Okadera Temple, The Temple of the Sealed Dragon
Many buildings and temples in the tiny village of Asuka tell of Japan's beginnings as a country. Some things however, are important for other reasons. Asuka's Okadera Temple is one of the Saigoku Kannon Pilgrimage's 33 temples, and while no major hisortic or political events have ever taken place there, it is still a place of great importance.
The History and Legends of Okadera Temple
Okadera was built by the monk Gien [義淵]. Gien played the major role of spreading Hosso-sect of Buddhism, which made him possible to become soujyou [僧正], the highest rank of monks in Japan. His disciples include: Ryoben [良弁] the creator Todai-ji Temple, Genbo [玄昉] the founder of Kofuku-ji Temple, as well as Gyoki [行基] founder of Todai-ji's great Daibutsu.
One may, then, ask why such a high rank monk created a temple in Asuka? The legend goes something like this:
The Legend of Gien
Once upon a time, there was an old couple with no children. They prayed to Kannon Bosatsu every day, in hopes of being blessed with a child. One night, they found a baby wrapped in a white cloth. The couple took one look at this child and decided to raise him. When Emperor Tenji heard this story, he realized the child was a gift from Kannon Bosatsu. The emperor decided to raise the child along with his own daughter, Princess Kusakabe in Oka Palace. This child grew up to become the monk Gien.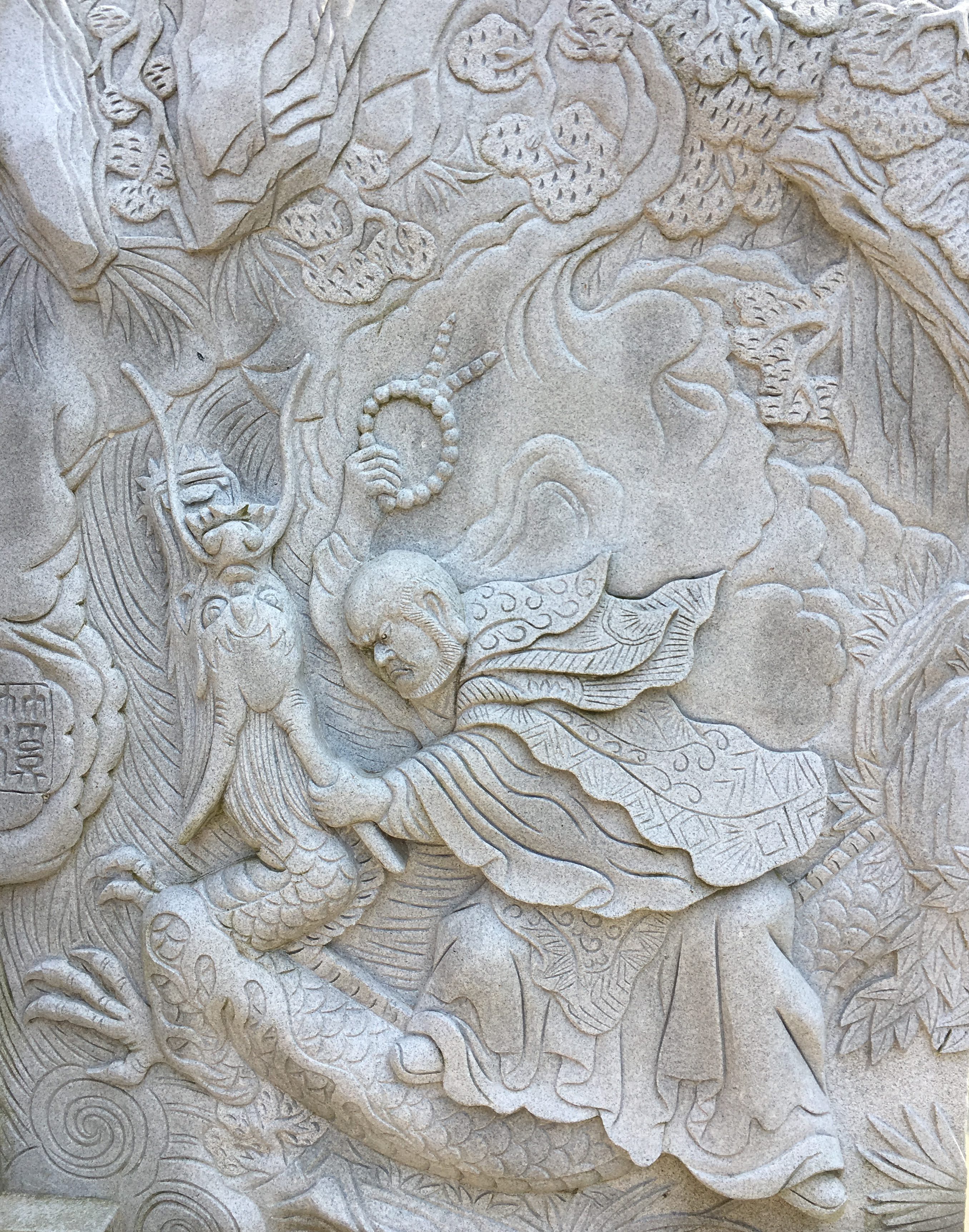 After obtaining his monk-hood, Gien returned to his home in Asuka. To his shock and horror, he found that a ferocious dragon was terrorizing the land. Without any hesitation, the brave monk went to confront the beast. Armed with nothing but his prayer beads and his spiritual powers, Gien subdued the dragon and sealed him in a small pond in what is now Okadera Temple.
For this reason, Okadera Temple also goes by the name Ryugai-ji, literally meaning  "sealed dragon temple ".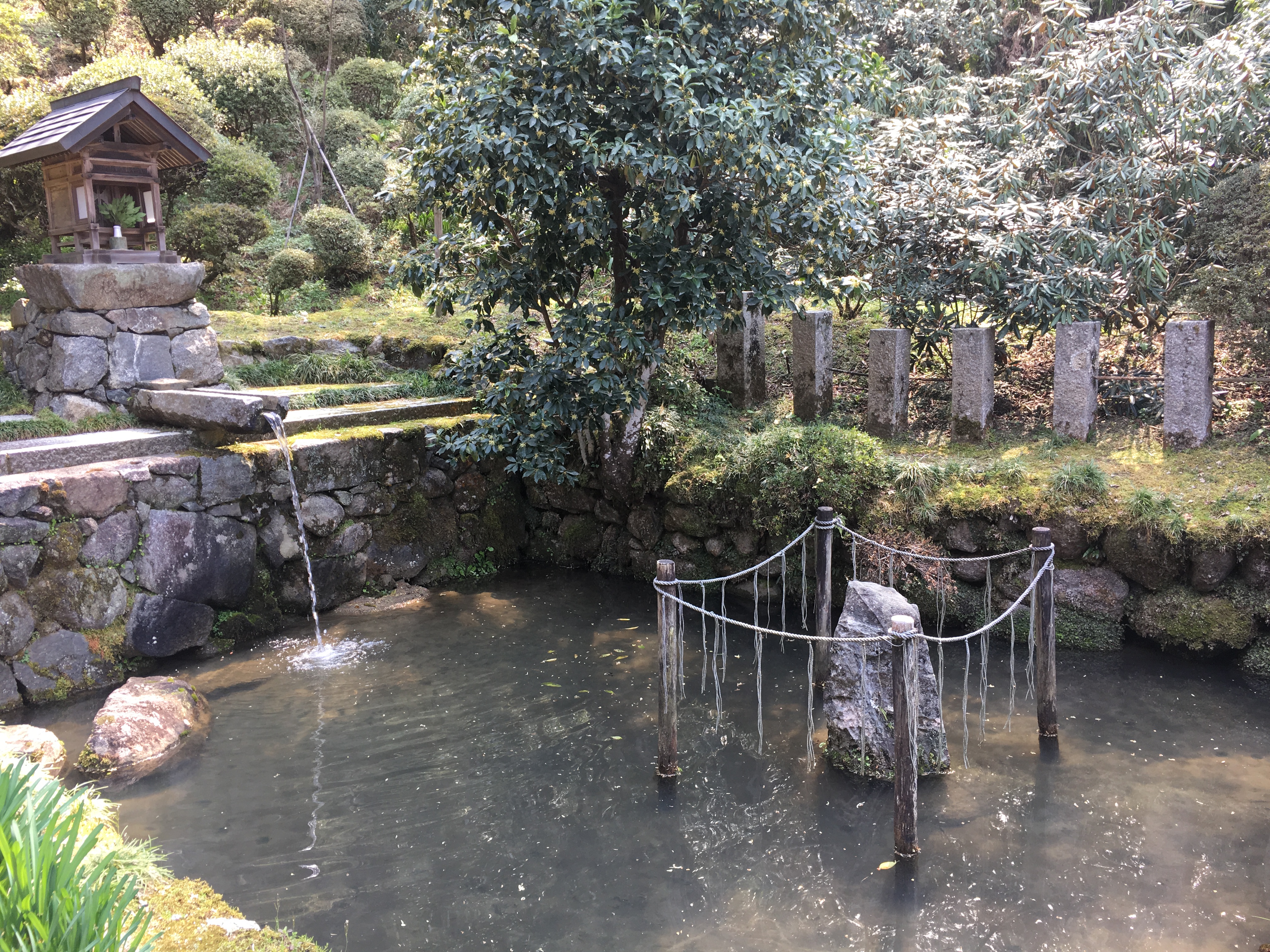 Getting to Okadera Temple
The closest station to Okadera is Asuka Station of Kitetsu Minami Osaka Line. There is an Okadera Station, but it is very inconvenient. From Osaka, take the Kintetsu Minami Osaka Line at Abenobashi Station for roughly an hour to Asuka Station. The Express Line runs only once per an hour, but you don't have to change at all to Asuka, so it is very convenient. There is also the Limited Express from Abenobashi too, though you have to pay extra.
From Asuka Station, it is a little ways to Okadera Temple. You can take an Akakame Bus from the station to Okadera Temple, but the bus only runs once or twice an hour.
Alternative Routes
It is possible to walk to Okadera Temple. The temple is not far away from other popular destinations in Asuka, like the Ishibutai Burial Mound or Asuka-dera Temple. Okadera is about 15-30 minutes from either of those locations.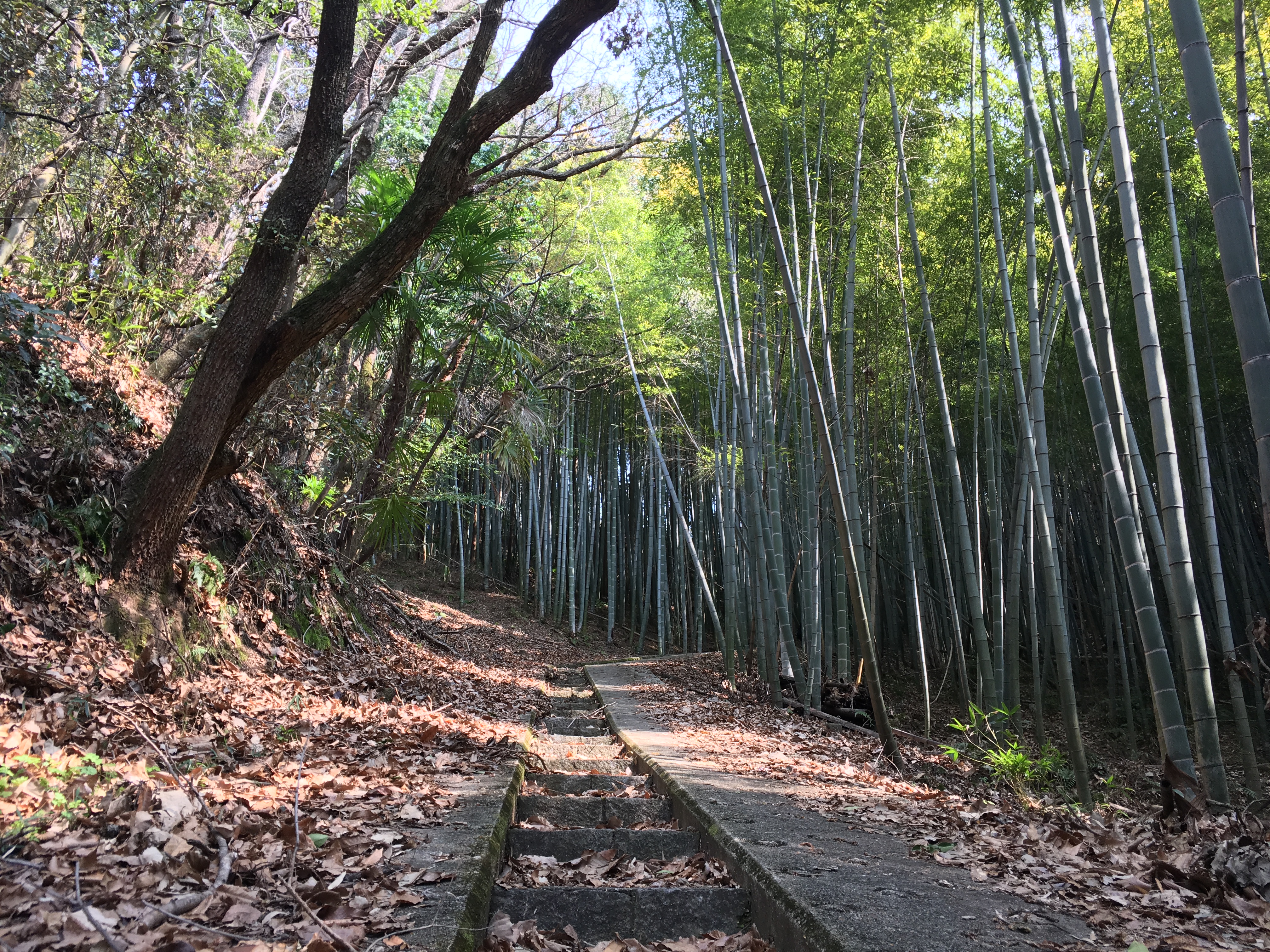 If you decide to walk it wont be hard to find the temple, but be sure to take advantage of the free maps at the station or other tourist sites. Asuka is small, but it is easy to get turned around. 
Many people also choose to use the rental bike service in Asuka. It is not very expensive, only about 1,000 a day. 
However, be careful when you walk or bike around in the summer. Asuka is a very tiny village and there is not much shade or convenience stores, and even fewer cafés.
Temple Grounds
The entrance fee for Okadera Temple is 400 yen. 400 yen isn't very much, but you might want to use the Asuka Kingdom Passport, which will get you about 50 yen off the entrance fee. The Asuka Kingdom Passport is available at the many places in Asuka Village and is only 100 yen.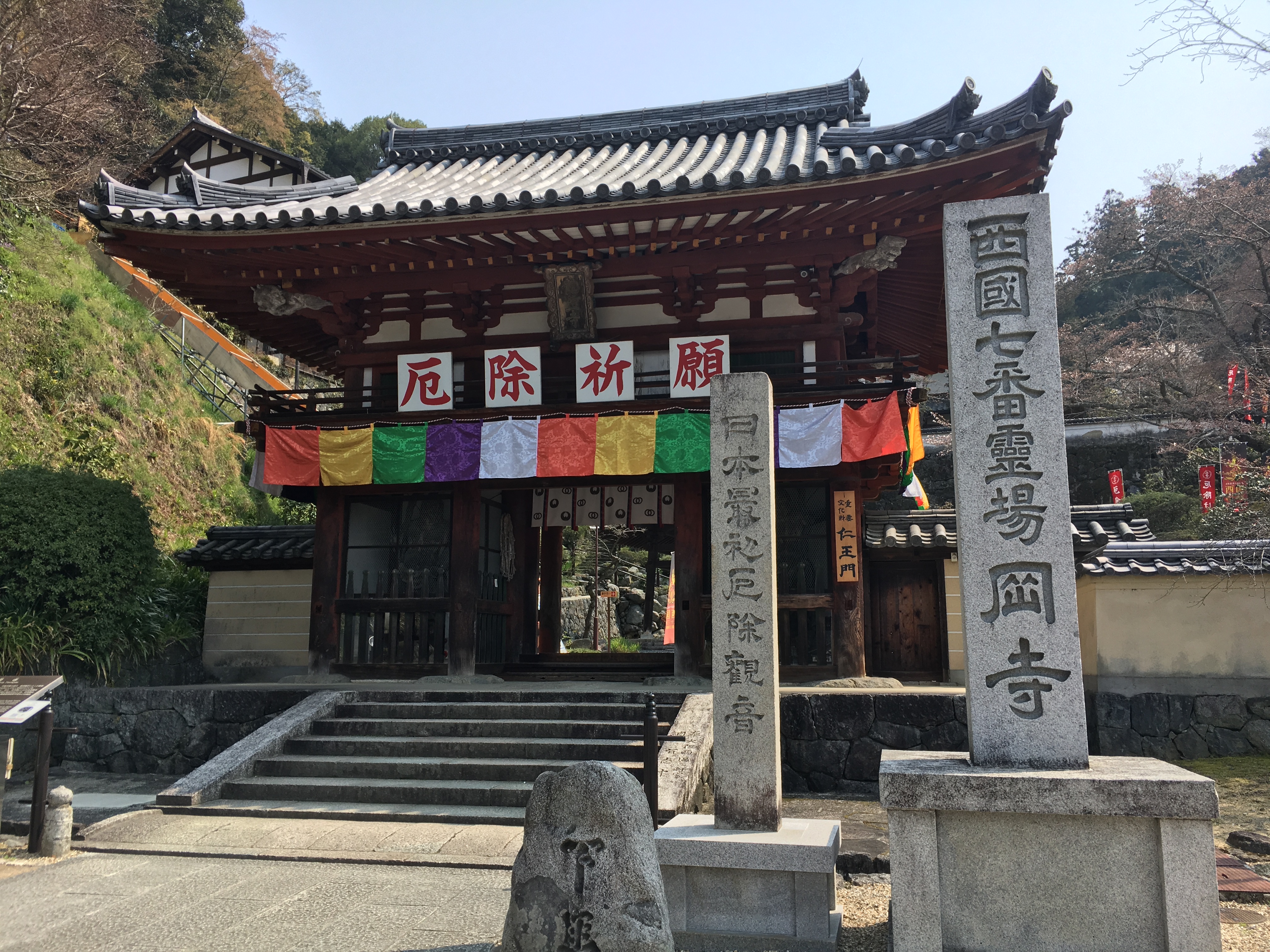 Okadera is not a very big temple, but it is definitely has a charm.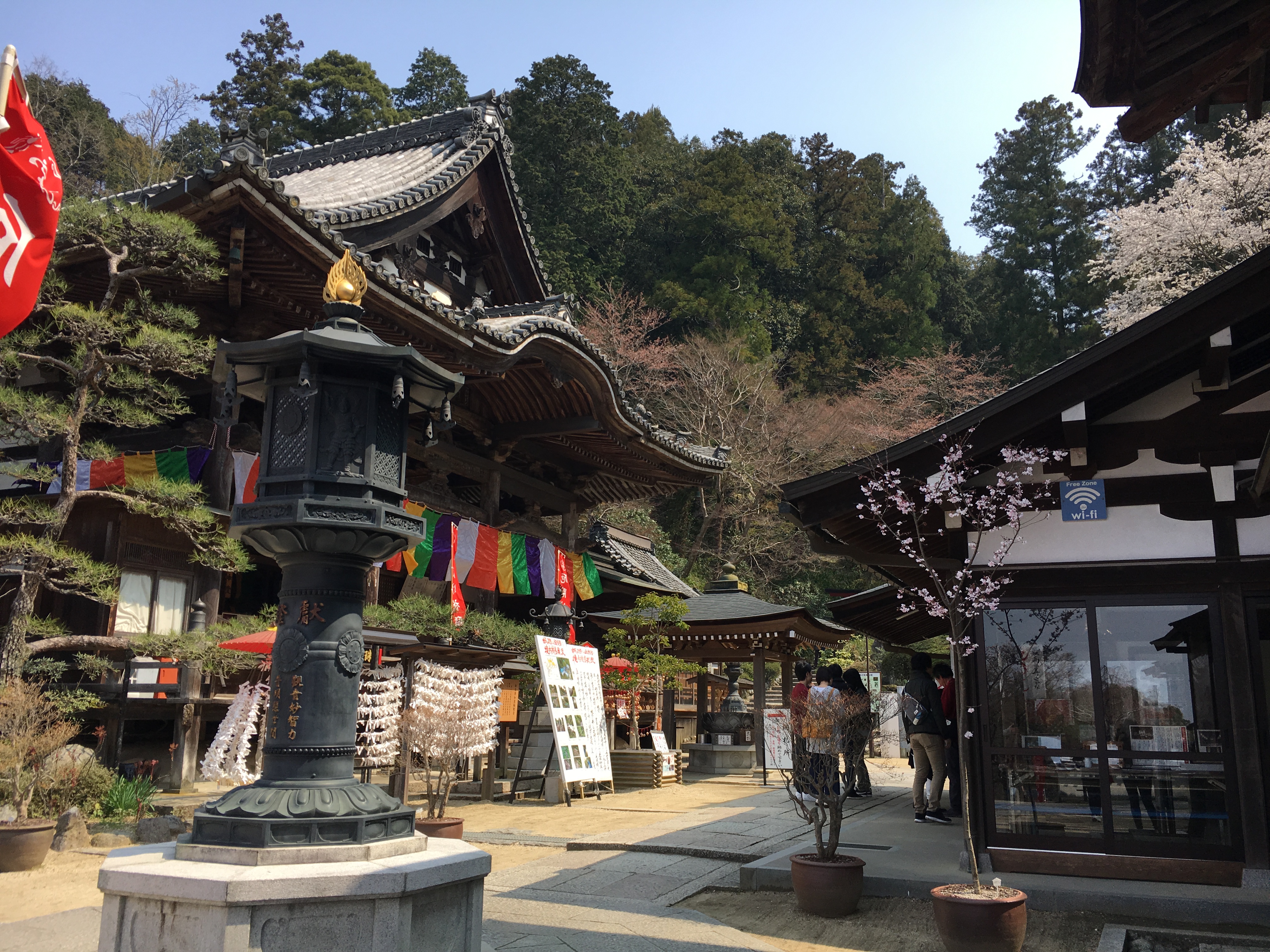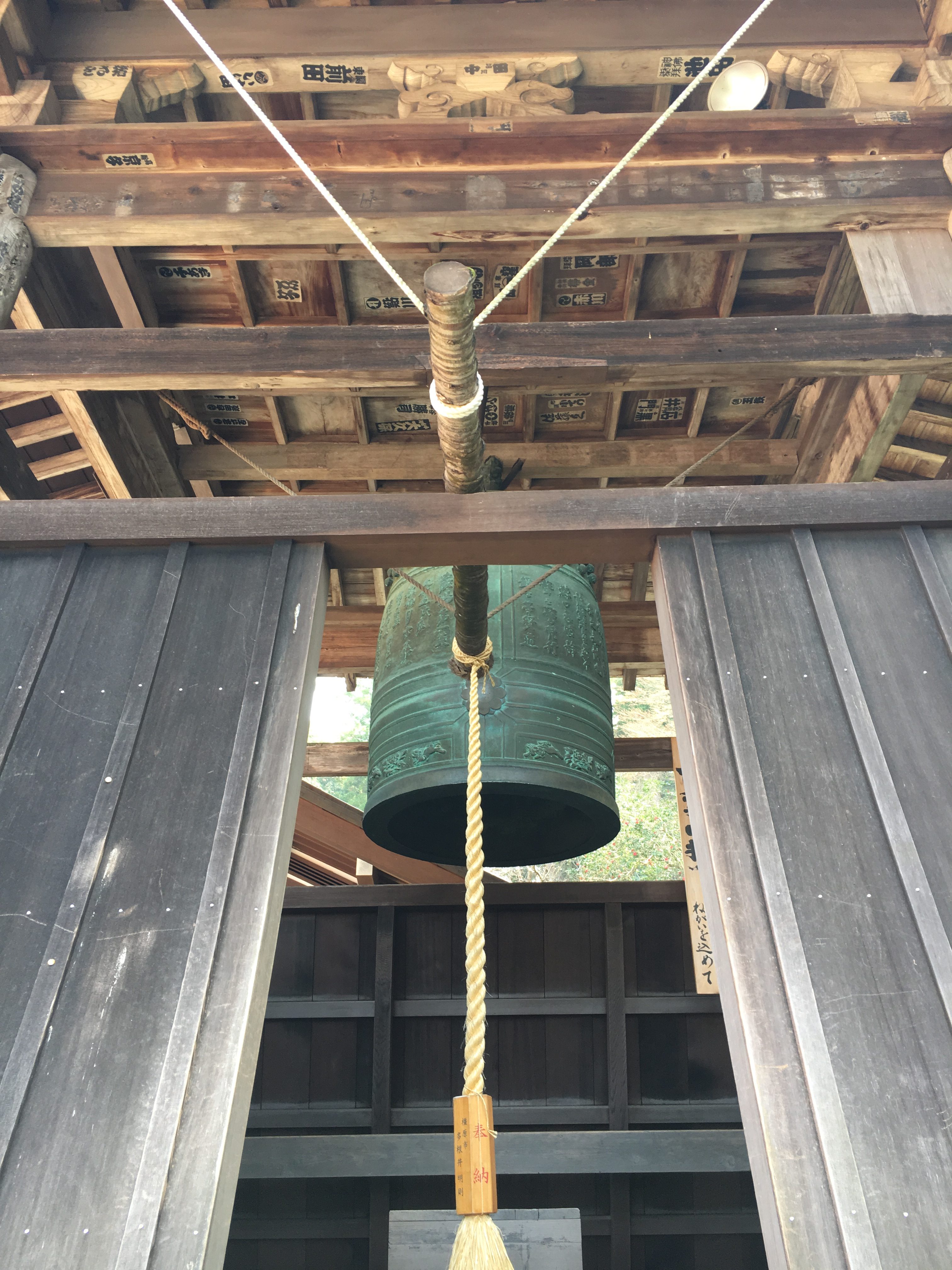 Just in front of hondo, we found something very interesting.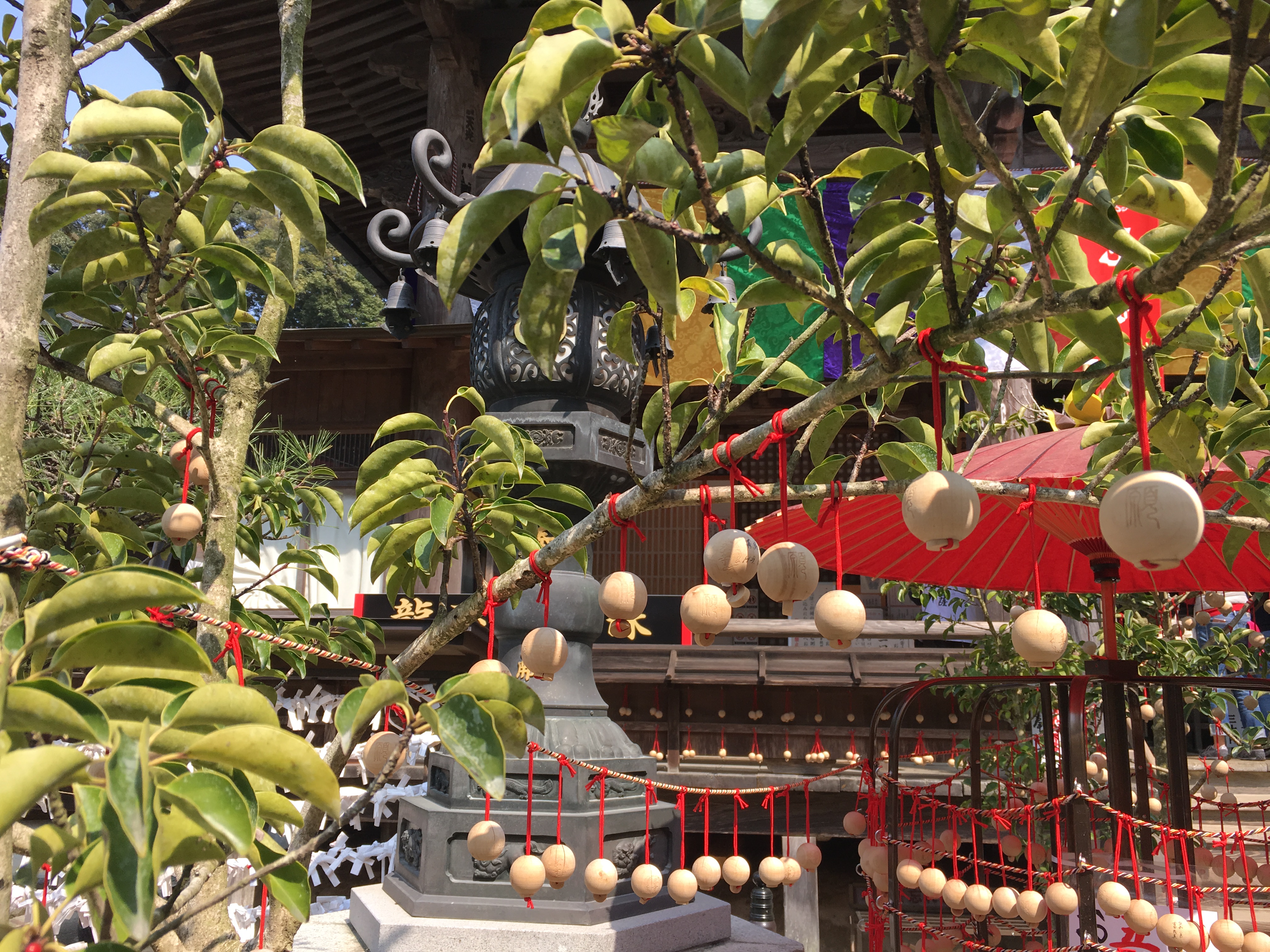 Long ago, Buddhists believed that dragons possess special magic wish granting jewels called nyoihouju [如意宝珠], or chintamani. These magic jewels grant the wishes of the one who possess them… kind of like dragon balls. (Toriyama had to get the idea from somewhere). Since Gien sealed an evil dragon in this temple, these wooden balls function like nyoihouju. Write your wishes on the ball and hang it in the temple. With any luck, your wish will be granted.
The hondo of Okadera is quite large and actually so large that it can barely fit in the photo.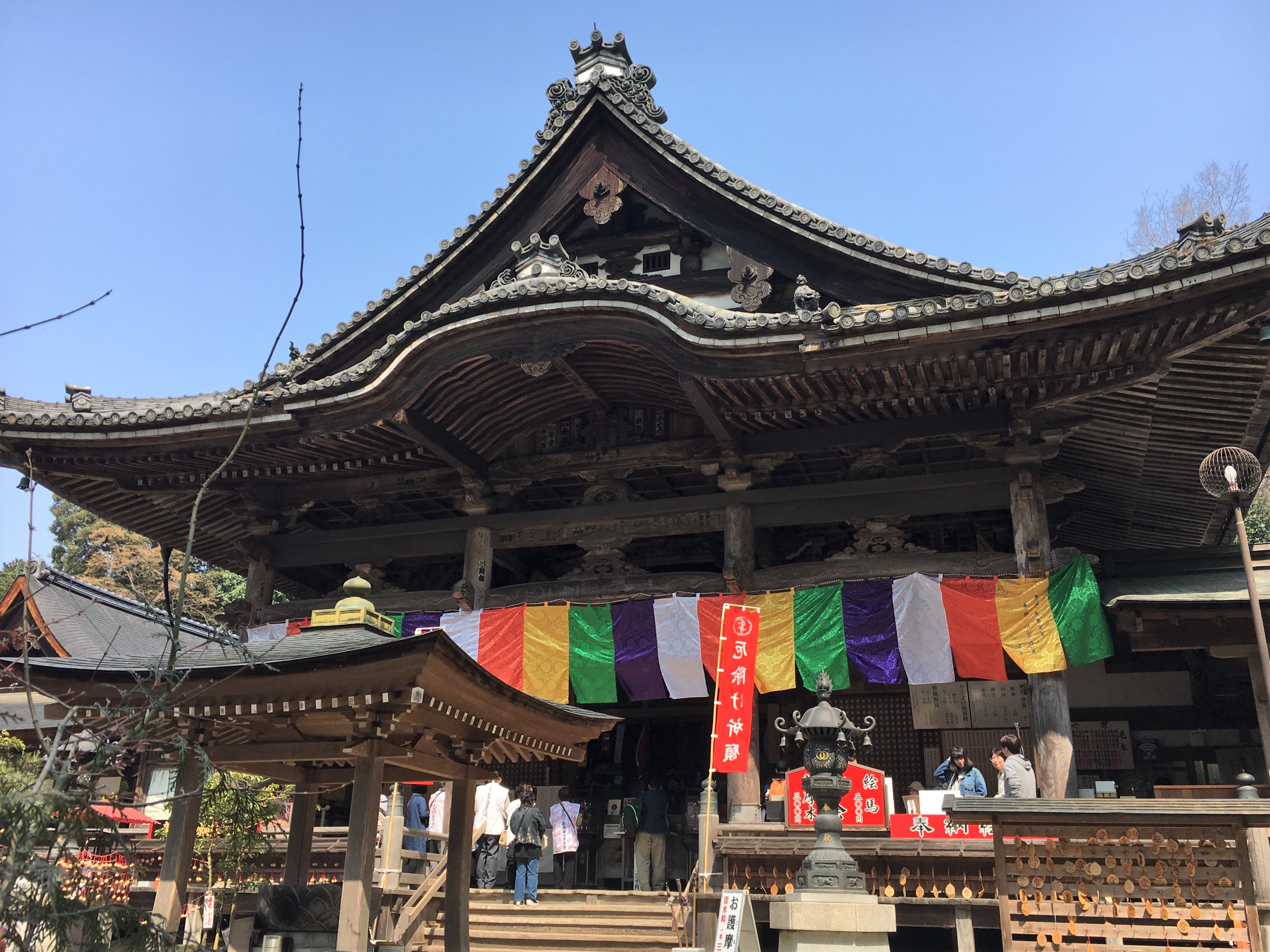 Statue of Nyoirin Kannon Bosatsu
Okadera enshrines a statue of Nyoirin Kannon Bosatsu made in the Nara Period. Fortunately, the statue is not sealed inside the temple so visitors can easily see the statue when they come to temple.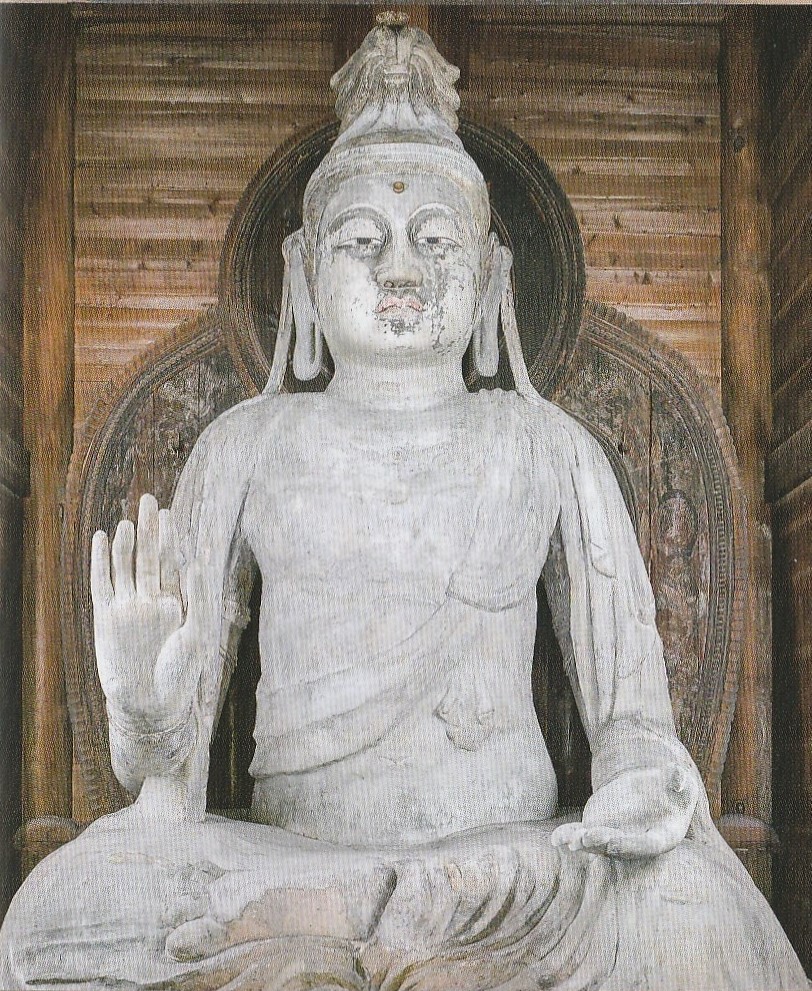 This statue is actually the biggest clay statue of Nyoirin Kannon Bosatsu in Japan. On top of that, the statue is white. We have been to so many temples, but we never seen such a white Kannon statue anywhere else. Another thing that is really unusual about this Kannon statue is its posture. Most statues of Nyoirin Kannon Bosatsu have her in a seated position with six arms, one leg supporting one elbow. However, the statue in Okadera is completely different! Not only are her legs crossed in lotus pose, but she only has two arms!
Originally, the statue of Nyoirin Kannon Bosatsu was very small. Much later, the small statue was encased in another, larger white statue of Kannon. Allegedly, Kukai made the larger statue out of clay from Japan, China, and India.
Okunoin
After you visit the hondo, you should go visit Okunoin. Don't worry it is just a few minutes up a short flight of stairs.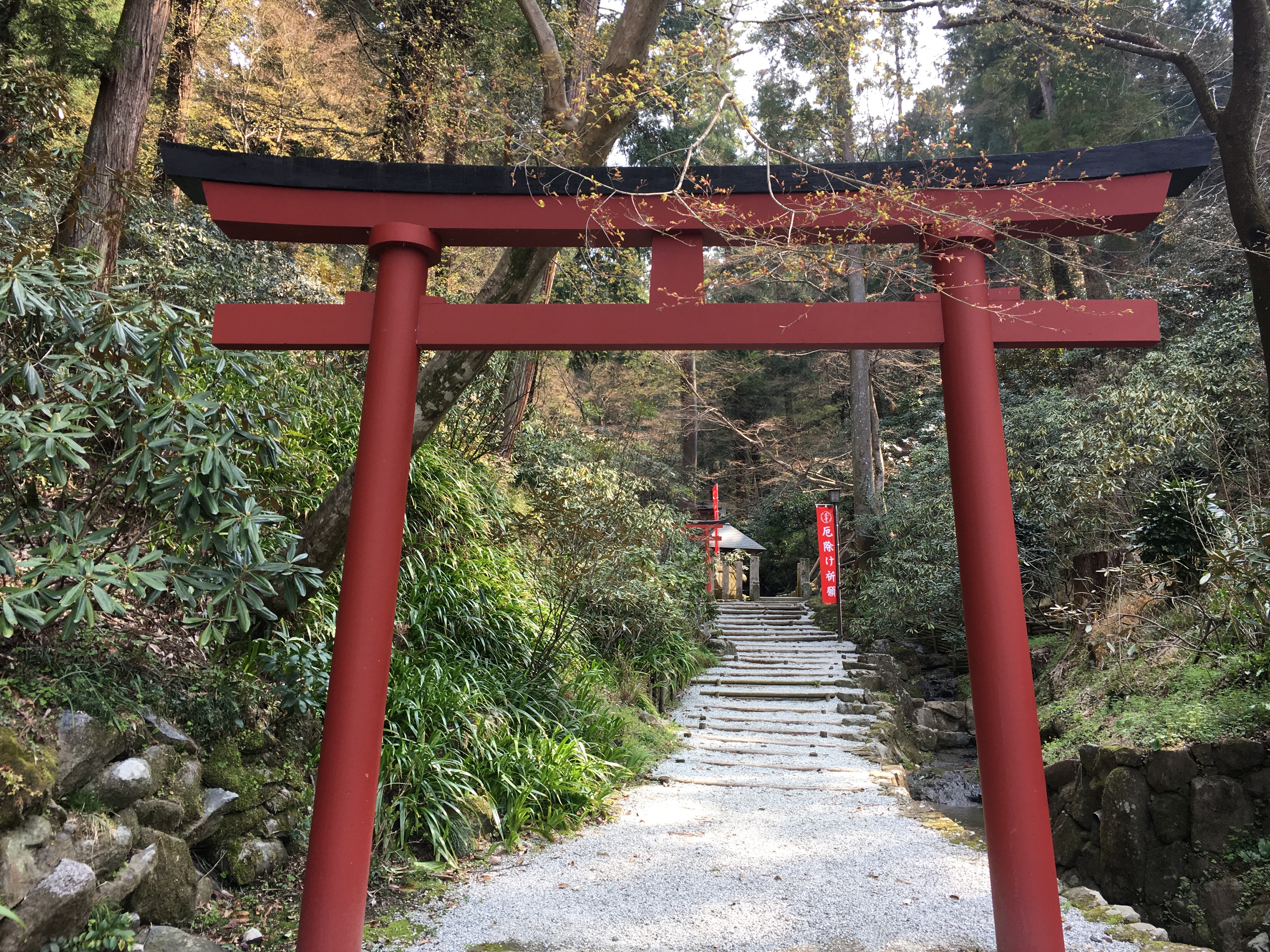 Okunoin is a small, but old, stone buddha statue that sits inside a little cave in the hillside next to the main grounds of Okadera temple.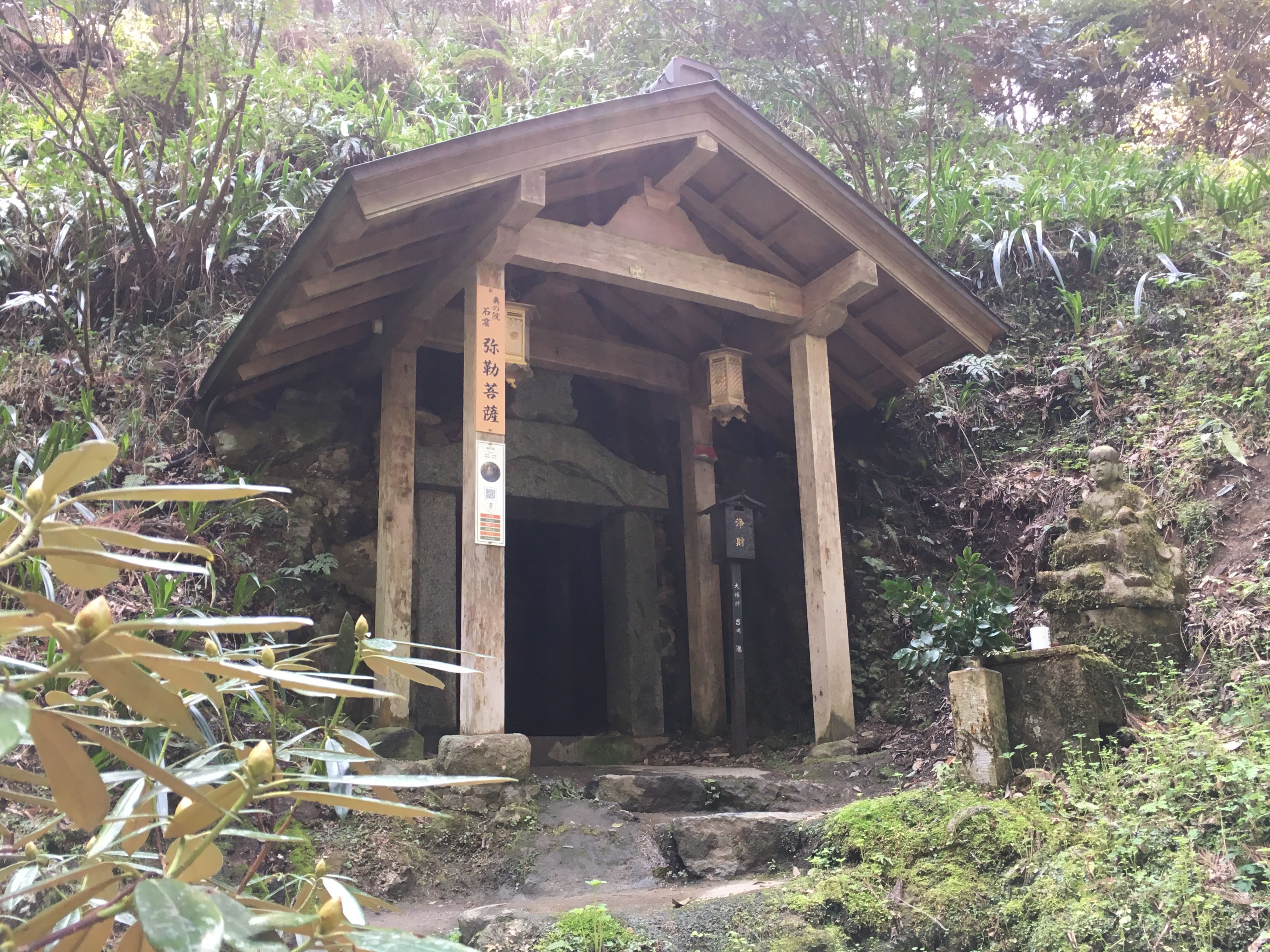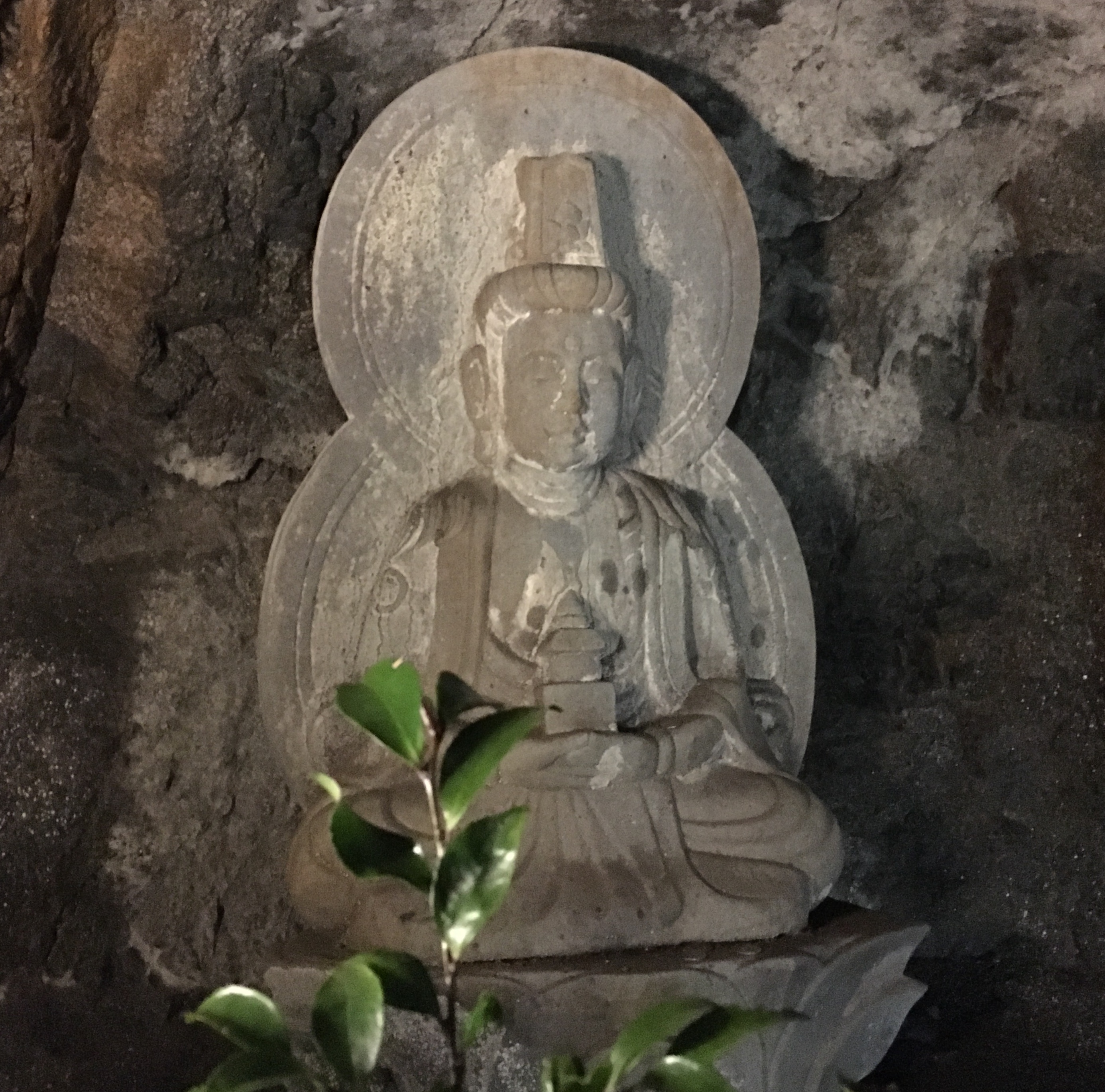 The entryway is very small, and only one person can fit in the cave at a time. Be careful not to bump your head!
Okadera Temple
Address

806 Oka, Asuka, Takaichi,




Nara Prefecture 〒634-0111

Website
http://www.okadera3307.com/
Hours of Operation
Mon-Sun:


8:00-17:00


Dec-Feb:


8:00-16:30

Admission Fee
Adults: 400 yen
Teenagers: 200-300 yen
5 and under: Free
This is the end of our trip to Asuka Village! Somehow, we managed to visit Tachibana, Asuka, Okadera, and a number of other historic places all in one day! It was a lot to do, but it was very enjoyable. Of course, it helps to have a little bit of information under your belt when you visit Asuka, but even if you don't know everything, it is still a lovely place. If you want to get close to ancient Japan, you can't get any closer than Asuka! 
Coming next time,
Heading back to Osaka! Let's take a coffee break at Arabiya Coffee! 
The adventure continues…