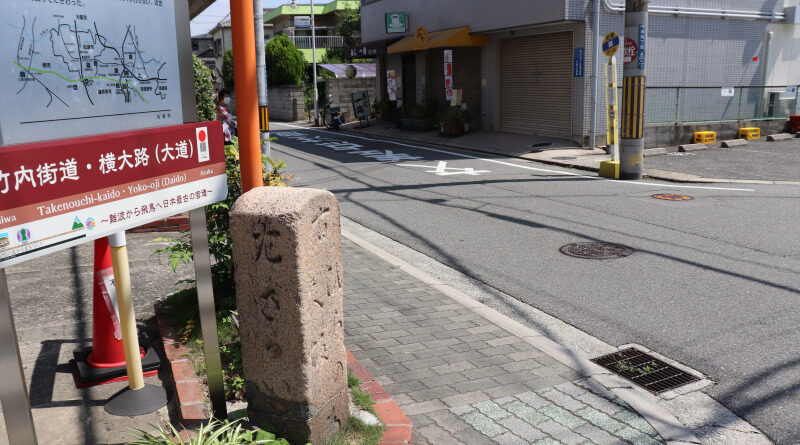 Takenouchi Kaido 1 (Sakai to Furuichi): Japan's Oldest Road
Takenouchi Kaido is the oldest road in Japan going 26km from Sakai to west Nara. Even before Osaka and Kyoto existed, people from China and Korea walked on this road to visit the ancient capital after disembarking from their ships in Naniwa Port. Though this road has changed a lot over many centuries, it still quite popular to hike this road. Whether you simply want a day (or more) out of the house, or enjoy Japanese history, it is interesting to visit all the different stops along the way!
Note: See our second post on the Takenouchi Kaido. 
Takenouchi Kaido
Sakai – Oizumi Park
The Takenouchi Kaido starts from Sakai City. Why doesn't it start from Osaka City? The answer is simple; Osaka didn't exist when this road was built! This ancient road goes all the way back to when Japan was a fledgling country, having only recently established its first proper capital in Asuka of present-day Nara prefecture. 
Sakai is only 10 minutes away from Osaka City. Once you arrive at Sakai Station, walk along the big street and you will be at Oshoji Intersection after a few minutes. This is the center of the historic district of Sakai city. Here you will find three very important roads: the Kishu Kaido that connects Osaka and Wakayama that runs north to south, Nishi-Koya Kaido that connects Sakai and Mt. Koya, and Takenouchi Kaido goes from east to west.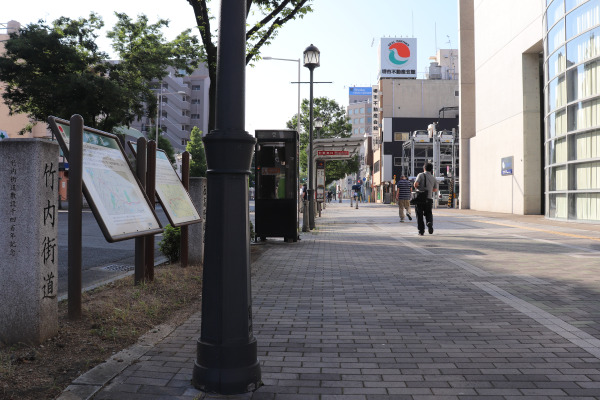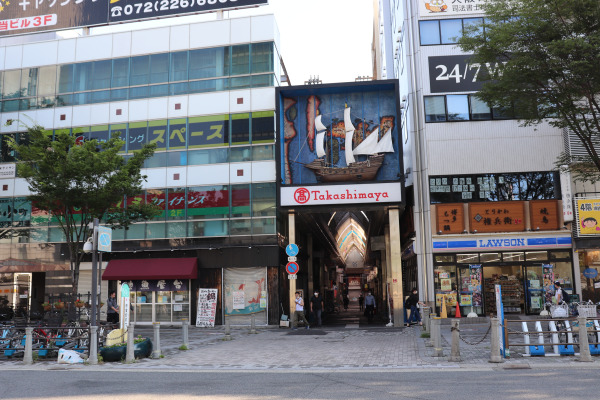 From this intersection, walk along the big street past the Nankai Sakai Higashi Station. Shortly after the station is the intersection of Koya Kaido, Kumano Kodo, and Takenouchi Kaido.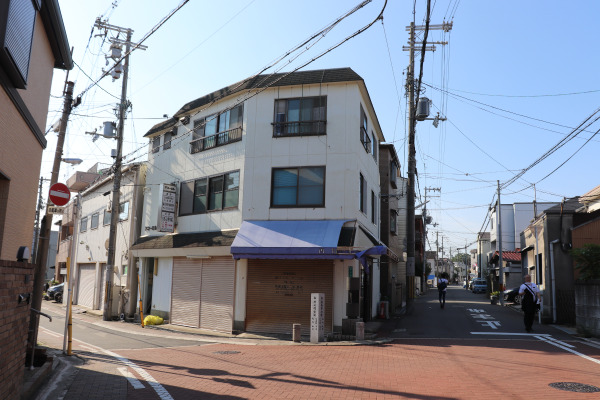 The Takenouchi Kaido runs near both the Mozu and Furuichi Kofun, which are UNESCO World Heritage sites. The biggest mausoleum of all is Daisen Kofun, but unfortunately, today there are many tall buildings in Sakai, so you can barely see it as you walk on Takenouchi Kaido. Some of you may wonder why these huge mausoleums are here in Sakai, and not Nara or Kyoto. In ancient times when foreign ambassadors or dignitaries wanted to visit the capital, they would take the Takenouchi Kaido to Nara. Since the mausoleums are located on the top of these tall mounds, they could see them from their ships as they sailed into port and during their trip to Nara.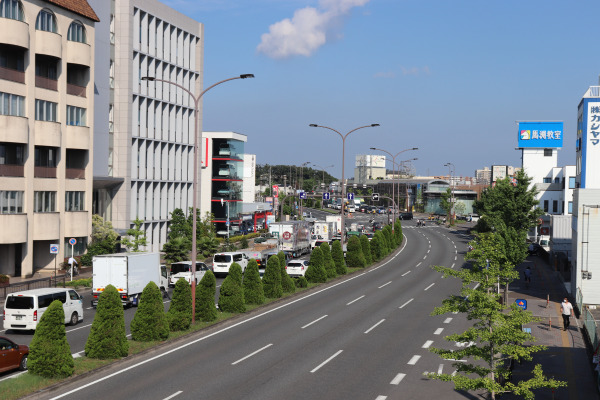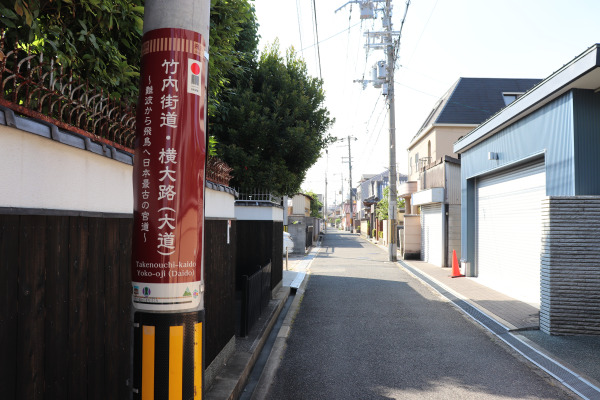 After a while, we found Kanaoka Shrine, which enshrines a famous painter, Koze no Kanaoka. Also, right next to the shrine is Oizumi Park. There was a convenience store right in front of the park, so maybe a great place to enjoy your breakfast or lunch!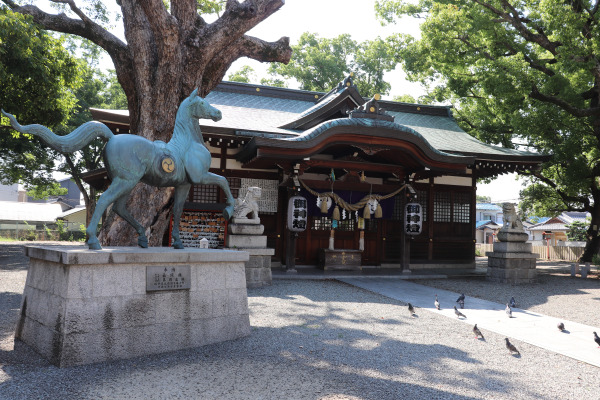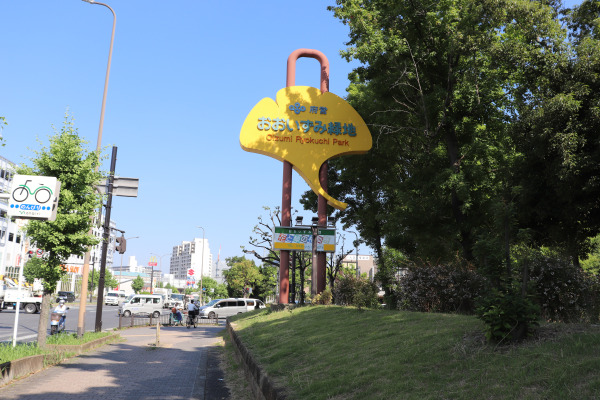 Oizumi Park – Matsubara
Shortly after Oizumi Park, you will be in the iconic city of the south Kawachi region, Matsubara City. Takenouchi Kaido runs west to east across Matsubara. Takenouchi Kaido goes primarily through the residential area in Matsubara City. Unfortunately, there was nothing but old signs to indicates where the ancient road was. Matsubara City was once the site of the palace of Emperor Hanzei in the early 5th century (not historically confirmed). Today, Shibagaki Shrine stands on the site of the old palace, but it was a bit far away from Takenouchi Kaido, so we didn't go.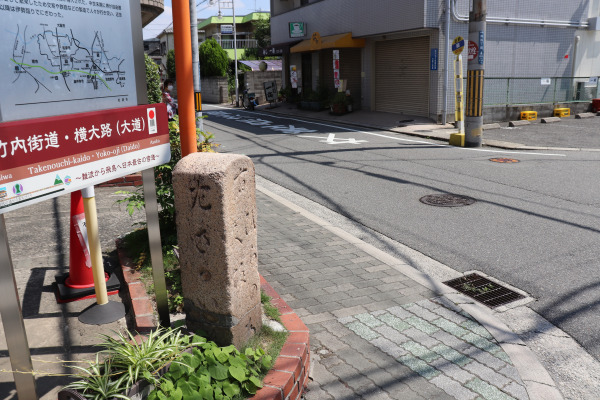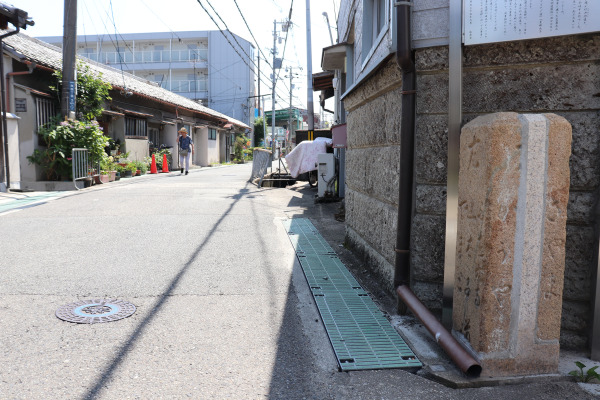 Matsubara – Habikino City
After Matsubara City, Takenouchi Kaido also goes in the residential area of Habikino City, but after crossing the river, it starts to ascent to Habikino Hills. A famous temple related to Prince Shotoku, Yachu-ji Temple, is located minutes away from Takenouchi Kaido. Try not to miss it!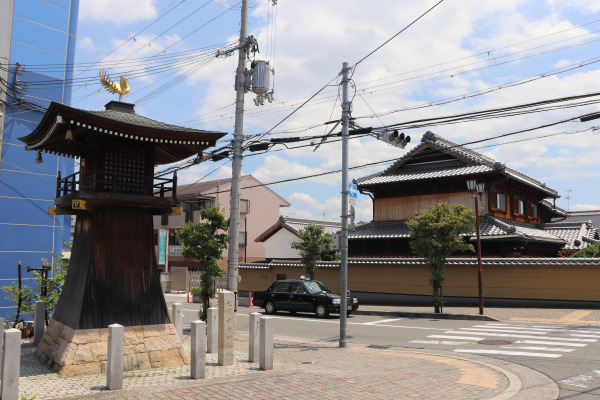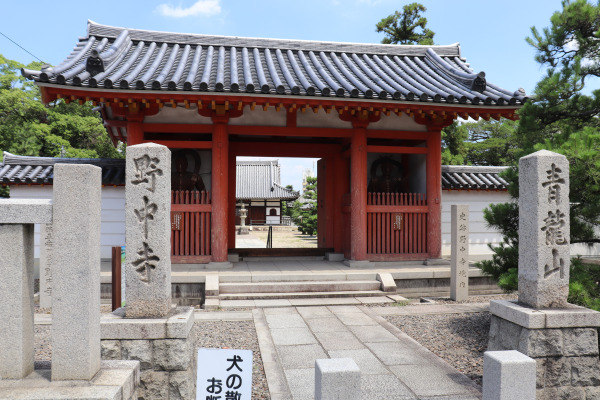 After Yachu-ji Temple is the Furuichi Kofun district, another UNESCO World Heritage site! If you visit the nearby Minegatzuka Park you can get a really good idea of what it was like for ancient people to walk the Takenouchi Kaido. Since there are fewer tall buildings here, you can see many of the mausoleums all around you.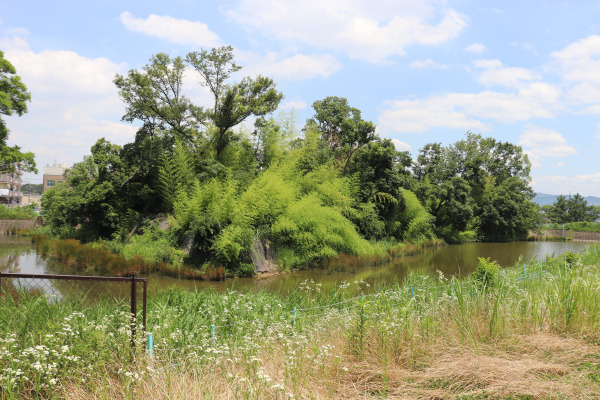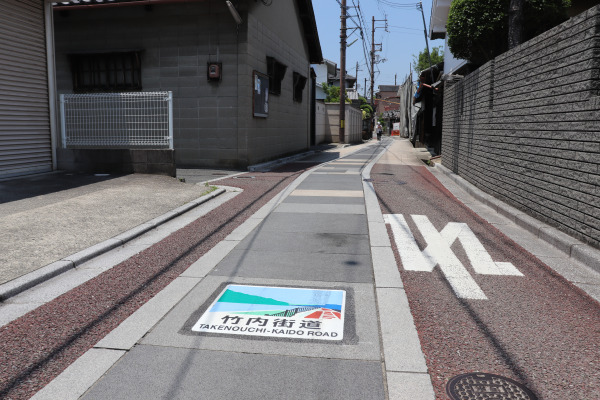 Shirotori no Misasagi
If you visit the Furuichi Kofun district, you cannot forget about Karusato Otsuka Kofun, commonly known as Shiratori no Misasagi. Of course, the Takenouchi Kaido is right next to it! At only 190 meters, Shiratori no Misasagi is not the biggest mausoleum in the Furuichi Kofun district (that honor belongs to Emperor Ojin). However, the person who is buried here is none other than Yamato Takeru, the man who conquered east Japan! According to the Kojiki, after he was attacked by a white bore on Mt. Ibuki, he wandered around Mie Prefecture, where he eventually died. After he died, he became a white bird and flew here. That's why this is called Shiratori no Misasagi or literally, white bird mausoleum.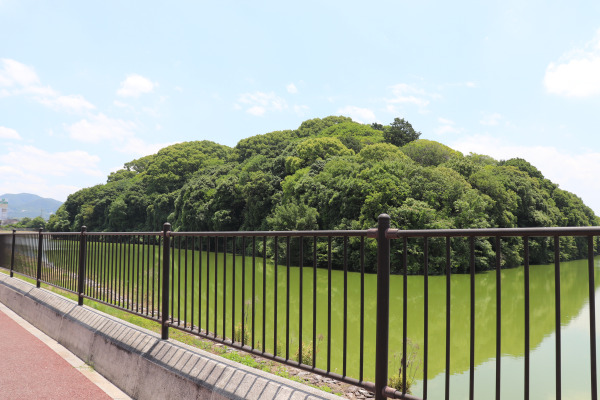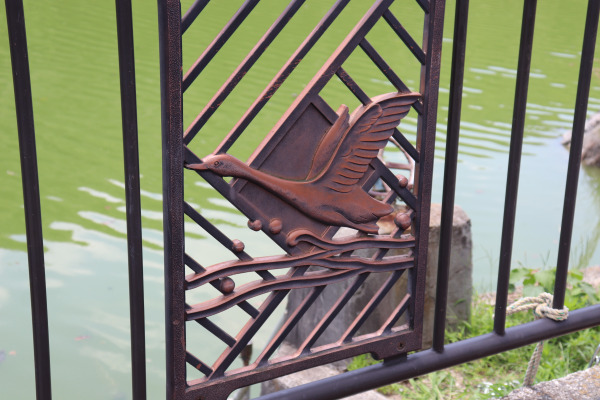 Only a few minutes from Shiratori no Misasagi is the Kintetsu Furuichi Station. From our starting point in Sakai, this was a good 5 hours walk. It was mostly walking through neighborhoods, but it was a nice walk especially because there were many kofuns on the way. Just goes to show that even when you walk in a quiet neighborhood, you can always something new! In the next post, we are going to walk from Furuichi to the end of the Takenouchi Kaido, Nagao Shrine!