Takenouchi Kaido 2 (Furuichi to Nagao Shrine): Japan's Oldest Road
The Takenouchi Kaido is the oldest road in Japanese history. Ever since ancient times, people used this road to go back and forth from Nara to Osaka. Today, people still walk the Takenouchi Kaido– though for recreation instead of necessity. As you might expect, it takes a while to hike the whole thing. Last time, we walked from Sakai to Furuichi (about 16 km), so we decided to finish things up and will begin from where we left off last time, at Furuichi Station. Though it is the last 10km of the Takenouchi Kaido, there are many interesting historic spots along the road, so it can take a full day to finish the journey!
Takenouchi Kaido
Furuichi – Kamino Taishi
Furuichi Station is only 20 minutes from the Kintetsu Abenobashi Station in central Osaka. It is a quite big station, so you won't miss it! Just remember that the Kintetsu lines from Tsuruhashi or Namba do not go to Furuichi.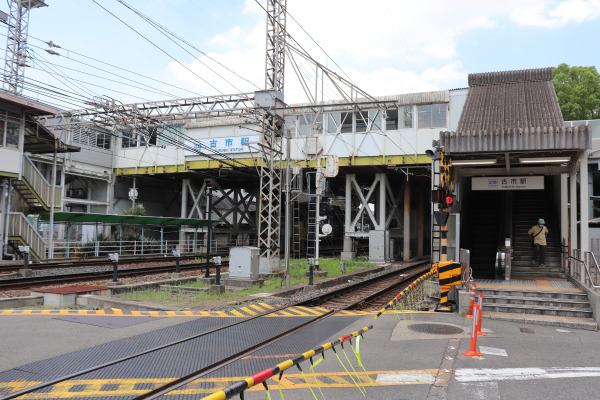 After you cross the Ishikawa River, you will leave the neighborhoods behind and be in the beautiful countryside. In the distance, you will see some big mountains– that is part of the Takenouchi Kaido!  Our section of the Takenouchi will take us through those mountains!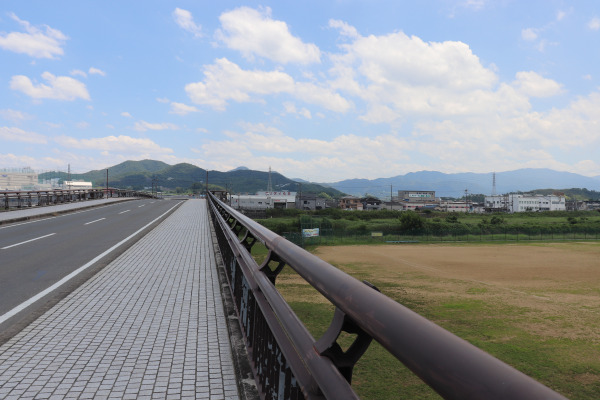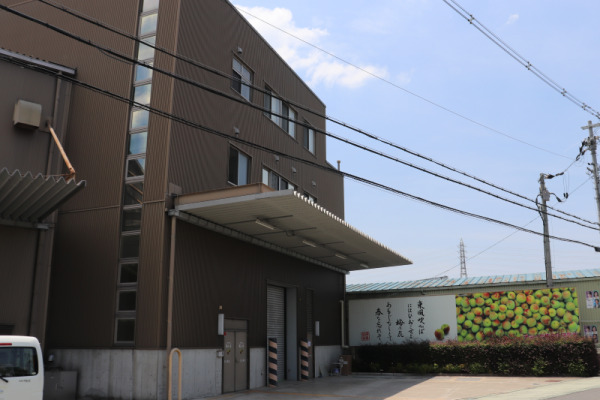 The Kongo Mountain Chain between Nara and Osaka that goes along the side of those mountains is home to vast vineyards in Habikino and Kashiwara. Both of those cities are traditionally famous for growing grapes and in summer, you can enjoy grape picking too!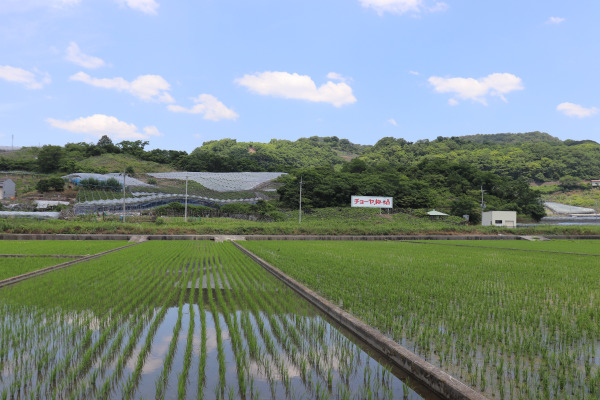 After about an hour from Furuichi Station is the Kintetsu Kamino-Taishi Station. Around here, the Takenouchi Kaido runs by National Route 166, so there is a decent amount of traffic. This can make it a bit dangerous to walk because there is no sidewalk. Proceed with caution! Shortly after following along Route 166, the Takenouchi Kaido goes down much smaller roads. Old-fashioned Japanese houses line these roads, so you can really pretend you are walking through a bygone era. Keeping to the Takenouchi is a bit tricky here, so make sure to check your map or signs on the road!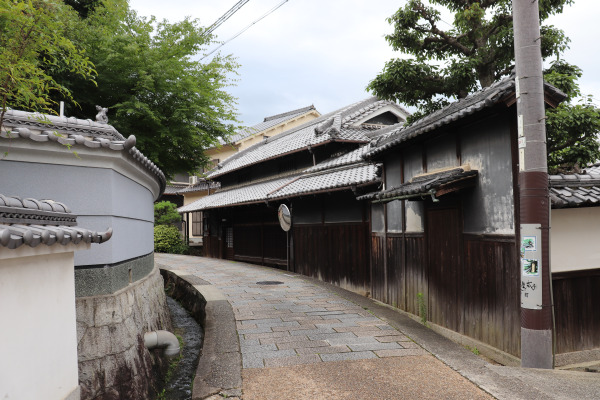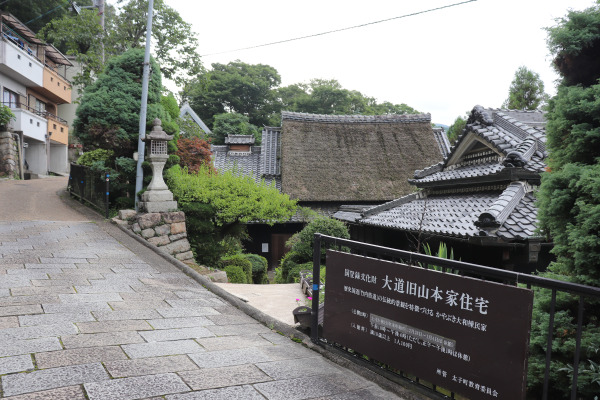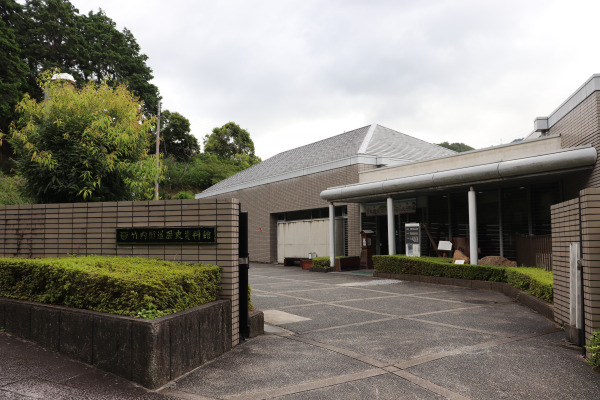 Historic Taishi Town
Near the mountainside that faces the east of Taishi Town are many mausoleums dedicated to Japanese emperors– many of which date back to the 7th century. People such as emperors Bitatsu, Suiko, Kotoku, and Prince Shotoku all have mausoleums there. As we mentioned in our last walk on the Takenouchi Kaido, all these mausoleums were built here in order to impress foreign dignitaries and ambassadors heading to the capital.
The graves of a number of famous historic Japanese people are in Taishi too. If you are a history buff, you might recognize the name Prince Shotoku, or even Ono no Imoko, a famous politician, diplomat, and the father of ikebana.  Both of their graves are here in Taishi! However, some of those graves, like that of Prince Shotoku, are a bit far away from the Takenouchi Kaido (roughly 30 minutes).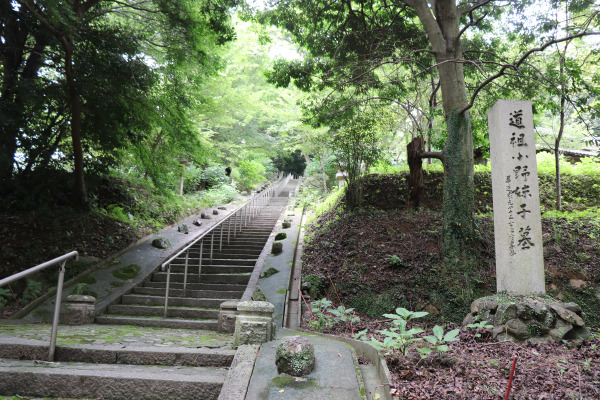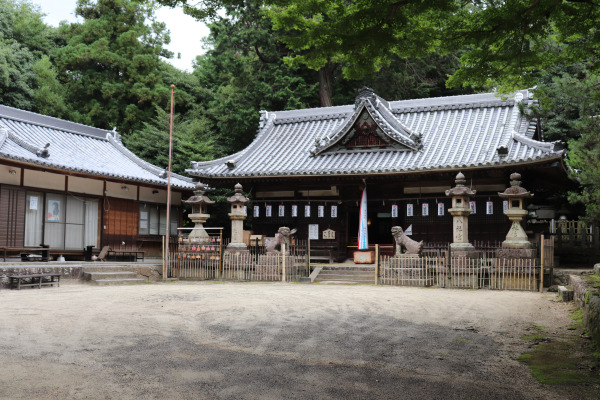 Takeuchi Pass
As you continue on the Takenouchi Kaido, it will merge with Nation Route 166 and then heads to the Takenouchi Pass, right next to Mt. Nijo. The roads start to ascend to cross the mountain chains between Nara and Osaka. It is not as steep a road as I imagined, but it is really long.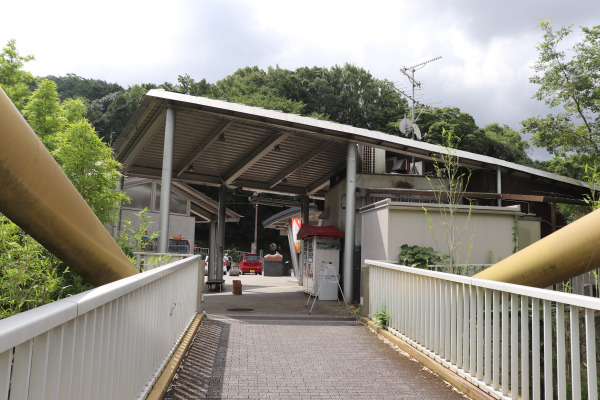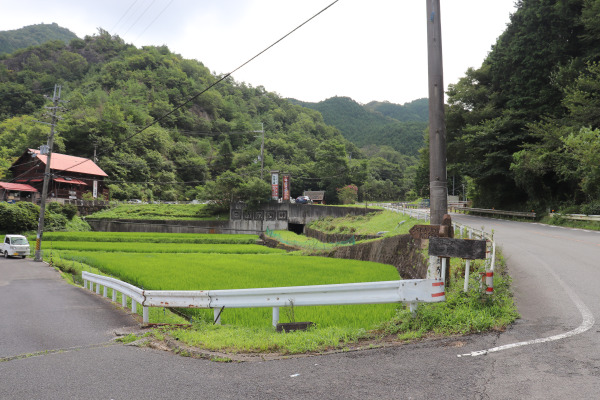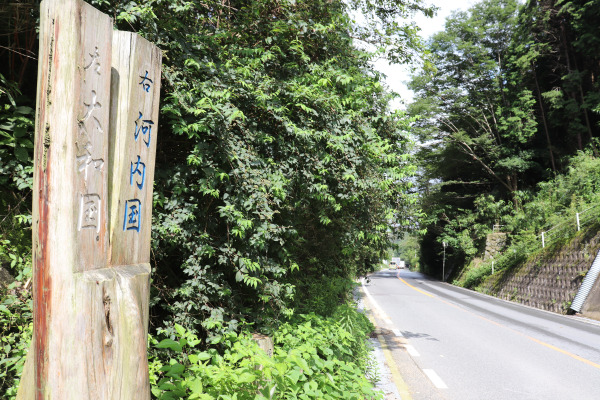 After a long hike, we finally made it to Nara Prefecture! The Takenouchi Pass is on the prefectural border of Nara and Osaka, and here Takenouchi Kaido merges with Diamond Trail.  As you make your way into Nara, the trail starts to descend. Though the trail down the mountainside wasn't that steep, we still felt a good deal tired. As you head down towards Nara, the Takenouchi Kaido becomes a very small road. Do not follow National Route 166! Make sure to check you are on the right road!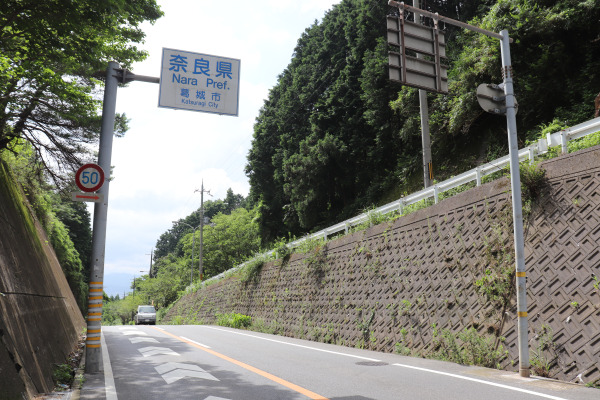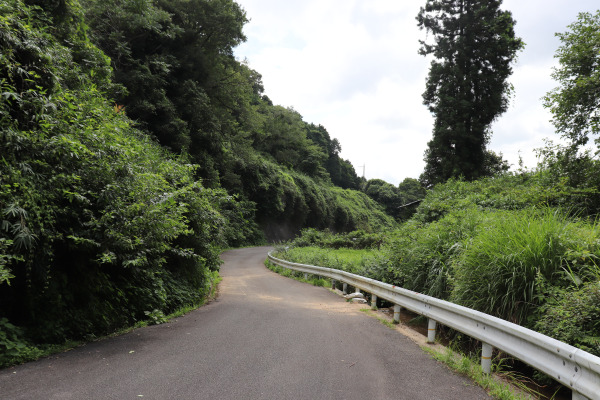 It's almost over. All you have to do is just follow the path and go down the slope.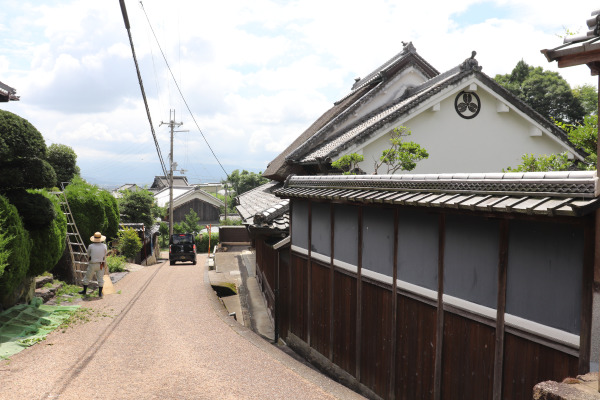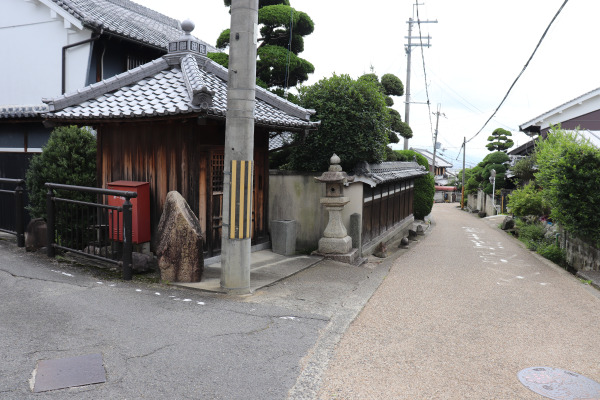 The most famous temple along the Takenouchi Kaido is Taima-dera Temple. This temple is packed with ancient Buddha statues — many of which are Japanese National Treasures. It isn't that close to the Takenouchi Kaido, but it is definitely worth a visit. If you haven't been there, make sure to drop by!
Nagano Shrine : End of the Takenouchi Kaido!
At last, we are at Nagao Shrine and the end of the Takenouchi Kaido! This shrine might not be super popular, but it is quite an old shrine and because many ancient roads intersect here, it is a popular site to pray for safe travels. From Nagao Shrine, Takenouchi Kaido continues as Yokoo-ji and heads to Sakurai city in Nara.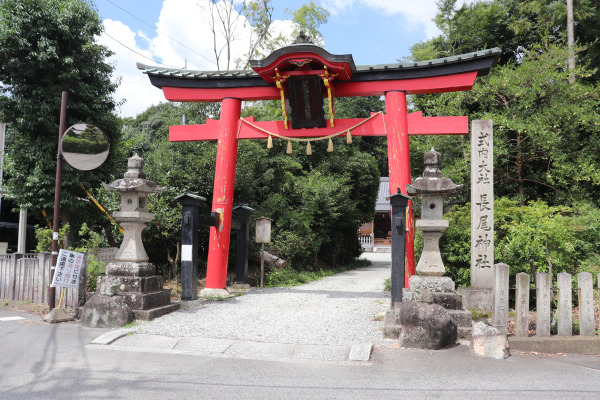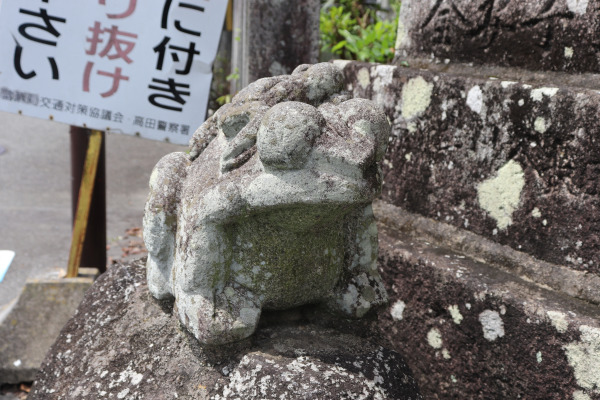 After many hours, we are at the end of the road and 26km from our starting point in Sakai. If you are energetic enough, you might be able to finish this whole road in one day. However, if you drop by the many historic and interesting places along the way (which we strongly encourage!) it is probably not possible to finish this one day. Although there are not so many things left to indicate this is the oldest road in Japan, the road is well maintained and there are many interesting historic things along the road. Alternatively, if you prefer biking instead of walking, that would also be a great way to experience the Takenouchi Kaido!