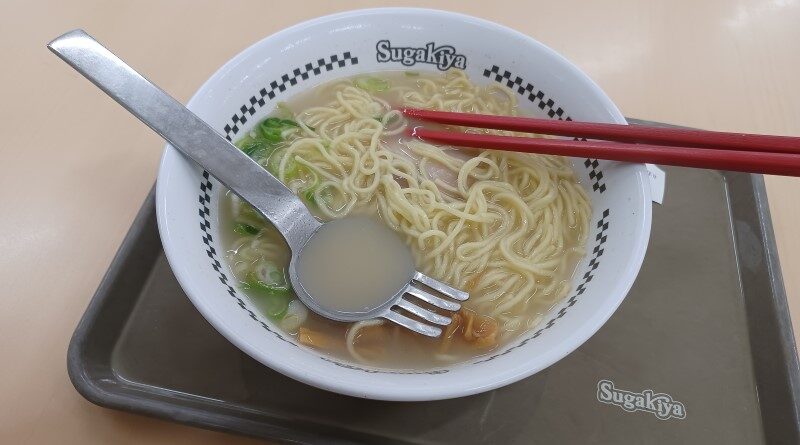 Sugakiya Ramen: Nagoya's Famous Ramen
 Ramen is handily one of the most popular Japanese foods both within and outside of the country. Not only are there scores of instant-style ramen brands in grocery and convenience stores, but there are also too many local ramen restaurants to count. In particular, Nagoya is home to one extremely ramen restaurant chain, Sugakiya Ramen.
Sugakiya Ramen
Born right after WWII, Sugakiya Ramen is the most popular ramen chain in Nagoya. It is literally everywhere. From local shopping centers to even the public library in Tsuruma Park! Sugakiya Ramen is in essence, a staple here.
As we wanted to enjoy a taste of the local atmosphere in Nagoya, we went took a short side trip all the way to a popular shopping center chain called Apita in Kariya (20 min from Nagoya Station). Apita is pretty much only found in Nagoya and the surrounding area. It seems to me that just about all Apita have a Sugakiya in their food courts. For us Osaka folk, it is a little unusual for a shopping center to have a food court.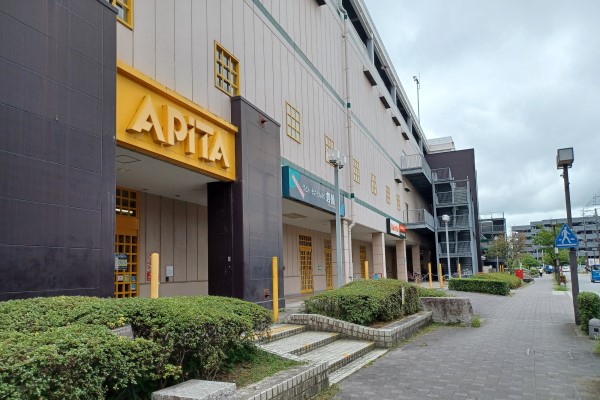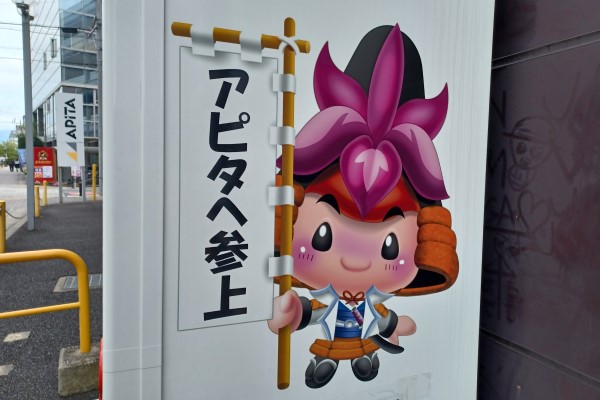 Once we hit the food court, we immediately realized how popular Sugakiya is.  
While many ramen stores attract far more men overall, Sugakiya manges to successfully attracts both young to old regarldess of gender. 
Also, we easily spotted Sugakiya's iconic red bowls all over the food court. Some 70-80% of the people in this food court were eating from Sugakiya Ramen.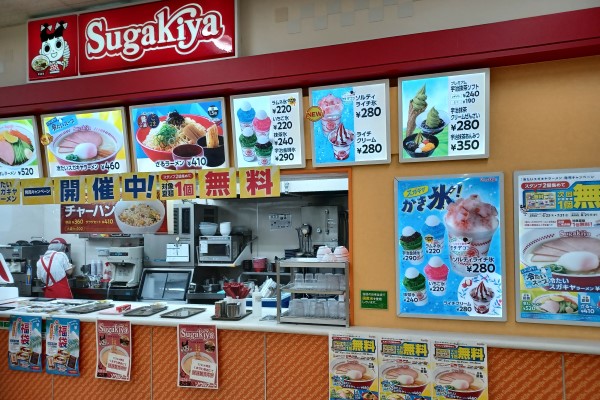 Of course, we ordered ramen and as people in Nagoya may say referred to as "fast food ramen", it was served fairly quickly.  Because one bowl of ramen is only 360 yen, so it is a good meal when you want something that isn't too heavy. 
Considering how inexpensive the ramen is, it's really pretty good! The broth, a combination of both pork and fish stock, is not overpoweringly rich, which can certainly be an issue at more upscale ramen restaurants. Sugakiya Ramen is simple, yes, but it's very easy to eat. It is probably this simple flavor that attracts such a loyal following here in Nagoya.
 Since it's so cheap, don't be afraid to opt for some extras in your ramen!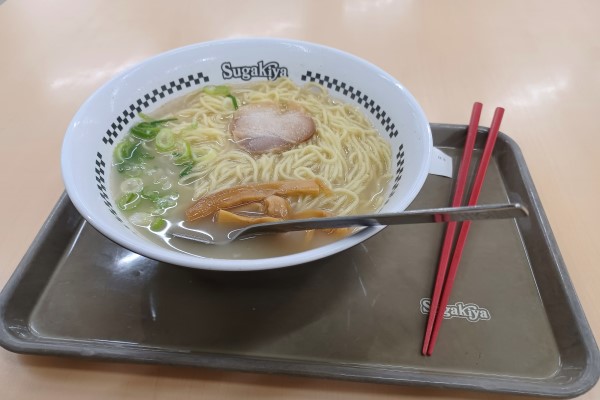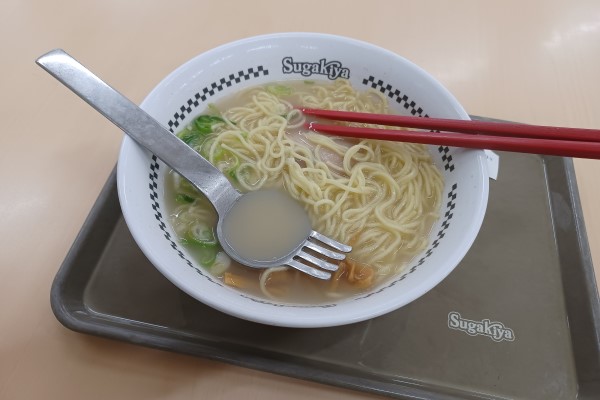 Sugakiya's Sweets
Sugakiya is of course best known for its ramen,  but the desserts are also worth trying.
Actually, Sugakiya started as an ice cream shop and Sugakiya's beloved character, Suchan, does hold ice cream in her hand.    
The most popular desert is Kurimu Zenzai, commonly called Kurizen in Nagoya. It is a healthy dollop of soft-serve ice cream a-top a bowl of zenzai (a sweet red bean soup).   It is just the right amount of sweet.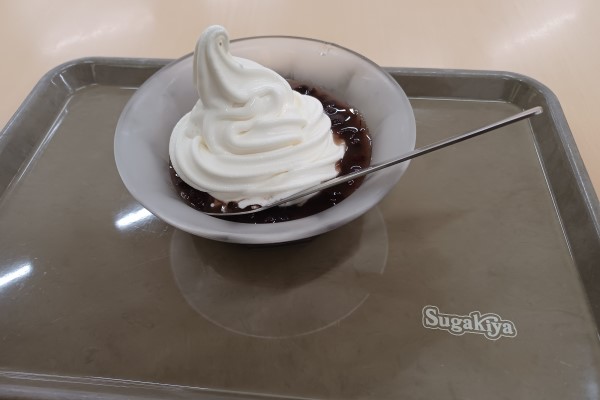 Having something cool like Kurizen after a hot bowl of ramen is also a great cooldown. It is something you may long for after a long day.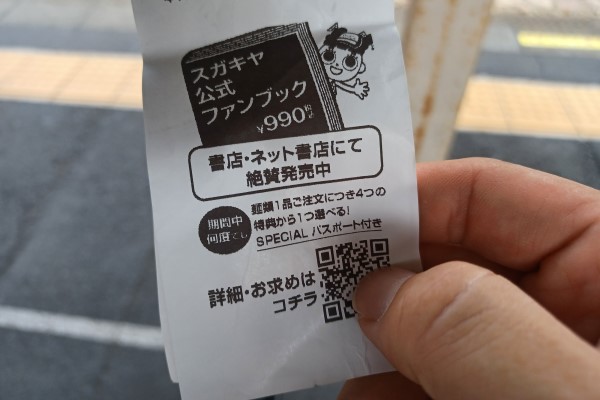 Sugakiya Ramen is mainly in Nagoya, we managed to find a couple of restaurants in Osaka too!!