Philosopher's Path: Kyoto's Iconic Sakura Road
Kyoto offers many places to view the cherry blossoms, but the Philosopher's Path is one of the city's most iconic. This pedestrian path has long been a popular springtime spot for both locals and tourists. In addition to the beautiful soft pink canopy of flowers, this little path runs near a number of famous shrines and temples. Without question, a sojourn down the Philosopher's Path is a great way to enjoy cherry blossoms in Kyoto. 
About The Philosopher's Path
Philosopher's Walk is 1.8km long, stretching from Kumano Nyakuoji Shrine near Nanzenji Temple to Ginkakuji Temple. It was originally built as a maintenance route for an irrigation channel from the Lake Biwa Canal. It earned its name however because two famous philosophy professors from Kyoto University, Nishida Kitaro, and Hajime Tanabe, would often walk here and deliberate various theories. 
However, it was after Nishida passed away that the wife of a famous Japanese artist, Hashimoto Kansetsu, planted these beautiful sakura trees.  
Roughly 500 cherry blossoms trees line the Philosopher's Path, making it one of the most famous places for hanami in Kyoto.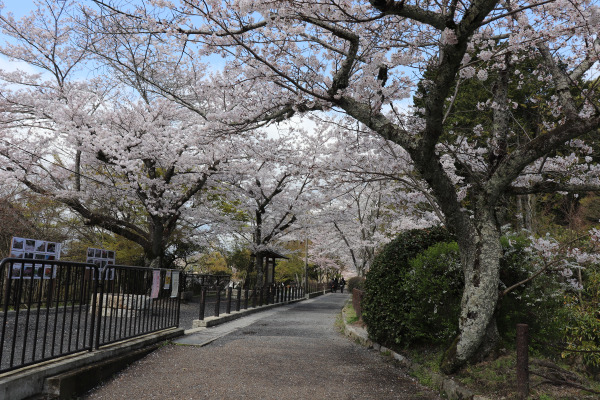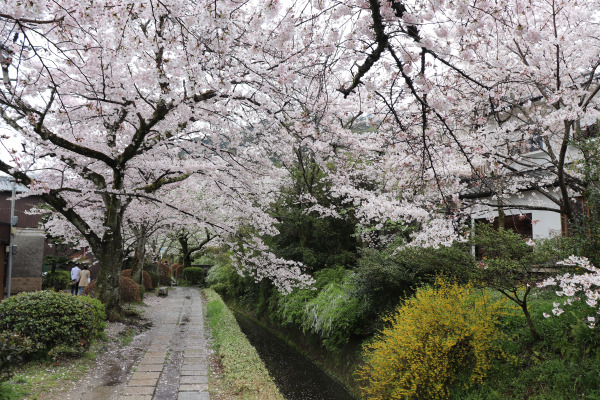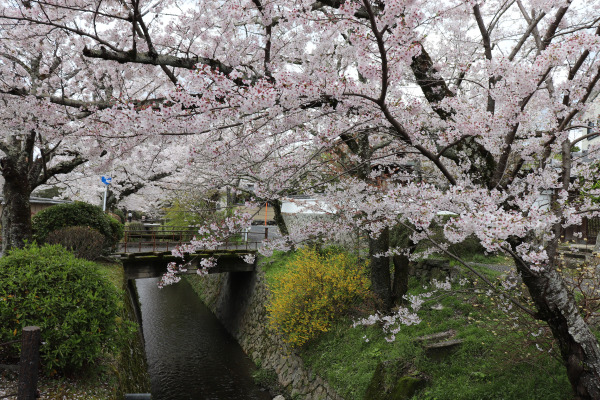 A Pioneer of Japanese Philosophy: Nishida Kitaro
You might be wondering who this Nishida Kitaro is. A pioneer in his time, his book "An Inquiry into the Good" (Zen no Kenkyu) is still a popular research topic, and his philosophy, "Nishida Philosophy" made a profound impact on Japanese philosophy.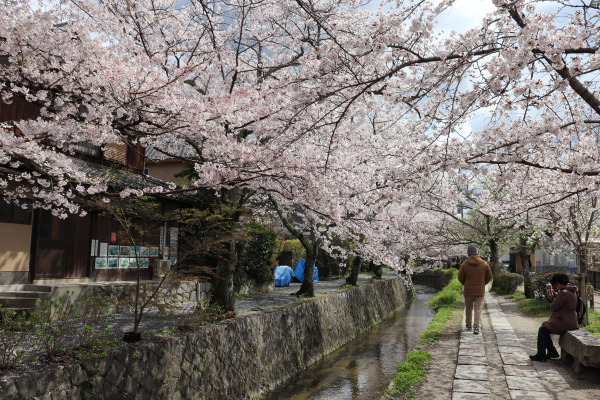 Walking the Philosopher's Path
Along the Philosopher's Path, there are many famous shrines and temples like Eikando and Otoyo Shrine, whose familiar is the mouse. Of course, there are also several interesting cafes you may want to drop by!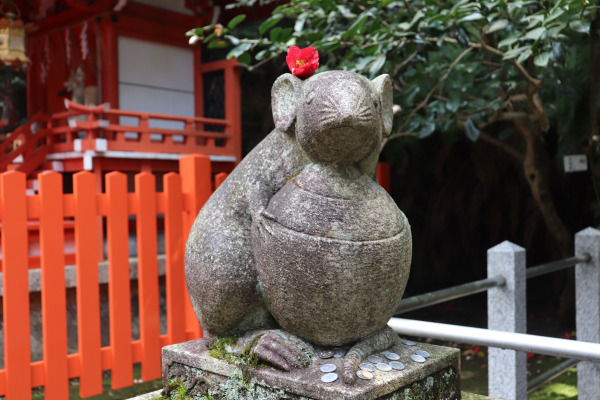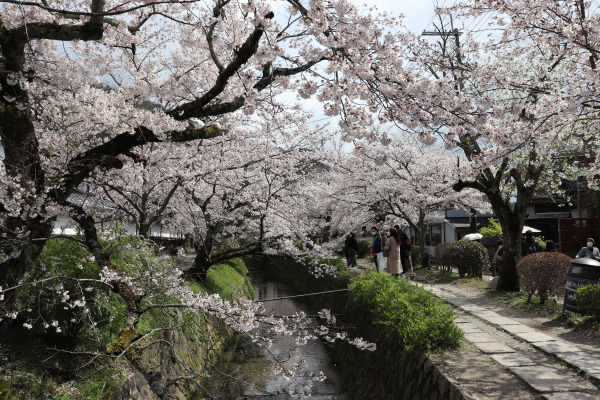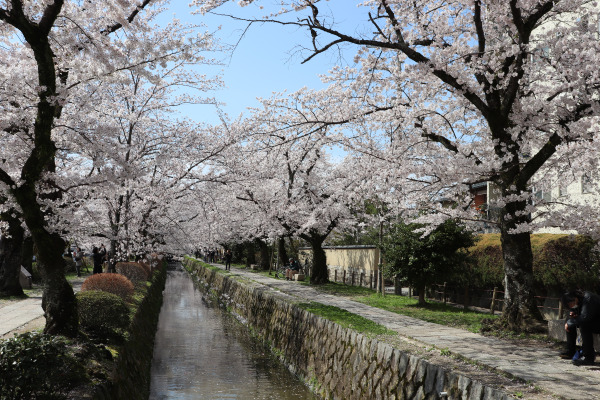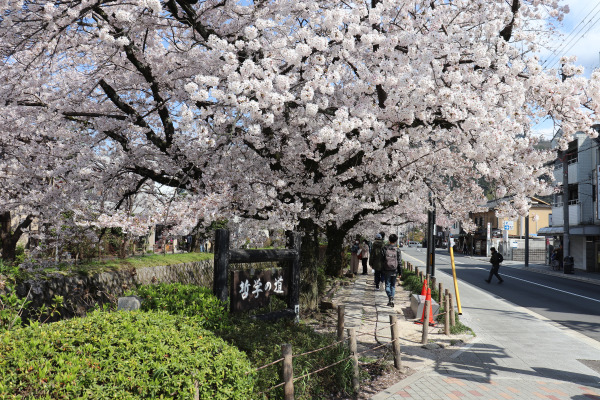 Philosopher's Walk is really nice 30 minutes walk! It can be crowded during peak season, but even still, it is well worth a visit!