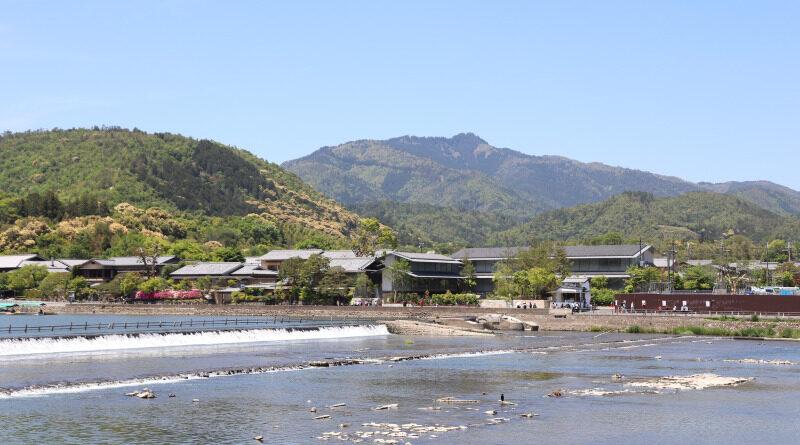 Climbing Mt. Atago: Day Hike!
Just a little bit away from the bustle of tourist heavy Arashiyama is Mount Atago. The mountain is a very popular day hike for the residents of Kyoto and the surrounding areas. This 924m high mountain offers hikers and nature enthusiasts an easy brisk hike, a mere hour from major cities like Kyoto and Osaka City. In addition to the pleasure of a day out in nature, Mt. Atago has another attraction; the locally famous Atago Shrine, home to the Shinto god of fire.
Mt. Atago
To get to Mt. Atago, you have to take a bus to the foot of the mountain. You can hop on a bus* at either Hankyu or Randen Arashiyama Station and then get off at the final bus stop, Kiyotaki.
After you get off at Kiyotaki bus stop, walk along the river (up the river) and after a few minutes you will see the big torii which is the entrance of Mt. Atago. There are several trails that go up Mt. Atago. The most popular one is Omote-Sando (lit. main approaching path) and is clearly marked. The other trails might not be clearly marked and a handful number of people lost in the mountain every year. 
The main trail for Mt. Atago starts at these torii for Atago Shrine. However, this is the second torii. The first one is around Toriimoto near Adashino Nenbutsuji Temple.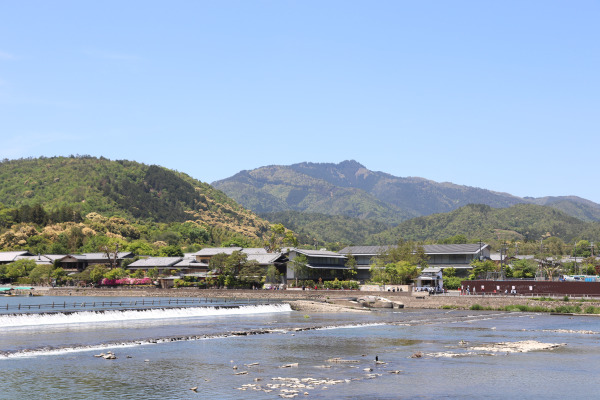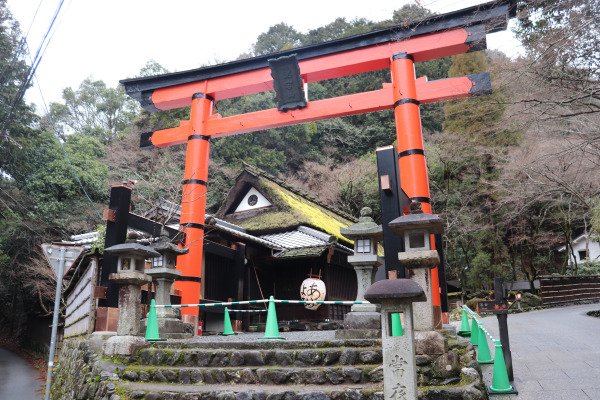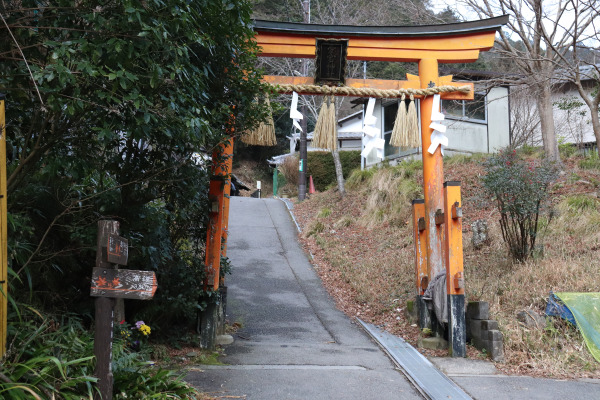 It is a total of 4 km to the top of the mountain. Most people take roughly 4 to 5 hours a round trip, so don't set out too late in the day. 
Mt. Atago is 924m high. As the altitude of the entrance is only about 100m or so, the trail goes up as much as 800m! 
As one of the most popular mountains in Kyoto, there used to be a cable car to the top.  Not only that, surprisingly there used to be the amusement park and a hotel in the mountain. Sadly, none of them exist anymore.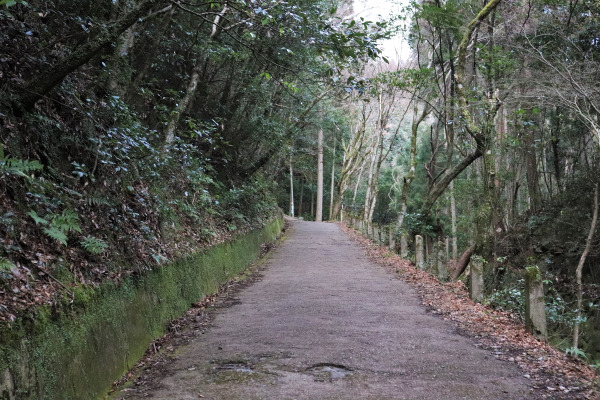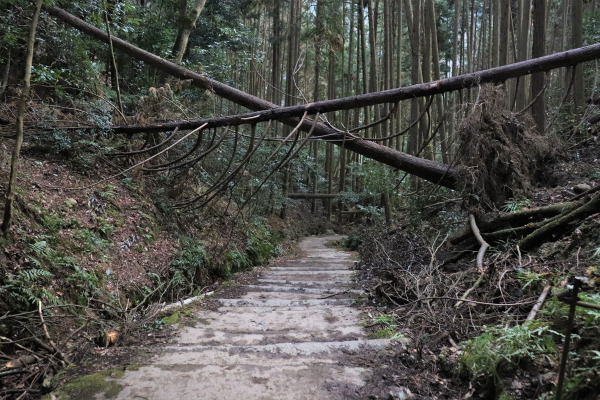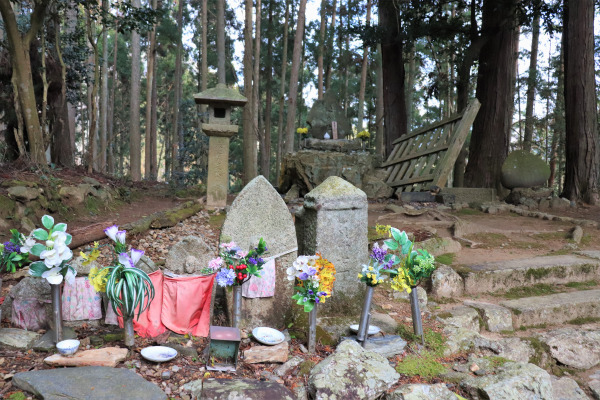 Unlike what we tought, there were plenty of people walking to the shrine. I guess it maybe hard to find the place in Kyoto that is not popular…
In the mountain are Osugi shrine and the former sites of snack stands. There were many people visiting this shrine in old times.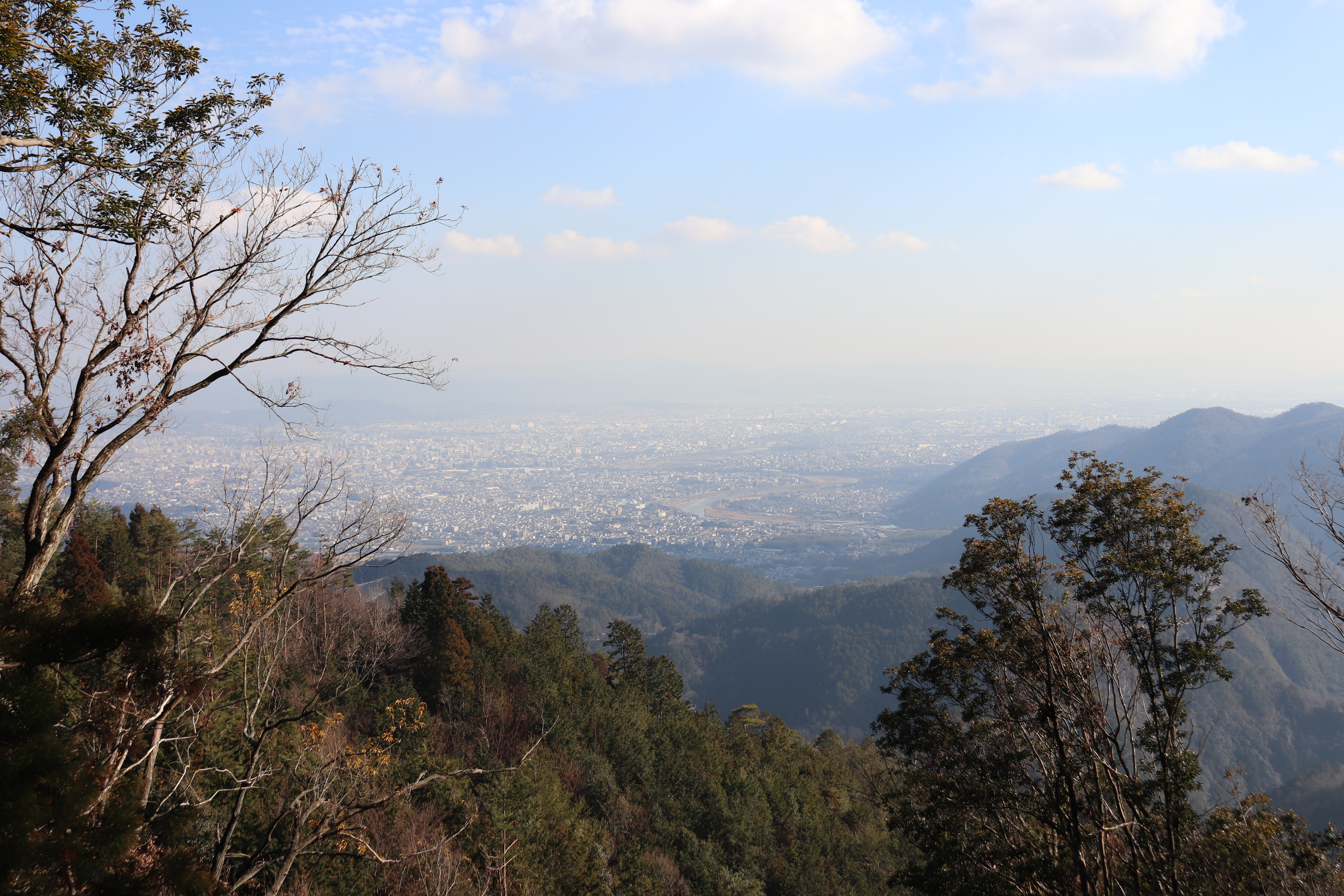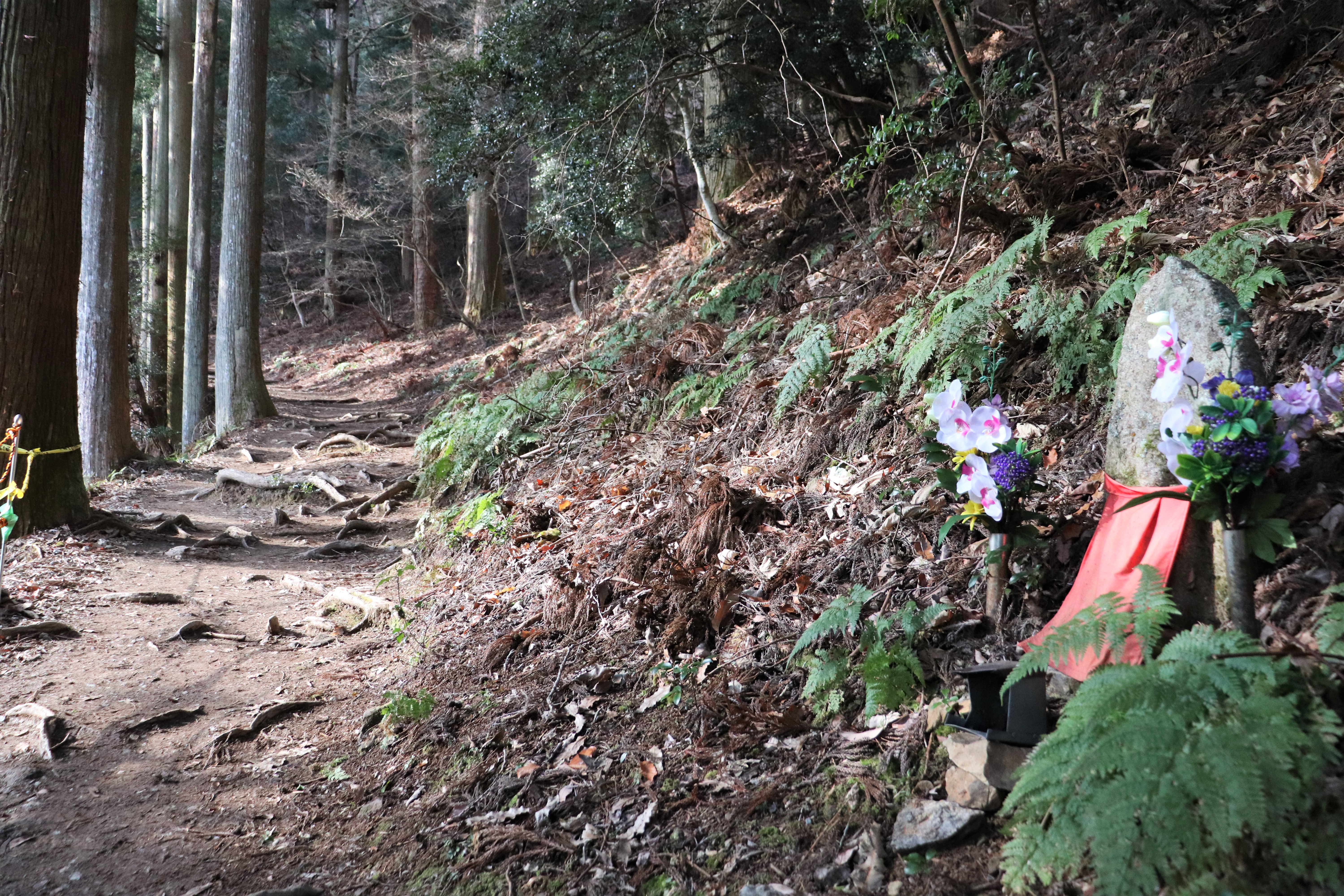 In winter, the mountain usually has snow. It is very likely that you will need to bring a pair of snow cleats in the winter.
After you see the black gate, it is just a little further to Atago Shrine!