Kumano Kodo Kiiji Trail The Beginning: From Osaka to Abe Oji Shrine
In the past few years, the ancient Kumano Kodo has become quite popular among not only Japanese people, but also foreign visitors as well. However, many people just walk the Nakaheji Trail from Takijiri Oji to Kumano, and few walk the Kiiji Trail. In fact, Osaka owes the Kiiji Trail some of its prosperity since Japan's emperors throughout the centuries would often spend some time in Osaka as they embarked on the Kumano Pilgrimage.
Note: See here for the other entries of our Kiiji and Kumano Kodo series!
Kumano Kodo Kiiji Trail: 1
Hachikenya-hama – Sakaguchi Oji
The Kumano Kodo Kiiji Trail starts from Hachikenya-hama–right in front of the Osaka Metro Subway Tenmabashi Station. Long ago, this is was the site of the very prosperous Watanabe no Tsu Port. The port was functional all the way until the 20th century when trains began to take over as the country's primary transportation system.
From Hachikenya-hama to the south of Osaka prefecture (some 50km), is basically a walk through quiet neighborhoods. It may be boring to some, but there are still many interesting things along the way– as long as you know what to look for!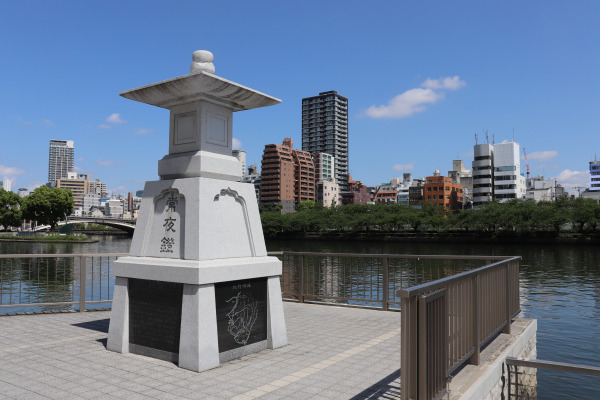 One thing you should keep in mind is that along the Kumano Kodo, there are many little shrines called "oji", where ancient people would purify themselves and pray for safe travels during their pilgrimage.* The very first oji, Kubotsu Oji, is in Ikasuri Shrine (technically it's an otabisho of Ikasuri Shrine). This marker is only a stone's throw away from Hachikenya-hama, so don't miss it!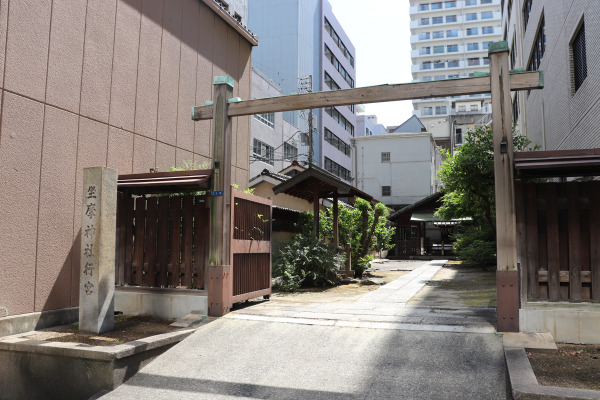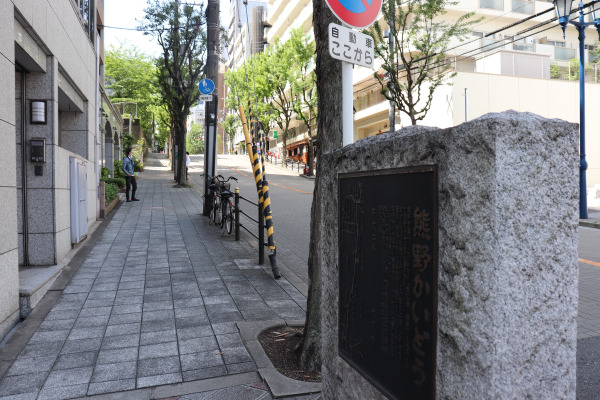 We were quite surprised there are many boards indicating the path of the Kumano Kodo— despite being in the center of Osaka City. We are always in this area, but we never noticed that these signs before! In the center of Osaka, the Kiiji Trail is sometimes referred to as Oharai-suji, literally meaning "purification road".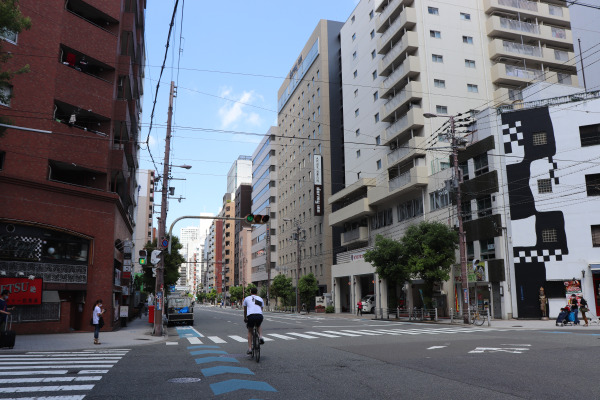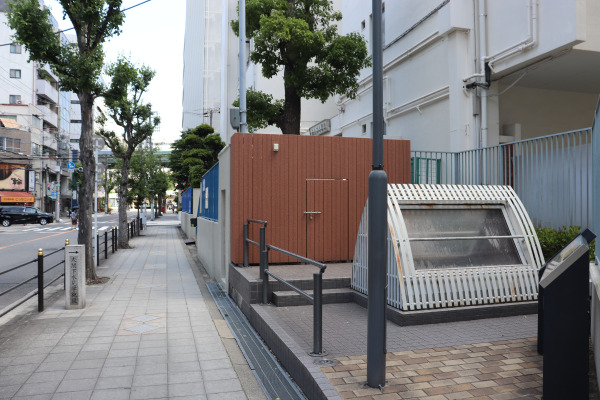 *A couple of the oji in Osaka are gone now, due to city development over time. These things happen over the span of 1,000 or so years! 
Sakaguchi Oji – Uehonmachi
Just a few minutes after Minami Oe Elementary School is Minami Oe Park, the former site of the second oji, Sakaguchi Oji. We aren't sure exactly what happened to the oji. We can only suppose that this is just what happens as the city grows and evolves over time. Especially since these little oji shrines almost 1,000 years old.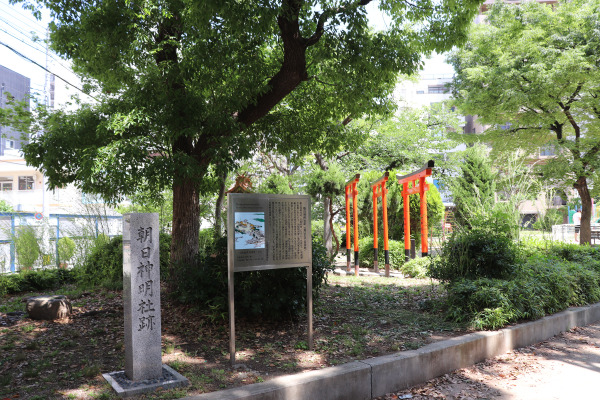 From here, the Kiiji Trail keeps going in the south. When you see Enoki Daimyojin, turn left and the big tree in the middle of the road. Do not go down the stairs!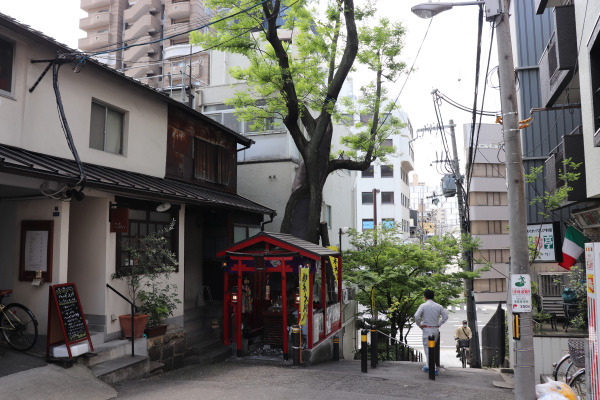 Kumano Kodo passes right near Karabori Shopping Street. This shopping street is not popular with tourists, but it really should be. The Karabori Shopping Street and the nearby has a unique charm with its many old-style buildings. These old buildings are a rare sight in Osaka, as so much of it was fire-bombed in WWII– but somehow this area was not raided!  After walking through the Karabori district, you will reach Uehonmachi Station. The station is a major terminal for Kintetsu Line for Ise and Nagoya.  Uehonmachi may not as big a district as Namba and Tennoji, but it definitely has charm!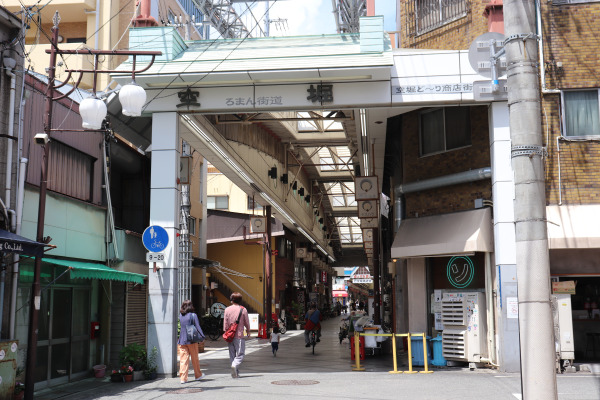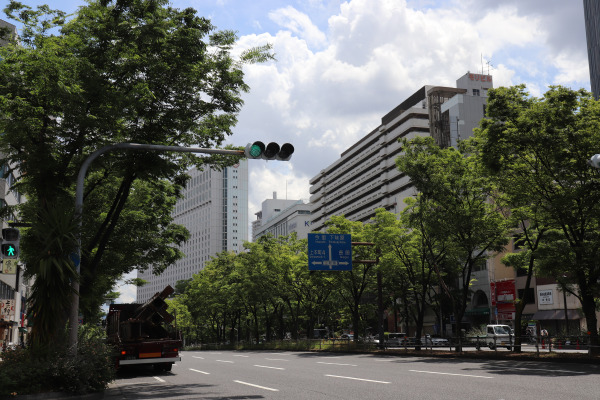 Uehonmachi – Tennoji
Right in front of Uehonmachi Station is Sennichi-mae Dori Street. If you walk in the west for a few minutes, there are many famous local spots like Kozu-gu Shrine and Ikutama Shrine. it is speculated that Ikutama Shrine once housed the Koto Oji, however, it is gone now. Only so a stone plaque remains, indicating that an oji was somewhere around here at one time.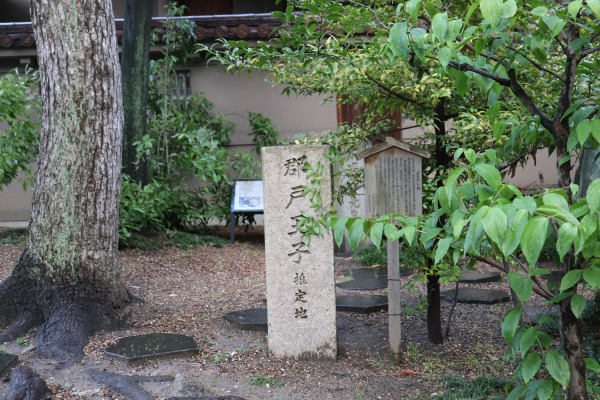 Also, a few minutes south from Uehonmachi Station along Kumano Kodo is a little park called Kami-Ushio Park, and a few minutes from there the former site of Ueno Oji, though the only indication that an oji was ever there is a stone monument near this apartment.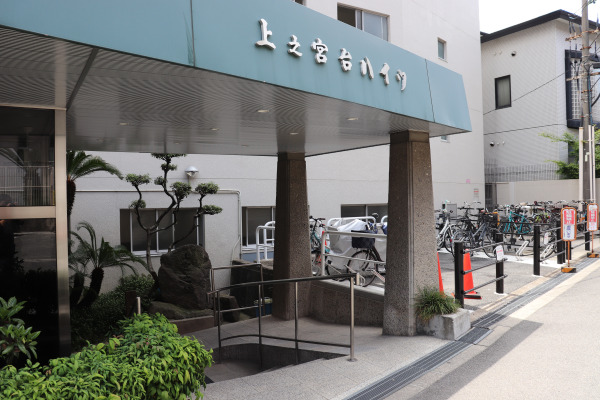 However, one place you should drop by is definitely Shitenno-ji Temple. Though the Kii-ji Trail does not directly go into the temple grounds, we suggest you take some time to do so. In fact, part of the reason Shitennoji became such a famous temple is that during the Heian Period, emperors on the Kumano Pilgrimage would often stop there.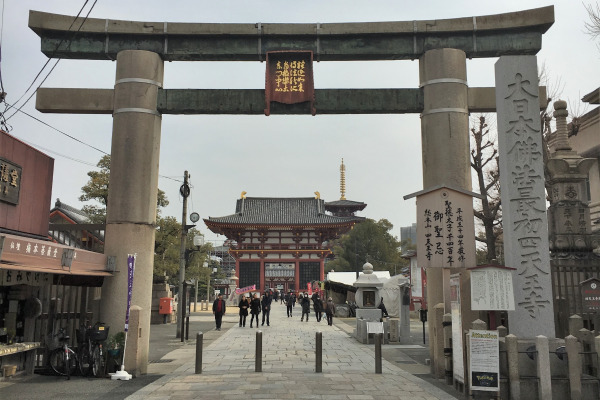 After another 10 minutes from Shitennoji we reached Tennoji Station. Together with Namba and Umeda, Tennno-ji is one of the most popular districts in Osaka. It is a good 5km walk, roughly an hour and a half from Hachikenya-hama. Abeno Oji Shrine is another hour from Tennoji Station.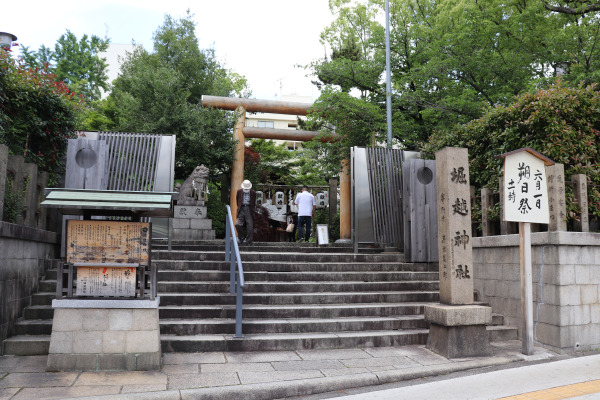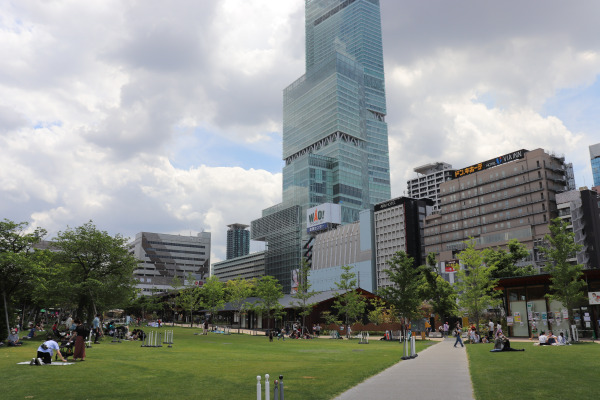 Tenno-ji – Abe Oji Shrine
From Tenno-ji Station, the Kiiji Trail follows along the Hankai Tram, but it goes into some rather small neighborhoods, before passing in front of Abeno Seimei Shrine. The shrine enshrines the famous onmyoji, Abeno Seimei, who was allegedly born here and is the namesake of the ward.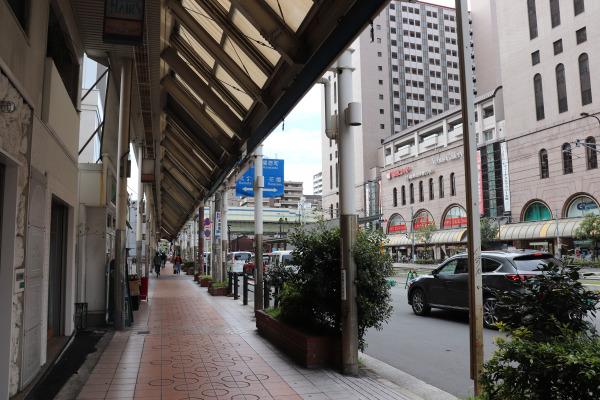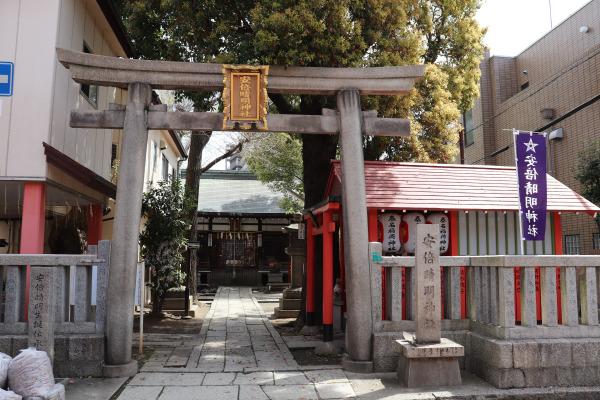 So, we finally arrived at Abe Oji Shrine! Amazingly, this shrine is little changed since ancient times. Because Osaka City has grown so much, it is miracle that this shrine has continued to occupy the same place for centuries.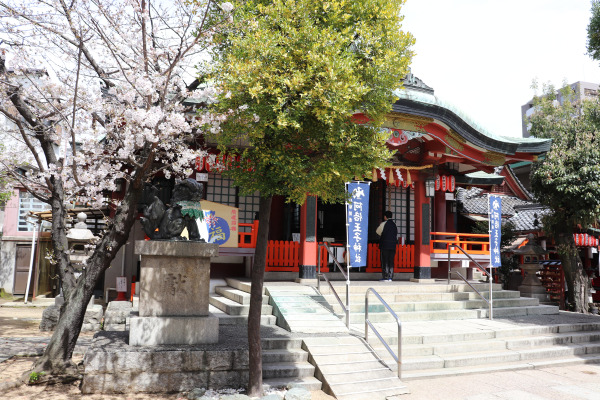 So, it was 2 hours of good hiking from Hachikenya-hama. Though Kiiji might be quite different from the famous Nakahechi or other famous Kumano Kodo trail because it mostly goes through quiet neighborhoods, it was fun in a different way as there were many things that you have never expected when you walk in the city center. If you walk straight to Abe Oji Shrine from Hachikenyahama, it would be two hours, but if you drop by many shrines, temples, and other famous spots, it will easily take more than three hours, and that what I recommend you should do!!
The next time, we walk from Abe Oji Shrine to Izumi-fuchu Station!!