Ikutama Shrine, The Heart of Osaka
 While it is very easy to get from Osaka City to Sumiyoshi Taisha today, this was not at all the case in the Edo Period when there were no trains. So then, which shrine did the people living in Osaka go to on a regular basis? The answer is Ikutama Shrine. This big shrine nestled in the middle of Osaka is not often mentioned in guide books, but Ikutama Shrine has been loved by Osakans for long time. 
The History of Ikutama Shrine
The origins of Ikutama Shrine are a little bit of a mystery. Ikutama Shrine was originally built near what is now Osaka Castle. Supposedly, Japan's first emperor, Emperor Jinmu, built the shrine after he came to Osaka from Kyushu. However, neither of the the gods enshrined in Ikutama Shrine, Ikushima no Kami and Tarushima no Kami, are mentioned in either the Nihon Shoki or Kojiki. Moreover, these gods do not have a lot of shrines in Japan. 
Shrine Grounds
Ikutama Shrine is close to Tanimachi 9-chome stattion or Uehonmachi Station, but if you are feeling up to it, you could also walk to Ikutama Shrine from Namba Station, which really isn't that far either and will probably only take 20 minutes.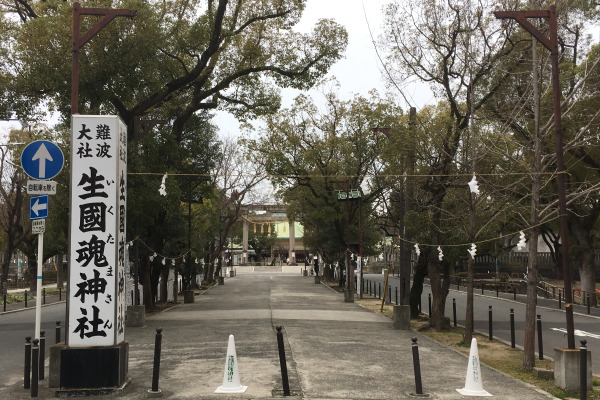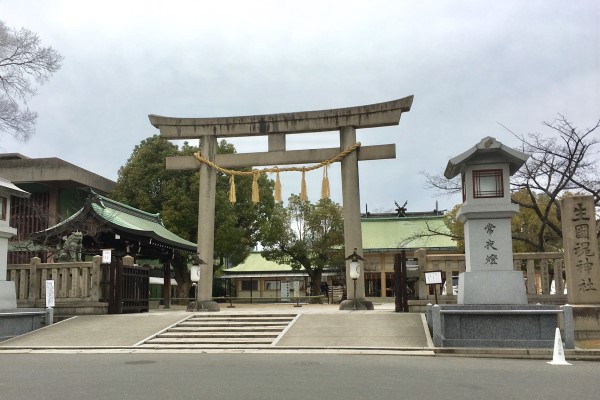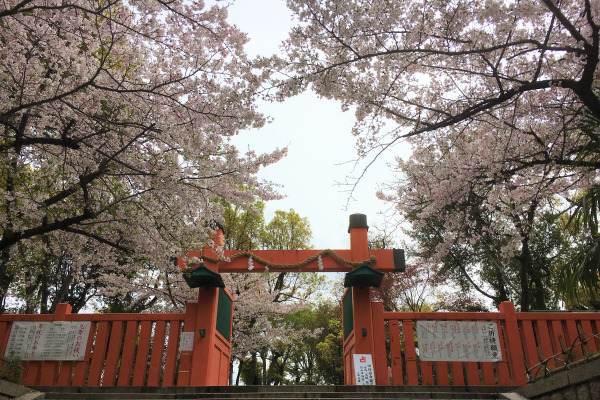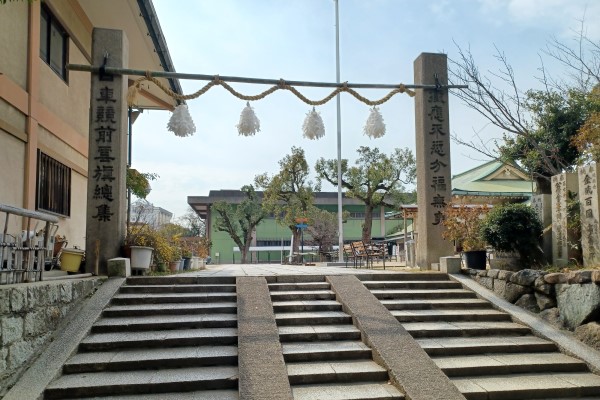 The honden, which stands behind Haiden, burned down during WWII and then rebuilt in 1956. The honden has its own exclusive architectural style called ikutama zukuri. Ikutama zukuri is marked by its unique roof structure. The most striking feature of this style is that the roof connects both the honden and haiden.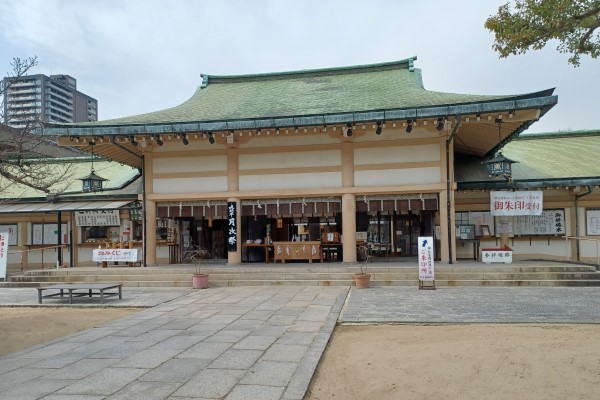 Smaller Shrines
Ikutama Shrine contains 11 small shrines to prominent deities, such as the Sumiyoshi gods or Sugawaru no Michizane. Just by visiting Ikutama Shrine you can pay your respects to, as well as receive the blessings of, many different gods. I think this is in part what makes Ikutama such a popular shrine with the people of Osaka—it is very convenient.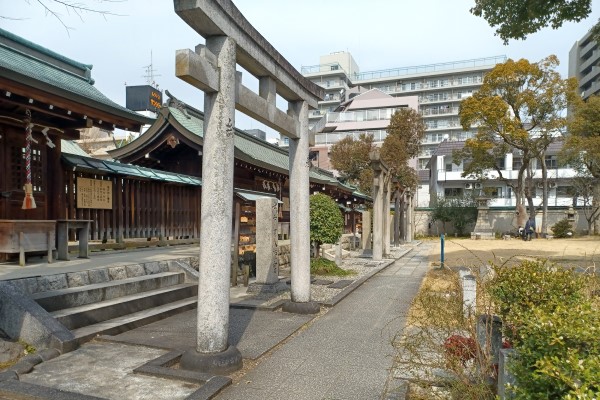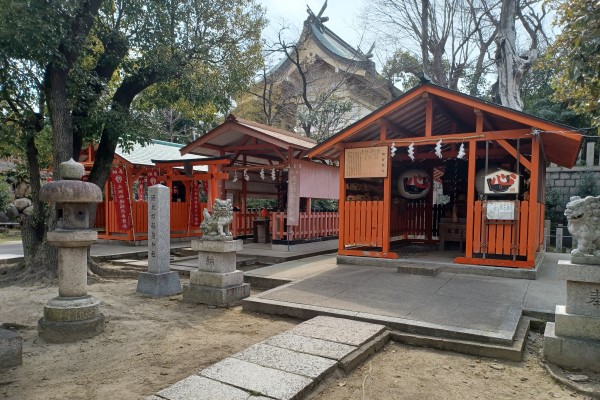 Because it is not far away from the central Osaka area, a lot of people have visited this shrine throughout the years and many of things have happened here as well. Not only did the infamous Chikamatsu Monzaemon use Ikutama Shrine as the setting for his play Ikutama Shinju, but Yonezawa Hikohachi [米沢彦八] started rakugo, a style of comedic storytelling, in Ikutama Shrine.