Furuichi Sangu Kaido: The Road from the Geku to the Naiku
Of all of the thousands of shrines in Japan, without a doubt, the crown jewel of them all is Ise Jingu or Ise Grand Shrine.  When visiting this most important of places, it is customary to visit the shrine's Geku first and then the Naiku. However, there are several ways to travel between the Geku and Naiku. One such example is Furuichi Sangu Kaido, which is also a route that people in old times chose to walk. 
This is part of our Ise Kaido and Ise Ise Honkaido series. 
About the Furuichi Sangu Kaido
The Furuichi Sangu Kaido is the traditional road people took when traveling between the Naiku and Geku. Though now most people just use the bus to commute this distance, taking this one-hour walk is still well worth it (not to mention you can ave $5 in bus fare.)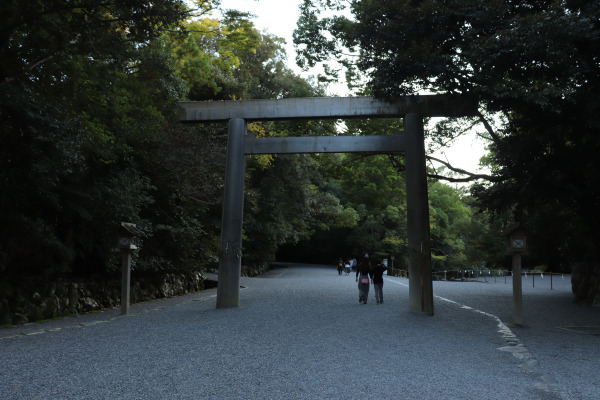 In ancient times, there were many hotels, attractions, and shops for people to enjoy after their visit to Ise Jingu. However, Ise suffered a significant amount of damage around WWII, and much along this once thriving and light-hearted road was lost. Still, despite this loss, the Furuichi Sangu Kaido still has plenty of historic things to see and if you follow it to the end you will find yourelf in Oharai Machi, where you an find plenty of shops and dining options.
(If you'd still rather just save yourself the hassle of walking, bus numbers 1 and 2 at Ise Shi Station (not from the Geku) go along the Furuichi Sangu Kaido.)
Walking the Furuichi Sangu Kaido
The Furuichi Sangu Kaido 
You will find the start of the Furuichi Sangu Kaido around the end of the Geku. There are boards to indicate where it begins, so you will not have a hard time finding it. The road is right next to the  Kintetsu Uji-Yamada Statione, and then wanders into the quiet neighborhoods near the shrine.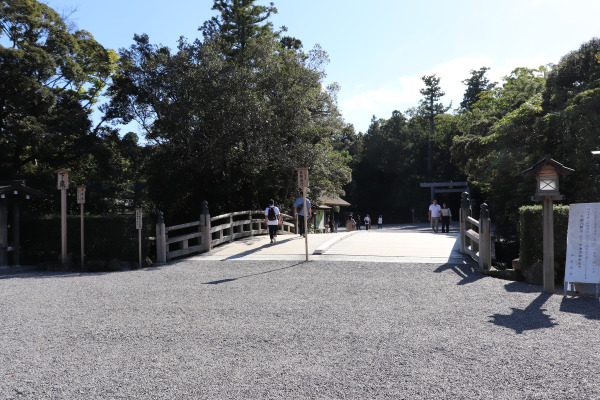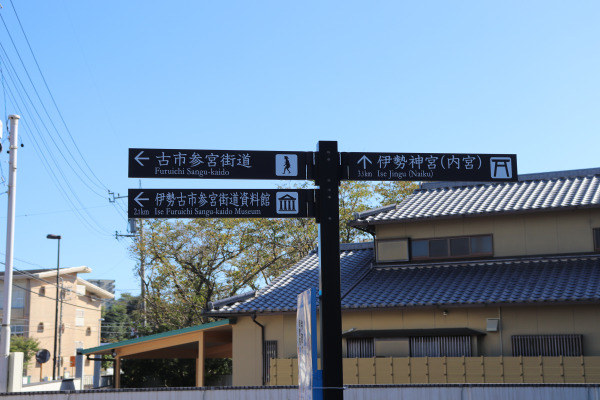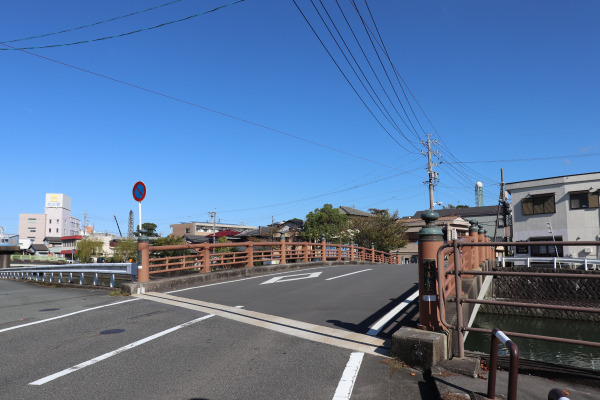 After crossing the Oda Bridge, you will start to go up what looks like a hill. Now it looks like a hill, but this "hill" was once a mountain called Ai no Yama, literaly meaning between mountain as it sat between the Geku and Naiku.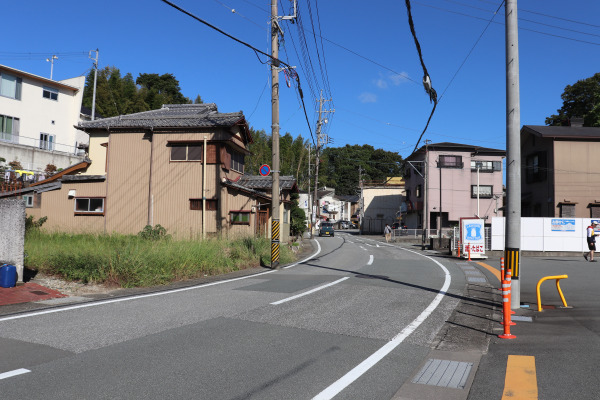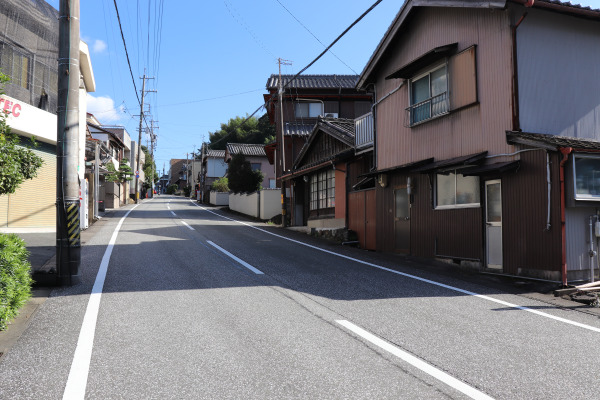 After you head uphill and the road levels out you will be in Furuichi.  Furuichi used to be a huge red-light district that people would visit as paying their respects to the gods in Ise Jingu. You see, prior to one's trip to the shrine, a person was expected to abstain from indulgences. Therefore, it was common for people to come to Furuichi and "commemorate" their visit to Ise by at last being able to enjoy that which they'd been denying themselves. 
。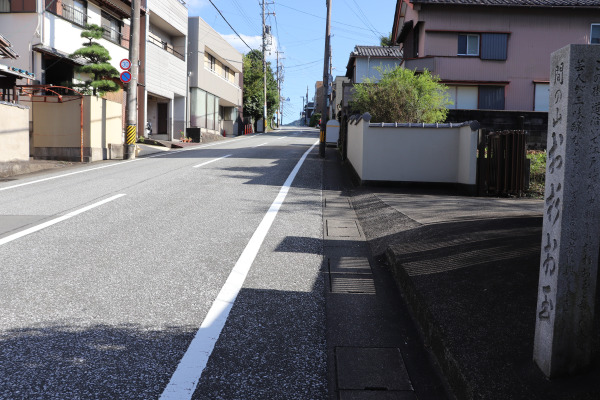 Indeed, Furuichi was full of interesting stories and places. The Tokaidochu Hizakurige, an early sort of manga-style story about the characters Yajiro and Kitahachi, traveling along the Tokaido (the ancient road that once connected Kyoto and Edo), shares an account about Furuichi. It depicts women playing shamisen on the stage and people throwing coins at their faces. Yajiro and Kitahachi also tried to throw coins at one of them, but she caught them, threw them back, and hit him in the face!!
Now, there is nothing left to indicate that this was a red-light district. In many other places, these kinds of areas often became love hotel districts, but there that is not the case here in Furuichi. It is just a nice residential area near Ise Grand Shrine.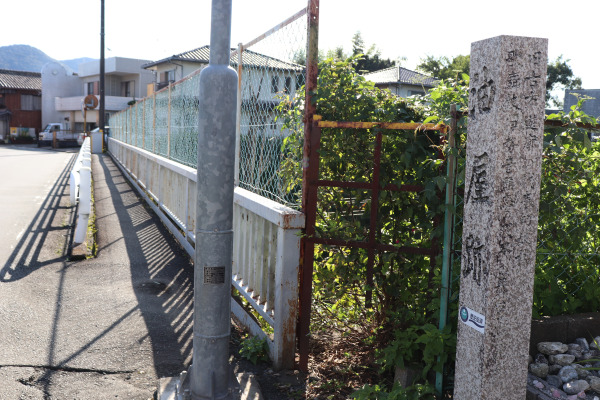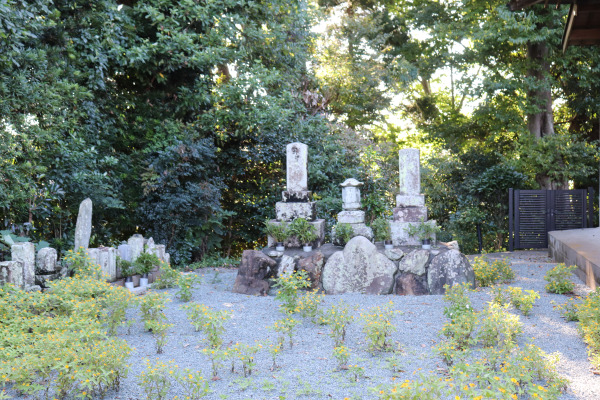 Around the halfway point is the Asakichi Ryokan. The hotel was built in 1851 and is still in operation today. This hotel is the only thing that serves as a reminder of what the atmosphere of Furuichi was once like (this hotel was just an expensive hotel, not a brothel). At a distance, it looks quite small, but it is a very tall five-story building, but its placement on the slope makes it look smaller than it is.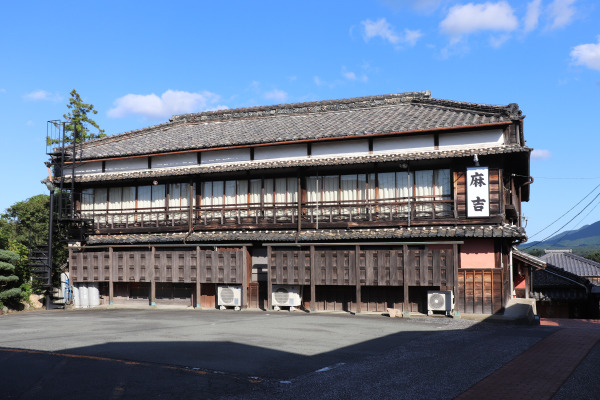 Near the Askaichi Ryokan is the Sangu Kaido Museum and shortly after that, you start to head downhill.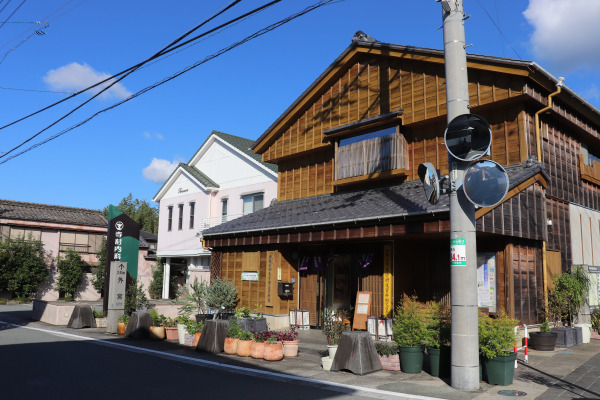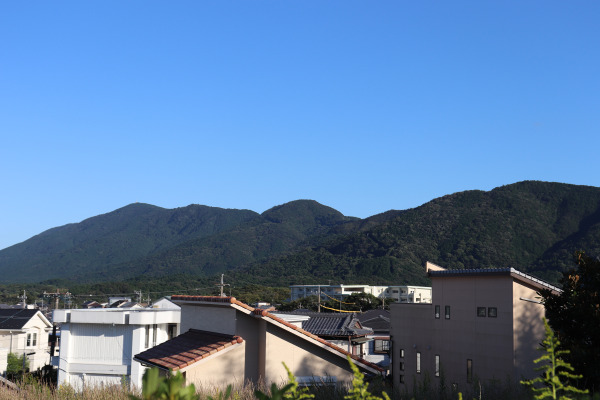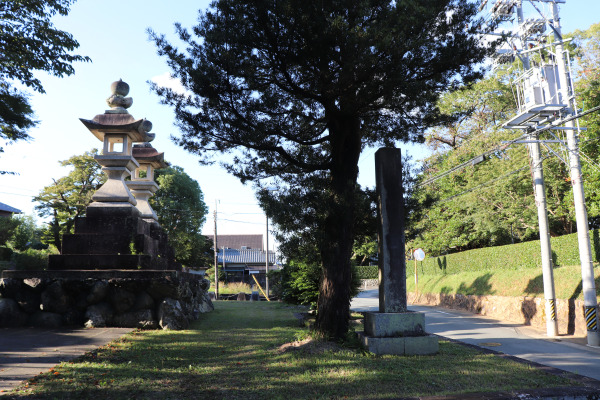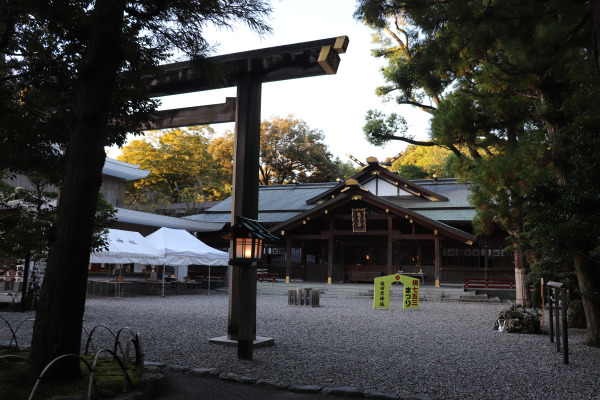 Oharai Machi 
Just before the Naiku is Oharai Machi, the long street of restaurants and other souvenir shops in Ise. It is very common for large shrines and temples to have a shopping district like this, but this one in Ise is by far the biggest of all. Unfortunately, all those shops and restaurants close around 5 o'clock, as many people coming to Ise usually stay in hotels.
While in Oharai be sure to try some of Ise's specialties:  Ise shrimp, Matsusaka beef, Ise Udon, and Akafuku mochi!! There are oh so many things you definitely should try in Ise!!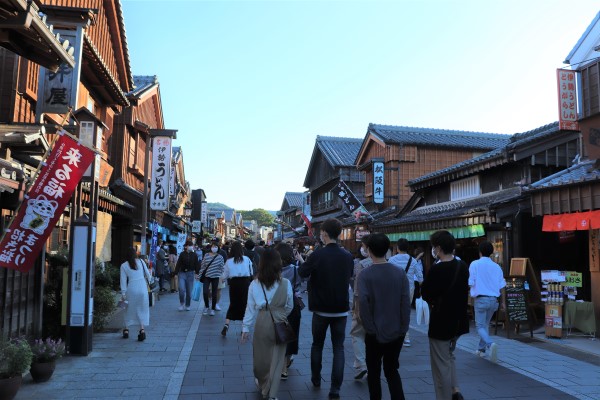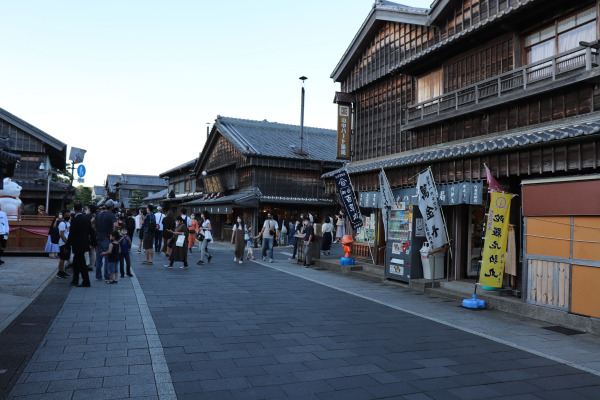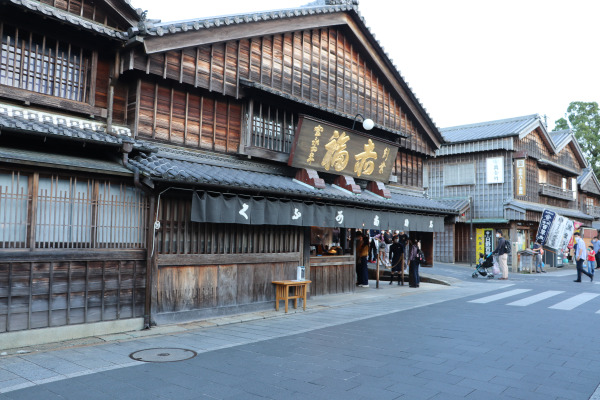 Naiku: the last destination 
And here we are at the journey's end. At long last, this is the end of our pilgrimage on the Ise Honkaido and Ise Kaido. We've finally walked the 170km from Osaka to Ise!