Abeno Shrine and Kitabatake Akiie
In Osaka, there are several heroes such as Toyotomi Hideyoshi and Kusaunoki Masashige. However, you should not forget Kitabatake Akiie [北畠顕家]. Enshrined in Abeno Shrine, he was a great young warlord who fought under Emperor Go-daigo's government.
The Life of Kitabatake Akiie
Kitabatake Akiie is the first son of Kitabatake Chikafusa, a high rank aristocrats who served Emperor Go-daigo. Akiie's education not only made him a formidable fighter, but also a good dancing. His life was rather perfect. His outstanding skills increasingly gained him the trust of Emperor Go-daigo. It seemed that day by day, Akiie got a new promotion. When he was 14 years old, he became a high rank politician, and at only fifteen he became governor of the Tohoku Region. There, he managed to suppress a rebellion, earning him great fame as a leader.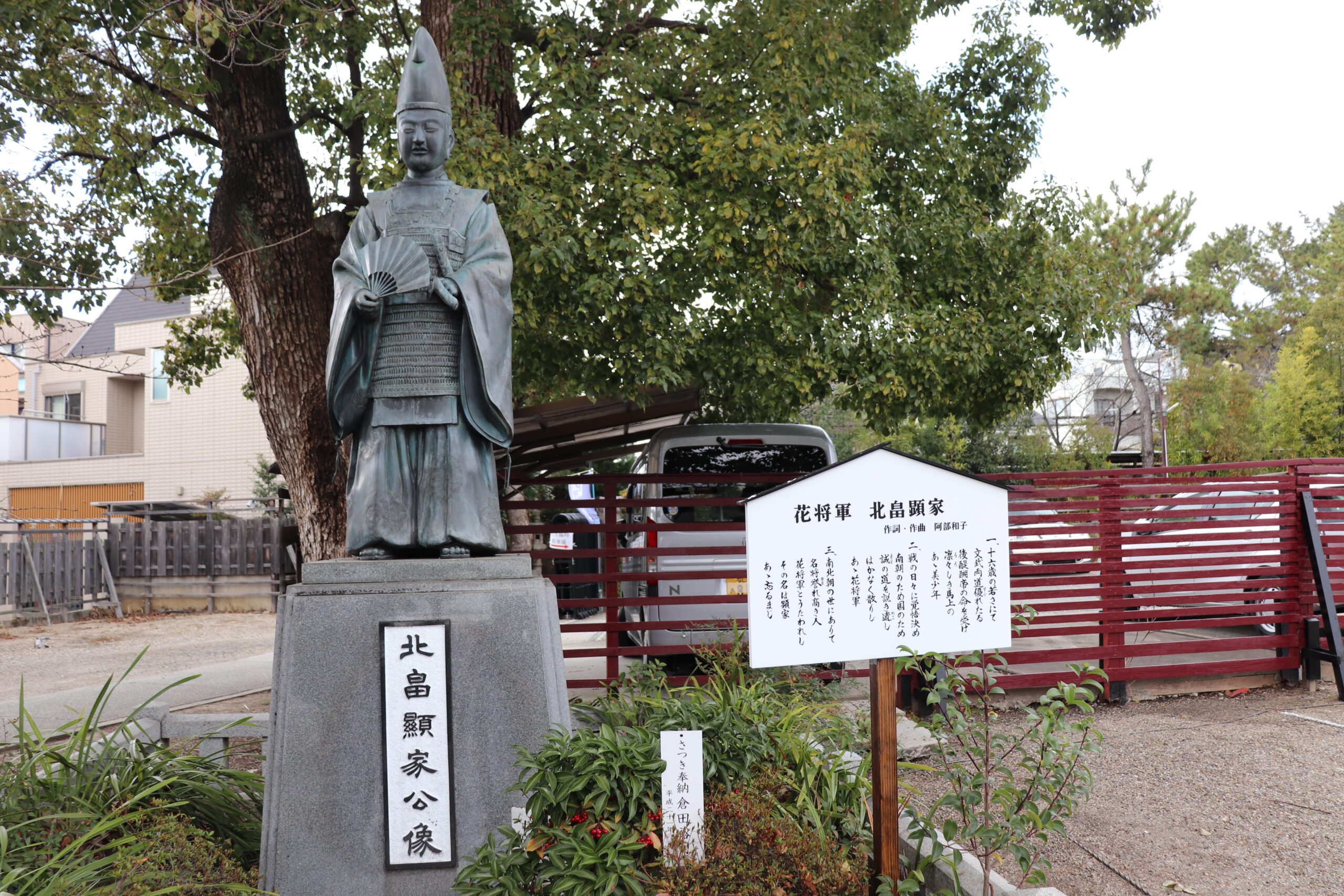 However, as Go-daigo's government fell into decline a cloud of dissatisfaction and mistrust filled the country. Finally in 1335, one of Go-daigo's greatest supporters, Ashikaga Takauji, started a rebellion against the emperor. Akiie rushed to support Go-daigo, thinking it would be easy to push Ashikaga Takauji out of Kyoto. However, Ashikaga Takauji came with many allies and it soon became apparent he could not easily be stopped. Sadly, there were still many tragedies during this conflict and one of Akiie's closest comrades, Kusunoki Masashige, was killed in Kobe.
The Death of Kitabakate Akiie
Realizing they might lose, Akiie sent a letter to emperor Go-daigo stating they drastically need to change their political policies, otherwise he would give up and leave. The only reason Akiie could speak in such a cavalier way to Go-daigo reflected just how deeply Go-daigo valued him. Sadly, just a few days later sending the letter, Akiie lost to Ashikaga Takuji at the Ishizu River in Sakai. Akiie was killed there, passing away at only 21. His death was a big to loss for Go-daigo and it was not long thereafter that Go-daigo's attempt to maintain control of Japan, crumbled in his hands.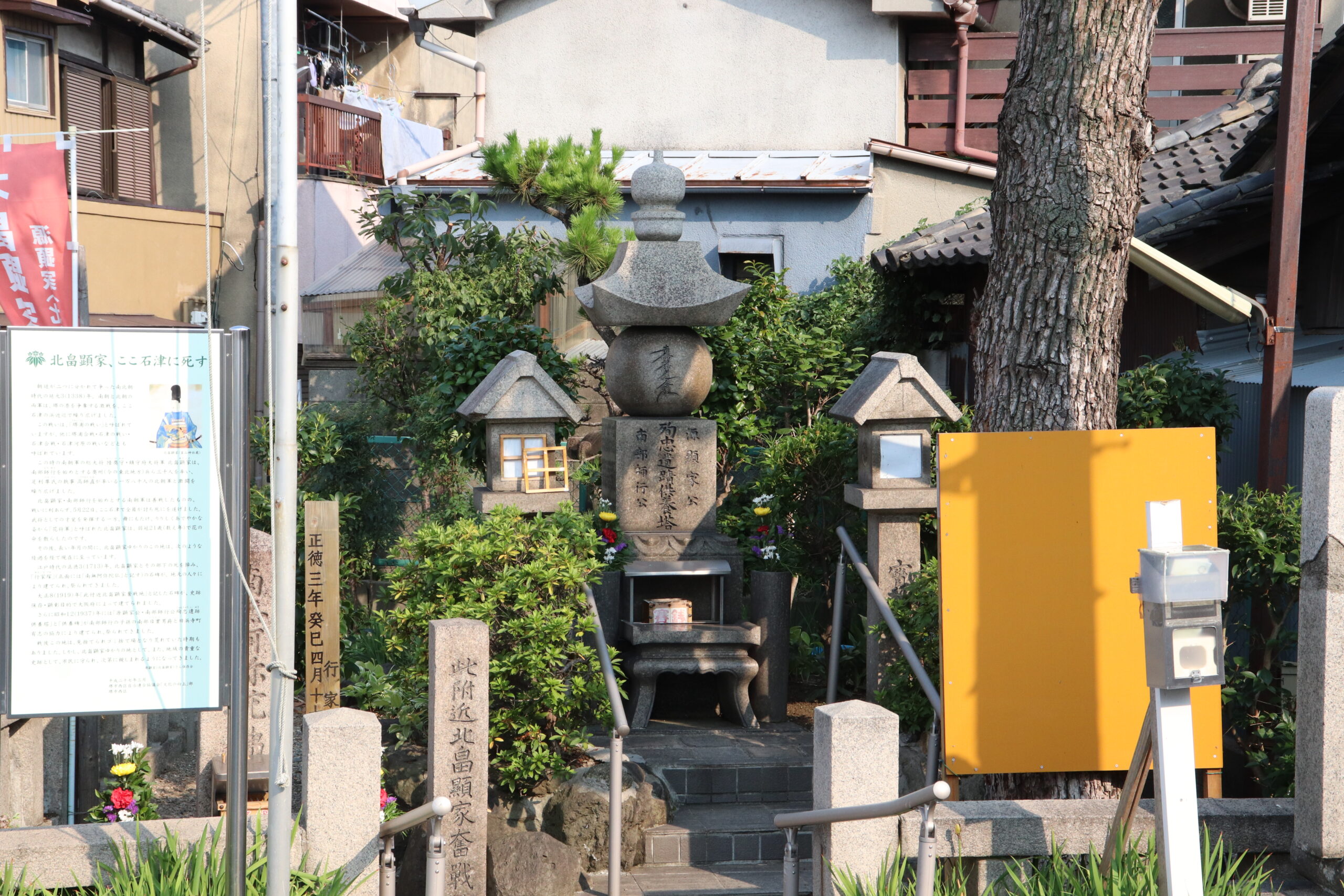 Abeno Shrine
Abeno Shrine is located the heart of Tezukayama, one of the wealthier residential areas of Osaka. It is usually a very quiet shrine. The local people built the shrine in 1882, so it is quite new compared to some other shrines.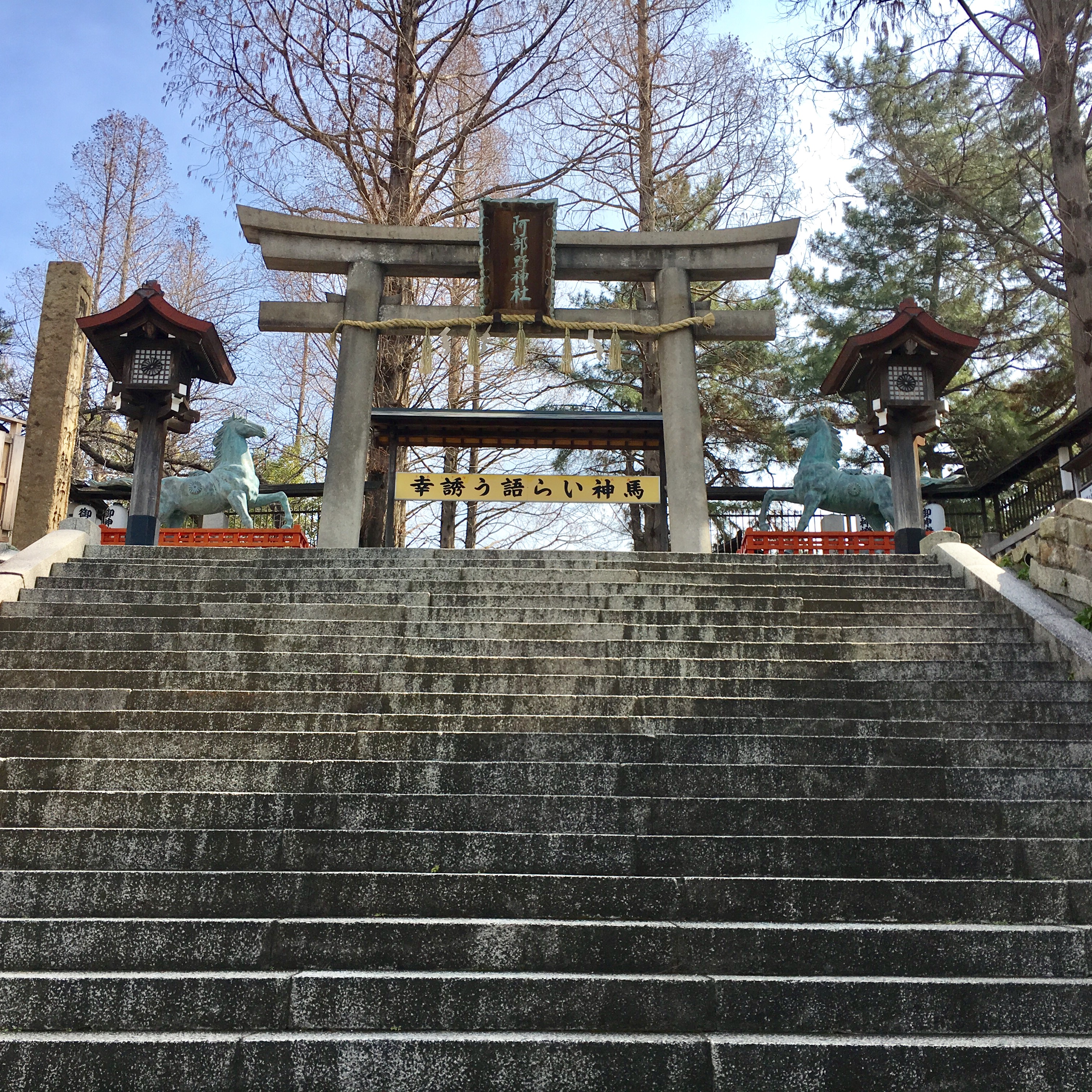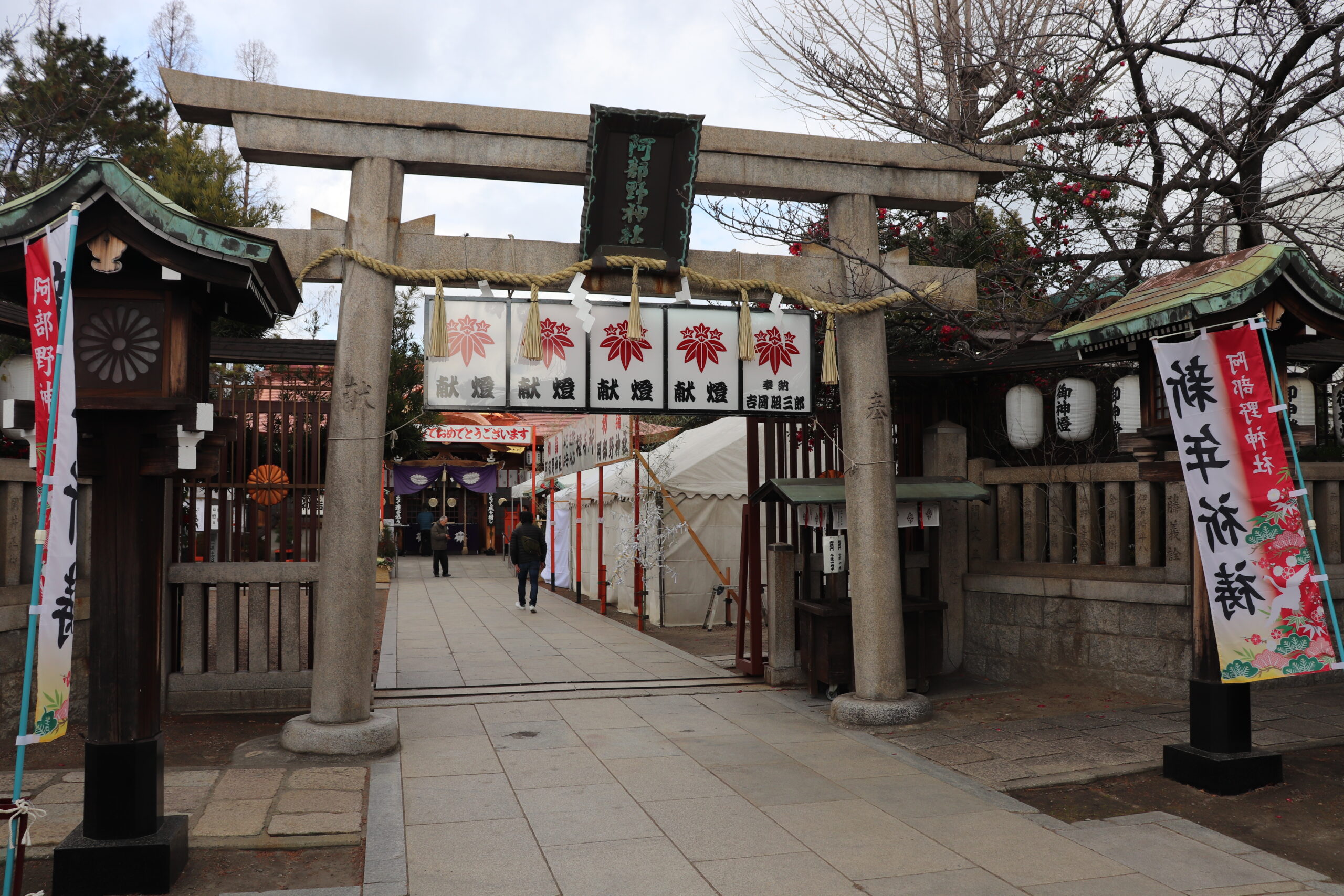 Once you get enter the shrine grounds you will see the honden. Abeno Shrine enshrines both Kitabatake Akiie and his father Kitabatake Chikafusa. The original honden unfortunately burned down in WWII. The current building was completed in 1968.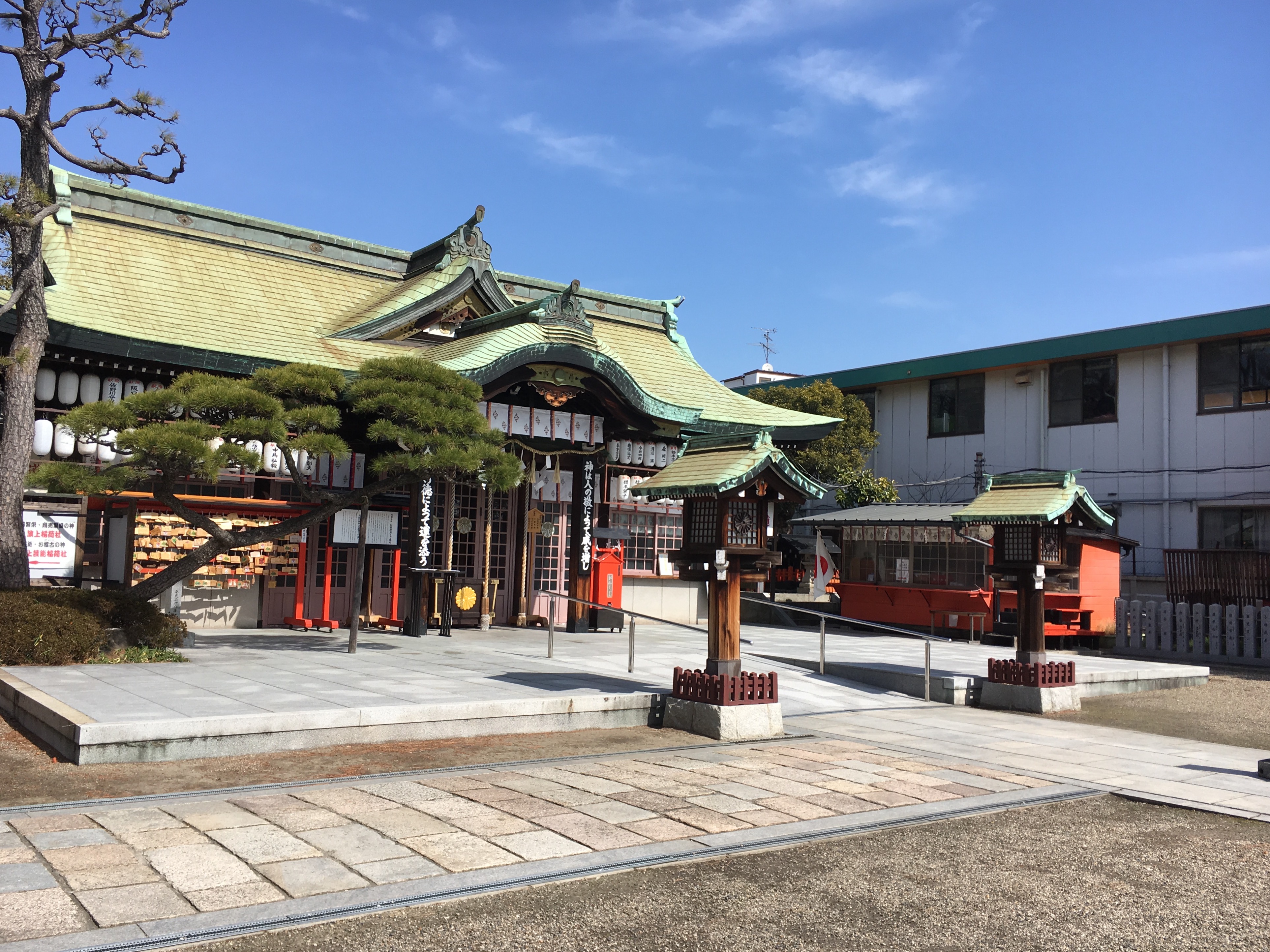 Next to the honden is Isaoshi no Miya Shrine, which enshrines Akiie's commander Nanbu Moroyuki and his loyal samurai who died alongside him during the fight against Ashikaga Takauji.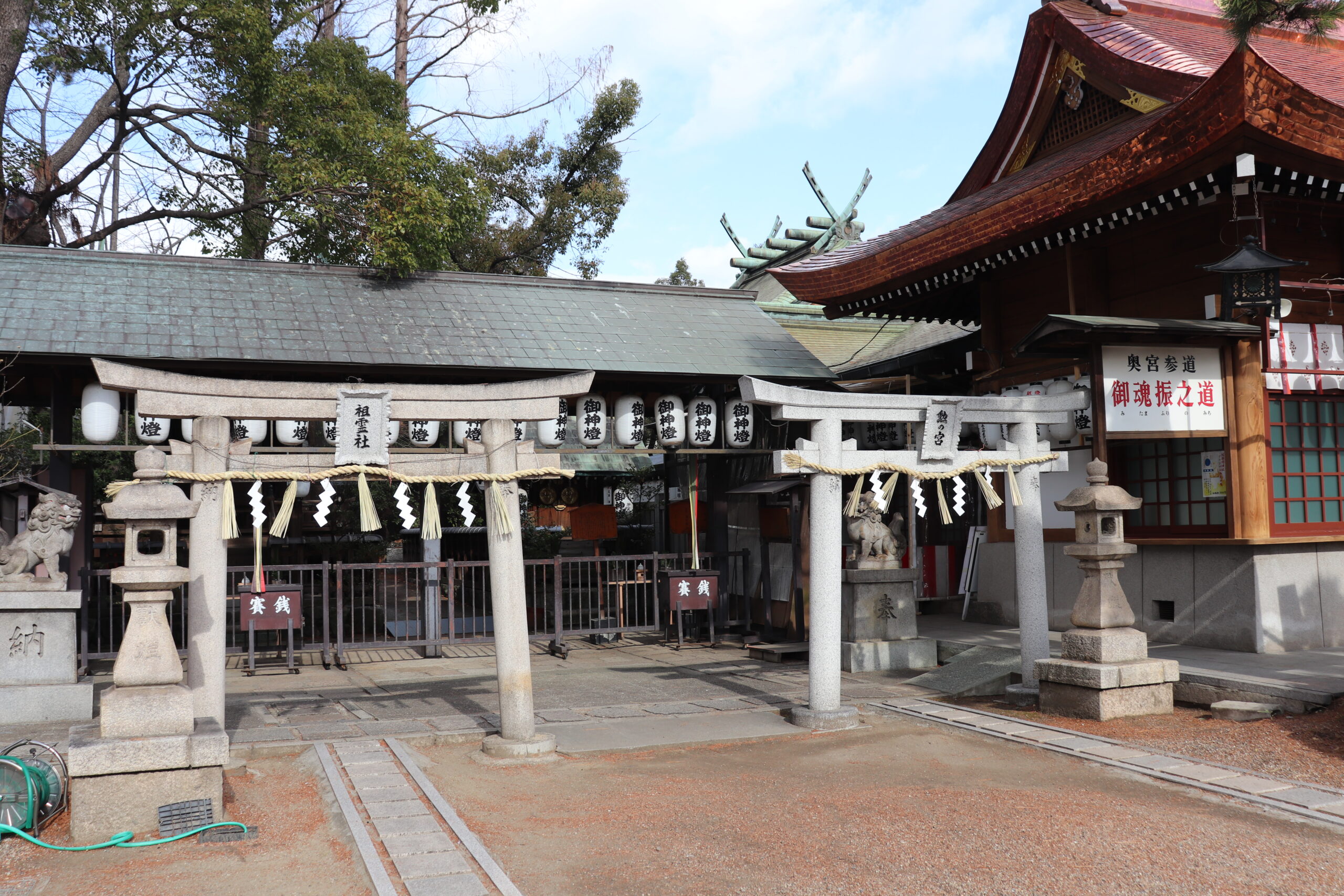 It is quite surprising there is such a big shrine considering this is one of the most expensive places to live in Osaka.
On the shrine grounds is Hataage Geino Shrine, a popular shrine among people engaged in the performing arts.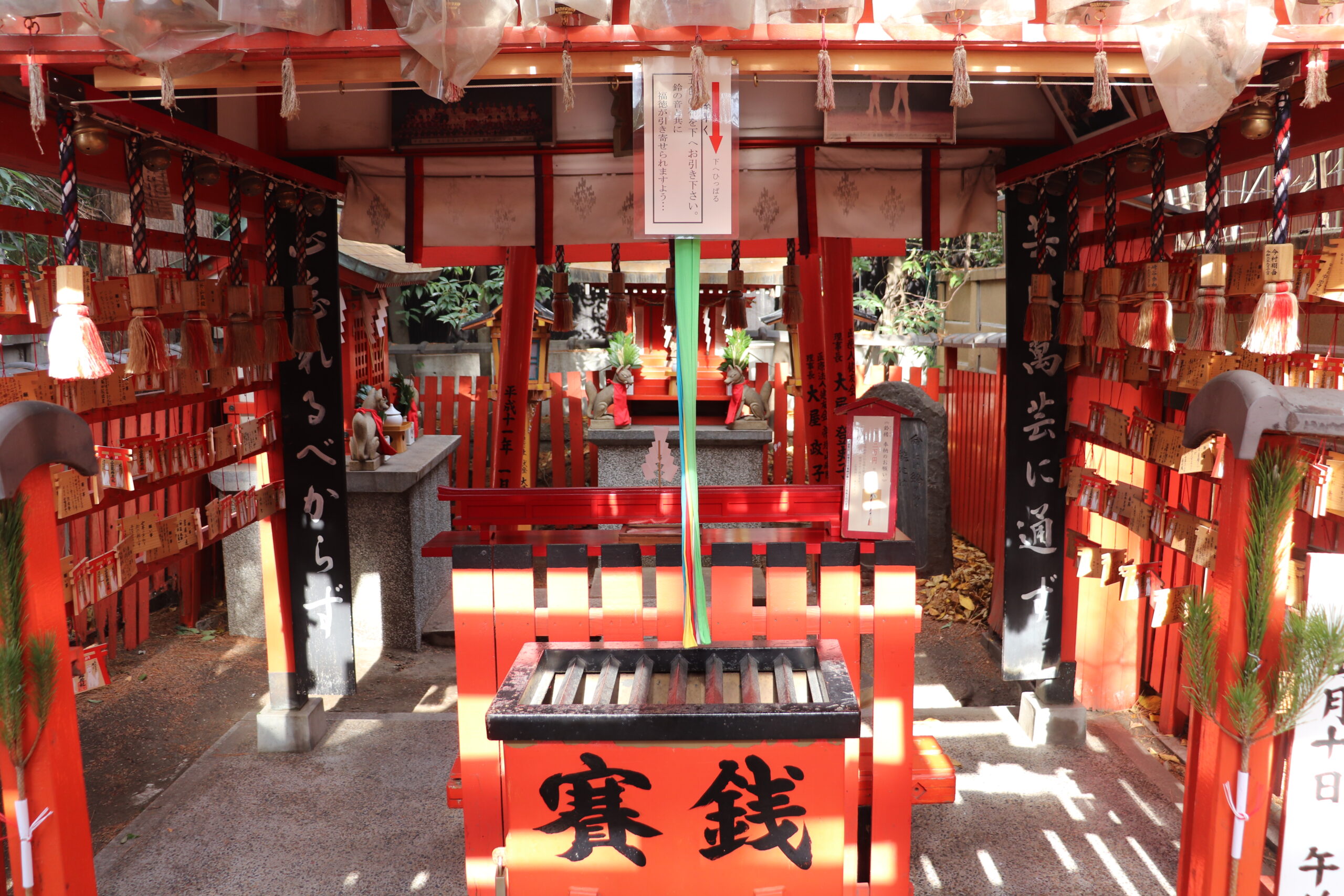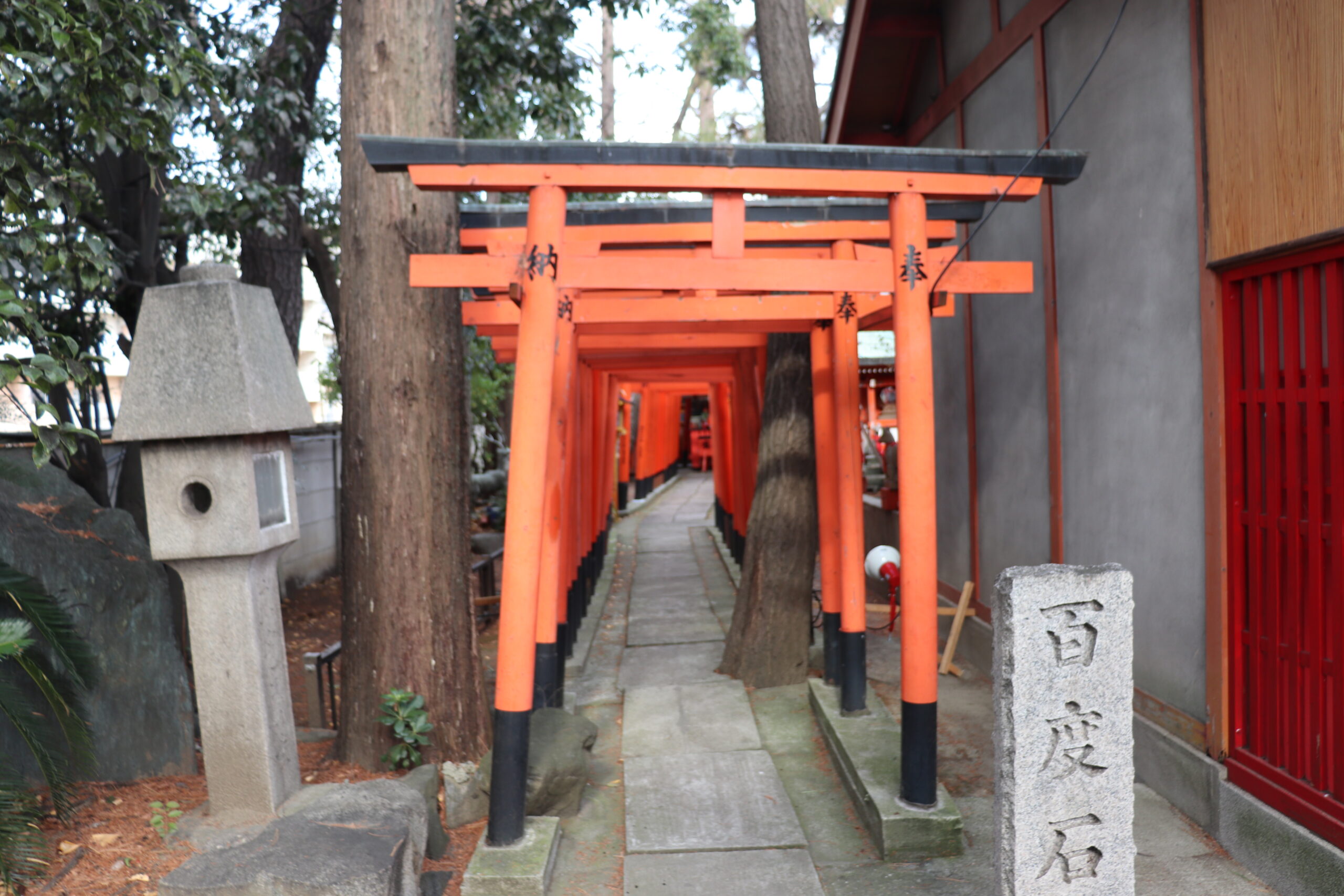 Points of Interest
Grave of Kitabatake Akiie
Though Akiie died near the Ishizu River, his grave is in Kitabatake Park near the Abeno Shrine. We aren't sure why his grave is here and not by the Ishizu River.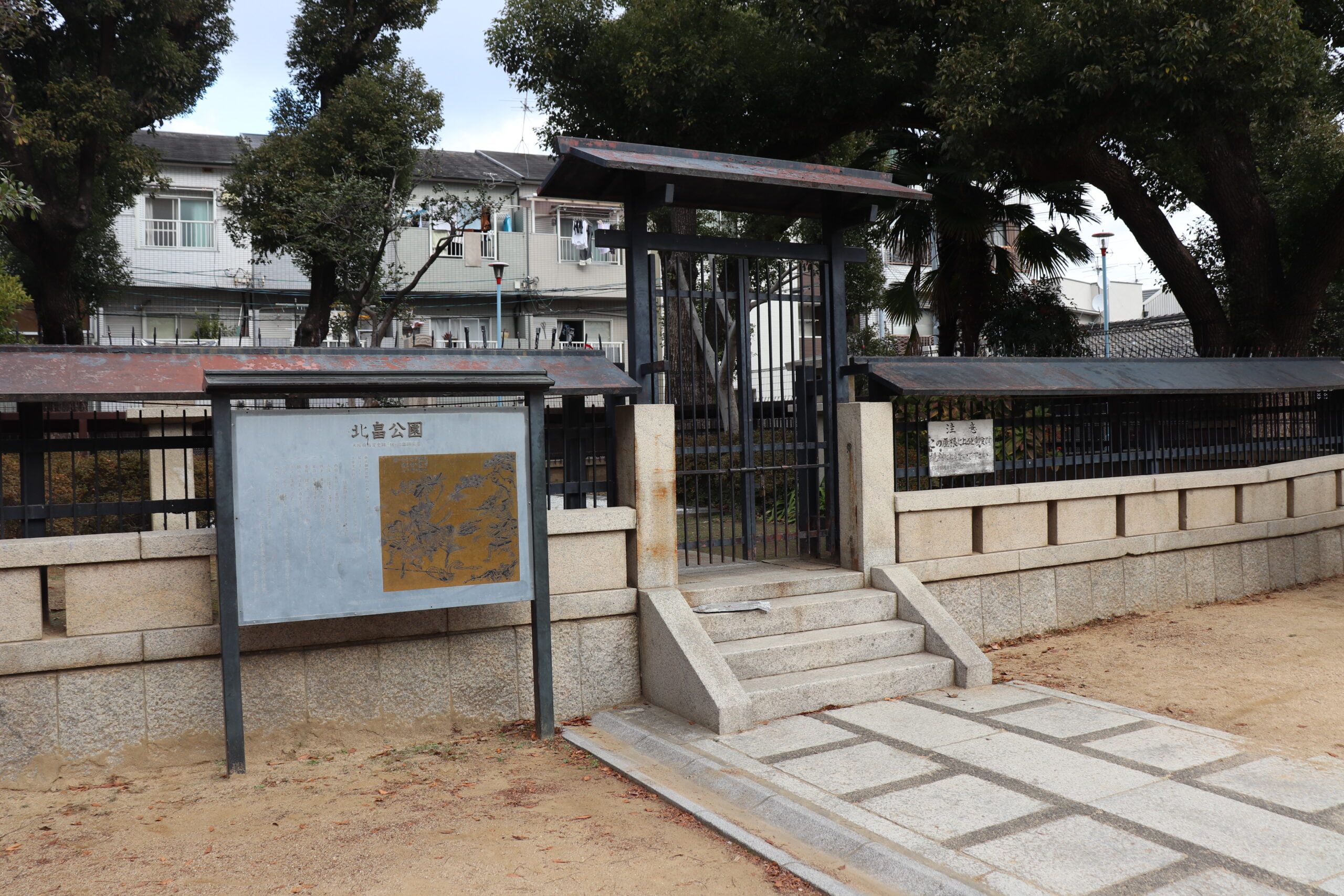 Information: Abeno Shrine
Address
Kitabatake 3-7-20, Osaka City, Osaka
Website
Getting To
2 minutes on foot from Kishinosato Tamade Station off of Nankai Koya Line
1 minute on foot from Tenjinnomori of Hankai Main Line
Hours
9:00-17:00
Admission
Free
Note