Kinryu Ramen: Dotonbori's Most Popular Ramen
Dotonbori is easily the most tourist-visited area in Osaka. Not only is there tons of nearby shopping in Dotonbori, but many restaurants as well. One of the most eye-catching restaurants here is without a doubt Kinryu Ramen. With its huge foam dragon leaping out with his bowl of ramen, this ramen restaurant has long been serving the very heart of Dotonbori.
About Kinryu Ramen
Kinryu Ramen opened in 1982 and while it had a loyal following even then, in those days ramen was not very popular in Osaka. As the years gone by however, more and more people in Osaka have started eating ramen.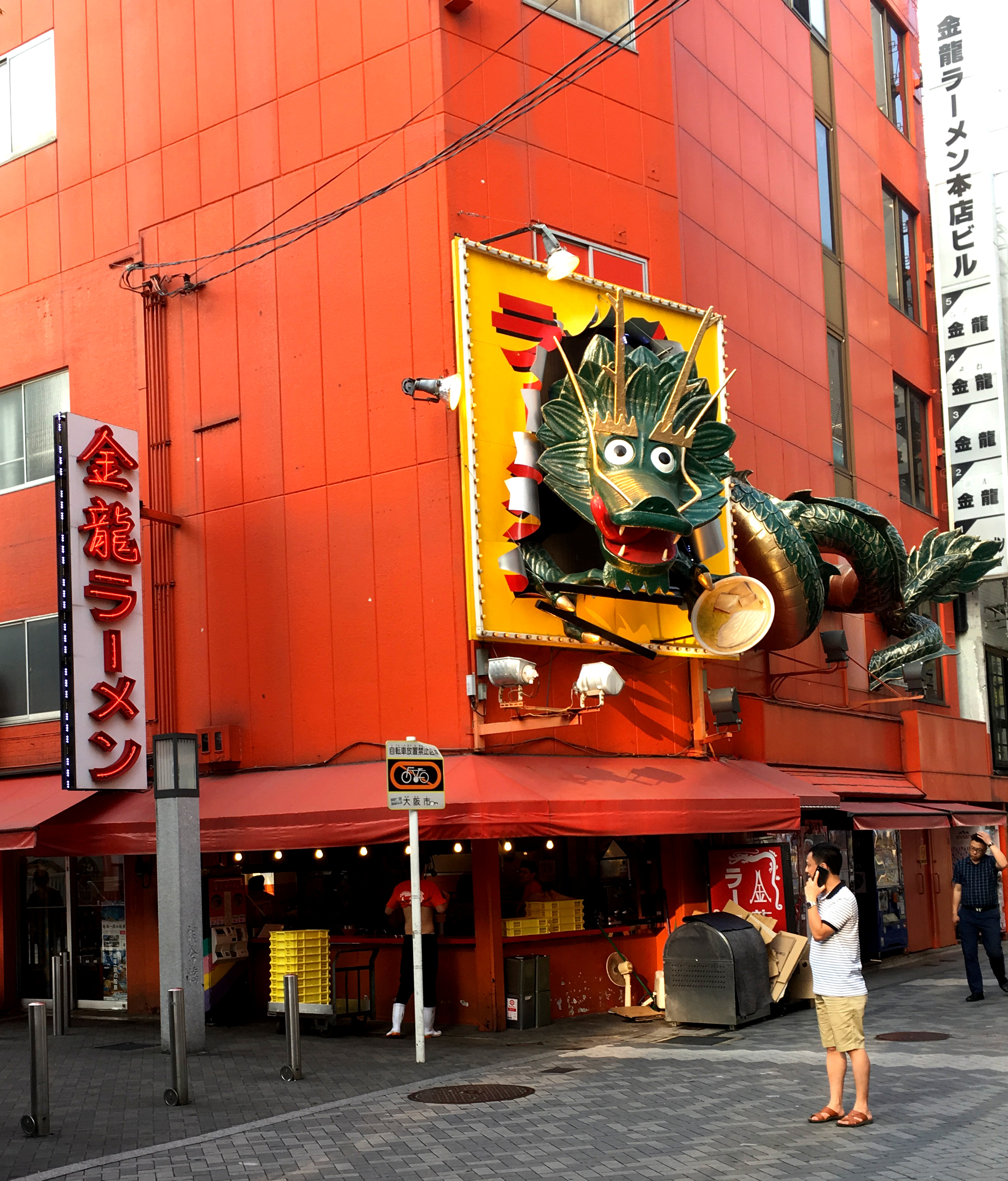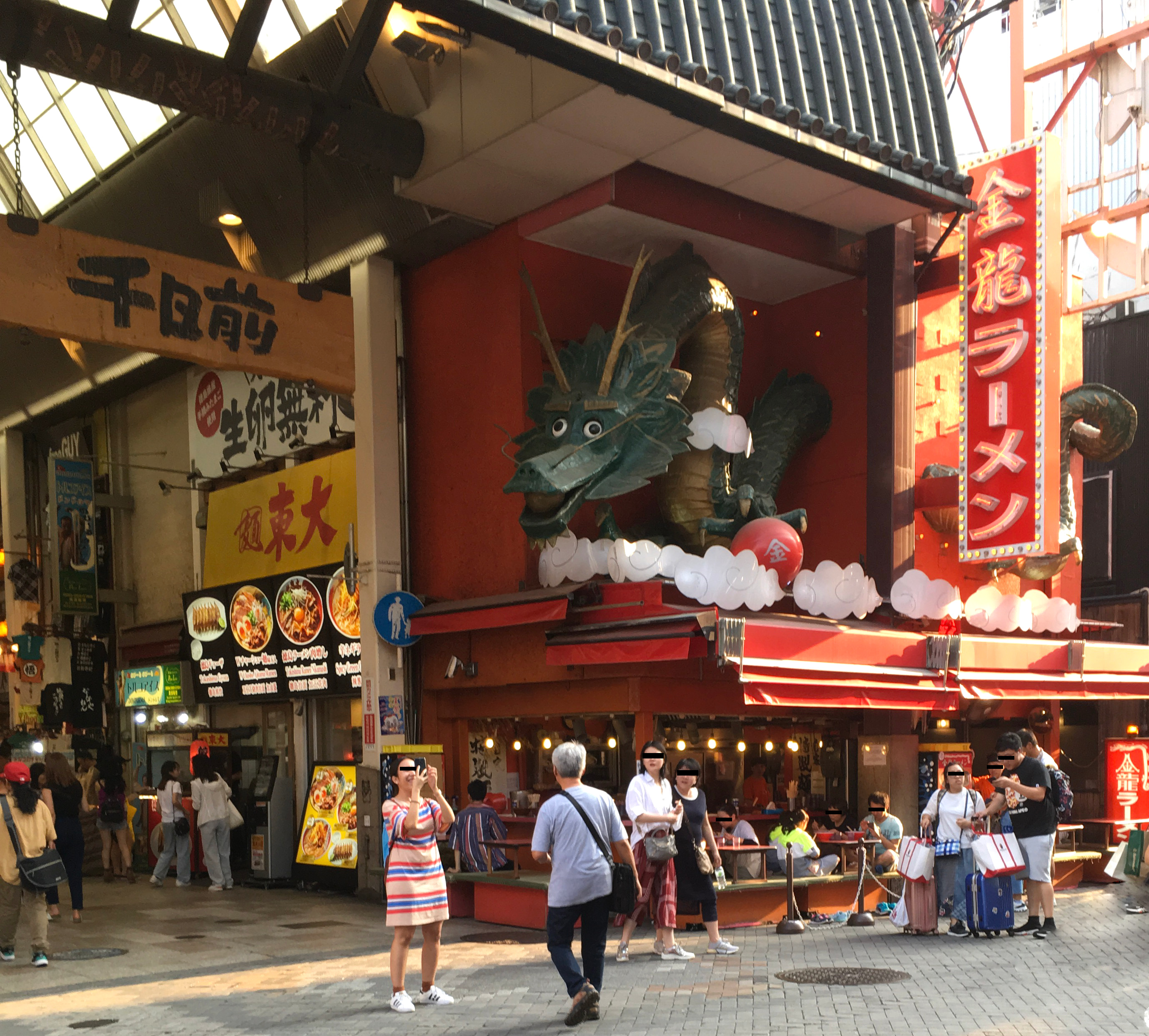 There are five Kinryu Ramen restaurants, all of which are near Dotonbori and the dragon at each one is in a different pose.
Dining at Kinryu Ramen
Kinryu Ramen is basically a self-service restaurant. To order, select the ramen you'd like to have from the vending machine, pay, and then receive your ticket. After presenting the ticket to the counter, you will receive an order number, which someone will call when the order is ready. The restaurant offers open seating, so just sit wherever you like while you wait for your meal.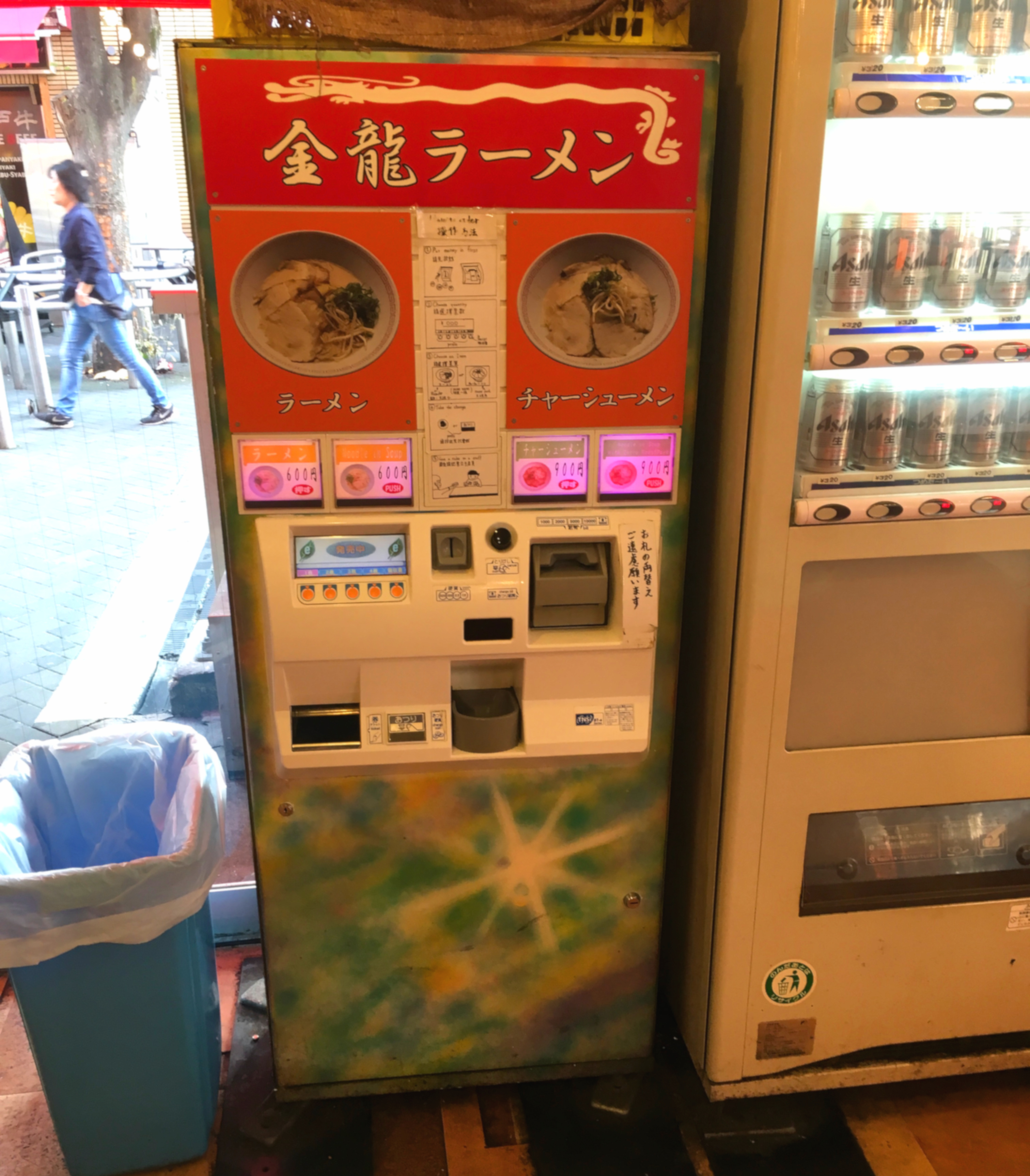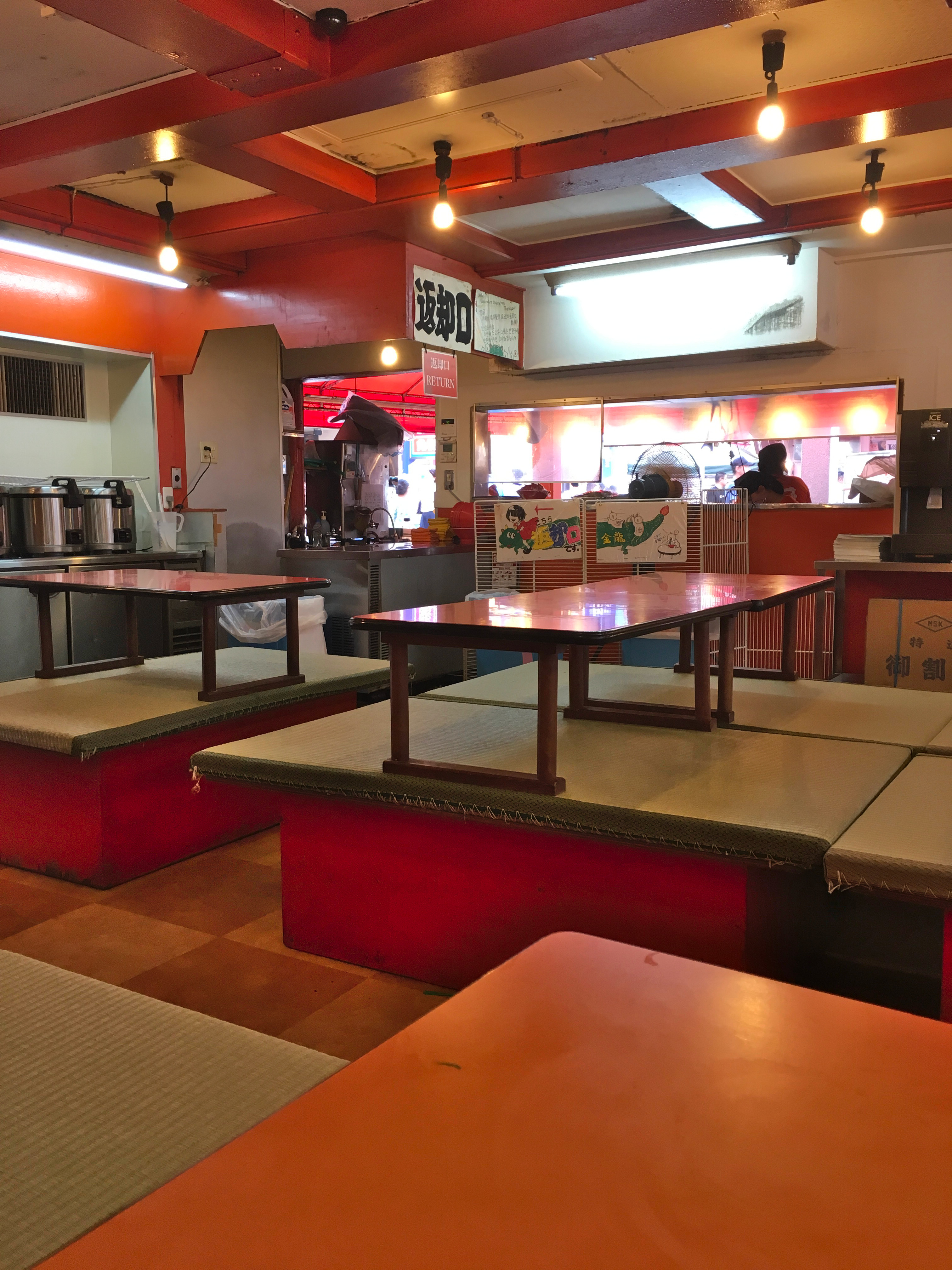 The menu at Kinryu Ramen consists of only two items: ramen (around 600 yen) and chasumen (around 900 yen) and they have no side items like fried rice or gyoza.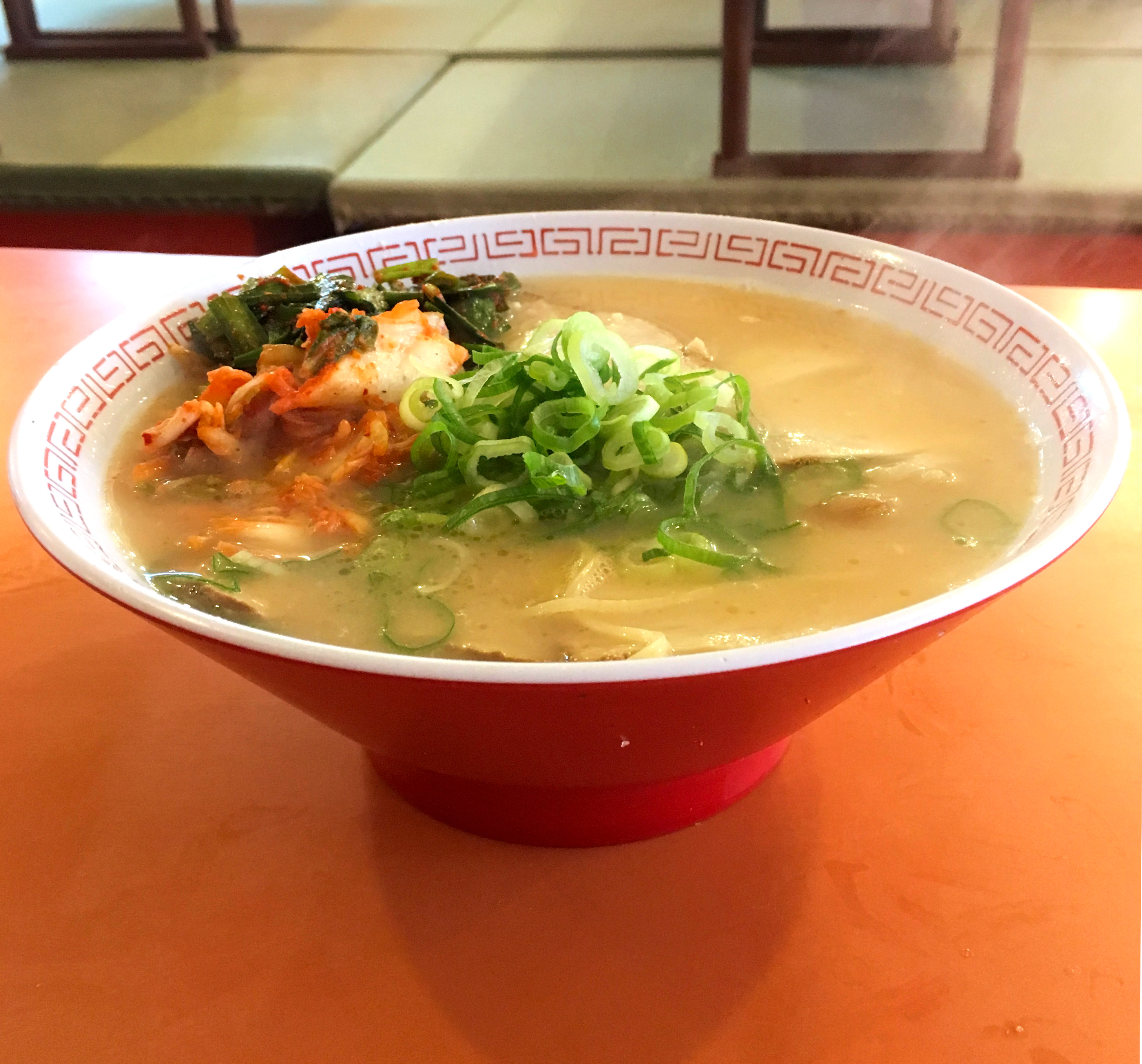 The style of ramen at Kinryu's is a pork broth, tonkotsu, ramen that is very different from lots of other ramen places out there today. While most restaurants that specialize in tonkotsu ramen these days have a quite rich, more Kyushu-style broth, Kinryu's is pretty mild in flavor. This is probably because when Kinryu first opened in the early 80s, Osakans were not used to such a heavy flavor.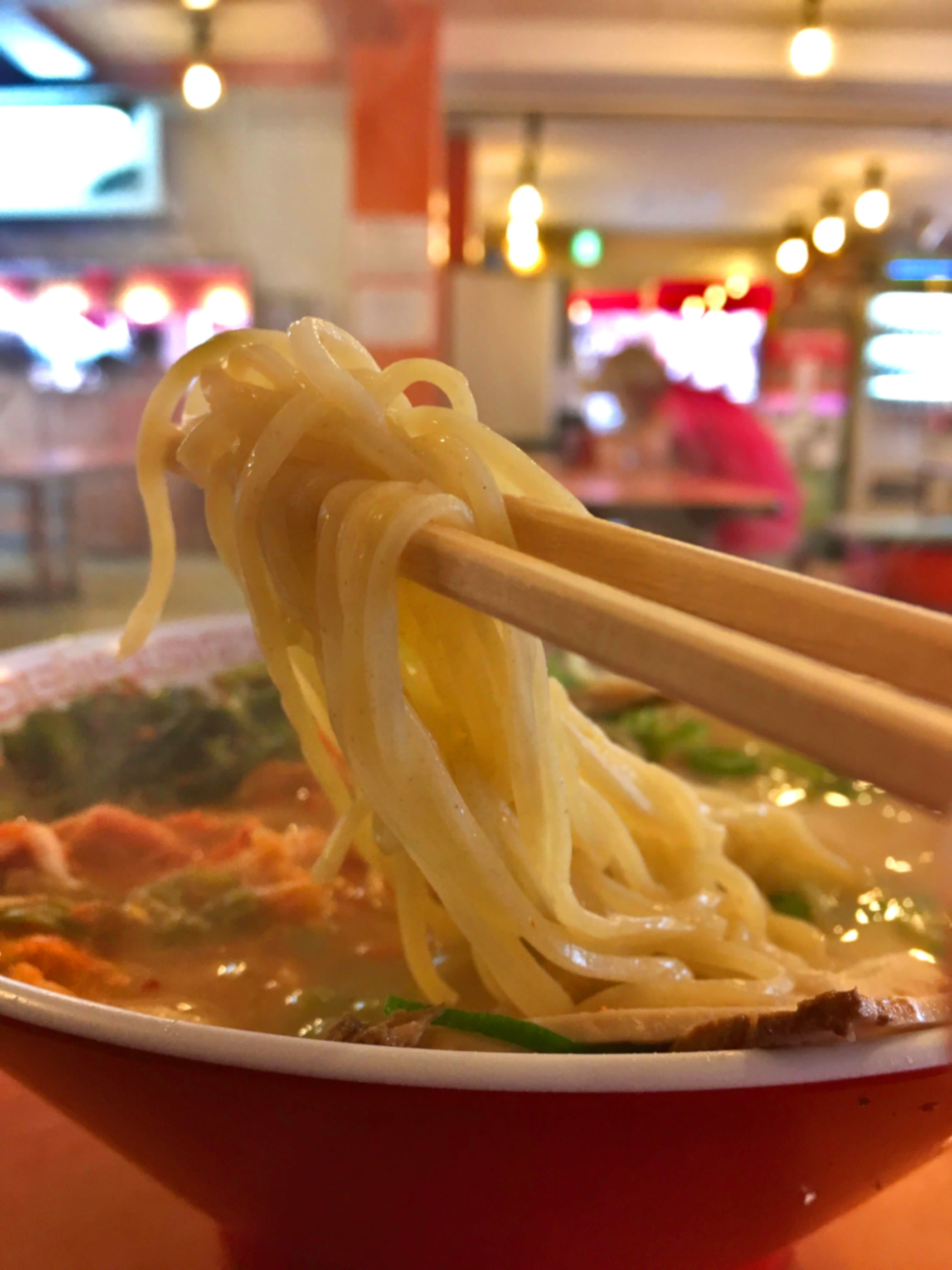 I know some people may complain this ramen does not taste like what tonkotsu ramen should taste like, but this mild flavor is very enjoyable after a night of drinking or even in the morning.
Additional Information