Sakai's Harvest Hill: The Farm Without The Fuss
The attractions of Osaka City are modern and exciting to say the least, but while there is an abundance of things to do in the city, you can find just as much within an hour from the heart of Osaka. Harvest Hill in Sakai City is an agricultural park that allows visitors a lot of outdoor activities and breathtaking seasonal flower gardens.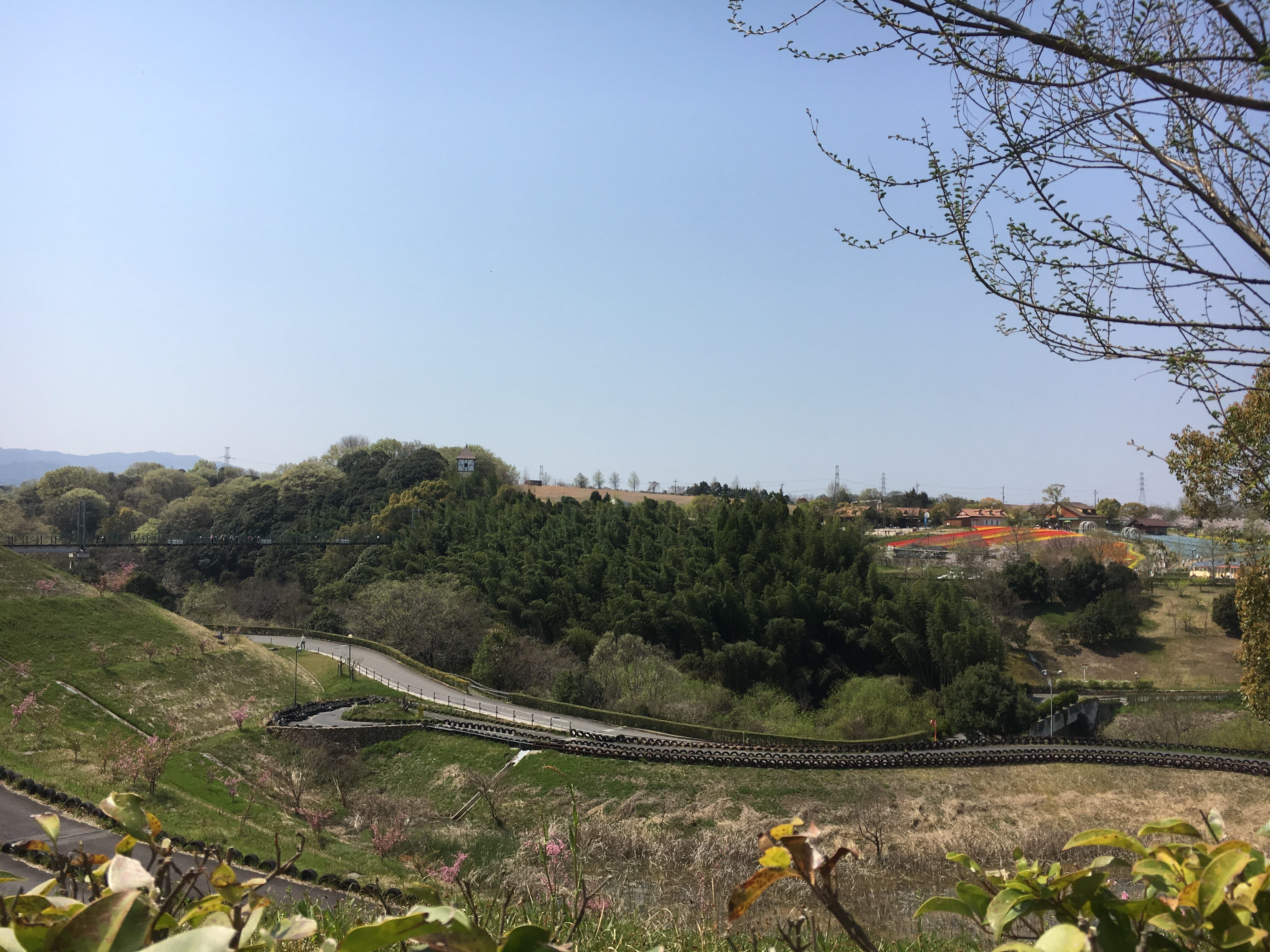 About Harvest Hill
Located in the Senboku Hills south of Sakai City, Harvest Hill is a popular family attraction for the people of Osaka. April is a particularly nice time to visit the park when their large tulip field is in full bloom. The usual admission fee 900 yen for adults and 500 yen for children. When we visited Harvest Hill on April 14th the park was celebrating its annual anniversary, so the admission fee was waved.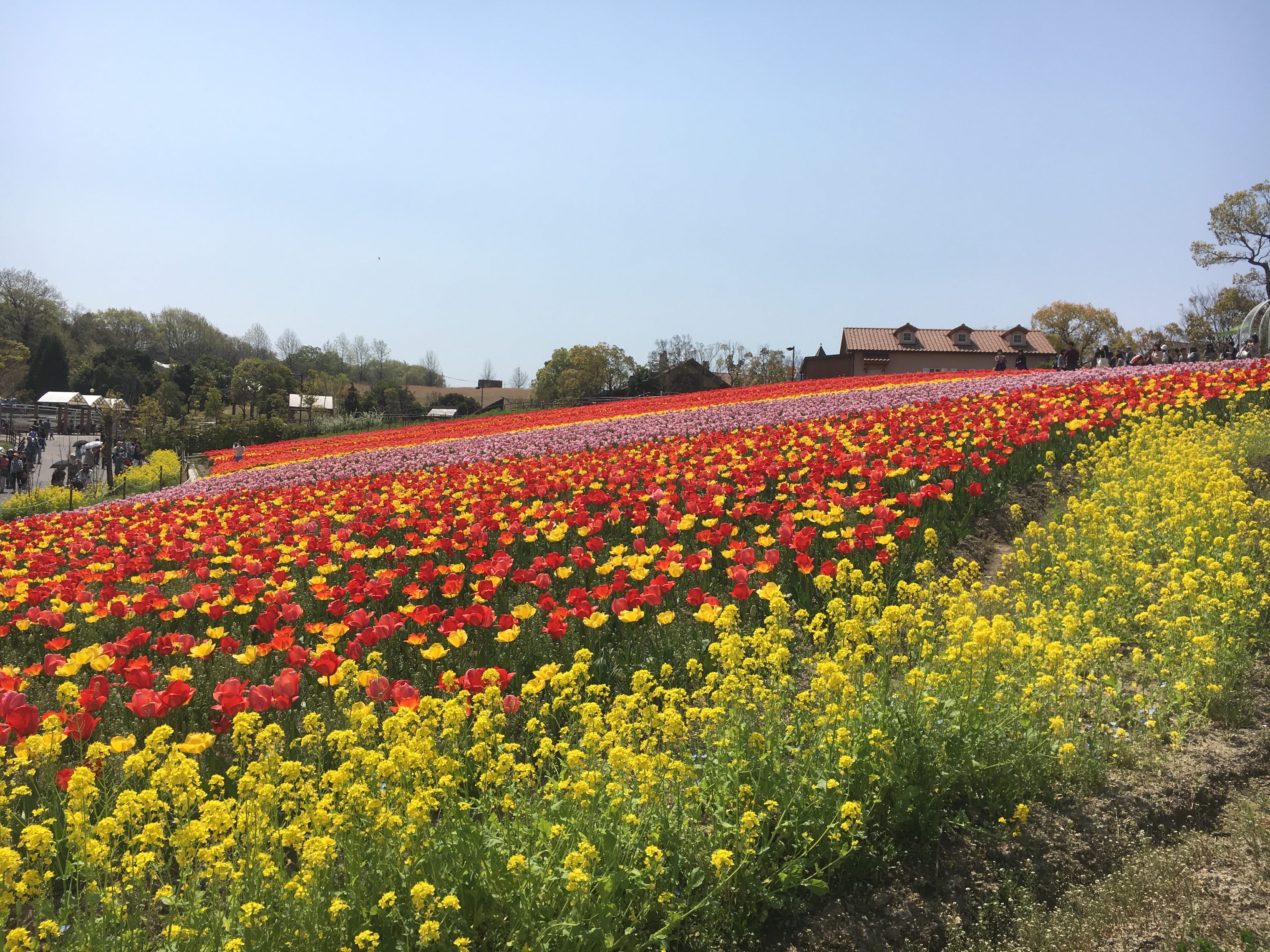 There are many other flowers are in bloom in April, too.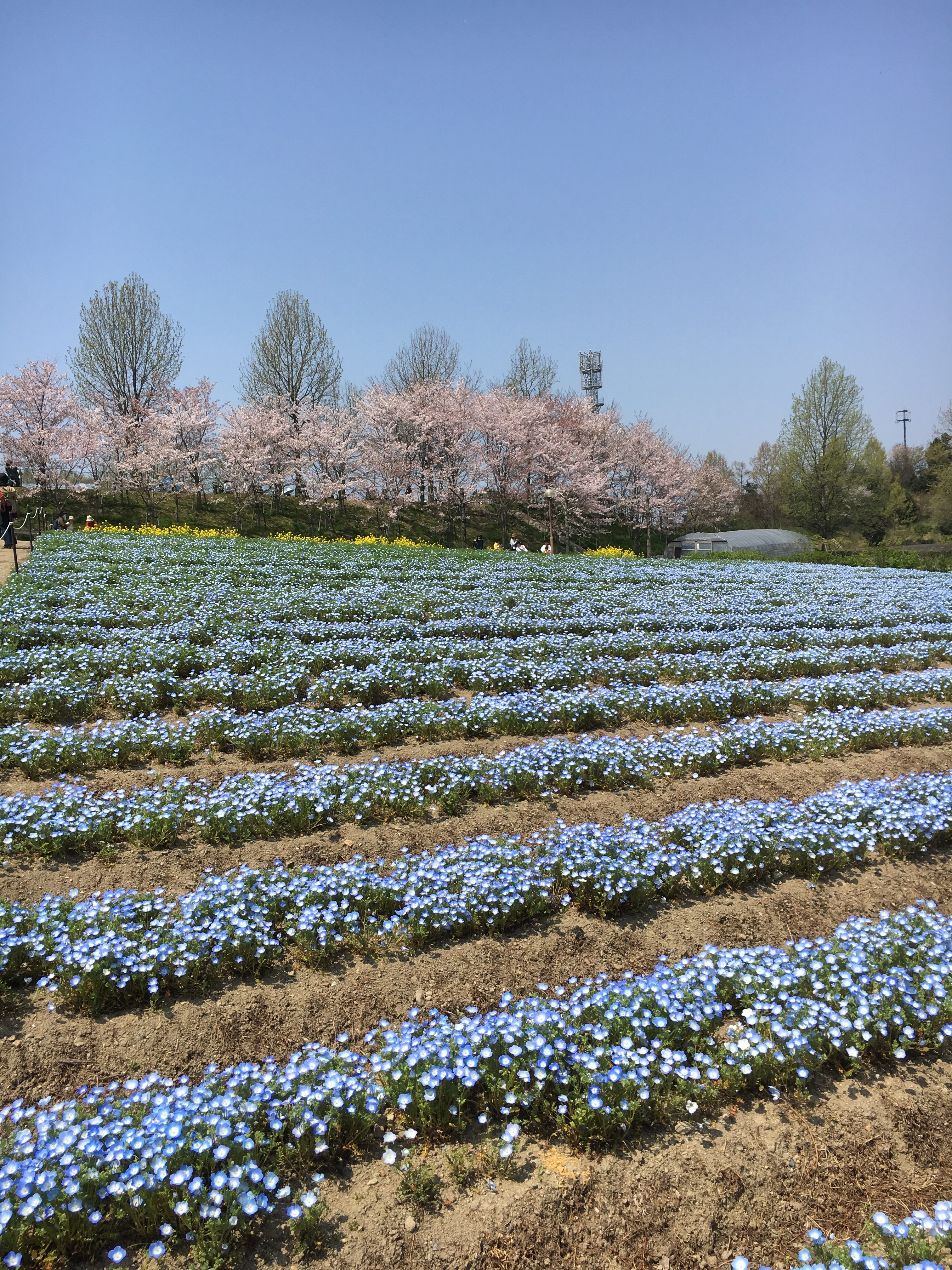 When I saw the advertisement for Harvest Hill, I thought it was just going to be flowers and little more, but I must confess I was completely wrong. Harvest Hill has a lot to do!
Getting to Harvest Hill
To get to Harvest Hill from Osaka City, take the Senboku Kosoku Line* from Namba Station, get off at Izumigaoka Station. Once you exit the station, transfer to a Nankai Bus bound for Harvest Hill (Terminal 6). It will take you about 15-20 minutes to get from Namba to Izumigaoka, and then an additional 20 minutes to get to Harvest Hill.
[mappress mapid="23″ width ="95%"]
*The Senboku Kosoku Line departs from the Nankai Koya Line platform. 
Harvest Hill Agricultural Park
Farm Animals and Petting Zoo 
They have a petting zoo.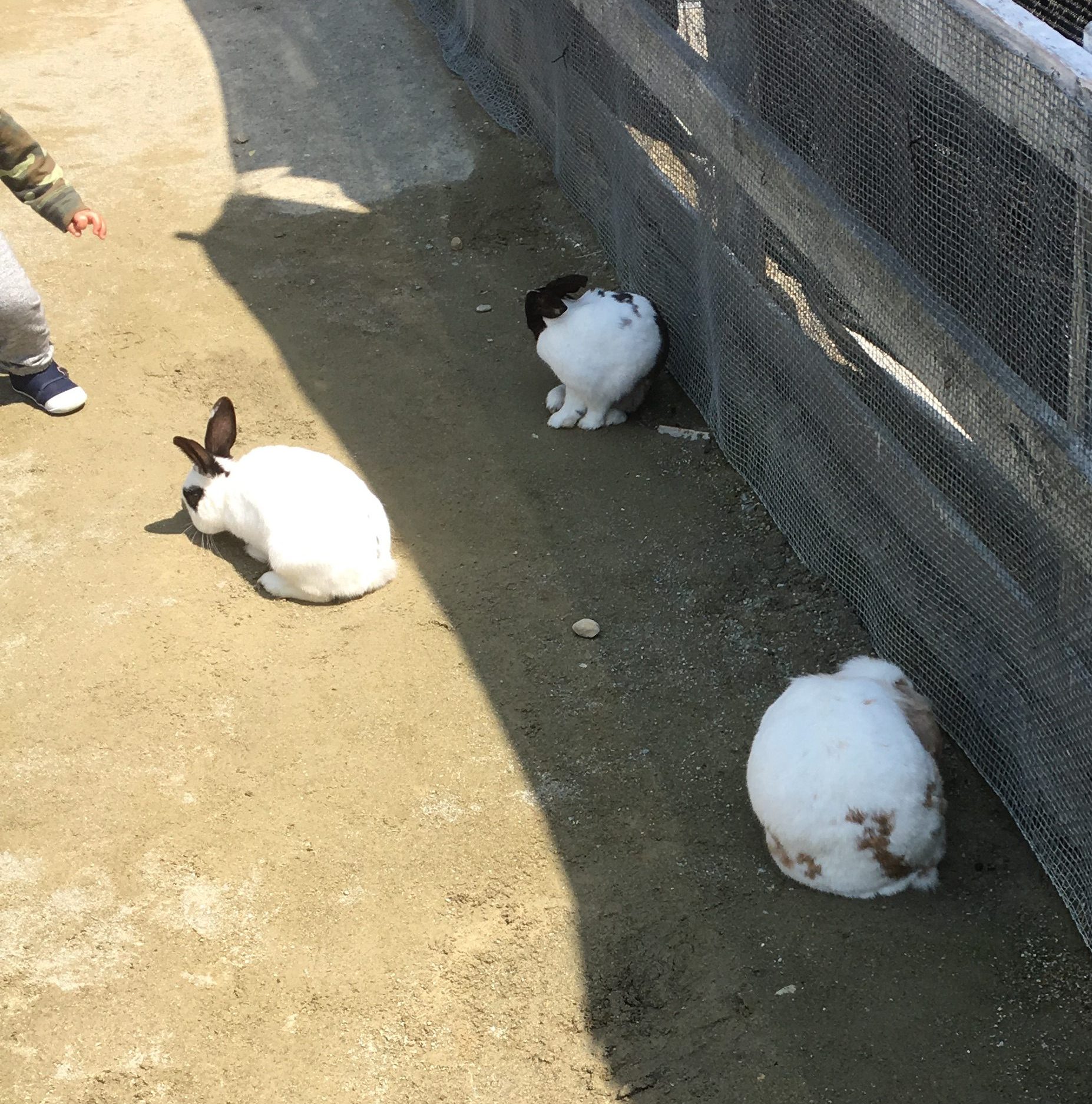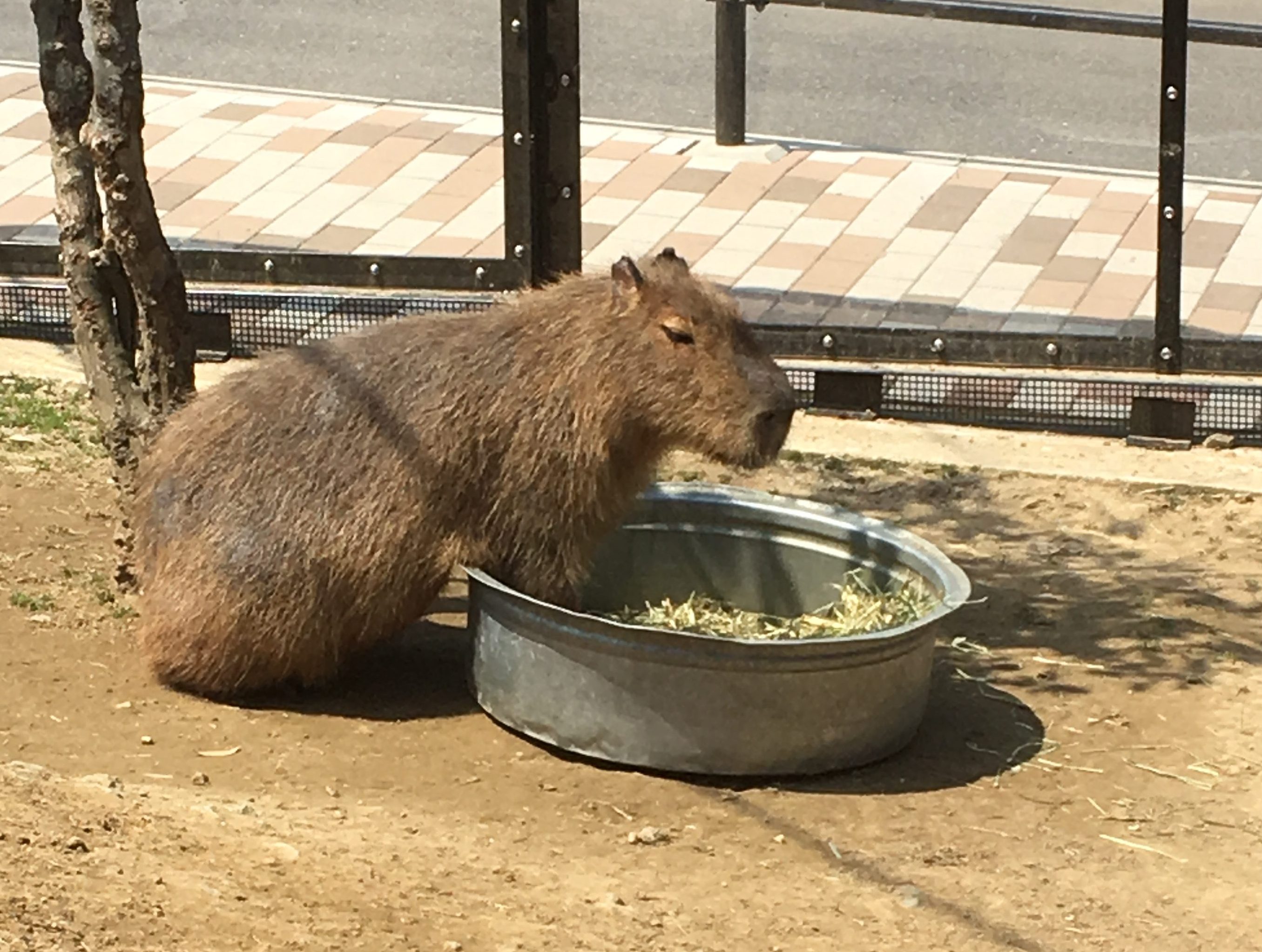 And a variety of livestock that you can feed and pet, including pony and horse rides.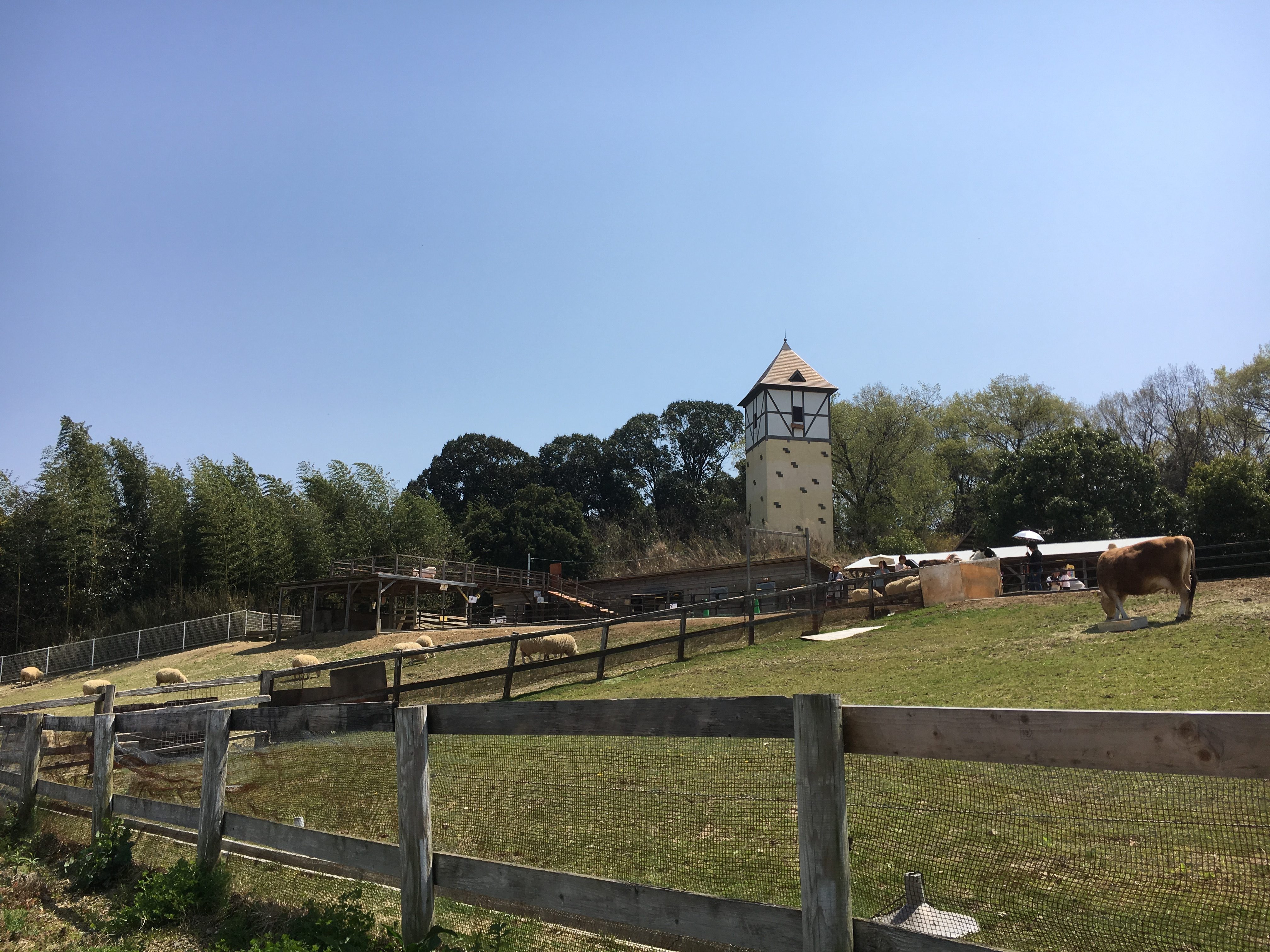 Ever milked a cow? You can at Harvest Hill! The cows have a couple milking time throughout the day, and you can sign up and give it a try.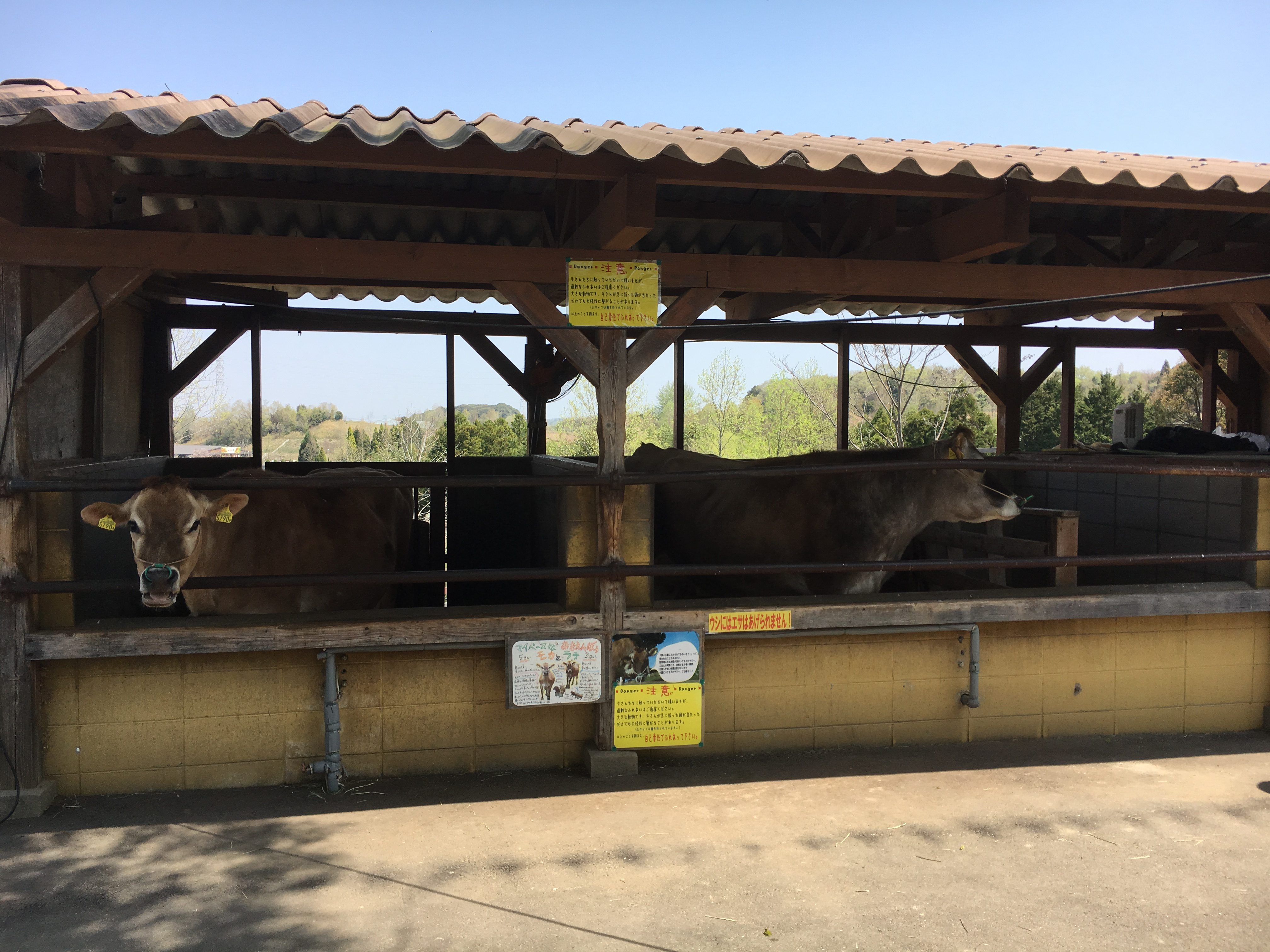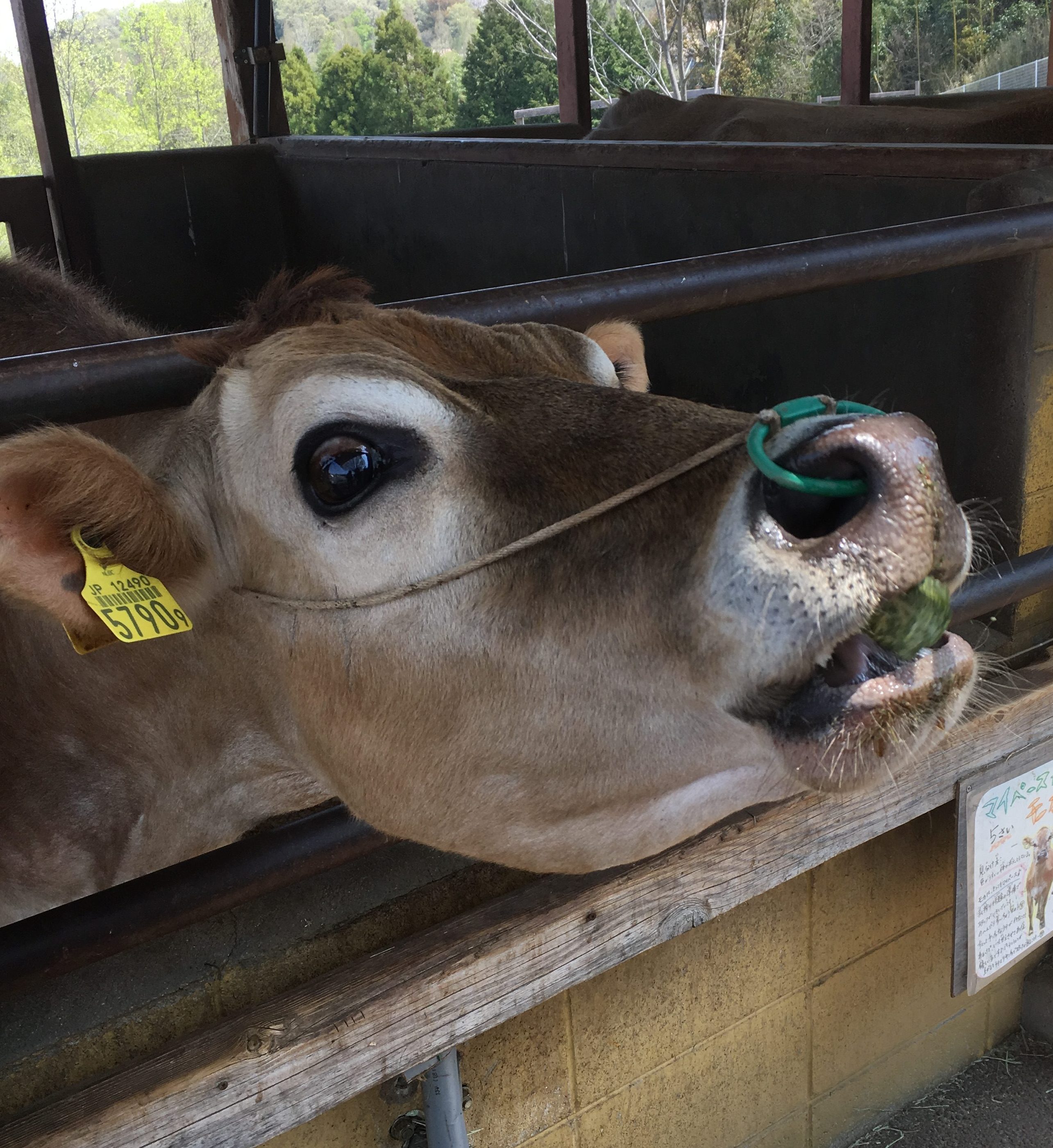 They even have a couple llama and some goats who are very hungry critters.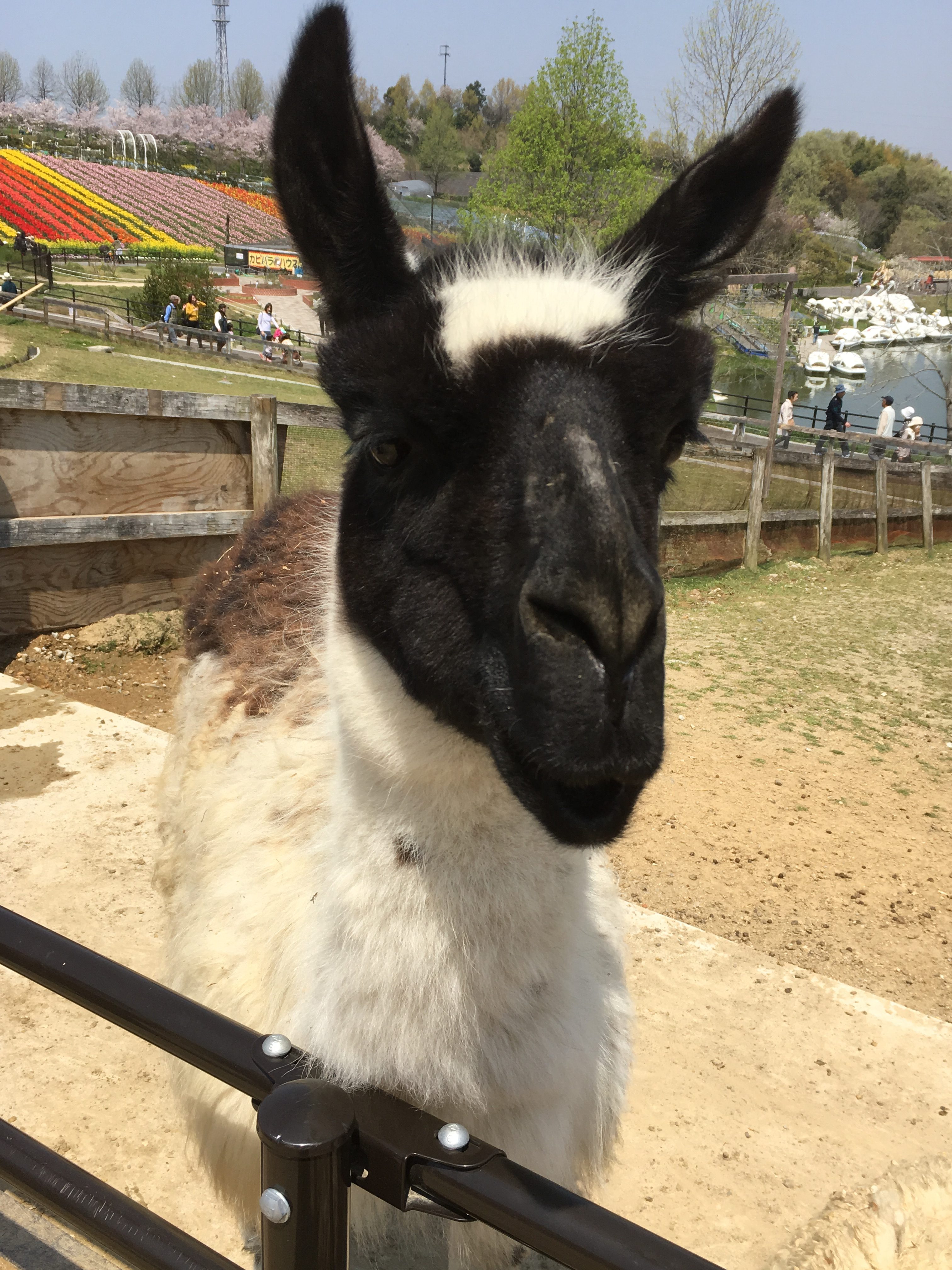 Outdoor rides and Activities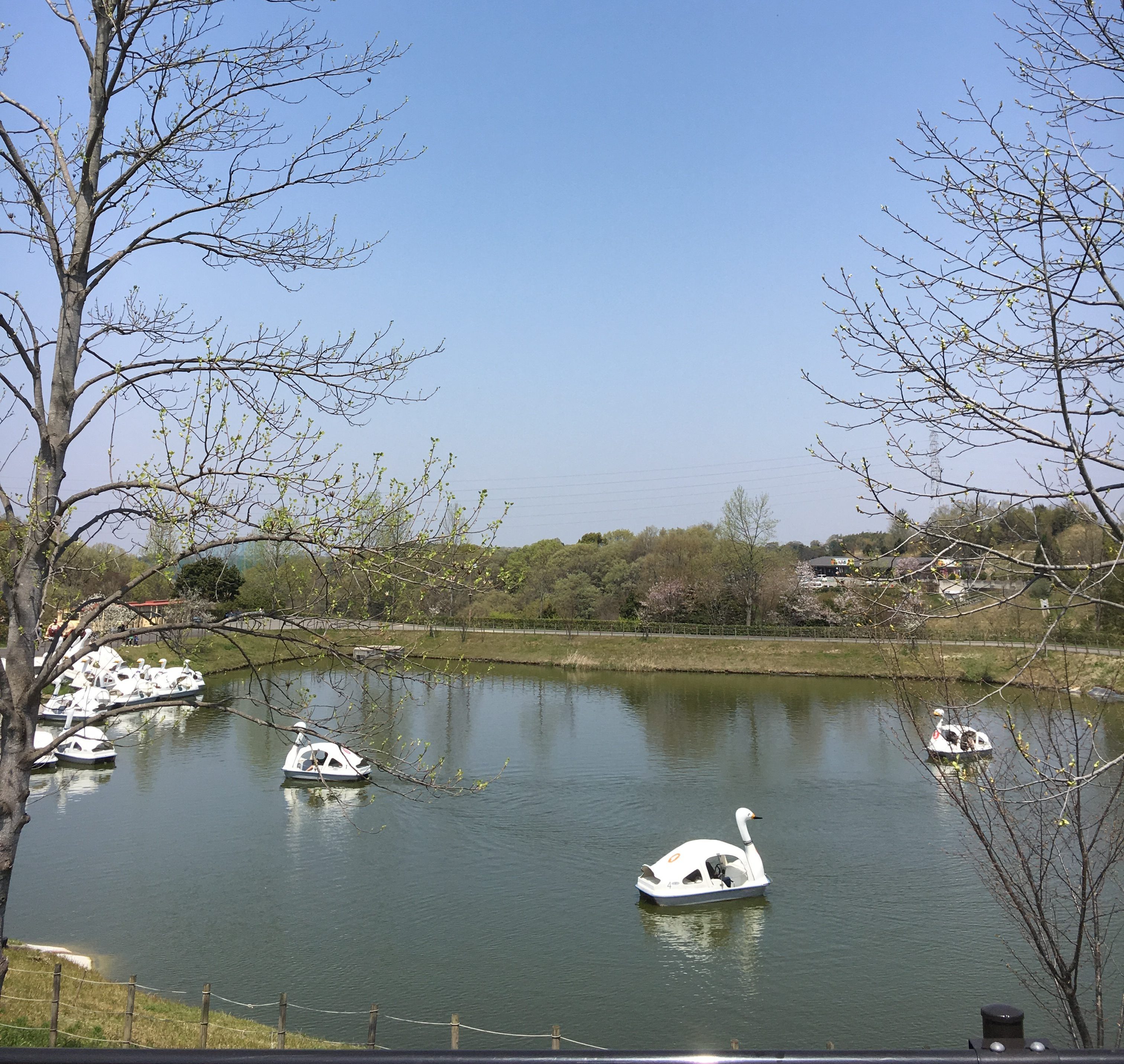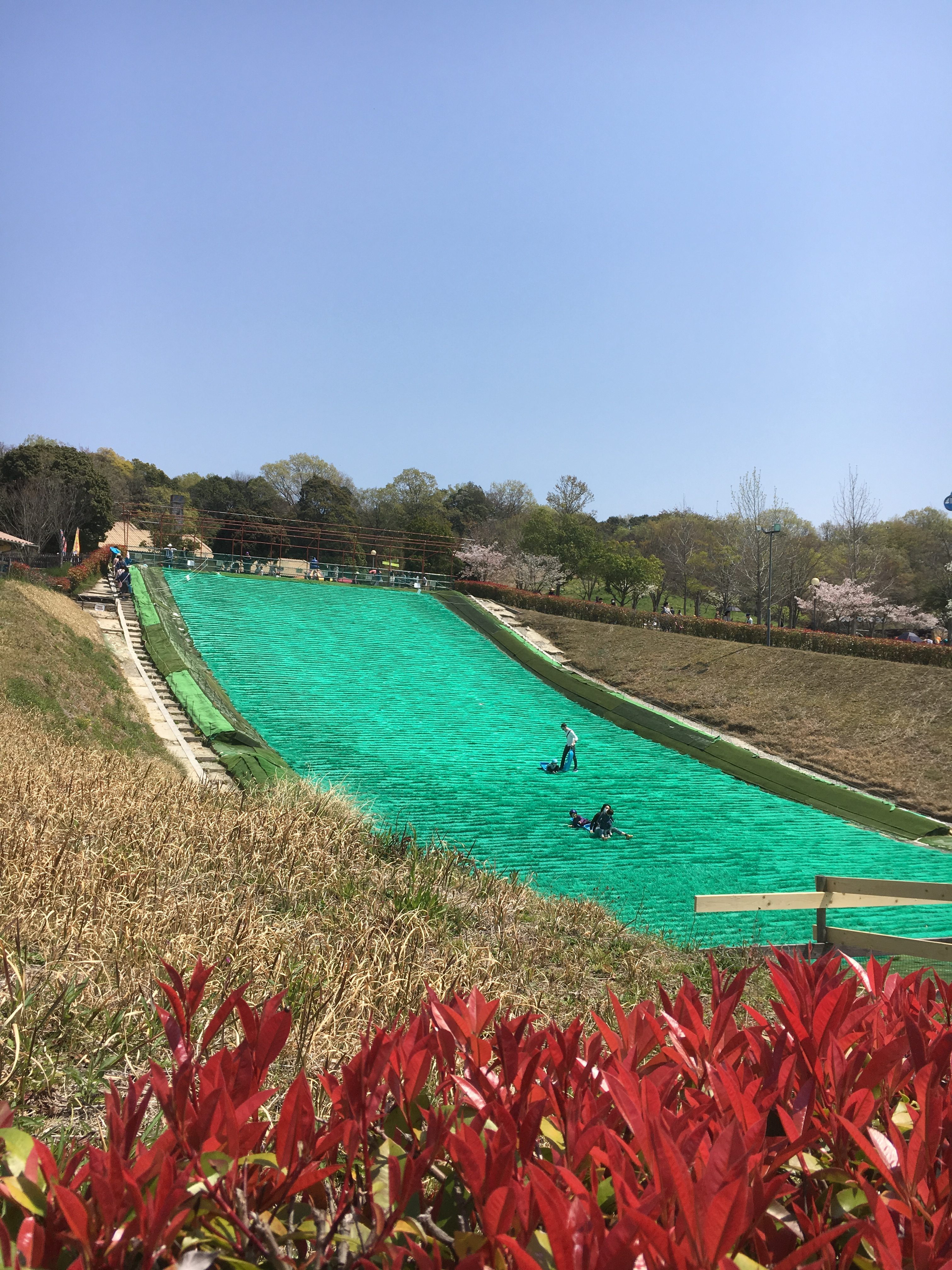 As mentioned, there are tons of activities at Harvest Hill. For example, the go-karts and their A grass slide (one of the largest in Kansai it would appear) are some of their most popular fixed attractions.

There are also a lot of other seasonal activities such as, vegetable harvesting, strawberry picking, craft making, and even sheep dog demonstrations.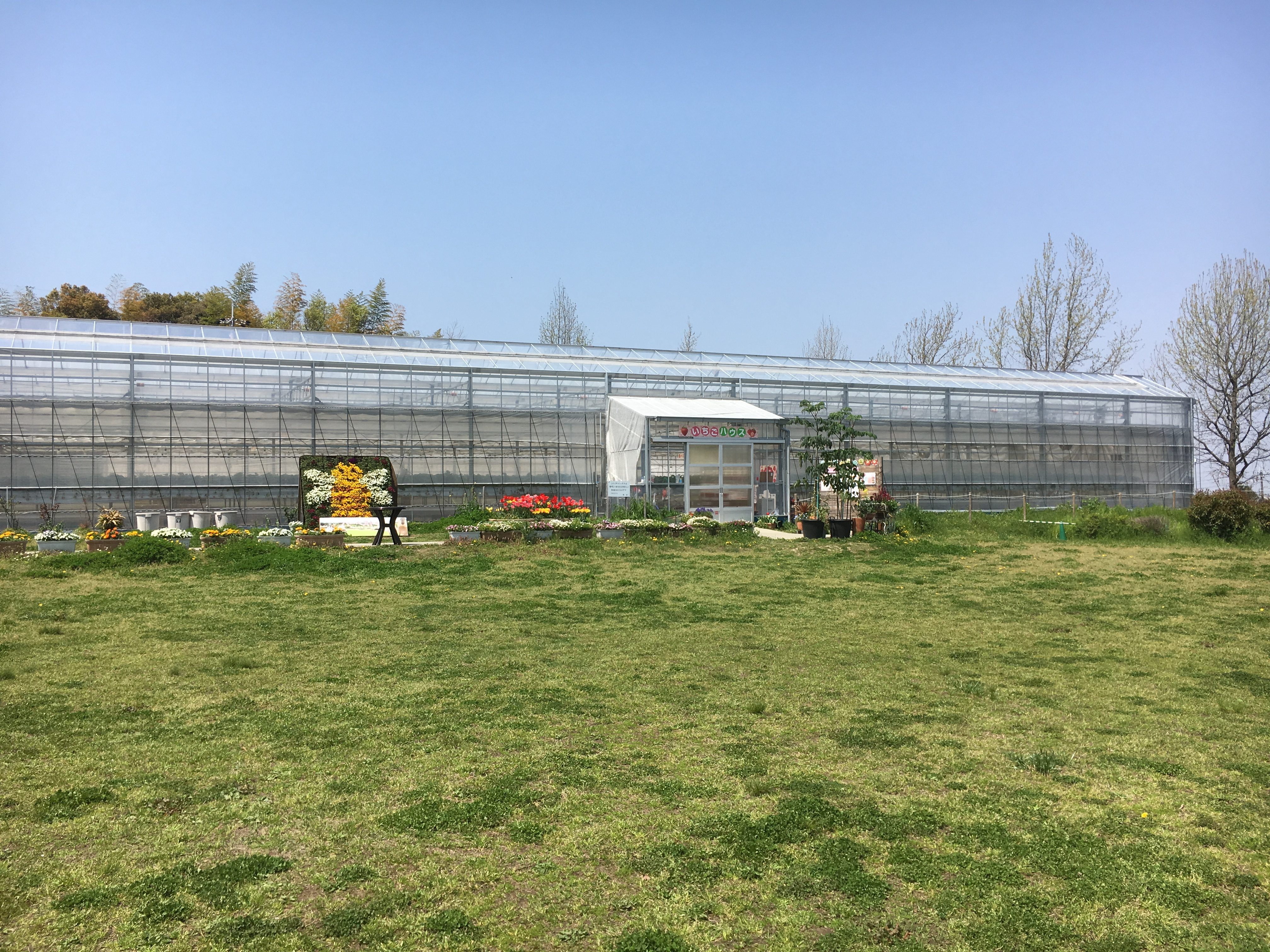 Please check their website (Japanese only) to see what they have going on and if you need to make reservations for any of their events.
I'd like to point out that many of the events and attractions do rotate throughout the year. The good thing about that is there is always something new. On the other hand, if you specifically want to do something, it is really important to check ahead of time. It is also worth noting that especially popular events, like the strawberry picking, quickly fill up!
Food
In addition to the many restaurants in the park, you can also purchase local produce and freshly made breads. You can even buy milk and freshly made cheese from the cows at Harvest Hill. There are also rotating cooking workshops that teach you how to make a variety of treats like breads and sausages.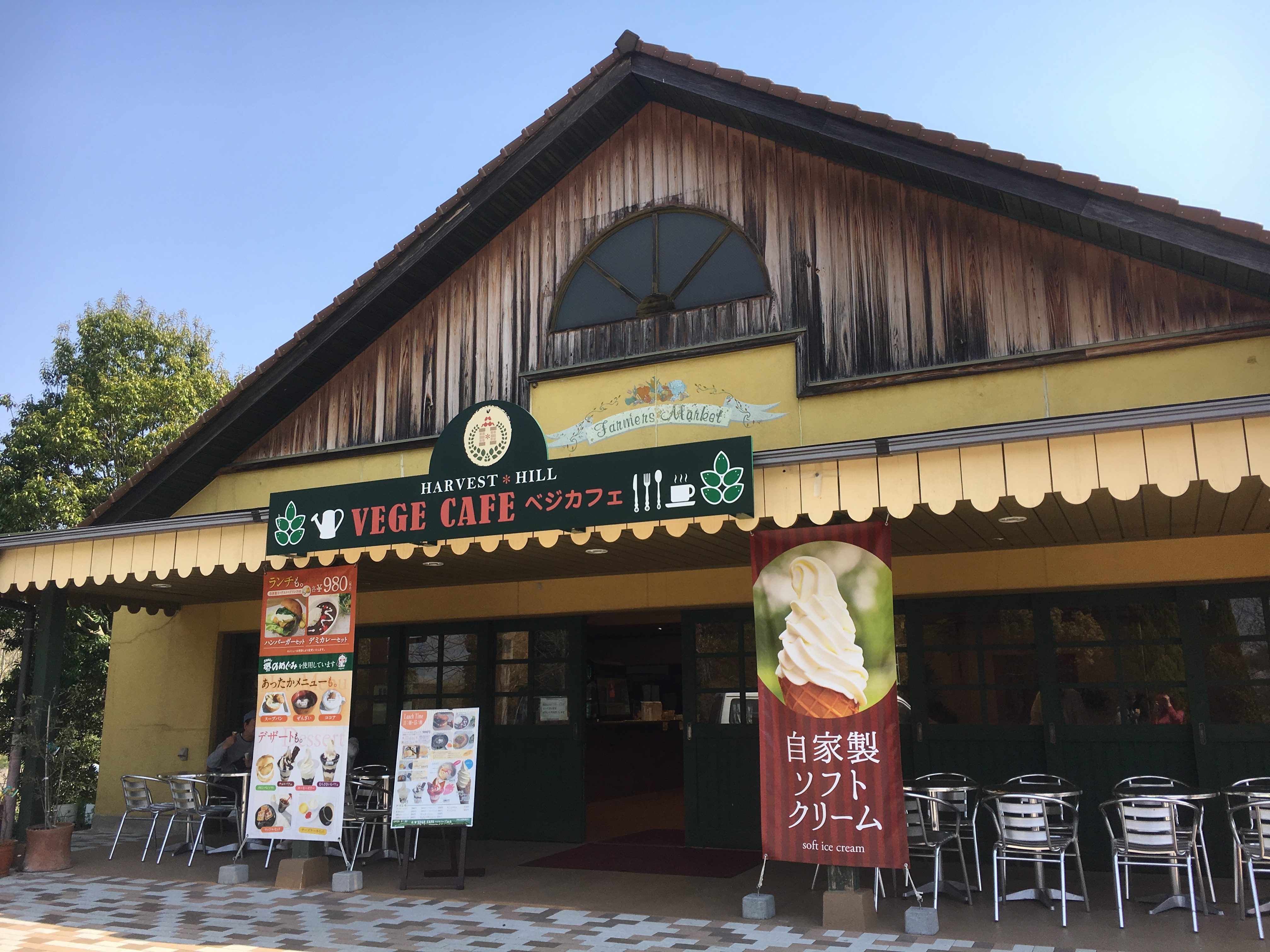 Harvest Hill
Address

2405-1 Hachigamineji,  Minami Ward, Sakai, Osaka Prefecture,〒590-0125 

Website
https://farm.or.jp/
Hours of Operation
Mar- Oct:
Weekdays: 9:30-17:30
Weekends: 9:30-18:00Jul-Aug: 9:30-18:00
Nov: 9:30-17:30
Dec-Feb: 10:00-17:00
Admission 
Adults: 900 yen
Children: 500 yen
I think this is a great day trip when you want to enjoy the outdoors with friends or family, especially young children. Without a doubt, Harvest Hill is a great outing and a pleasant momentary escape from hectic city life.  
Coming next time,
Sakai City's national treasure: Sakurai Shrine
The adventure continues…