Chikuma Soba: 300 Year Old Soba Restaurant in Sakai
There is an abundance of history and culture in the port city of Sakai. Of course, this means there are so many old stores and restaurants with hundreds of years of history. One of such example is Chikuma Soba. The restaurant opened in 1695 meaning they have been in business for more than 300 years!
Chikuma Soba
Even though this restaurant is on Daido-suji Street, one of the main streets in Sakai, it is easy to overlook because the building hardly looks like a restaurant! The unusual shape of the building is because the restaurant is also a soba factory! Talk about freshly made.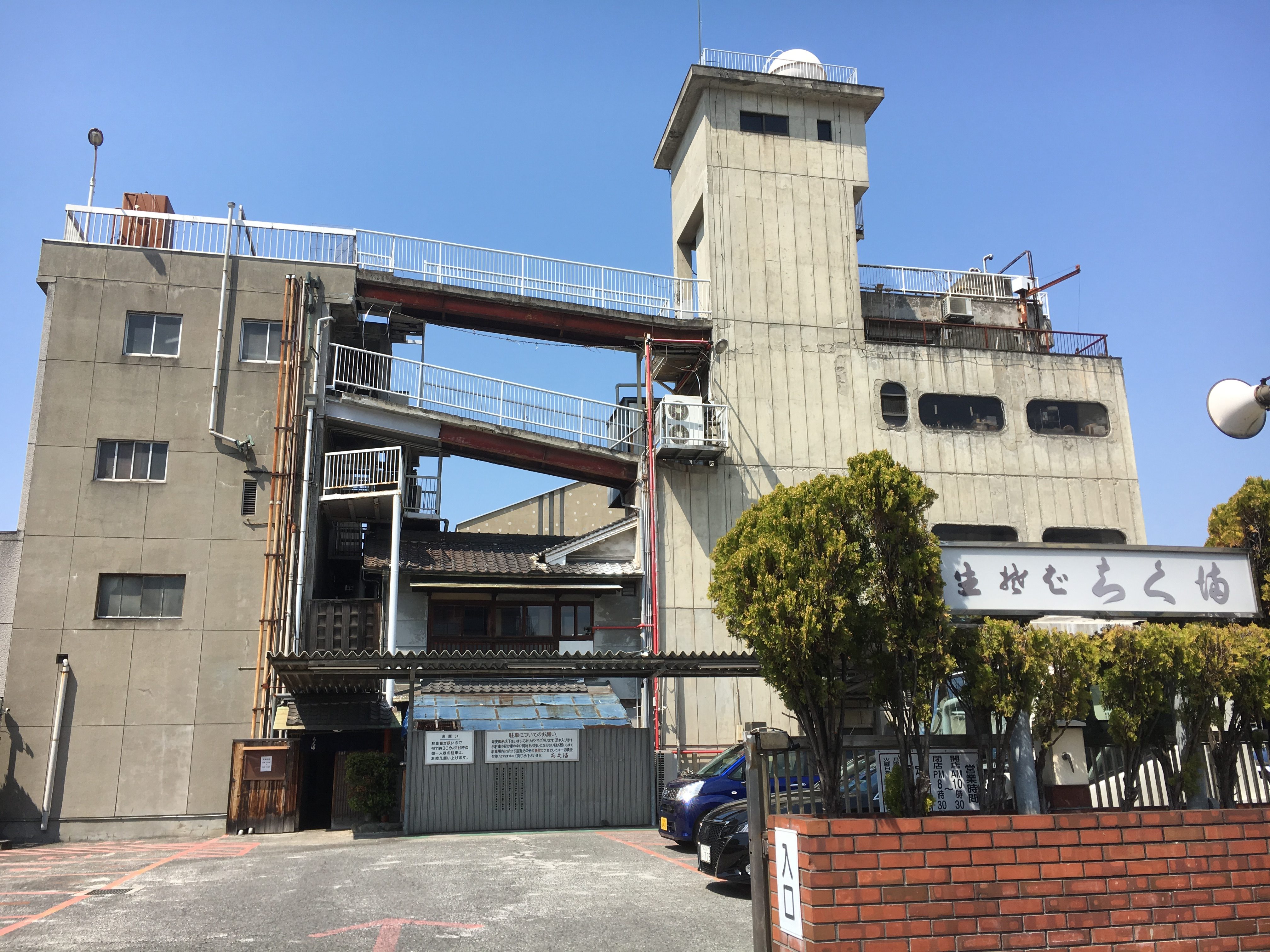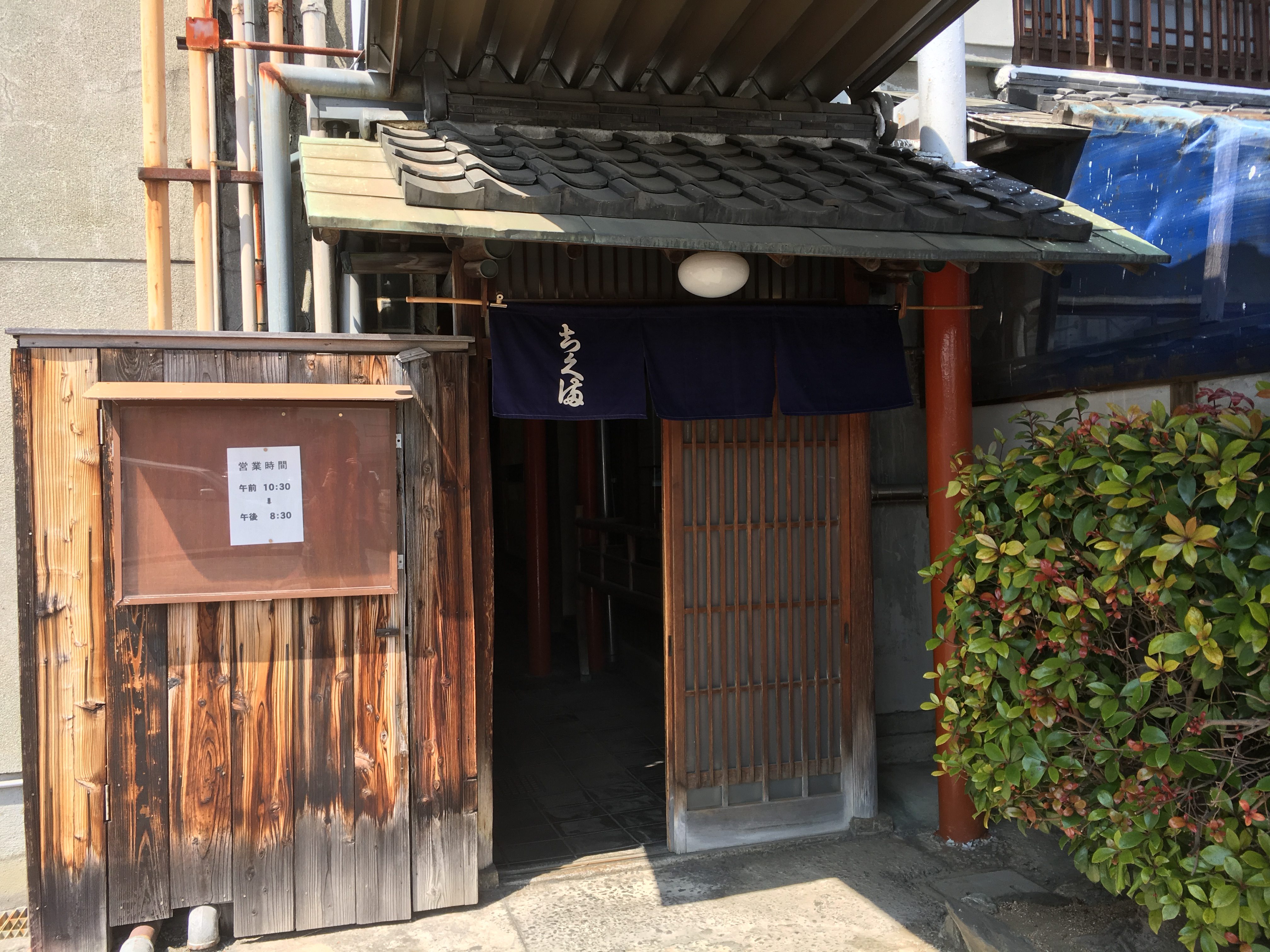 Chikuma only has one item on their menu and that is soba. The soba is sold by weight, in units called "kin", which is equal to 600 grams per kin. The soba at Chikuma is also very inexpensive as one kin is only 800 yen and 1.5 kin is 1000 yen. We ordered 1.5 kin since we were quite hungry at the time. 
Chikuma is a perfect example of a restaurant that specializes in just one thing, and boy do they do a good job! The soba noodles are much less chewy than other varieties of soba. One of Chikuma's secrets to perfect soba is that they steam noodles, not boil them. This steaming process leaves the noodles especially soft and warm.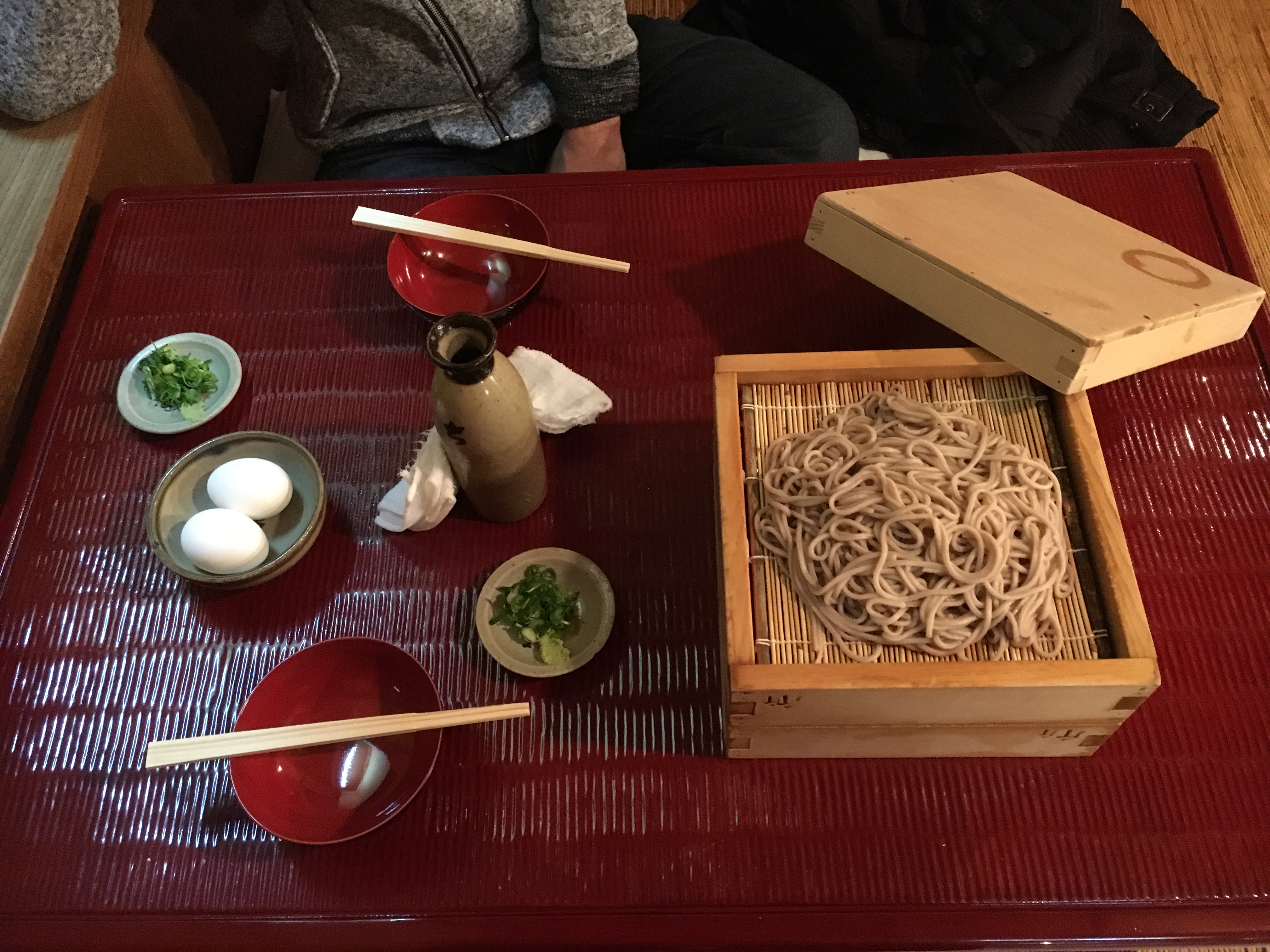 Something unique about Chikuma is that they give you egg to crack into your bowl of broth. If you don't like raw eggs, you can just leave it out.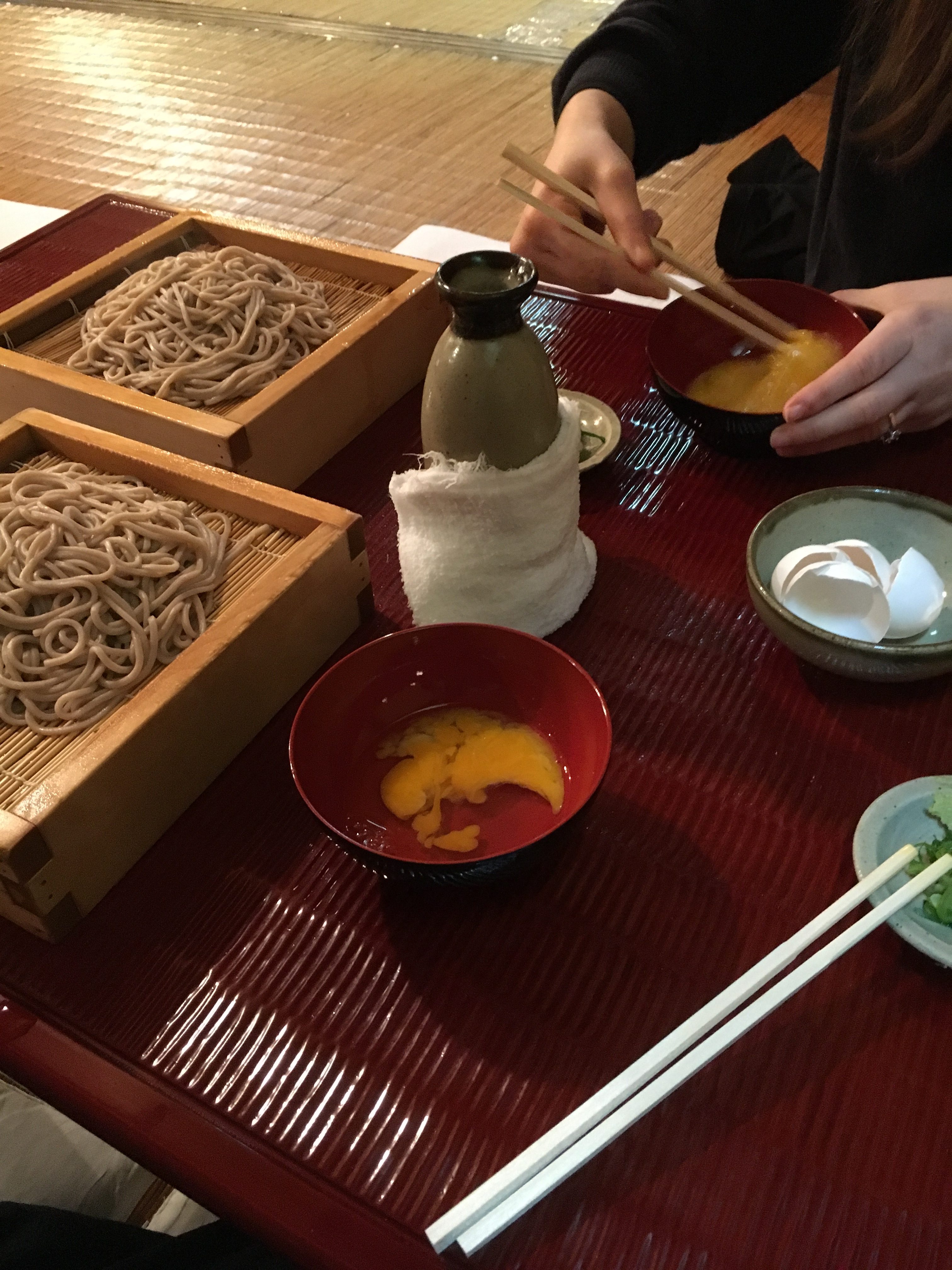 Another very interesting practice at Chikuma is that if you still have some broth after you finish your noodles, your waitress will bring you a pot of hot starchy water leftover from steaming the soba. You then add some of the hot to your broth to make a thin soup that serves as your final course.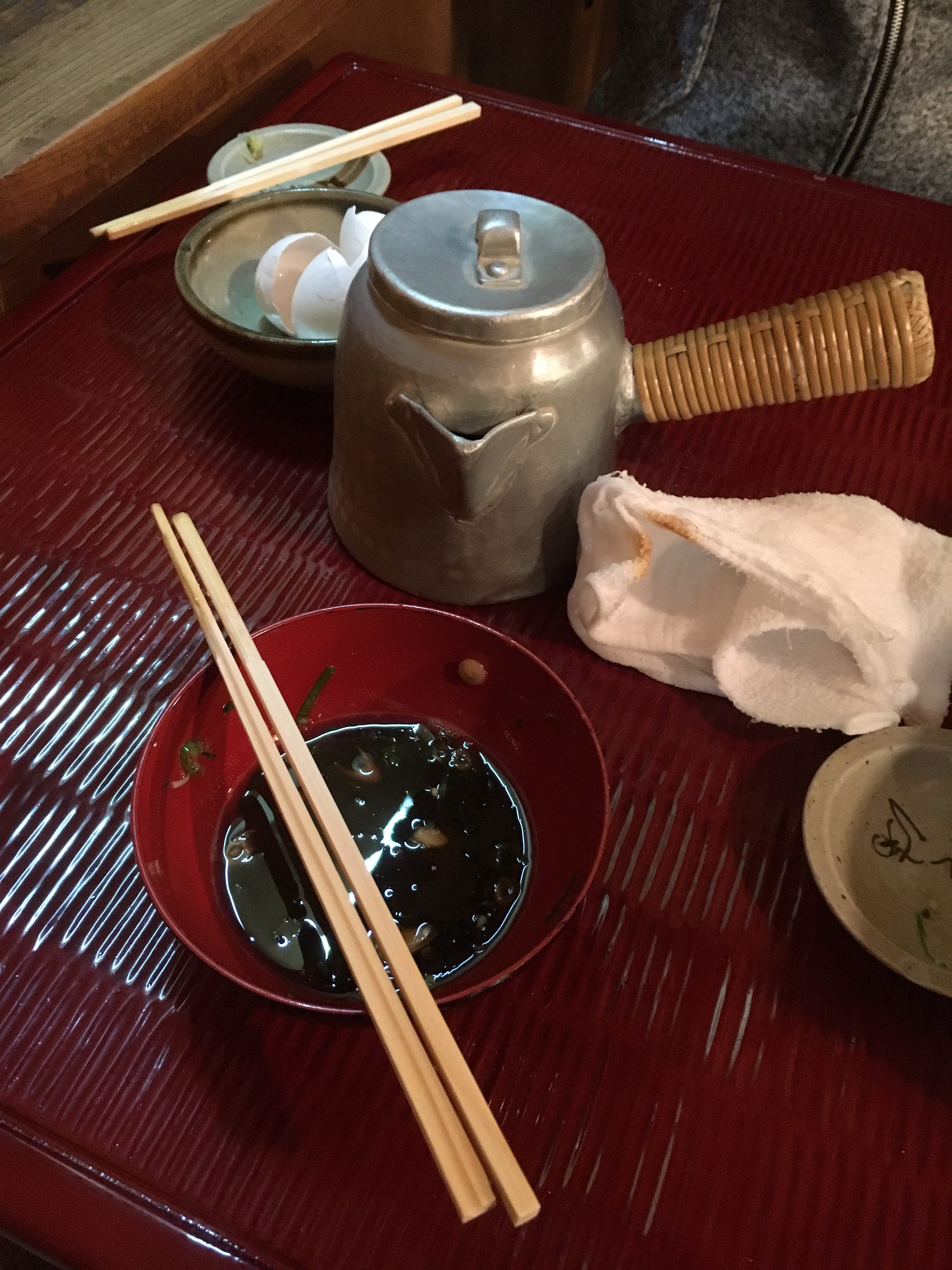 Information: Chikuma Soba 
Address
1-1-16 Shukuinchonishi, Sakai Ward, Sakai City, Osaka Prefecture 
Access
15 minutes on foot from Sakai Station off Nankai Main Line or 20 minutes from Sakaihigashi Station off Nankai Koya Line.
A minutes on foot from Shukuin stop off Hankai Tram Hankai Line.
Hours
10:30-20:30 (closed on Monday)
Price Range
1000 yen to 2000 yen
Notes