Okoshi, Osaka's Traditional Confectionery
Japan's omiyage culture goes way back. Since practically forever, Japanese people have felt the need to bring back all sorts of goodies from their journeys. Today, places like Osaka offer also sorts of snacks, ranging from takoyaki-like snacks and cookies, as well famous foods. One of Osaka's most famous and traditional omiyage is okoshi.  Specifically iwaokoshi and awaokoshi, have been an iconic souvenirs from Osaka, and are a very popular with Japanese tourists.
What is Okoshi?
This snack dates back to the 8th century, when people made treats out of smashed millet and syrup. A popular story says that Sugawara no Michizane tried okoshi in Osaka while journeying to Dazaifu. He liked them so much he deiced to take them with him as souvenir. During Toyotomi Hideyoshi's lifetime, okoshi became a popular gift as people thought it could bring good fortune because "okosu" can mean "set up" or "establish".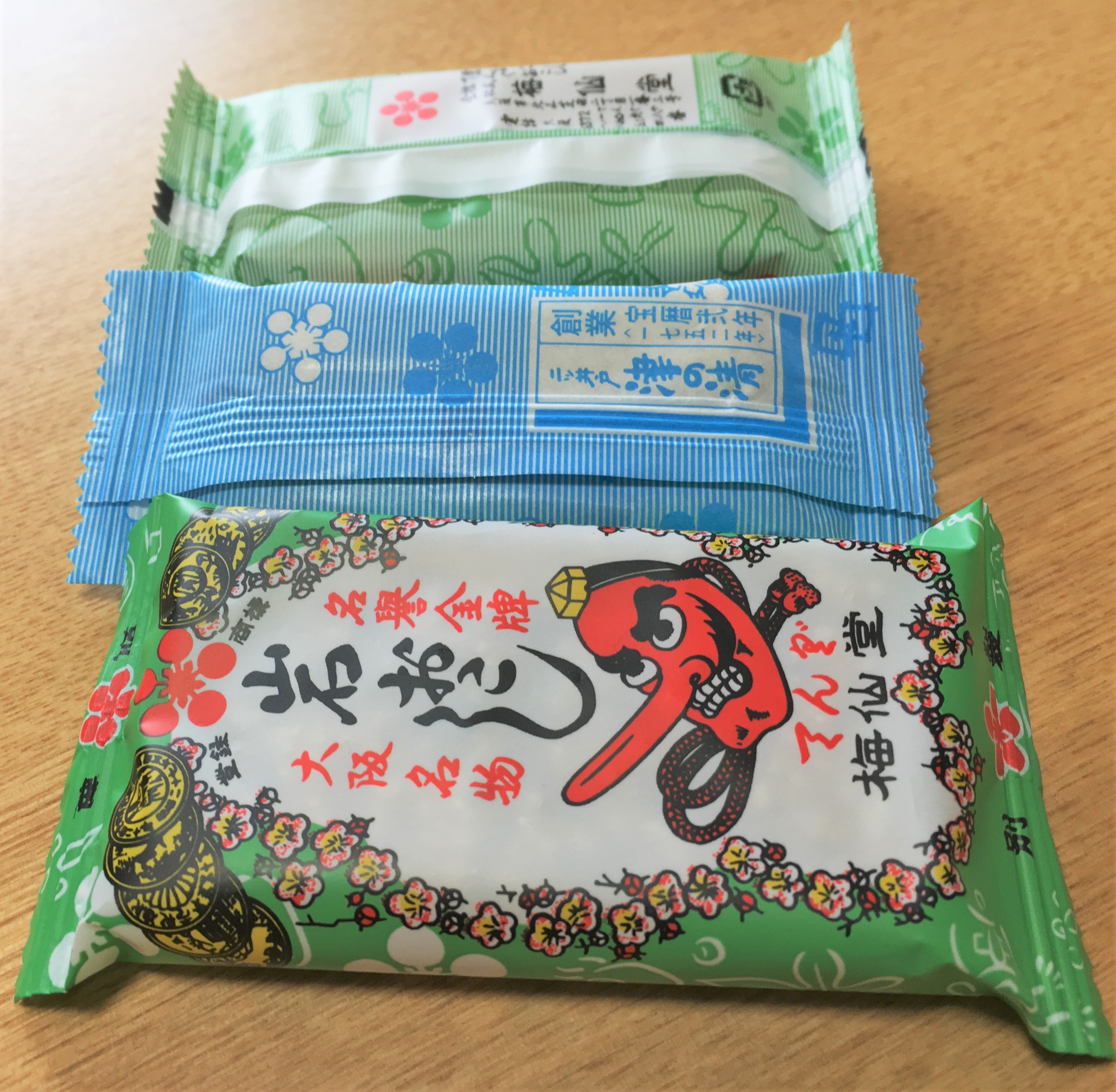 In the Edo Period, people began using rice to make okoshi, since there was a national rice market in Osaka. This kind of okoshi started to gain popularity throughout Japan and remains common today.
Types of Okoshi
There are mainly two types of okoshi: awaokoshi [粟おこし] and iwaokoshi [岩おこし] in Oaska. Both of these okoshi are usually flavored with sesame seeds or ginger, but iwaokoshi is usually a little harder than awaokoshi. In general, traditional okoshi can be a bit dry, but they pair well tea many different kinds of tea.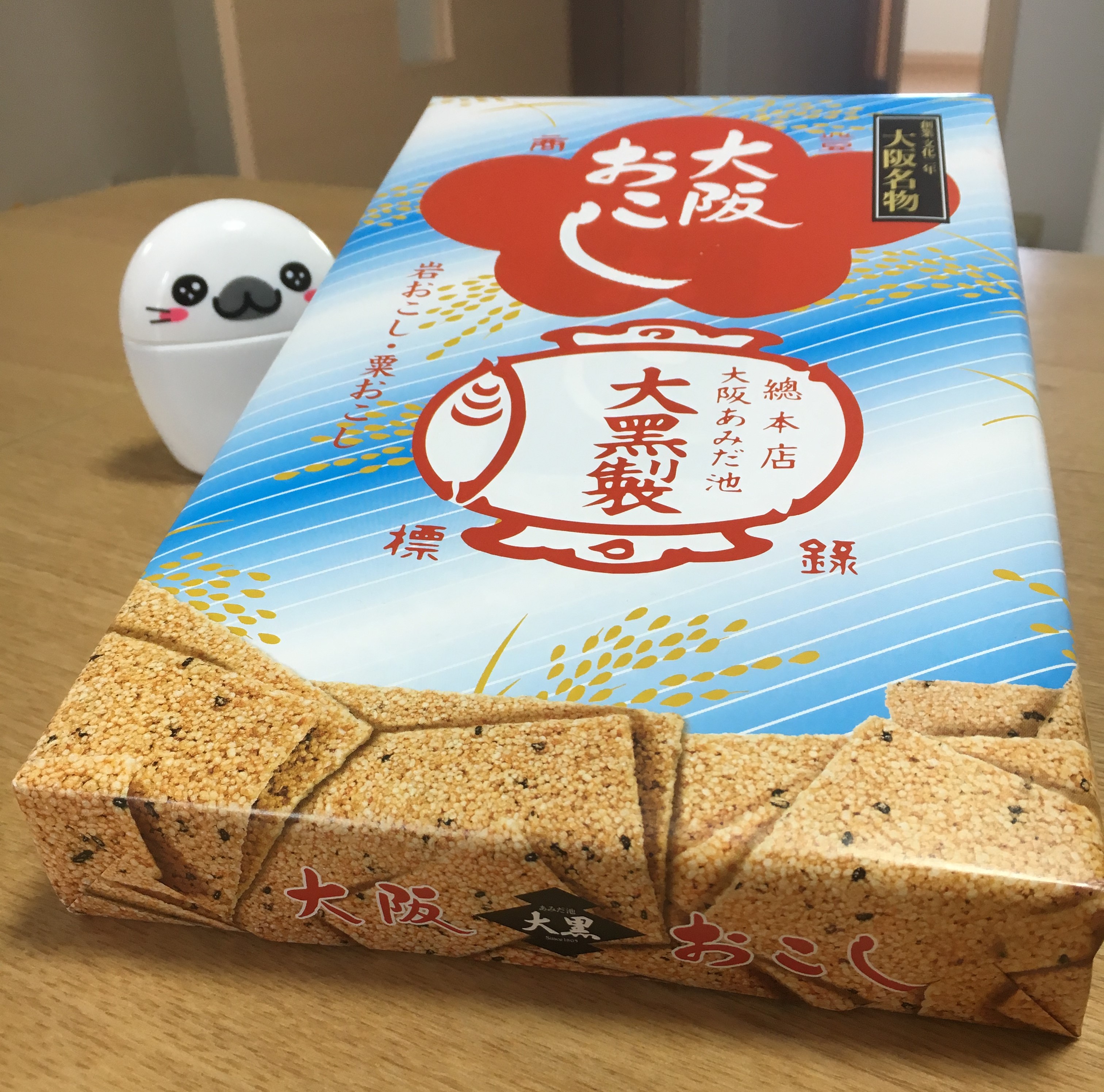 Tokyo also has a version okoshi they call kaminari-okoshi, available near Asakusa. These are softer than the ones in Osaka, which tend to be harder because they use rice that is crushed into much smaller pieces.
Famous Brands of Okoshi
Amidaike Daikoku
One of the most famous okoshi companies in Osaka is Amidaike Daikoku [あみだ池大黒]. Their main store is on Yotsubashi Street near Amidaike Pond.Despite the main store not being close to big shopping areas like Shinsabashi or Dotonbori, many people still come to the main store. However, there is another store in Namba Walk if you don't have time to make the trip out to the main store.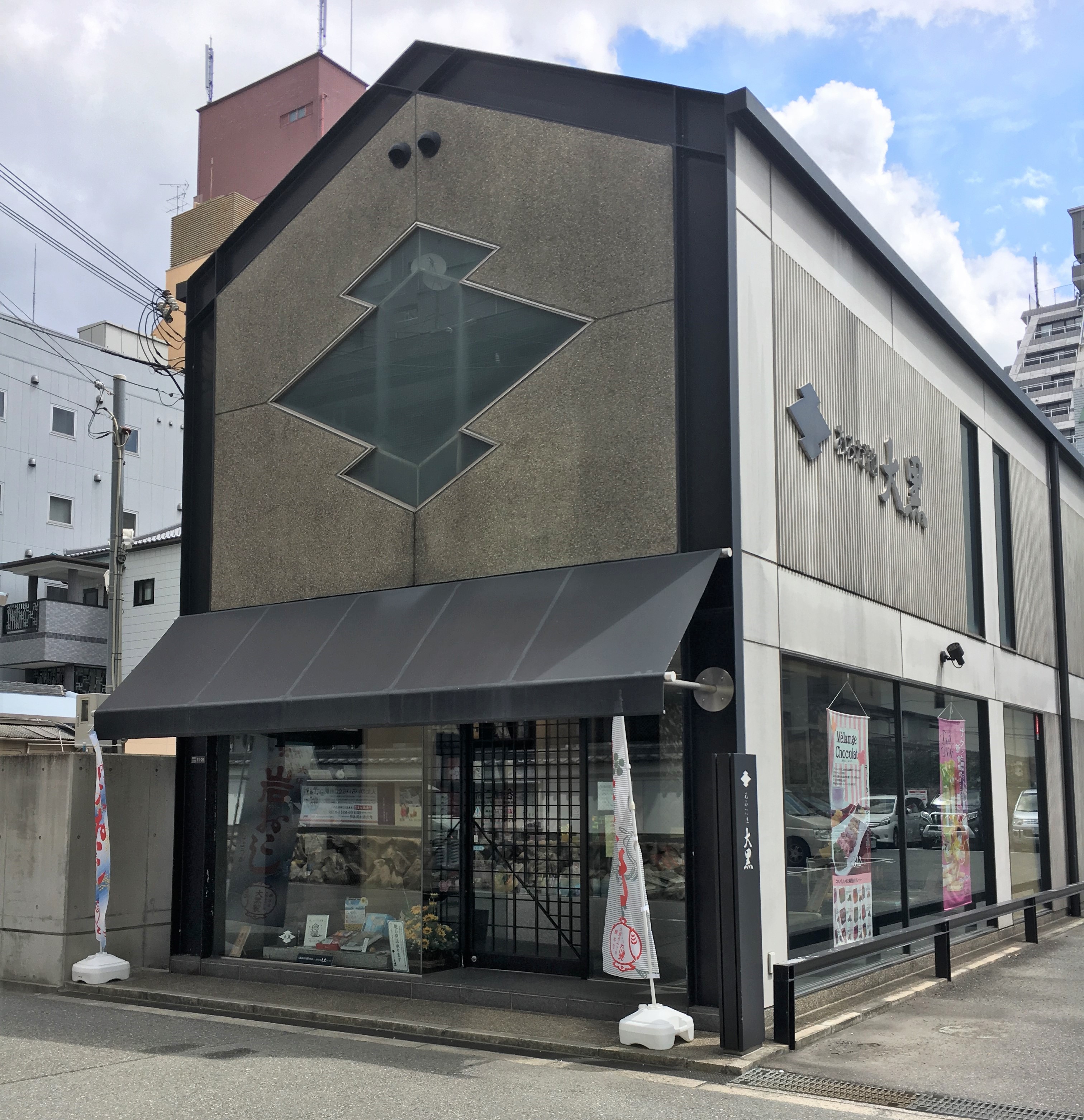 Daikoku's okoshi are noticeably hard and crunchy.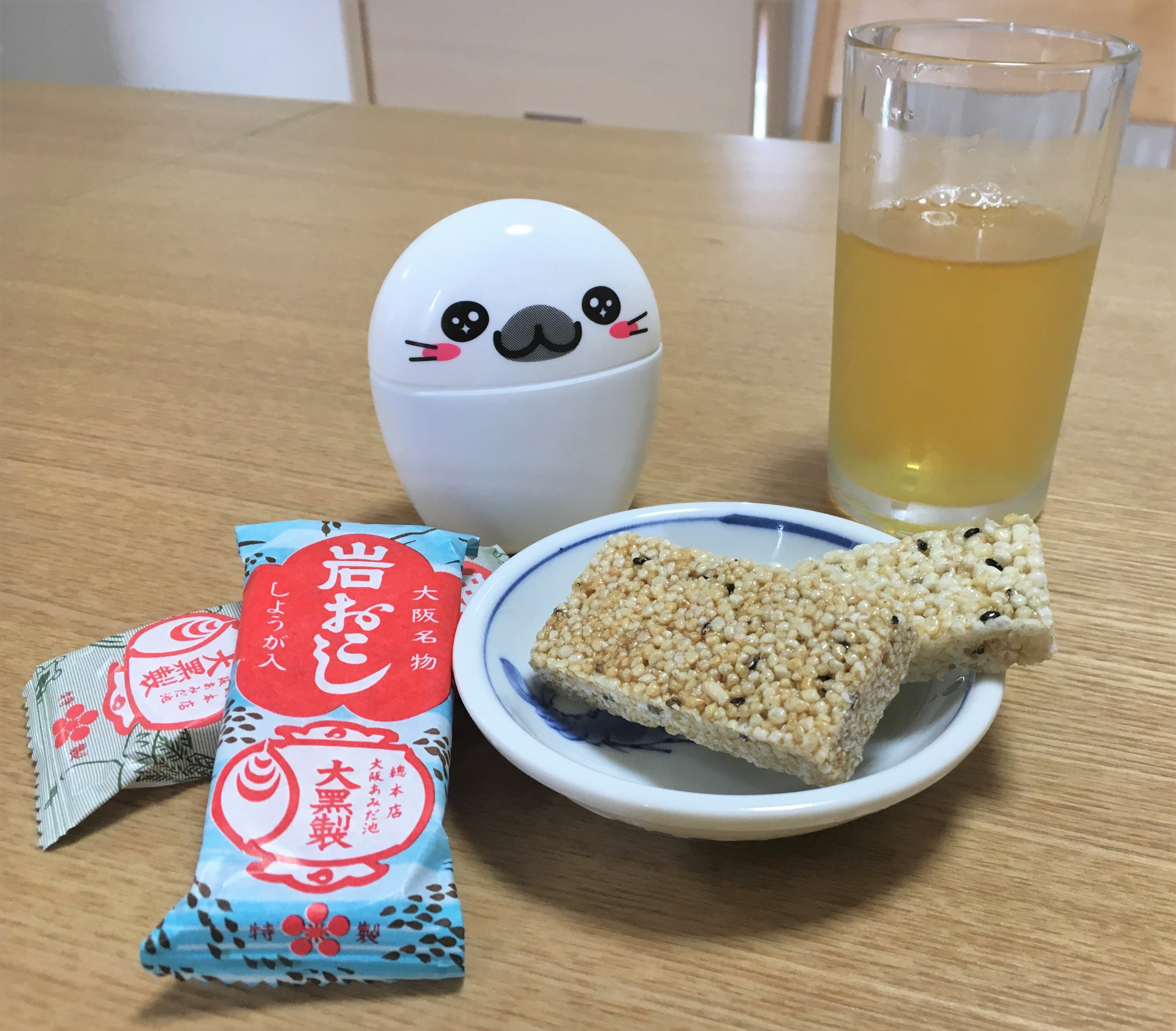 Daikoku also has modern version of okoshi, called Pon Pon Ja Pon. Pon Pon is made of flavored nuggets of sweetened puffed rice with nuts or dried fruit. There are many different flavors to pick from, such as granola, chocolate, and green tea.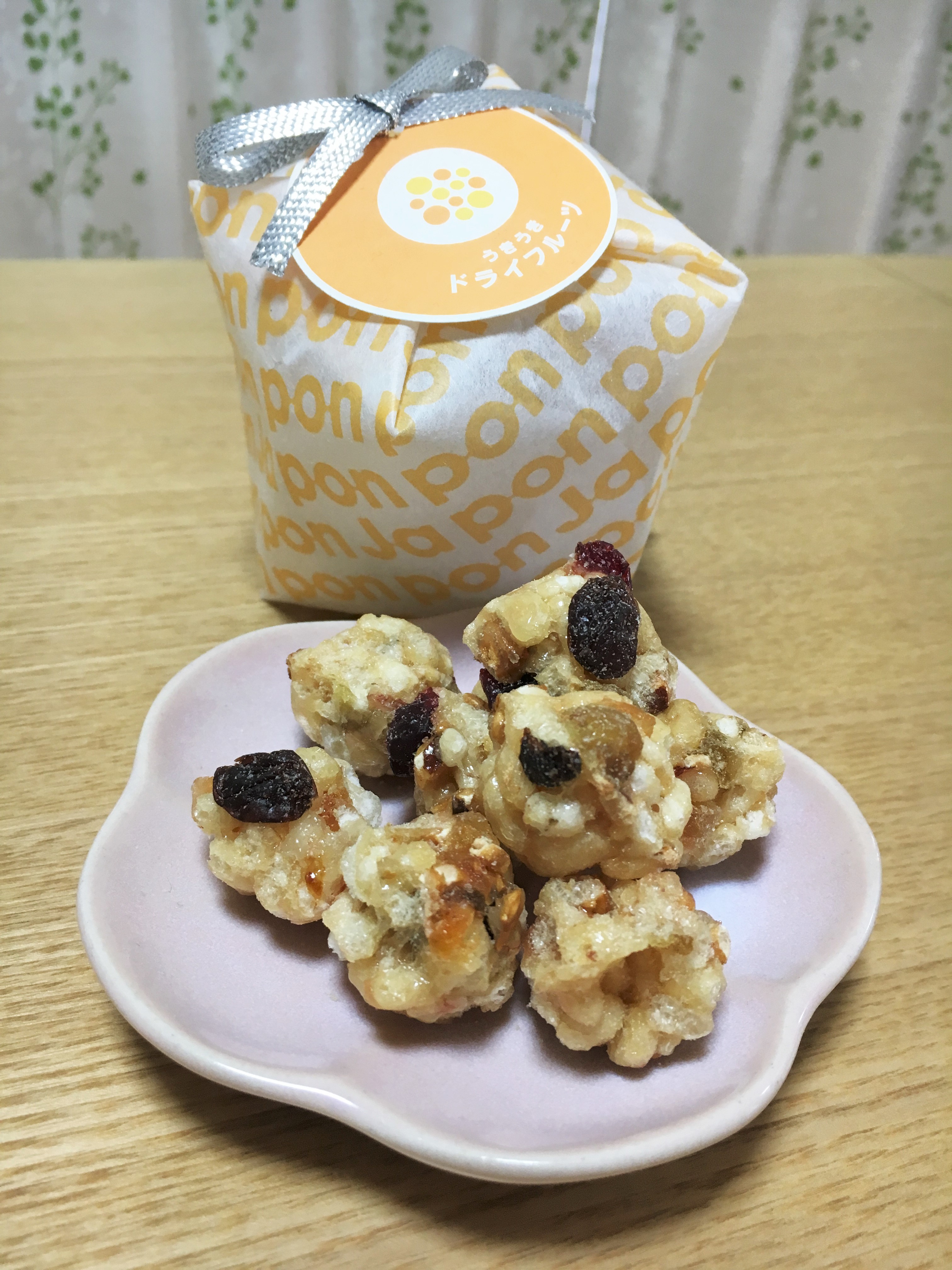 If you don't feel like going all the way to the main store, you can get Pon Pon in the gourmet food section of Umeda Station's Takashimaya or the Hanshin department store in Umeda.
Address
1-13-13 Umeda, Kita, Osaka, Osaka Prefecture
Website
http://www.daikoku.ne.jp/
Futatsuido Tsunose
Futatsuido Tsunose [二つ井戸 津の清] opened in 1752 in Dotonbori. The main store eventually relocated to Nagai, a small bed town just south of Osaka City, but it is a little inconvenient to find. Instead, if you want to try Tsunose's okoshi, you can find it in many supermarkets throughout Osaka Pref.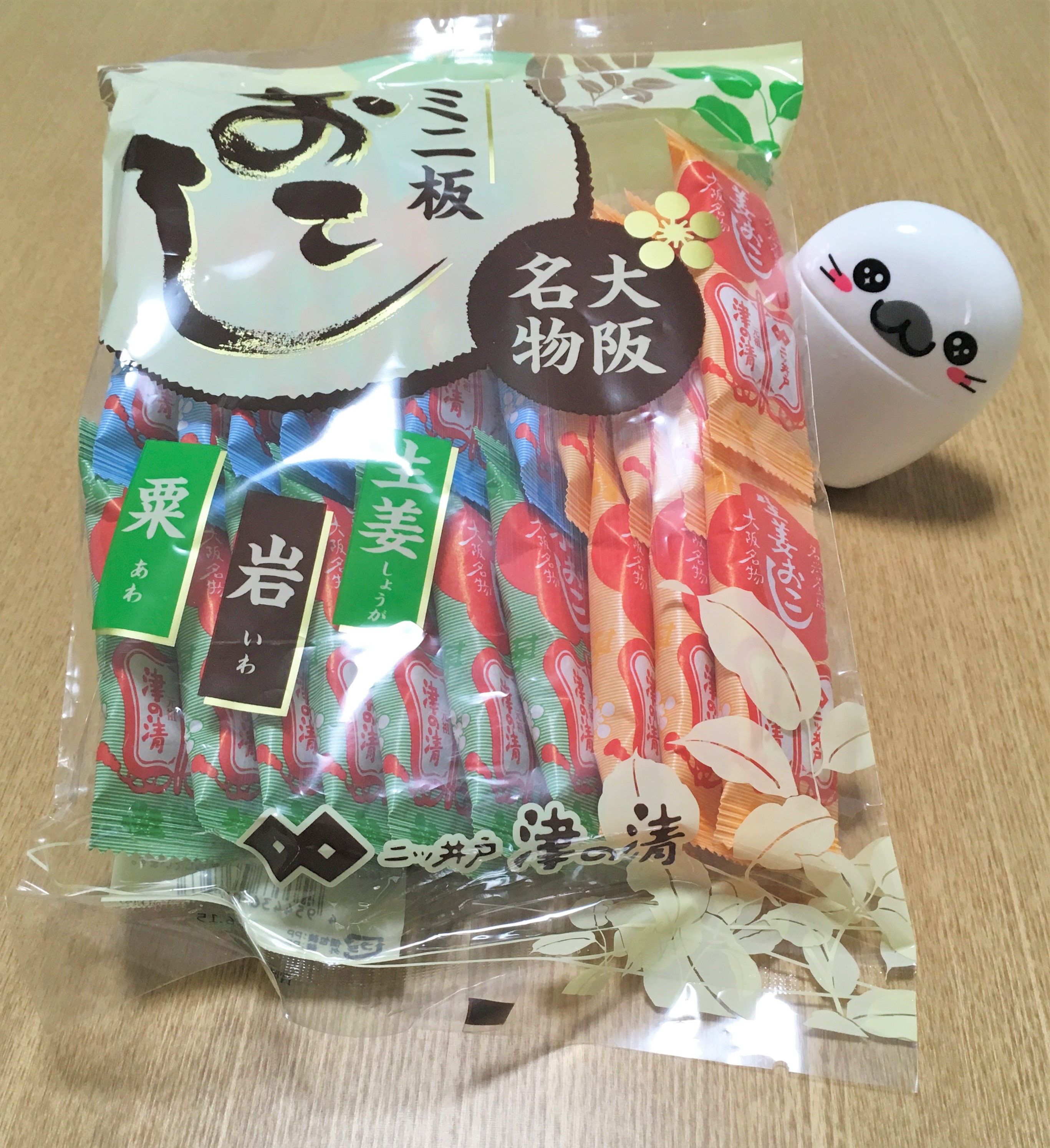 In particular, they have an awaokoshi with roasted peanuts that I am personally very fond of.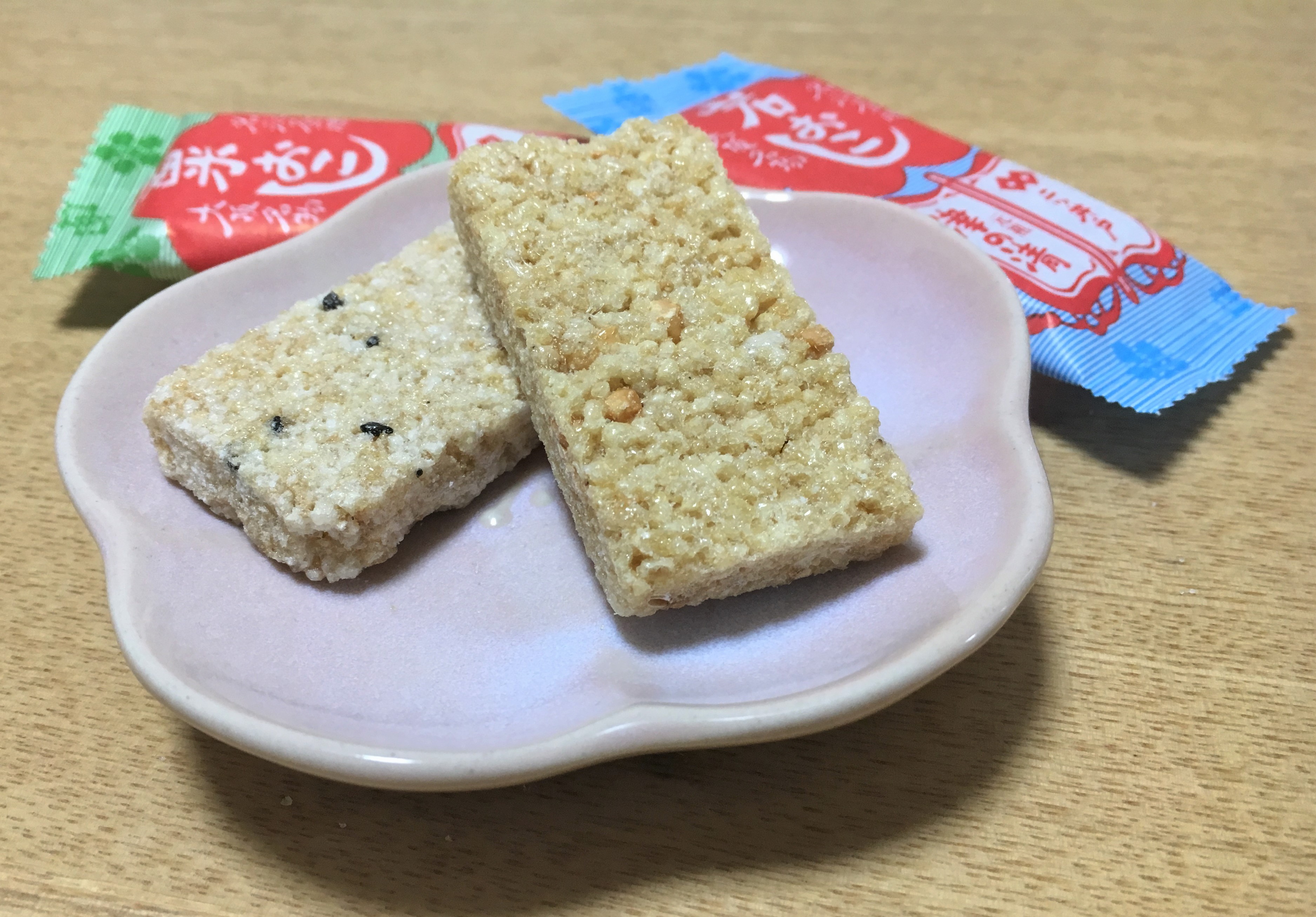 Their shoga-okoshi has an especially nice snap to them and a bold ginger flavor.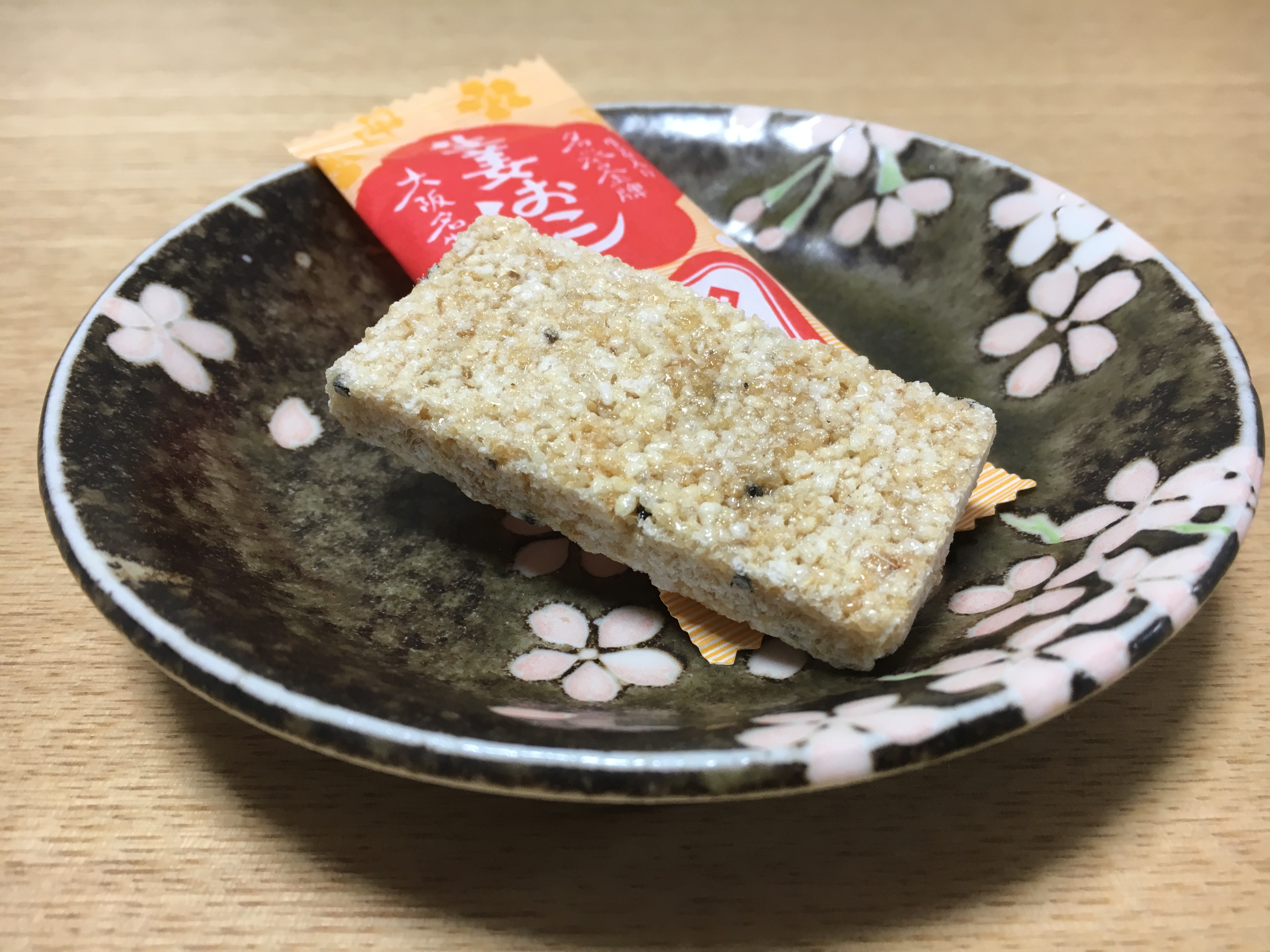 Address
1-5-1 Nagainishi, Sumiyoshi, Osaka City,
Website
Baisendo
Established in the mid-18th century, without a doubt, Baisendo [梅仙堂] is one of Osaka's most traditional okoshi companies. The main store is near the entrance of north entrance of Umeda Station of Midosuji Line.
The grains of rice in Baisendo's okoshi are quite big. These larger grains of rice make their okoshi a little softer than the previous two companies, but they still have a great crunch.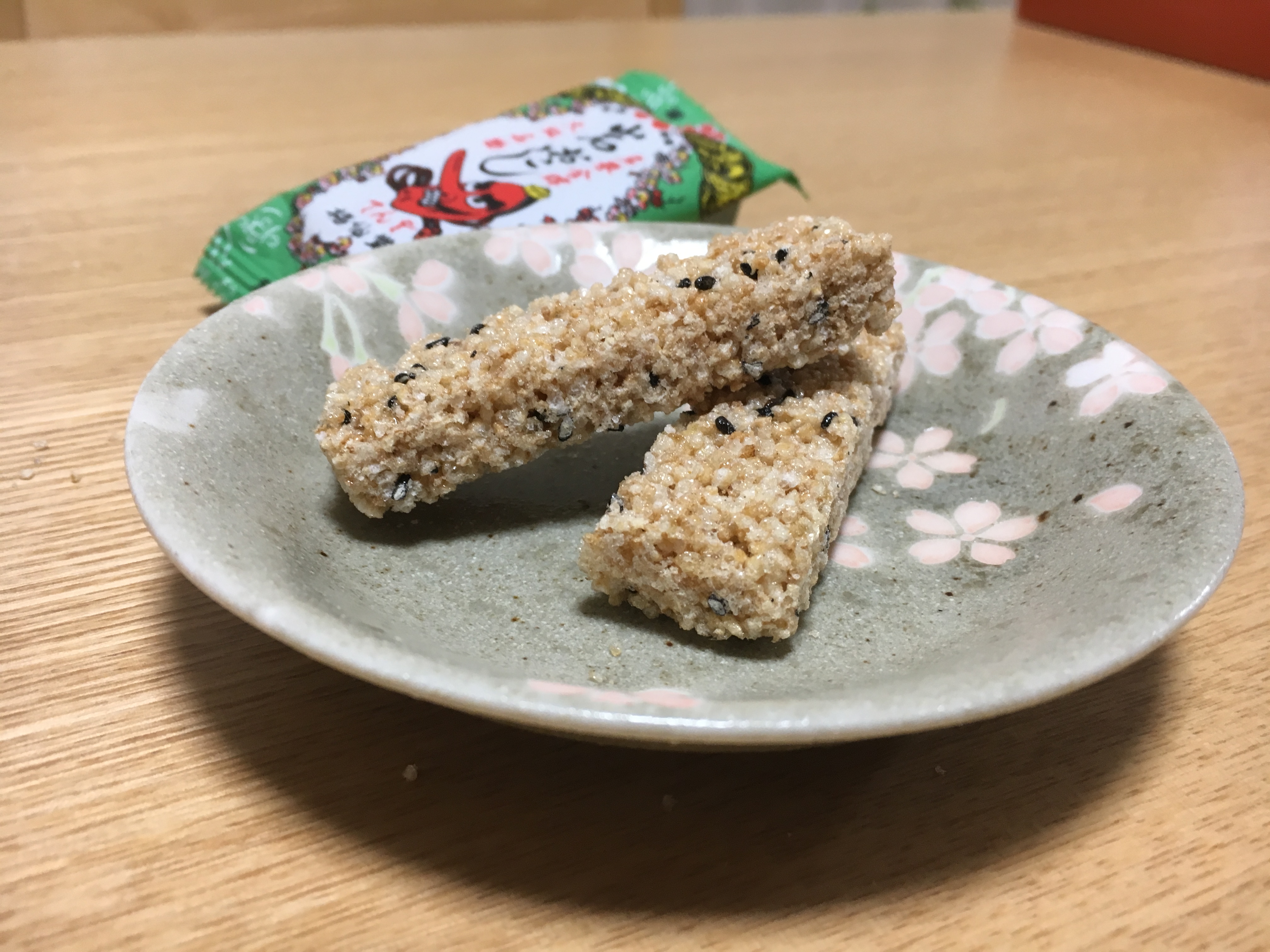 Address
2 Chome-1-3 Shibata, Kita, Osaka, Osaka Prefecture
Website