Ujigami Shrine: The Oldest Shrine Building in Japan
When someone says "Uji" usually two things come to mind: tea and the Byodo-in. Undoubtedly, Uji's tea is fantastic and the Byodoin is one of the most famous spots in Uji. But that isn't all Uji has to offer. Ujigami Shrine [宇治上神社] is another of Uji's must see spots and while it's not that big their haiden and honden are the oldest shrine buildings in Japan and are Japanese National Treasures. Ujigami Shrine gives people insight as to what Shinto shrines looked like in ancient times.
The History of Ujigami Shrine
Because Ujigami shrine isn't a big shrine, its origins and history is not fully understood. The main deity of the shrine is the prince Uji no Wakiiratsuko no Mikoto [菟道稚郎皇子] (henceforth Ujinowaki). Ujinowaki is the son of Japan's 15th emperor, Ojin [応神天皇].
Because he had man talents Ujinowaki, his father appointed him to become emperor, allowing him to surpass his older brothers. Ujinowaki declined his father's offer, thinking it rude to his brothers. However, Ujinowaki's brother's also thought Ujinowaki would be a better emperor, as none of them wanted the crown. There disagreement over succession lead to three consecutive years in which Japan has no emperor. Completely at a loss, Ujinowaki killed himself.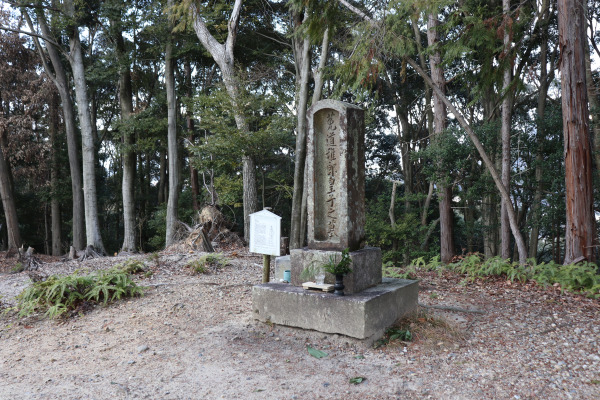 After the late Heian period when Byodoin Temple was built, Ujigami Shrine, coupled with Uji shrine, became known as Ujirikyu Myojin [宇治離宮明神] and served to protect the Byodoin from ominous spirits.
Shrine Grounds
Ujigami Shrine is quite small shrine, so small infact that  you can see the haiden, and the honden behind it, immediately you enter. 
Uji is very well-known for its tea. Long ago, there were seven wells in Uji that had water so pure, you could make the perfect tea. Now, only Kirihara-sui is left.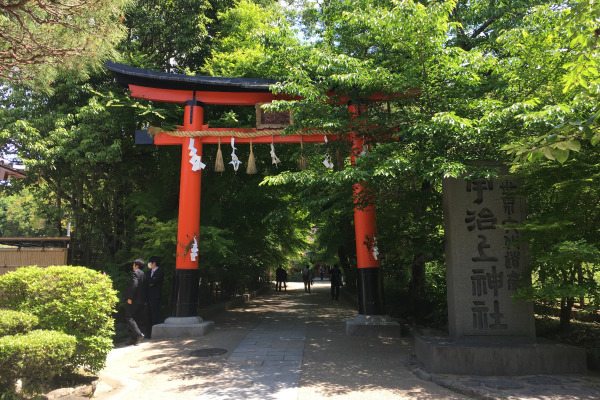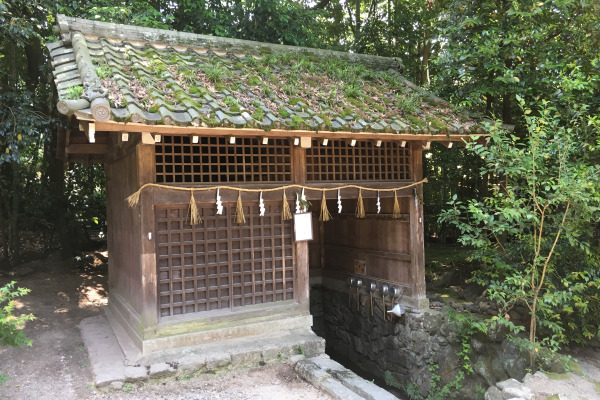 Haiden
The haiden is where people offer money and pray to the gods because since it is typically forbidden for people to get close to the honden. However, in Ujigami Shrine people can actually get pretty close to the honden.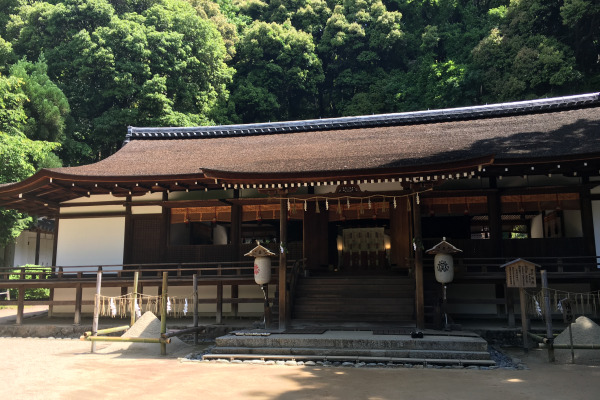 Built in the early 13th century (Kamakura Period) the haiden is an example of shinden-zukuri [寝殿造], once common in the homes of the aristocracy. Shinden-zukuri buildings are few and far between so this haiden is very precious.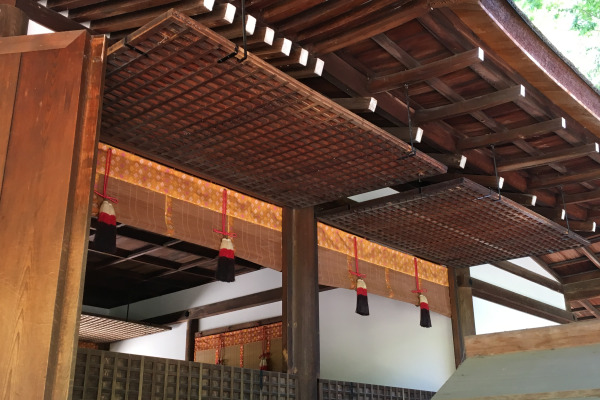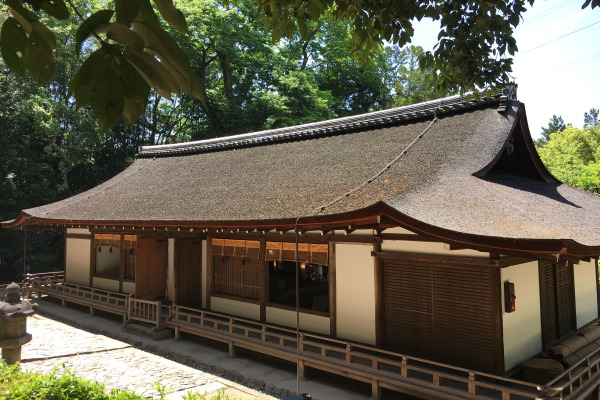 Honden
This honden, made in 11th century, is the oldest shrine building. Especially because they honden is a national treasure, it is amazing that Ujigami lets us get so close to it.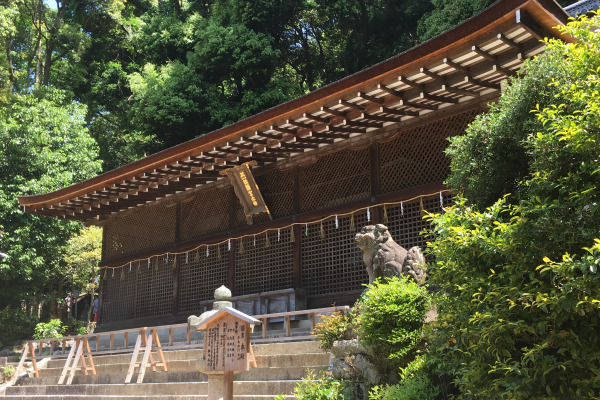 Up close, you can peak inside the honden three little shrines inside.The left most shrine is Ujinowaki, the one in the center is Emperor Ojin, and to the right is Emperor Nintoku, Ujinowaki's brother-in-law.
Information: Ujigami Shrine
Address
59 Ujiyamada, Uji City, Kyoto Prefecture
Website
Getting To
From Uji Station, it is about 20 minutes on foot to the shrine. The shrine is located along the Sawarabi no Michi and Uji is a very popular tourist place, so there are many information boards.
Hours
9AM-4:30PM
Admission
Note
Uji has so many things to offer. You can take a look at nationally famous Byodo-in and of course, don't forget to try tea in Uji!!