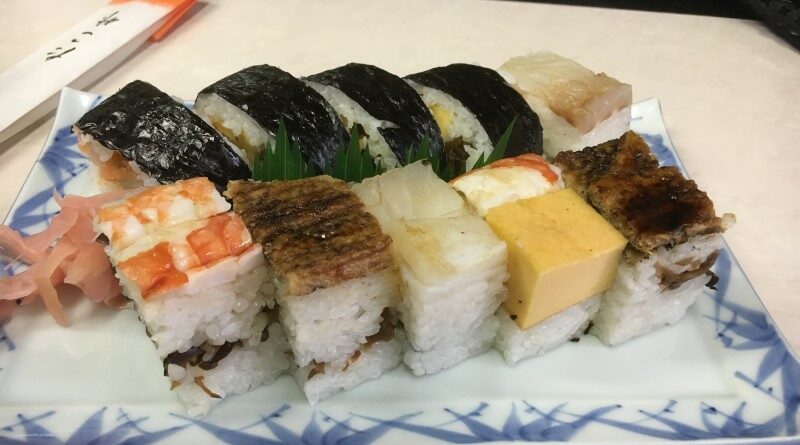 Traditional Osaka Sushi: Oshizushi at Takotake
Sushi is probably the most famous Japanese food.Sushi the most easily recognizable Japanese dish. While there are a few different kinds of sushi, the most popular kind is nigiri sushi, which consists of slice of fresh fish on lightly seasoned rice. Nigiri style sushi was most likely invented in Edo, i.e. Tokyo, where is became a popular dish during the mid-1800's, and a national favorite after WWII. While nigiri sushi was favored in Edo, the people of Kansai ate a very different kind of sushi called, oshizushi [押し寿司] or sometimes, hakozushi [箱寿司].
Quite unfortunately, Takotake is closed for good. 
What Makes Osaka Sushi Different?
For many centuries, the people of the Kansai region enjoyed oshizushi. As the name implies, oshizushi, is pressed (押す meaning to press) in a box with pieces of fish on top. 
Unlike its Edo counterpart, oshizushi takes hours to prepare, so the flavors of fish and rice time to mellow. Since the sushi is gently flavor, oshizushi is enjoyed without any soy sauce or wasabi. This style of oshizushi became so popular that is also became known as Osaka sushi.
Sadly, places where you can eat Osaka sushi have become increasingly rare. Though Osaka sushi was once enjoyed throughout the city, nigiri sushi and other kinds of sushi became extremely popular after WWII because they are much cheaper and easier for chefs to prepare.
The Best Osaka Sushi, Takokate
In addition to these traditional items, this shopping street also has one of the few Osaka sushi restaurants left in Osaka.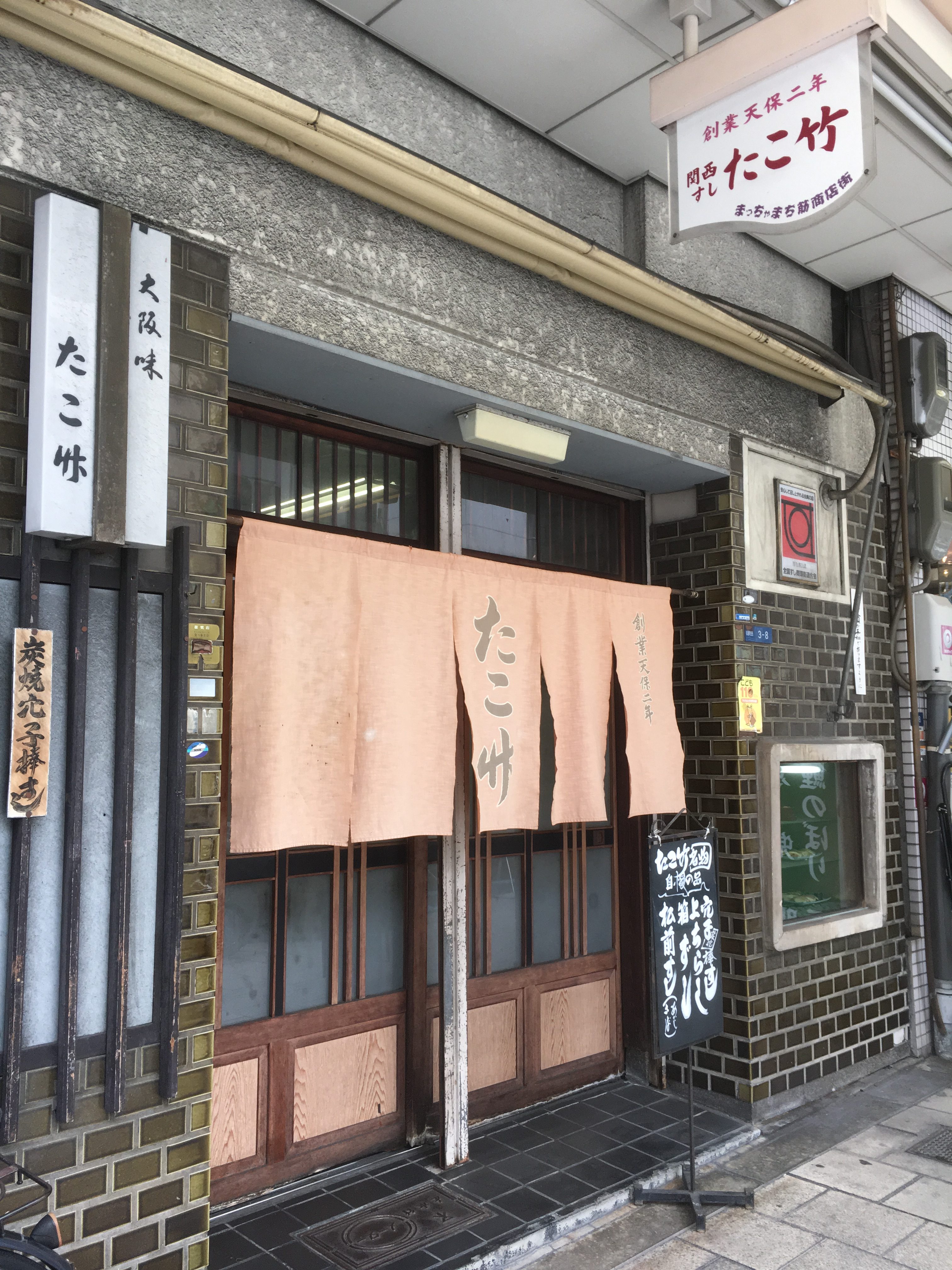 Takotake first opened its doors in 1831, and over the course of its 180 years, has developed a loyal following of clientele.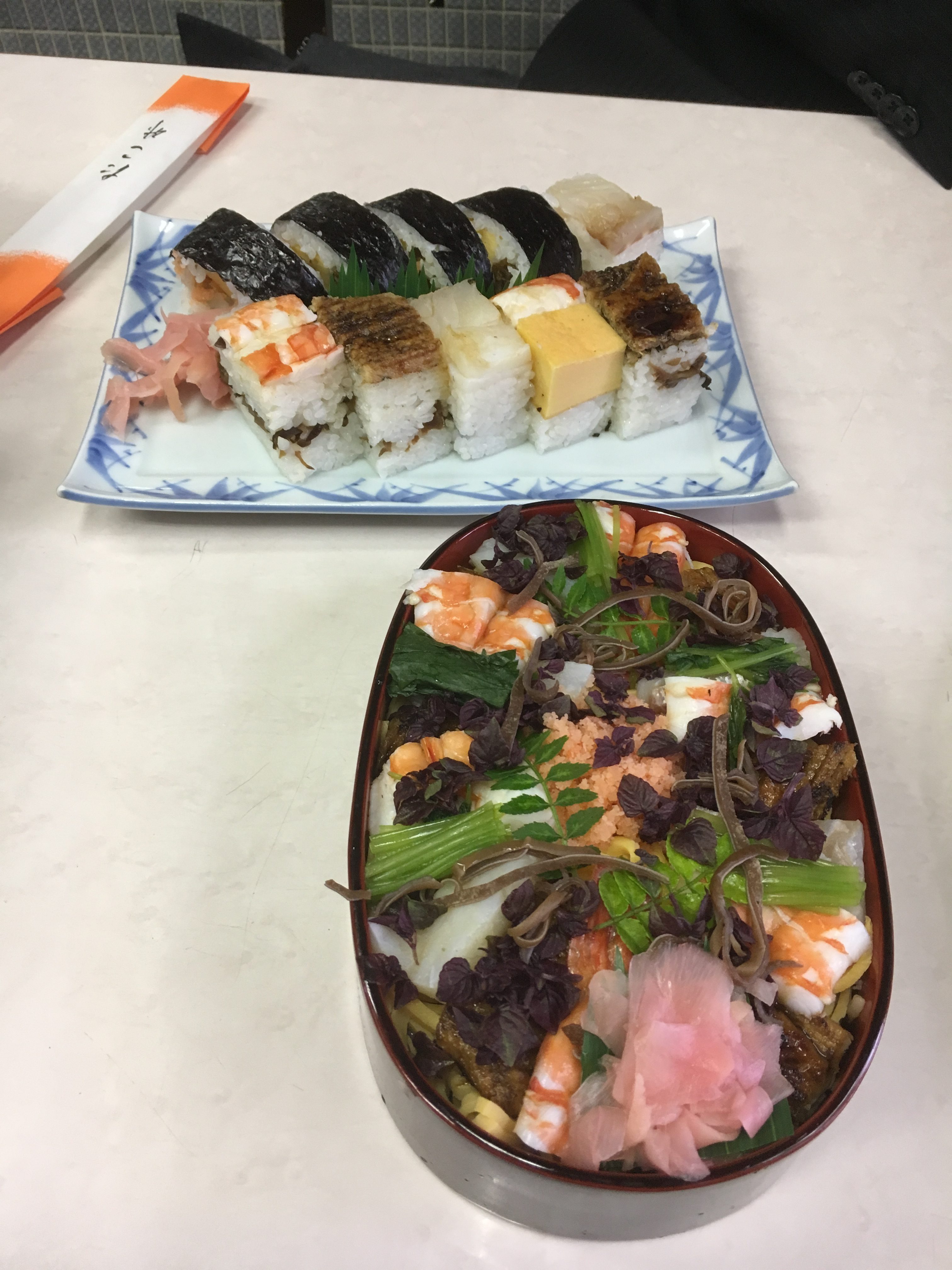 Of course, we ordered the oshizushi.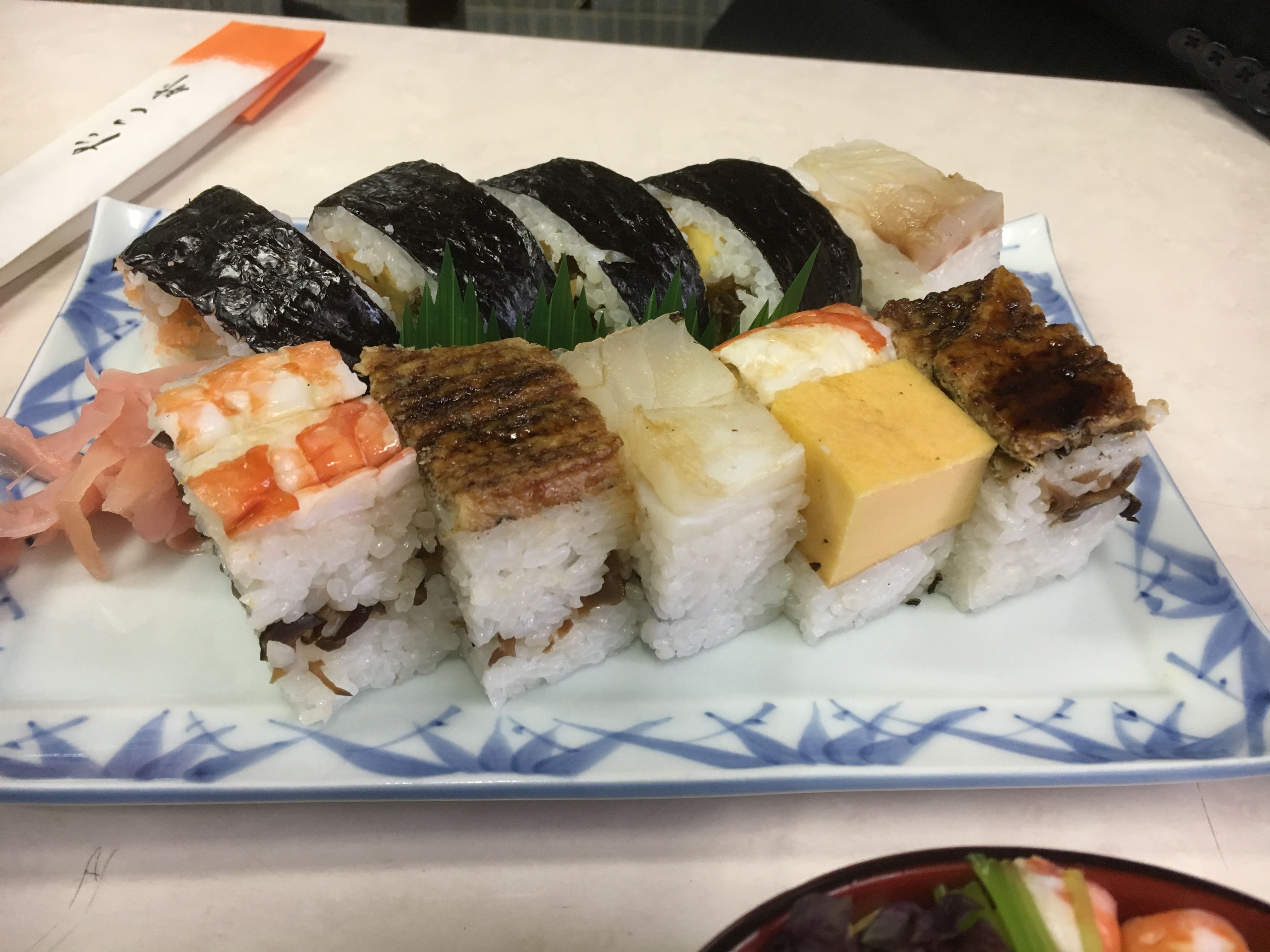 Takotake is also famous for its chirashi zushi. Their chirashi zushi is not only beautiful, but exquisite. Despite the popularity of modern street food that is laden with sauces and oils, Osaka's reputation as "The Kitchen of Japan" stems from its expert crafting of light and delicately flavored dishes.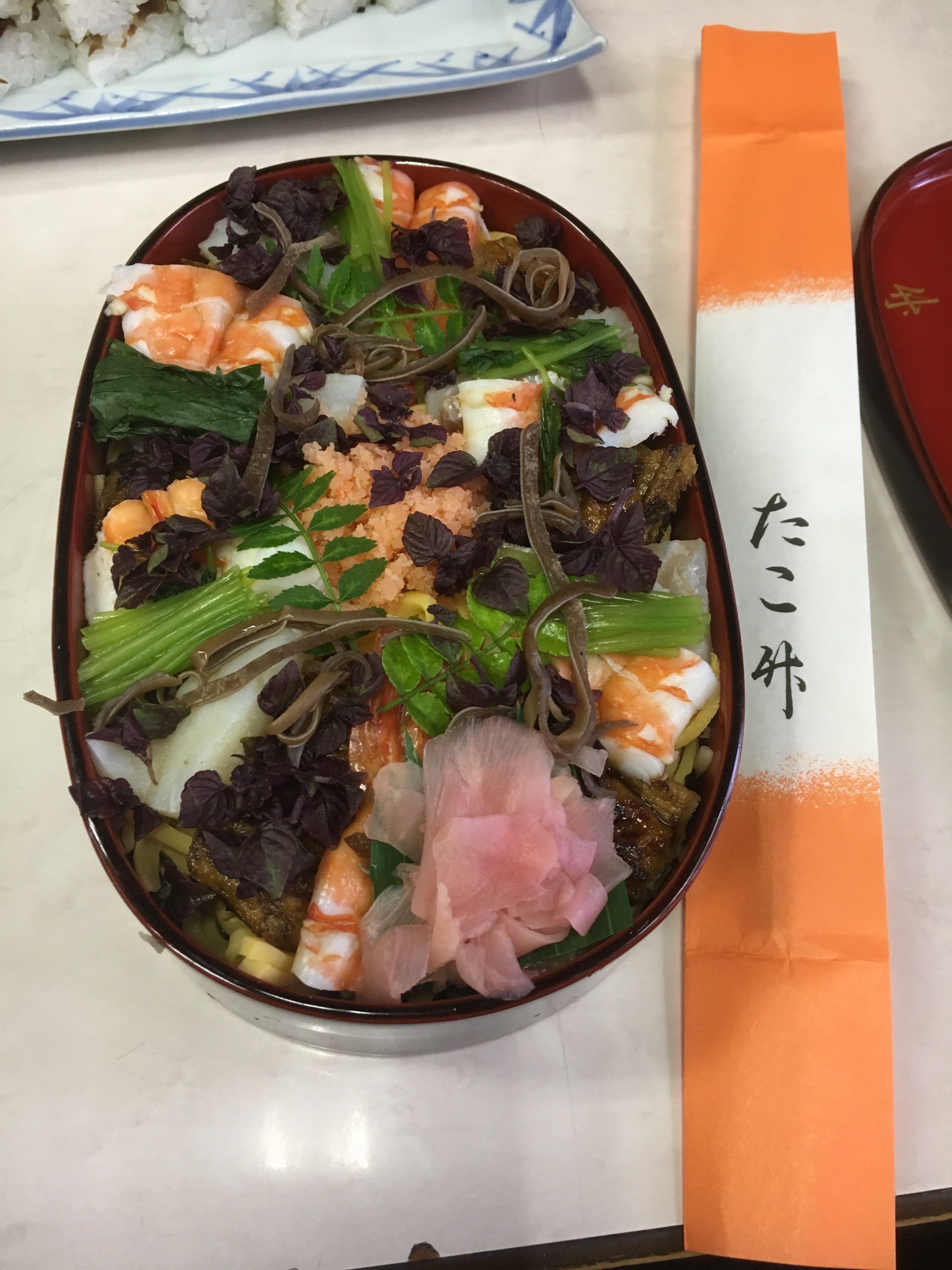 Takotake also has two other traditional Osaka sushi dishes: mushi zushi (steamed chirashi sushi) and bo zushi (stick sushi). We didn't have enough room in our bellies this time around to eat these dishes, but they are definitely worth trying, as is the restaurant, when you visit Osaka.
Information: Takotake
Address
Sumiyoshi 3-8, Chuo Ward, Osaka City, Osaka Prefecture
Access
3 minutes on foot from Matsuyamachi Station of Osaka Metro Nagahoritsurumiryokuchi Line
Open Hours
N/A
Average Price
$20-30
Notes
This place is permanently closed.