The First Kaiten Sushi: Mawaru Genroku Sushi
When you come to Japan, almost everybody wants to try authentic sushi, and you certainly should! However, going to a well-established sushi restaurant with a top notch sushi chef can be very expensive. If you want to have your own tailored sushi meal, it can easily be more than 10,000 yen just to be modesty full. So, what can you do if you want to eat really good sushi, but are on a budget? Ordinary Japanese people prefer going to a kaiten sushi rather than a really expensive restaurant. Furthermore, Osaka is home to the very first kaiten sushi, Mawaru Genroku Sushi.
Genroku Sushi, the First Kaiten Sushi Restaurant in Japan
While there are literally dozens of kaiten sushi restaurants today, the very first kaiten sushi restaurant, Mawaru Genroku Sushi, originated in Osaka. The president got his inspiration to combine conveyor belts and sushi after visiting a beer factory. The speed at which the bottles flew down the assembly line made him think he could use this method to provide faster service to his customers. In East Osaka City in 1958, Mawaru Genroku Sushi became the first kaiten-style sushi restaurant and quickly became a local favorite. Despite being a popular spot for the residents of Osaka for a number of years, it was not until the World Expo in 1970, however, that Mawaru Genroku debuted kaiten-style sushi. People were immediately hooked, and kaiten-style sushi was soon popularized throughout Japan.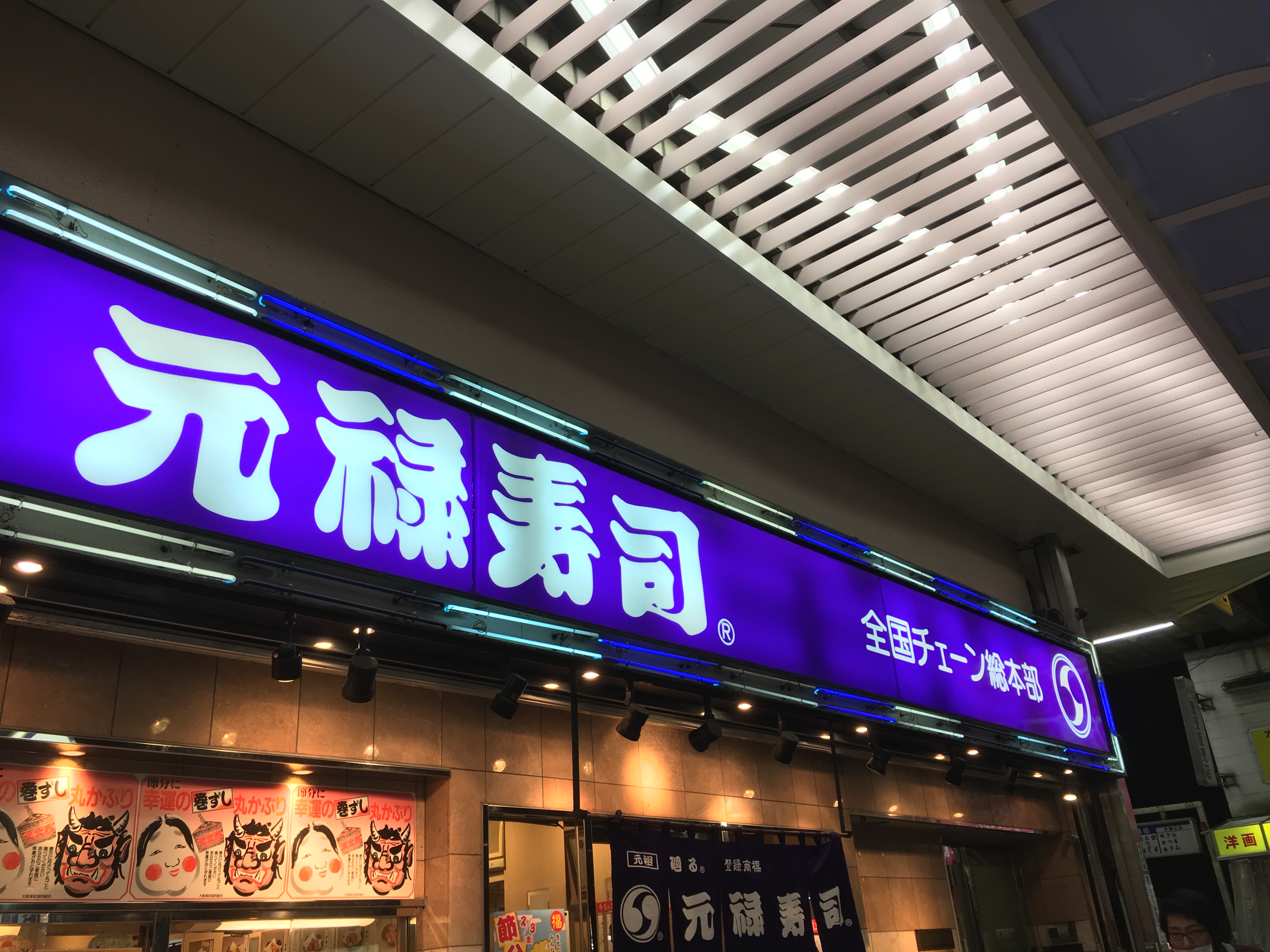 Getting to Mawaru Genroku Sushi at Fuse
[mappress mapid="4″ width="95%"]
The main Mawaru Genroku Sushi restaurant is still in Fuse in East Osaka. Fuse is about 10 minutes from Namba on the Kintetsu Line. There is also an Osaka city bus available from Tennoji to Fuse, and takes roughly 30 minutes. The restaurant is near the station but it might be difficult to find because it is not that big, so keep your eyes open.
Genroku Sushi at Fuse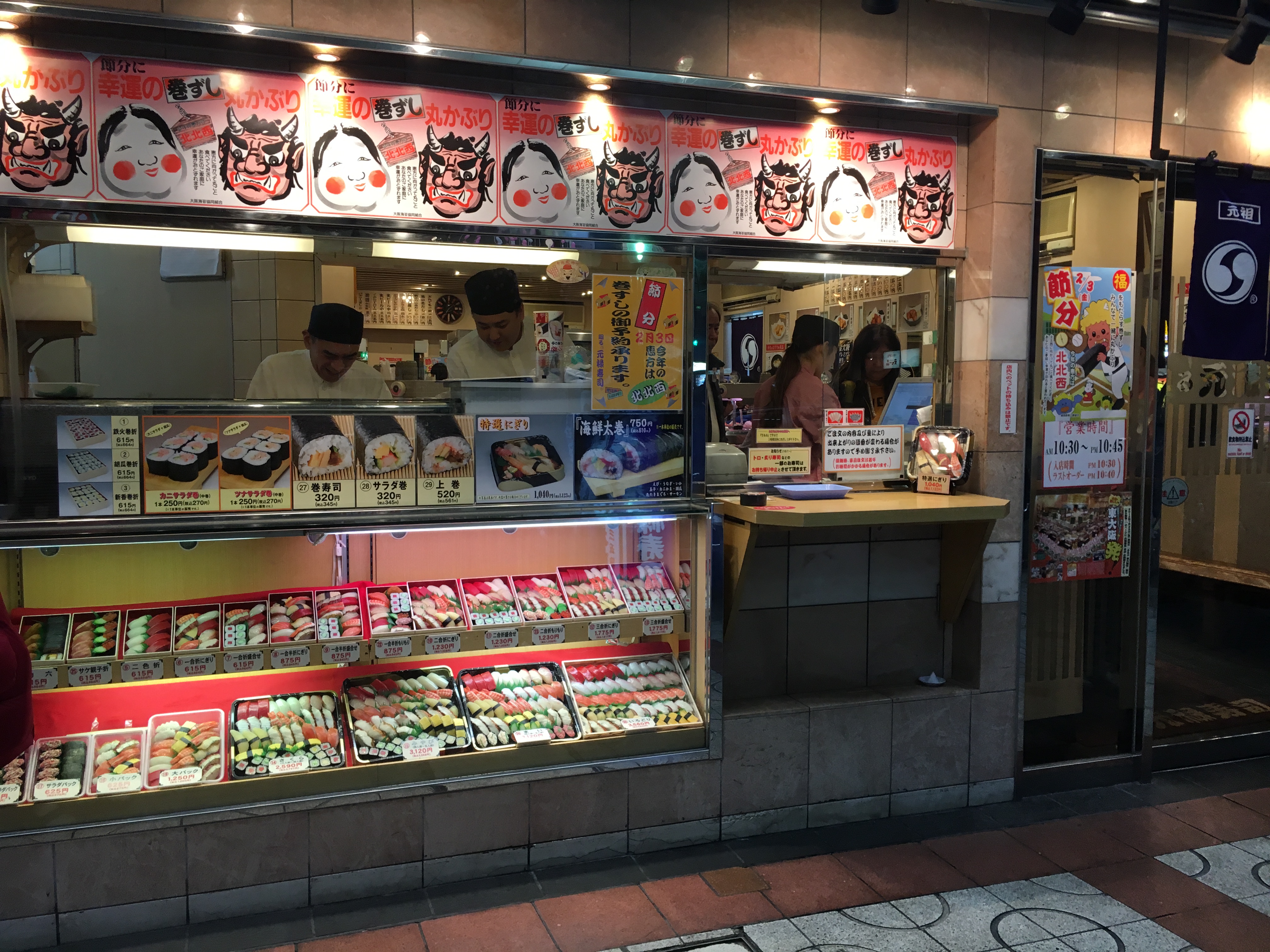 It was reasonably crowded when we went on Sunday night, so we only had to wait 15 minutes to be seated.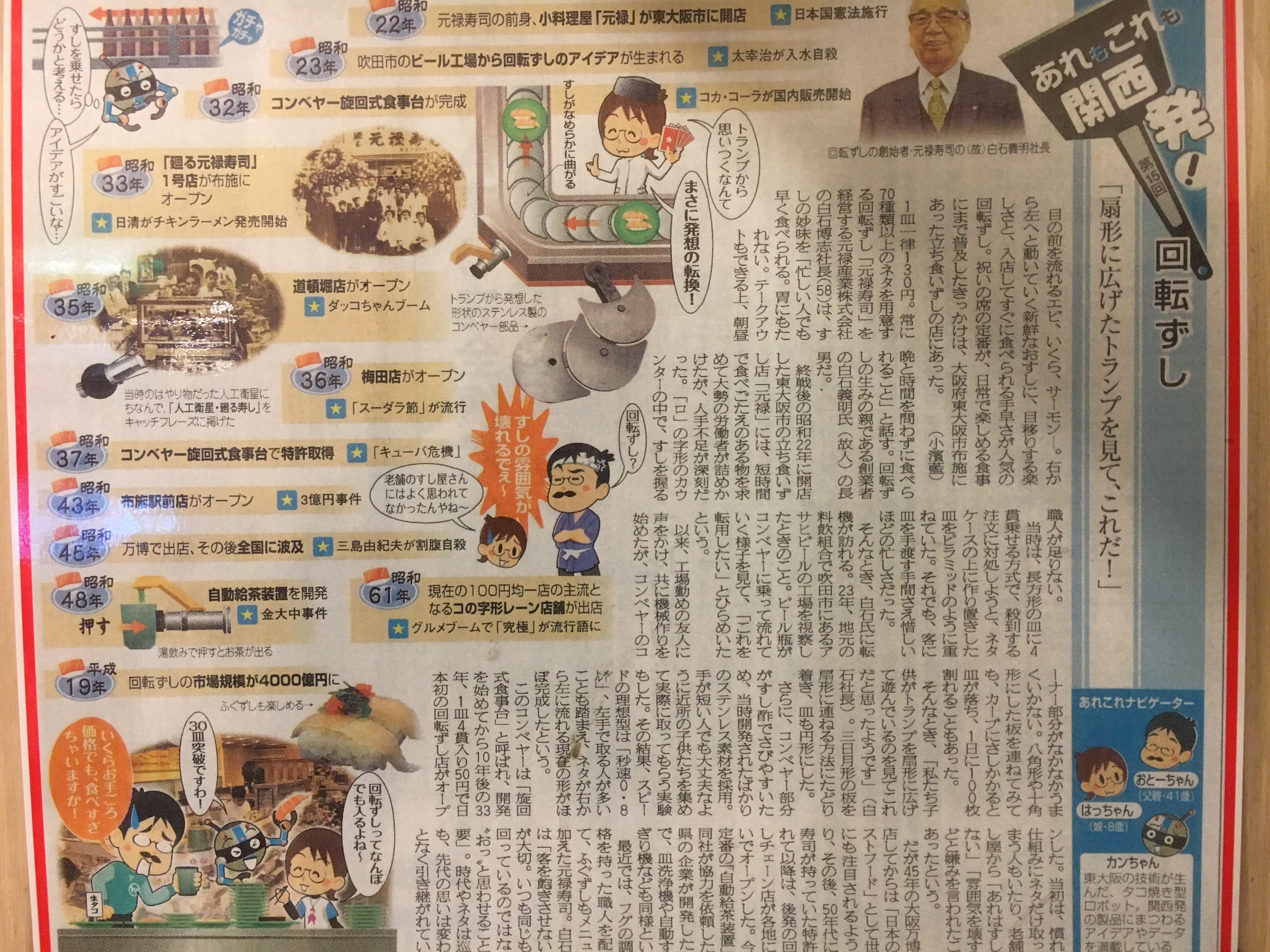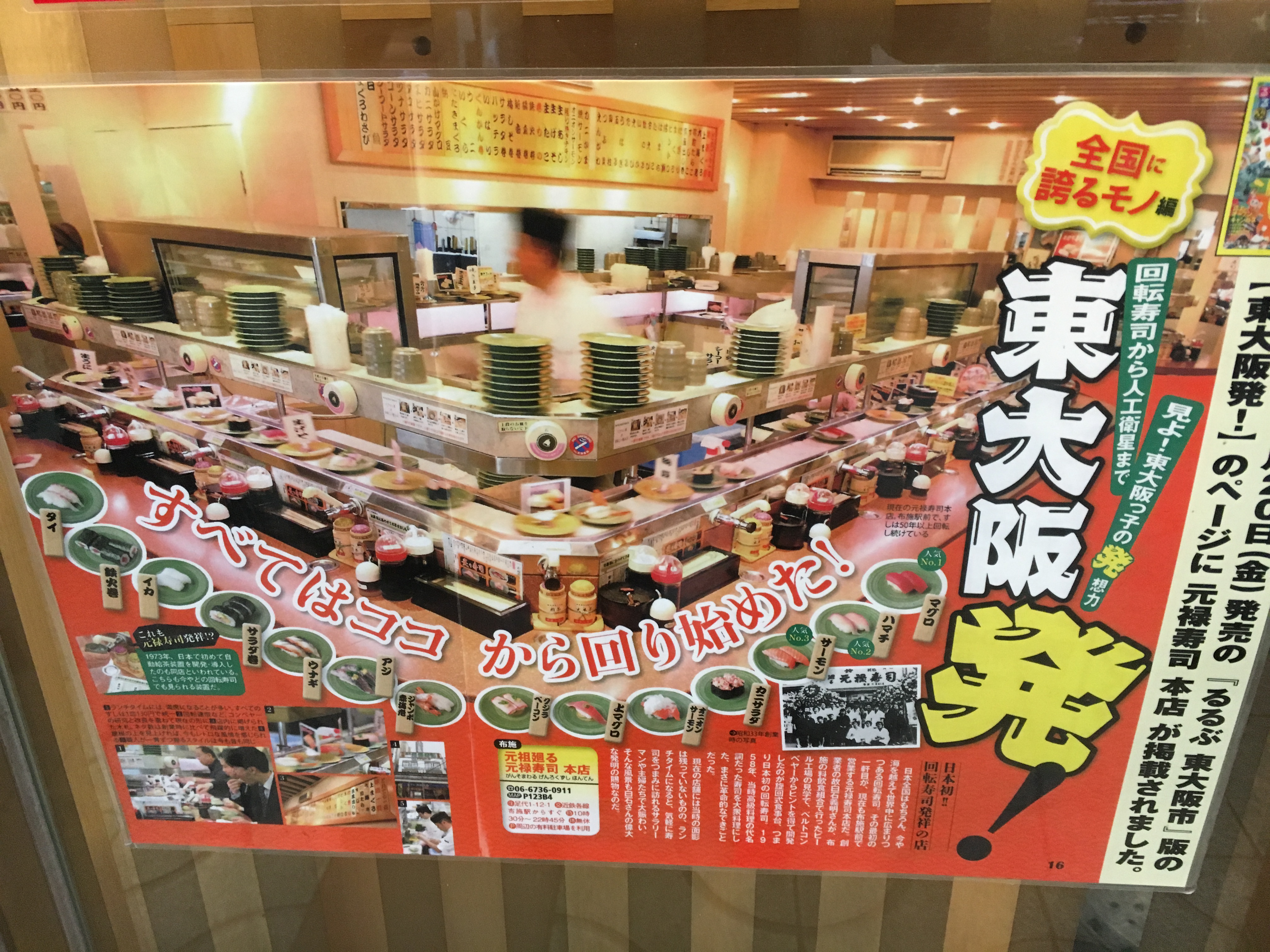 Unlike other kaiten, all sushi on the menu at Mawaru Genroku are around 125 yen and the quality is pretty good to boot! The menu is also available on their website. An English version of their menu is also available.

Mawaru Genroku Sushi (Fuse Restaurant)
Address

1-12-1 Ajiro

, 

Higashiosaka, 

Osaka Prefecture, Japan 577-0841
Website

http://www.mawaru-genrokuzusi.co.jp/

Hours of Operation 

Mon-Sun (closes for holidays)




Daily: 10:30-22:30

Prince Range

125-130 per plate for most items
This is a great place to visit if you are visiting Osaka. Not only is this a great restaurant, but you get to brag that you've been to the first kaiten in Japan!