Soji-ji Temple, Osaka's Turtle Temple
In Ibaraki City, the middle of a quiet little neighborhood, lies Soji-ji [総持寺], one of the 33 temples of the Saigoku Kannon Pilgrimage. Though this temple is not that big at all nor is it a tourist spot, people constantly visit Soji-ji making it disputably one of the most famous temples in Osaka. The temple also is famous for something rather unusual, turtles!
About Soji-ji Temple
The temple sits on a hill and is only a short 3-minute walk from both the Hankyu and JR stations. However, since it is completely surrounded by houses—so it may take a little searching to find it.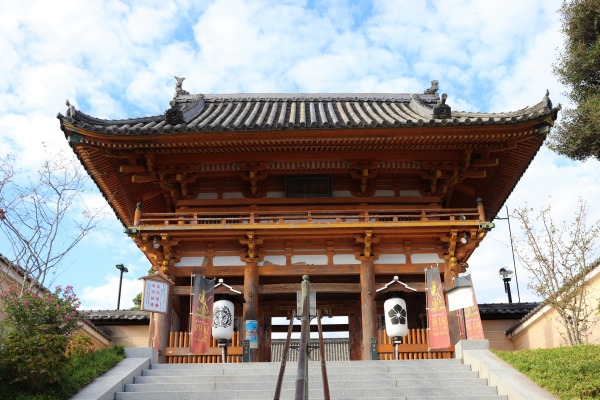 The Monk and the Turtle
Temple records suggest that Soji-ji Temple dates back to the Heian Period. According to temple lore, Soji-ji exists because of a very special encounter between man and turtle. One day, Fujiwara no Takafusa saw a fisherman catch a turtle. It just so happened that that day was a day of commemoration for Kannon Bosatsu. As he reflected on this though, the monk took pity on the turtle. He then bought the turtle released it.
One night, Takafusa's wife threw her stepson, Yamakage, in the river. Believing his son had drowned, Takafusa began to weep.  Suddenly, the turtle that he saved emerged from the river with Yamakage on his back.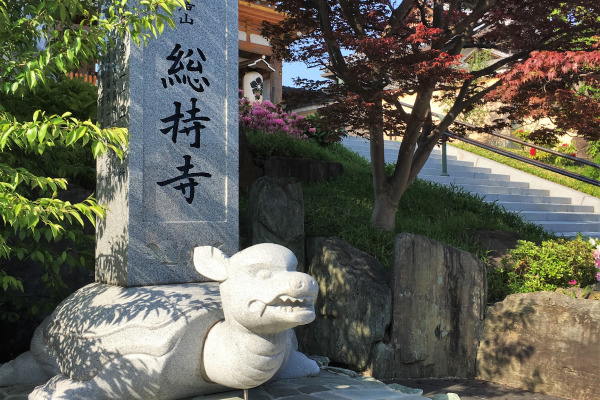 When Yamakage heard this story when he was older, he felt grateful to the turtle that saved his life and decided to make a statue of Kannon.  This is why the main statue of Soji-ji is Kannon statue riding a turtle. The statue of the Kannon riding the turtle is enshrined in the hondo, but unfortunately, it is only on public display April 15th-21st.
Additionally, the turtles in the temple are particularly rare as they are indigenous to Japan. The most common species seen around Japan today are in fact, an invasive species.
Temple Grounds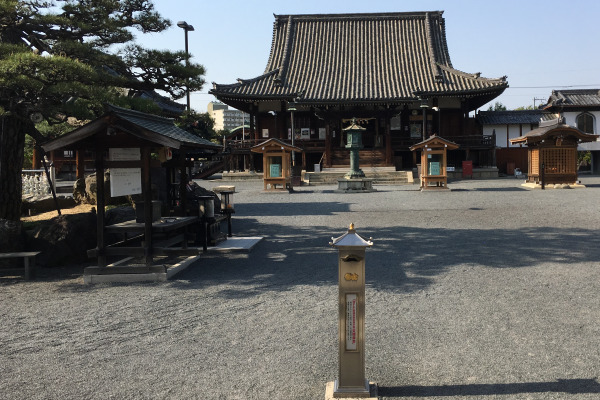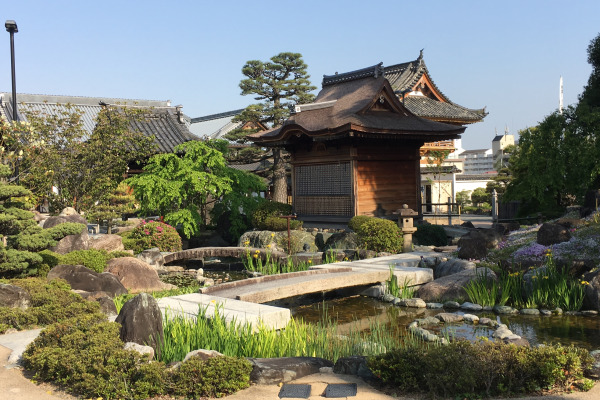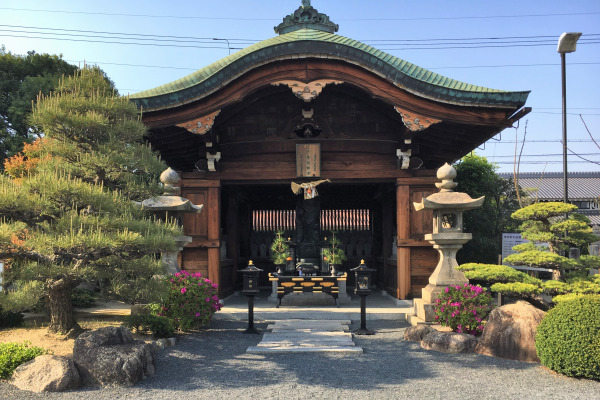 The Way of the Kitchen Knife
According to the temple records, while the sculptor was making a statue,  Fujiwara no Yamakage, a reputable chef, cooked for him during the thousand days it took to carve the statue. Now, Fujiwara no Yamakage is known as the founder of the Shijo School of Cooking or Hochodo. 
As you might imagine, proficiency with a kitchen knife is a highlight of this cooking style. Therefore, in Soji-ji, on April 18th every year, the temple holds a commemorative ceremony to Fujiwara no Yamakage. During this ceremony, a master chef fillets a fish using only a kitchen knife and a pair of chopsticks– never touching the fish with his hands!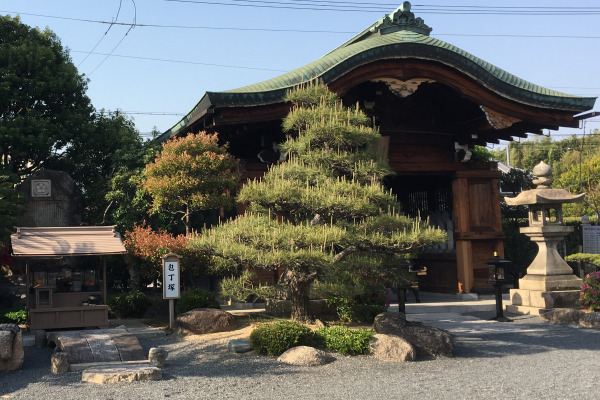 Also in the temple ground, there is a knife mound where people bury a knife in the hope of better skills in cooking.  
Information: Soji-ji Temple