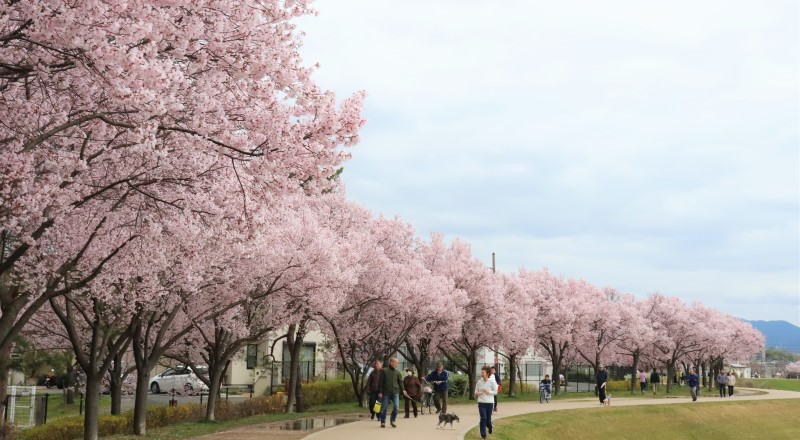 Sayama Pond: Japan's Oldest Manmade Pond
Just half an hour from Osaka city is quiet Sayama Pond. Now it is known for the pretty cherry blossom spots favored by many Osakans, but this pond is not just a pretty pond. This little pond is the oldest manmade pond in Japan dating back to the 7th century and was a crucial source of water– helping irrigate farms and rice paddies for hundreds of years.
About Sayama Pond
 This pond was made by blocking by two rivers: the Nishiyoke River and the Mitsuya River.  It is a huge pond: its perimeter is 3.4km and is 400,000km2 wide. However, this pond is not just big. In fact, it was made in 616; making it without a doubt the oldest manmade pond in Japan.
It even appears in the Koji, which states that Sayama Pond was created by Prince Inishikinoirihiko* [印色入日子命]. Later, Gyoki renovated this pond to help improve the water supply to local farms. Even later, Chogen, a famous architect who is known for rebuilding the building housing the Daibutsu in Nara, and Katagiri Katsumoto, who built many castles in the Sengoku and Edo periods, renovated Sayama Pond. All these factors strongly indicate that this pond played an important role more than a thousand years ago. 
Today the International Commission of Irrigation and Drainage (ICID) lists Sayama Pond as a World Heritage Irrigation Structure.
*Son of Emperor Suinin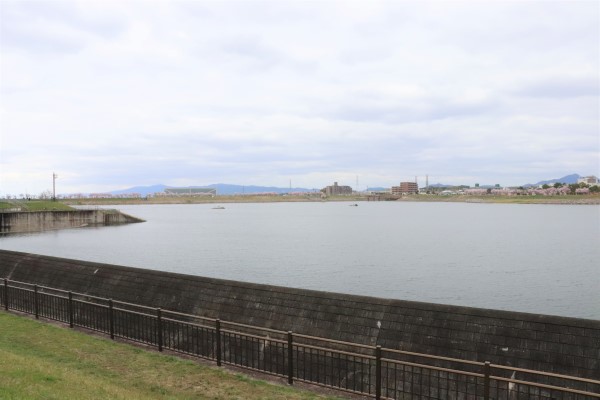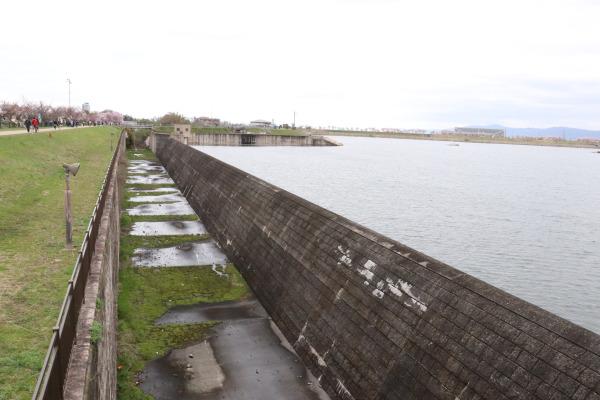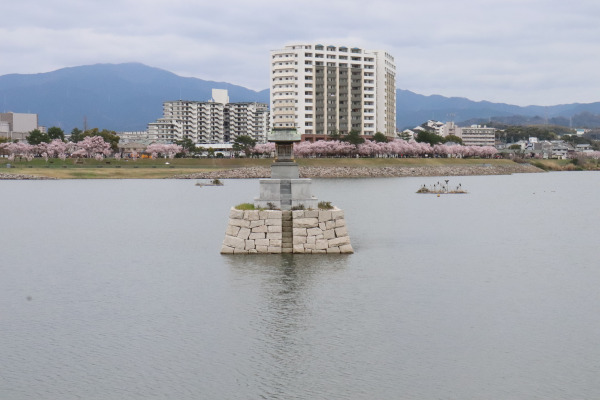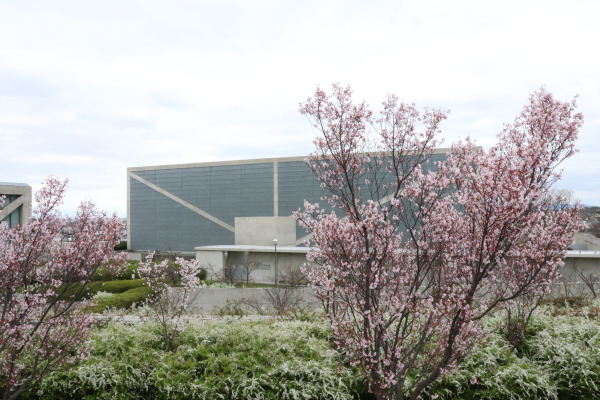 You may wonder why there is a manmade pond in the middle of Osaka. The answer is straightforward; there is little water in the south Osaka region. If you open Google Maps and take a look at the south Osaka region, you can see many watery areas. You may think this is a marshy place area, but that is far from the truth. All those places are manmade ponds, some built in ancient times, but all were essential irrigation sources.
Cherry Blossom Season 
Sayama Pond has a beautiful 3km trail that goes around the pond. On either side of the trail are many cherry blossom trees and quite pretty in the cherry blossom season.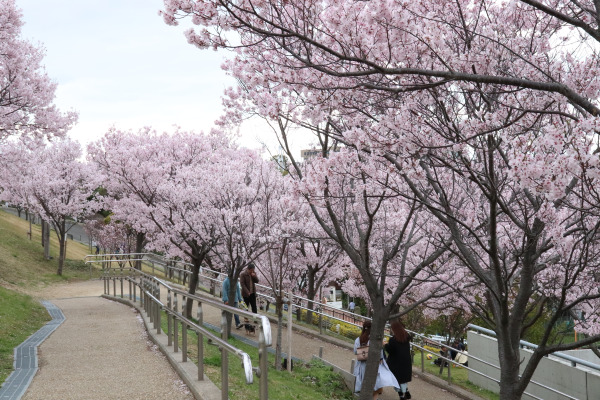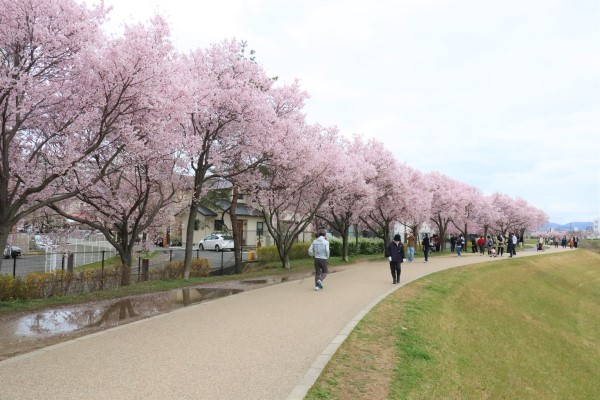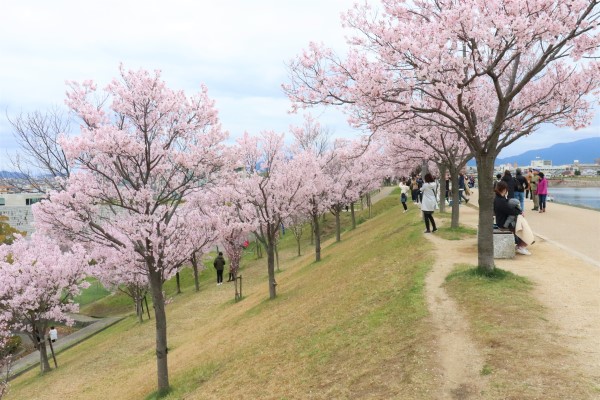 Around the pond are two types of cherry blossoms trees: the someiyoshino, one of the most common breeds of cherry trees in Japan, and koshinohigan, which is rare bleeds of sakura. It is hard to differentiate those two kinds, but koshinohigan typically blooms a bit earlier and typically has more vivid colors than someiyoshino.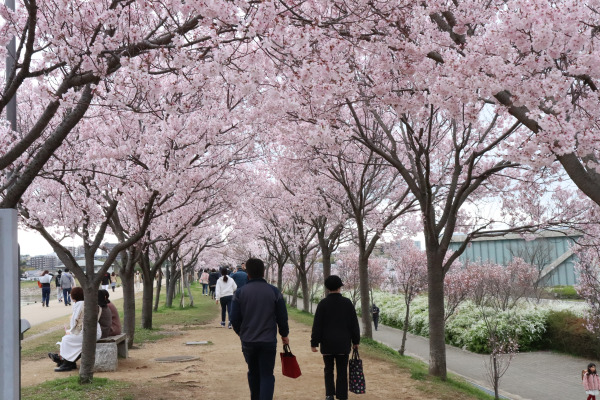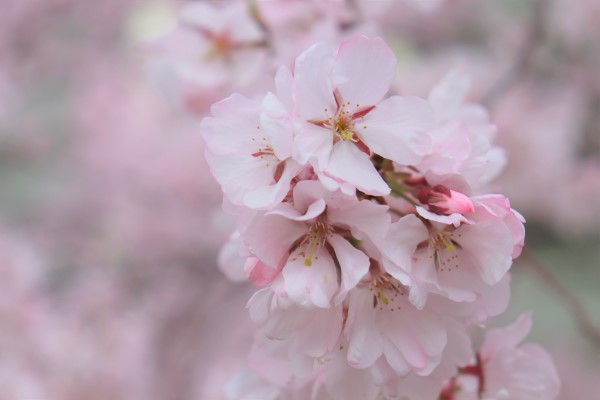 Information: Sayama Pond
Address
Oaza Iwamuro, Osaka-Sayama City, Osaka Prefecture 
Website
Getting To
Sayama Pond is only a few mintues away from Osaka Sayama Satation of Nankai Koya Line, which is 20 minutes away from Namba Station. 
Hours
N/A
(Musuem  10AM-5PM, closed on Monday)
Admission
Free
(Museum is also free)
Note