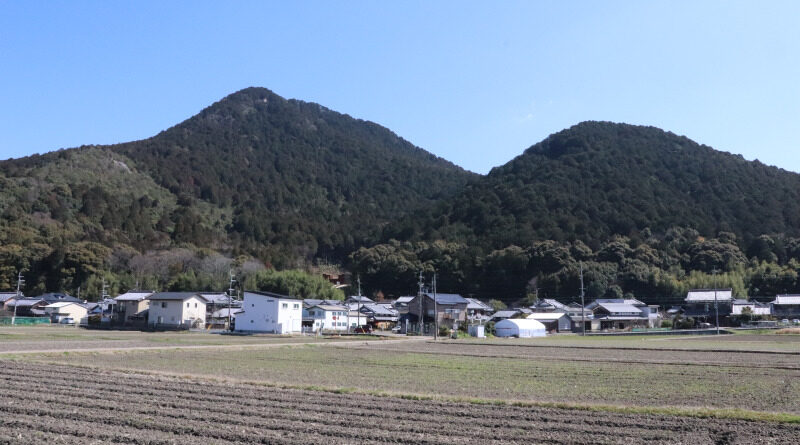 Mt. Mikami: Shiga Prefecture's "Mt. Fuji"
Known as the "Mt. Fuji of Omi" you'd expect Mt. Mikami in Yasu, Shiga to be a towering giant, much like Mt. Ibiki. However, despite being only 432 meters high, this mountain is still admired for its beautiful triangular shape and is also the setting for a very famous Japanese folktale.
In fact, Lady Murasaki wrote this poem about Mt. Mikami:
 [打出でて 三上の山を 詠れば 雪こそなけれ 富士のあけぼの]
"I arrived in Otsu to compose a poem about Mt. Mikami,
though the mountain was without snow, it resembled Mt. Fuji."
Tawara Tota and the Centipede
Though there are several stories about Mt. Mikami, by far the most famous is the Tale of Tawara Tota. The story goes like this:
Once upon a time, there was a big dragon lying on Seta Bridge in south Shiga. Though people were very much scared of the dragon, when the brave Tawara Tota saw the bridge, he was not impressed and passed right in front of it.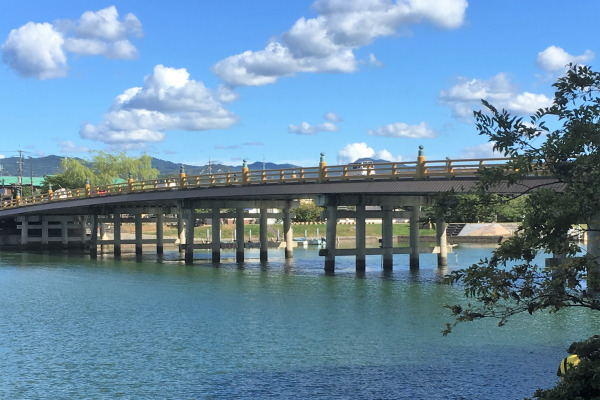 That night, a young woman visited Tota. She told Tota that in fact she is the dragon from the bridge and was looking for a strong, courageous man who can beat the huge centipede living in Mt. Mikami. Tota accepted the request and decided to battle the centipede.
Though Tota's abilities as a fighter were second to none, the centipede proved most formidable. He barely killed the centipede with his last leg. After that, the young lady invited him to the castle under the Lake Biwa and gave him new weapons and a large bell. Tota, thinking it to be a sacred bell, donated it to nearby Mii-dera Temple, since the temple's Shinra Zenjin-do, was quite famous among warriors and fighters.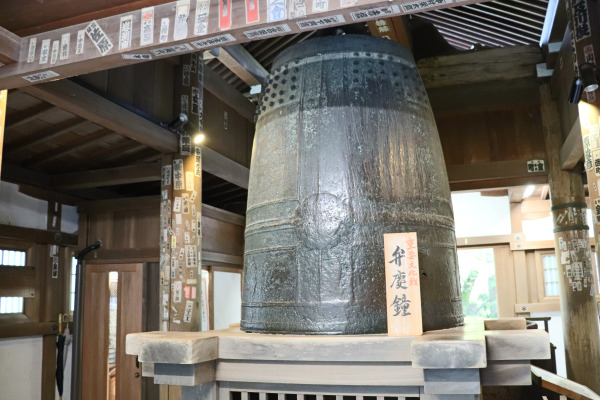 Getting to Mt. Mikami
After you exit the JR Yasu Station, you will immediately see the mountain you are about to climb. Unfortunately, there is almost no bus service available that will take you directly to Mt. Mikami. If you've already visited Mikami Shrine, the trail entrance is right across the street. Unlike Mt. Miwa, you don't have to obtain any permit to climb the mountain.  Just make sure to have a sturdy pair of shoes as about halfway up, the trail is quite rocky. Otherwise, we can't say there is any gear you really need for a hike on Mt. Mikami. 
Note: From 9/23 to 11/3, you have to pay 500 yen as entrance fee for the mountain at Mikami Shrine.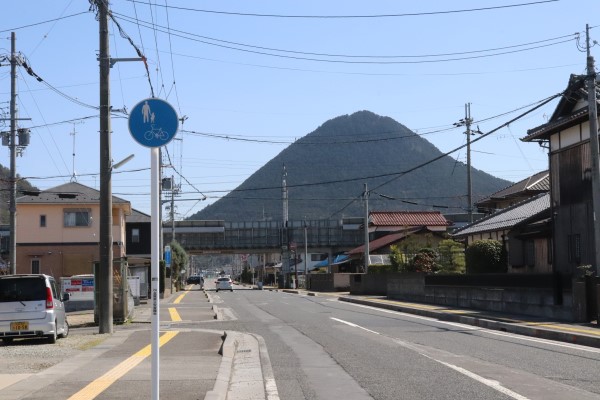 There are three routes to climb up Mt. Mikami: Omote-Tozando (Main Path), Ura-Tozando (Back Path) and the route from Omi Karyoku Park. While part of the Omote-Tozando is a bit rocky, the others are much easier path to the top of the mountain. Either way, it will take roughly an hour to reach the top.
We took the Omote-Tozando. To enter the trailhead, just turn at the intersection of Mikami-yama Tozanguchi and walk toward the mountain.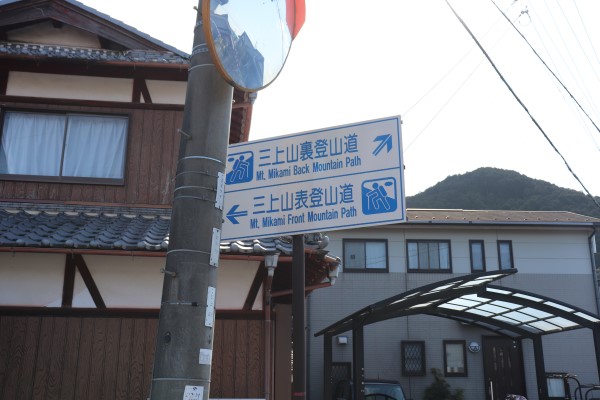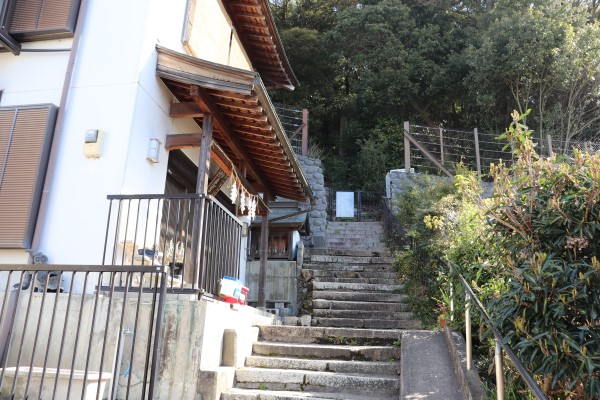 Hiking Mt. Mikami
The first 30 minutes of the trail is really easy to walk on. After Myoken-do, things start to become a bit steep.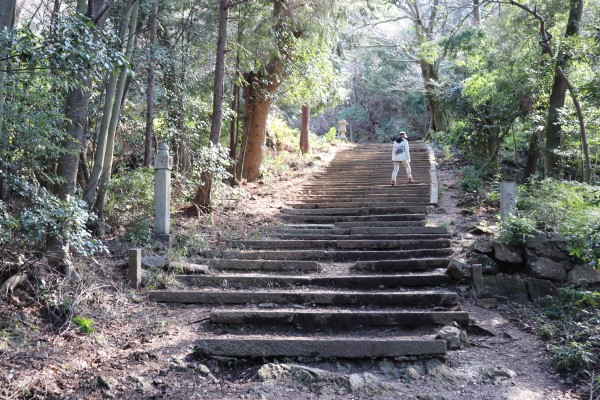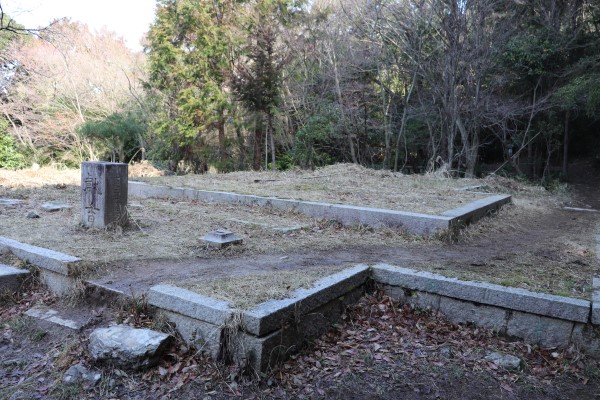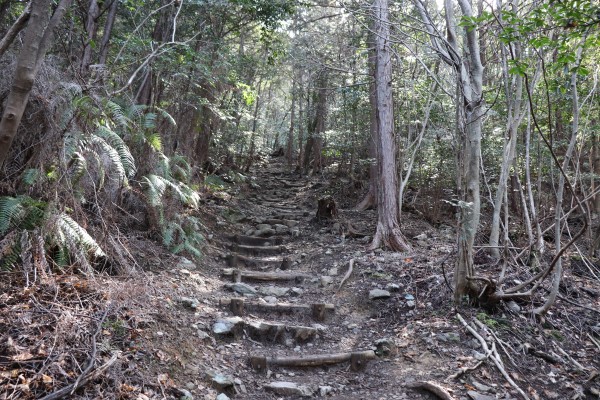 The trail changes a lot as you go further up the mountain. Around the midpoint, you will see a huge rock with a crack in the middle. You are supposed to climb up the rock use the chain to help get you through the narrow crack. If you don't want to try squeezing yourself through this point there is an alternative route, so don't worry!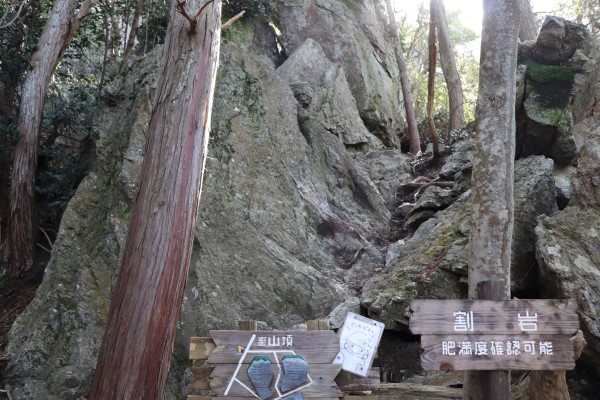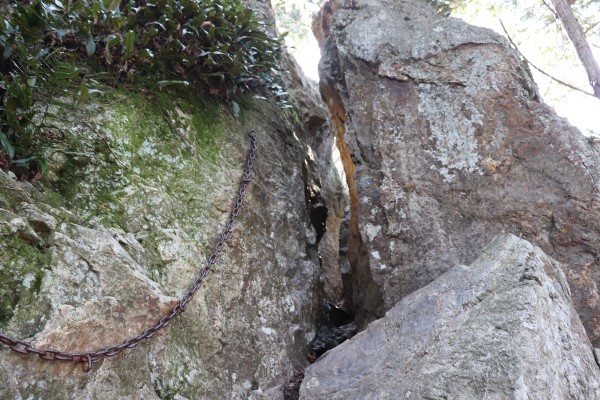 After this, a huge rock, it is only about a quarter mile to the top, but from here on, the trail is a bit tough as there are many rocks that you have to climb. However, there are always handrails and chains to help you along, so it is not that bad as you stay on the trail.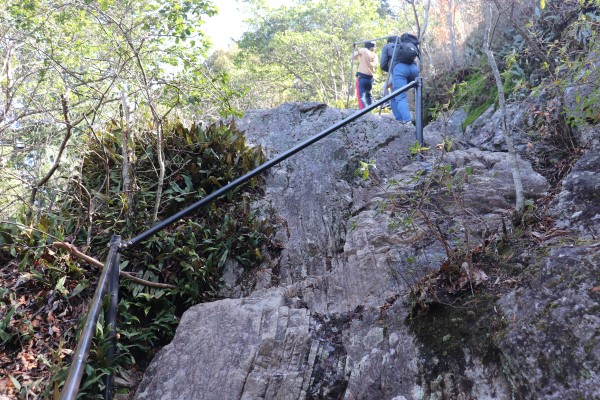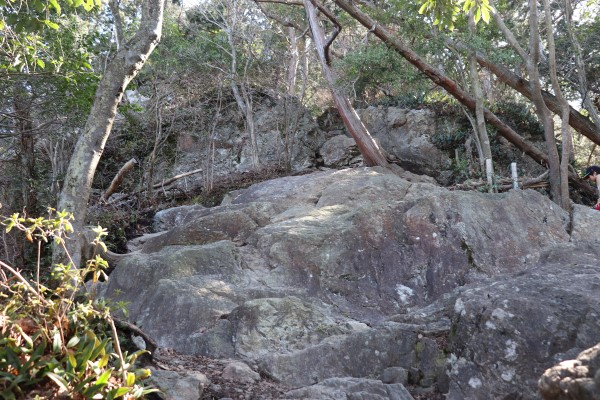 After a somewhat strenuous climb, you will be on top of the mountain. There is a great view from here! Because this is a pretty popular mountain, this lookout point from the top was a bit crowded…It would be nice to have lunch on here, but may not be possible especially during peak season.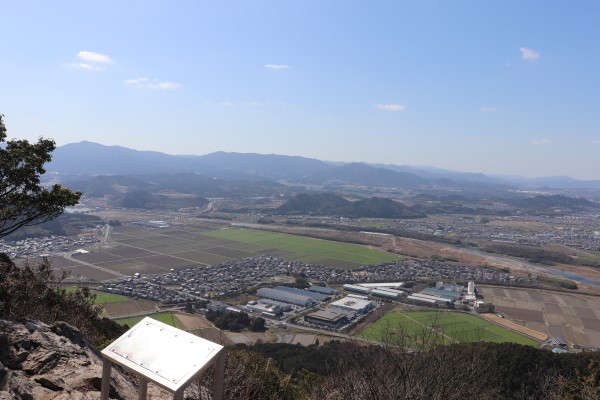 On the top of the mountain is a little shrine, which I assume enshrines Amenomikage no Mikoto (or Amenomahitotsu no Kami) as legend has it said that the god resides in this very mountain.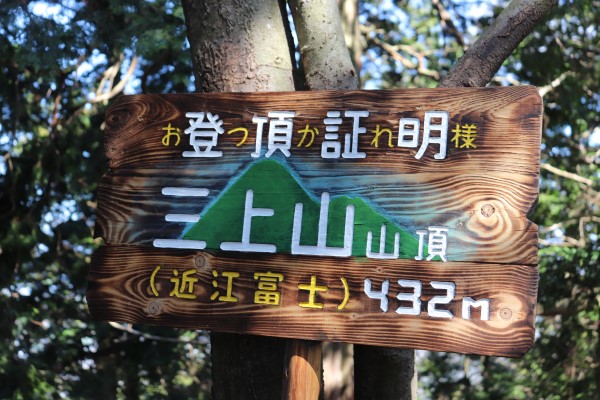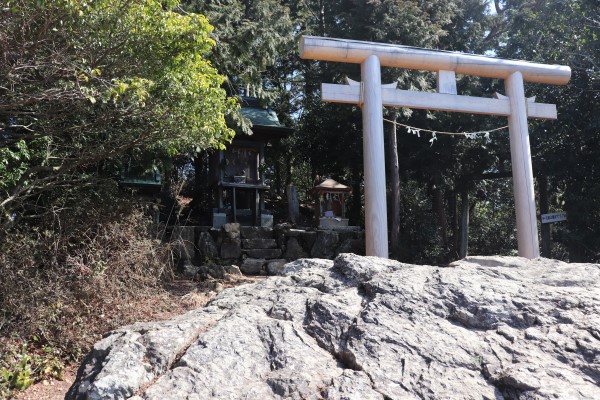 Mt. Mikami may be a bit harder mountain to climb up, it was not only a pretty mountain but also one of the best places you can enjoy the great scenery of Shiga prefecture.