Ise Honkaido 10: From Okitsu to Yokono
The Ise Honkaido is the sacred pilgrimage road that connects Osaka all the way to Ise Grand Shrine in Mie Prefecture. This time, we cover the western part of this route, from Ise Okitsu to Yokono. The part of the trail is predominantly spent deep in the mountain, but this is the last mountainous section in the entire Ise Honkaido! 
See here for the other entries of our Ise Honkaido series.
Ise Honkaido Part 10: From Okitsu to Yokono
This time we resumed our journey from Ise Okitsu. However, it was actually pretty challenging for us to resume the pilgrimage trail. 
From Osaka,  we had to take the Kintetsu limited express from Namba at 6:05 am. Then, we had to change to the local line at Sakakibara Onseguchi and get off at Kawai Takaoka Station. From there it was a short walk to the JR Isshi Station. It took just until 9 o'clock to finally get back to Okitsu. This is probably the only train available to Ise Okitsu from Osaka.  The next one will come around noon…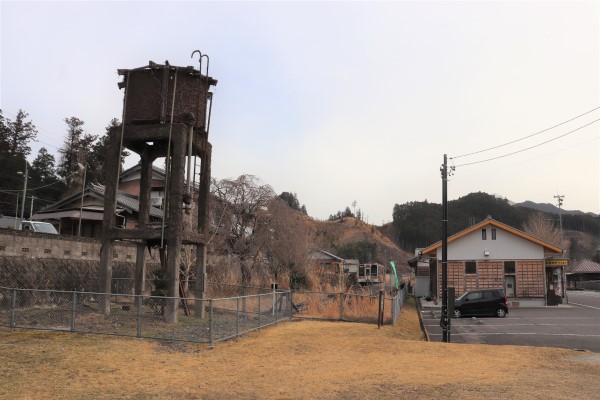 In front of Ise Okitsu Station is the town's historic distrcition, which follows along the Ise Honkaido. I guess this town was once quite popular when people would often make the pilgrimage to Ise, but now it is just a small countryside town with no supermarket or convenience store.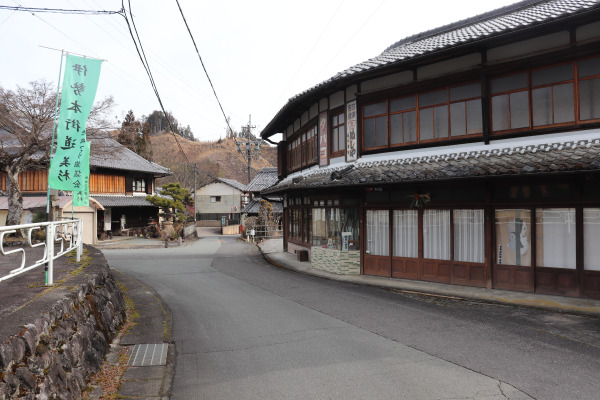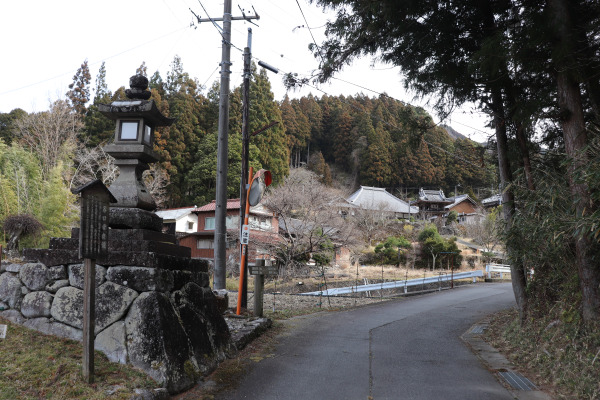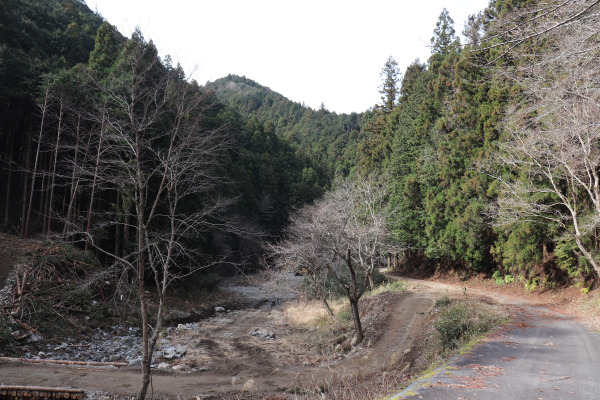 Kaisaka Pass
As we are approached the Kaisaka Pass, the paved road gradually gave way to a dusty mountain trail. The Kaisaka Pass is known as one of the scariest places on Ise Honkaido. This area was once plagued with bandits and all manner of outlaws. There is even a little decapitated jizo near the entrance of the pass to mourn the death of those murdered by the thieves. As far as we know, there were no such criminals roaming this pass anymore. That being said, I can see how some might be spooked on this trail.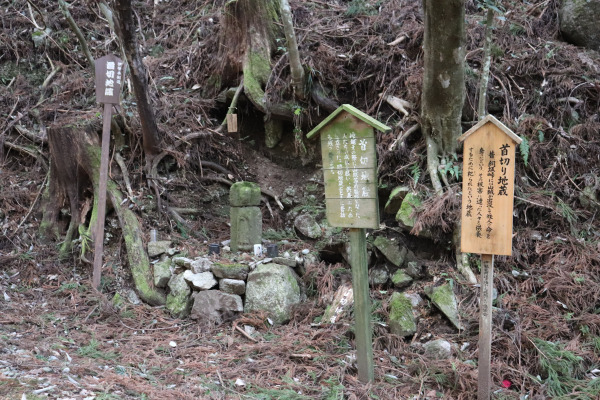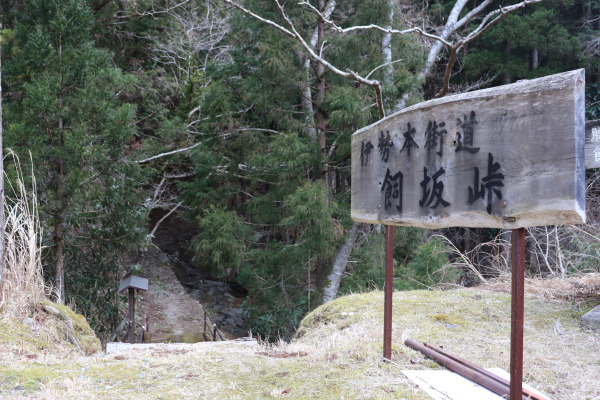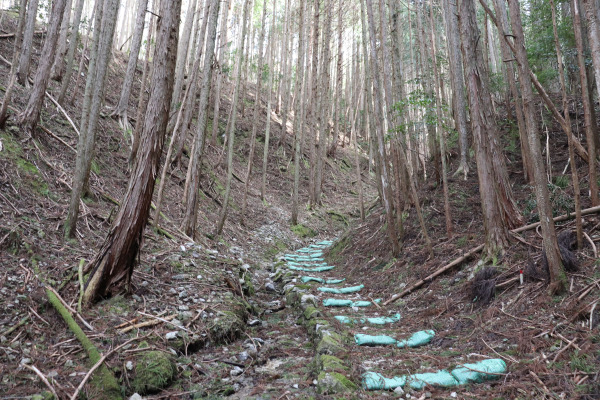 After a quiet walk for half an hour, we arrived at the top of the pass.  There is nothing here today, but there used to be a tea house here where weary pilgrims could catch their breath and even find some entertainment and provisions.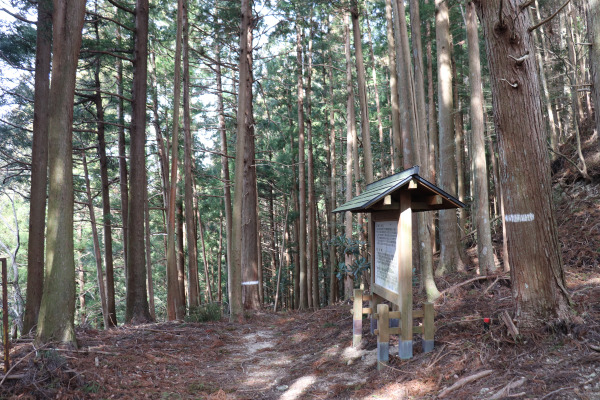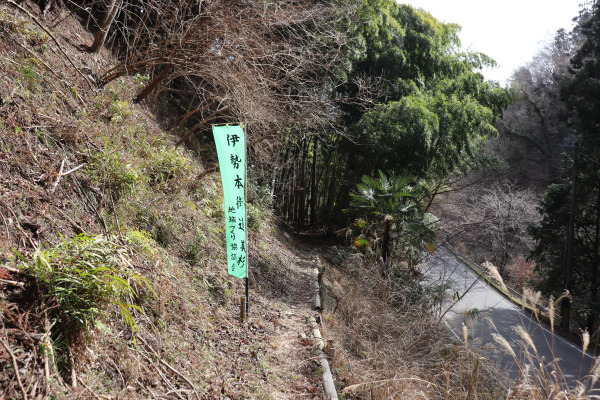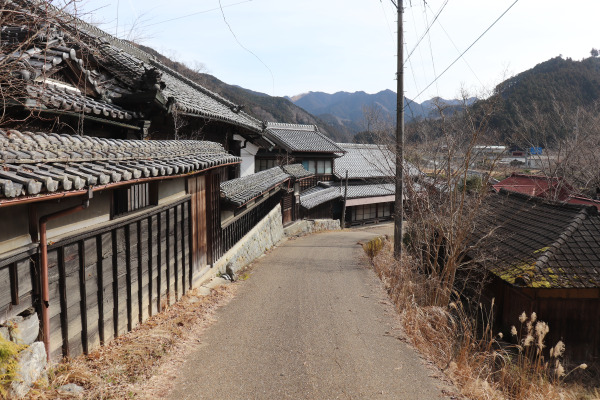 Kamitage – Kitabatake Shrine
After leaving the Kaisaka Pass is the small community of Kamitage. This is a post town or shukuba-machi, a small town that catered to travelers and pilgrims on the Ise Honkaido. Sadly, there are no more inns or trading posts here anymore.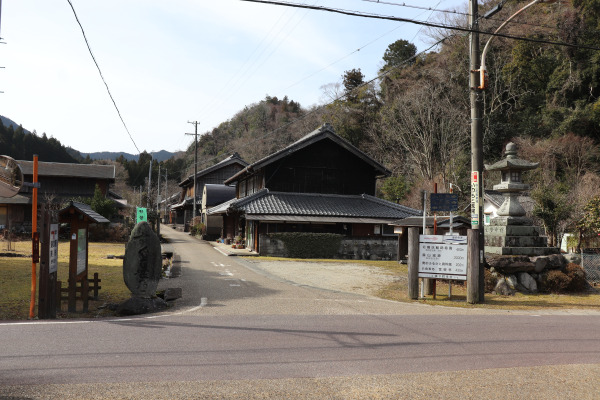 If you take a small 10-minute detour from the main route of the Ise Honkaido, you can visit the Kitabatake Residence and Kitabatake Shrine. This place enshrines the Kitabatake clan– including Kitabatake Akiie, one of the most prominent members of Emperor Go-daigo's court during his reign. Kitabatake clan governed Ise for more than 200 years and even became daimyo in Sengoku Period. Their main castle, Kiriyama Castle was located right next to Kitabatake Shrine in Kamitage with their hundreds of subordinates living in this town.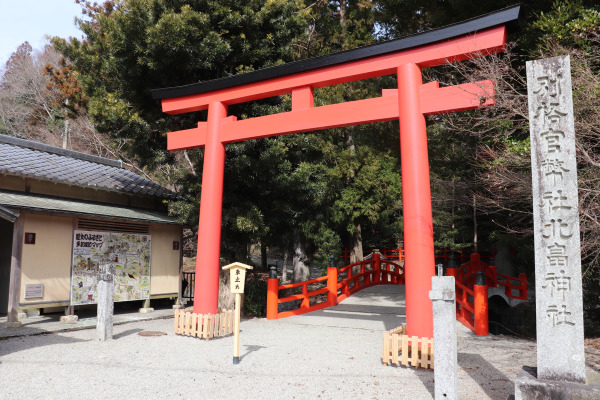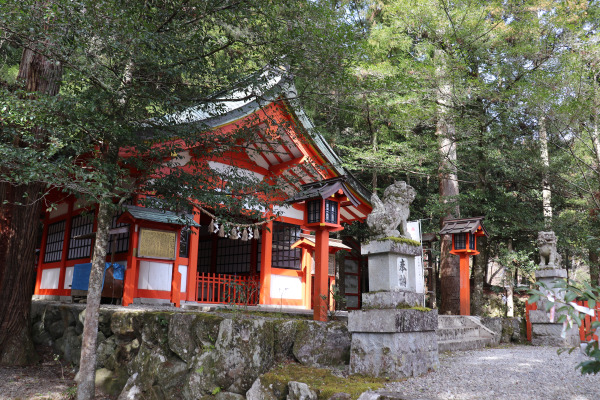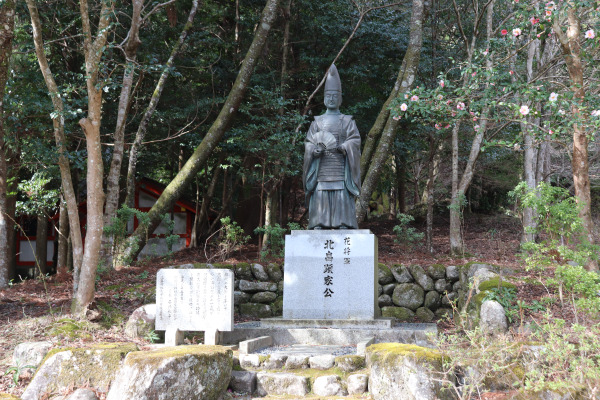 Tage Juku
At the end of the little community of Kamitage is Misugi Road Station, where you can buy food and drinks. This is as close to a convenience store as you are going to find around these parts. It certainly has been a while to see a store like this on the Ise Honkaido! If you have been searching fr souvenirs, we suggest buying yokan from Azumaya (Azumaya is located near Kitabatake Shrine), a treat popular with Ise pilgrims for centuries! We also bought some (small) tempura river trout–another popular item you can find in Misugi.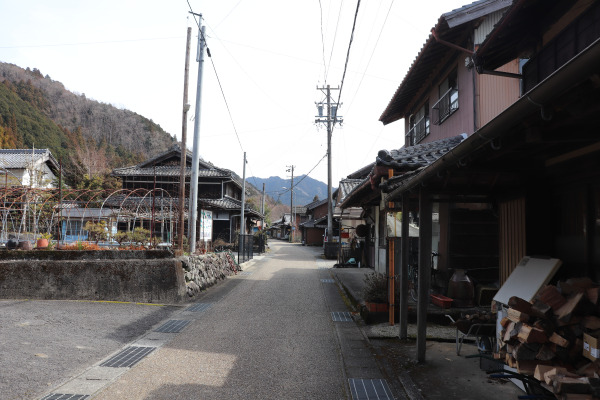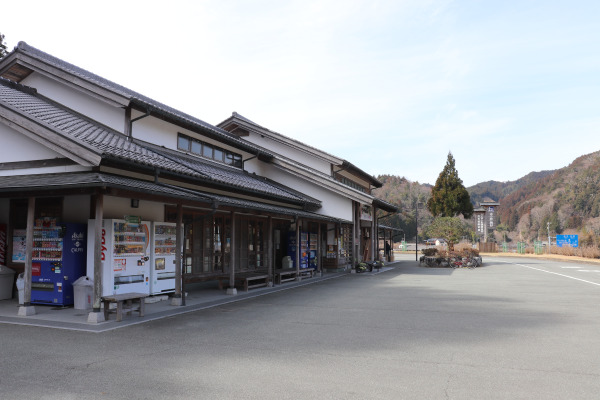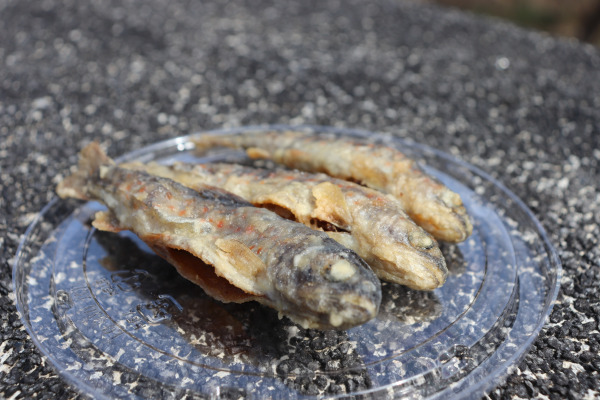 From here, the Ise Honkaido goes along  National Route 368 to the Hissaka Pass. The honkaido is not faithful to Route 368 and at times menders down small trails, so we had to check our maps frequently! Though the road started as a wide national road, it got smaller and smaller as we approached Hissaka Pass. We thought it would be like when we went to the Kuragari Pass, which was just wide enough for a few cars, but in fact, there was a decent amount of traffic. It seems there is a large and popular campsite somewhere around here (camping is quite popular in Japan now!!)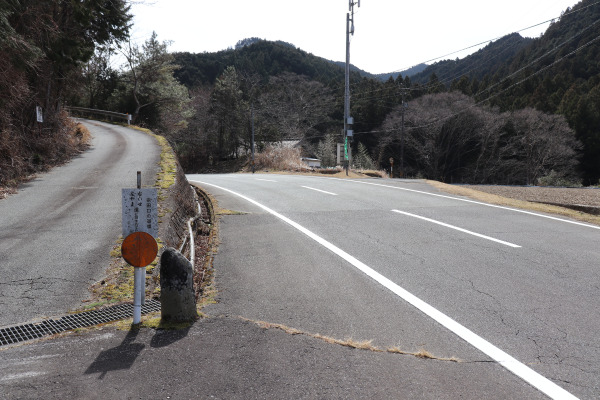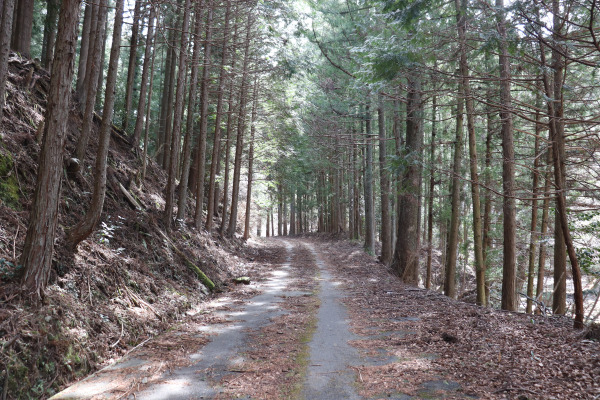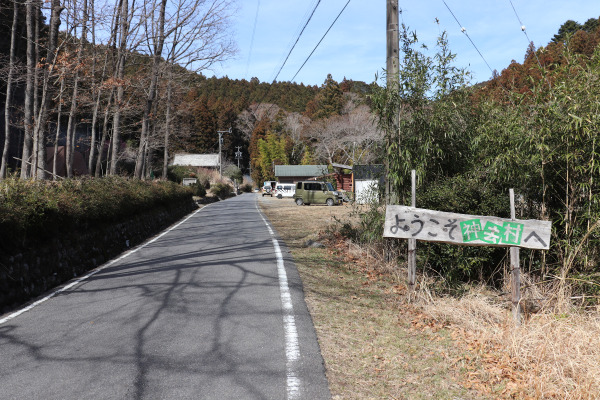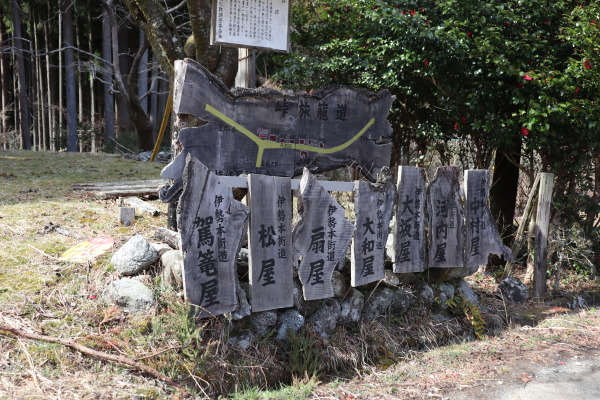 Hissaka Pass
We walked along National Route for several hours, and just when we thought we were going to hike the whole pass on a paved road the trail broke away from the highway and went into the mountain.  
From Hiabra, it was a long 50km long mountain walk, but this was the last section of mountain tail on the Ise Honkaido.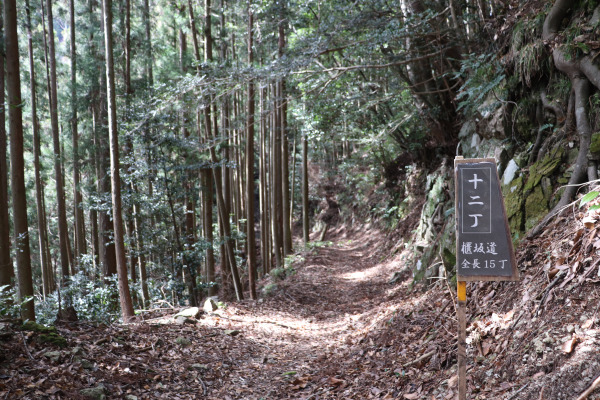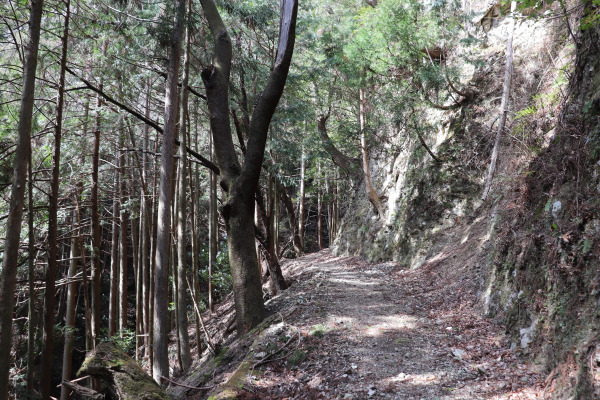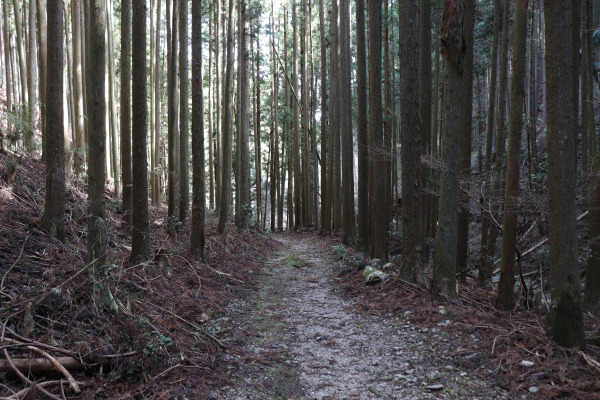 To Yokono
After the Hissaka Pass,  we followed the highway to Yokono, our destination today.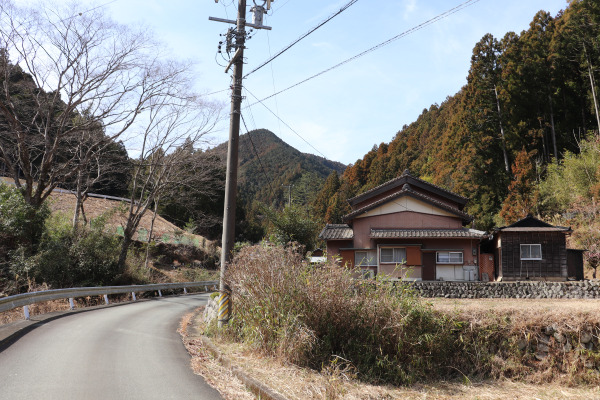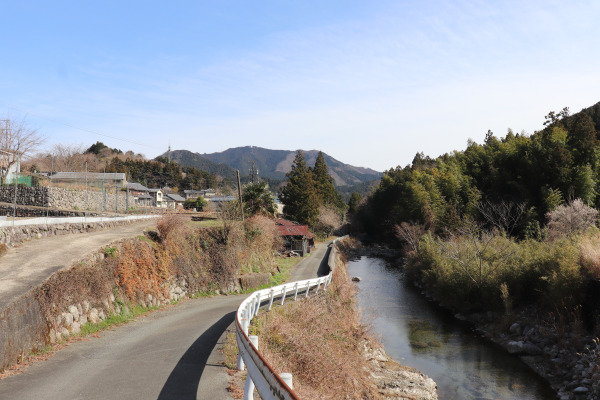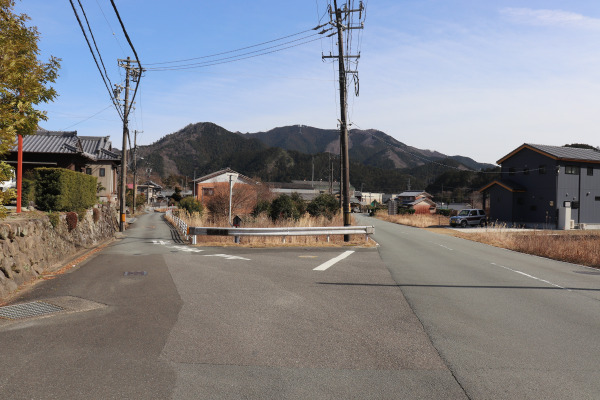 Before too much more, we arrived in Yokono! From here, the Ise Honkaido goes through flat fields along the Kushidagawa River until (at long last) reaching Ise Grand Shrine. Yokono is roughly 20km from Taki and from there, it is another 30-40km to Ise Grand Shrine. From Yokono, we took a bus to Matsusaka Station. Thankfully, there was a convenience store near the bus stop. We really needed this opportunity to "unwind"!
Phew!
 Next time we will walk to Taki Station from Yokono!!