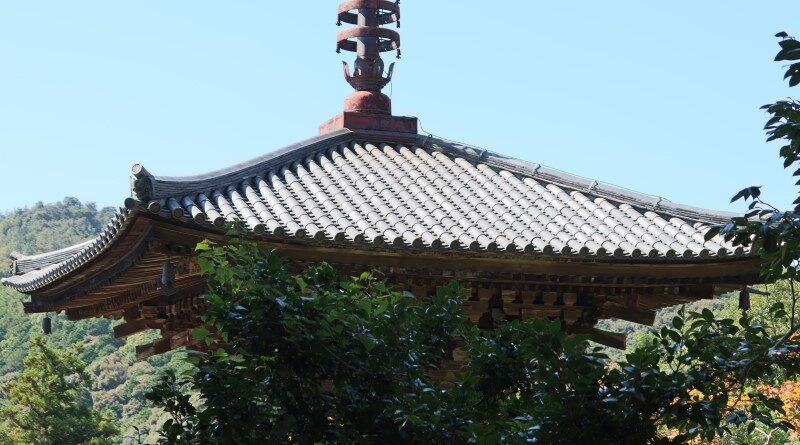 Ichijo-ji Temple, Home to Hyogo's Oldest Pagoda
While for many people in Kansai, the name Ichijo-ji is the name of a popular ramen district in Kyoto, however in Hyogo Prefecture "Ichijo-ji" is the name of one of the temples of the Saigoku Kannon Pilgrimage. This Ichijo-ji  i40 minutes away from Himeji Station by bus is Ichijo-ji Temple, one of the Saigoku Kannon Pilgrimage. Well-known for its pagoda, a Japanese National Treasure, the temple is an important historic and cultural landmark.
Ichijo-ji Temple
Ichijo-ji Temple was built by an Indian monk named Hodo in 650 as a reward for his prayers seemingly curing Emperor Kotoku of his illness. He came to Japan in the 6-7th century via China and Korea and opened many temples in what is today southern Hyogo prefecture. There are also has many legends about him, such as for example, that he rode on purple cloud (or an iron dish depending on who's telling it) to Japan .
Ichijo-ji is small temple, so you won't take more than hour to fully look around.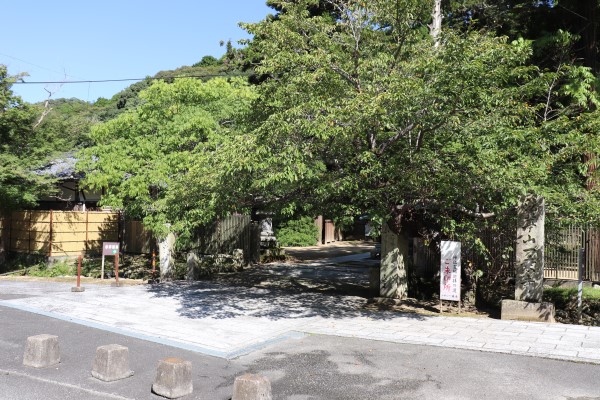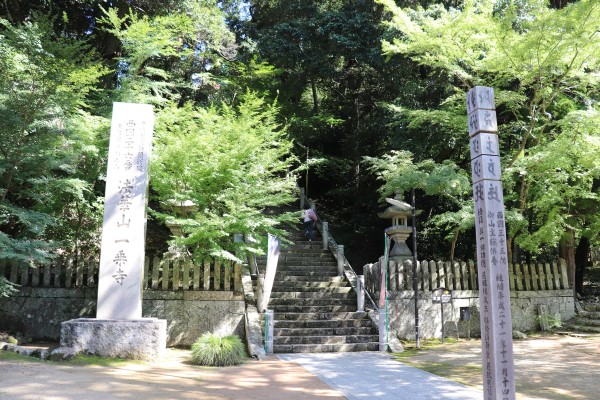 To learn more about the Saigoku Kannon Pilgrimage, check out our post here.
Upon entering the temple grounds, you will see the long flight of stairs leading up to the hondo, or main temple building. Almost all buildings at Ichijo-ji Temple are along these stairs, so its pretty concise.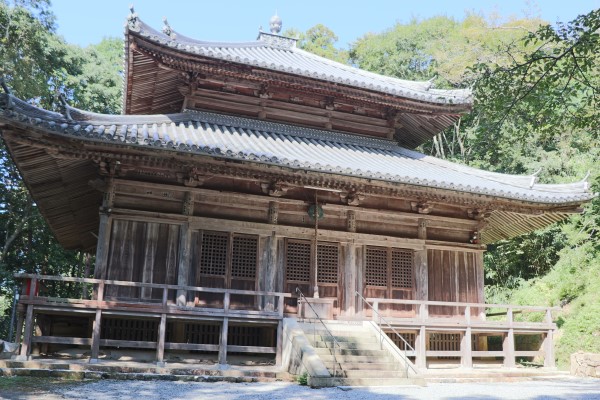 Pagoda
On the way to Hondo is Ichijo-ji Temple's famous three story pagoda. It was built in 1171 making it one of the oldest pagoda in Japan.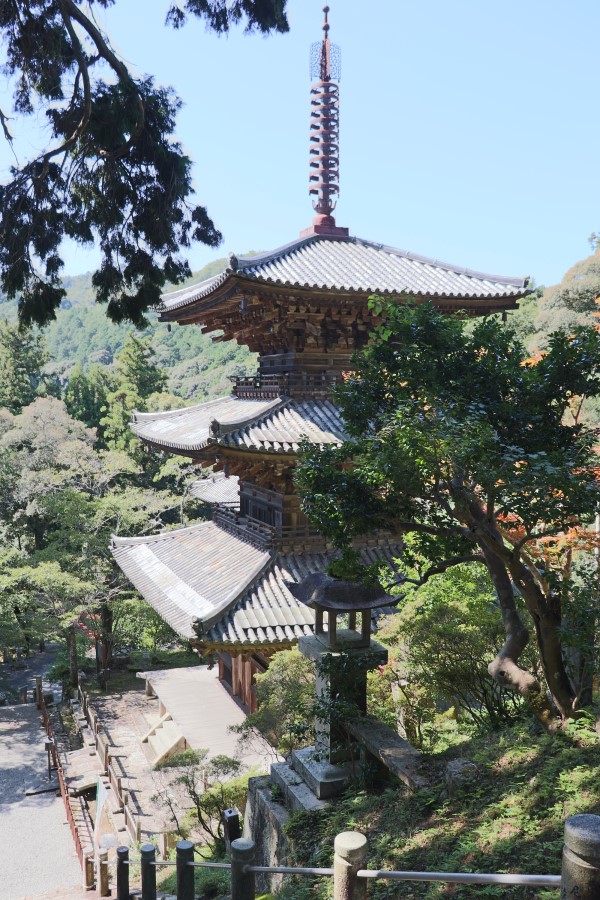 Hondo
Once you reach the top of the stairs, you will see the hondo. The principle object of worship here is a statue here is a Kanzeon Bosatsu that was carved in 8th century. It is unfortunately usually not open to public for viewing. As is often the case, the temple has a replica of the statue (also dating from the 8th century) that is exhibited in the temple's  twice a year.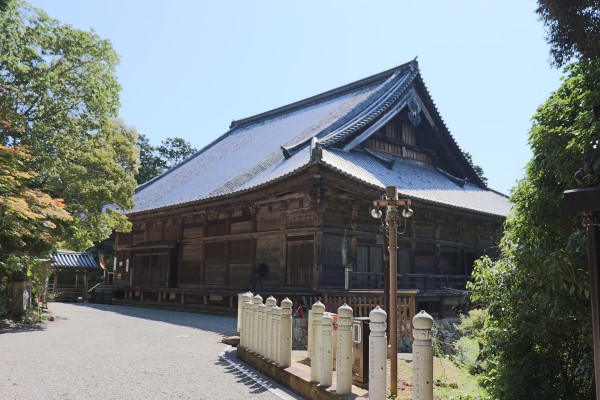 Exploring Ichijo-ji Temple Grounds
If you have time before your bus leaves, you should go just behind the hondo and explore more of the temple grounds. It will only take about 15 minutes to see the rest of the temple grounds, so if you can, try to see everything.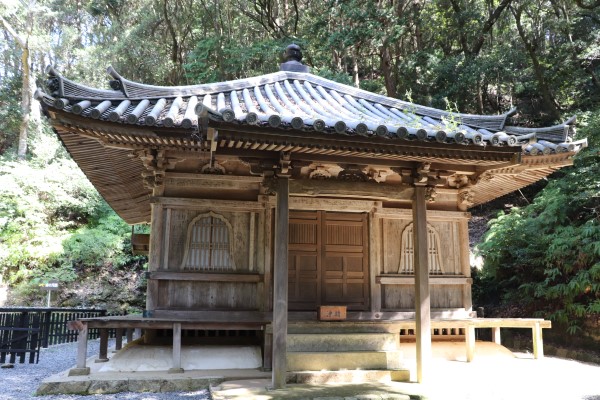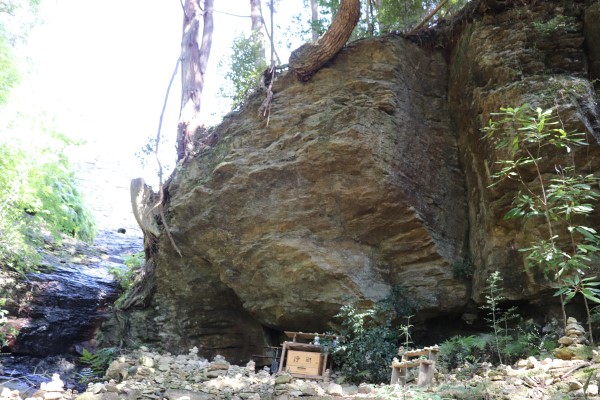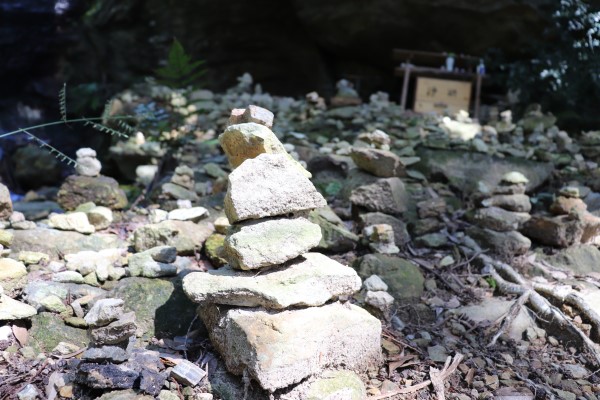 Information: Ichijo-ji Temple
Address
821-17 Sakamoto, Kasai, Hyogo Prefecture 〒675-2222
Website
http://saikoku33.gr.jp/place/26
Directions
Ichijo-ji is 40 minutes from Himeiji Station by bus (no.71) from Yashiro Station. Bus service is quite sparse, so make sure to check the bus schedule!
Hours
Mon-Sun: 8:00-17:00
Admission
500 yen
Notes