Engyo-ji Temple, Himeji's Best Kept Secret
When people think of the city of Himeji, their first thought is of course Himeji Castle. However, Himeji definitely has more than just its castle! Another one of Himeji's most popular sites among Japanese natives is Engyo-ji Temple [円教寺]. While it is a bit hard to access because it is located on the top of the mountain, it attracts many people from all over the country as it is one of the biggest temples in the Saigoku Pilgrimage.
The History of Engyo-ji Temple
After becoming a monk at the age of 36, Seiku [性空] practiced Buddhism diligently in Kyushu. At 57, he went to Mt. Shosha where he had a vision of a god praying to a sakura tree. So, he carved an image of Nyoirin Kannon on the sakura tree and built a huge hall to worship it. This building is currently called Maniden. In 960 Seiku officially opened this unnamed temple.
Seiku's fame soon reached Kyoto and many aristocrats visited this temple. When Emperor Kazan visited this temple, he named it "Engyo-ji". Also, the infamous Emperor Go-daigo visited this temple too.
However, massive fire struck the entire temple in 1492, burning down the most of the temple including its main deity. For this reasons, unfortunately, Engyo-ji does not have any really ancient buildings, or any national treasure buildings.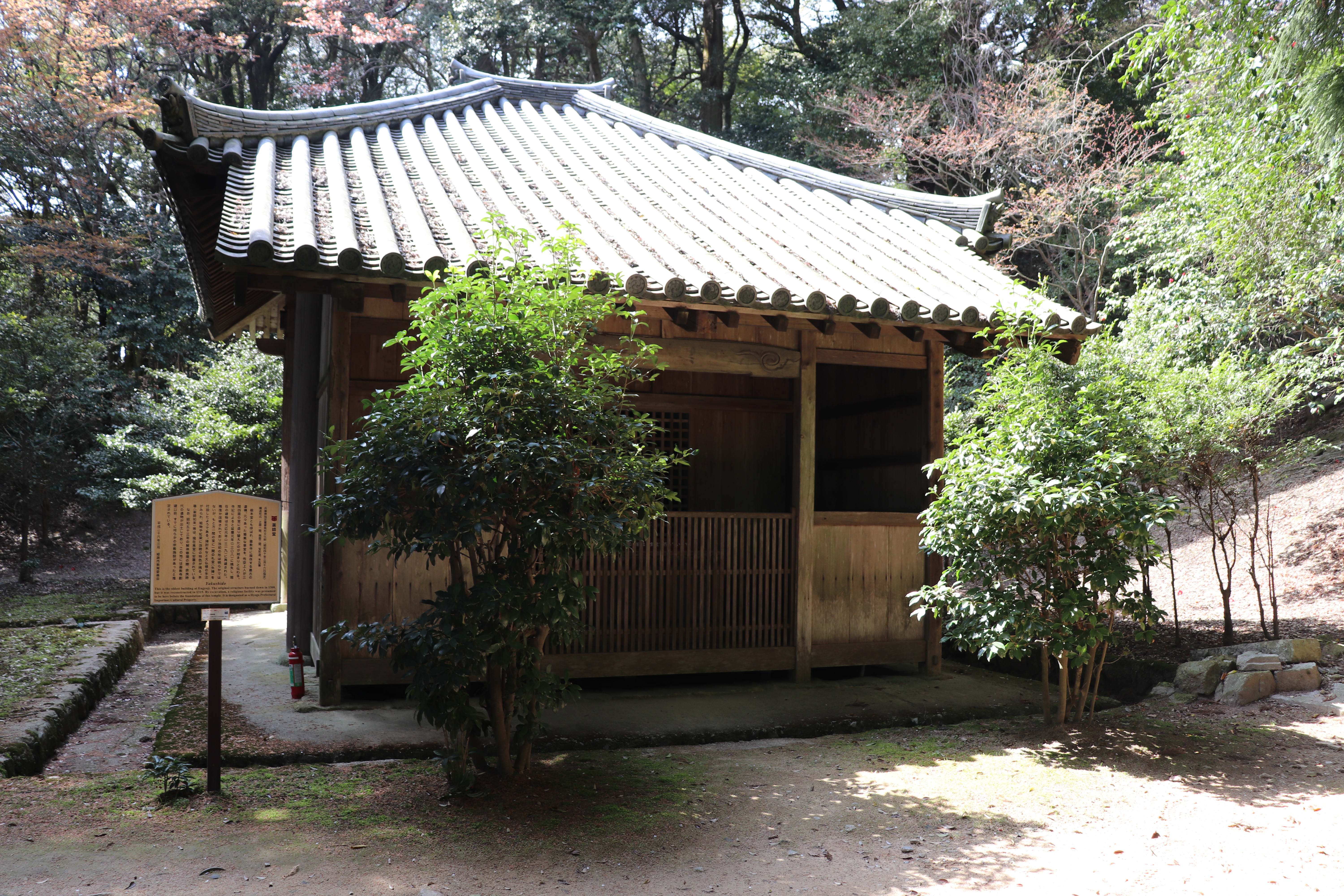 On top of this fire, when Hideyoshi clashed with fight the Morii clan in the Chugoku Region, he used Engyo-ji, as the base for his main camp. It likely comes as no surprise then that a number of the soldiers looted and defiled the temple.
Despite those difficulties, Engyo-ji today stands quite strongly atop of Mt. Shosha.
Getting to Enkgo-ji Temple
The closest station to Engyo-ji is Himeji. From Osaka, you can take the Shinakansen, or the Hanshin/Sanyo Line. It takes only 30 minutes from Osaka by Shinkansen but can be very expensive (of course, you don't have to worry about if you have a JR pass). We always take Hanshin/Sanyo Line to Himeji from Osaka simply because it is cheap, though it takes hour and thirty minutes to get there.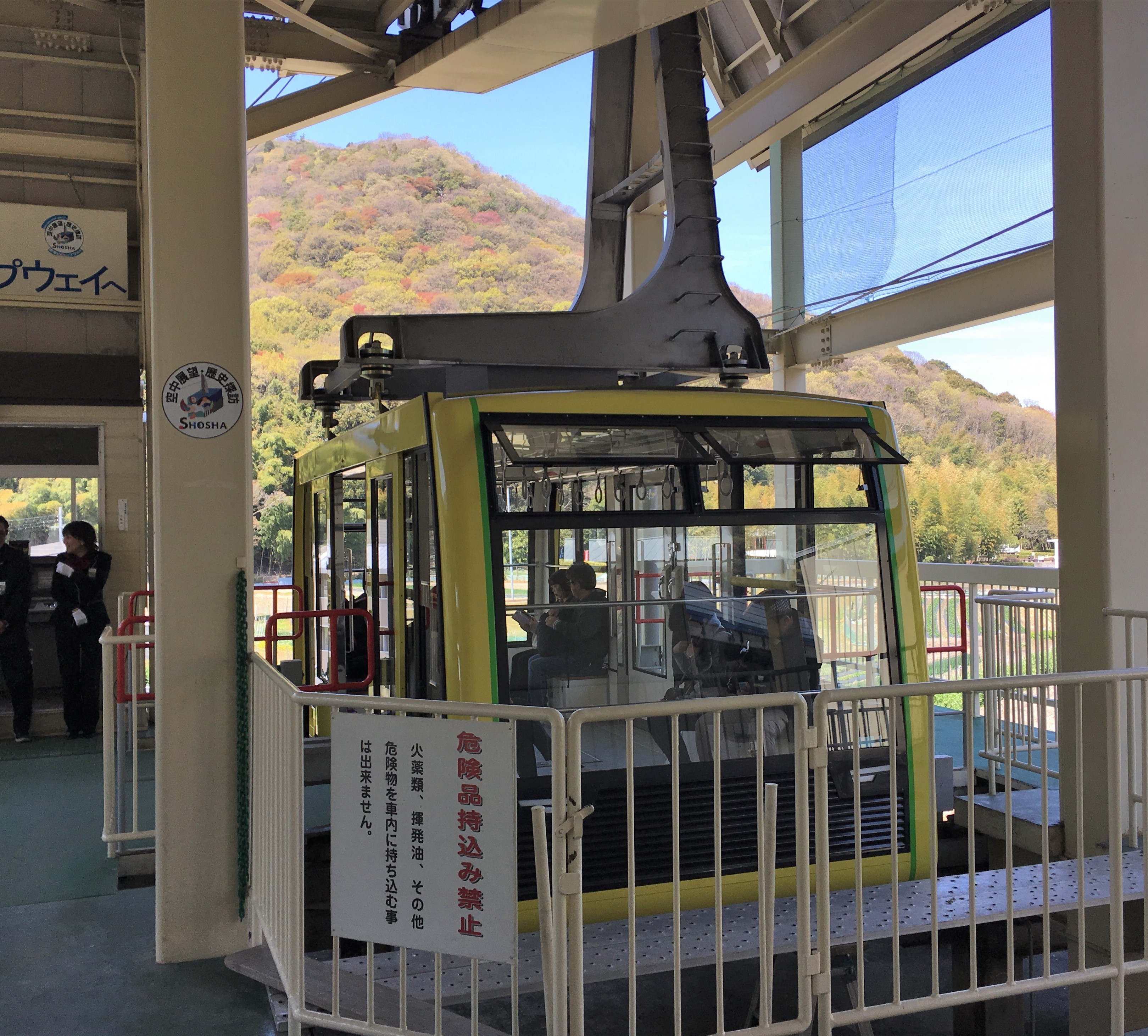 Engyo-ji is a bit far away from Himeji Station. First, you have to take a bus (number 8, Shinki Bus) from Himeji station for Shoshazan Ropeway. From the last bus stop, take a ropeway to the top of Mt. Shosha, where Engyo-ji is located. There is plenty of bus service from Himeji to Shoshazan Ropeway, but be sure to arrive there early enough as ropeway service ends around 4 o'clock or so. I think you should be on the ropeway no later than 2 o'clock.
Engyo-ji Temple Grounds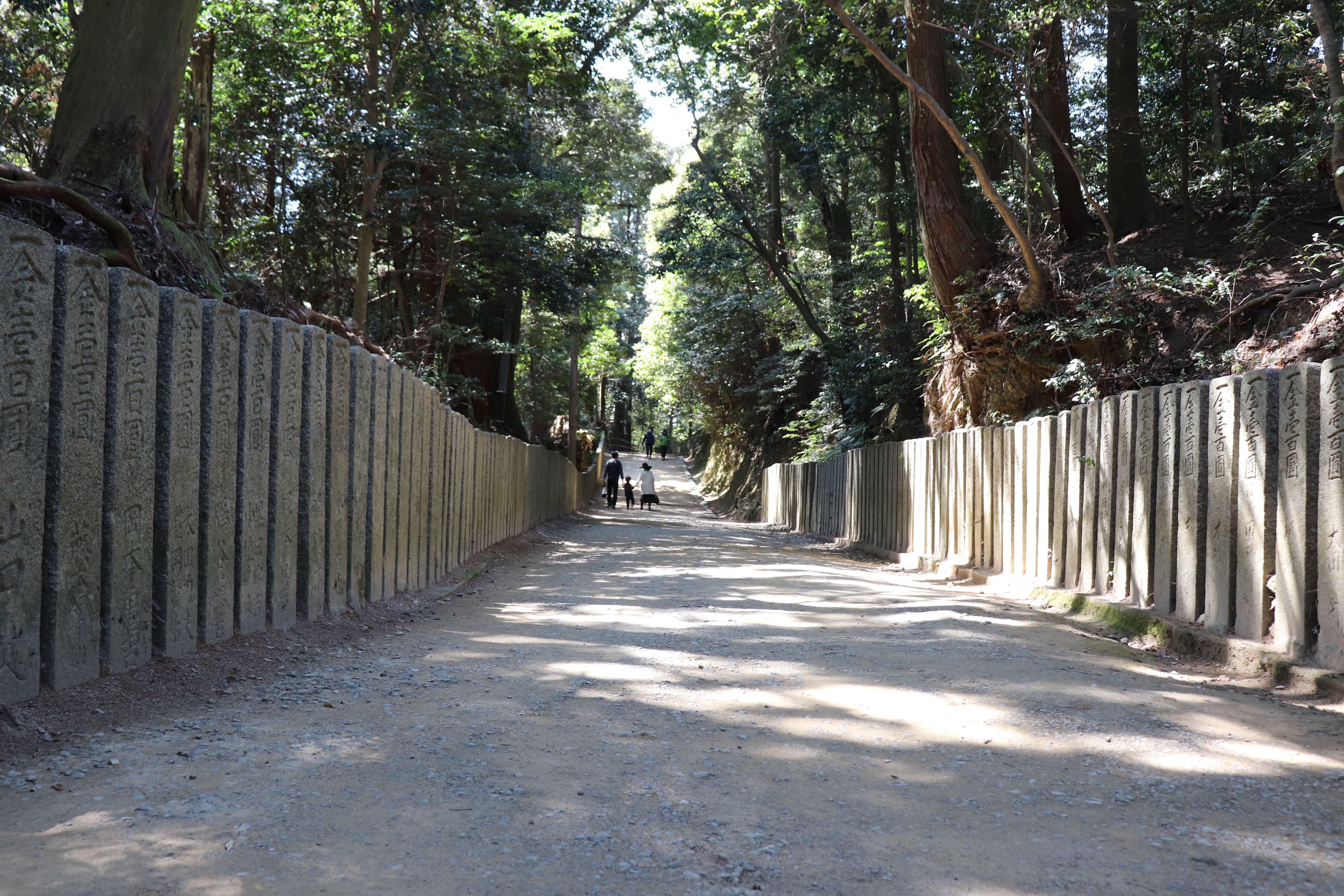 Once you get off the ropeway, you have to walk 10-20 minutes before you get to the temple's main grounds. There is a small bus to the temple, but it isn't a challenging hike at all, so we suggest just walking.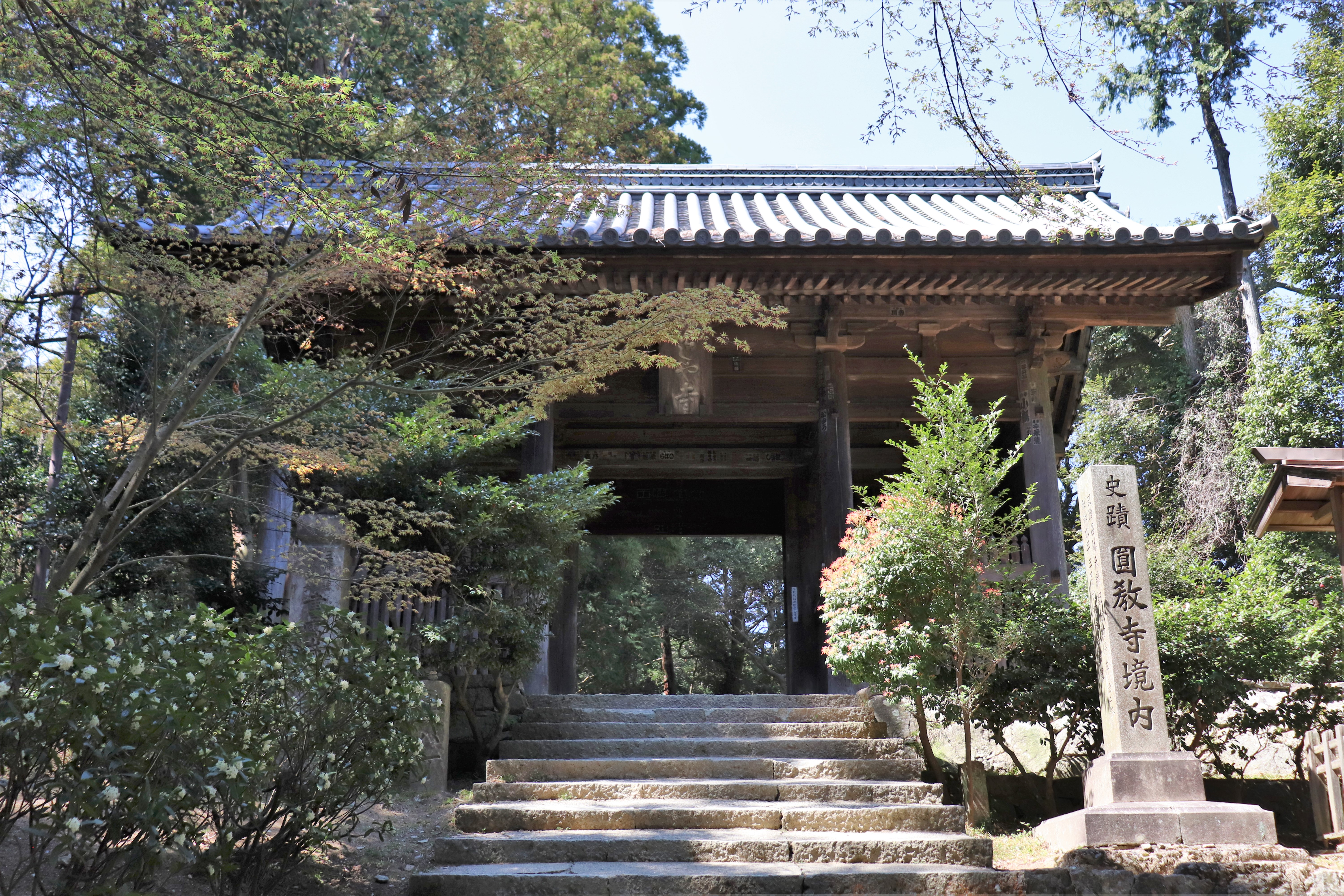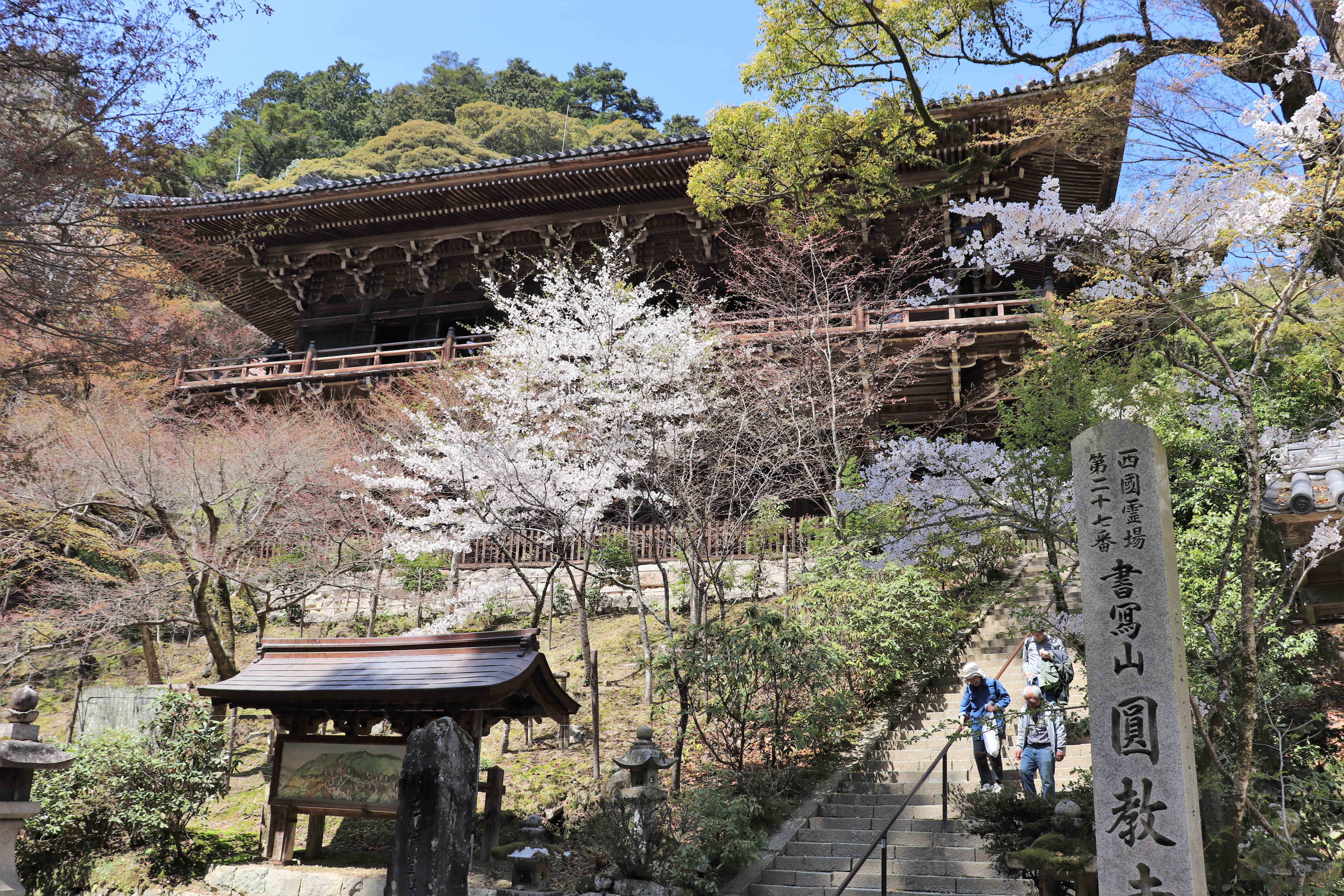 Maniden
Mainden is the main building of Engyo-ji Temple that enshrines the main deity, Kannon Bosatsu. Unfortunately, because of the fire, the original building but also the original statues Seiku carved are gone; so the current building is relatively recent, though the guardian statues are originals.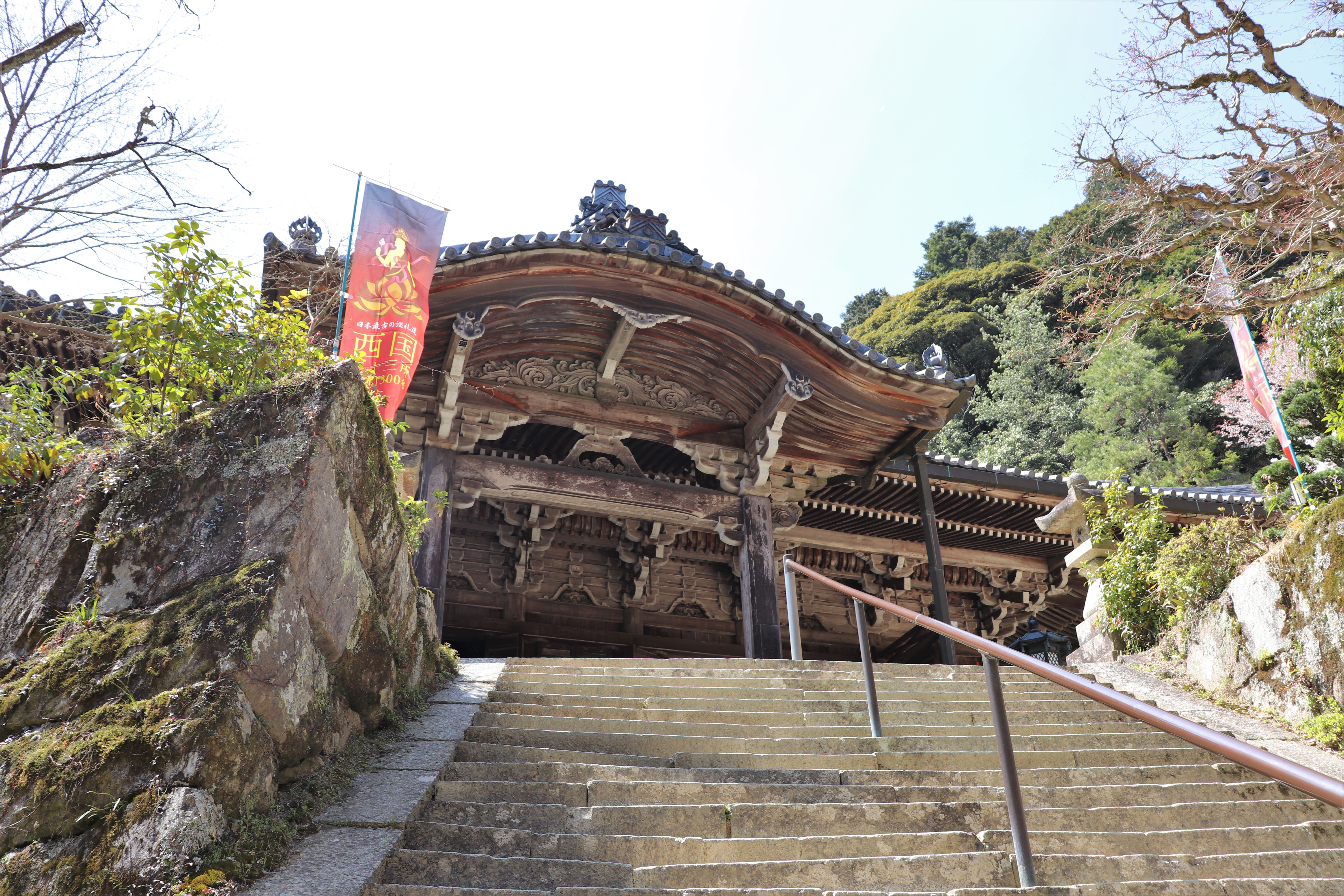 The main Kannon is open to the public for viewing once a year on January 18.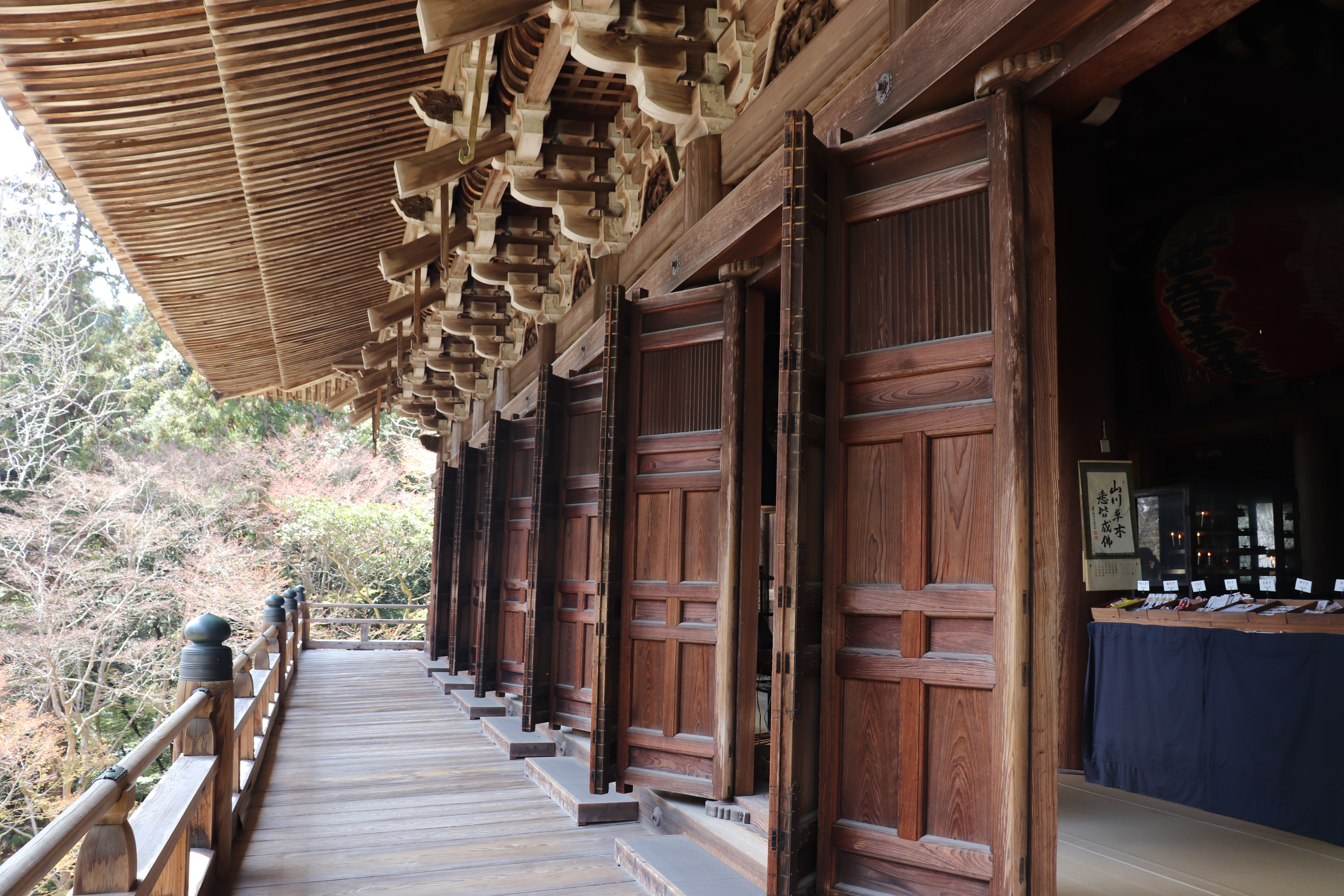 Points of Interest
Among the buildings at Engyo-ji Temple are three very iconic buildings, namely, the Daikokudo [大講堂], Jyogyodo [食堂]and the Jikido [常行堂]. These buildings were built as places for monks to practice. This area is the most popular part of the temple as a few scenes of The Last Samurai (2003) were filmed here.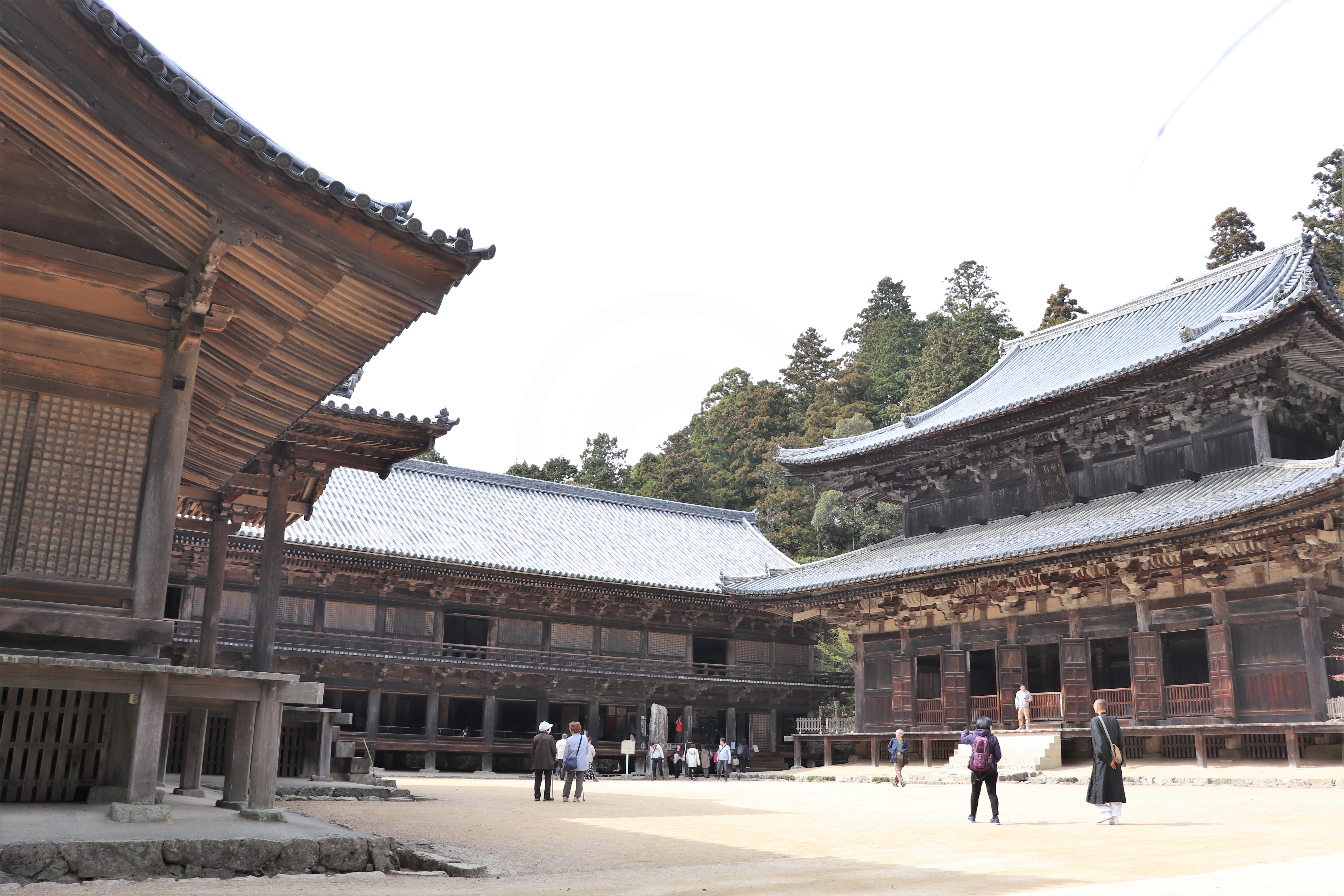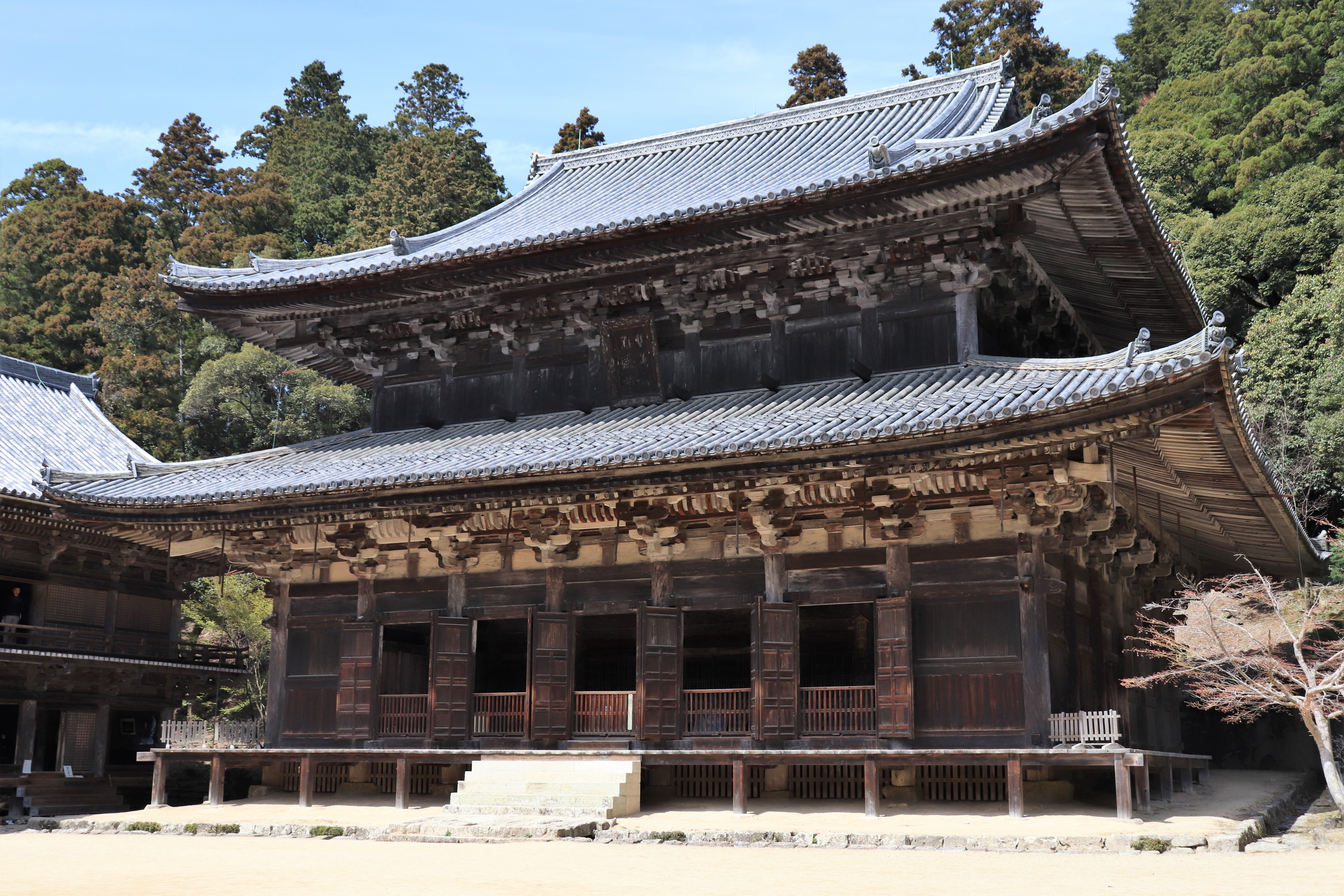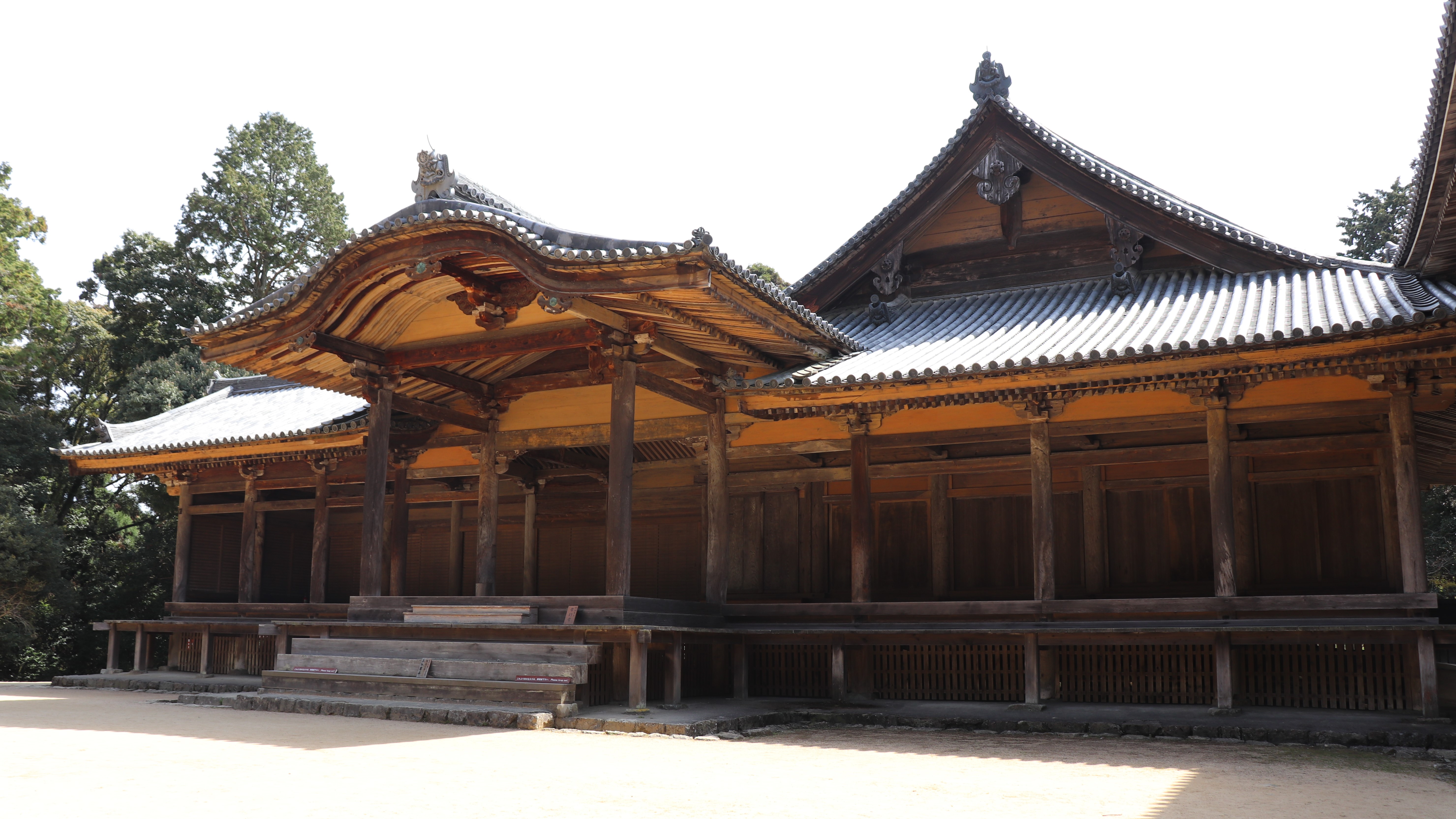 Though the Daikokudo and the Jyogyodo are not open to public, you can enter the Jikido.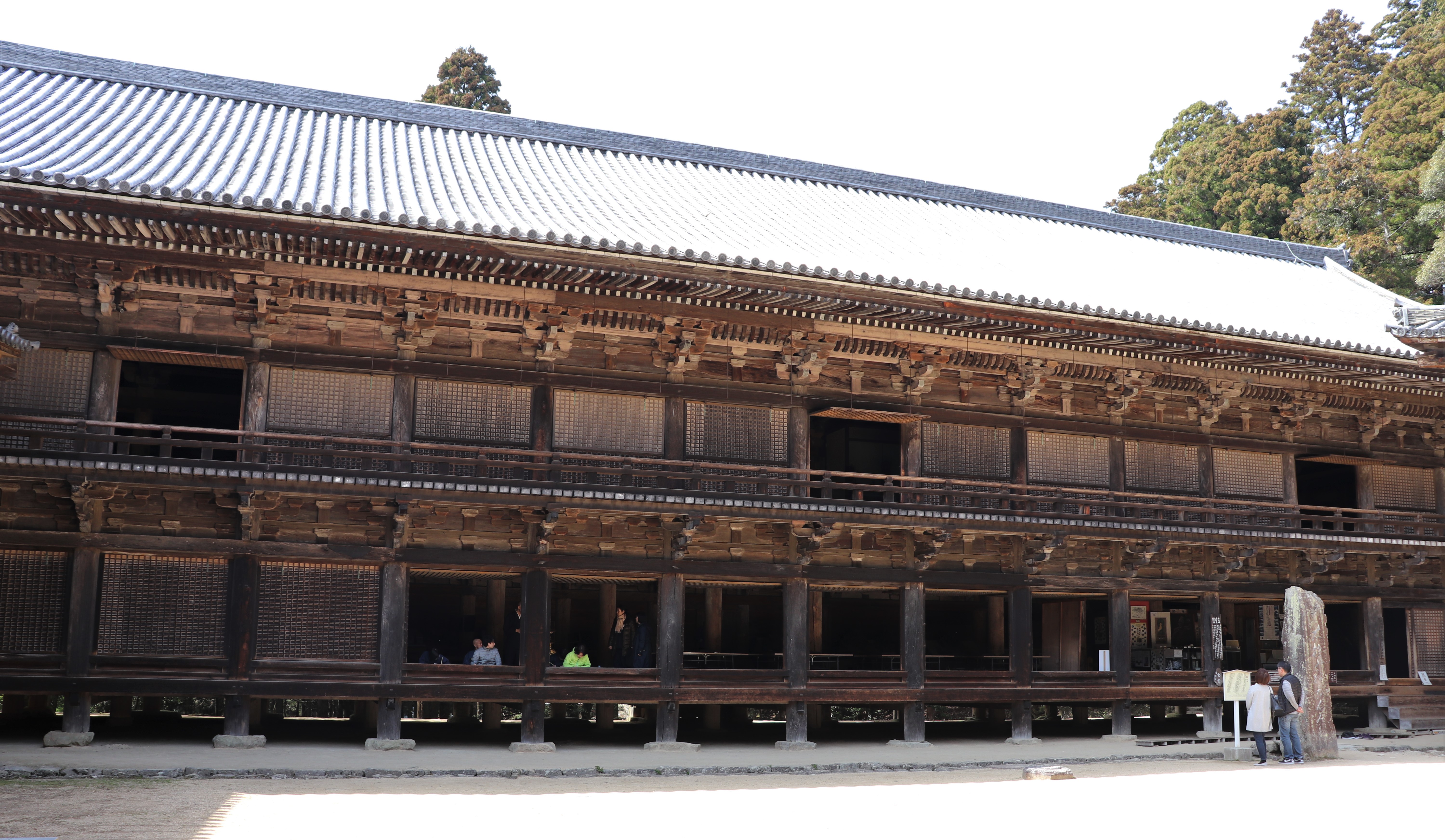 It is very unusual to see complete two story buildings built before Edo period. Today, the temple exhibits some of its treasures on the second floor.
Okunoin
The temple's Okunoin is behind the Jikido! The Okunoin sits about 30-45 minutes away from the main gate. Its main building is the Kaizando. Since it is a bit far from the main area, there are less people, but nonetheless it is very sacred area.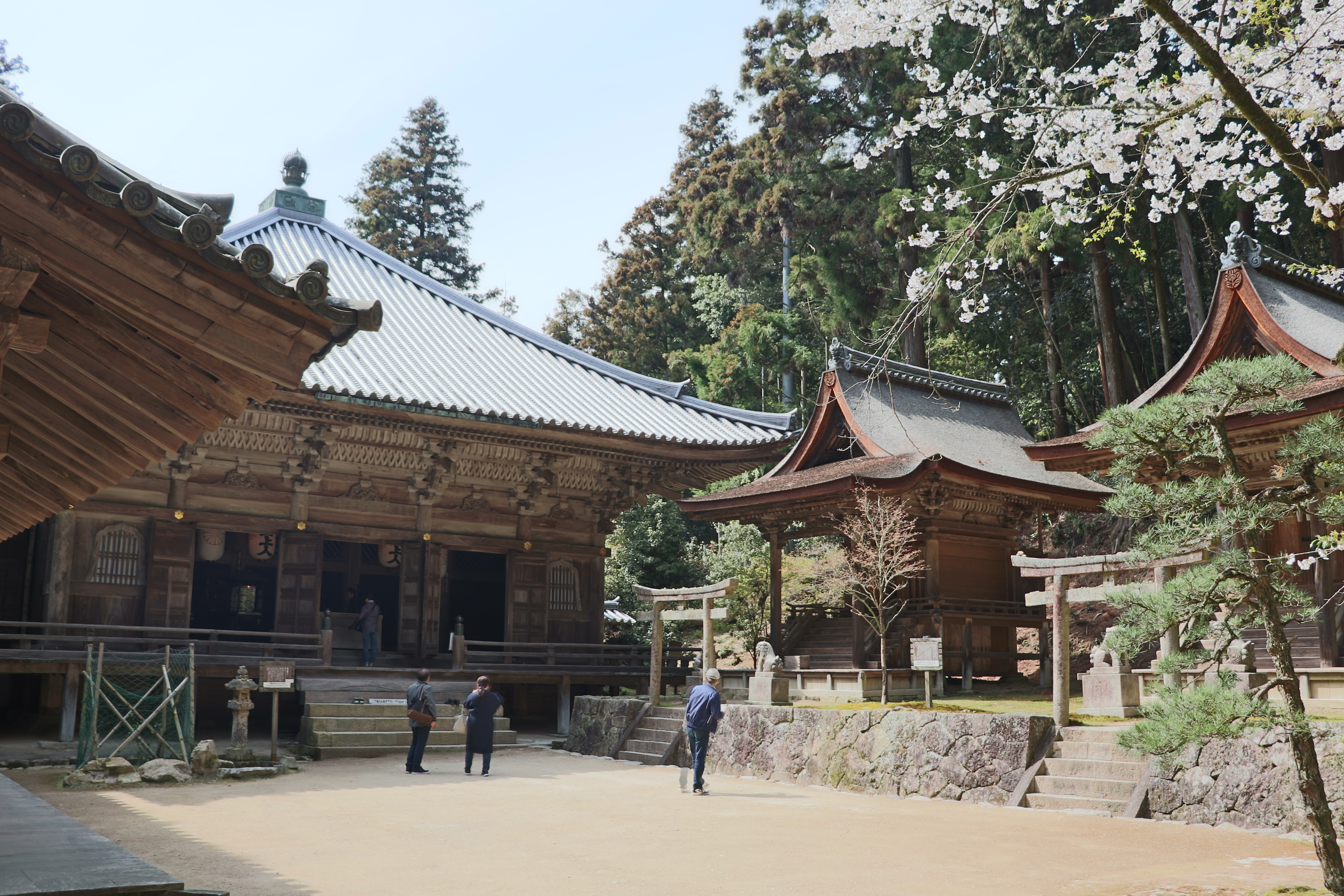 The Kaizando of the Okunoin enshrines a statue of Seiku. Unfortunately, it is not open to public, but it is said that the statue is very unique in that it contains Seiku ashes in its head.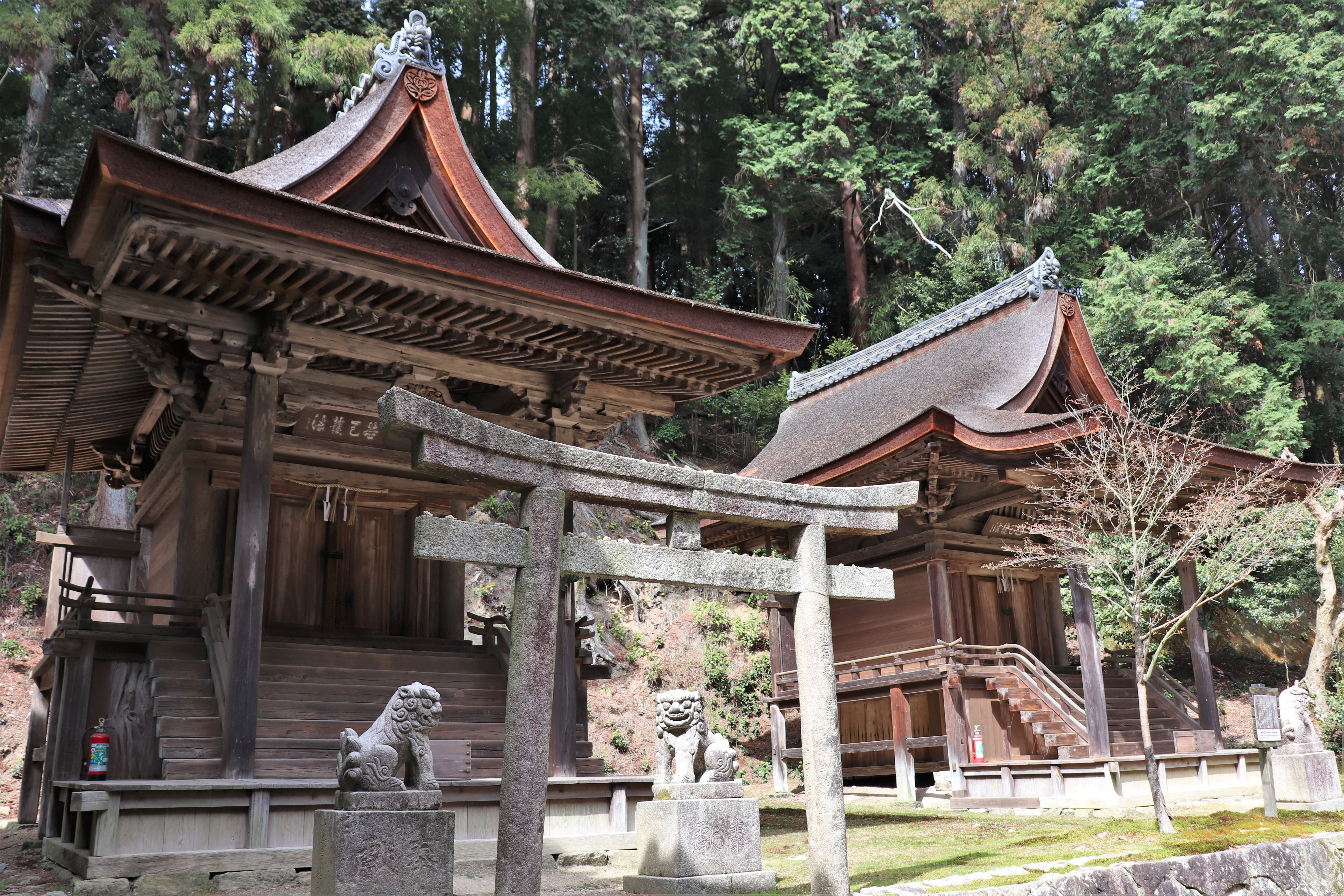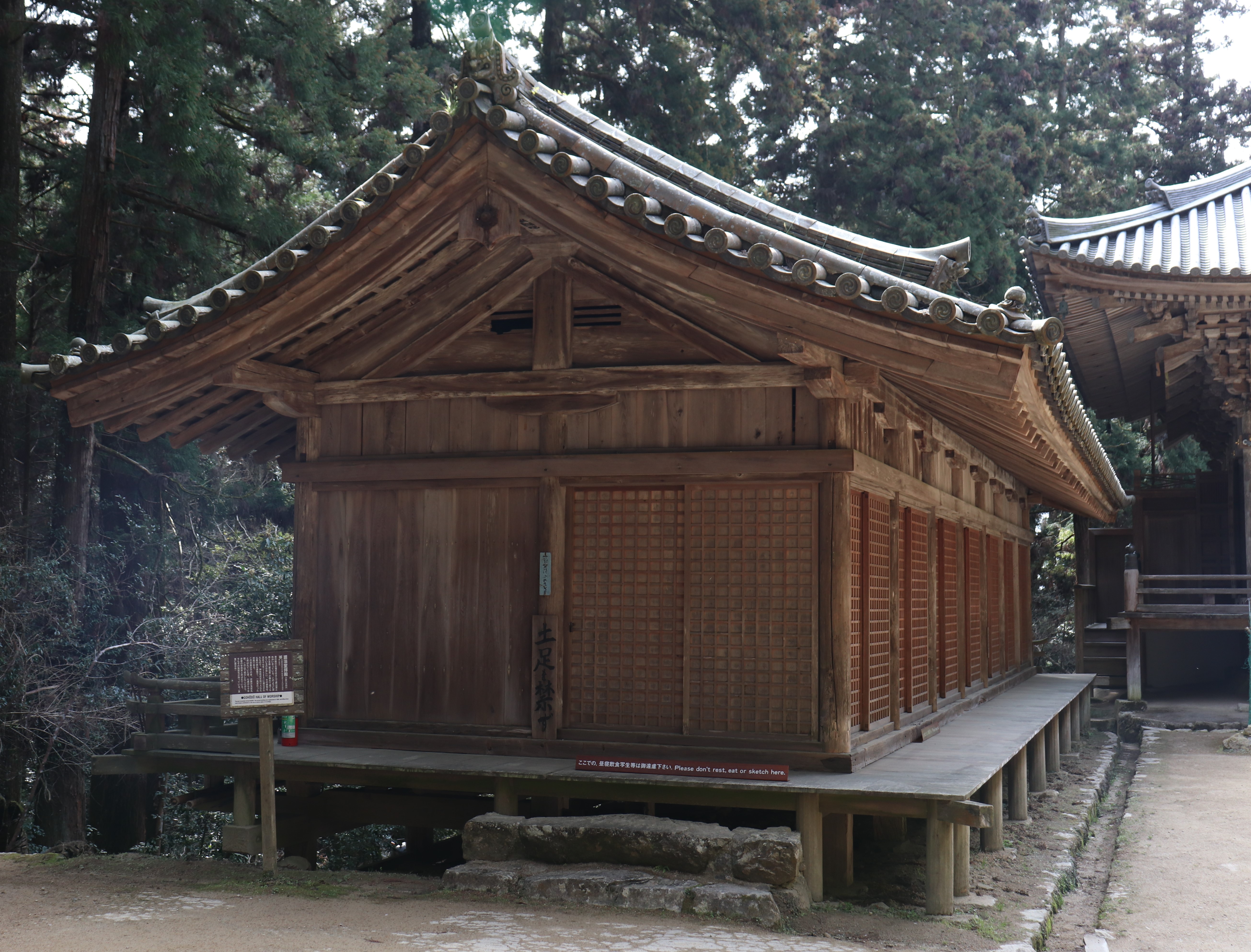 Engyo-ji Temple