Osaka's Lily Garden: Maishima Yurien Garden
It seems that the window of "warm but comfortable" weather gets shorter every year.  Right around the end of May through the middle part of June, we try to take advantage of every pleasant day we get. Since there are a number of parks and lots of seasonal flower gardens in and around Osaka, we enjoy sojourning through them right around this time of year. One very notably large garden is Maishima's Yurien Garden.
Back in 2013, the city of Osaka decided to utilize a section of man-made Maishima, which had been built during Osaka's bid to host the 2008 Olympics, and turned it into a giant lily garden. They planted an astonishing 2.5 million flowers in a range of colors that are a lovely contrast to surrounding Osaka bay.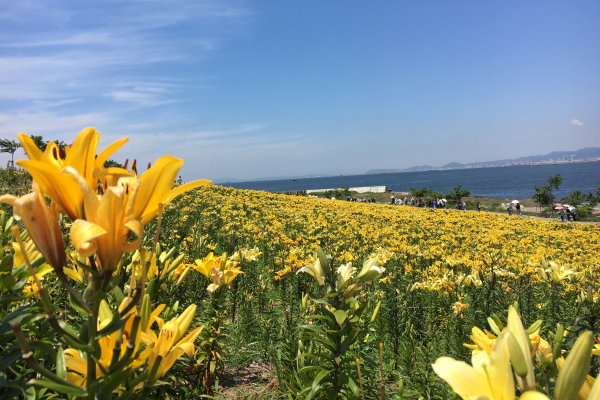 Getting to Yurien Garden
Getting to Yurien is not too hard.
[mappress mapid="39″ width="95%"]
Start by getting on the Osaka Loop Line, which can be accessed from any number of points in Osaka City, but Osaka Station is probably the biggest one. Ride the Osaka City Loop until you reach Nishikujo Station. Once you get out of the station, you should be able to see staff from the Yurien directing you to a special bus that will directly take you the last leg of the journey.
Bus Alternative:
Because Yurien is gaining a lot of popularity, this special bus might very well be crowded, especially if you go on a weekend. If crowded buses and long lines don't exactly thrill you, there is another city bus you can take to Yurien.
When you get out of the Nishikujo Station, instead of crossing the street to get on the direct bus, keep going straight until you get to the end of the street. On your right and you should see an Osaka City bus stop. Take Bus 81 to its final stop, Maishima Sports Island [舞洲スポーツアイランド]. This is not a direct line to Yurien so it will take a little bit longer to get there, but it has a higher probability of being less crowded than the direct bus.
Be sure to check bus times! The 81 comes once an hour during the week, and every 30 minutes on the weekends.
Maishima Yurien Garden
The garden is open every year from the end of May till roughly the start of July. For 2017, the time frame will run from May 27th-July 5th.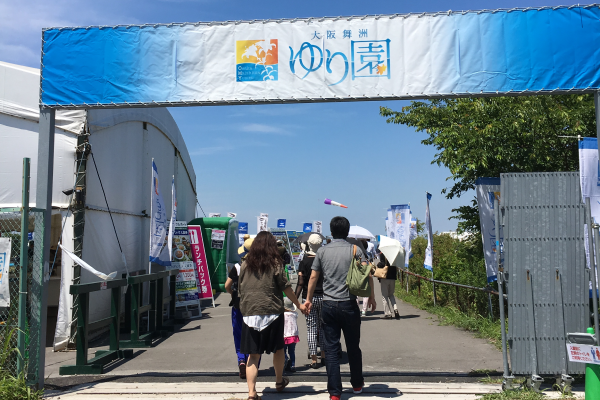 So many pretty flowers!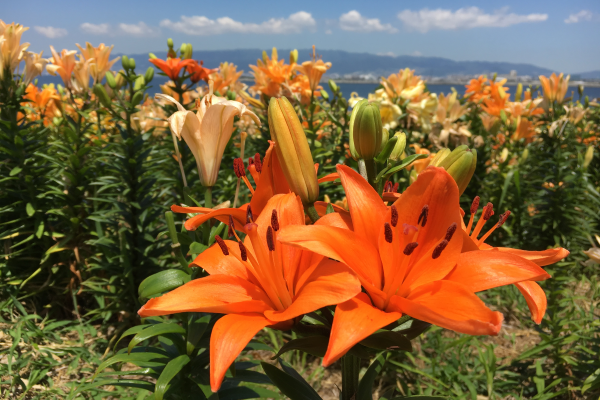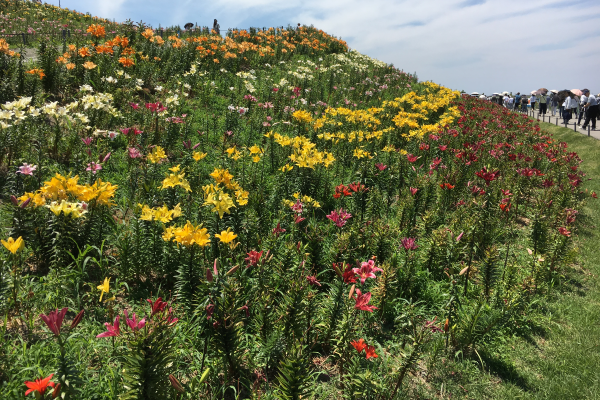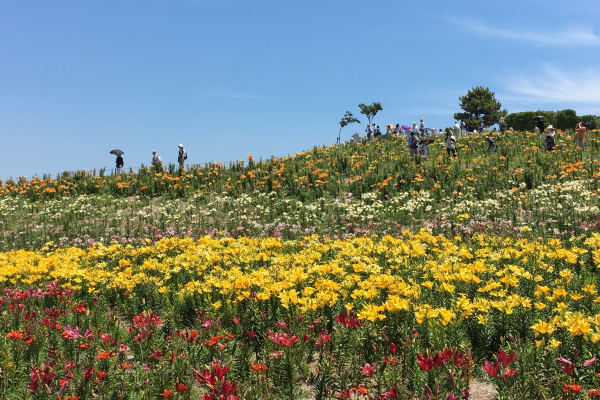 Yurien also offers a few other activities you can do, such as getting a ride in a hot air balloon or a helicopter! BUT because Maishima is, you know an island, a lot of wind comes off the bay, meaning these activities might have to cancel at a moments notice.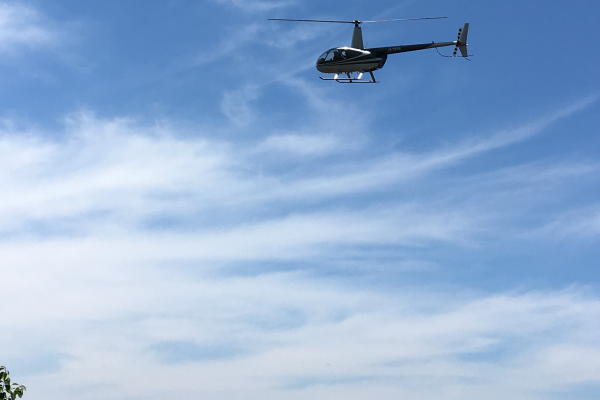 Maishima Yurien Garden
Address

2, Hokukouryokuchi, Konohana-ku, Osaka City,
Osaka Prefecture,

〒554-0042

 

Website

http://yurien.com/

Admission fee

1,200 yen 

Hours of Operation

Weekdays: 9:00-17:00


Weekends: 9:00-19:00

Miscellaneous      

Additional activities:

Hot Air Balloon fee: 2,000 yen for 5 minutes
Helicopter fee: 4,800 yen for 3 minutes
While you are not supposed to bring food into the garden, they sell a number of light refreshments, such as ice cream, corn dogs, and a special manjuu that has lily root in it (they can sell out fast!).
It is always exciting to see so many flowers blooming, and the consistent breeze from Osaka bay is very refreshing. A lovely way to spend an afternoon!