Exploring Koyasan: Kongobu-ji
The ancient temple complex Koyasan is one of the most spiritual locations in Japan. With literally hundreds of temples within its vicinity, it is easy to feel overwhelmed! Of course, the two major sites at Koyasan are Danjo Garan and Okunoin. However, there is still so much more sucj as Kongobu-ji.
The History of Kongobu-ji
Originally, Kongobu-ji was the site of a different temple, Seigan-ji [青厳寺]. In the Meiji Period, Seigan-ji merged with nearby Kozan-ji and got renamed Kongobu-ji. Today this Kongobu-ji is the main temple of Shingon Buddhism. However, it is worth mentioning that this Kongobu-ji is different from Kukai's Kongobu-ji. In Kukai's time, the entirety of Koyasan was called "Kongobu-ji" of which its most important structure was the Danjo Garan. So while it is true that the main branch of Shingon sect is currently this Kongobu-ji, the heart of Koyasan is the Danjo Garan.
The Suicide of Toyotomi Hidetsugu
Built in 1592, the purpose of Seigan-ji was to mourn the soul of Toyotomi Hideyoshi's mother. Later, this same temple received the soul of yet another member of the Toyotomi clan. While in his 60's, Hideyoshi and his wife miraculously had a son; his own direct heir at last. Unfortunately, many years prior Hideyoshi declared that his nephew, Hidetsugu, would be his successor. In order to secure his son's future Hideyoshi arranged to send Hidetsugu to Seigan-ji. There pressured by his uncle and those at his uncle's disposal, Hidetsugu eventually took his own life.
Kongobu-ji
Kongobu-ji is located right next to Danjo Garan.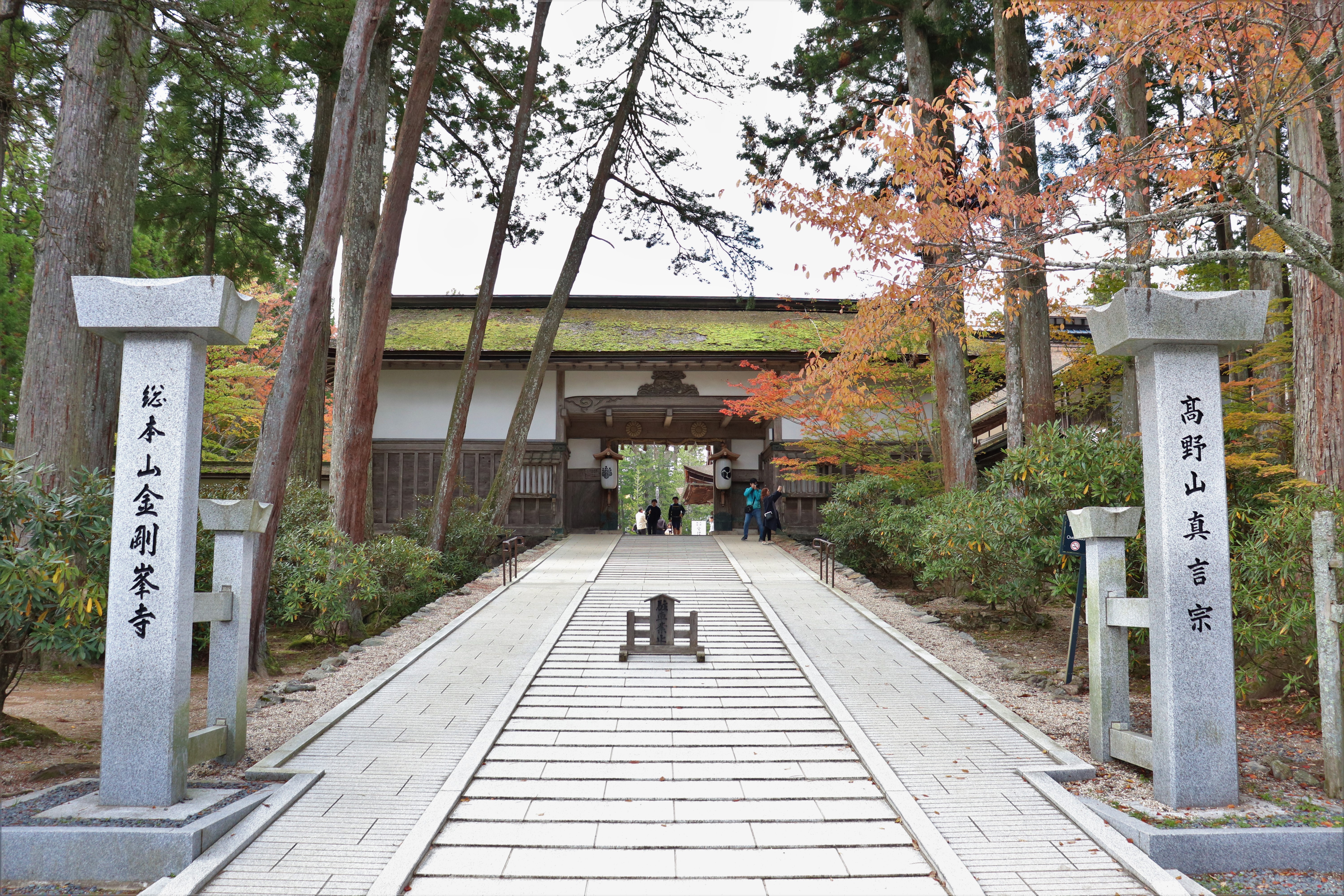 Once you enter the gate, you will see the main temple. As you can see, the temple is quite small as there is no pagoda or any other buildings typical of Japanese temples, such as a kondo or kodo.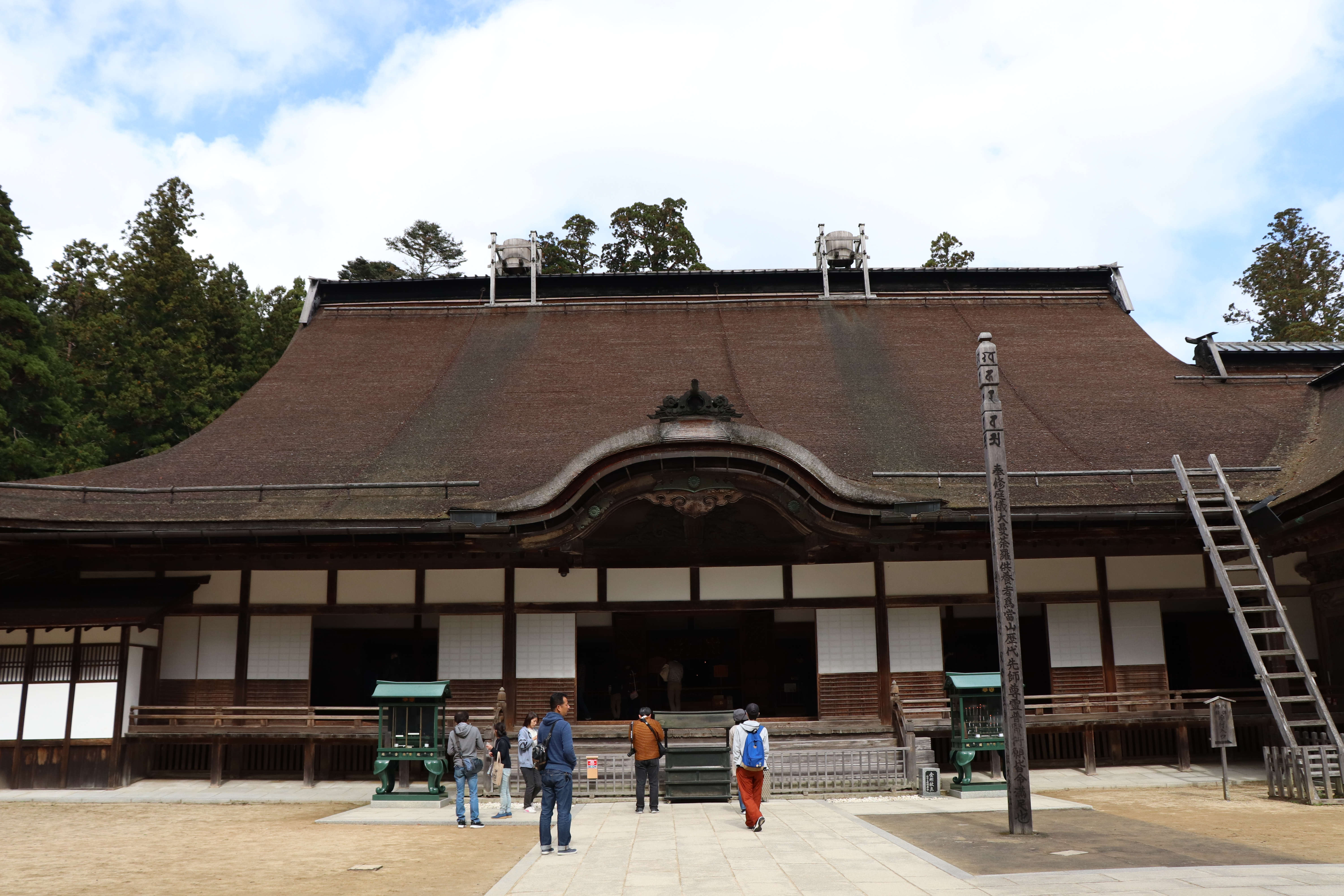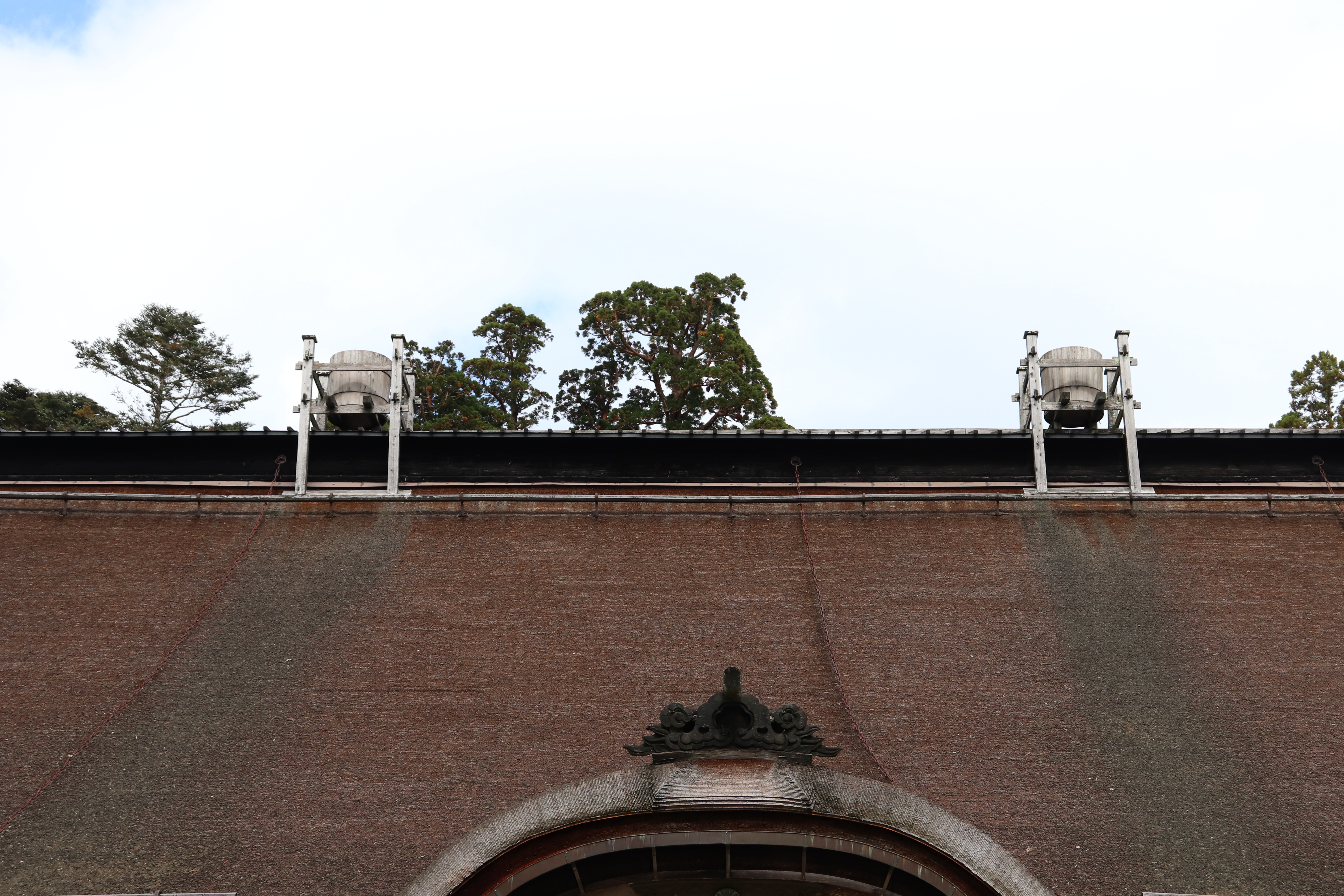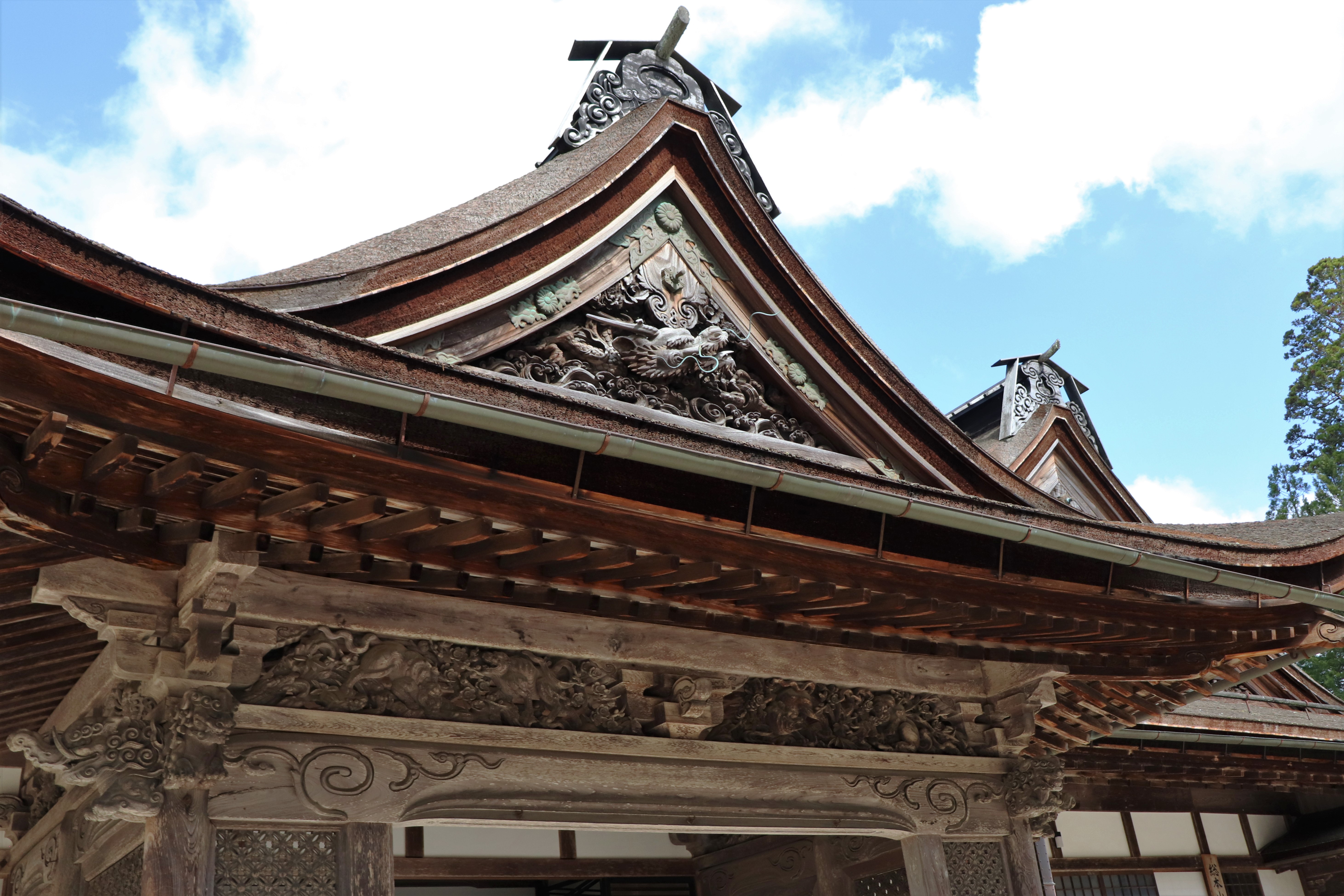 Unfortunately, you are not allowed to take photos inside the temple, except of the rock garden…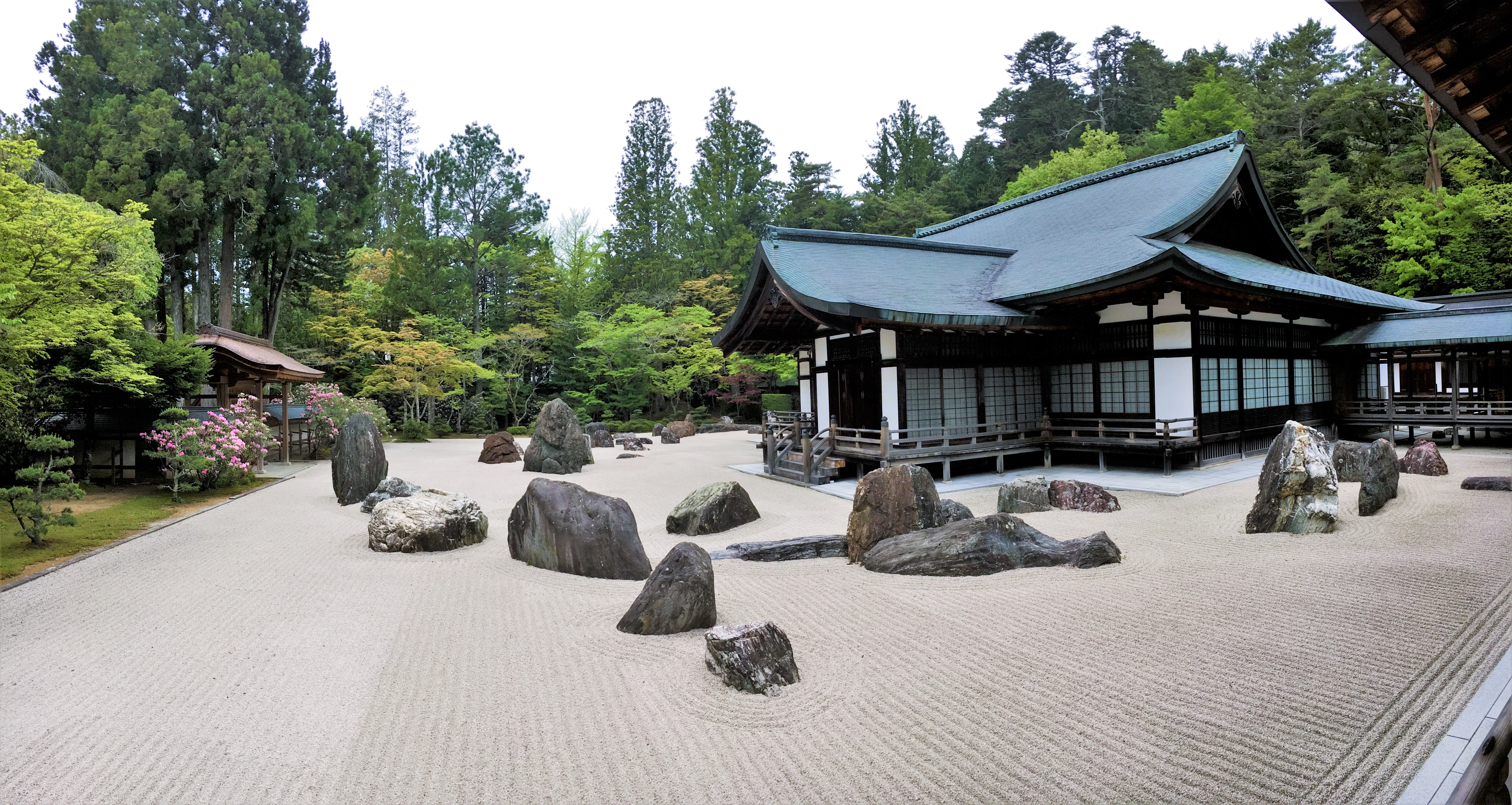 Sometimes one of the monks at Kongobu-ji will give a lecture about Buddhism. It is free to sit in and listen and you will even get free tea and a snack!!