Takada Senbonzakura: Path of a Thousand Sakura
There are many beautiful cherry blossom spots throughout the Kansai region, but in Nara, one of the best spots is Takada Senbonzakura, literally meaning 'the thousand cherry blossoms of Takada'.  This place is easily one of the best secrets of Osaka locals during peak cherry blossom season in early to mid-spring. Quaint Onaka Park and the many cherry blossoms that bloom on either side of the Takada River definitely make this a wonderful spot to take a walk on a nice day in early spring.
Takada Senbonzakura Cherry Blossoms
Takada Senbonzakura is a famous cherry blossom spot located in Takada City– only a short 30-minute train ride from Osaka City's central area. The cherry blossoms along on either side of the Takada River comprise a nice 2.5km walking path completely covered with cherry blossoms. The prettiest parts of Takada Senbonzakura are around Onaka Park, near the Kintetsu Takada-shi Station (via the Minami Osaka Line).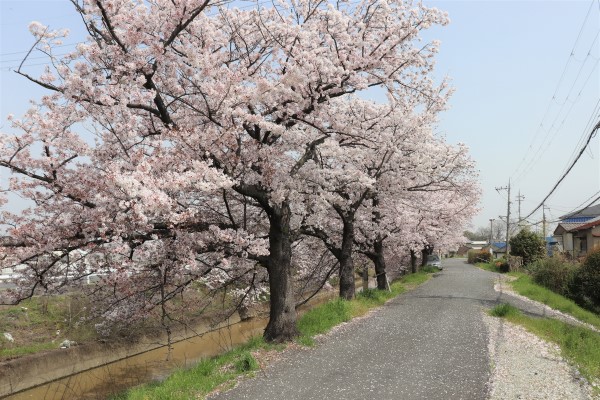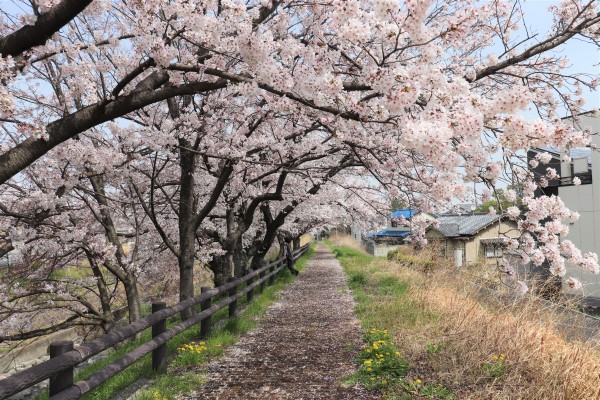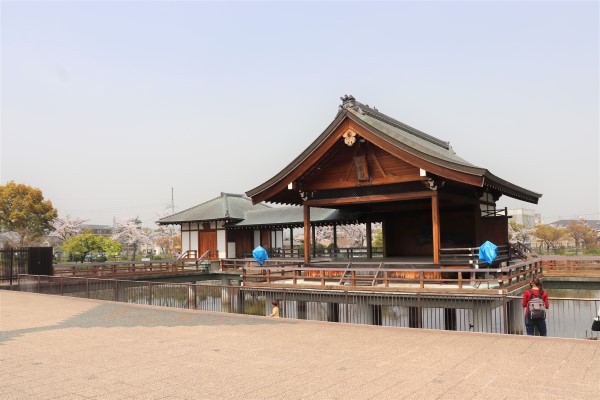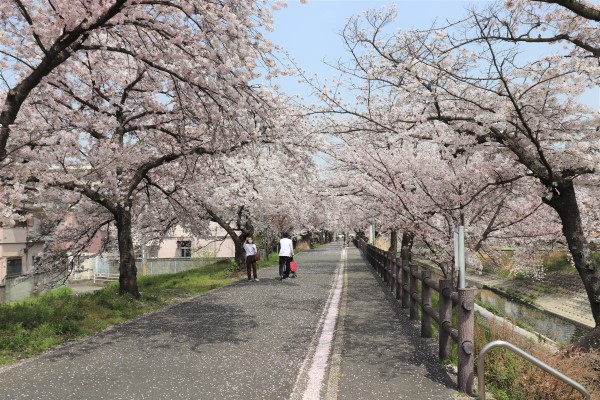 Cherry blossoms are prettiest around Onaka Park. As it was a quite large park, there were people enjoying a nice picnic outside underneath the blossoms. Normally, this park would be full of food vendors selling tasty treats to the public. The park also usually hosts an annual nighttime illumination so that you can enjoy the sakura after dark too.  However, quite unfortunately the COVID-19 pandemic forced the city to suspend all vendors and nighttime illuminations in 2020 and 2021. Unfortunately, this is the case across Japan currently, as many public hanami viewing areas must either restrict the number of people or cancel any events in those areas.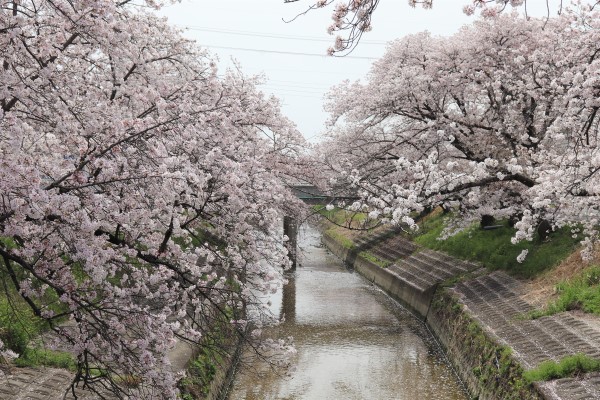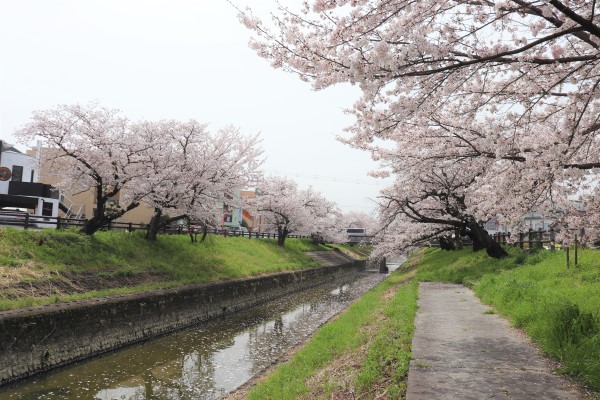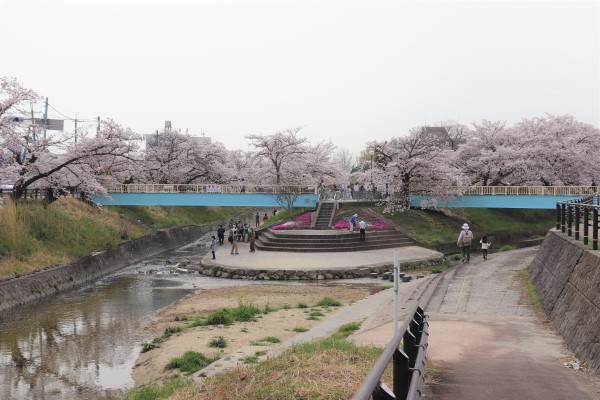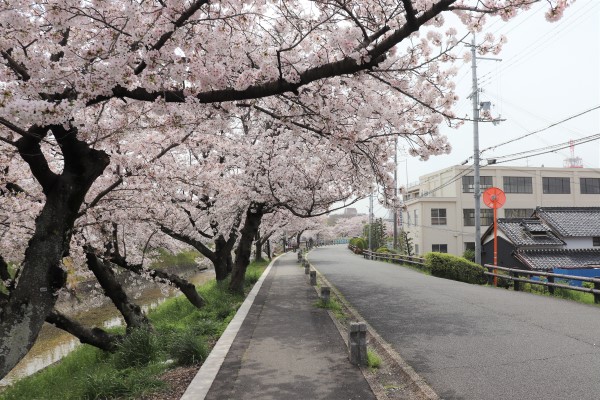 All the cherry blossoms of the Takada Senbonzakura were planted in 1948 when Takada became a city. That means all these trees are 70 years old! With any luck, these trees will be able to prosper for another 70 years.