Shinsekai and Tsutenkaku: Best Things to Do and Eat!
Built in the early 1900's Osaka's Shinsekai, literally translating to "new world", contains the city's iconic tower the Tsutenkaku and is still one of the most popular tourists' destinations in Osaka. The Shinsekai contains dozens of interesting things to eat, see, and do. Just figuring out where to start can be a challenge. This guide will help you make up your mind!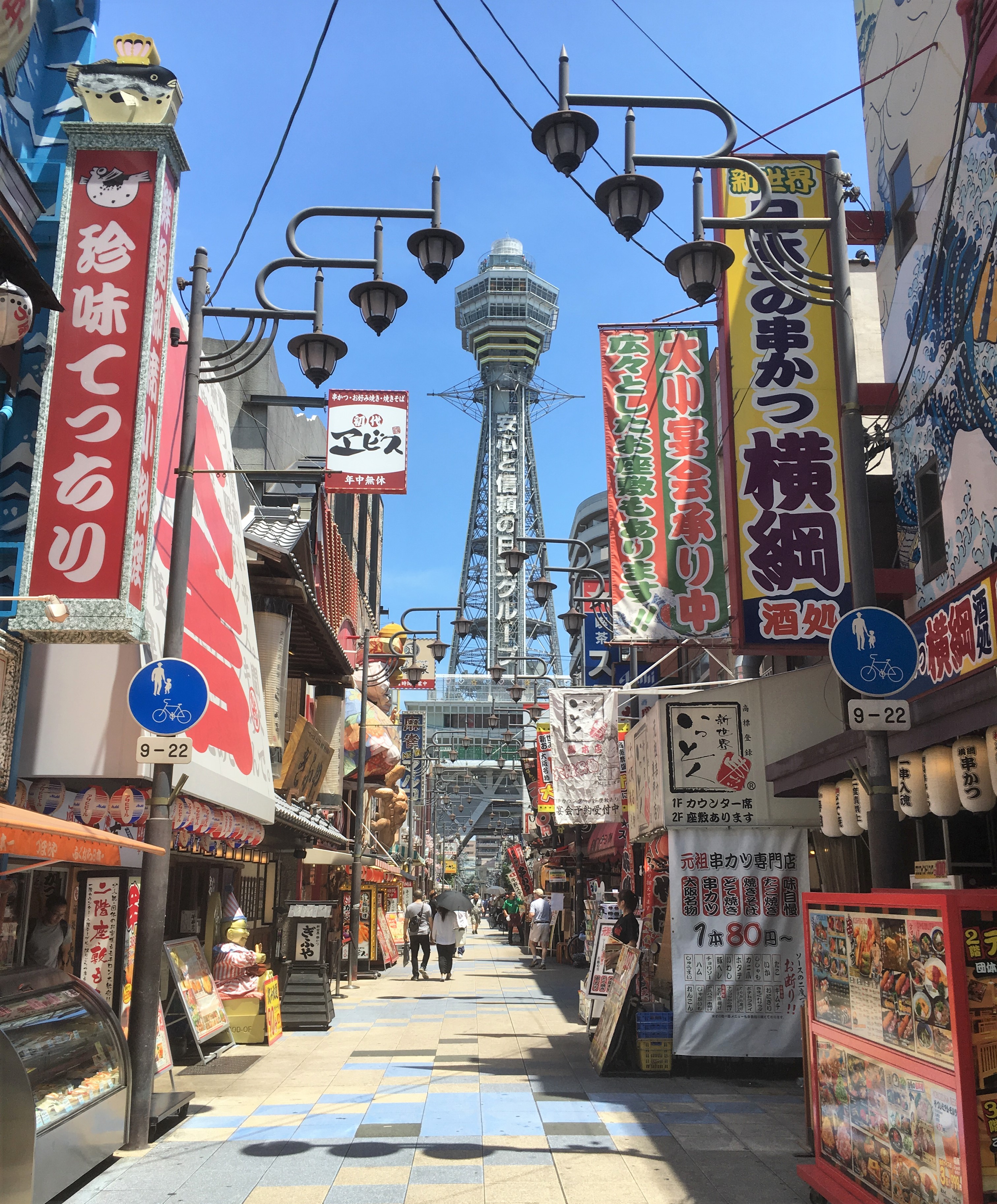 But first, a little about the Shisekai and how it came to be.
About the Shinsekai
What is today the Shinsekai is the leftover from the National Industrial Exposition of 1903. After the expo was over, the Tsutenkaku and an amusement park around it, called Lunar Park, were built.
This made up the "Shinsekai" and it enjoyed quite a bit of popularity. However, it didn't last long. After other outside attractions like movie theaters and a sumo wrestling ring came along, Lunar Park closed. While the Shinsekai and the Tsutenkaku managed to thrive after Lunar Park closed, things drastically changed after World War II.
In 1943,a fire started in a movie theater near Tsutenkaku. The fire quickly spread, engulfing the tower and reducing it to ash. After World War II, the Tsutenkaku had to be rebuilt. However, the area near the Shinsekai soon became a popular settlement for homeless people from all over the country. At times, the homeless would even cause riots. These riots especially made the general public feel unsafe, and the Shinsekai and Tsutenkaku were basically abandoned.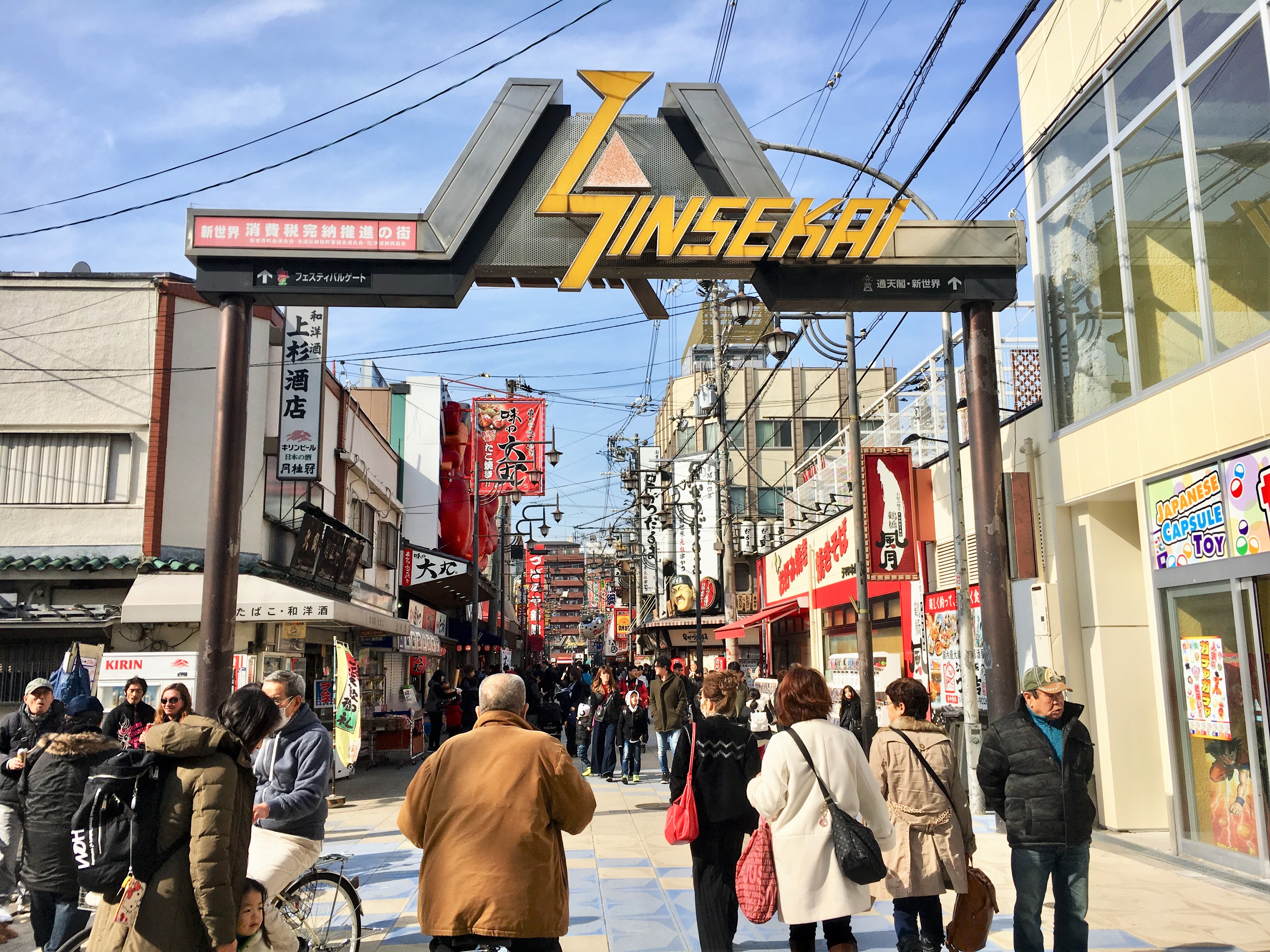 It is only recently that the district has managed to clean itself up and is starting to grow in popularity again. Perhaps ironically enough, its  long abandonment preserved the Showa Period atmosphere, and many people come here to enjoy the nostalgia.
Things to do in the Shinsekai
The great things about the Shinsekai is that many things to do, and even to eat, are very inexpensive or free! Even just walking around is worthwhile, and no one can charge you for that. 
Climb the Tsutenkaku
Visting the Tsutenkaku tops our things to do list because this 108m tall tower is undoubtedly the most iconic building in Osaka. At the time of its construction, it was said to be the tallest building in East Asia. It's hard to believe that now, considering that now there are many nearby apartments that are taller. Even still, the Tsutenkaku is a great place to get a feel of Osaka!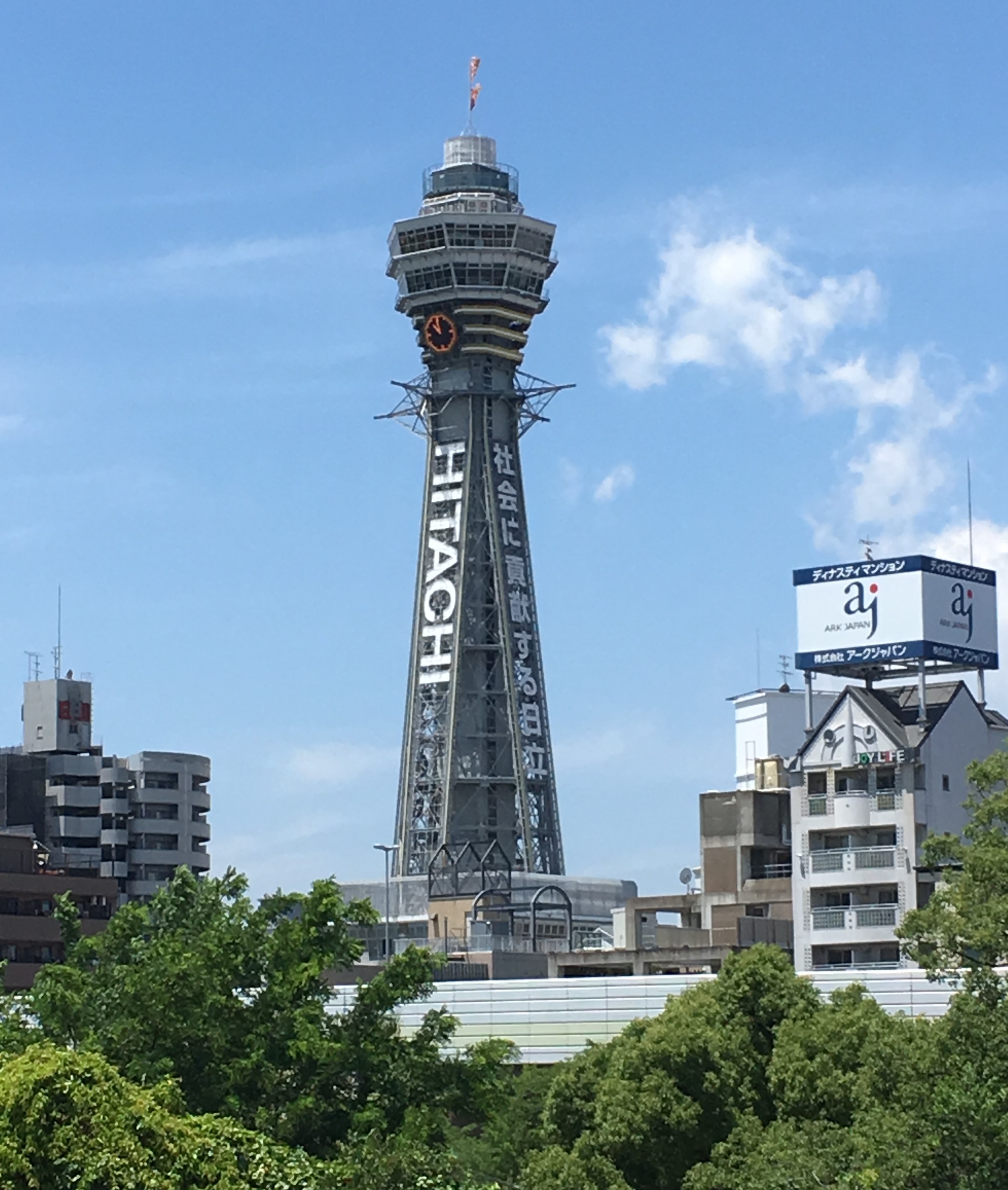 Only a decade ago, the tower was nothing more than a relic, but today it is so popular that weekends it can take a while to get in.
Eat Kushikatsu
Next on of recommended things to do is food. Many tourists quickly learn about one of the most popular snacks in the Shinsekai, and even Osaka for that matter, kushikatsu.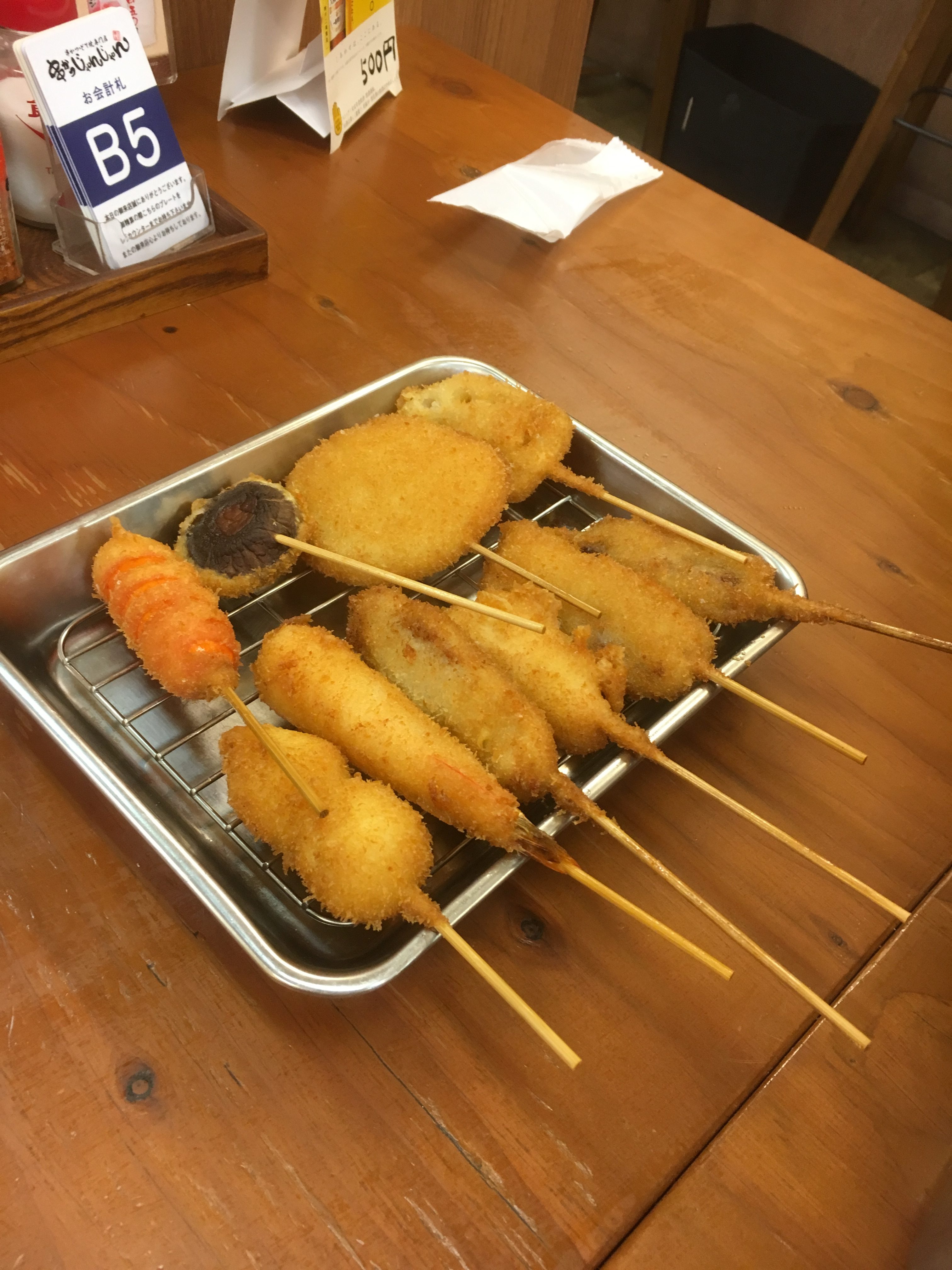 Kushikatsu stalls first started popping up in 1929 to offer something cheap for day laborers to scarf down at the end of a long day. Now it is one of the Shinsekai's most iconic snacks, with more than 50 different restaurant serving it in dozens of locations throughout the city.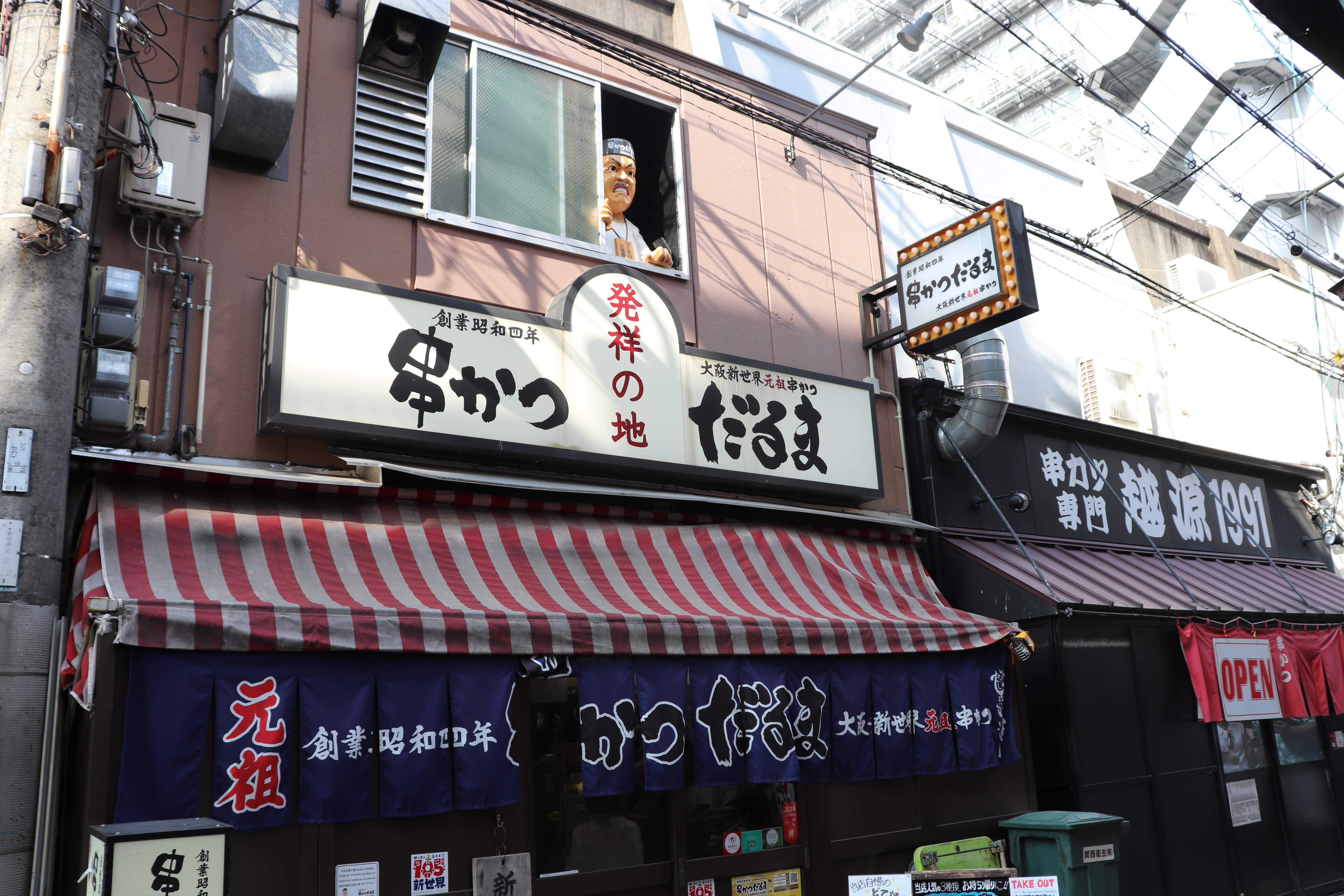 The Kushikatsu is basically fried food on a stick. Just about anything can be kushikatsu: meat, fish, vegetables, you name it. The skewers are pretty small, but kushikatsu is really just a snack and usually accompanies some kind of alcohol. Since each stick of kushikatsu is only 100 yen, so you are expected to just order one item after another.
After you get your order, give them a dunk in the special sauce, but no double dipping! If you find you don't have enough sauce, use the cabbage leaves on the table as a spoon so scoop out some more!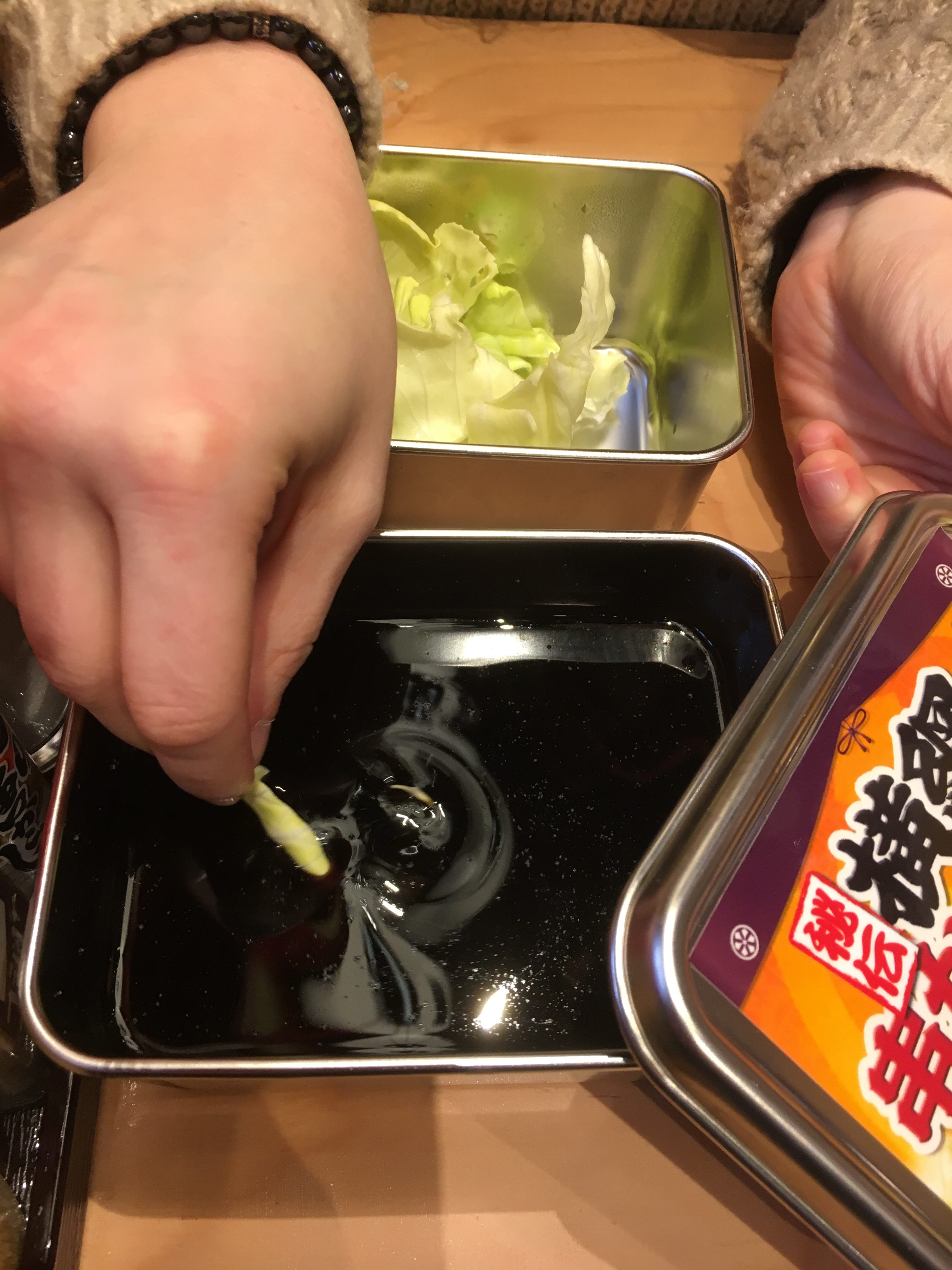 Because it's oily, Kushikatsu really does pair great with booze! It doesn't matter what time of the day it is either, so bottom up!
If you want a break from fried stuff, keep your eyes opened to see if doteyaki is on the menu, a dish of miso marinated beef.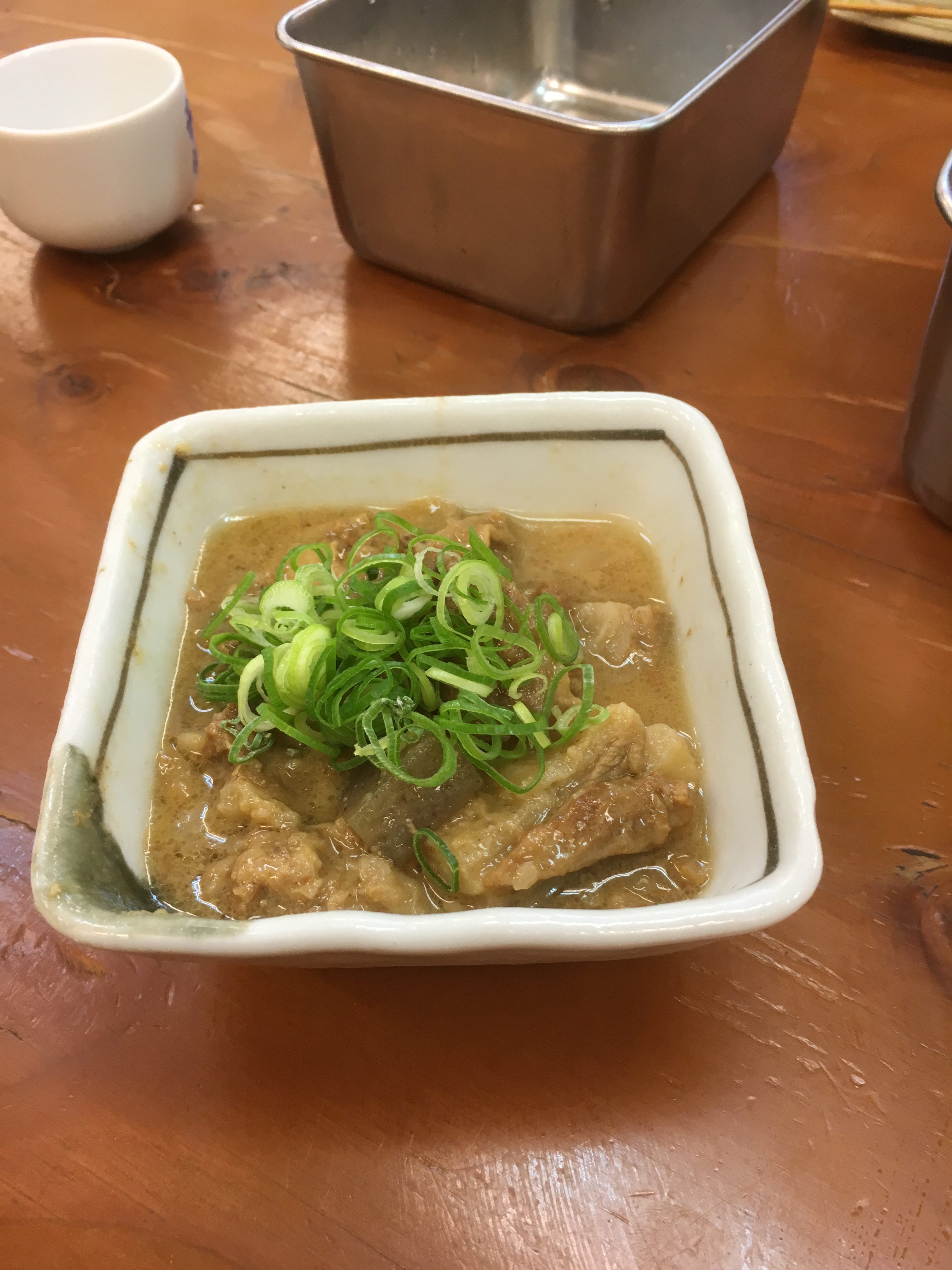 Enjoy Retro Games
If you love retro gaming then the Shinsekai is the place for you! There are a couple of retro game arcades in Shinsekai where you can play classics from the 1980-1990's.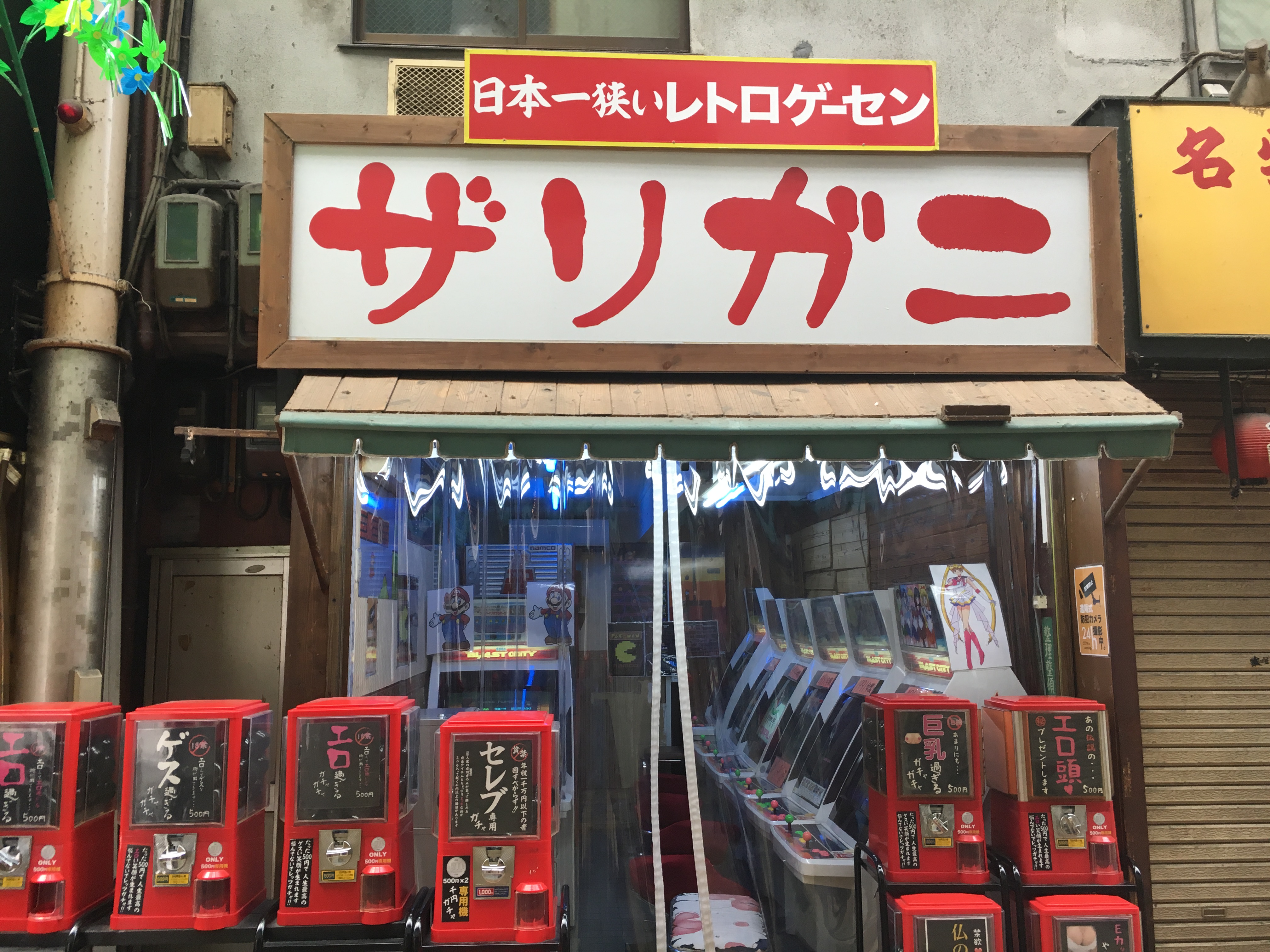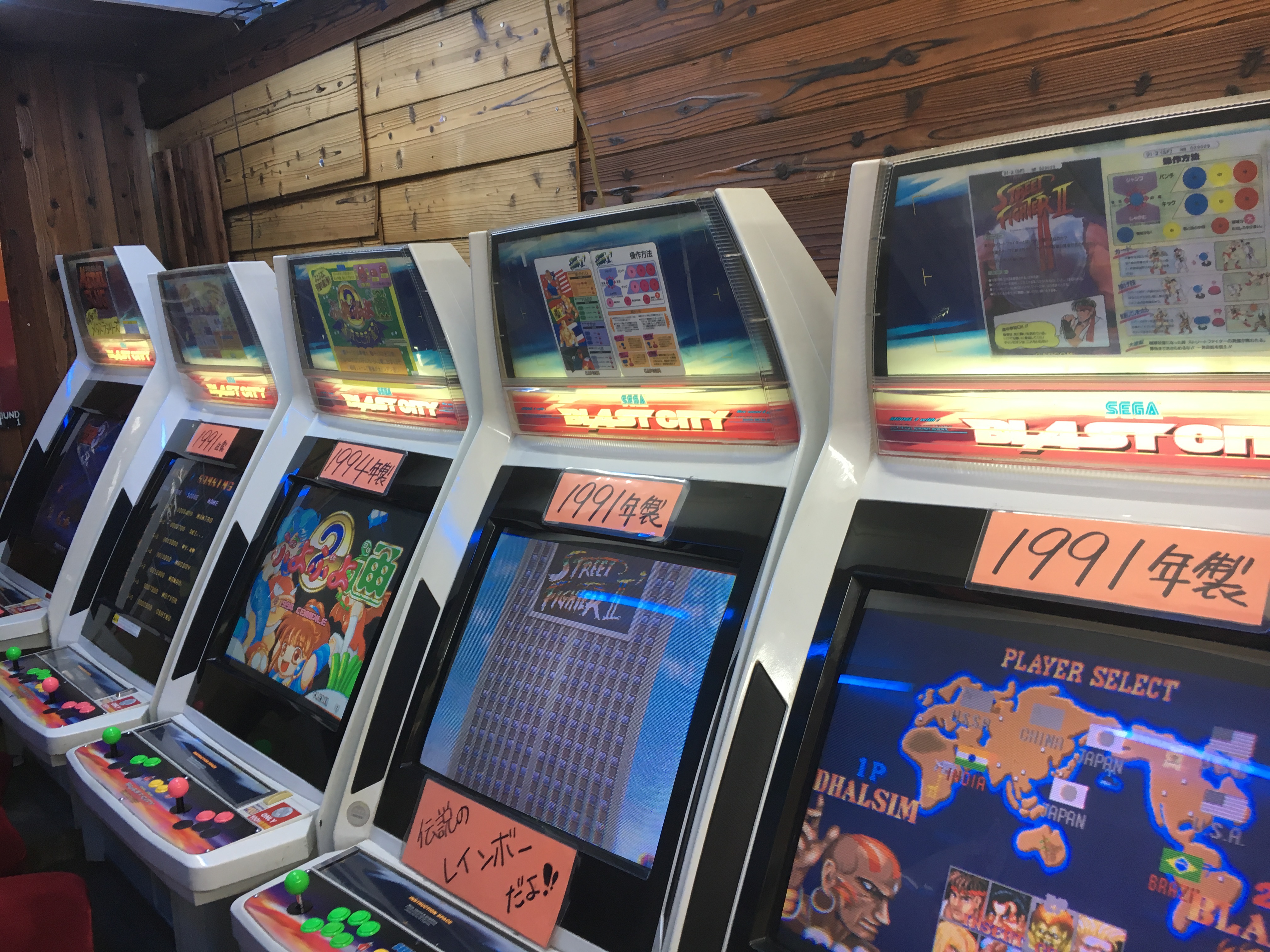 There is a much bigger branch of this same arcade too.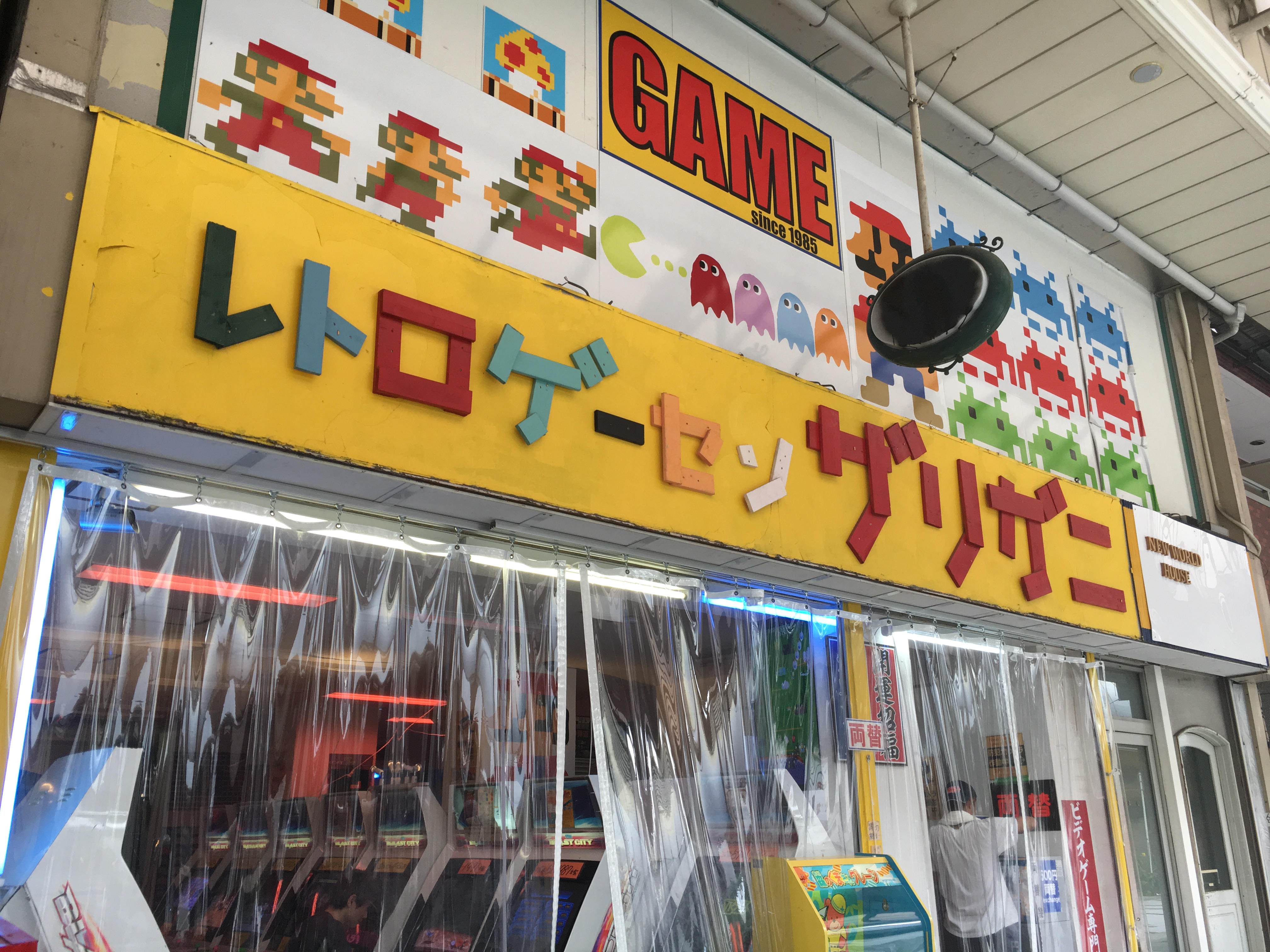 There are so many games here I have never seen before!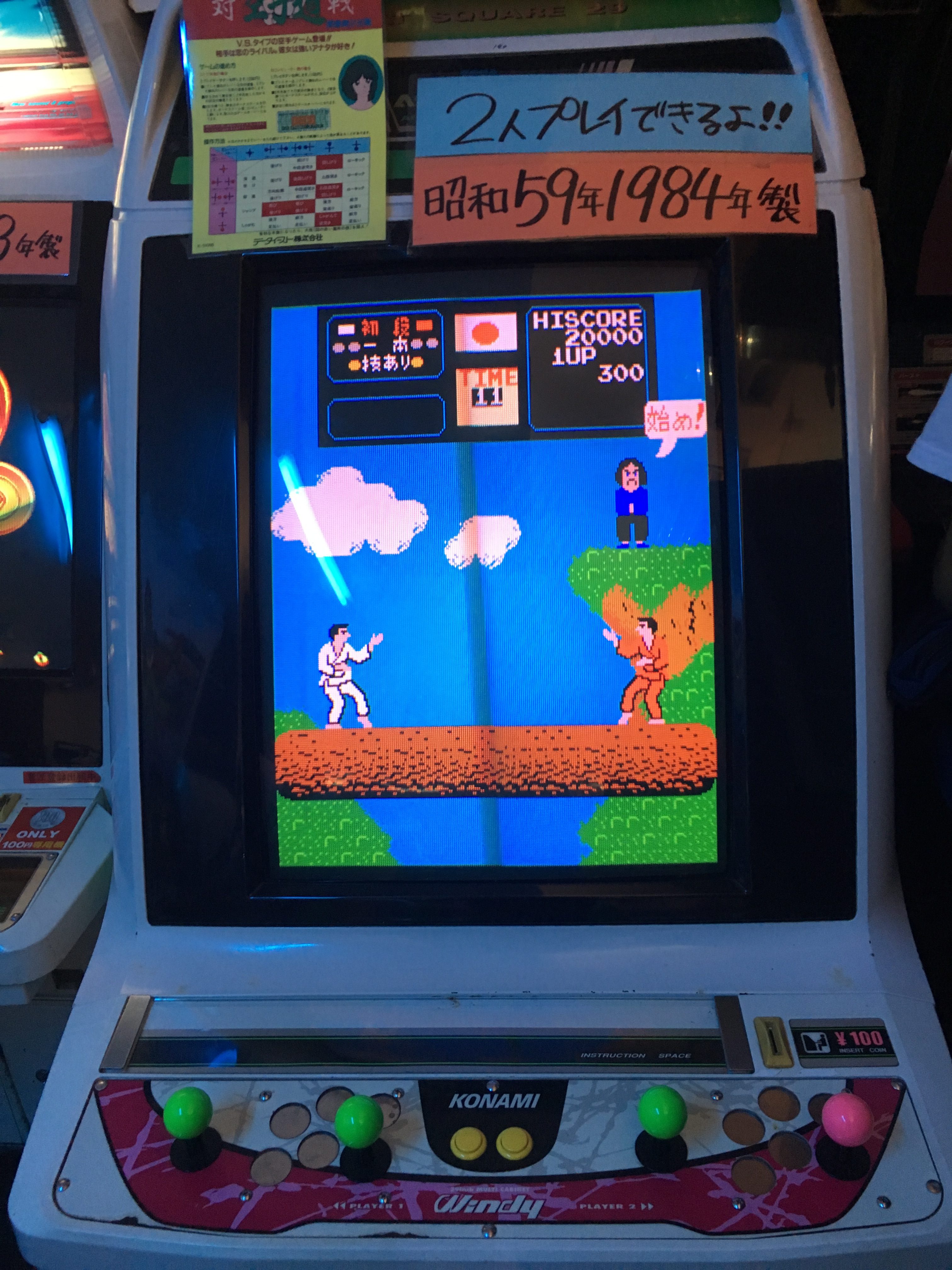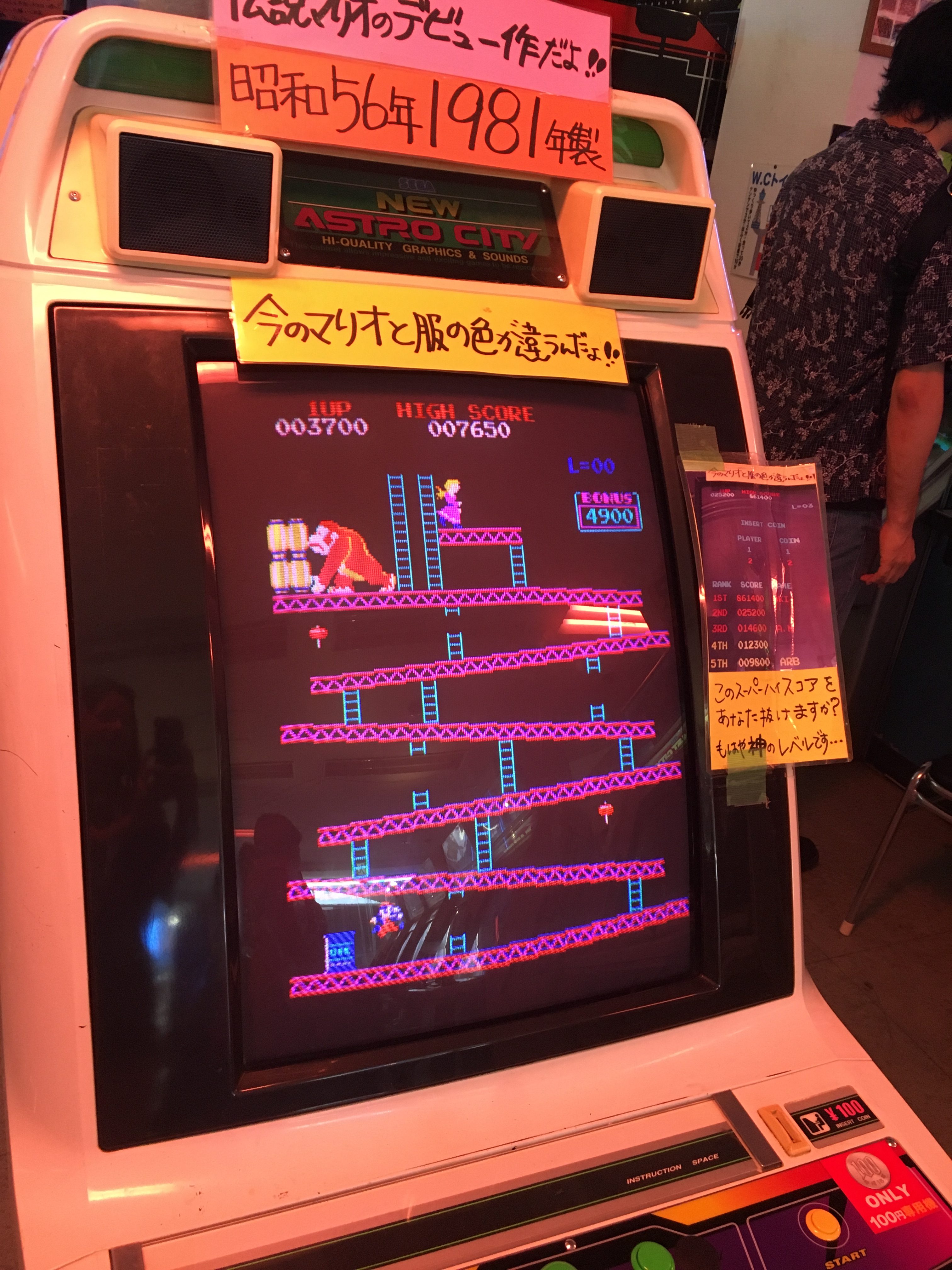 If you aren't really into video games, consider trying your hand at "smart ball". This precursor to modern day pachinko games is one of the cheapest things to do in the area. One round of smart ball is only 100 yen!
 The objective of the game is to get your balls either in the pockets marked with points, or other high point areas. Basically, it's like pinball, but without the flippers. The trick to the game is figuring out how hard to hit the balls to make them go where you want.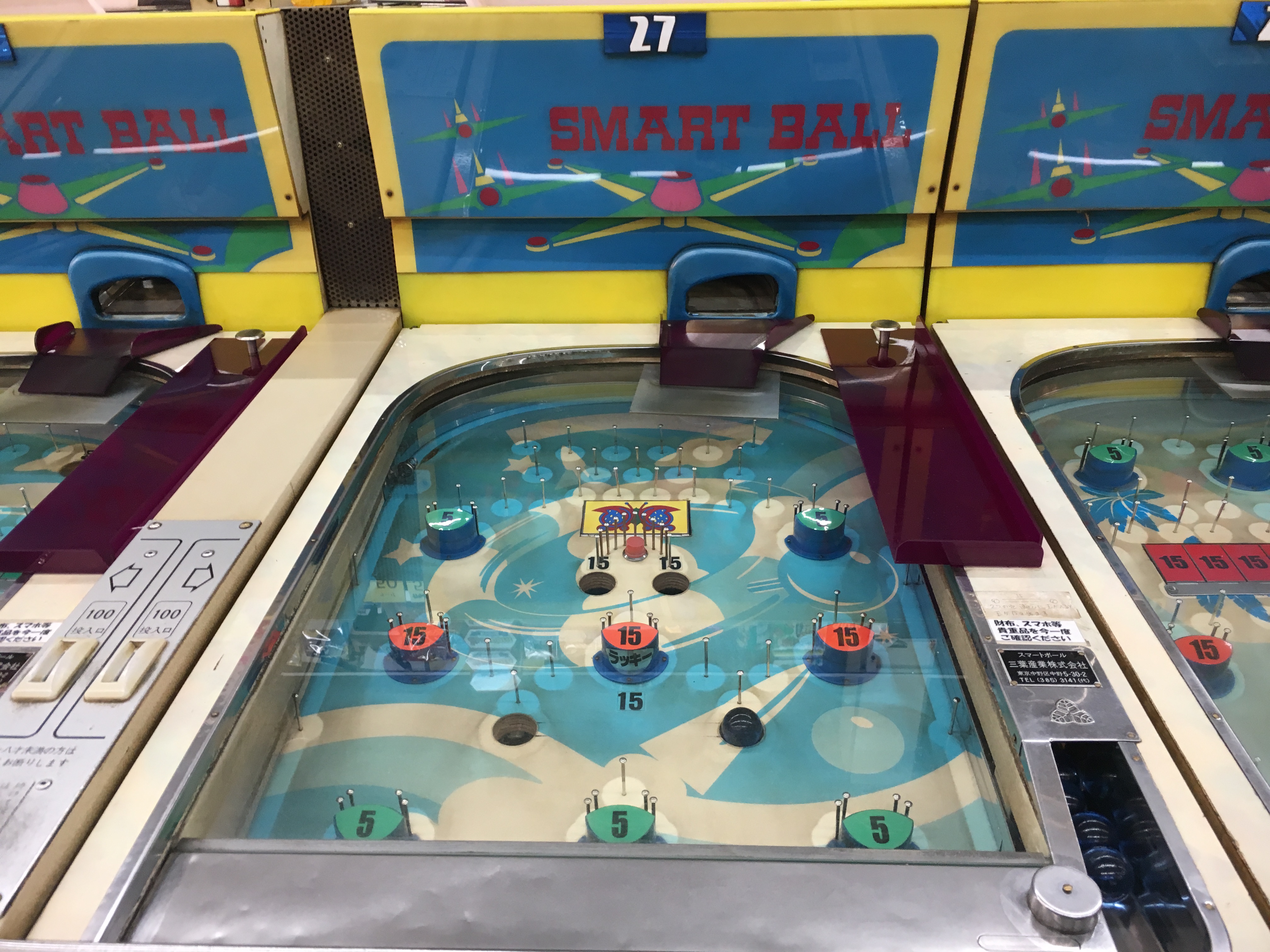 Try "Mix Juice"
Mix juice is as one of the most famous drinks in Kissaten all over Osaka. It is made of several kinds of fruit, crushed ice and a little bit of milk.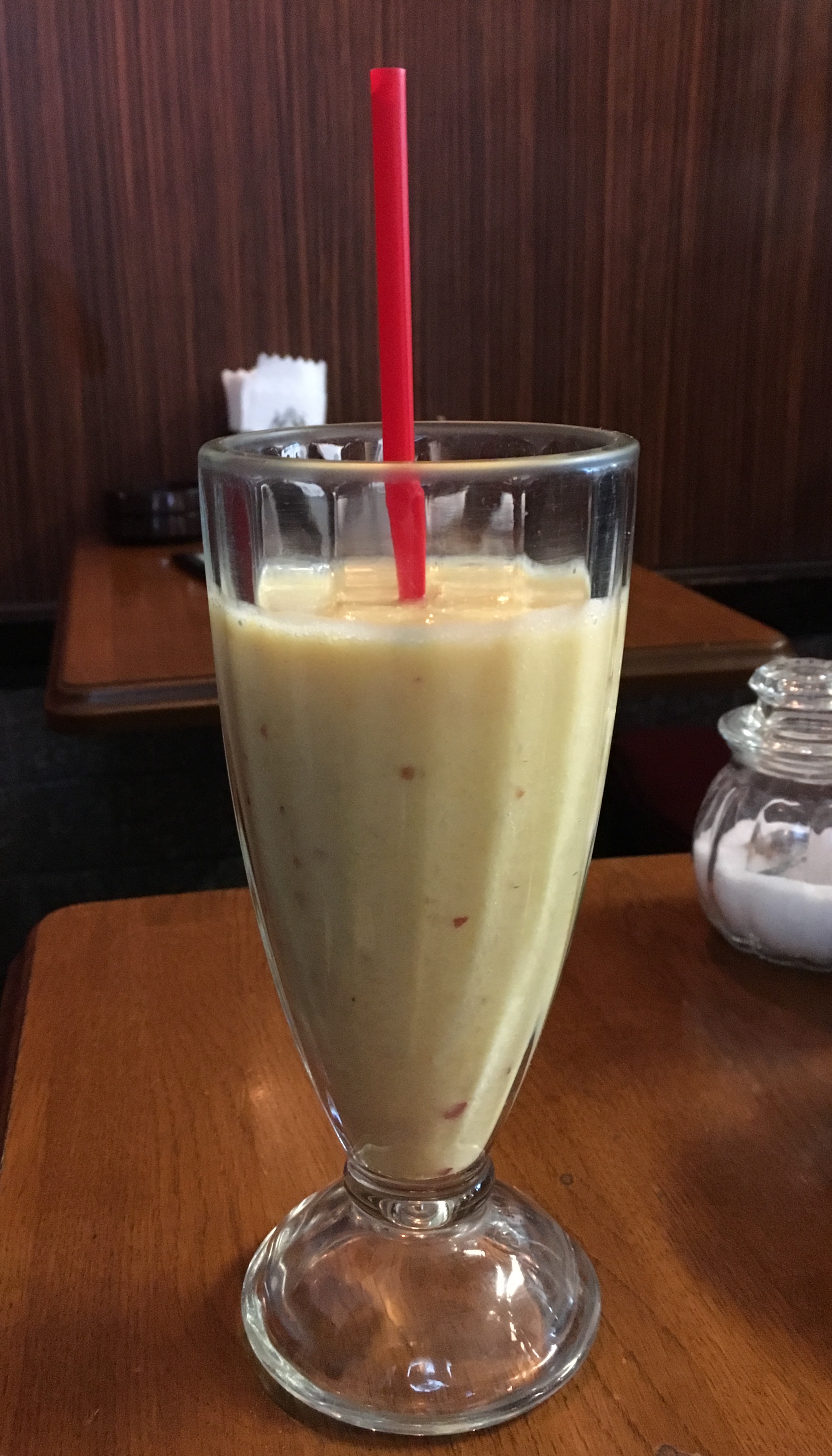 Despite the popularity of this drink, not many people know how mix juice originated in Shinsekai.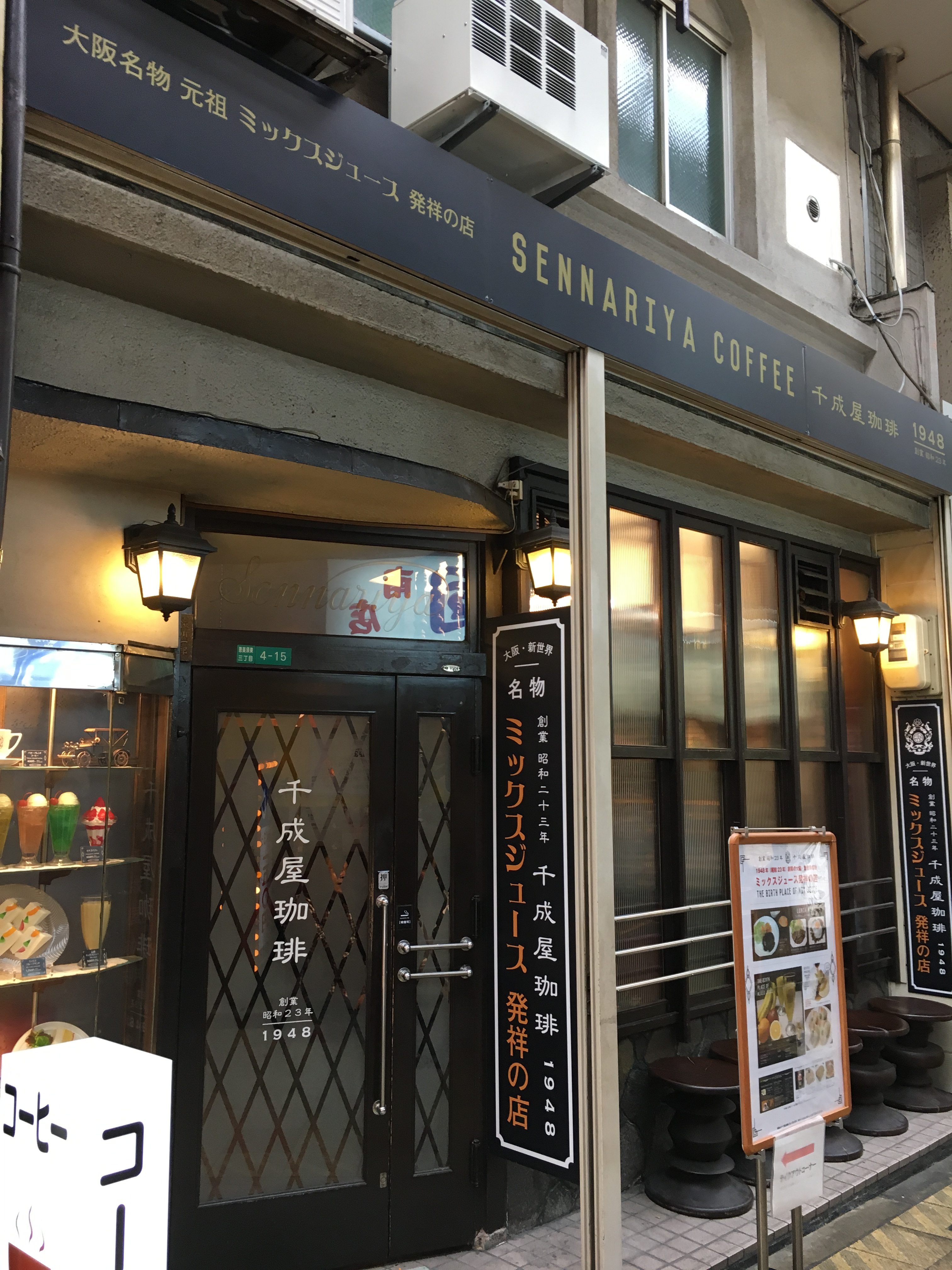 From what we can tell Sennariya Coffee is the first kissaten to serve this wonderful drink. Up until a few years ago the store was closed, it is back in business today. 
They have other tasty light meals and more modern drink to pick from too!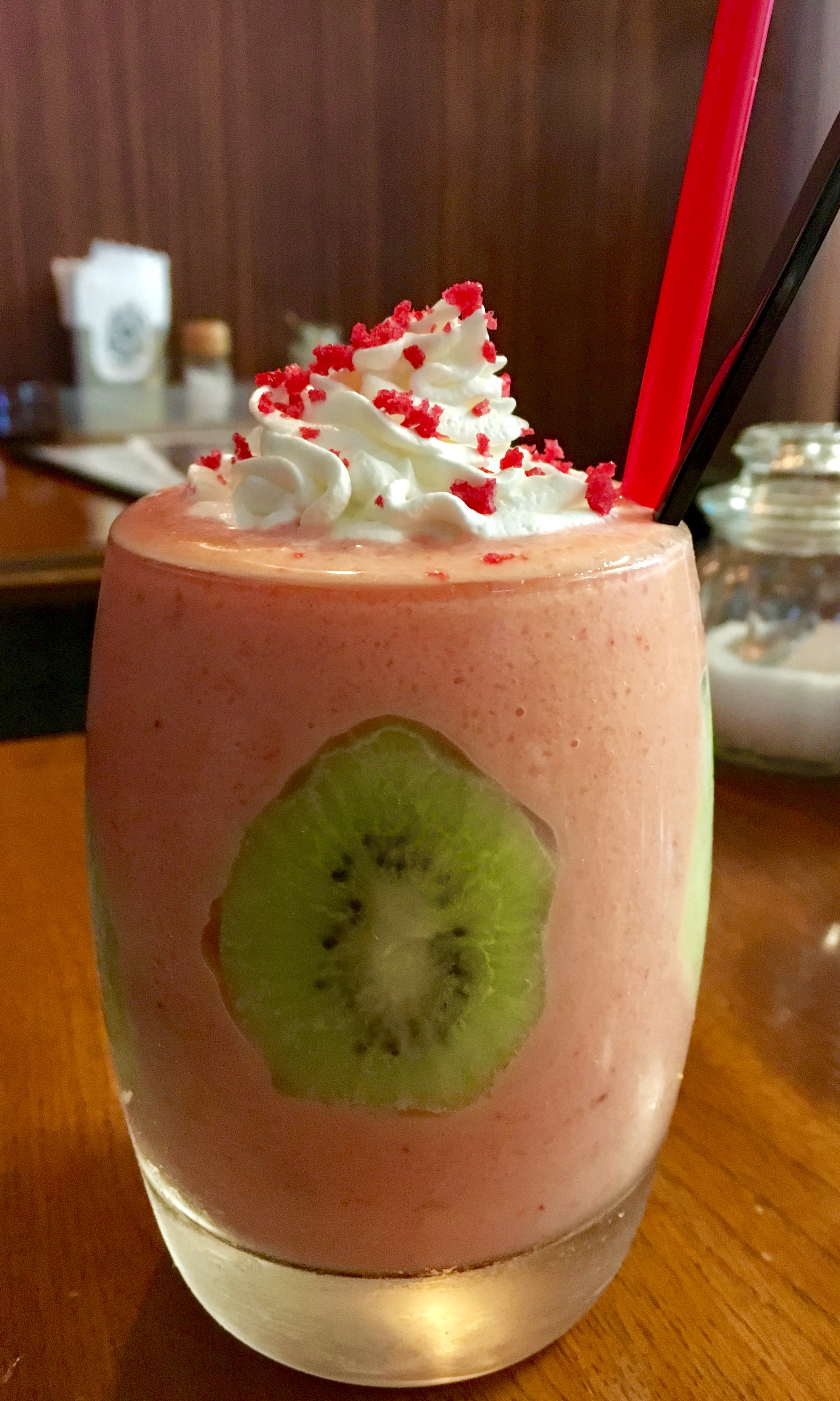 Check out more of Osaka's retro cafes with out Kissaten Master List!
Though Sennariya is certainly popular, mix juice is available throughout Shinsekai and you can even buy it from vending machines throughout Osaka.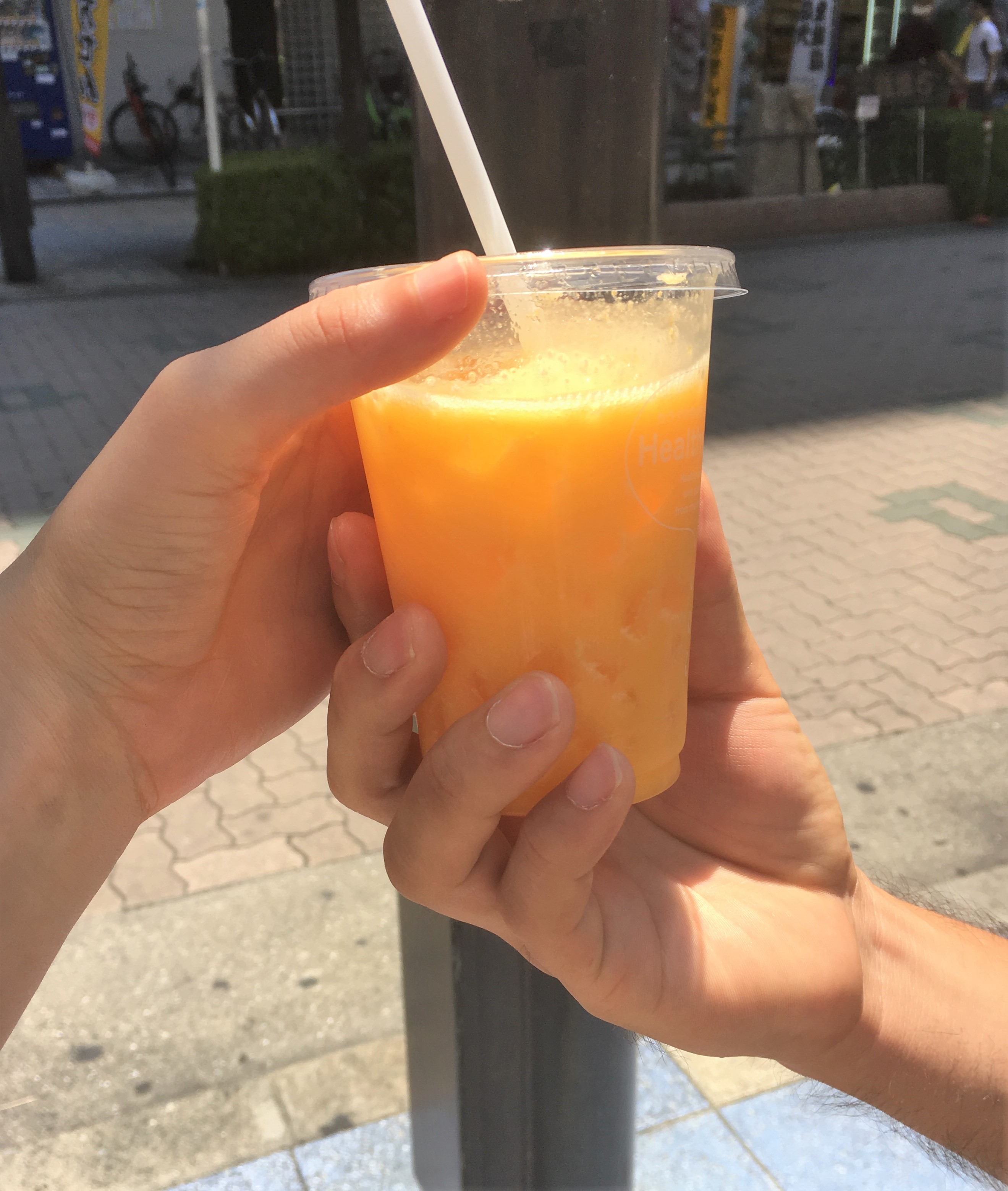 Take in the Taishu Engeki Theaters
One of the most "Osaka" and interesting things to do in the Shinsekai is hit up a small theater! Not many people seem to know this, but around the Shinsekai, there are many Taishu-engeki theaters. Taishu-engeki [大衆演劇] originated from Kabuki but it is much less formal, and a lot less expensive. All the same, it is pretty entertaining, and if you are looking for a unique experience in a Japanese theater, but hate stuffy settings, you might find this really enjoyable.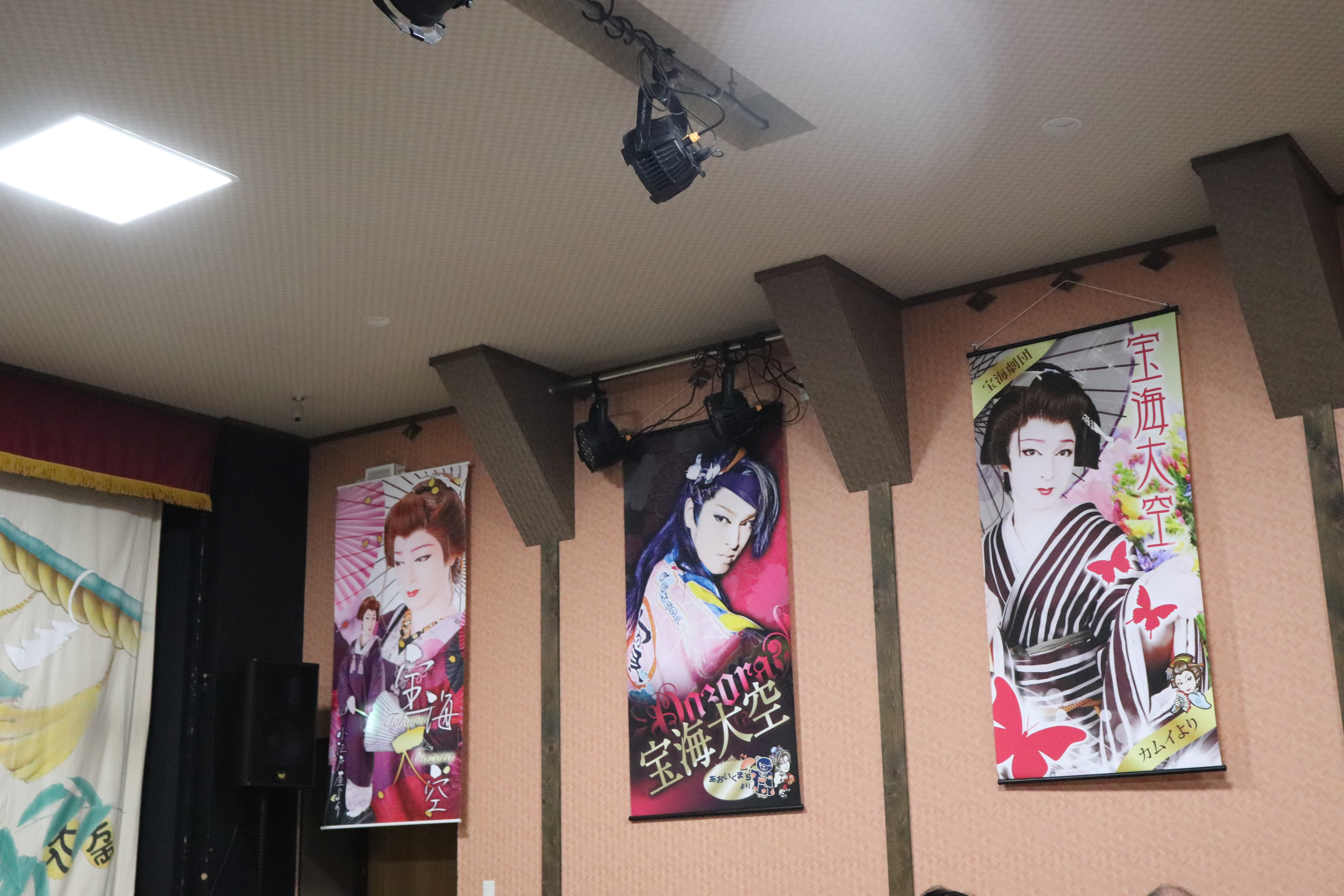 Taishu-engeki is not as popular as it used to be and the theater groups dwindling these days. That being said, Shinsekai is hub of Taishu-engeki in Japan, so there is always something new going on.
Asahi Gekijo is one such theater that has been in business for 100 years.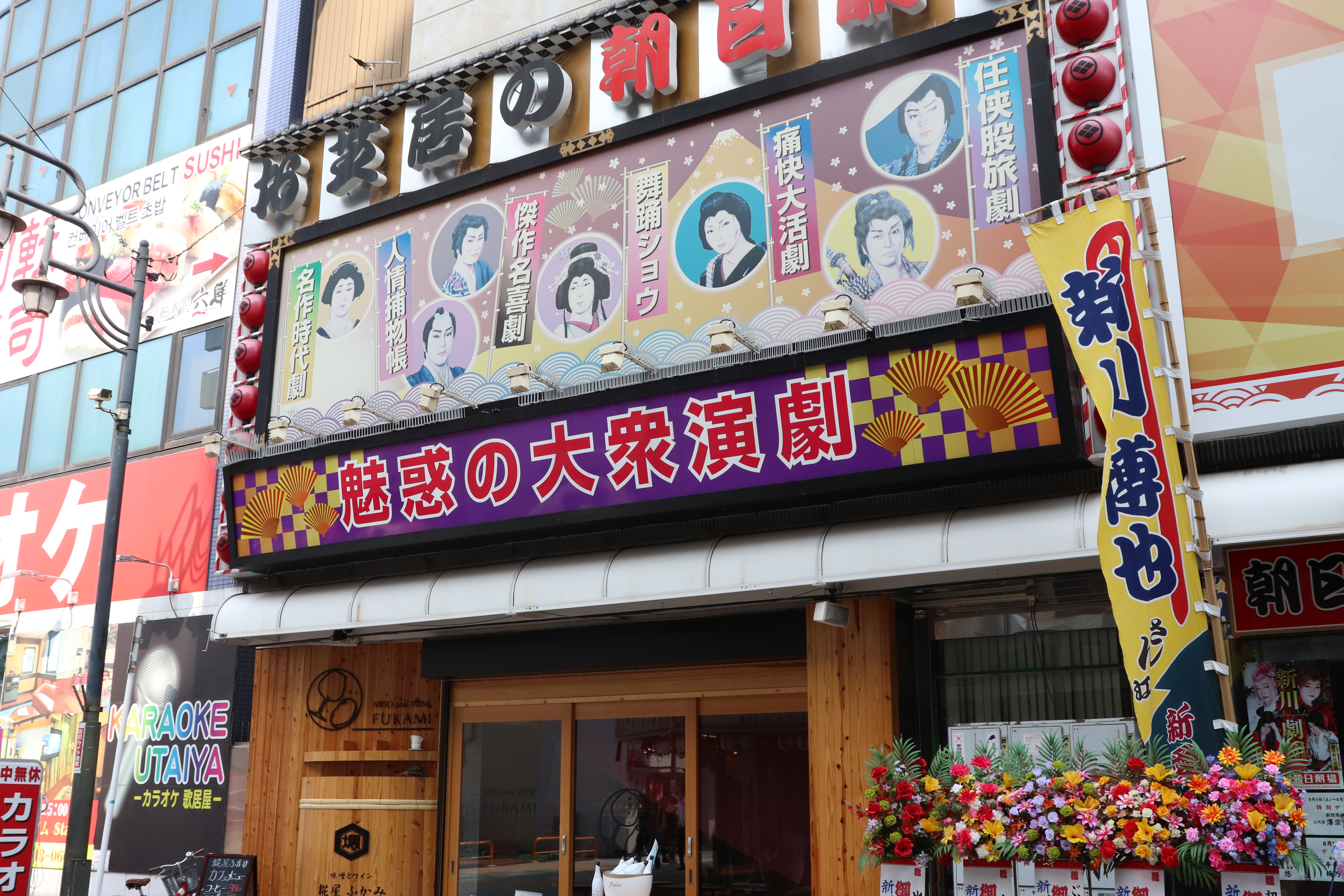 The Naniwa Club is also a very popular venue. Amazingly, one three hour show is only 1,500 yen!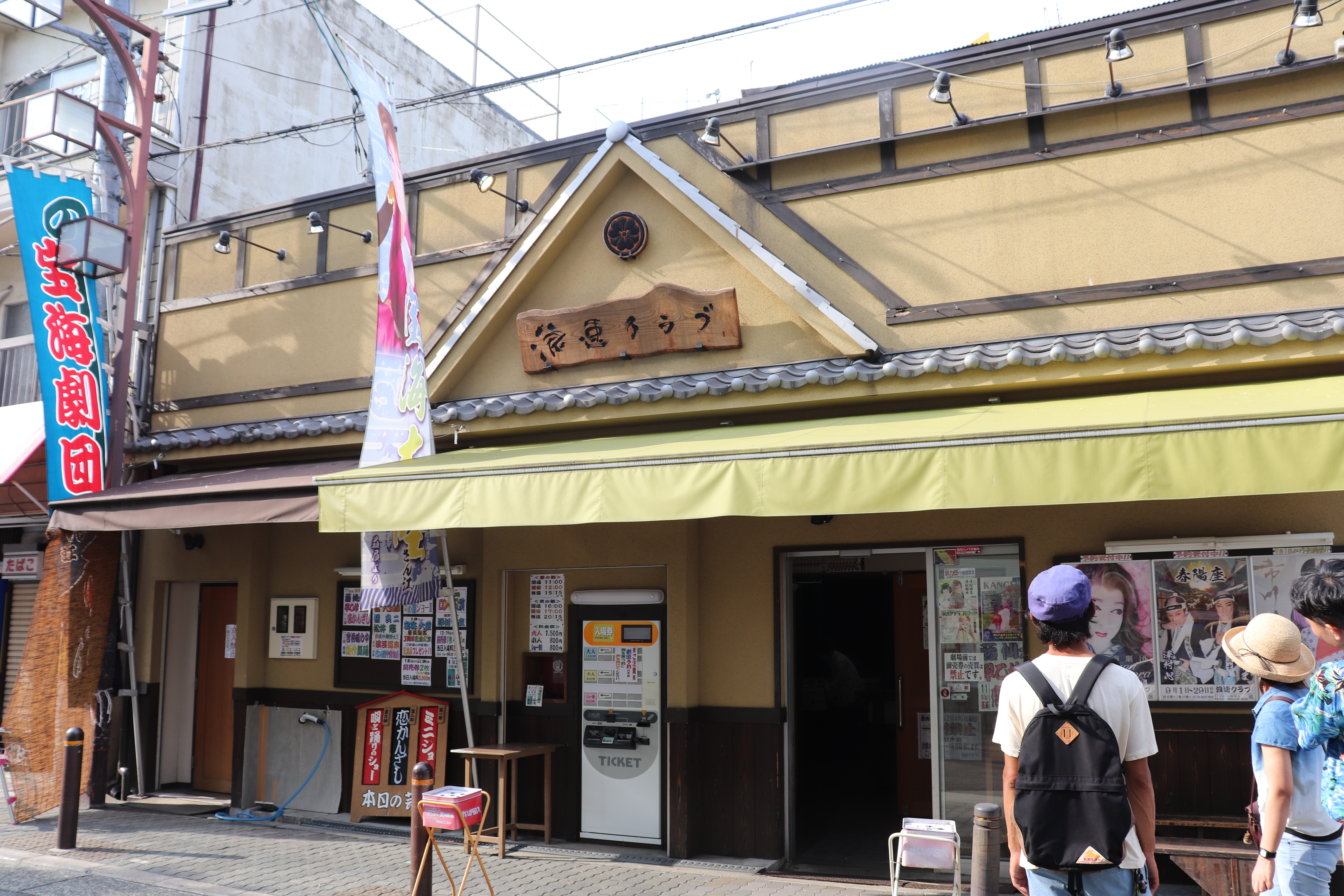 The club features a new troupe of thespians every month. When we went, the Takami Theater Group were headlining. This family run troupe is very popular and they have an extremely dedicated fan-base.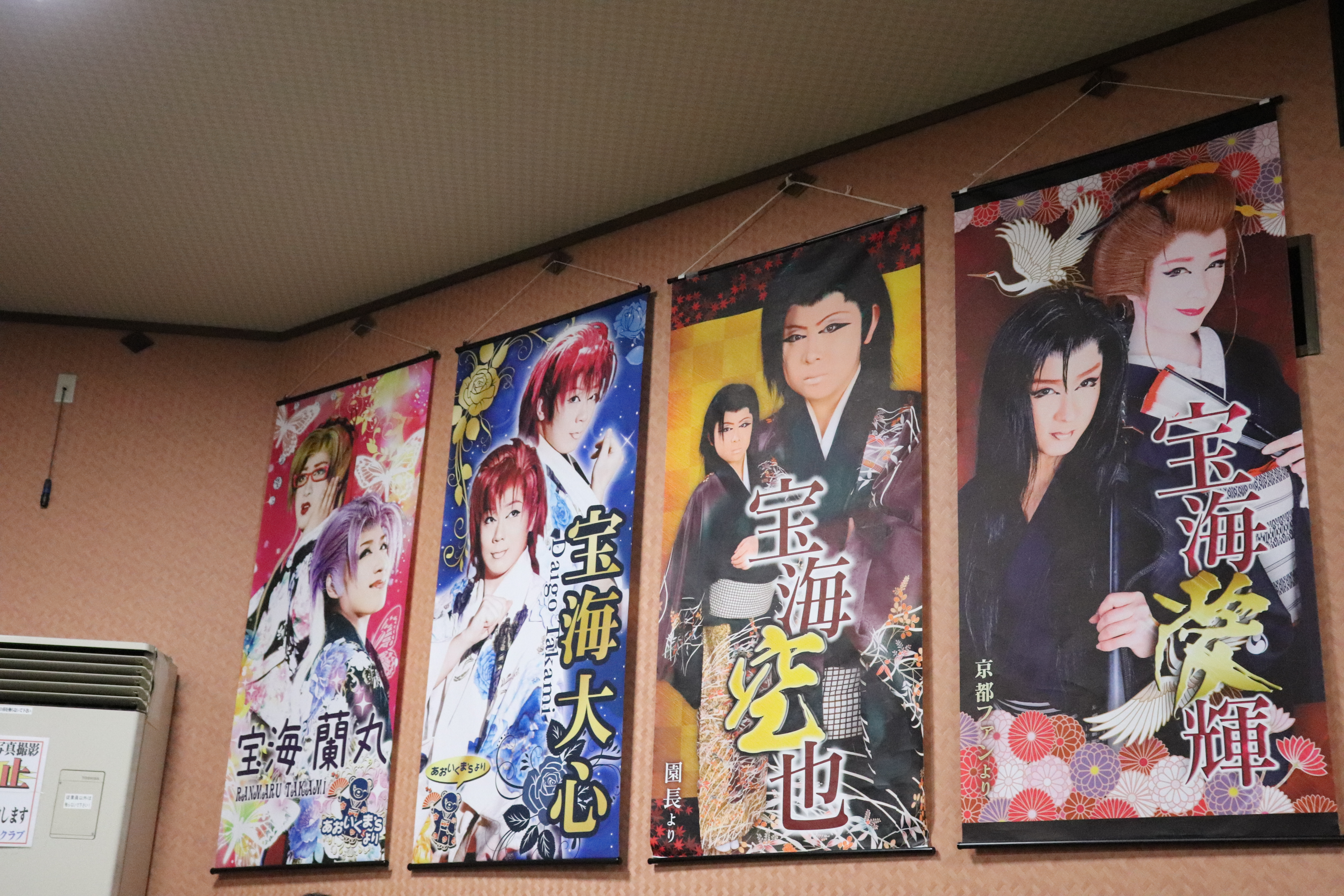 Find Billiken
Worth mention because this is one of the free things to do in the Shinsekai is to play "Find Billiken". Created by the American artist Florence Pretz, Billiken came to Japan in 1909.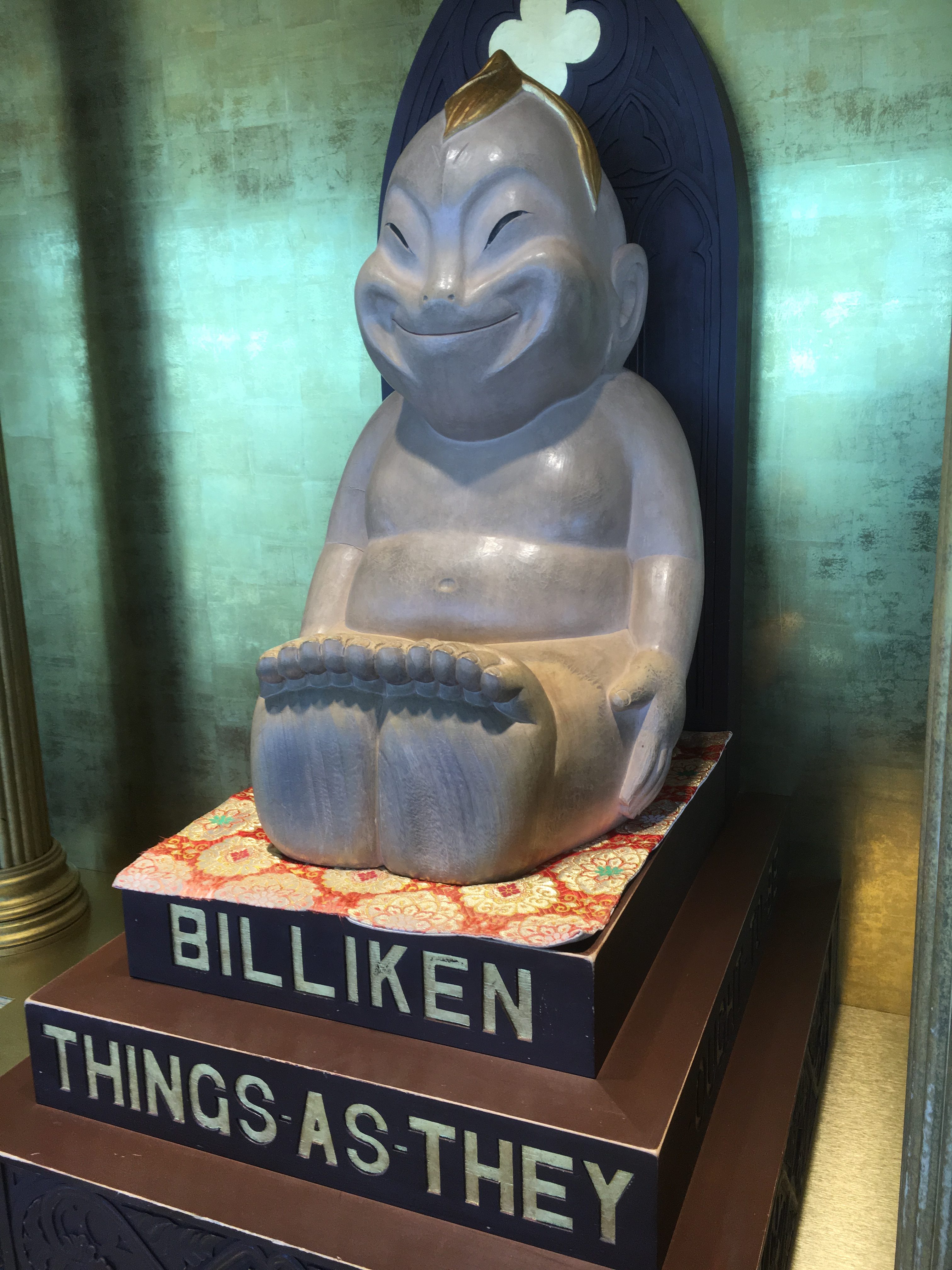 Billiken has his own shrine too. The Billiken Shrine is where the original statue Billiken resided.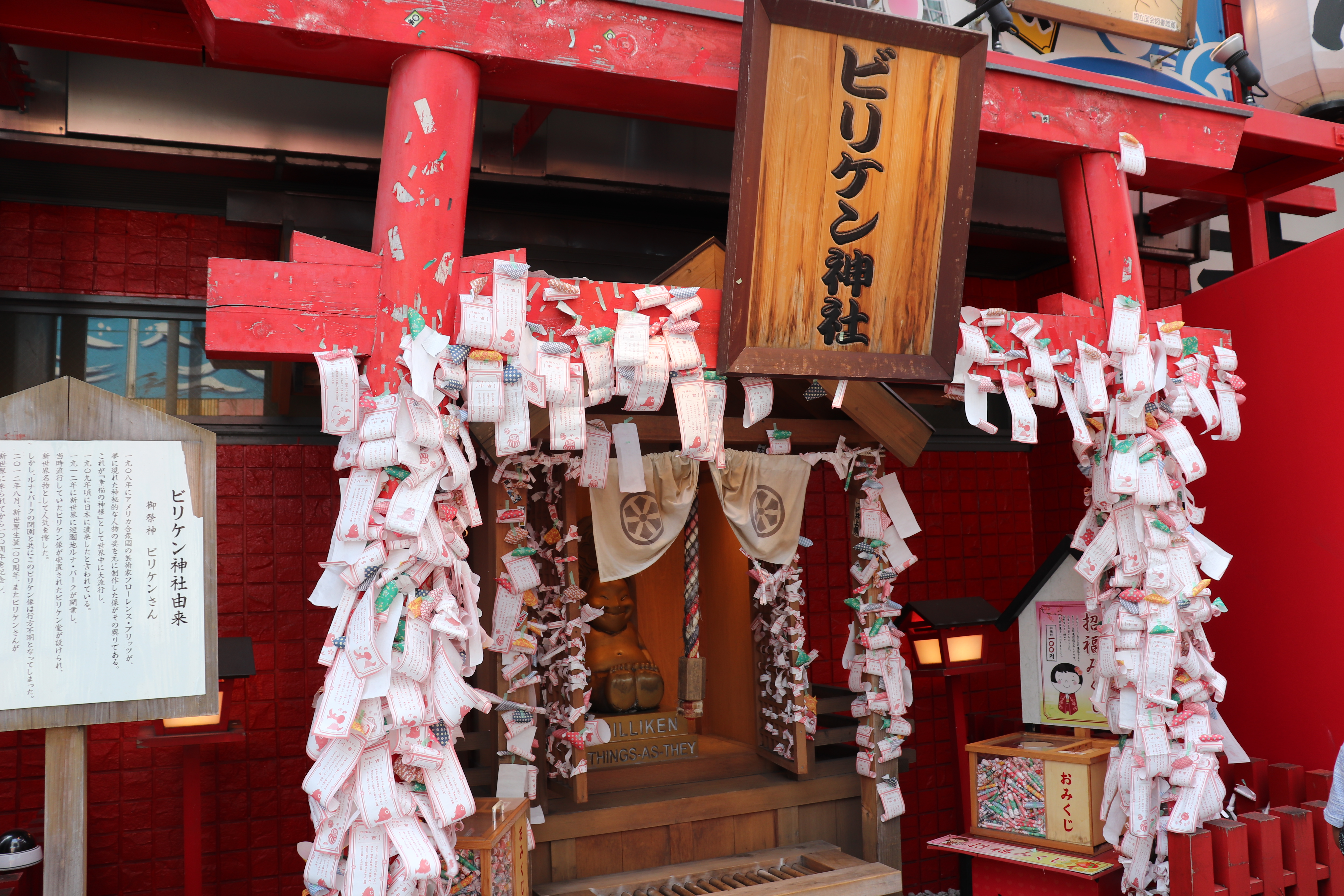 Unfortunately the original Billiken went missing after Lunar Park closed, but today it seems like there isn't a corner of Shinsekai where he isn't hiding.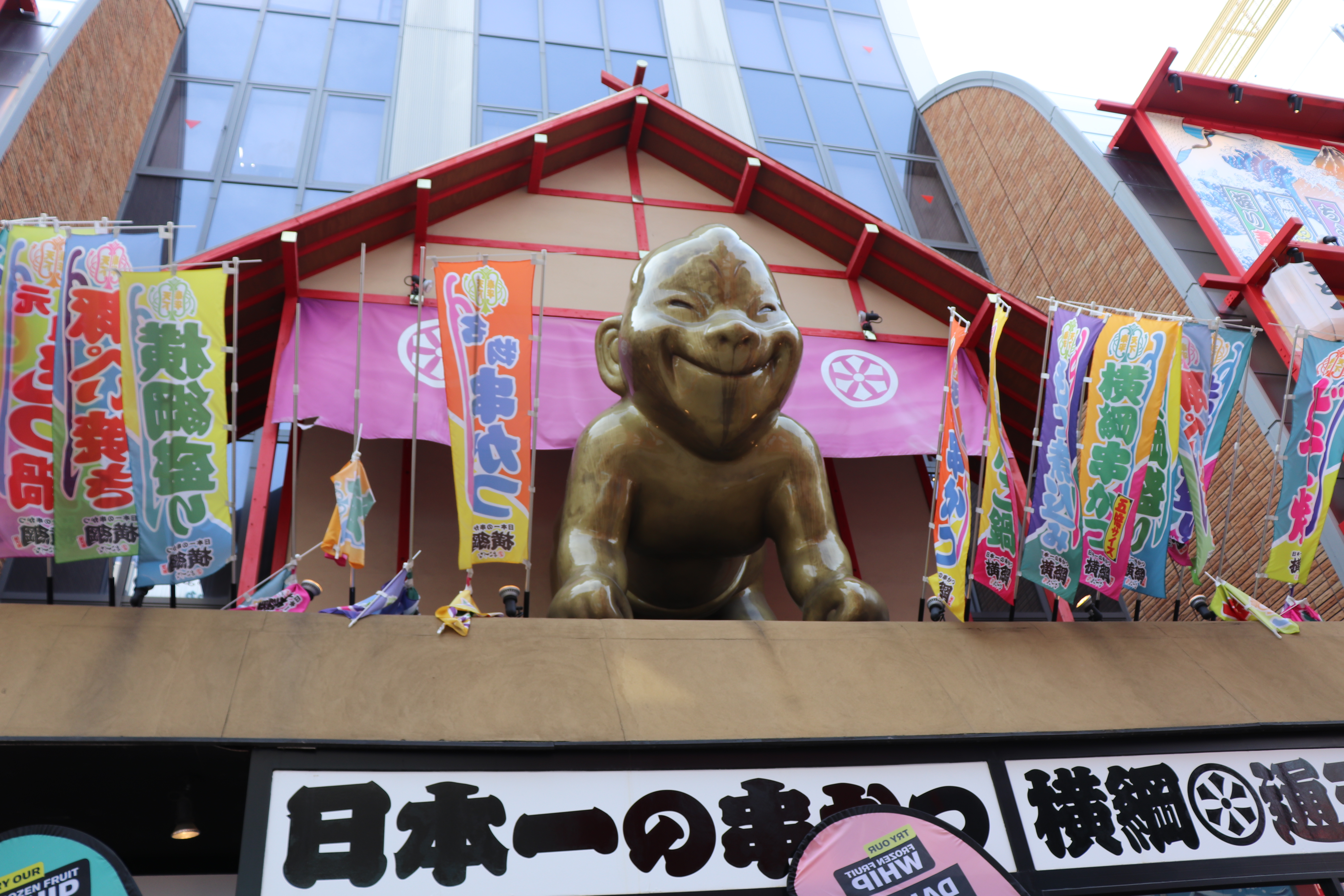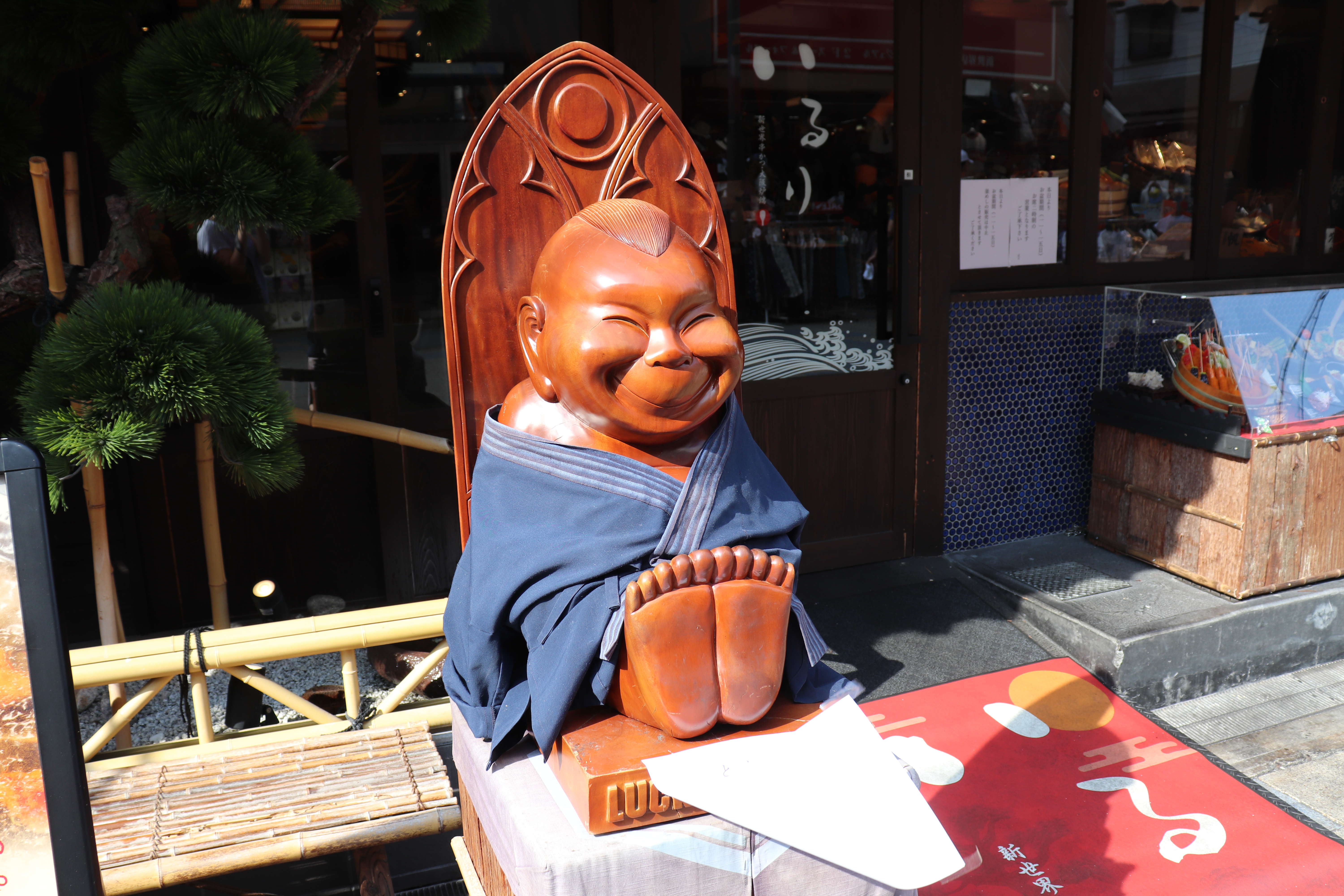 Enjoy the Jan Jan Yokocho Shopping Street!
Last but not least on our things to do in the Shinsekai list is the JanJan Yokocho Shopping Street. Located in the southern part of Shinsekai the famous JanJan Yokocho Shopping Street is home to many restaurants and shops, so be sure to explore here too!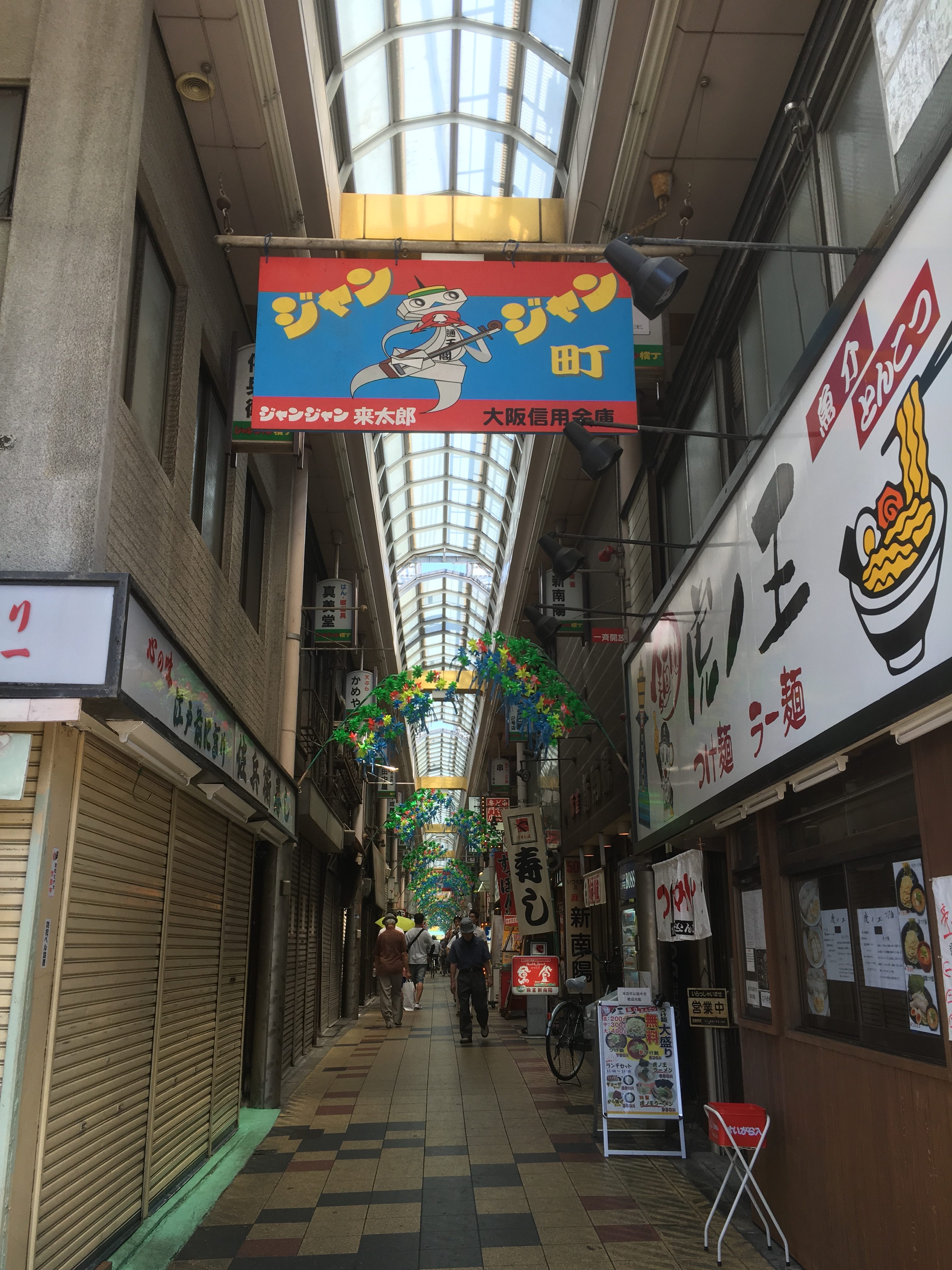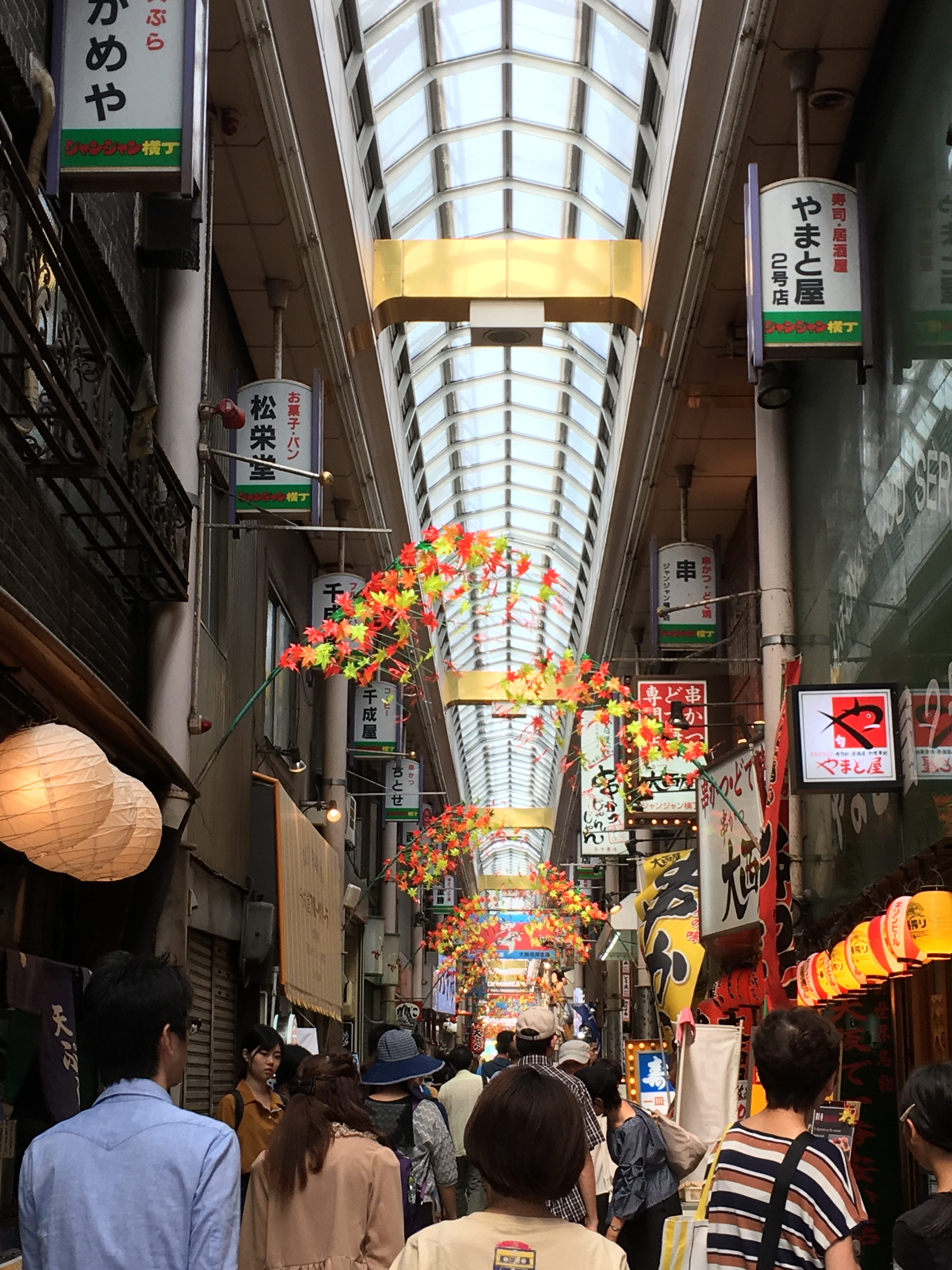 Shinsekai is really fun and I think it particularly comes alive at night. All the open-air eateries and the bright lights of all the stores can really keep a person energized, specially if this is your first time. With so many things to do take some time to get lost in this whole different world!