A Neo-Classic Icon, Osaka City Central Public Hall
Some of Osaka's most popular landmarks are Tsutenkaku, Osaka Castle, and even Umeda Sky Building. While these buildings are certainly among the city's most popular landmarks, another equally iconic building is the Osaka City Central Public Hall, or simply the Kokai-do [公会堂]. The Kokai-do is nestled between the Dojima and Tosabori rivers on a strip of land called Nakanoshima. This striking Neo-Renaissance building is not only a piece of living history (2018 marks its centennial anniversary), but a lively cultural center, with many events taking place there throughout the year.
The History of Osaka City Central Public Hall
For much of the Edo Period, each province sent their local products to Osaka in order to sell. Since Nakanoshima was easy and convenient to access by ship, the provinces built warehouses all over Nakanoshima. However, the province system was abolished in the Meiji Period forcing the warehouses to close or be abandoned.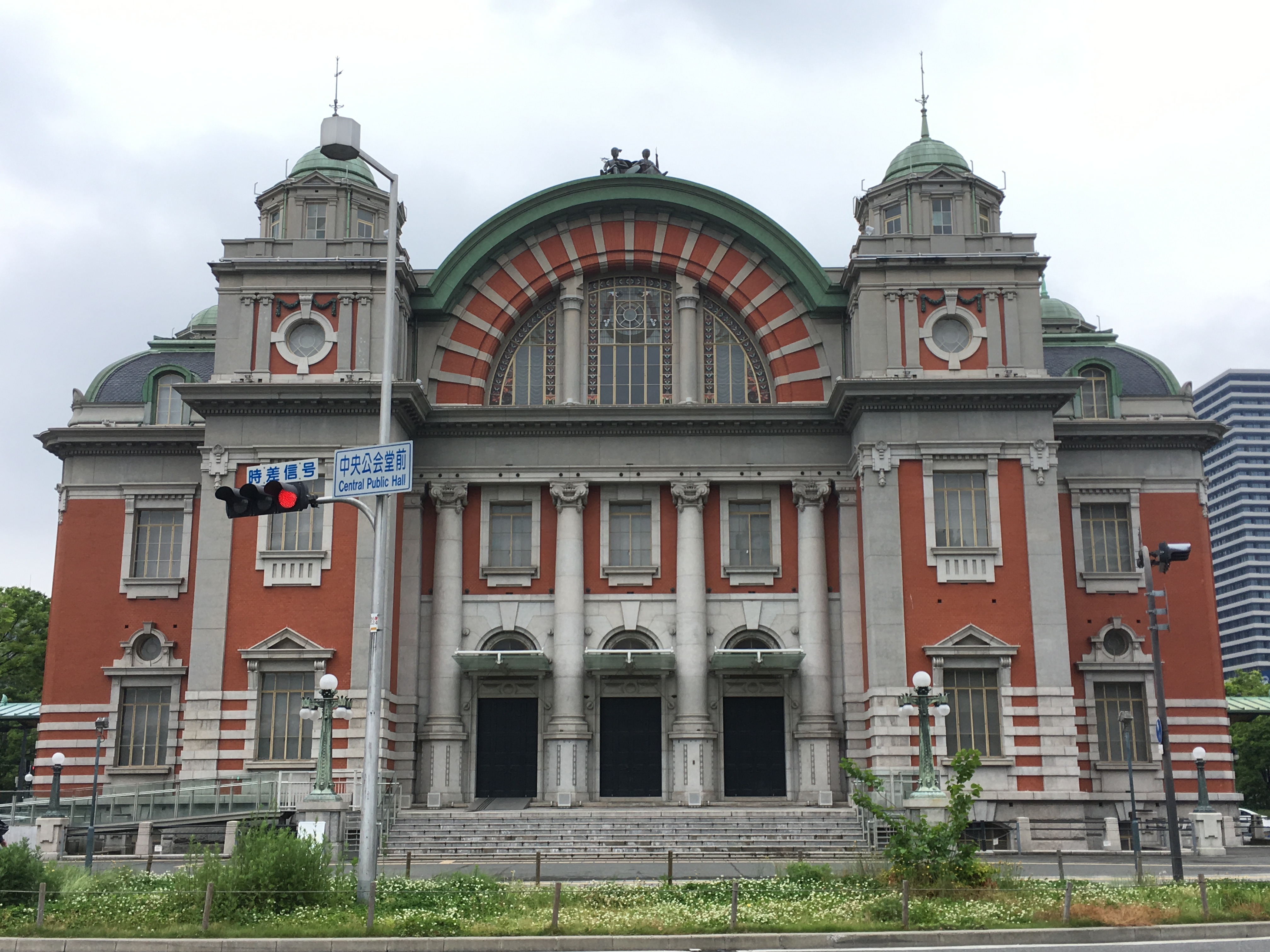 With the warehouses gone, the area became home to new government buildings. Around the turn of the 20th century, Japan ended its 250 year period of isolation. Interest in European culture flourished, and a number of important buildings incorporated Western-style architecture in their designs, such as the Osaka branch of the Bank of Japan, the Nakanoshima Library, and of course, the Kokai-do.
Iwamoto Einosuke
A stock broker named, Iwamoto Einosuke [岩本栄之助] predominately financed construction of Osaka City Public Hall. When Iwamoto was young, he went abroad to  America where he discovered that wealthy people would donate large sums of money for social enrichment projects, like libraries, parks, museums, and public halls. Once he earned a substantial fortune in the stock market, Iwamoto sought to do the very same for the people of Osaka. Unfortunately, he did not live to see the Public Hall completed. After a series of miscalculations with his investments, Iwamoto lost much of his fortune and killed himself out of grief just before construction of the Kokai-do wrapped up.
Iconic Architectural Design: Tatsuno Kingo
The chief architect of Osaka Public Hall was Tatsuno Kingo [辰野 金吾], easily the most popular architect of the early Meiji Period. Tatsuno's signature style consists of Neo-classic red brick buildings with bold white lines. His biggest and most well-known building is Tokyo Station, but he also designed buildings throughout Japan, as well a handful in Osaka.
Osaka City Central Public Hall
Since the Public Hall is a public building, you can go in whenever you want during normal business hours. There is a small free museum on the basement floor that anyone can attend at their leisure.
On the upper floors of the Public Hall are four lecture/ceremony halls; The Special Room, the Large Room, the Medium Room and the Small Room. Since the Public Hall still uses the rooms for various meetings, lectures, or other special events, they are typically off limits.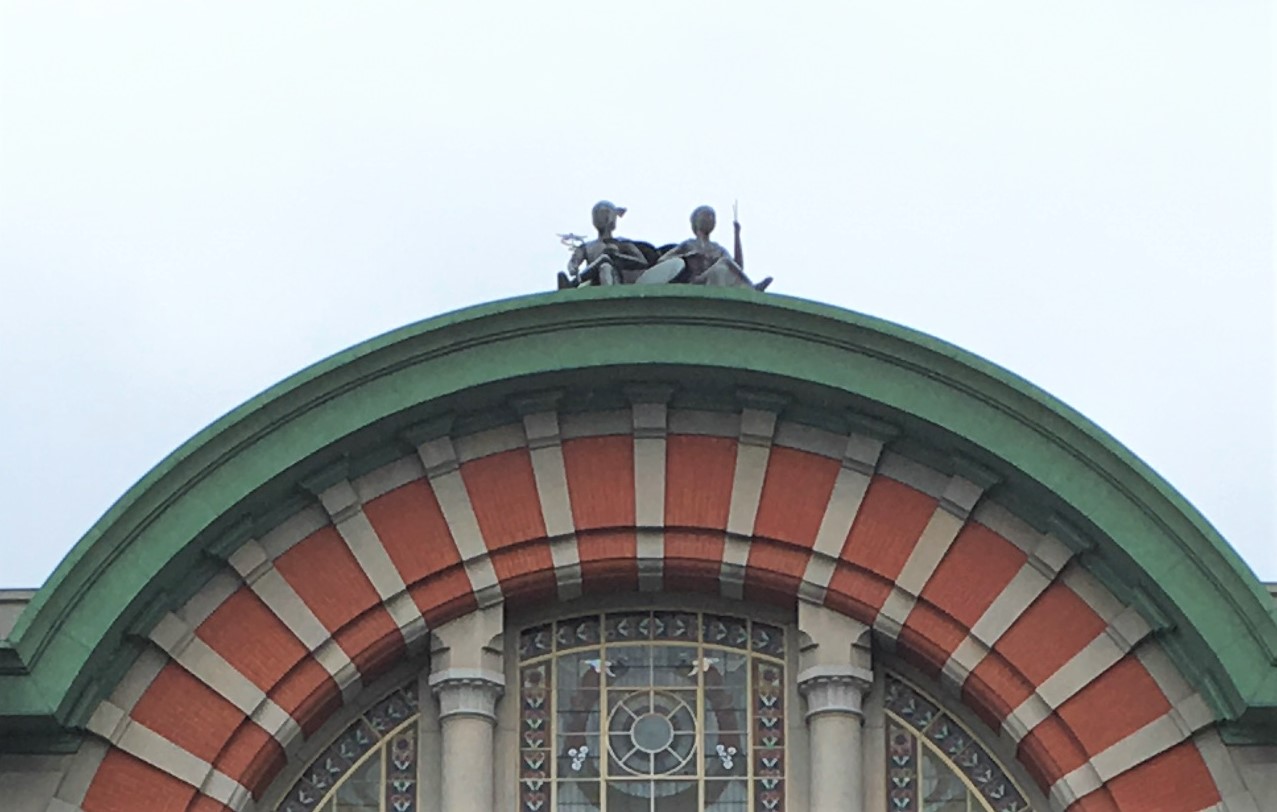 They occasionally offers guided tours but not only do you need a  reservation, you only be able to view the Special Room in addition to the museum (which was free anyway). Only during a handful of special events during the year does the Public Hall open up all its rooms, so getting to see them is pure luck.
Large Room
The Large Room is basically a huge auditorium that takes up most of the first and second floors. It can accommodate more than 1,000 people and mainly used for concerts and speeches. Some of its most famous speakers were Einstein, Helen Keller, and Gagarin.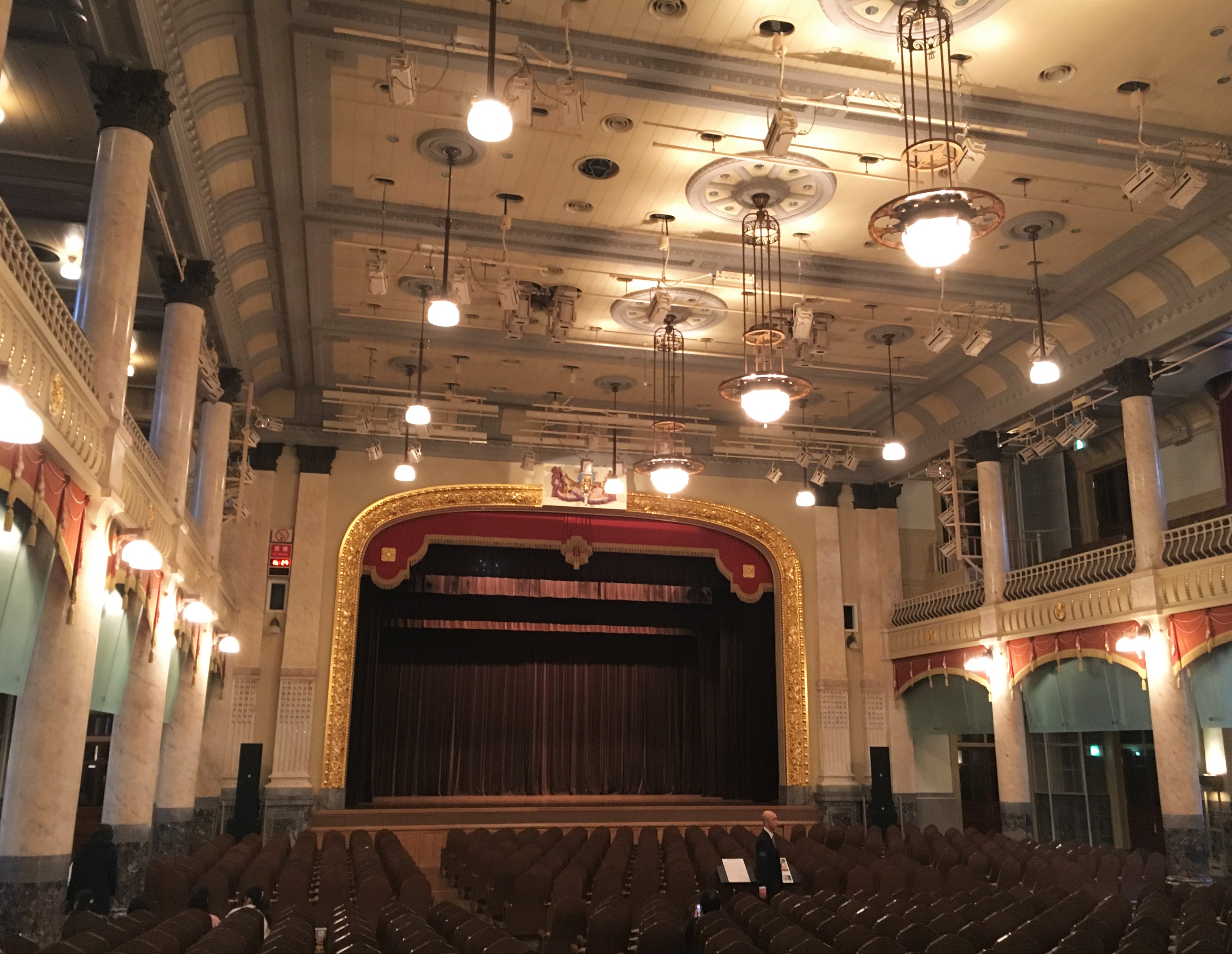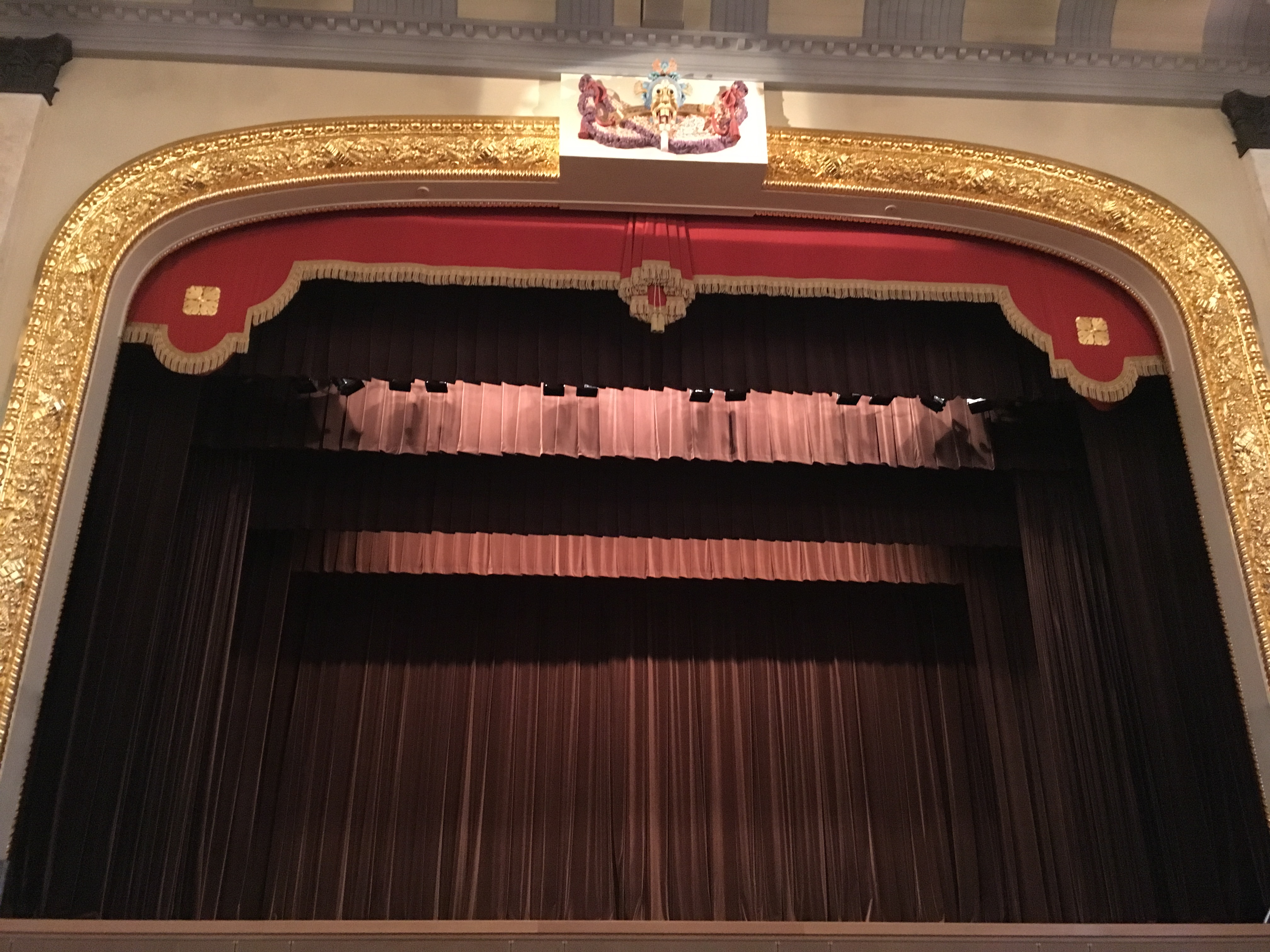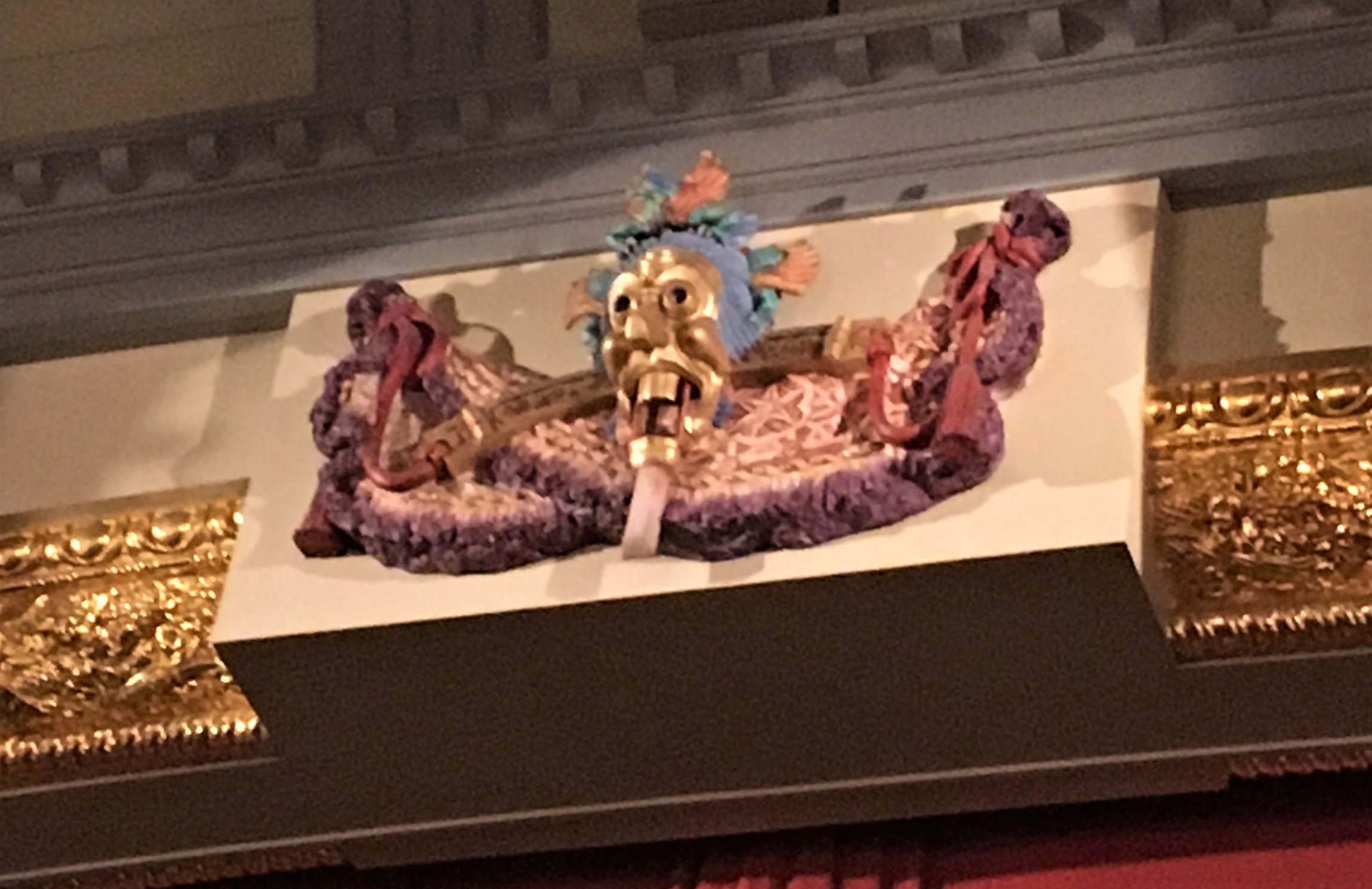 The terrifying mask above the stage is of the famous Chinese general, Gao Changgong. Changgong is believed to have been so beautiful that he needed to wear this scary mask when he went to battle.
Medium Room
Medium room is located on the 3rd floor and was once a banquet room. This room definitely has a lot of charm and is decorated with paintings, stained glass panels, as well as some interesting carvings.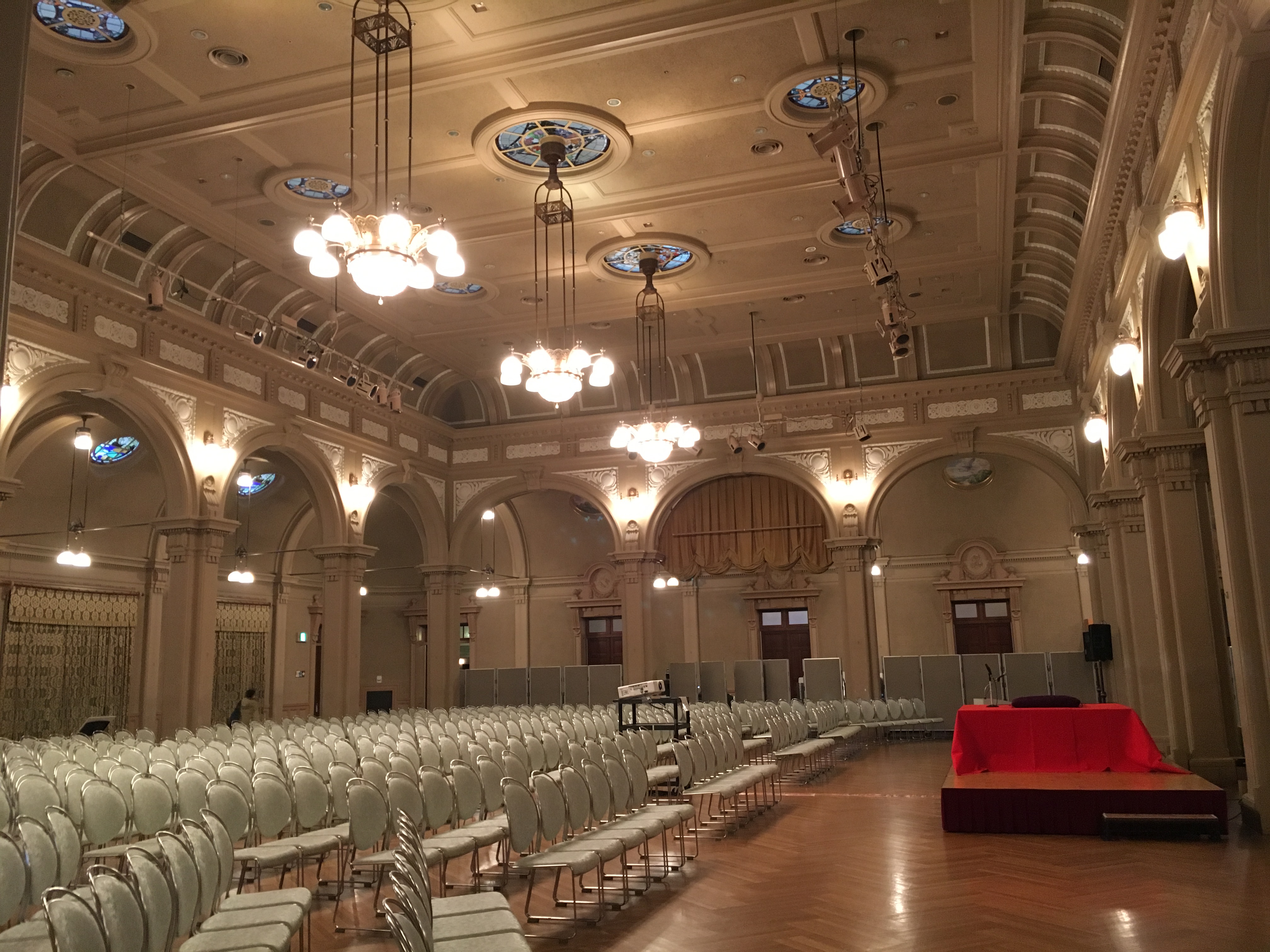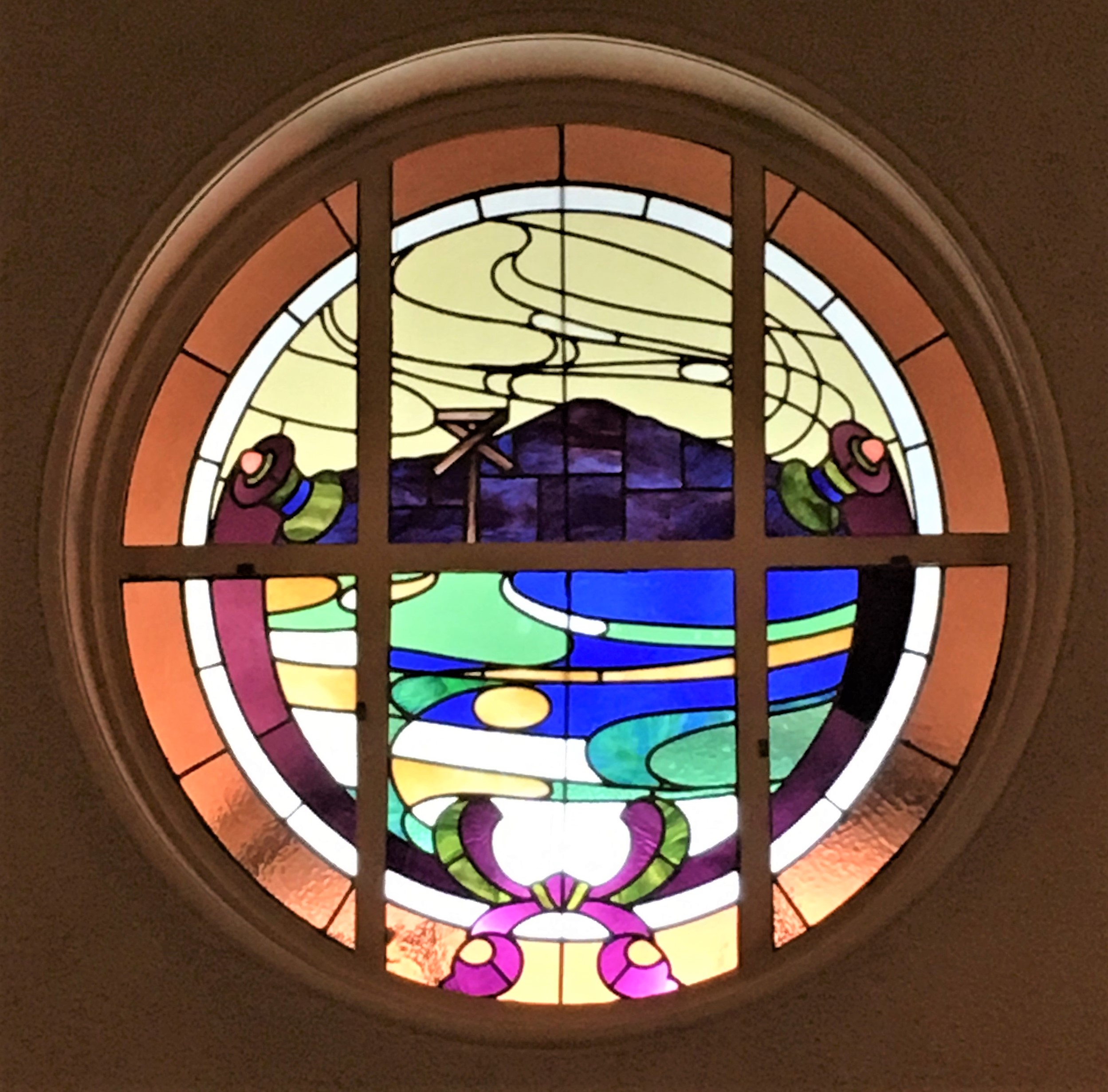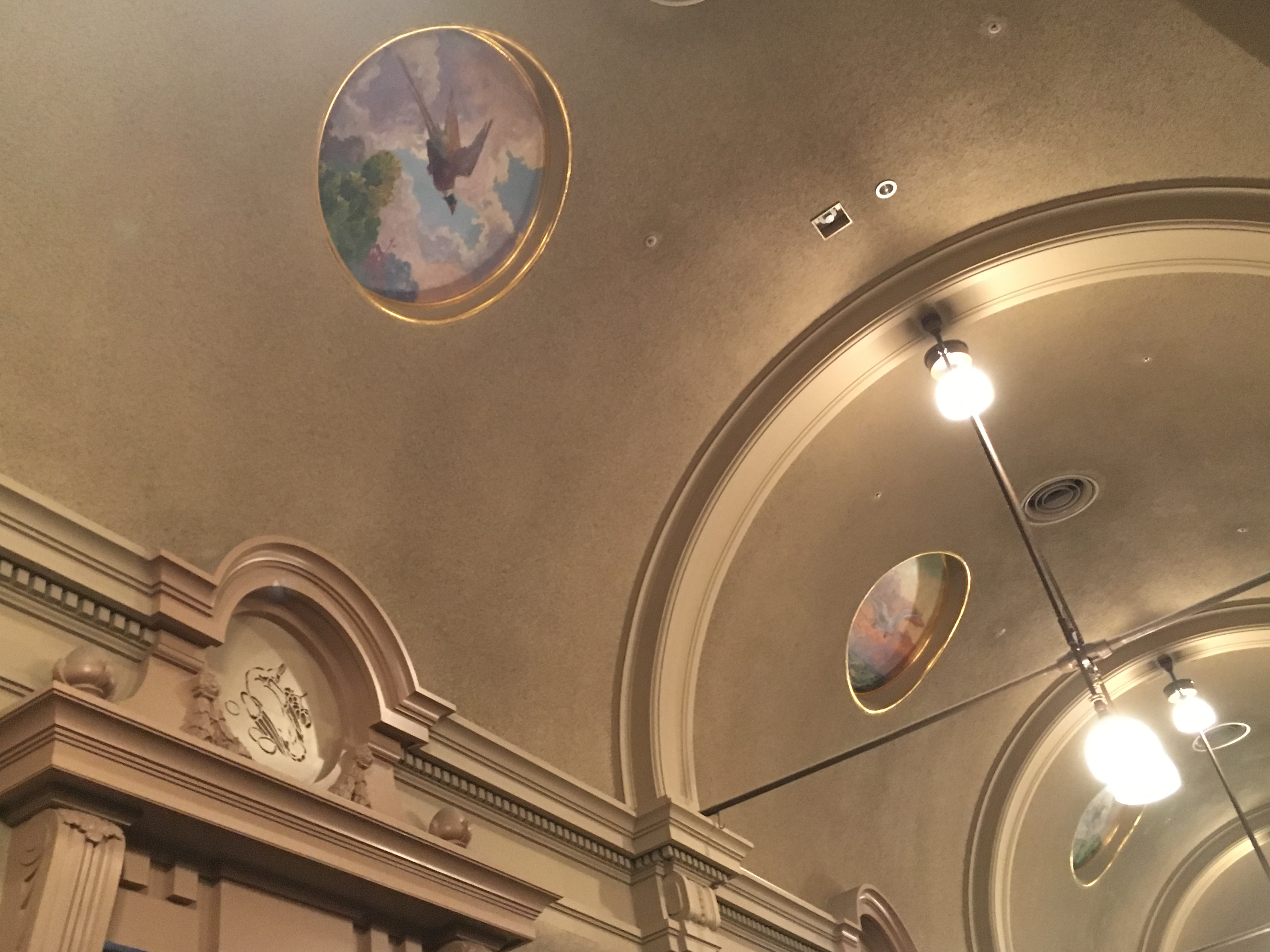 Small Room
Small Room is located on the 3rd floor and was also as a banquet room. This room is room is much smaller than the Medium Room, but it contains a lovely 100 year old crystal chandelier.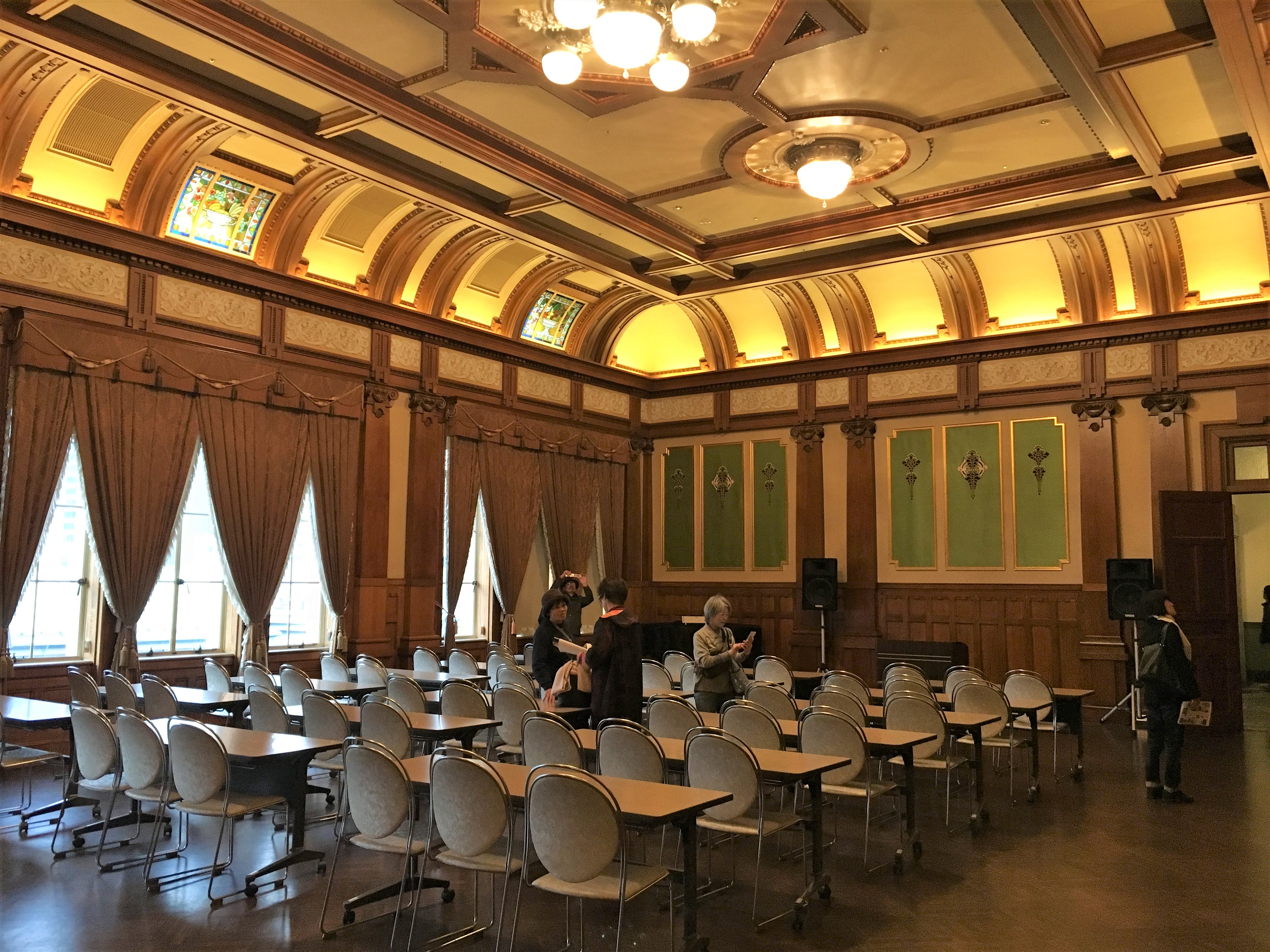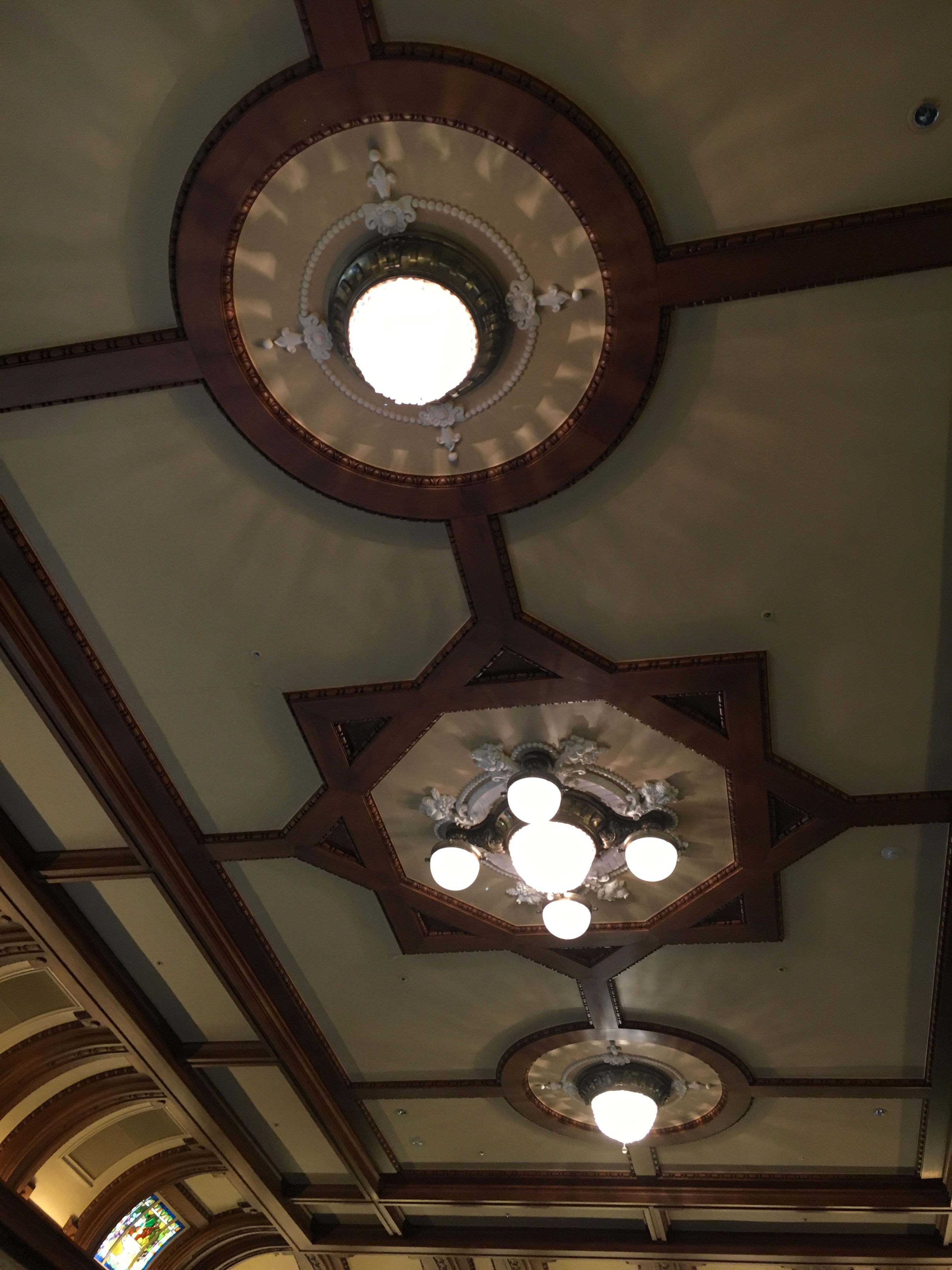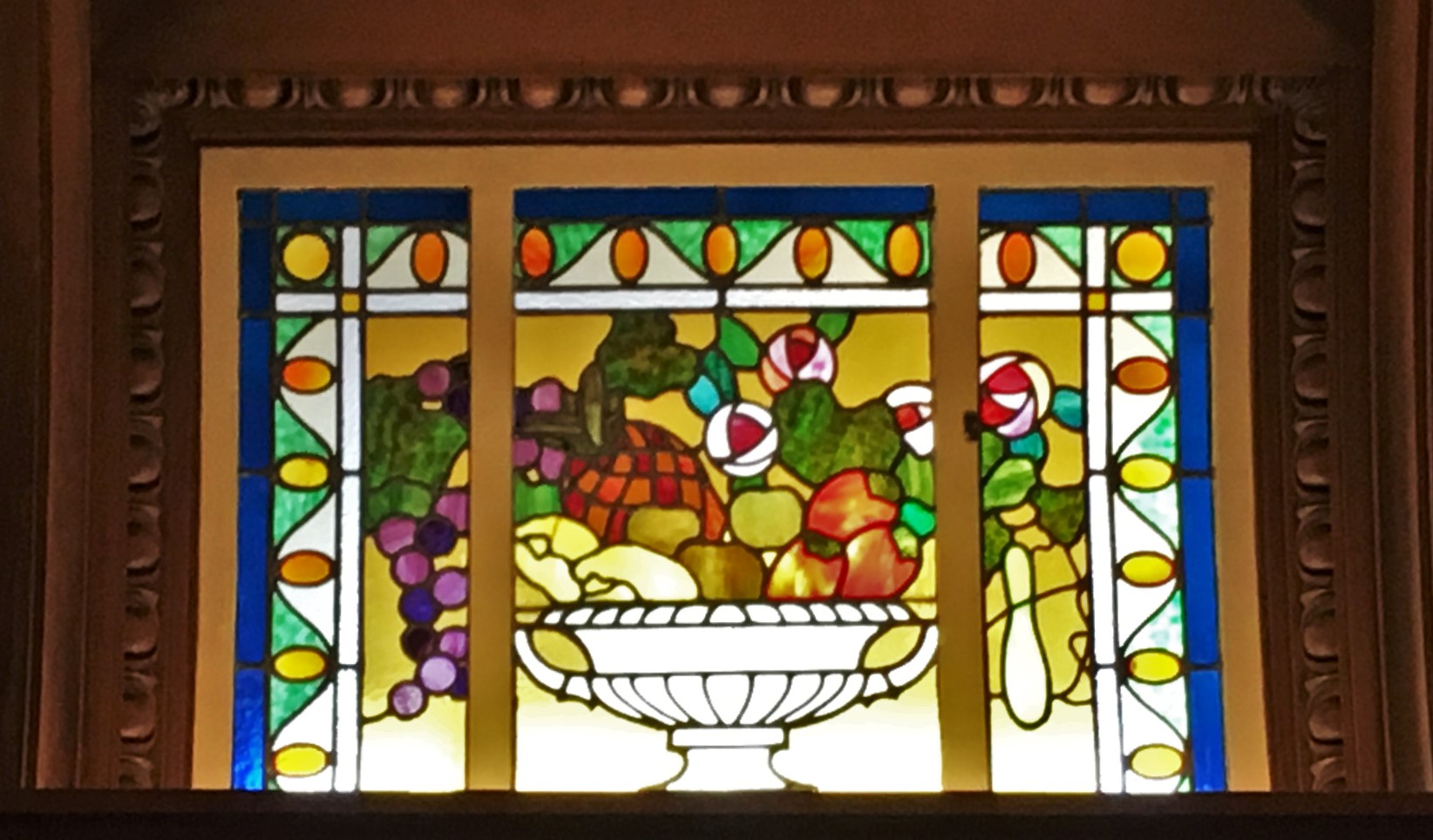 Special Room
Located on the top floor, as the name suggest, this room is truly special.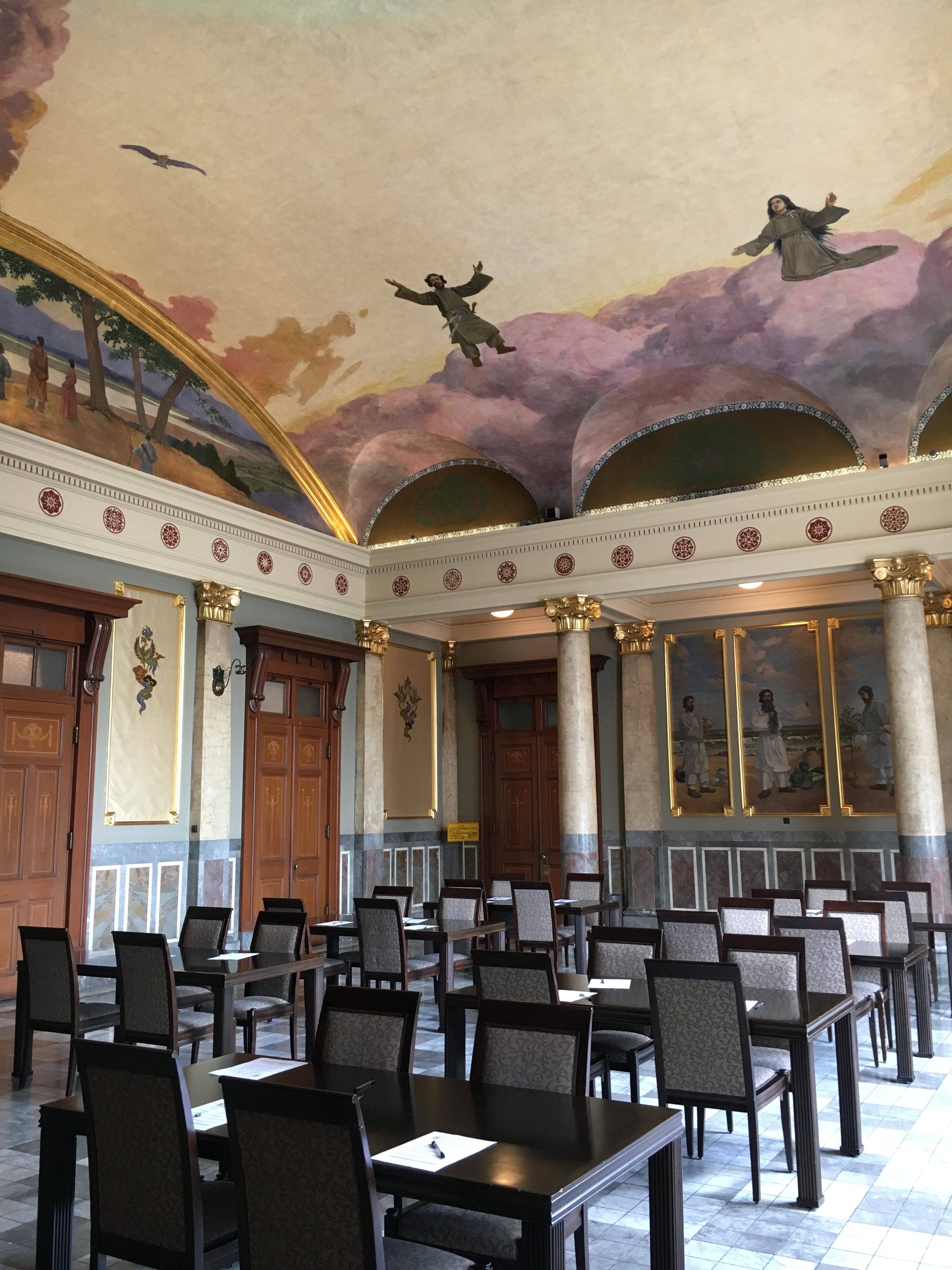 Easily what makes the Special Room so special is its eye-catching painted ceiling, titled "Tenchi Kaibyaku (Creating the World)"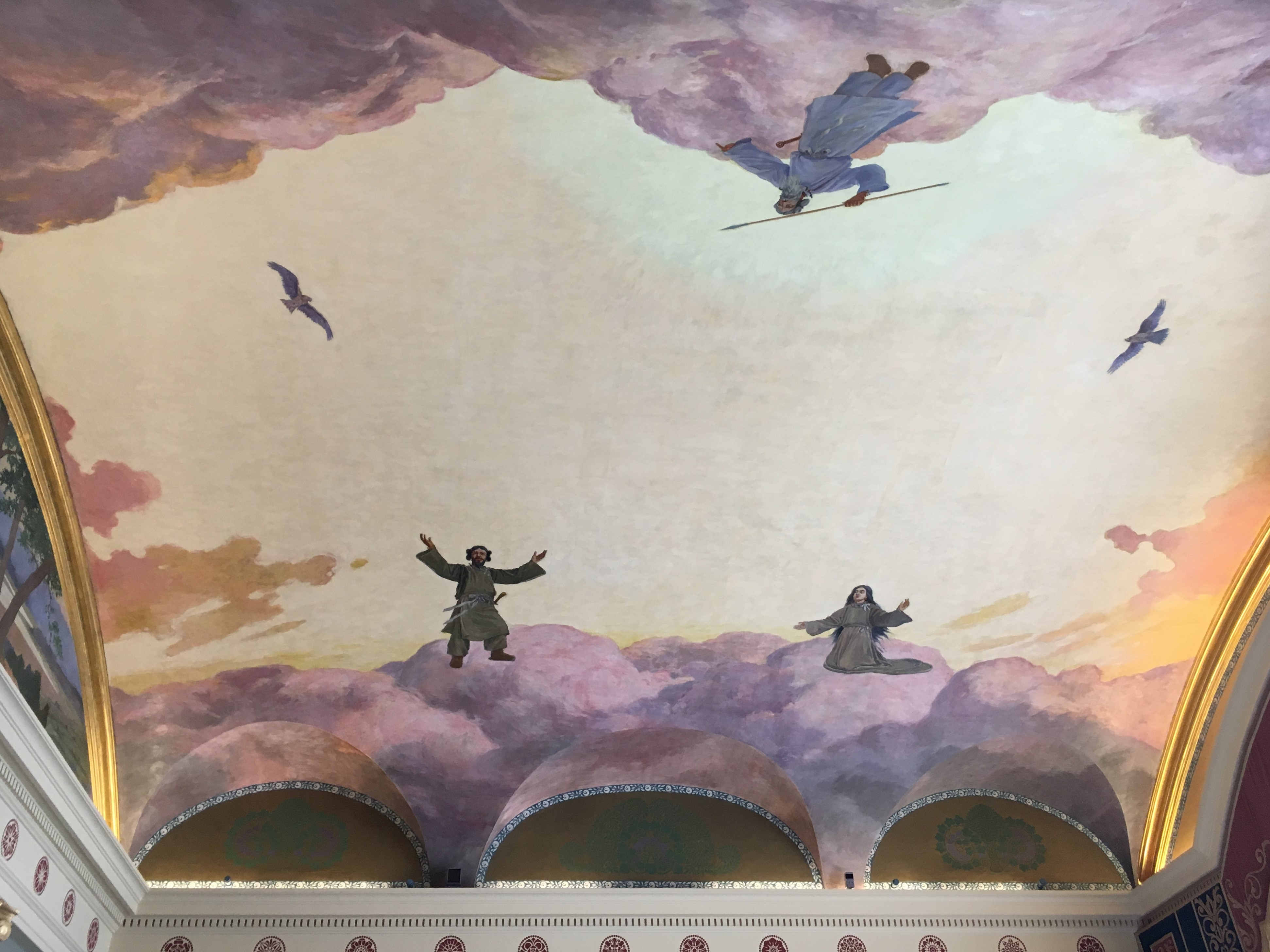 The painting depicts the creation of Japan according to the Kojiki when Izanagi and Izanami used a holy spear to create the islands of Japan.
There is also a painting of the god Susano-o.T here are very few painting of the Japanese gods, so this room really is, well, special.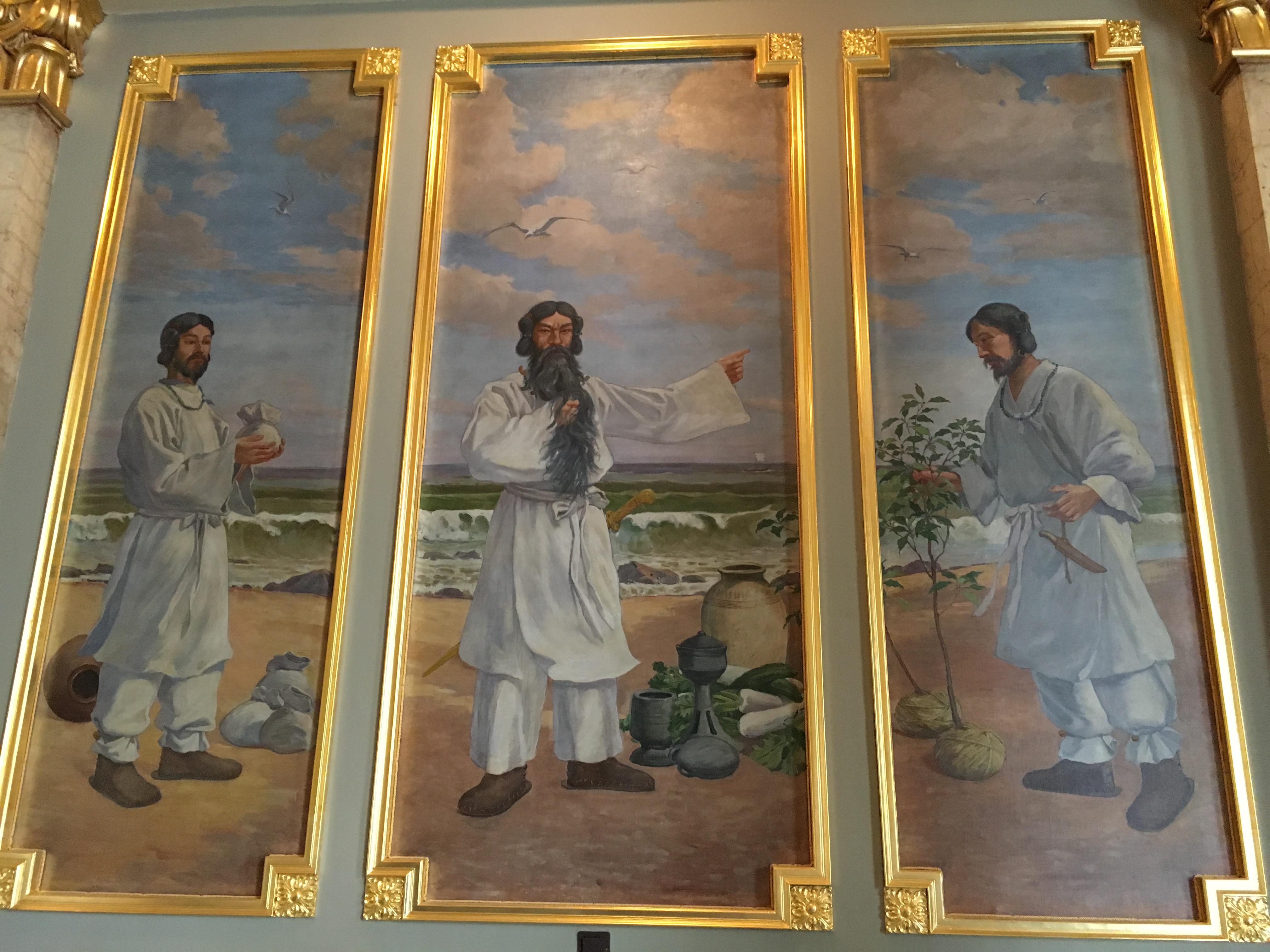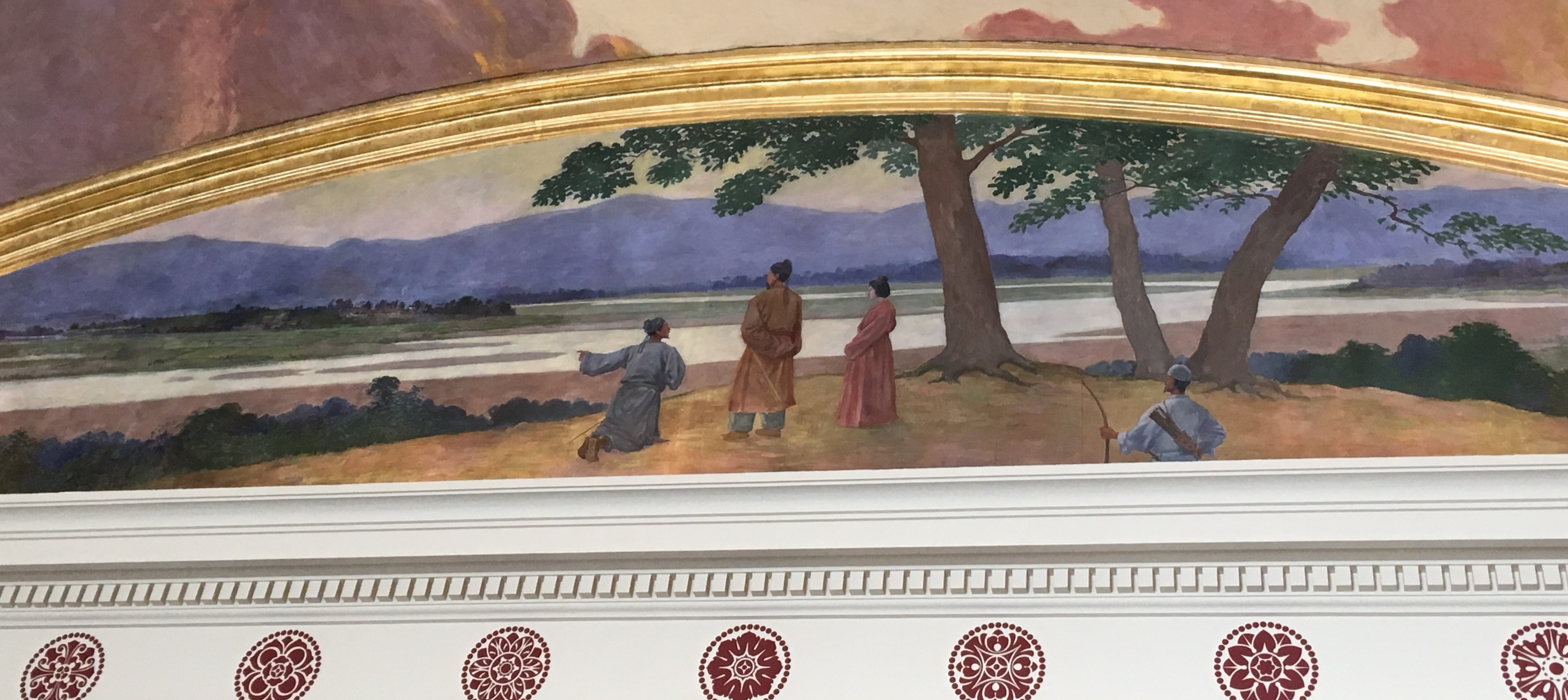 Another notable characteristic of the Special Room is the large stained glass window.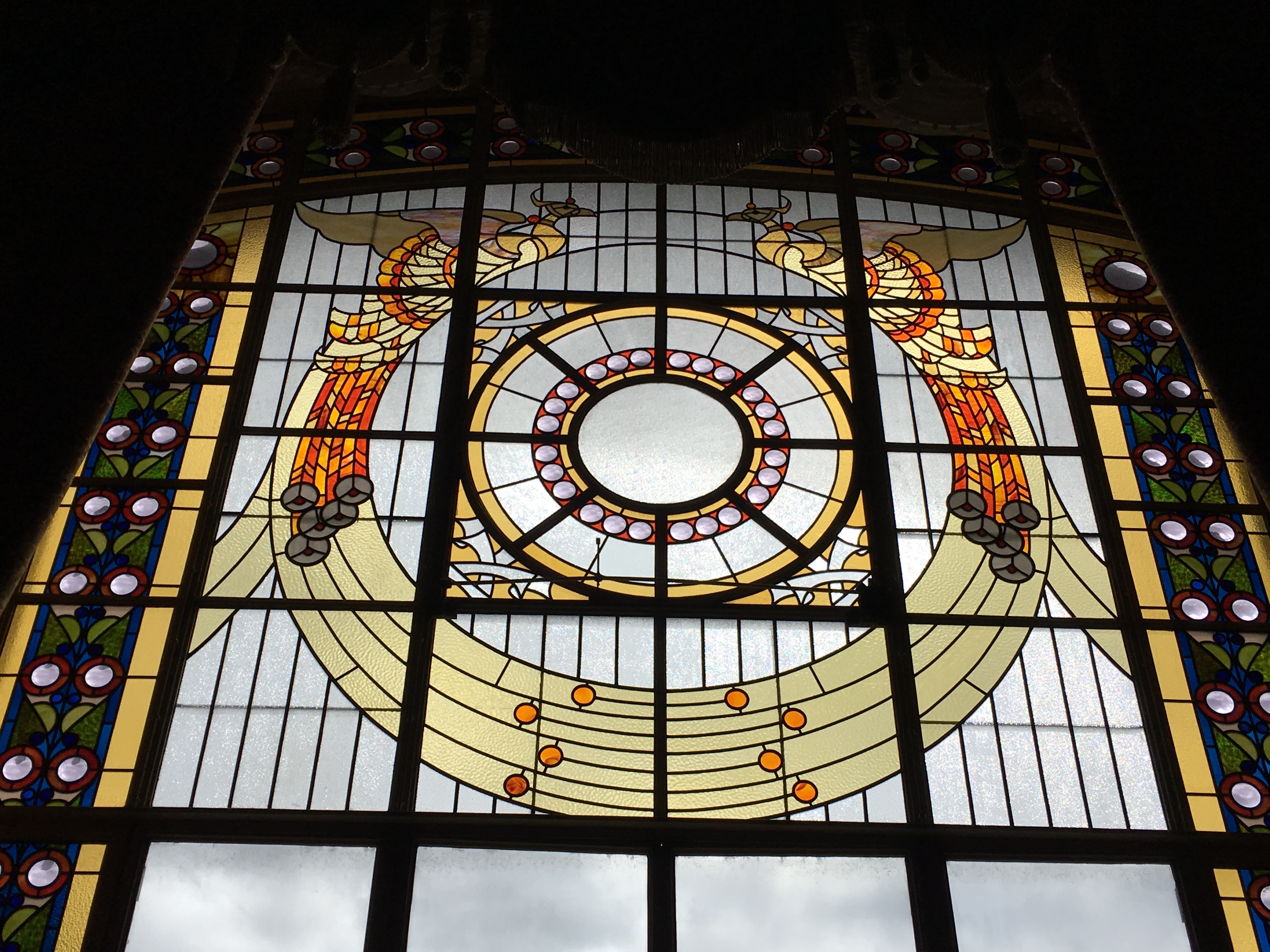 Even the tiles on the floor are special! Some of the tiles in Special Room contain small fossils, so keep your eyes opened!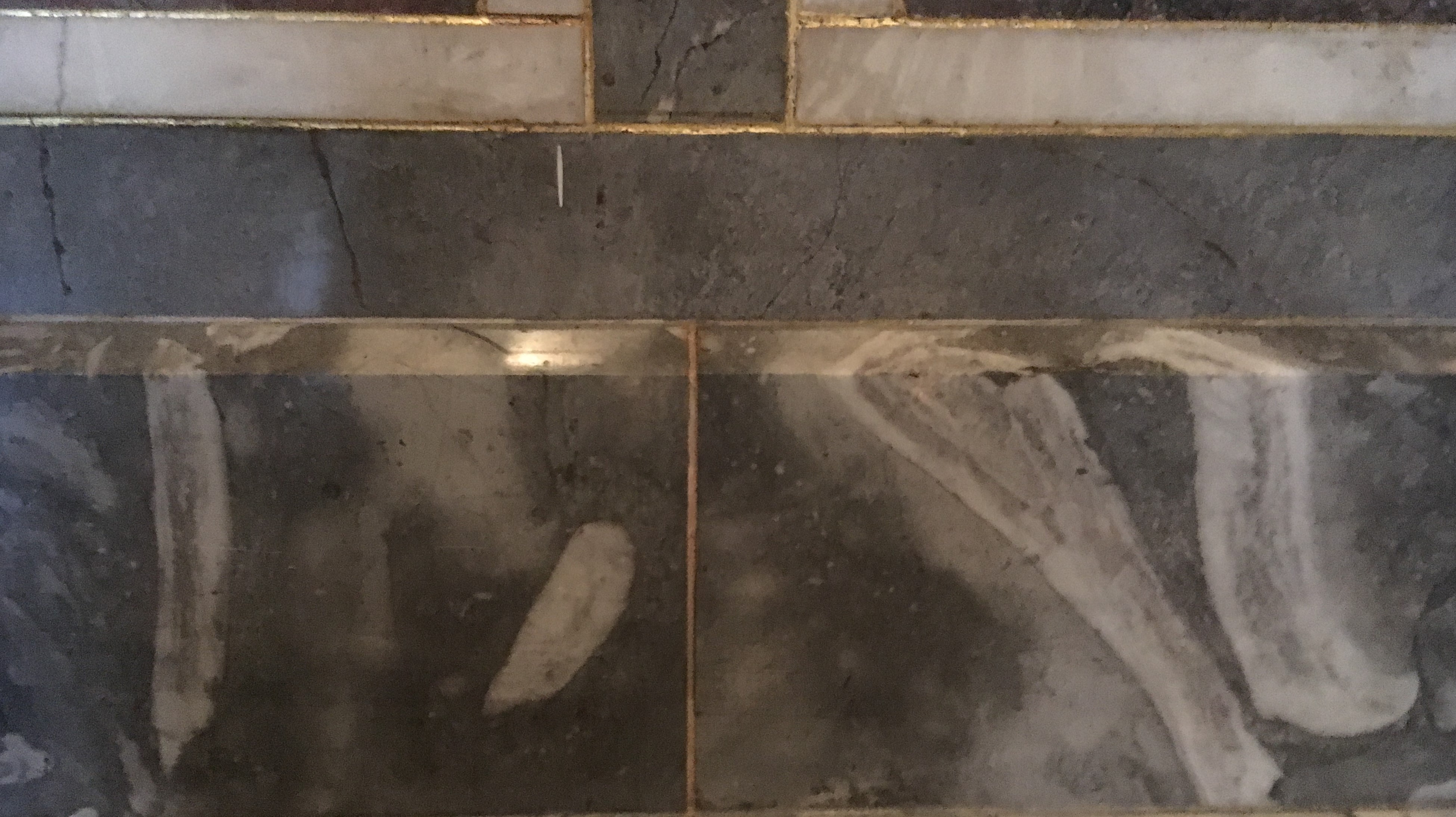 Information: Osaka Central Public Hall
Address
Nakanoshima 1-1-27, Kita Ward, Osaka City
Getting to
A few minutes on foot from Yodoyabashi Station off Osaka Metro Midosuji Line
Opening Hours
9:30AM-9;30PM
Entrance Fee
Notes
Guided Tour is conducted twice a day for $5 or $20 with lunch. Reservation in advance Required.