Matsunoodera and the Horse-head Deity
The city of Maizuru sits at the northern most part of the Kansai region. On the eastern boarder of this city is Matsunoodera [松尾寺], one of the most remote temples of the Saigoku Kannon Pilgrimage. It enshrines a very unique incarnation of Kannon called, Bato Kannnon [馬頭観音], found only in this temple. While it is a rather small temple– almost surprisingly for one of the temples of the Saigoku Pilgrimage. Even so despite its size, Matsunoodera is well respected by all those who visit its humble grounds.
The History of Matsunoodera
The history Matsunoodera dates back to when the Chinese monk, Iko, came here in the early 8th century. The mountains reminded him of  a similar place in China. As he continued to climb the mountain and saw Bato Kannon under a pine tree, leading him to make a little temple.
The temple ground burned down many times throughout its history, and the current ones was built around the early 18th century.
Walking to Matsunoodera
It's a bit of journey just to get to Matsunoodera Station– roughly 4 hours via the local trains from Osaka. For those who would also like to embark on this trip, it is important to know that after Higashi-Maizuru Station, the train service is quite sparse. Plan very well before you set out. Triple checking train schedules and sticking to them is a must if you don't want to get stranded!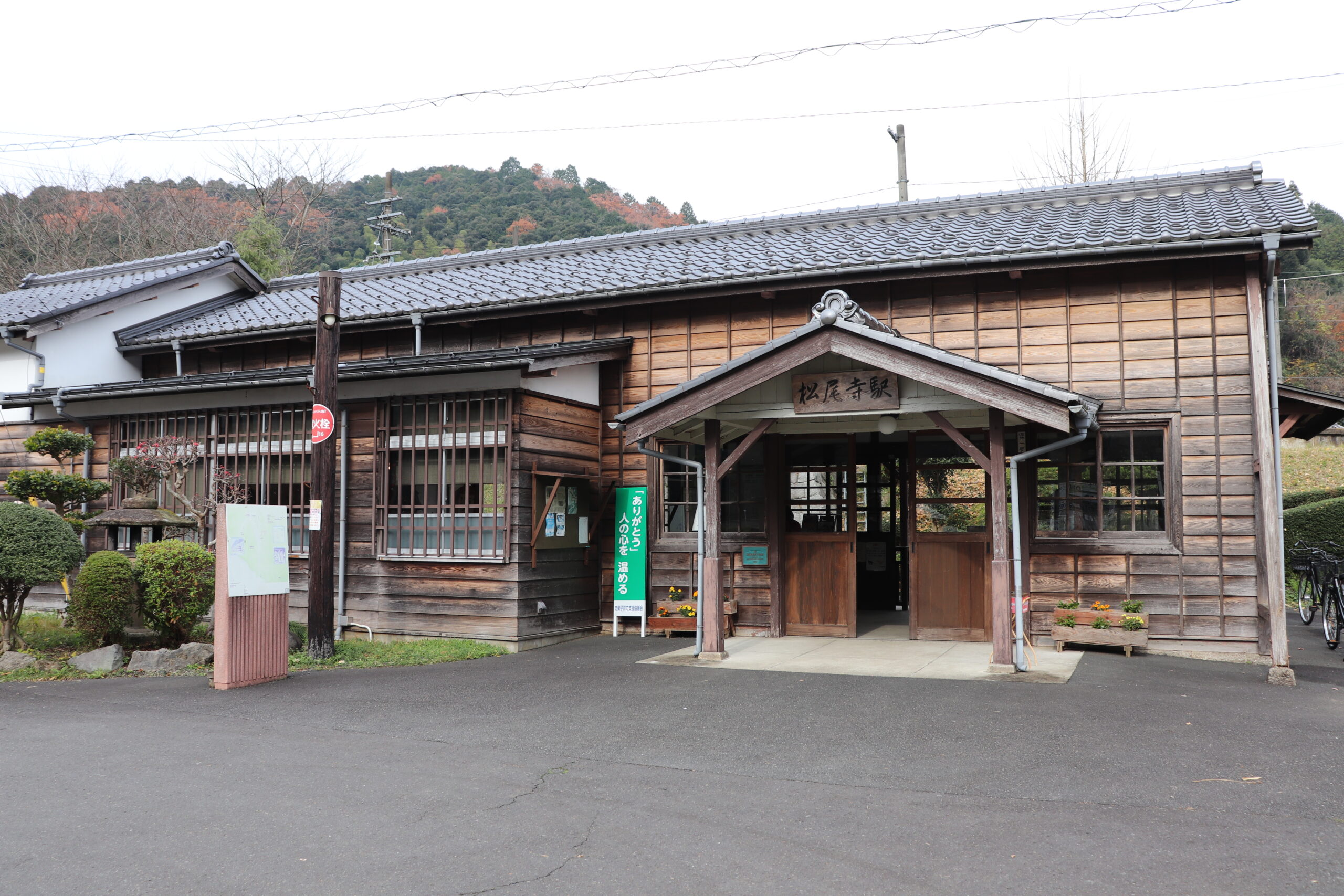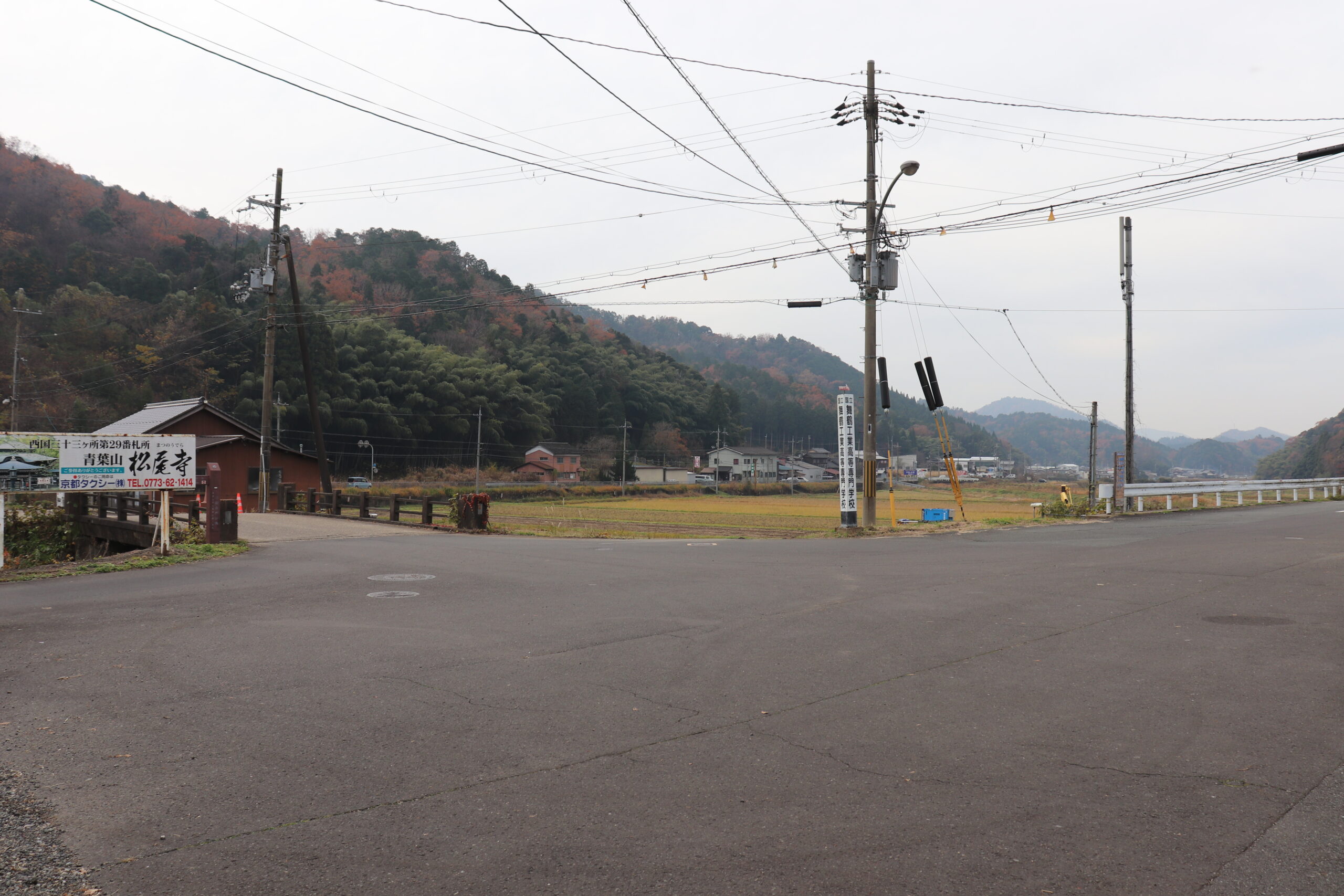 From the station, you have to walk to Matsunoodera as there is no bus service to the temple. It is about 4km, or a 45-minute walk to Matsunoodera. Though you will mostly follow paved roads to the temple, make sure you have a map on hand. While you have to walk a lot if you come by train, you can get right next to the temple gate if you come by car. Additionally, some people choose to take a taxi from Higashi Maizuru Station, though it will cost you roughly 6,000 yen.
Temple Grounds
Matsunoodera is 29th of 33 Saigoku Kannon Pilgrimage. While it is often the case that the temples of the Saigoku Kannon Pilgrimage found deep in the countryside are quite large, this temple is surprisingly not very big at all. That being said, I think it is rather quite charming.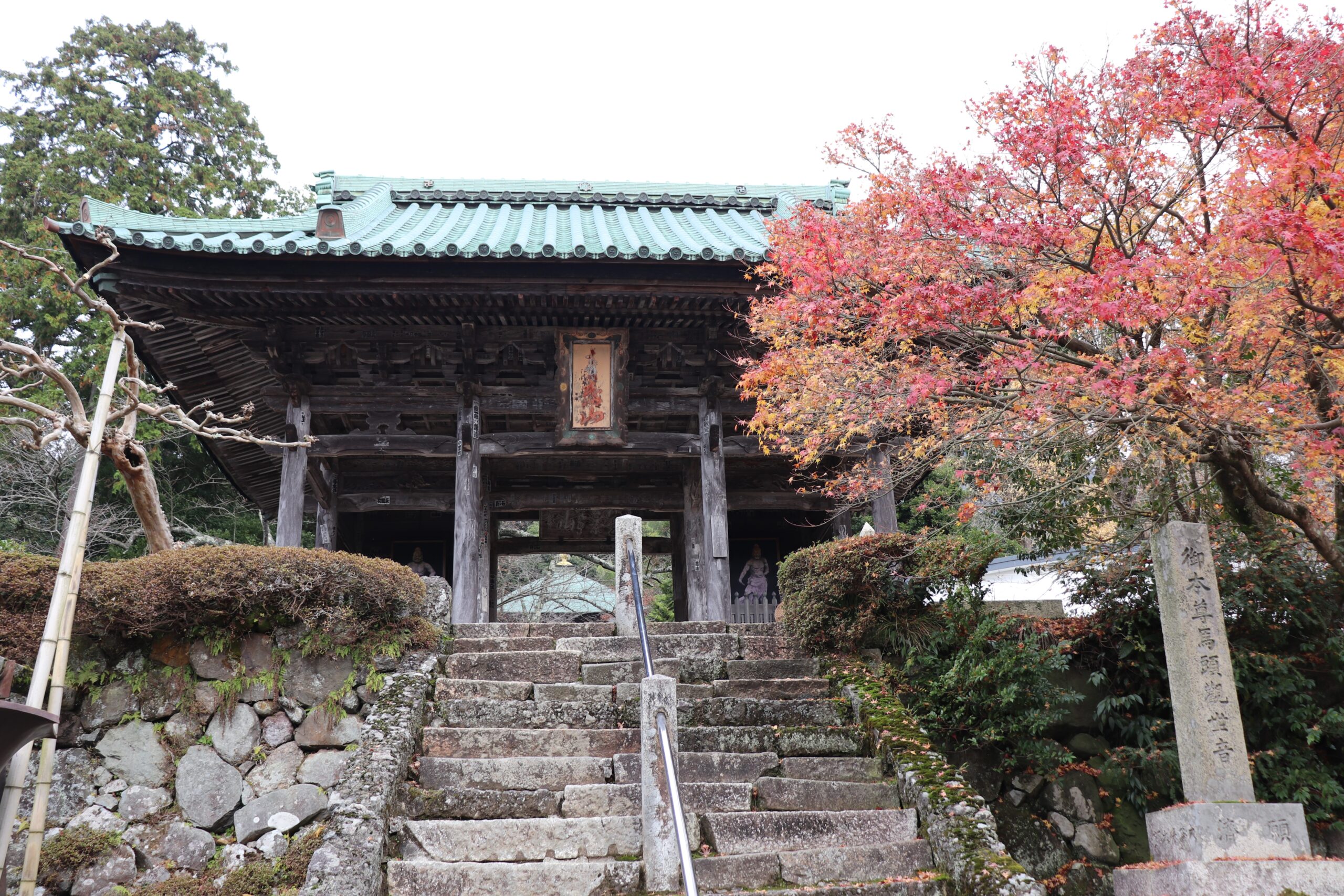 Hondo
Upon entering the temple grounds, you will see the hondo, which was built in 1730. Given that winters in Maizuru can have a substantial amount of  snowfall it is surprising for a building, specifically a wooden one, to be 300 years old.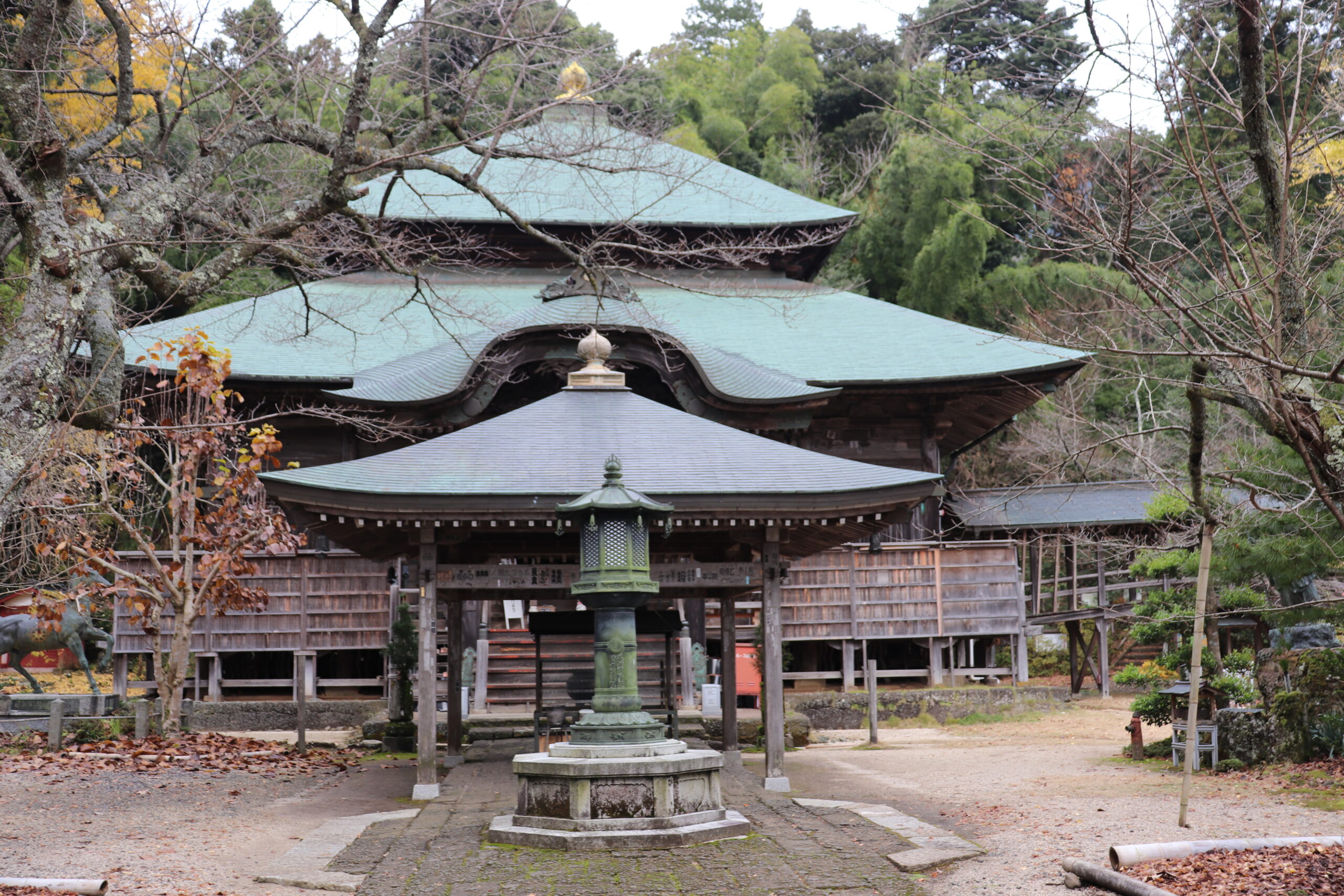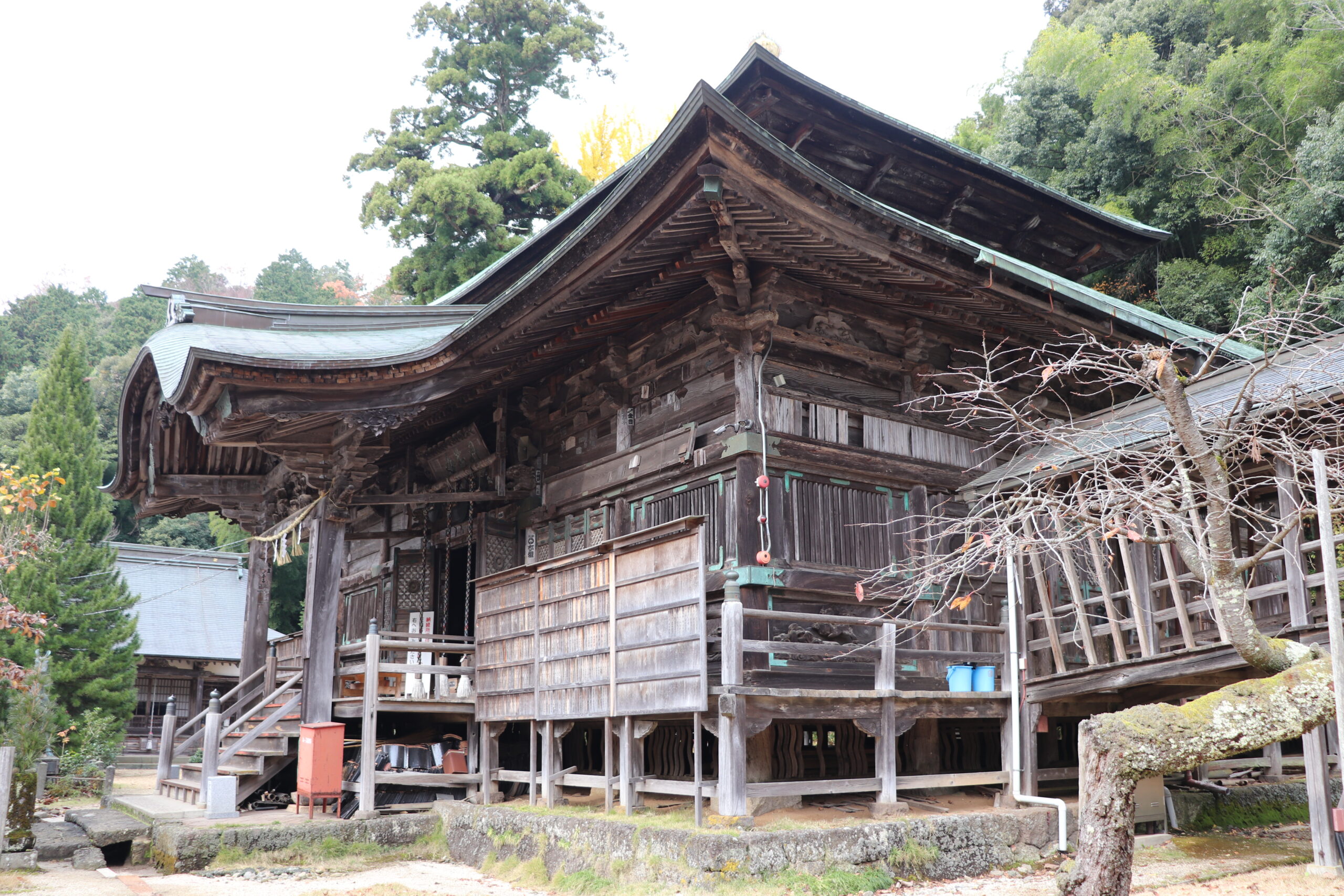 Matsunoodera is quite unique in that it enshrines Bato Kannon [馬頭観音], who is only enshrined here out of all the temples in the Saigoku Pilgrimage. Bato Kannon literally means, "puts a horse head on its head" and this kannon does wear a horse head! Moreover, while most kannon statues shows very soft, gentle expressions, Bato Kannon looks very angry or even daunting.  Unfortunately, the statue of Bato Kannon is open to the public once every 77 years. The next viewing will be in 2085! For the other 76 years, the temple puts out a replica of the statue instead.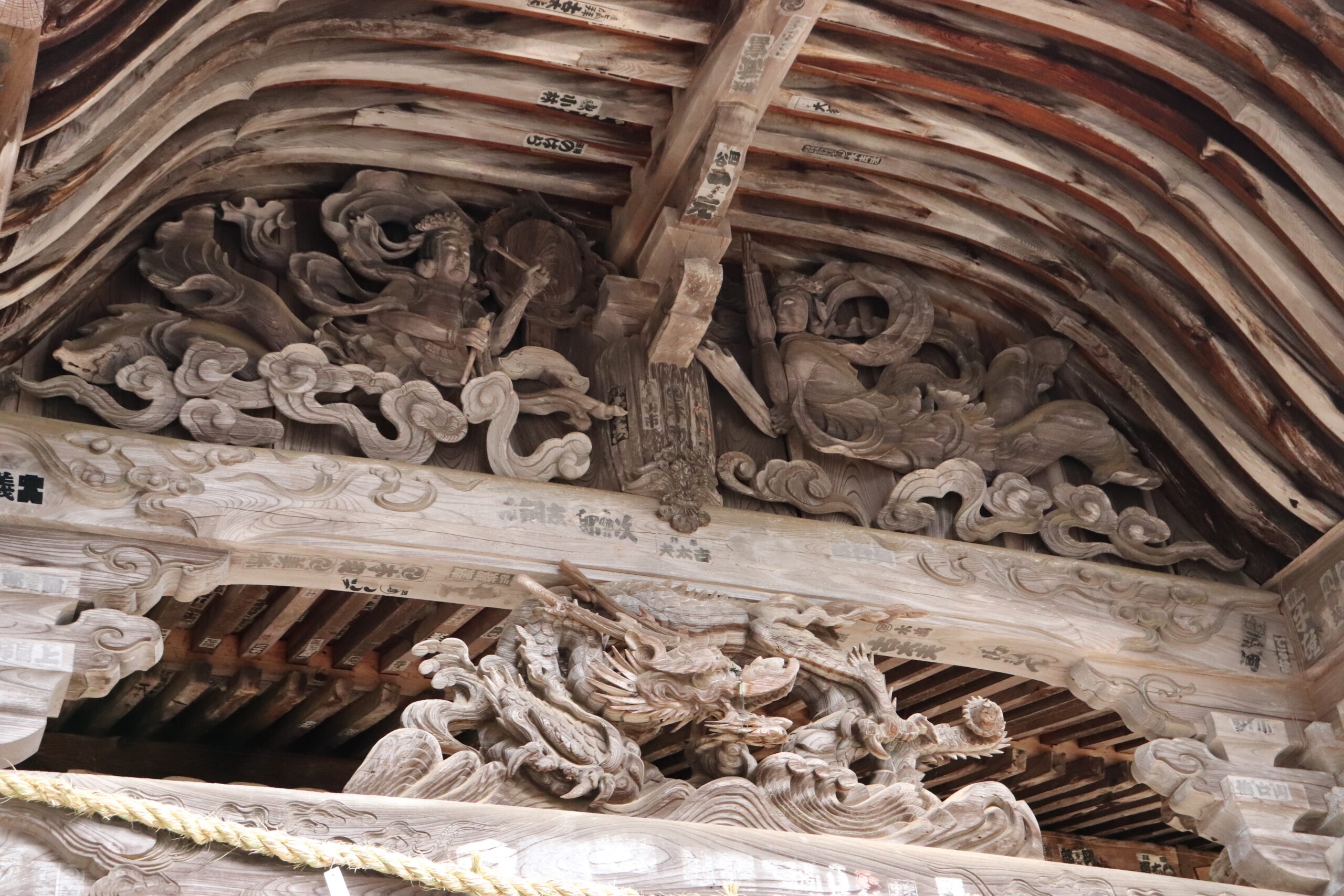 The temple ground is quite small, so it won't take more than about 15 minutes to take a look at everything. It was quite far to get to…so it is kind of sad to leave after just 20 minutes or so!!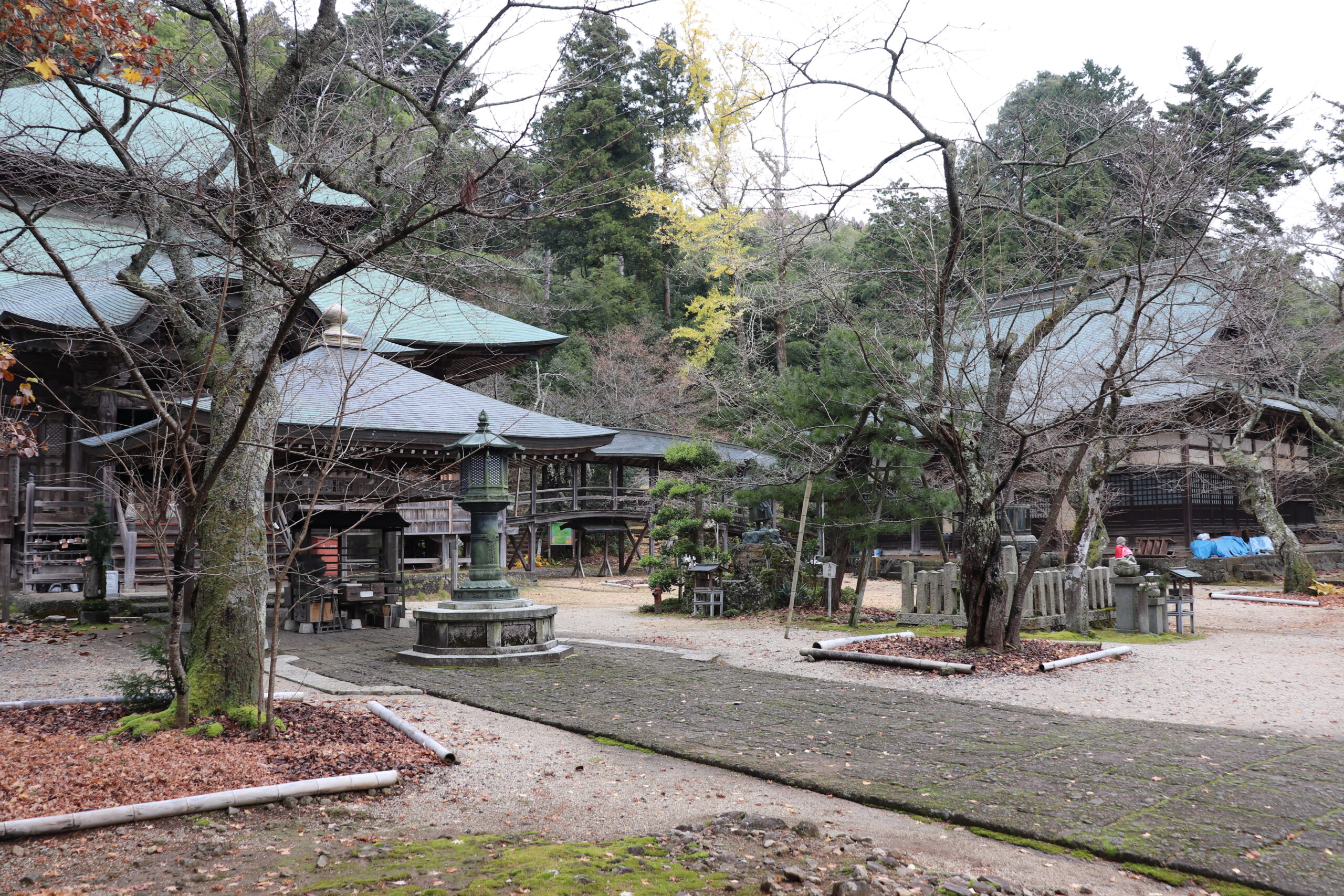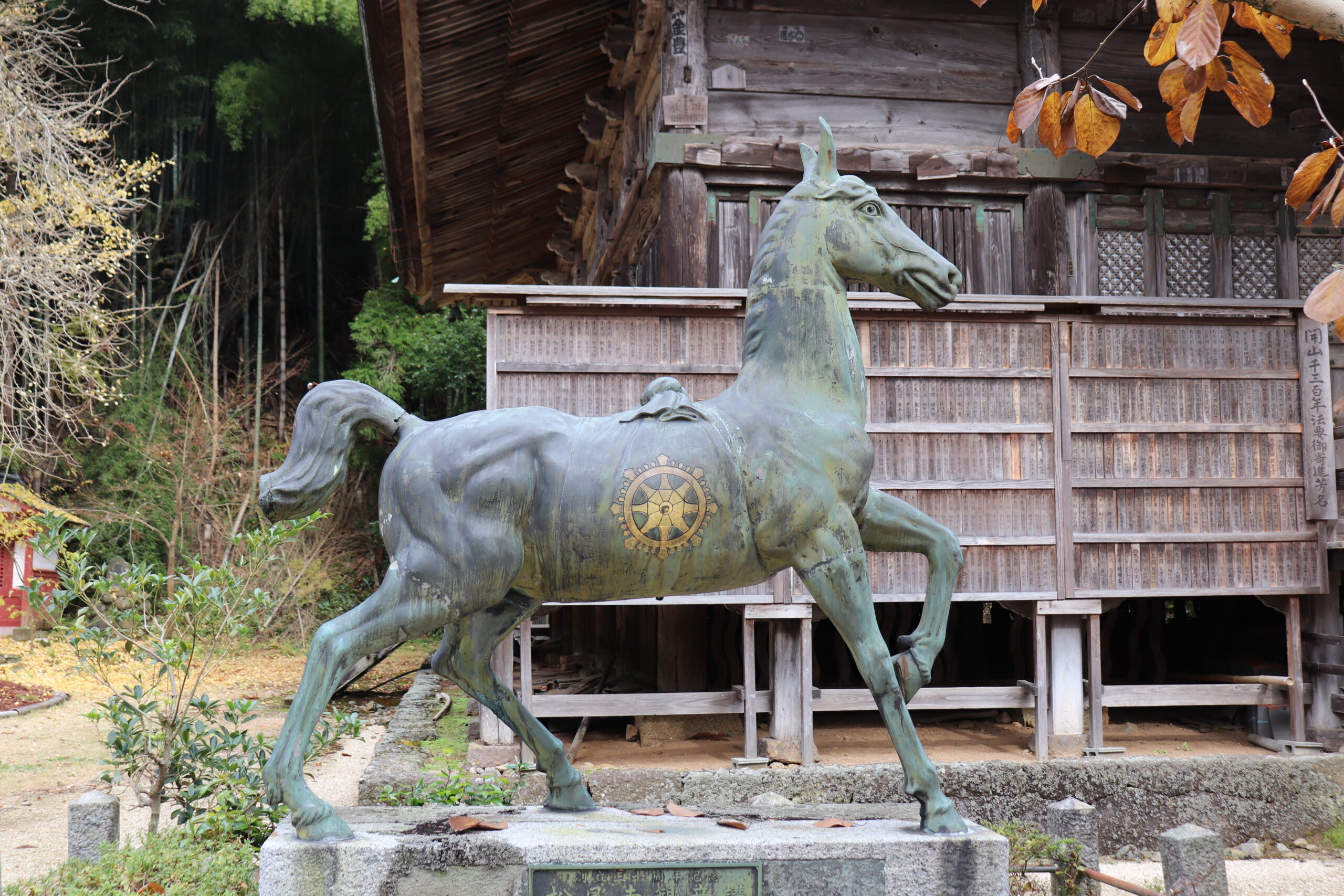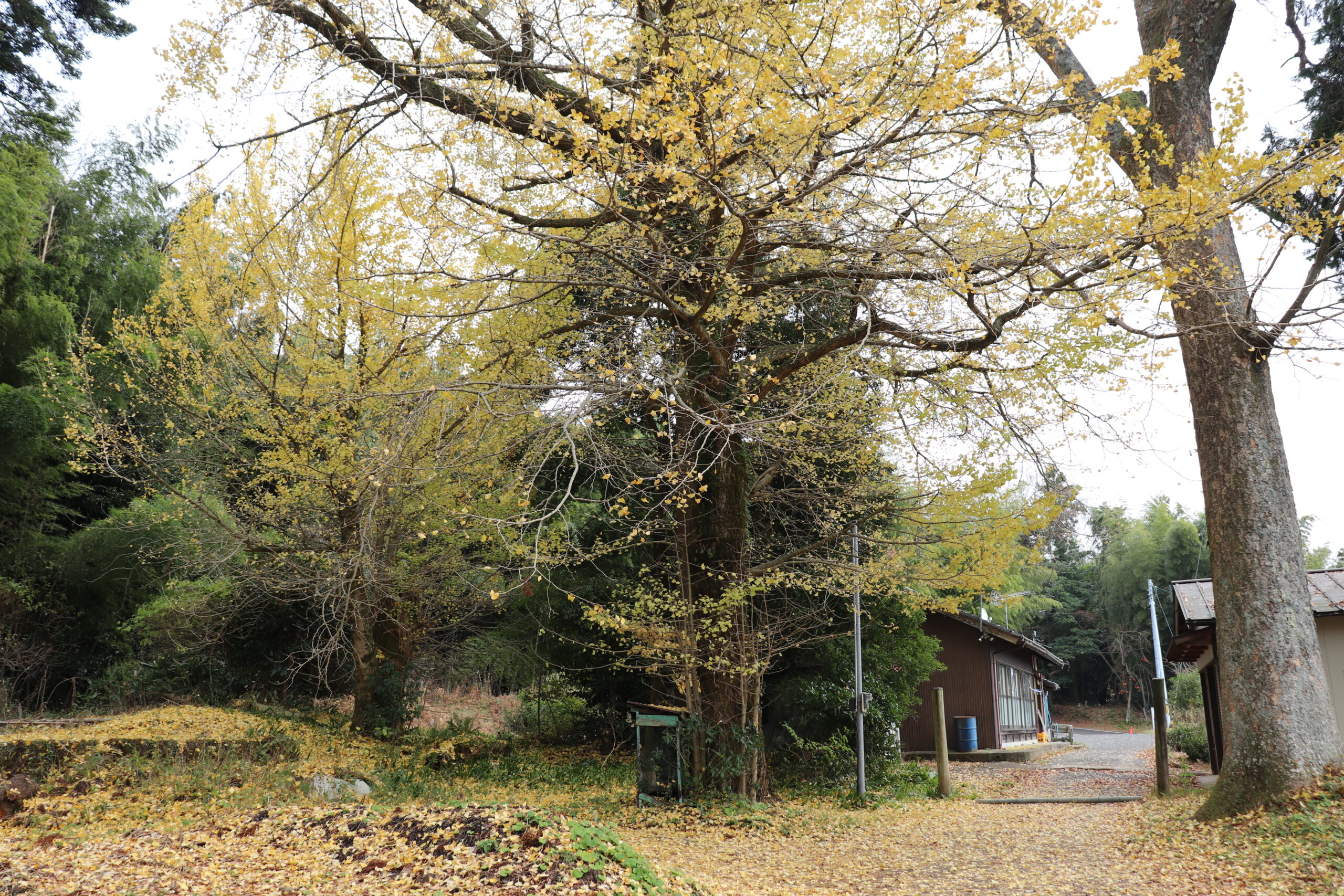 If you want shuin, or temple stamp, make sure visit temple office, which is a bit apart from hondo.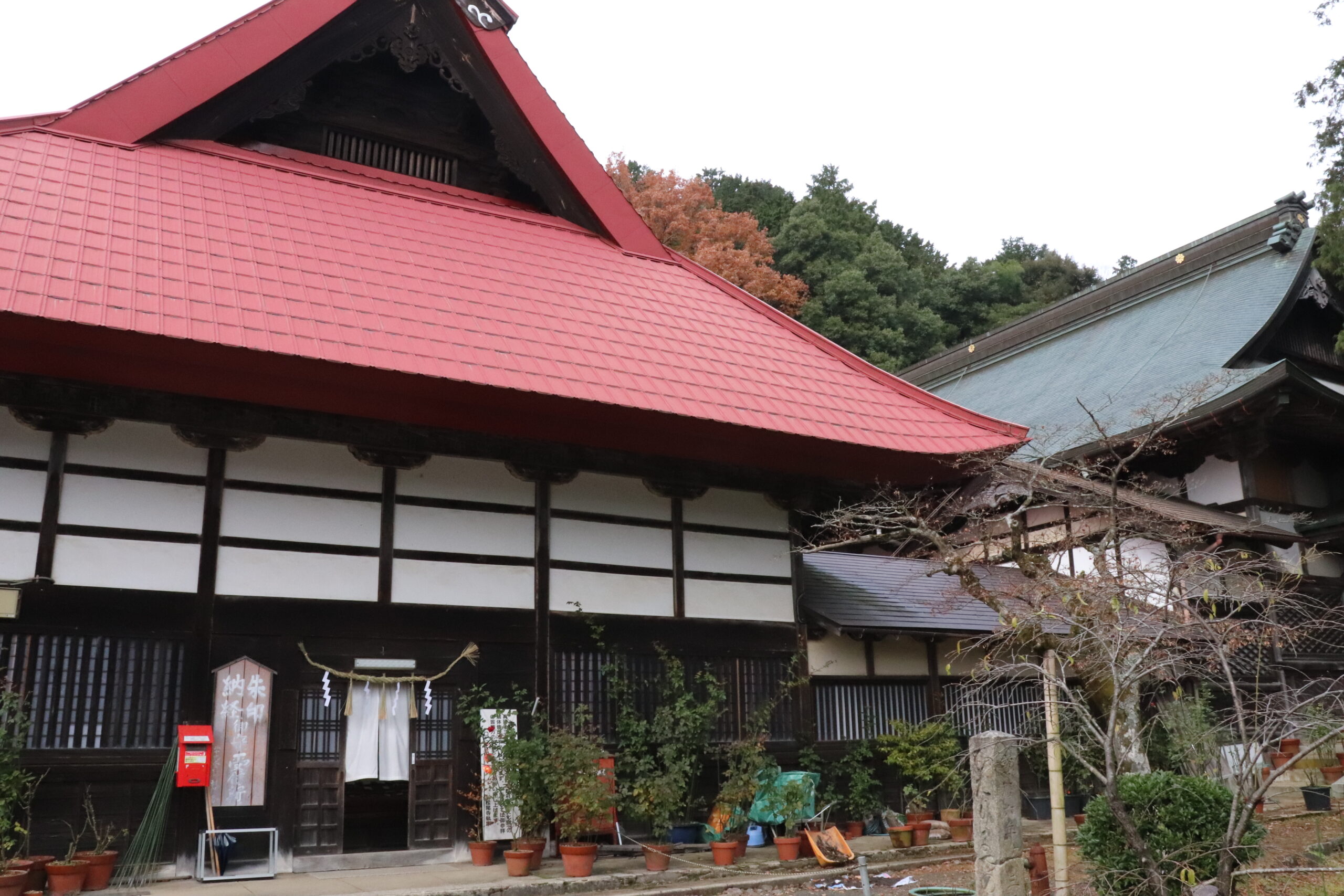 Infomation: Matsunoodera
Address
Matsunoo 532, Mazuru City, Kyoto Prefecture
Website
Directions
Osaka/Kyoto: Take the Fukuchiyama Line (Sanin Line from Kyoto), Maizuru Line and Obama Line to Matsunoodera Station.  From Matsunoodera station, you have to walk 45 minutes to the temple. Alternatively, you can take a taxi from Higashi Maizuru Station to the temple.
Hours
Open 24 hours
Admission
Free
Note
In winter, there may be a couple of feet of snow in this region.