Hakata Ramen: Japan's Most Popular Ramen
Bold, silky, and full of flavor it is no mystery why Hakata ramen is among the top three most popular styles of ramen both in and outside of Japan. Originating from Fukuoka in Japan's southernmost prefecture, Kyushu, Hakata ramen seems to have taken the world practically overnight. No trip to Fukuoka is complete without sitting down to at least one warm comforting bowl.
What is Hakata Ramen?
Amongst travelers and possibly even natives, ramen outranks just about Japanese dishes in popularity– even sushi. While there is a lot of variation, there are four main types of ramen broth: salt, shoyu (soy sauce), miso, and tonkatsu (pork). Of the variations of tonkatsu ramen, Hakata style is king.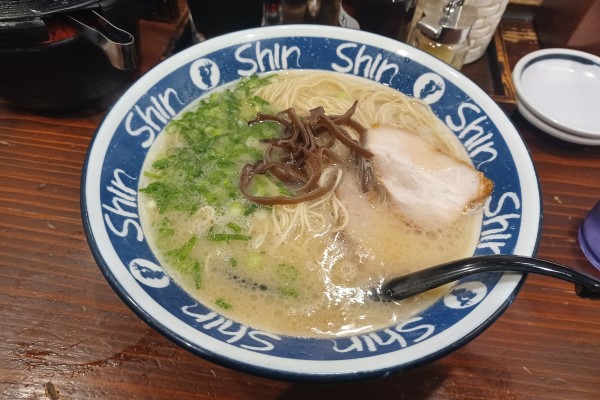 Probably what makes Hakata ramen so iconic is the broth. For this rich bone broth, pork bones (and very little else) are boiled over the course of many hours. Some stores boil their broth for 8 hours, while others can take days! This process creates a cloudy and fatty product which is seasoned very lightly with salt to help preserve its white color. Classic toppings are strong-flavored toppings such as wood ear mushrooms, pork belly, green onions, and some pickled red ginger.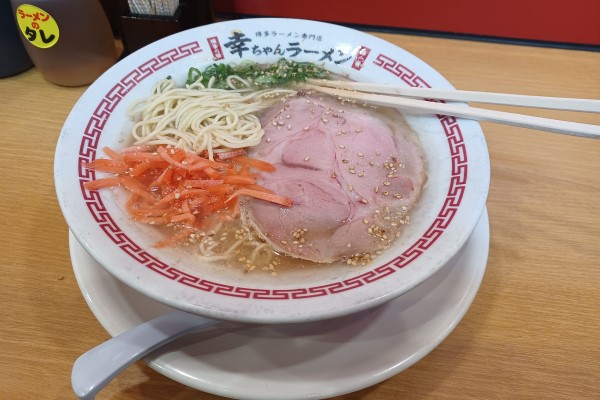 Where to Try Hakata Ramen
Ramen enthusiasts certainly leap at the chance to visit Fukuoka since three of the most well-known ramen restaurants in the world, Ippudo, Ichiran, and Ikkosha all orientated in Fukuoka! Still– there are so many other places that serve exceptional Hakata-style ramen.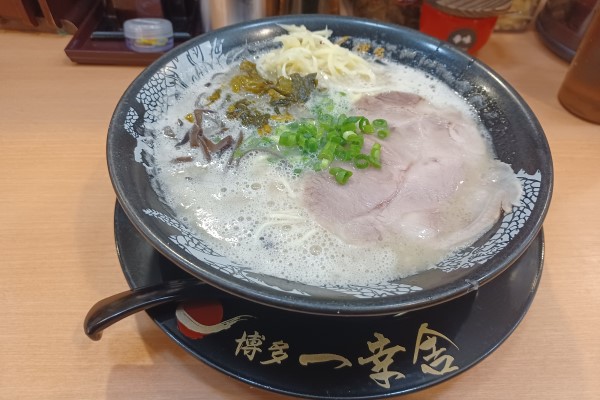 In Hakata Station, there are many ramen restaurants in Deitos Hakata, and Canal City Mall has the infamous Ramen Stadium that brings some of the best ramen restaurants together in one place. 
Many ramen restaurants have you purchase your meal from a ticket machine outside and then wait in line in front of the store to be seated. The unique culture of the ramen restaurants will confuse you for the first several visits to them.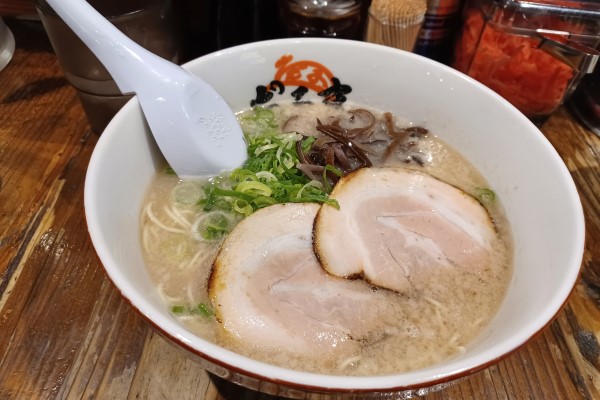 We went to many ramen restaurants during our time in Fukuoka, but each restaurant has a slightly different flavor. 
Nagahama Ramen
In Hakata, there are several ramen restaurants featuring Nagahama ramen. Nagahama Ramen features extremely long thin noodles and originated in Nagahama near Hakata's fishing ports.  Merchants and customers were often in a hurry and didn't want to be kept waiting so a quick meal was a must. Over time, ramen chefs in Hakata incorporated these noodles and today the two kinds are more or less synonymous.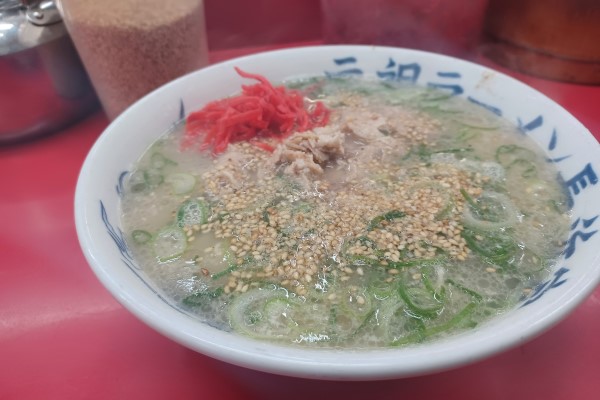 One of the characteristics of eating Nagahama ramen that is that the noodles are served in small portions, so they do not become soggy. But what if you want more noodles? Simply order a second portion or kaedama.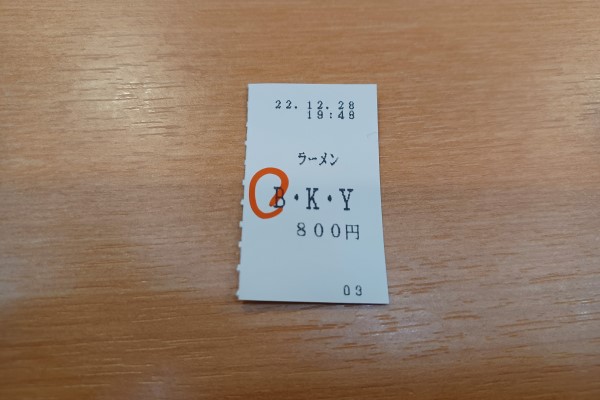 In my opinion, the best place to get Nagahama ramen is at one of the yatai in Nakasu. These stalls are only open once the sun goes down and are a staple of Hakata food culture.