Every year, scores of people fill Kyoto in hopes of seeing this classic city bursting with sakura. It's true, Kyoto is a very beautiful place during sakura season, but there are many great places for sakura throughout the Kansai Region. One such place is Kimiidera Temple, roughly 50 km south of Osaka City. In addition to being part of the Saigoku Kannon Pilgrimage, the temple is also famous for its hundreds of brilliant cherry blossom trees.
The History of Kimiidera Temple
According to temple legend, In 770 a monk from China named Iko [為光] came to Japan to spread the teachings of Buddhism. During his travels, he saw a bright light coming from a mountain. Drawn by the light, Iko climbed to the top of the mountain. There he saw Kannon Bosatsu, shining in all her glory. Iko was so moved by the vision of Kannon that he immediately set to work carving a statue of the version of Kannon he saw. He then encased that statue inside a much larger and elaborate statue of Kannon, and built Kimiidera Temple to enshrine these statues.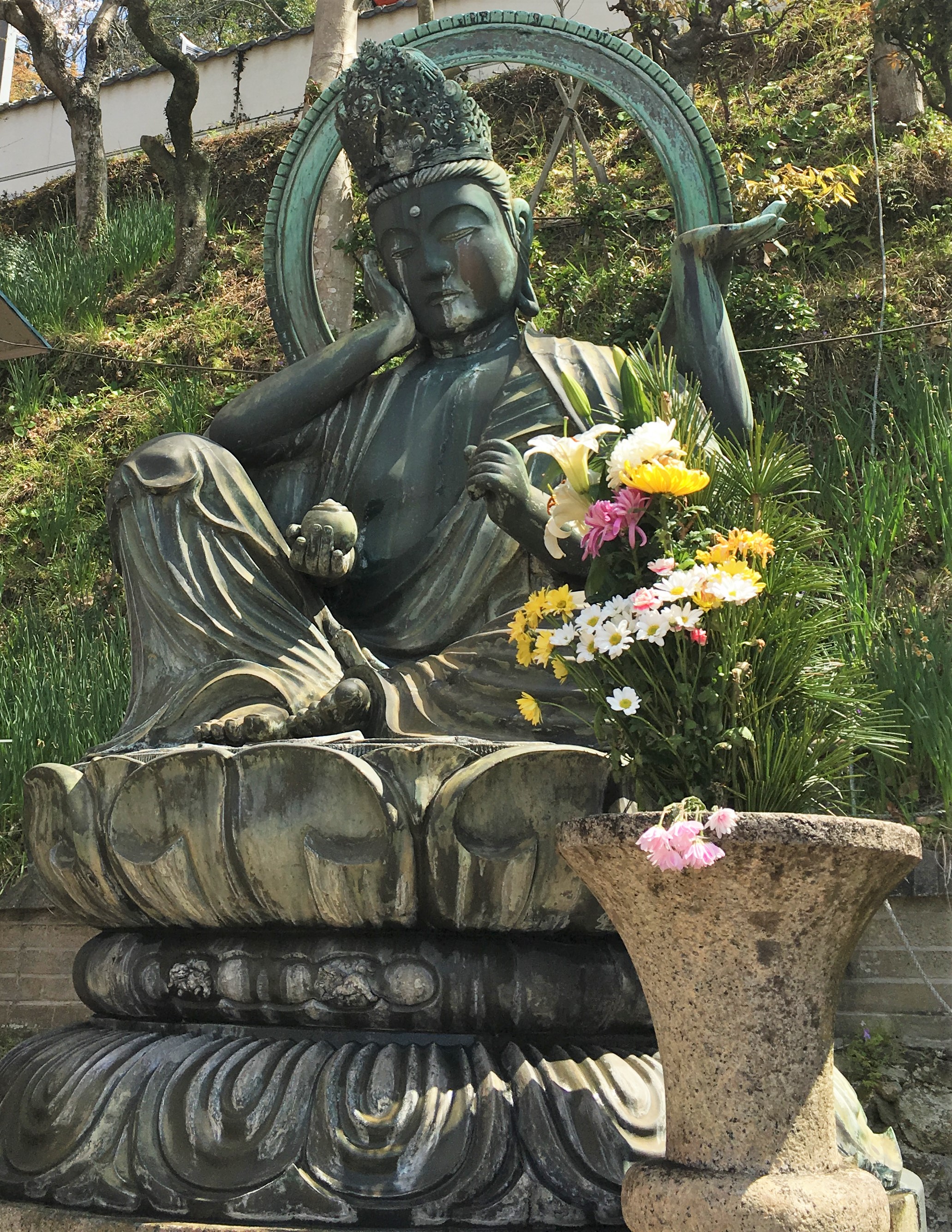 In the Heian Period, it became part of the Saigoku Pilgrimage. As a result, many feudal lords from Wakayama Castle went to the temple to pray for the prosperity of the province.
The temple's officially name is Kongoho-ji Gokoku-in [金剛宝寺護国院], but is commonly known as "Kimii dera" because of the three sacred wells on the temple grounds.  These wells are: Yoryu-sui [楊柳水], Seijo-sui [清浄水] and Kissho-sui [吉祥水].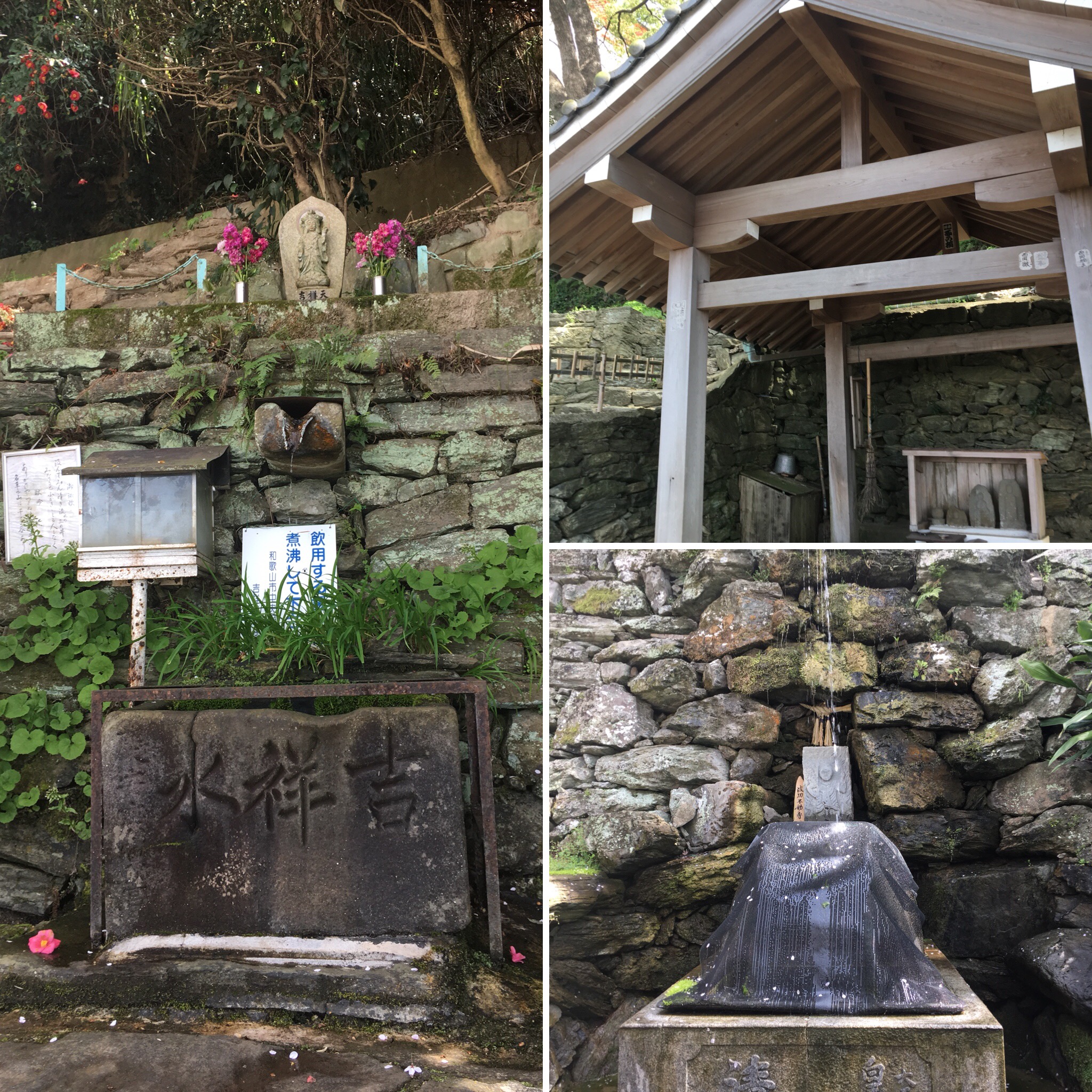 Getting to Kimiidera Temple
To get to Kimii dera, take the Rapid Service Hanwa Line for Wakayama from Tennoji Station off the Osaka Loop Line. Another option is to take the Kishuji Rapid Service from Osaka Station, which runs along the Hanwa Line too.
Regardless of how you start out from Osaka, at Wakayama Station, change to the Kisei Line (aka Kinokuni Line) and get off at Kimii-dera Station. From Kimii-dera Station it is only a short walk to Kimiidera Temple.
Temple Grounds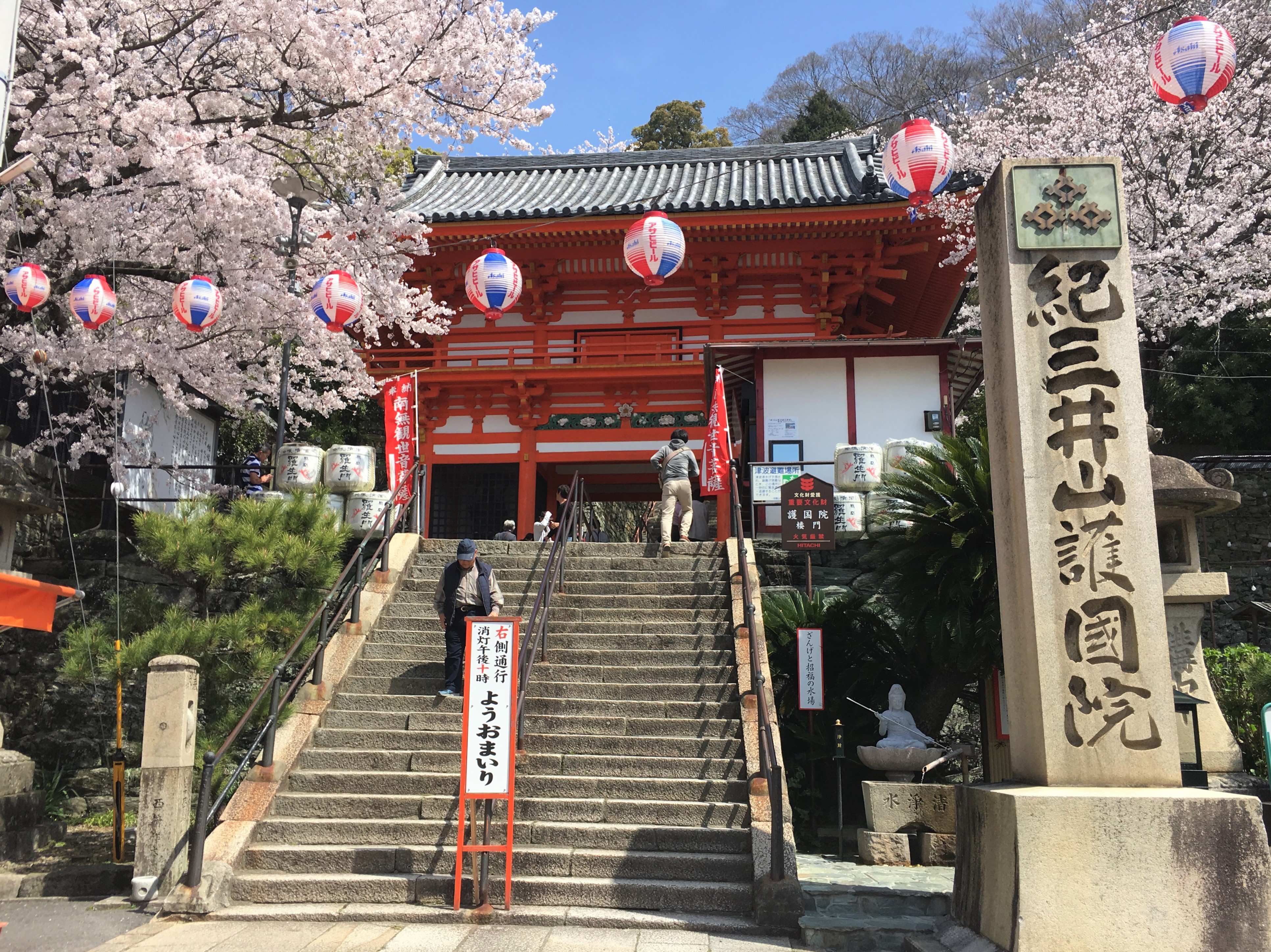 After you enter the main gate, you will see the tall staircase leading to the hondo.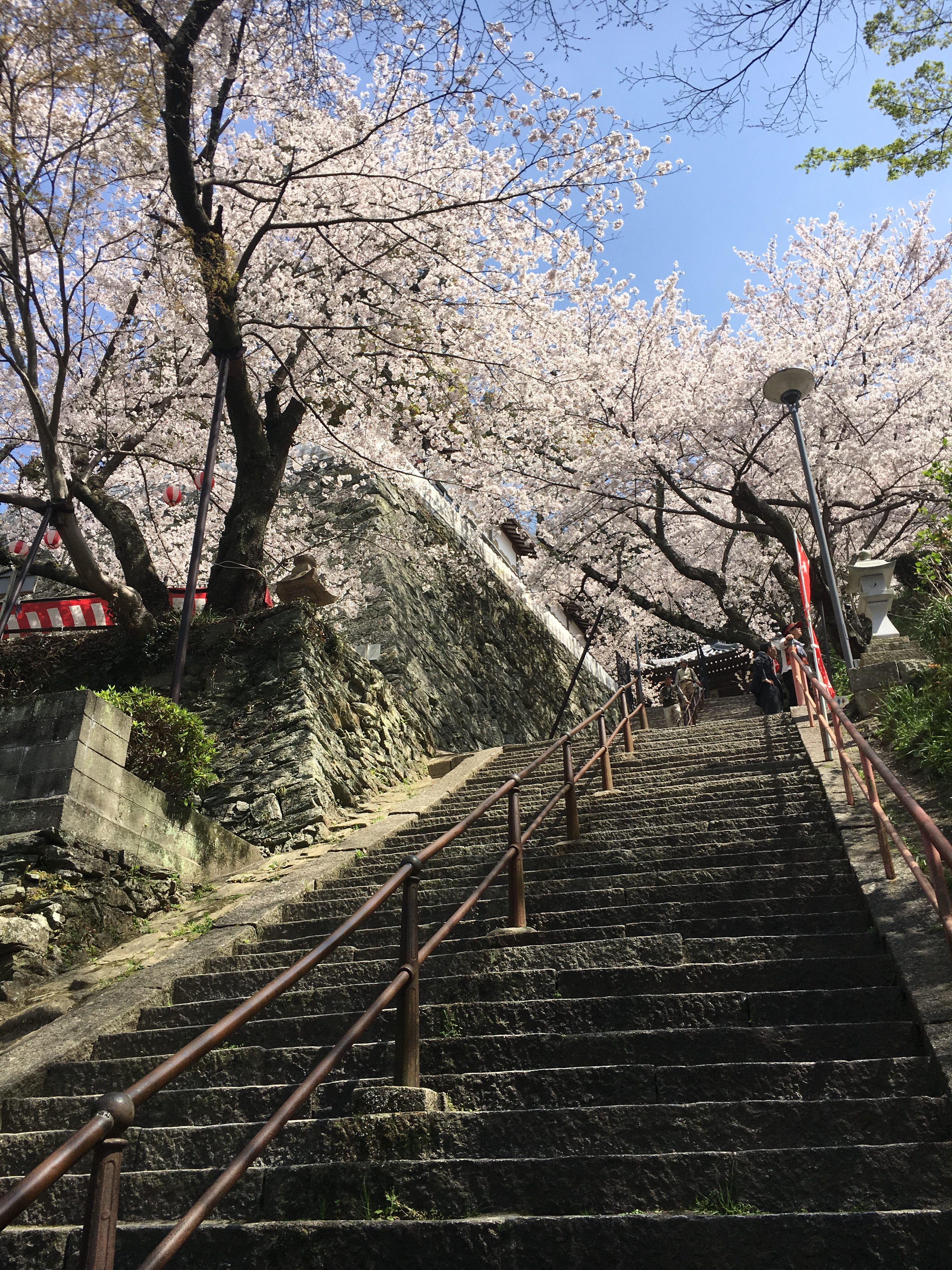 There are a total of 231 steps, but there are several little temples along the way to the top. Drop by one of these temples if you feel like you are getting winded.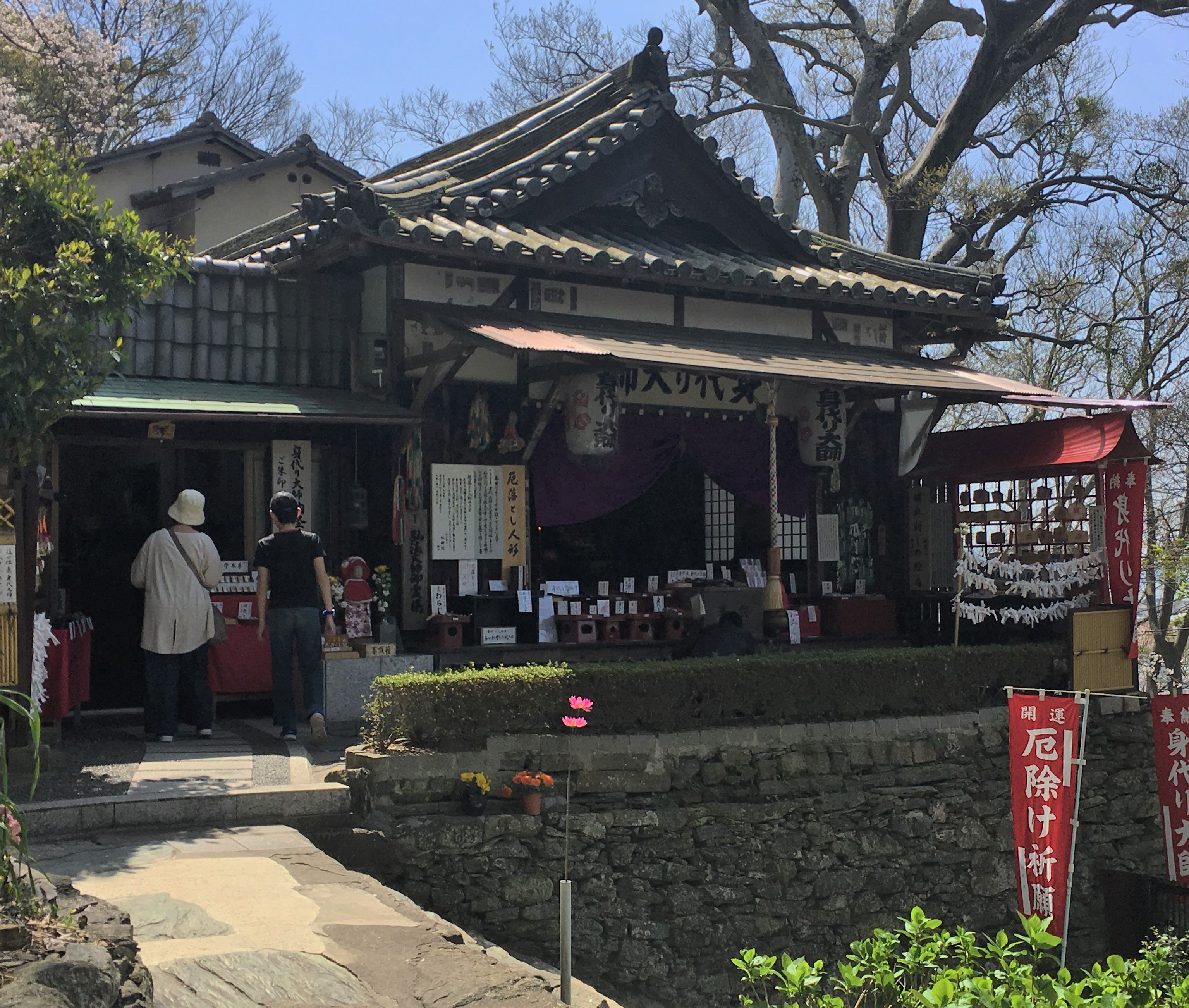 Once reach the top, you will see the main temple grounds. When we came in the middle of sakura season the temple was covered in beautiful pink and white blossoms.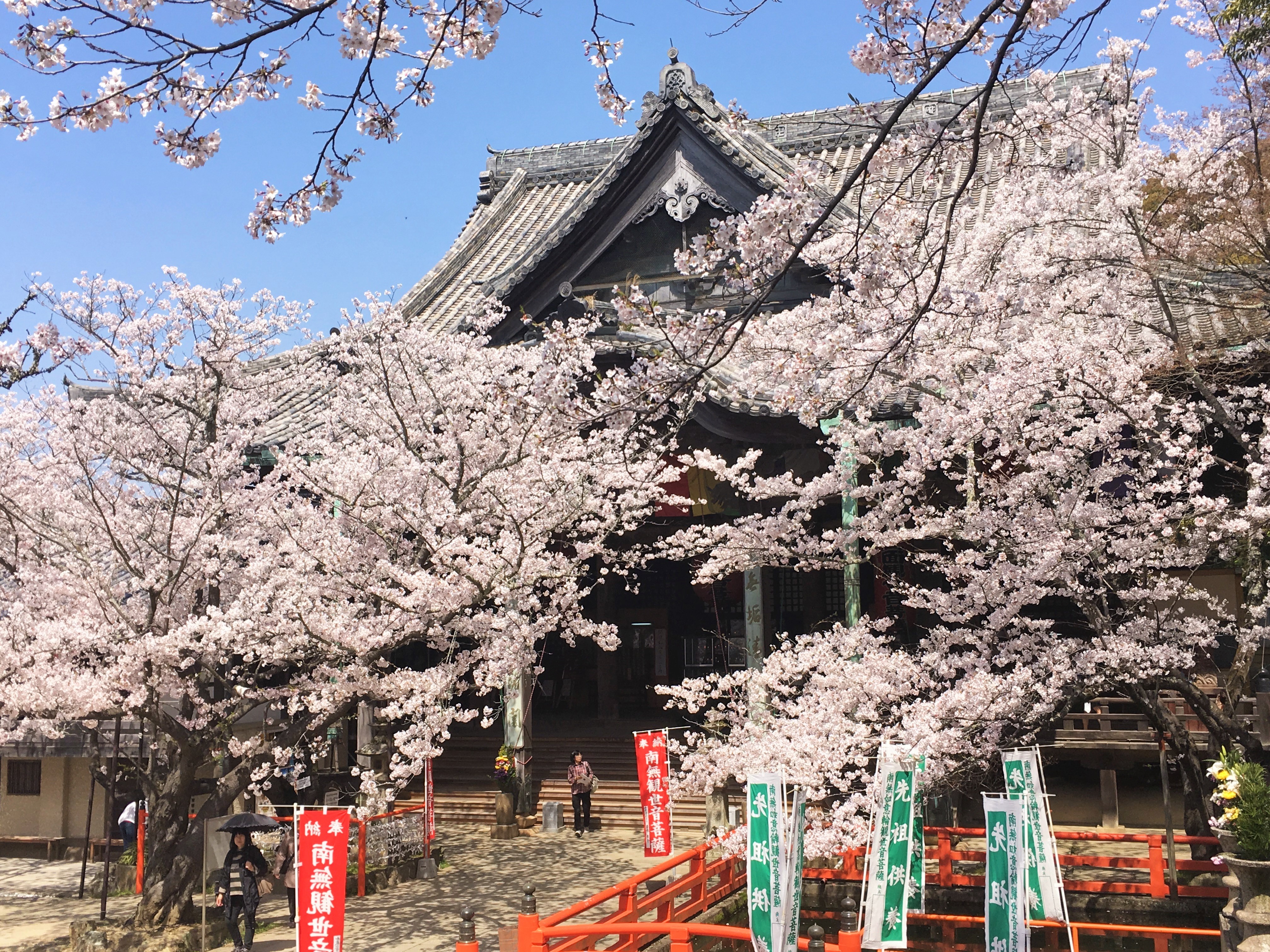 From the temple grounds, you can see all the way to Waka no Ura, where there are many pretty beaches.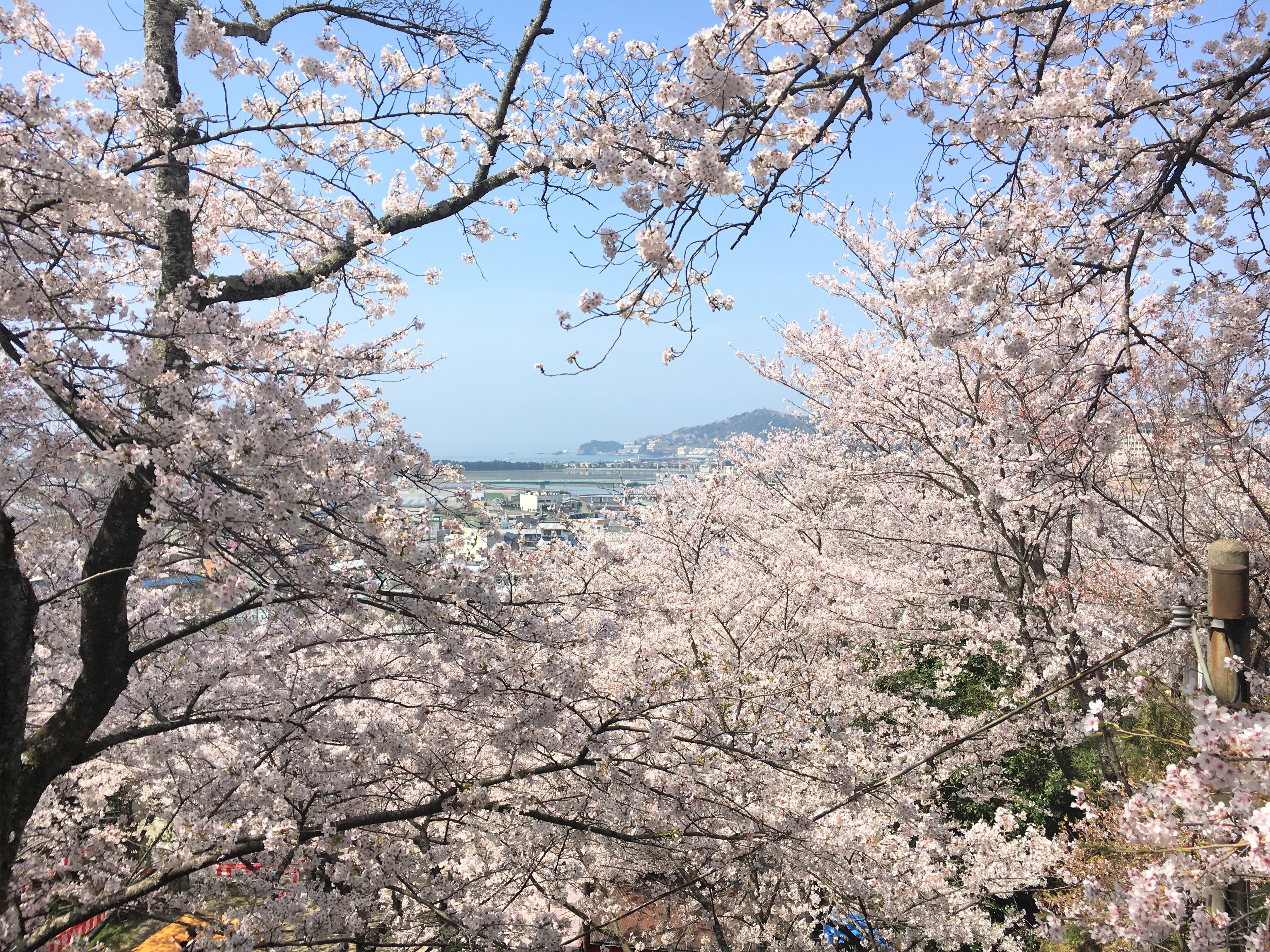 There are roughly 500 sakura trees at Kimiidera Temple, so the best time of year to go is definitely the spring!
Hondo
The hondo of Kimiidera is divided into an inner sanctum and outer hall. The outer hall is open year round to the public, but you can only enter the inner sanctum either during certain times of the year or unless you are taking part in a ritual.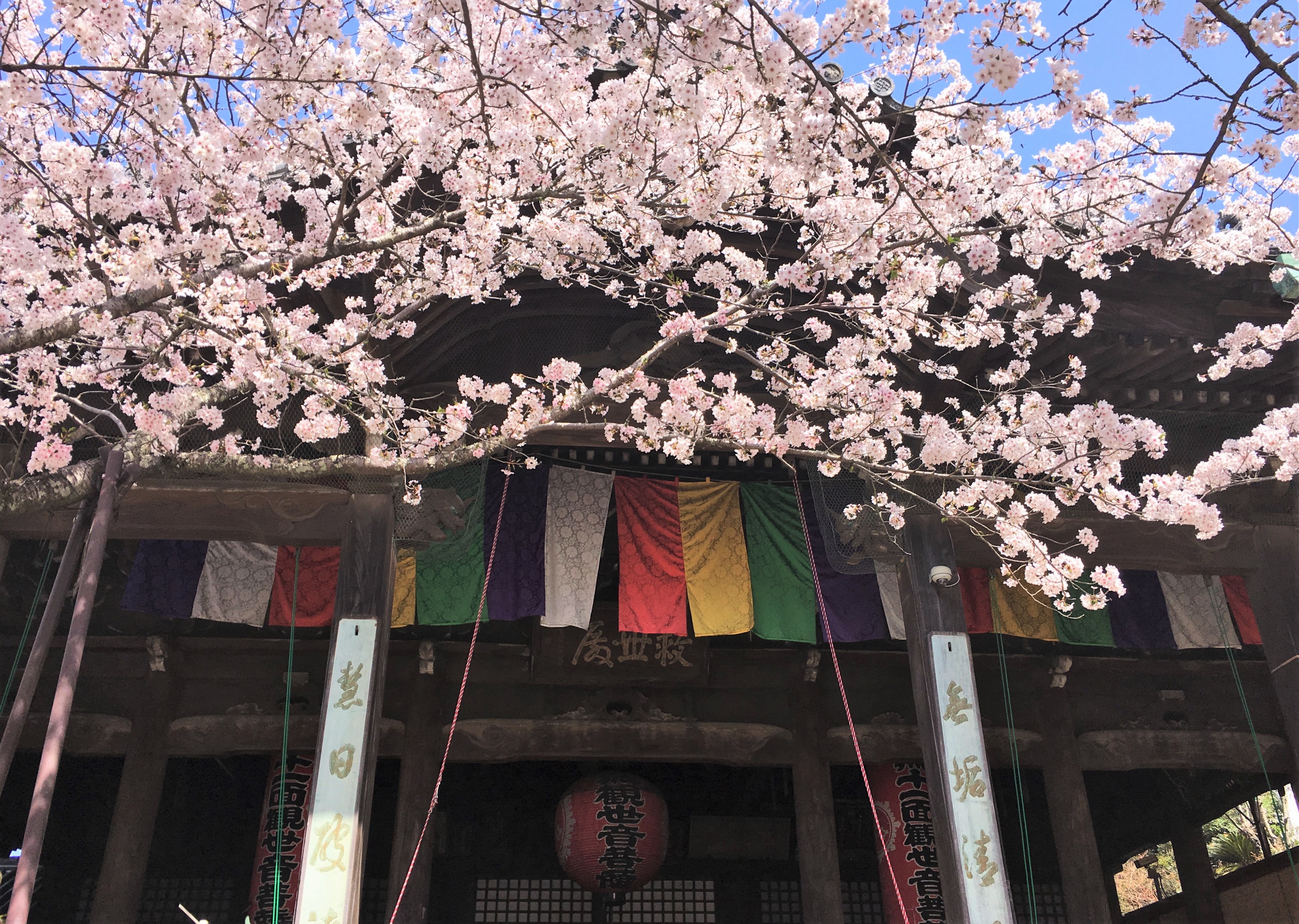 Lucky for us, the inner sanctum is open periodically during sakura season. Inside it was a bit dark, but there were many interesting things, ranging from statues of Iko to his personal belongings and even Kukai's robes. Unsurprisingly, we couldn't take any pictures.
Even though we were inside the hondo, we couldn't see the statues of Kannon that Iko carved. Sadly, those statues are locked away in the hondo and are only made visible to the public once every 50 years. Looks like we will have to wait for 2020 before we can get a chance to see them.
Points of Interest
Shin Kannon-do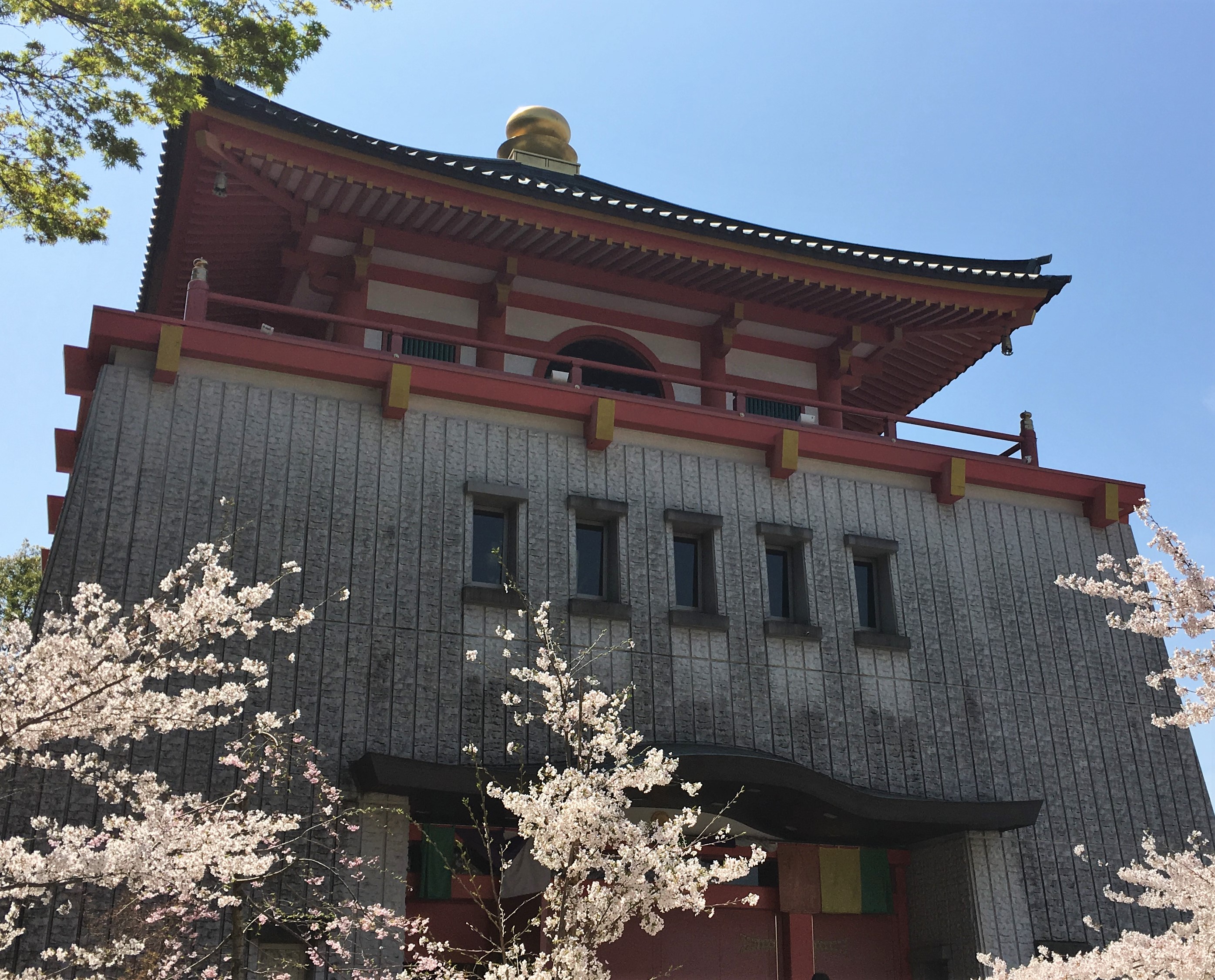 One the opposite end of the temple grounds is the Shin Kannon-do. Built in 2008, it enshrines huge golden Senju Kannon statue. This statue is the largest wooden statue of Kannon in Japan!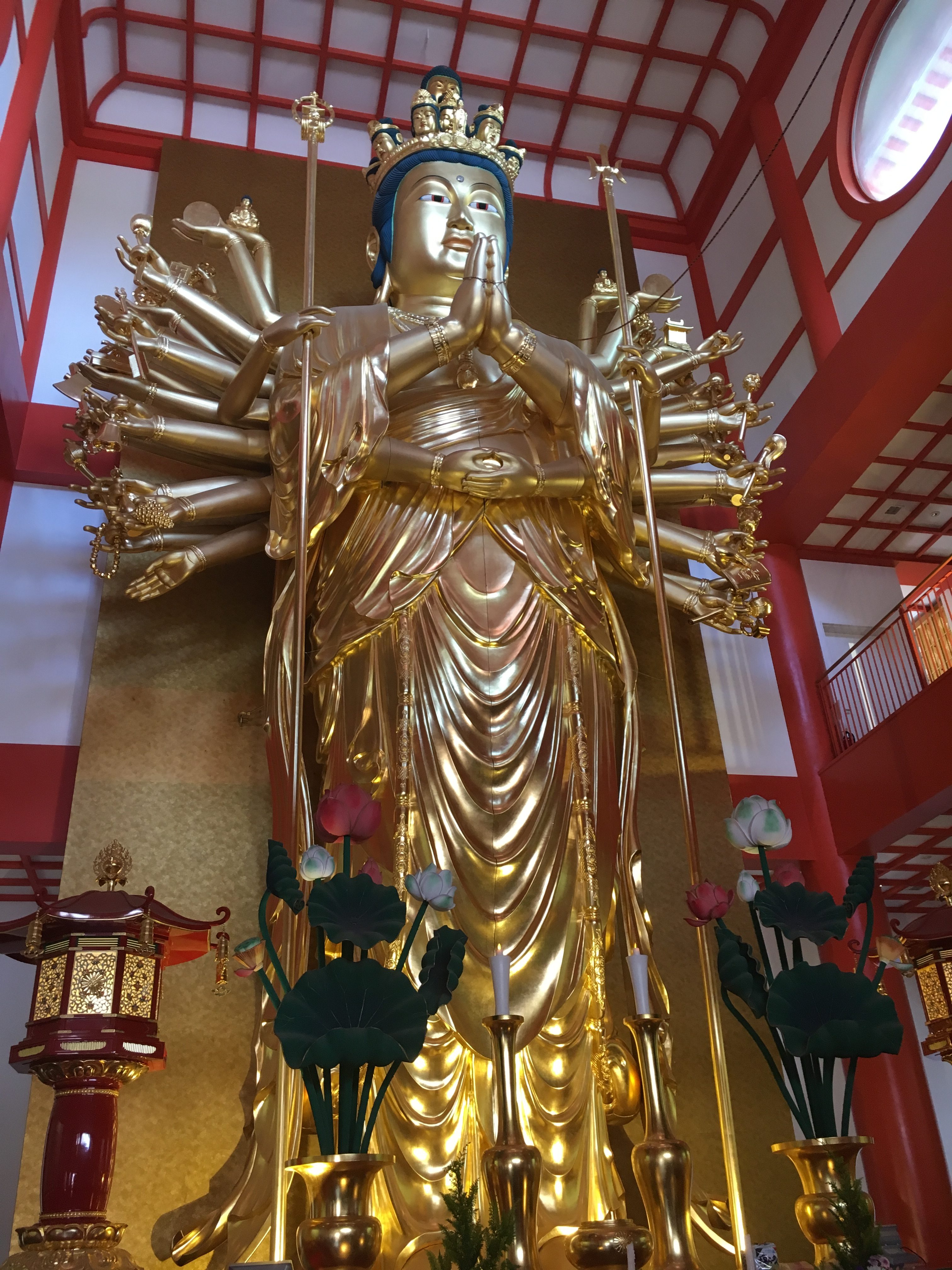 Tahoto
At one time, Kimiidera was a Shingon temple. Though no longer part of the Shingon-sect, thet still have a tahoto.
Kimiidera Temple
Address

1201 Kimiidera, Wakayama City,




Wakayama Prefecture 〒641-0012

Website
http://www.kimiidera.com/
Hours of Operation

Mon-Sun




8:00-17:00

Admission Fee

Adults:200 yen




Seniors and Children:100 yen
While a fascinating and lovely temple on its own, Kimiidera is truly at its peak when its sakura are in bloom. The sakura here are typically in full bloom early–usually around late March. If you are in the Kansai region at that time, you should absolutely include this temple on your to-do list!
Coming next time,
The castle of the sleeping tiger, Wakayama Castle
The adventure continues…
Please follow and like us: