On the border between Otsu and Uji, there is as quaint temple, Shoho-ji[正法寺], better known as Iwama-dera [岩間寺]. While one of the more difficult to reach temples of the Saigoku Kannon Pilgrimage, it houses a very unusual statue of Kannon Bosatsu that according to rumor, constantly sweats.
Getting to Iwama-dera Temple
The closest station to Iwama-dera is Ishiyama station off JR Tokaido or Keihan Ishiyamazaka lines. JR is the more convenient of the two, as it is much faster, taking only 20 minutes from Kyoto, and 45 minutes from Osaka via the Special Rapid Service.
Bus Service:
From Ishiyama Station there is a free shuttle bus to Iwama-dera, but this bus is available only 17th of every month. Also, be careful that the shuttle bus leaves a bit away from the station.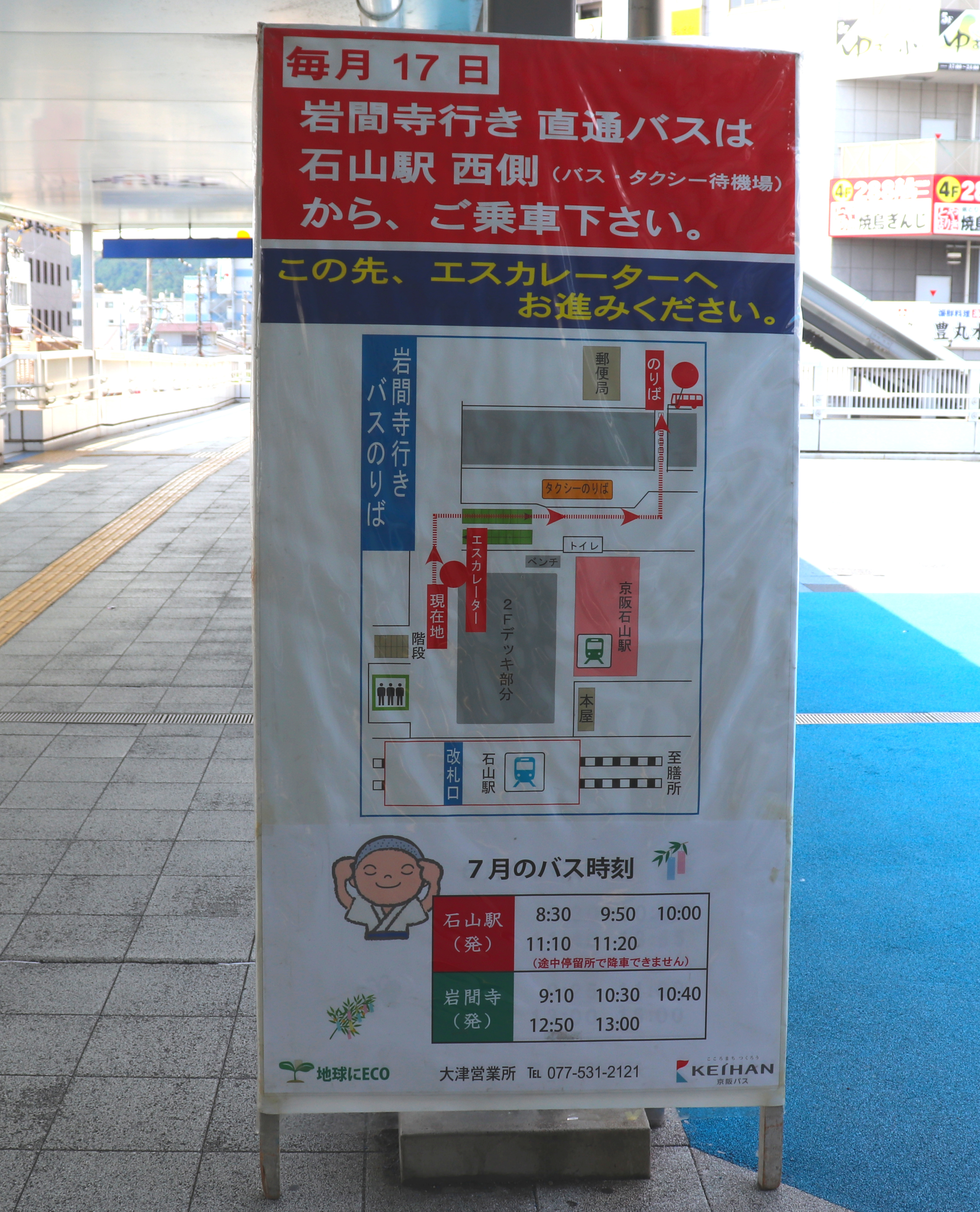 If you want to go to Iwama-dera on a day other than 17th of every month, take a bus 52, 53, 54, or 55 from Ishiyama Station and get off at the Chusenjo Bus Stop. From there, it's a 45-minute to the temple.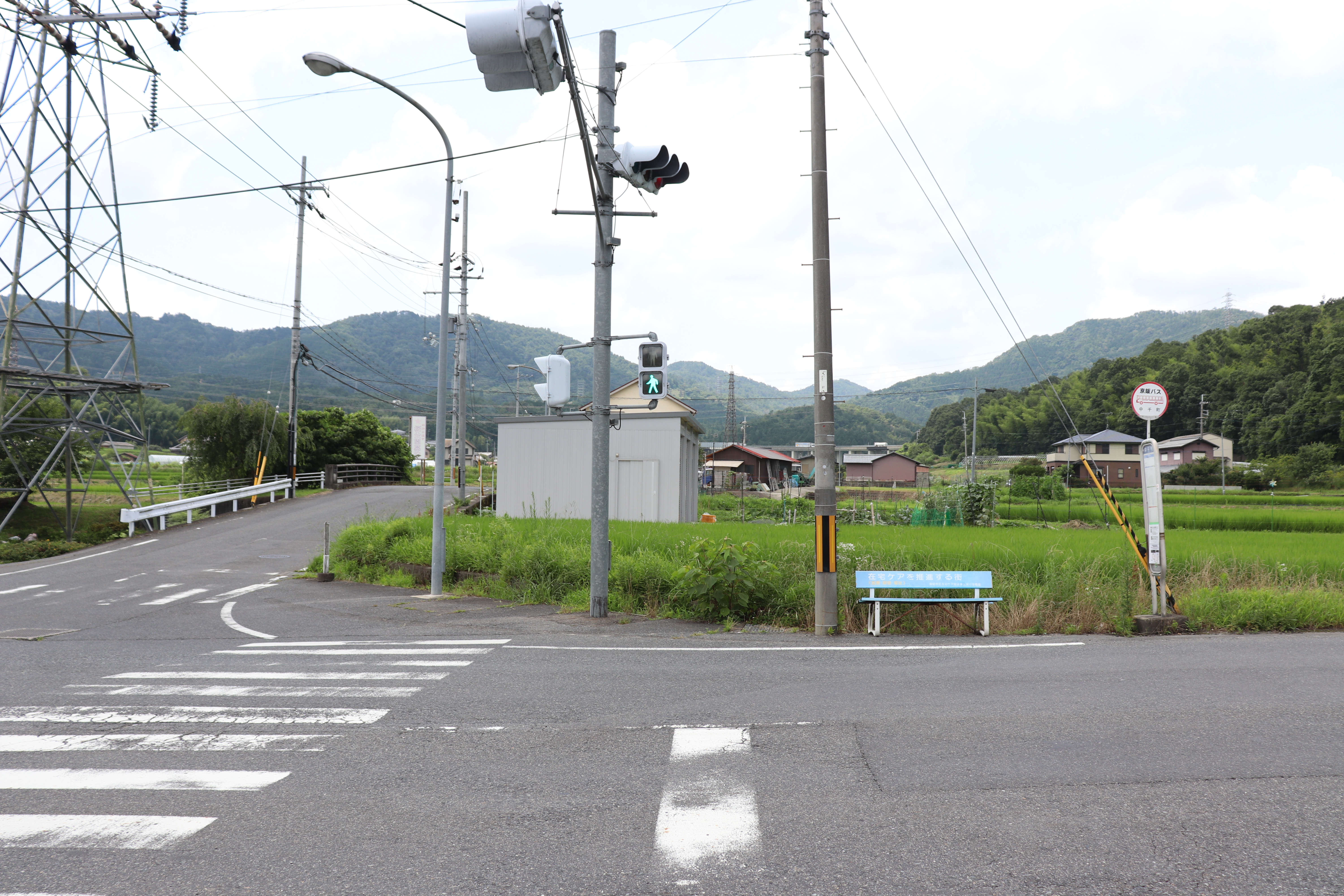 *If you are wondering why the 17th of the month is so special, that is because the 17th is a commemoration day for Kannon Bosatsu at all temples where it is the main object of worship.
Temple Grounds
Iwama-dera is on the top of the Mt. Iwama (493m). Because it is pretty far from the station, many people chose to take the free shuttle. Note that the bus can be crowded, so make sure to come enough early so that you can get a seat!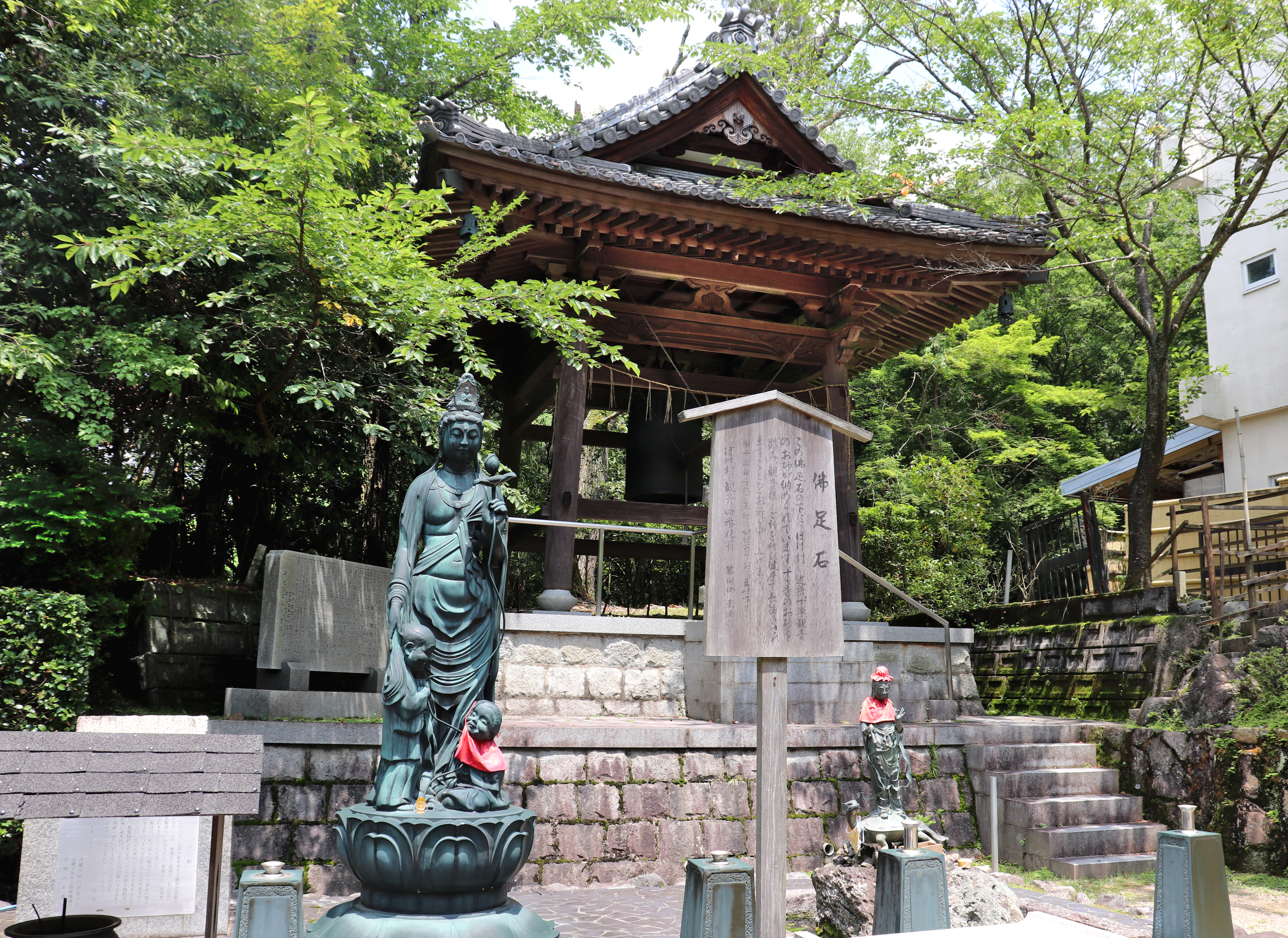 According to the temple's records, the origin of Iwama-dera date back to 8th century when the prayers of the monk Taicho [泰澄] were credited for curing Empress Gensho's of her illness. As a reward, Taicho received per mission to build Iwama-dera, which he completed in 722. Taicho later carved a statue Senju Kannon out of a katsura tree and enshrined it this temple.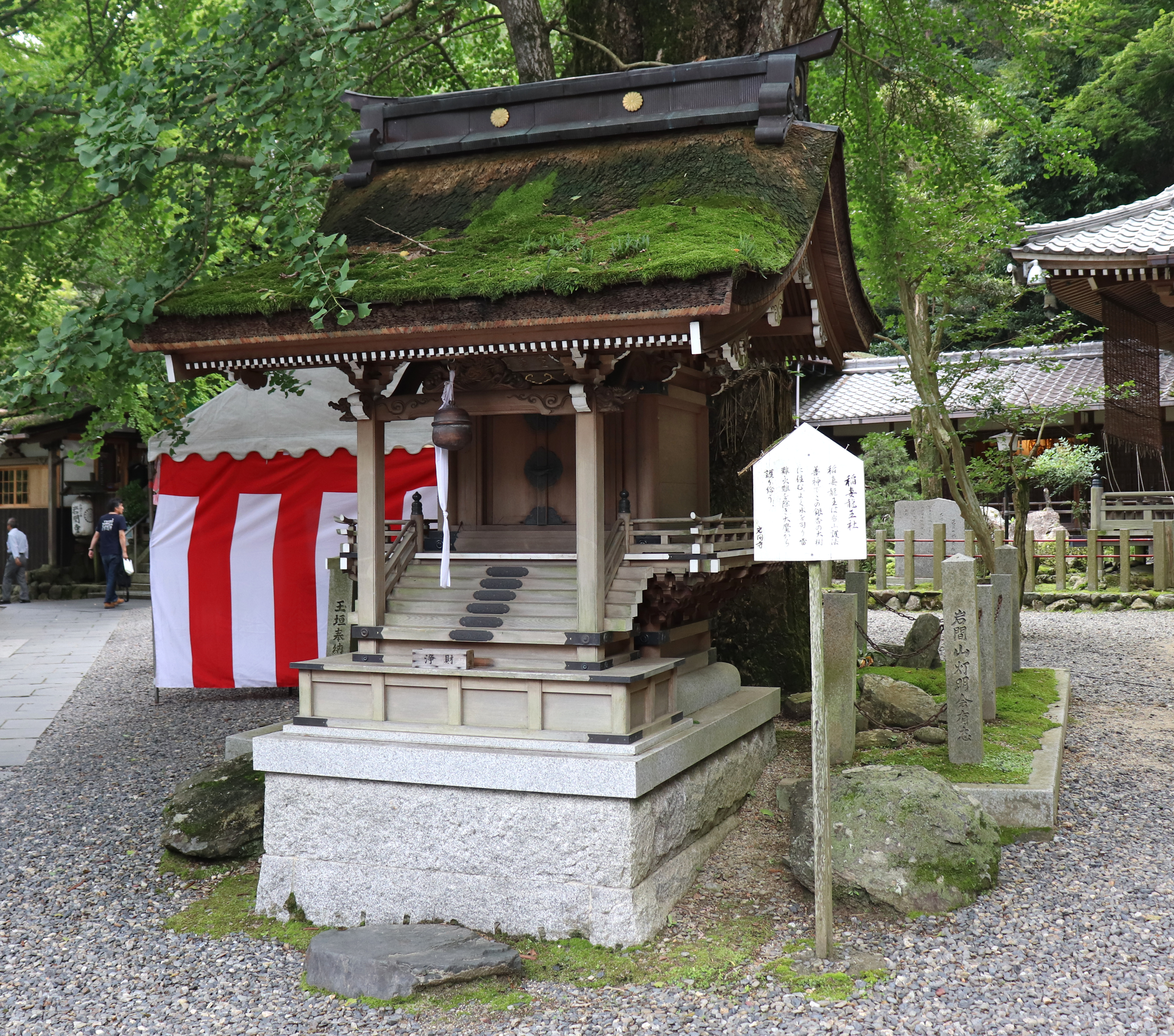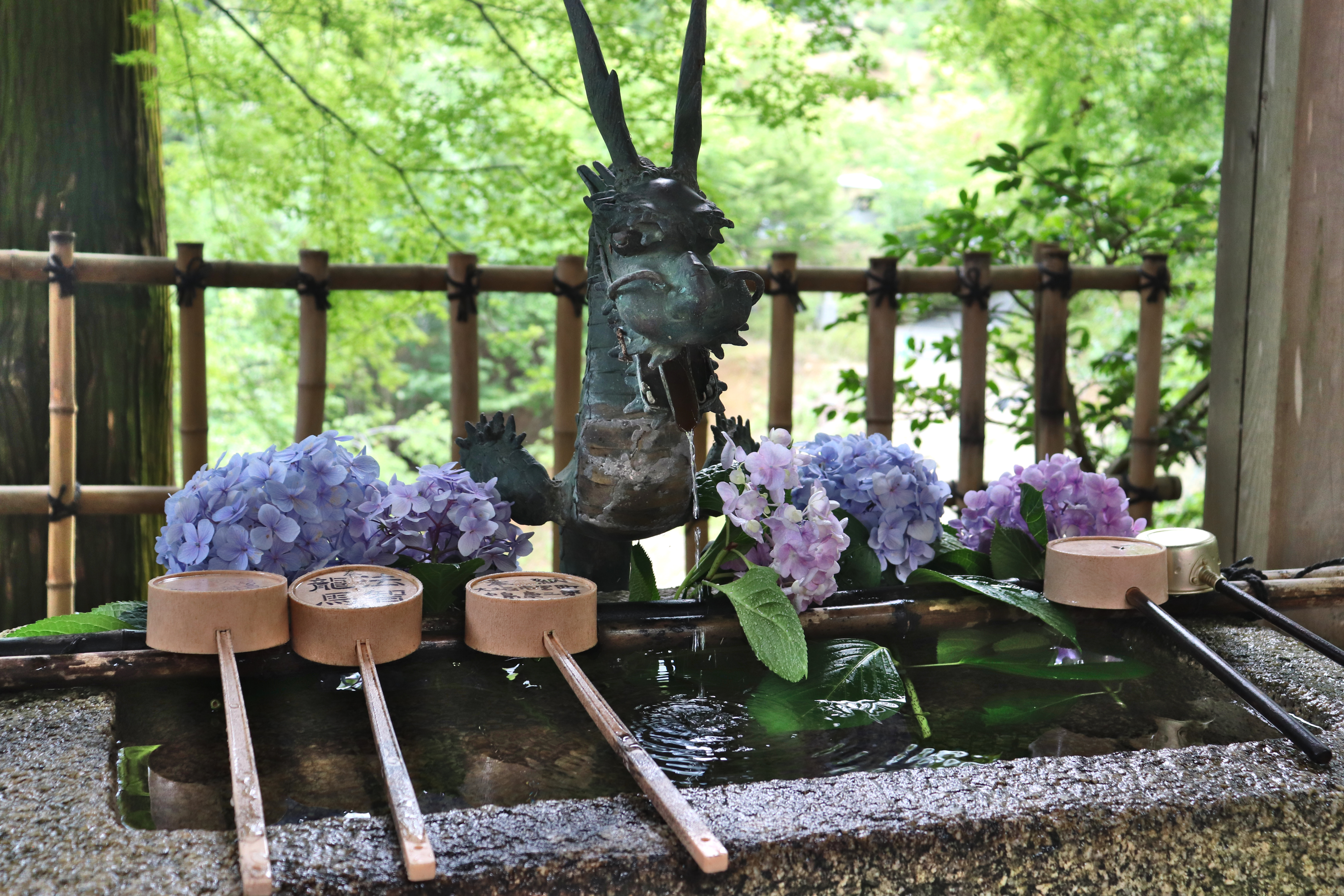 The current hondo, main temple building, dates back to 1577. The Kannon statue enshrined here, carved by Taicho, is called Asekaki Kannon, or literally "sweating Kannon". The belief as to why the statue sweats is that it leaves the temple every night to save people in the hell, and then comes back in the morning, soaking with sweat.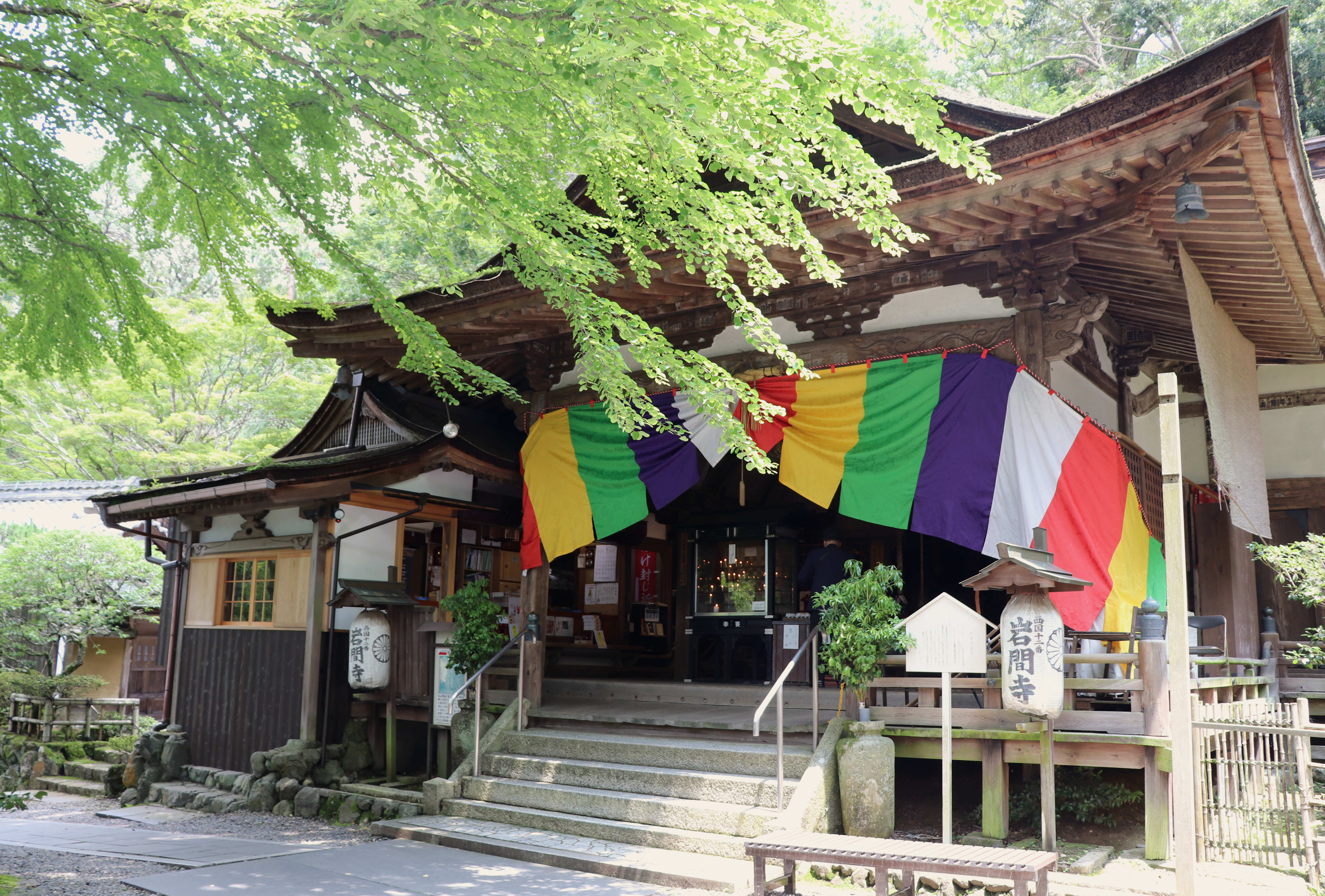 Very unfortunately, as is typical of most Buddhist temples, the honzon (main statue of worship) is not open for public viewing. This means that no one can see the Asekaki Kannon.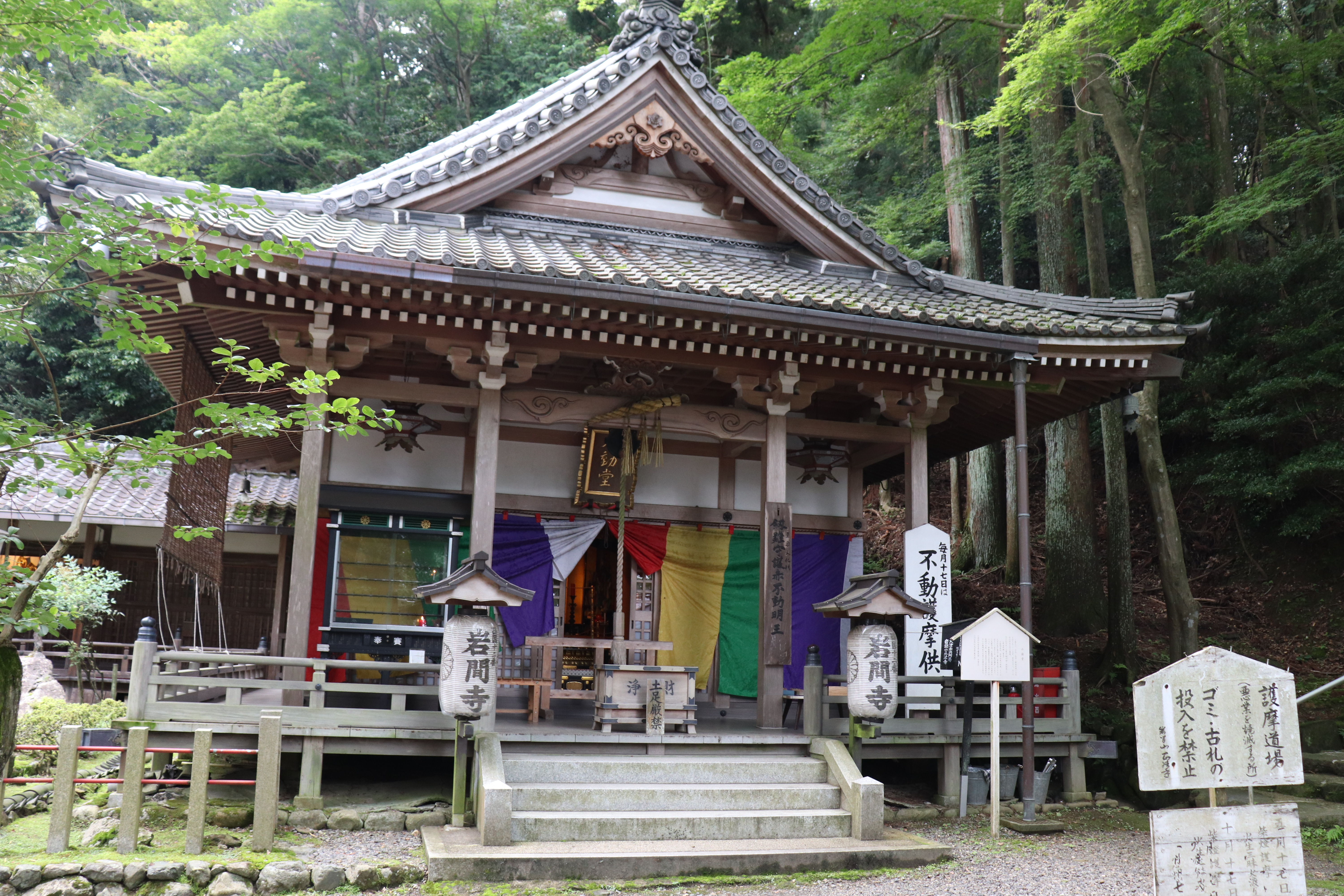 If you have time to walk around, make sure to go see the katsura tree growing behind of the temple. According to the temple, the tree is 500 years old, making it one of the oldest katsura trees in Japan.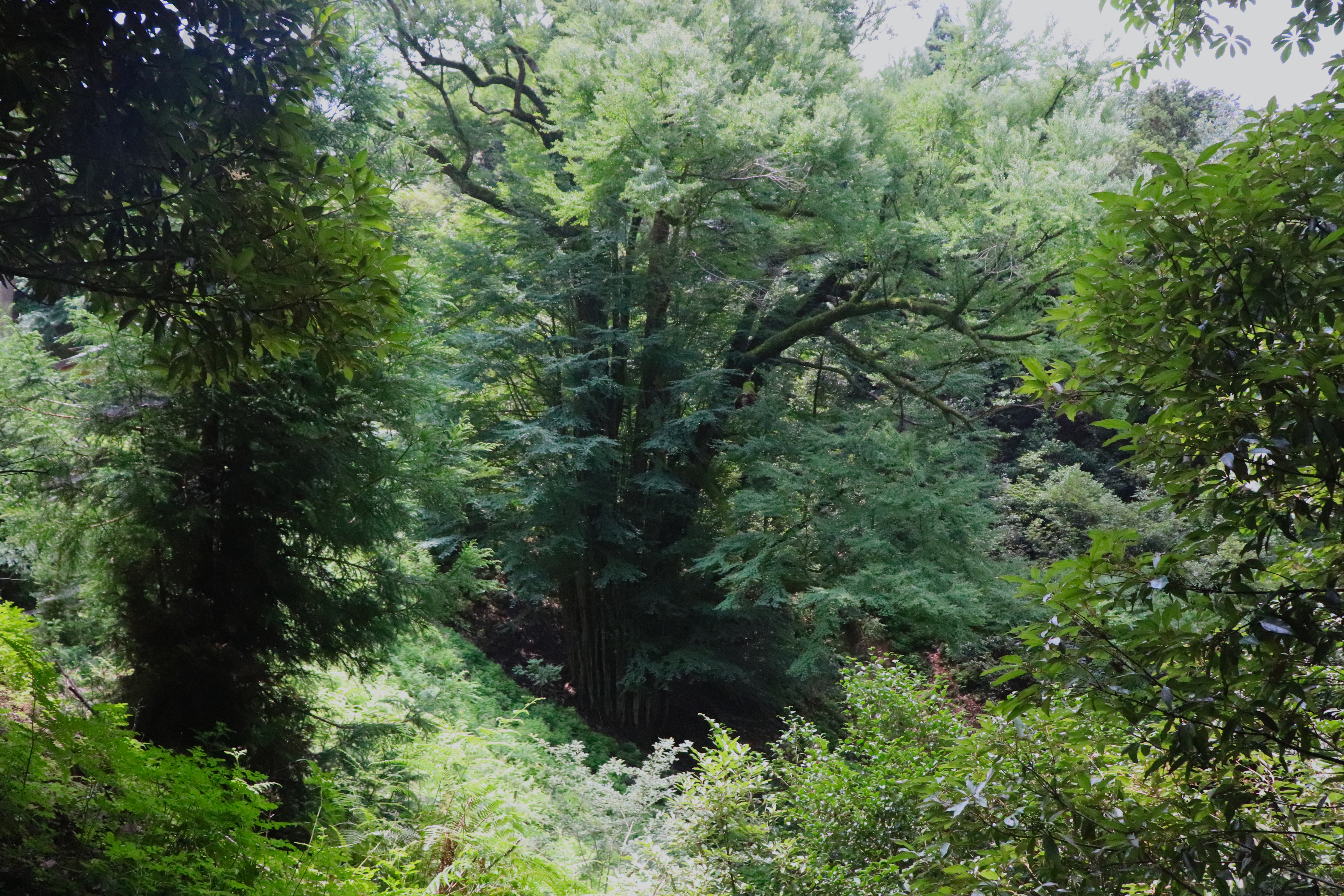 Iwama-dera Temple 
| | |
| --- | --- |
| Address | 82 Ishiyamauchi Hatacho, Otsu City, Shiga Prefecture 〒 520-0869 |
| Website | http://www.iwama-dera.or.jp/ |
| Hours of Operation | Mon-Sun: 8:00-17:00 |
| Admission Fee | General Admission: 100 yen |
Coming next time, Kyoto's Ancient Temple, Daigo-ji!
The adventure continues…
Please follow and like us: