Summer Fun at Sakai's Big Fish Festival
Once Sumiyoshi Festival concludes on July 31st another festival begins in Sakai; the Sakai Oouo Yoichi Festival [堺大魚夜市], literally meaning Sakai Big Fish Night Festival. Sakai's Big Fish Festival is well-known amongst the people in Osaka, especially those from the southern Senshu Region. The festival's big highlight is a fish "auction" but it is really more like haggling. The festival concludes with a huge firework show in the evening that draws hundreds of people from the surrounding cities.
Ohama Park
Sakai Oour Yoichi is held in Sakai City's Ohama Park [大浜公園], a short 5 minute walk from the Sakai Nankai Station. A long time ago the park was used as a fort meant to protect the city from foreign powers, but in 1903 it was converted into a venue for the World Expo. They built a large zoo and and an aquarium that had as many as 29 different tanks! Unfortunately, the aquarium was totally destroyed by a typhoon in 1934 and the area was eventually converted in to a monkey exhibit.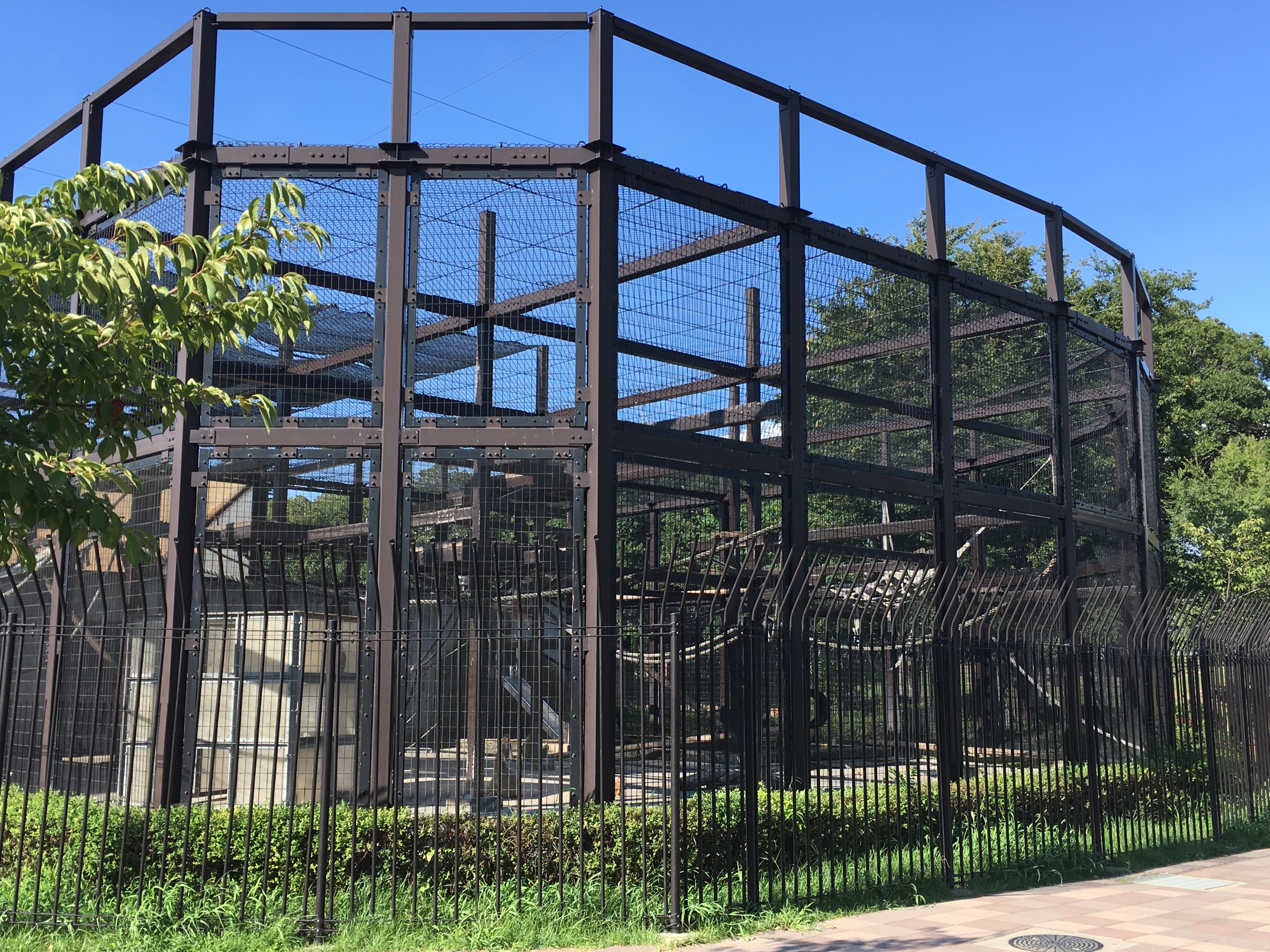 Even after the Expo, Ohama Park hosted a number of different events. Most notably the park is the home to a youth sumo wrestling ring that holds competitions for high school students'. The park also served as the first private airport in Japan.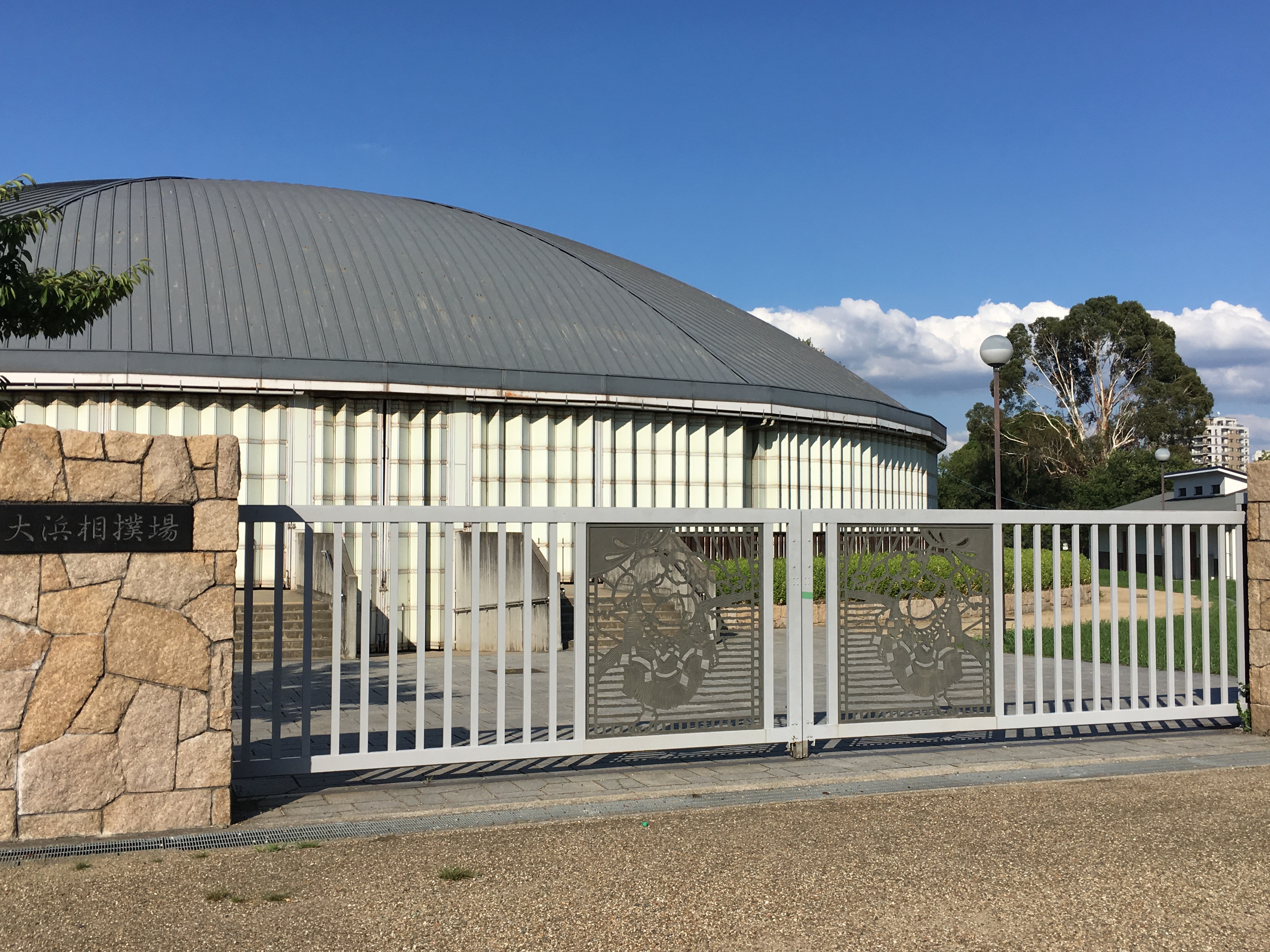 Today, Ohama Park is a local's favorite, popular for people taking walks or walk their pets.
Sakai's Big Fish Festival: Oouo Yoichi Festival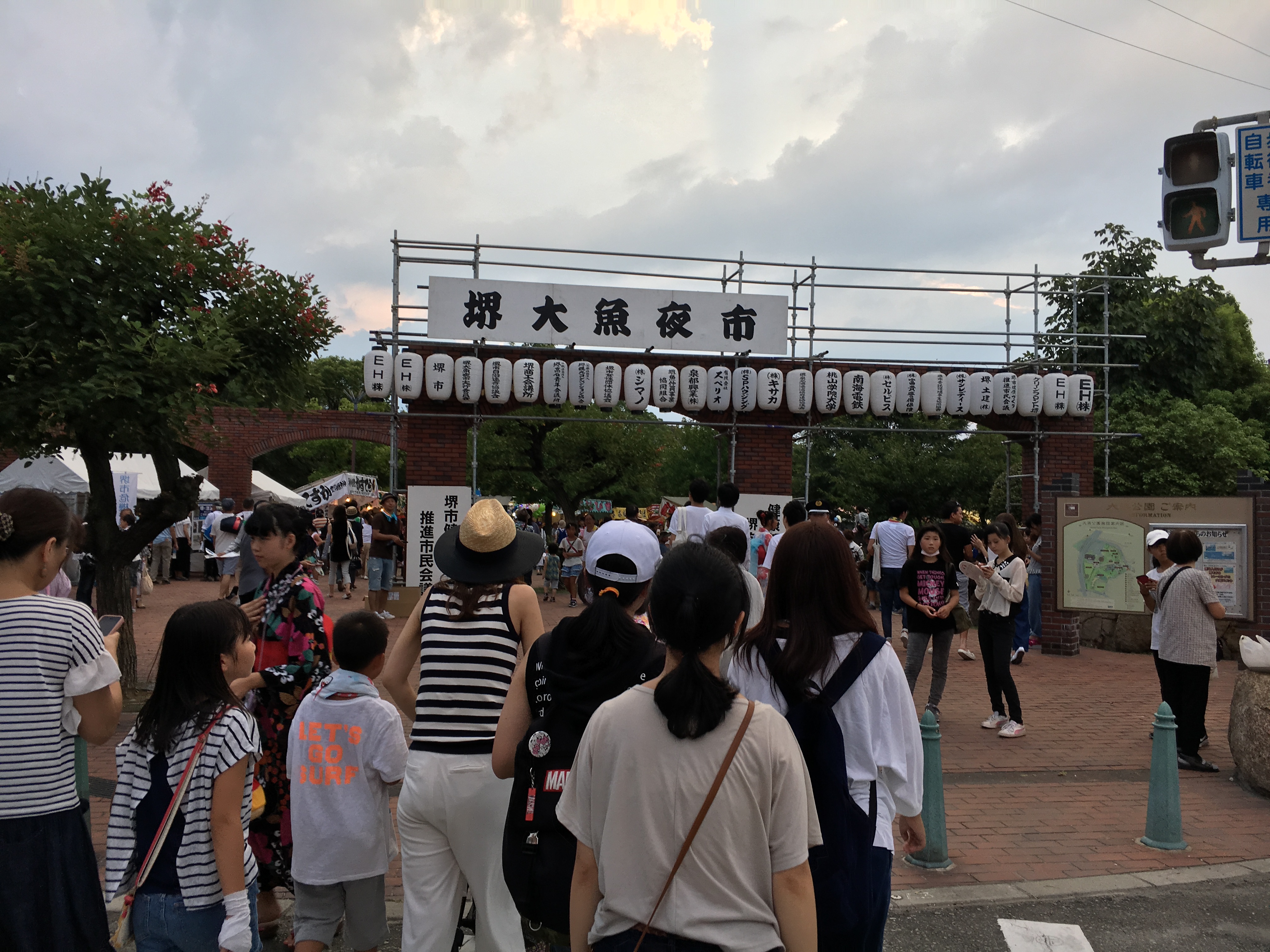 The Oouo Yoichi Festival dates back to Kamakura Period when fishermen in Sakai would catch a lot of fish to take to give as offerings to the Sumiyoshi gods during Sumiyoshi Matsuri. However, there were usually plenty of leftovers by the end of the day. In hopes of selling off the last of their catch, the fishmongers would set up a make-shift fish market near Sakai Port in the area that would one day be Ohama Park. This annual fish market was also popular with the local people of Sakai, and eventually became a festival in its own right.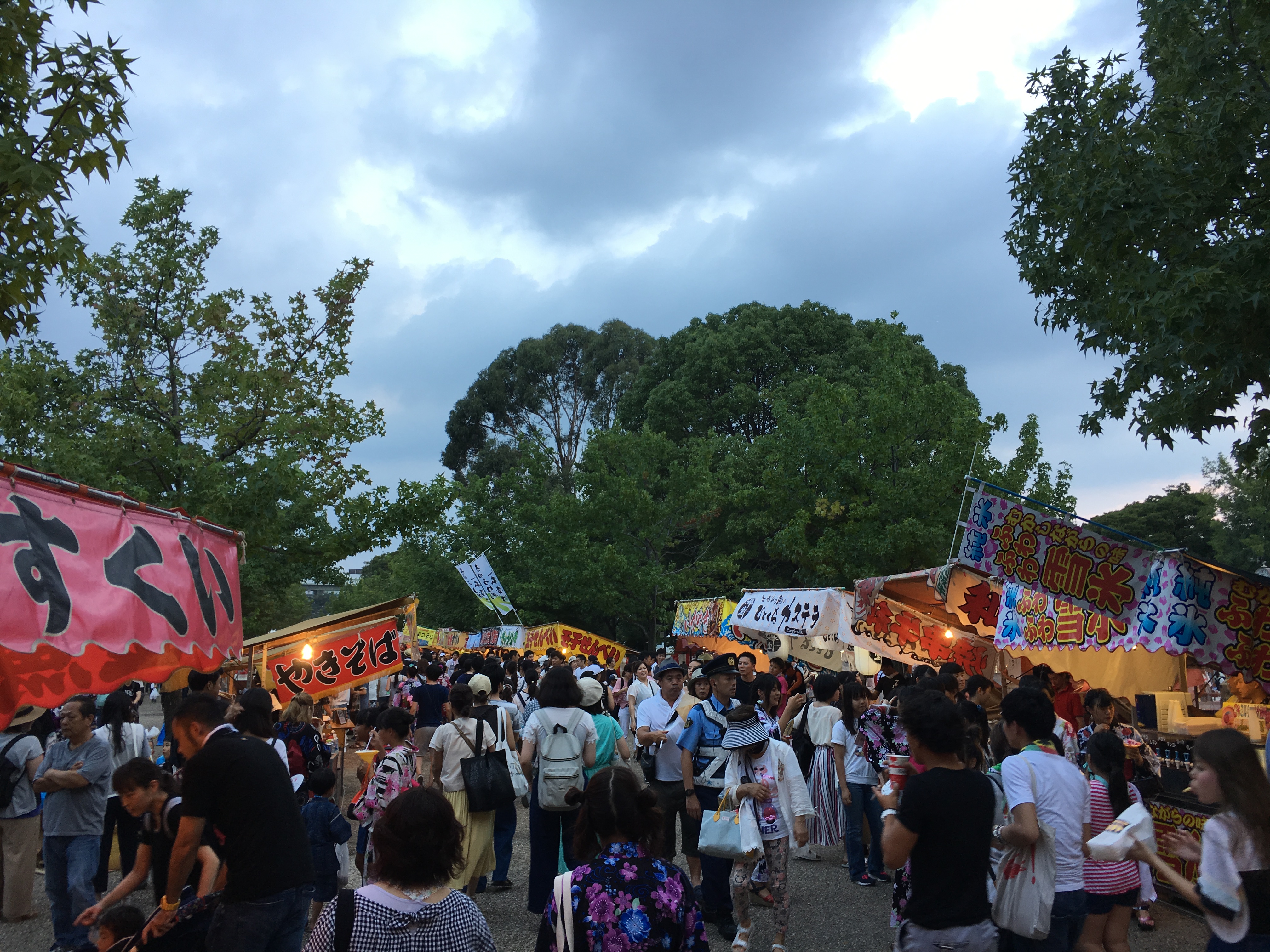 The festival starts at 1 o'clock and goes until 9:00, with the fish auction starting from 7 o'clock.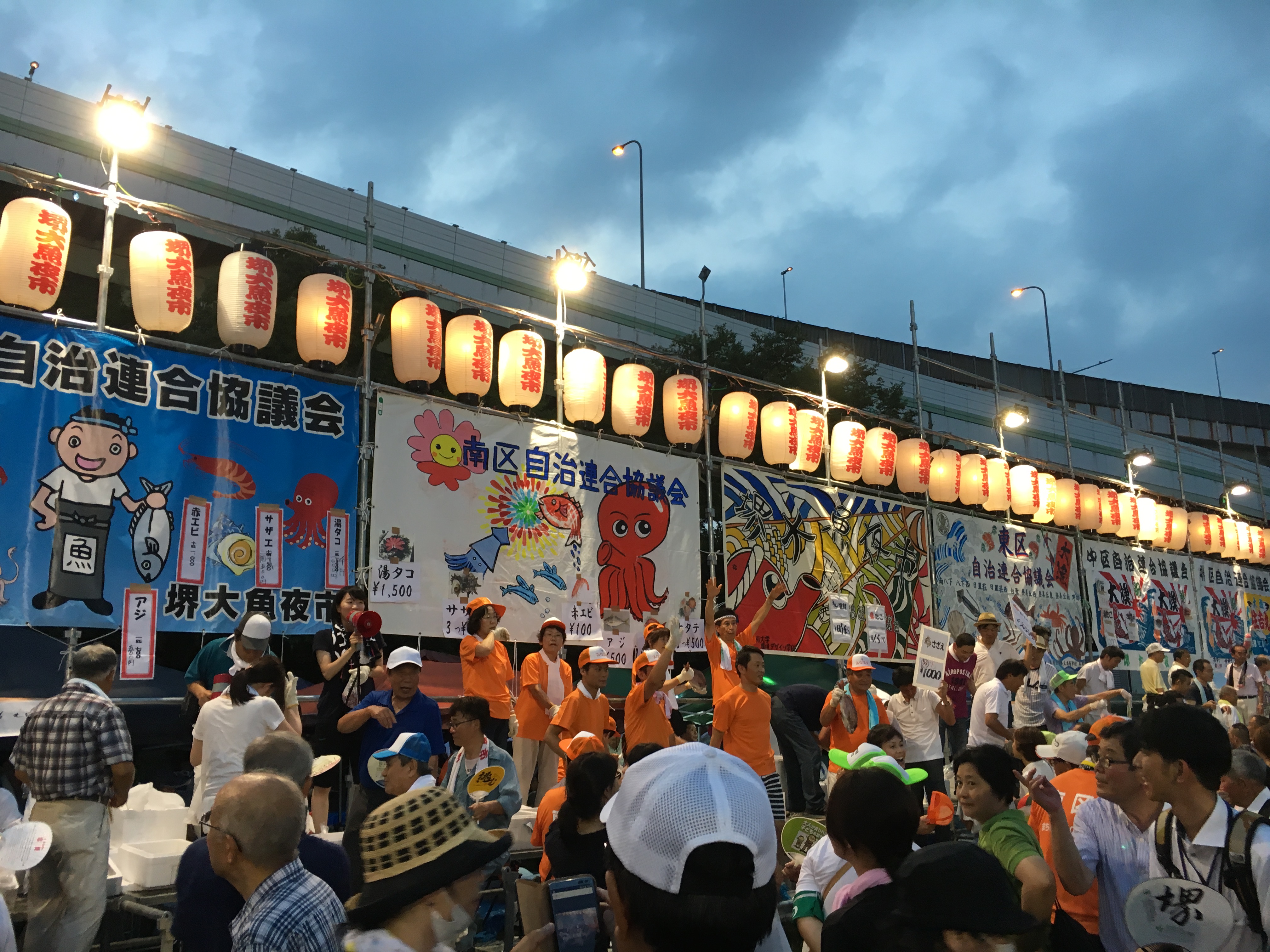 The main event at the festival is the fish auction, though it is really more like a cheap fish market than an auction. There are some amazing deals on fresh fish— much cheaper than the super markets, and you can even talk the fish mongers down even more! We saw one person who was able to buy ten gigantic shrimp for only 1,000 yen! Obviously though, if you wish to buy fish here, you will need to bring a cooler with you.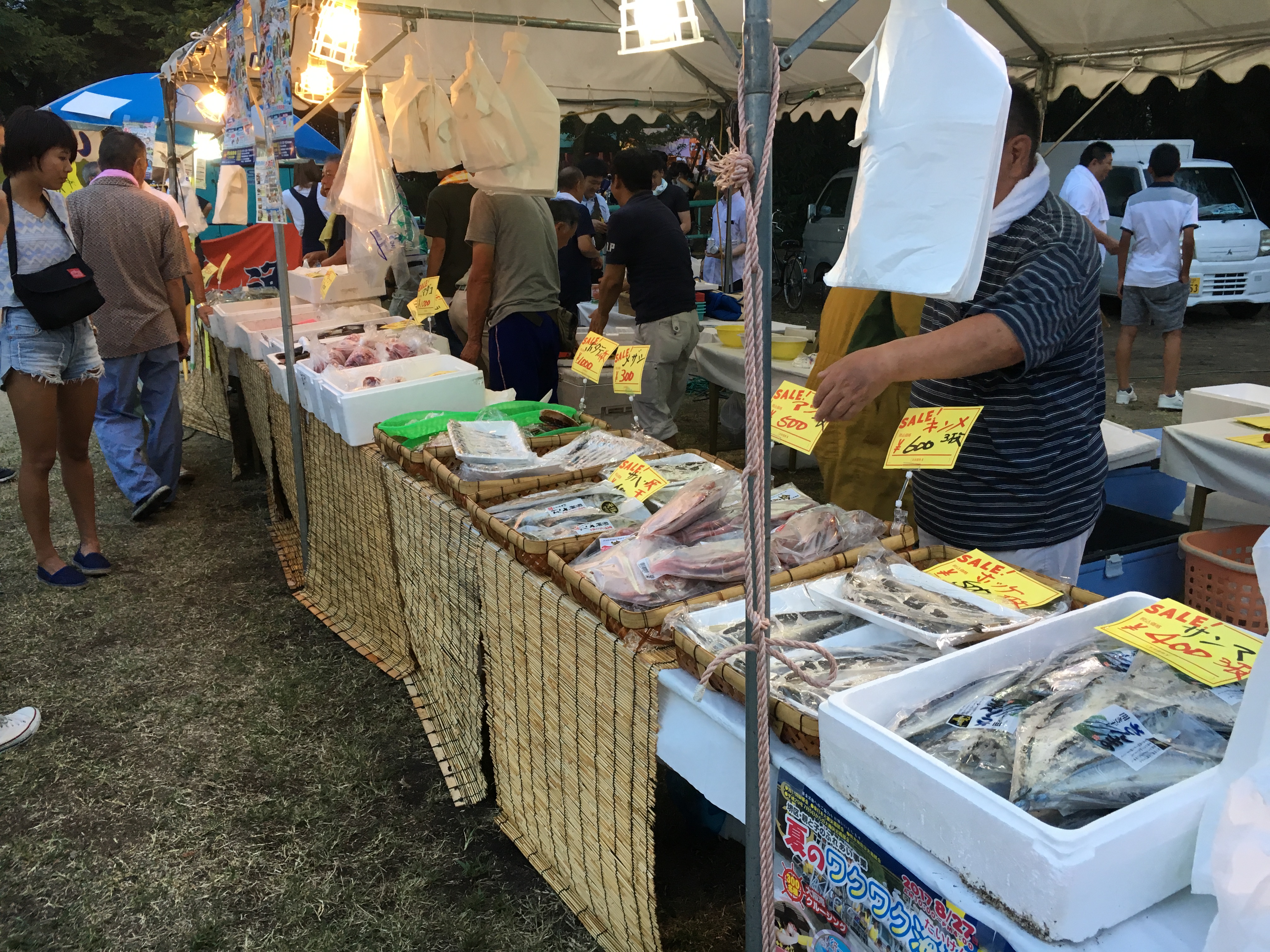 Fireworks Show
At 8:30, the fireworks show starts in Sakai Port, which is right next to Ohama Park. Sakai Port does have seating available, with ticket prices ranging from 500-1,000 yen. The tickets sell out fast though, so try to purchasing far in advance. If you can't get tickets don't worry too much about it since you can see fireworks from almost anywhere near Sakai Station.