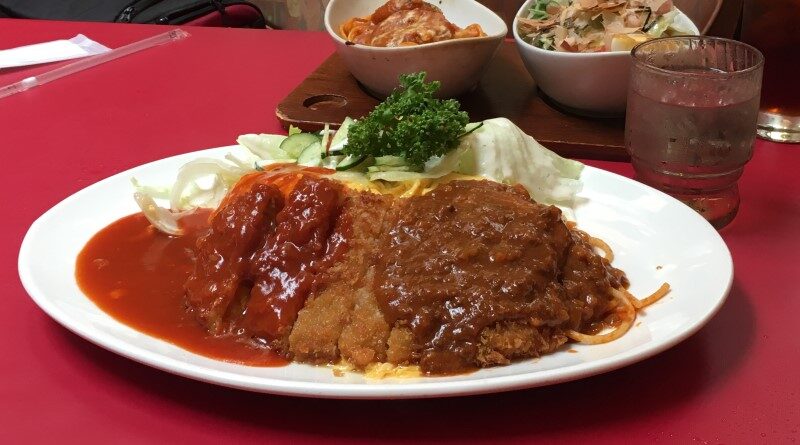 Mitsuya, an Affordable Showa Restaurant on Shinsaibashi-suji
Shinsaibashi-suji Shopping Street is one of the most famous shopping streets in Japan. Connecting Shinsaibashi and Dotonbori, this shopping street has a reputation of being popular with young people and tourists. Many of the stores and restaurants on Shinsaibashi-suji are a mix of trendy new places and old classics, such as Mitsuya. For nearly 70 years now, Mitsuya is still not only is it convenient, but serves Showa-style Western food for very affordable price.
Mitsuya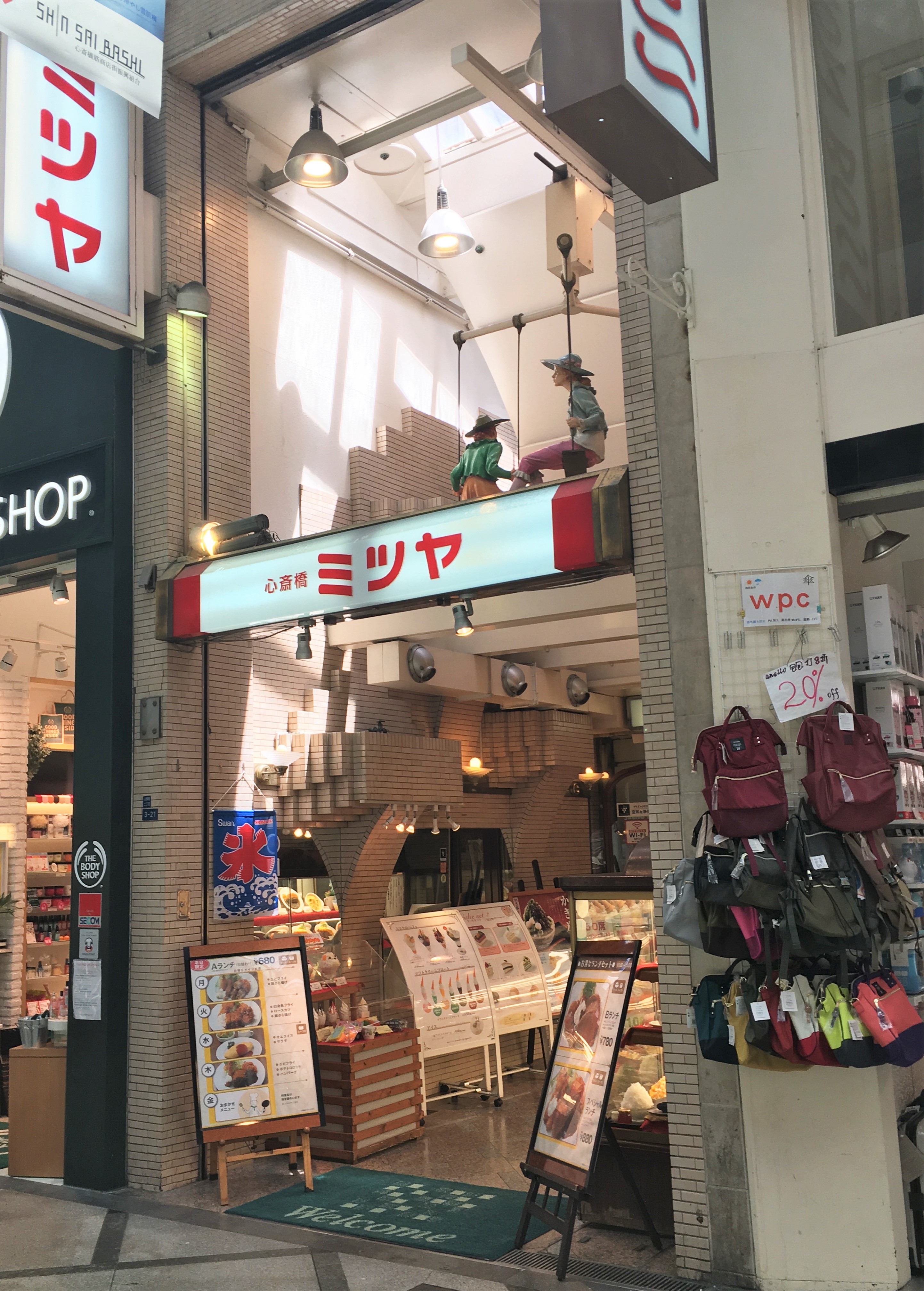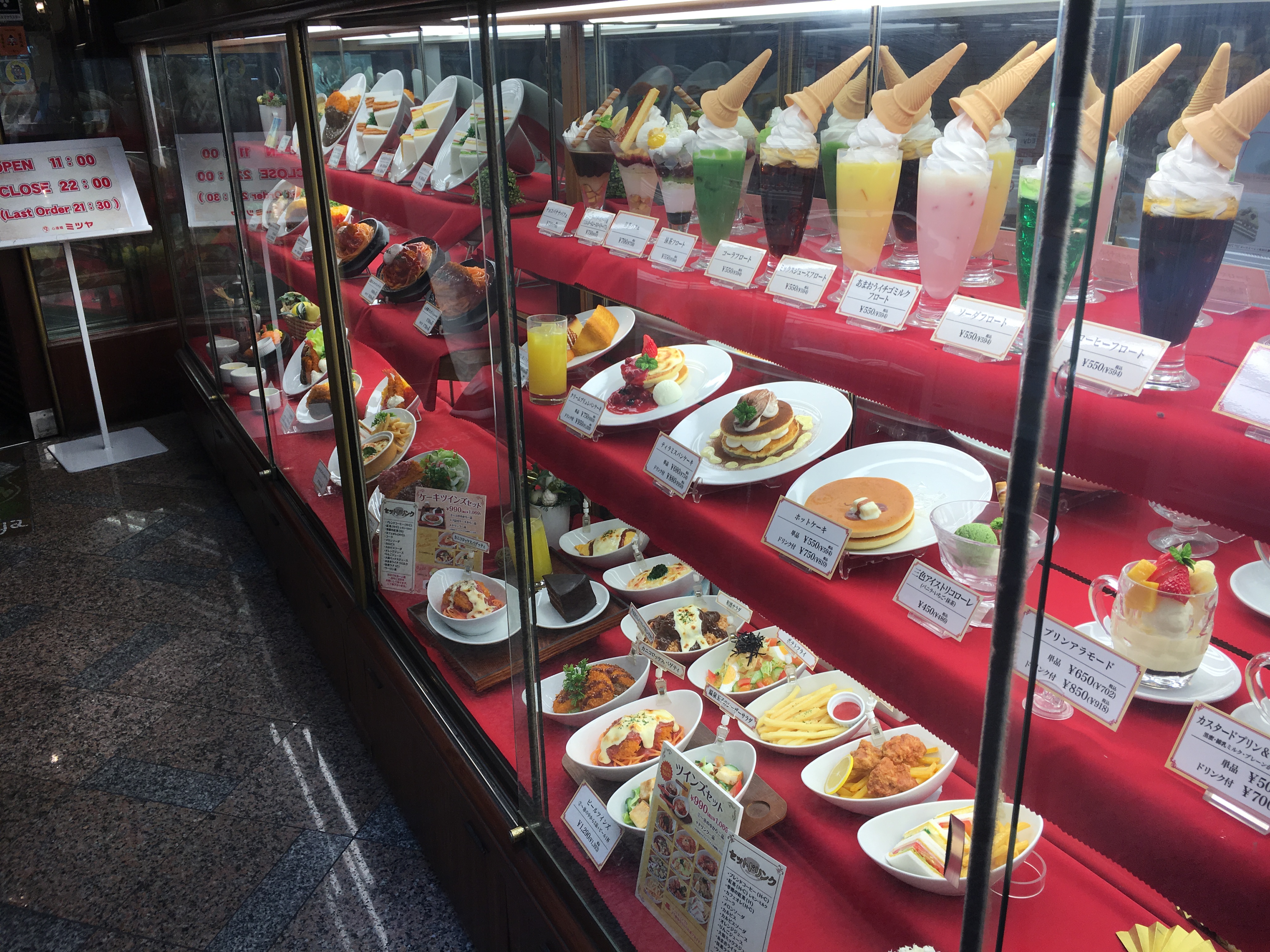 Since the restaurant opened during the height of the Showa Period, its interior has many Showa characteristics, very much like a Junkissa. However, because it originated as ice cream shop and café, its reputation is grounded in food and sweets, rather than coffee.
If you are looking for some coffee recommendations, be sure to check out our Retro Cafe Series! 
Specialties
They have good sized menu, and many of the dishes they serve are classic Showa-style favorites, such as omurice, spaghetti, and fried shrimp plates. One of the specialties is the "Legendary Mitsuya Rice" or Densetsu no Mitsuya Rice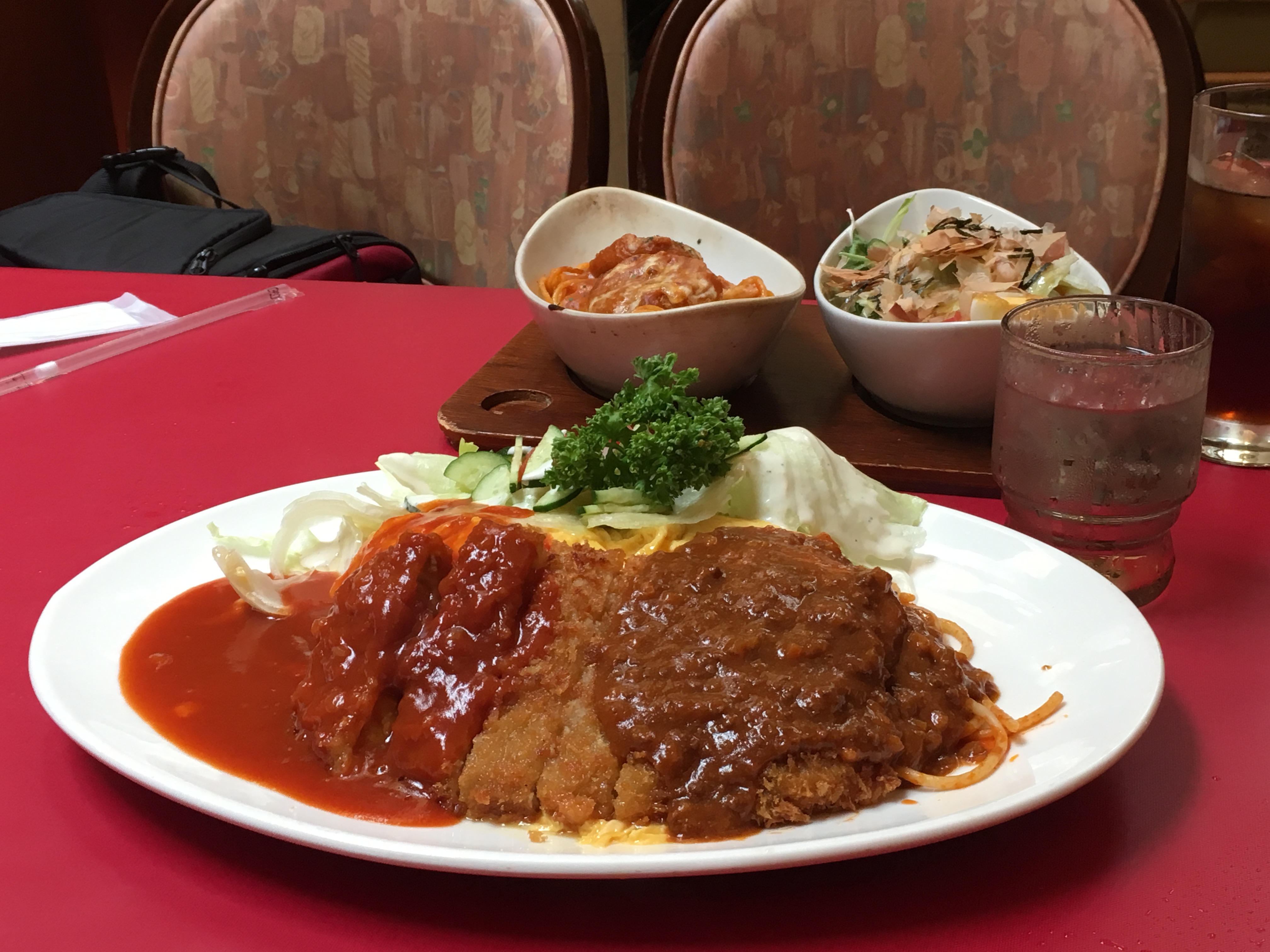 This gigantic plate has a serving of Omurice, a fried pork cutlet, and spaghetti. They even found room for a salad too! Amazingly all this food is only 980 yen! For a meal of this size and quality in the heart of Osaka City, this is truly a fantastic deal.
Another great deal is the "Twin Set".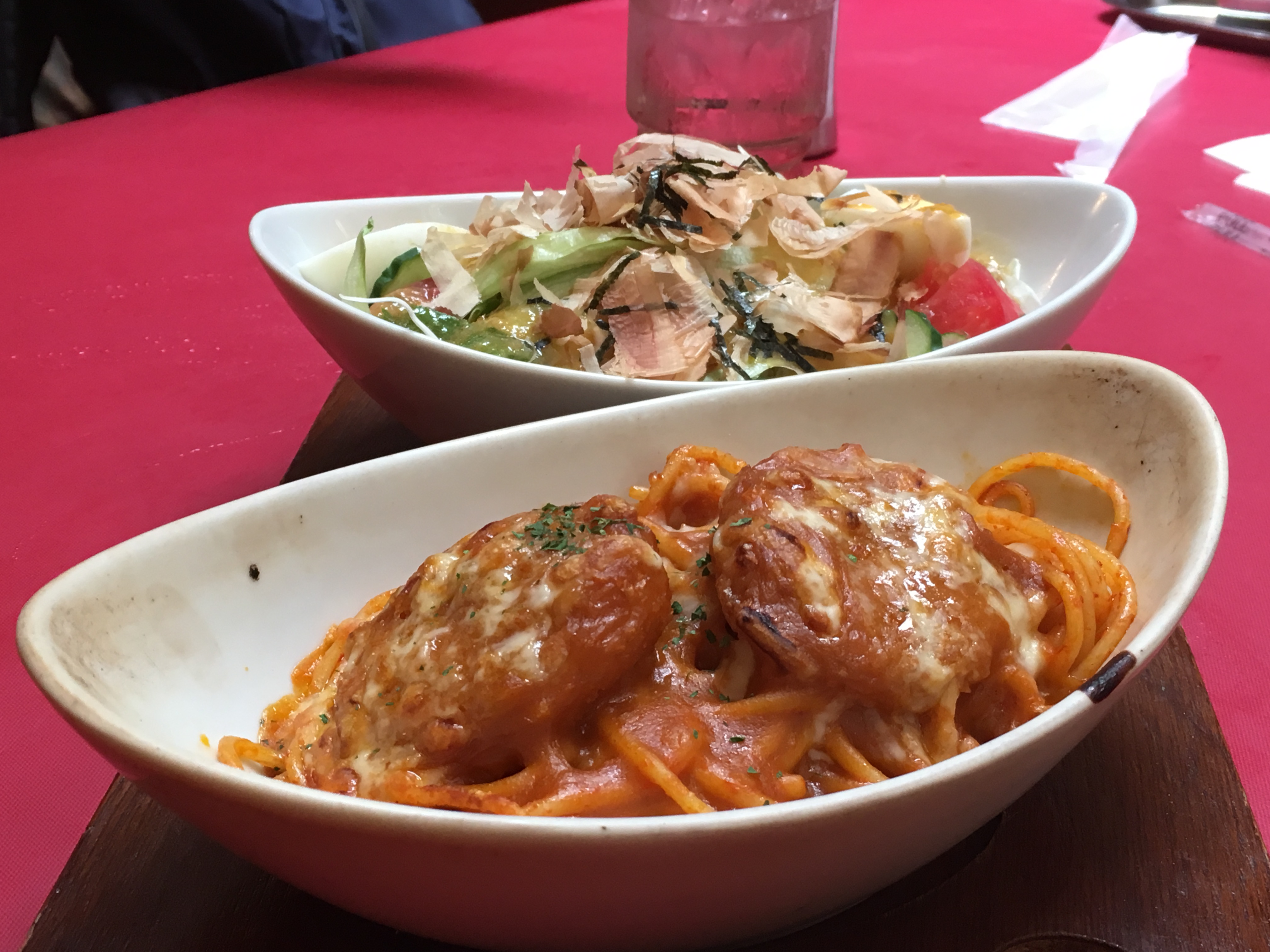 This deal lets you combine two dishes of your choosing for only 880. Drink included.
If you are still hungry, there is always desert.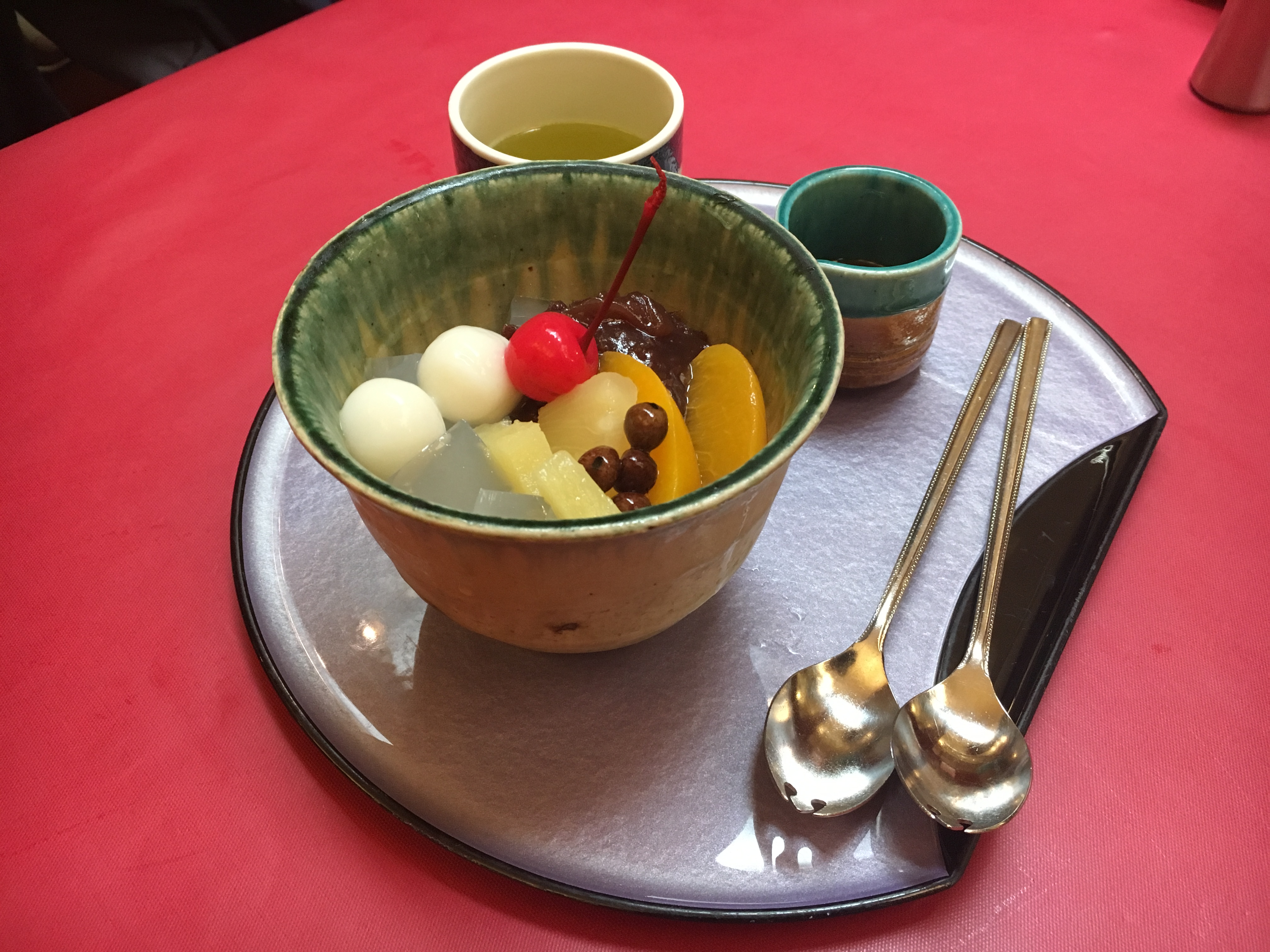 Probably their most long standing treat is anmitsu! Anmitsu is a dessert made of cubes of almond jelly, fruit, anko, and two small pieces of mochi. It is topped with black honey, kuromitsu, which tastes just like molasses. As a matter of fact, Anmitsu was a popular dessert in Tokyo and it was this restaurant that introduced it to the Kansai region. Anmitsu is very  refreshing and is quite popular in the summertime.
Mitsuya
Address
 2-3-21 Shinsaibashisuji, Chuo Ward, Osaka City, Osaka Prefecture
Website
http://www.mitsuya.co.jp/
Getting To
Mitsuya is on the south end of Shinsaibashi-suji Shopping Street, just a few meters away from Dotonbori. From Namba station, walk down Ebisubashi Shopping Street and cross Dotonbori. Shinsaibashi-suji Shopping Street is right after that and Mitsuya is on your right (east side) near the entrance of Shinsaibashi Shopping Street. Also, the swing above the entrance makes it easier for people to find.
Hours
Mon-Sun 9:30-22:00
Admission
500-1,500 yen
Note