Koshu, Local Shiga Food near Ishiyama-dera
Near Ishiyama-dera Temple are many restaurants, but one of the more unique restaurants, and our personal recommendation, is Koshu. Running for roughly 50 years now, this restaurant serves various kinds of local Shiga specialty foods. These local dishes make the best out of the fish available from nearby Lake Biwa and are quite different from the food you will find in Osaka, or even Kyoto.
Koshu
Koshu is located near the entrance of Ishiyama Temple, specifically near the Ishiyama-dera Sanmon-mae (Ishiyamadera Gate) bus stop. Since it is quite close to the temple and it is famous, many tourists visit this restaurant, meaning it can be crowded during lunchtime. Their affordability also draws people in as their set menu ranges from just 1,200 to 2,000 yen.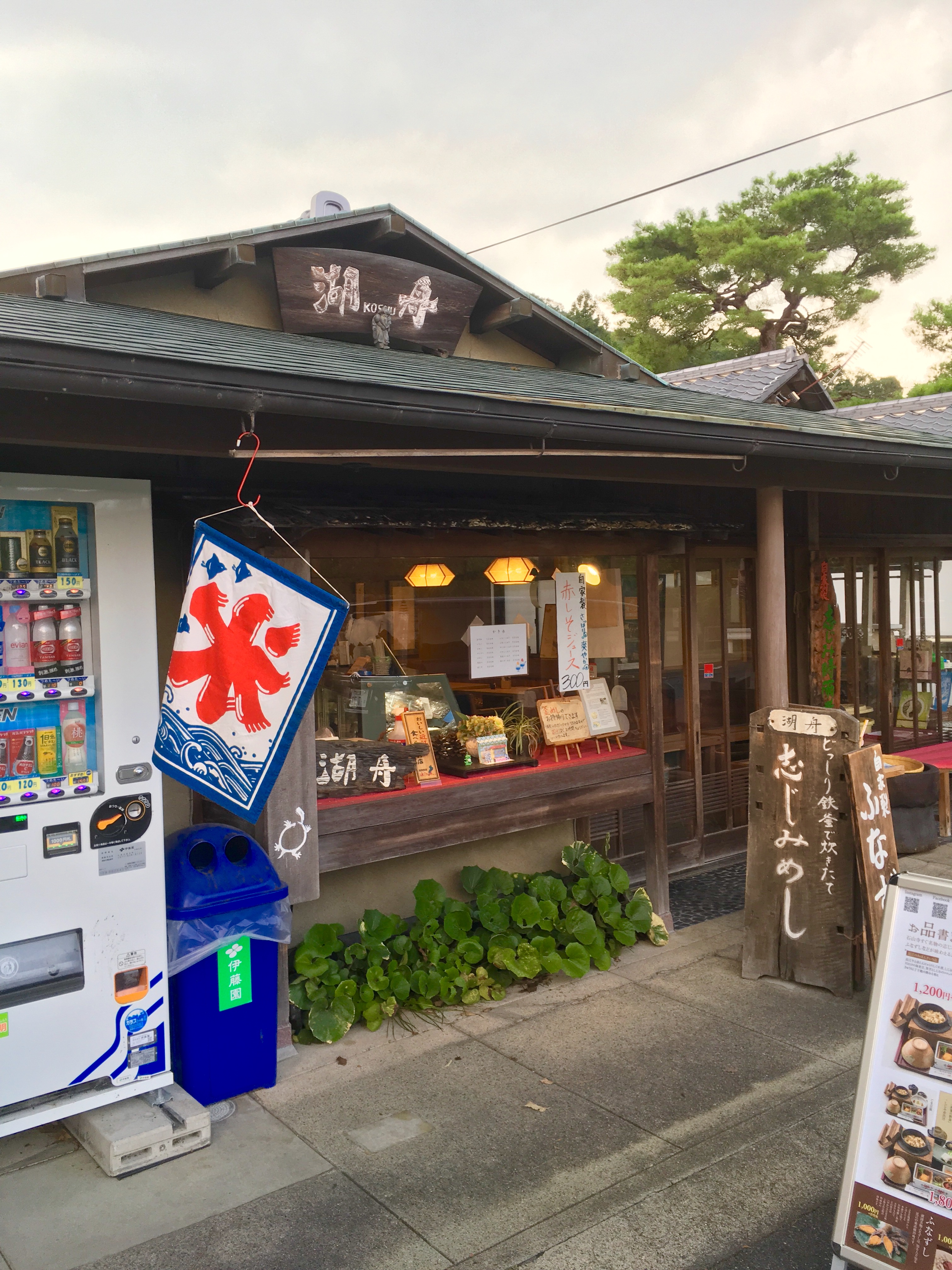 Seta Shijimi (Seta Clams)
The must-try menu item here is definitely the shijimi-kamameshi set (clam rice). The main dish will in the little kama (kettle) with shijimi (clam) and cooks right before your eyes. Those tiny clams are seta shijimi, and are often eaten by people around Lake Biwa. They are different from yamato shijimi, which are available in many other areas in Japan, in that these clams are meatier and juicier. They seta shijimi might look small, but they have a very rich flavor.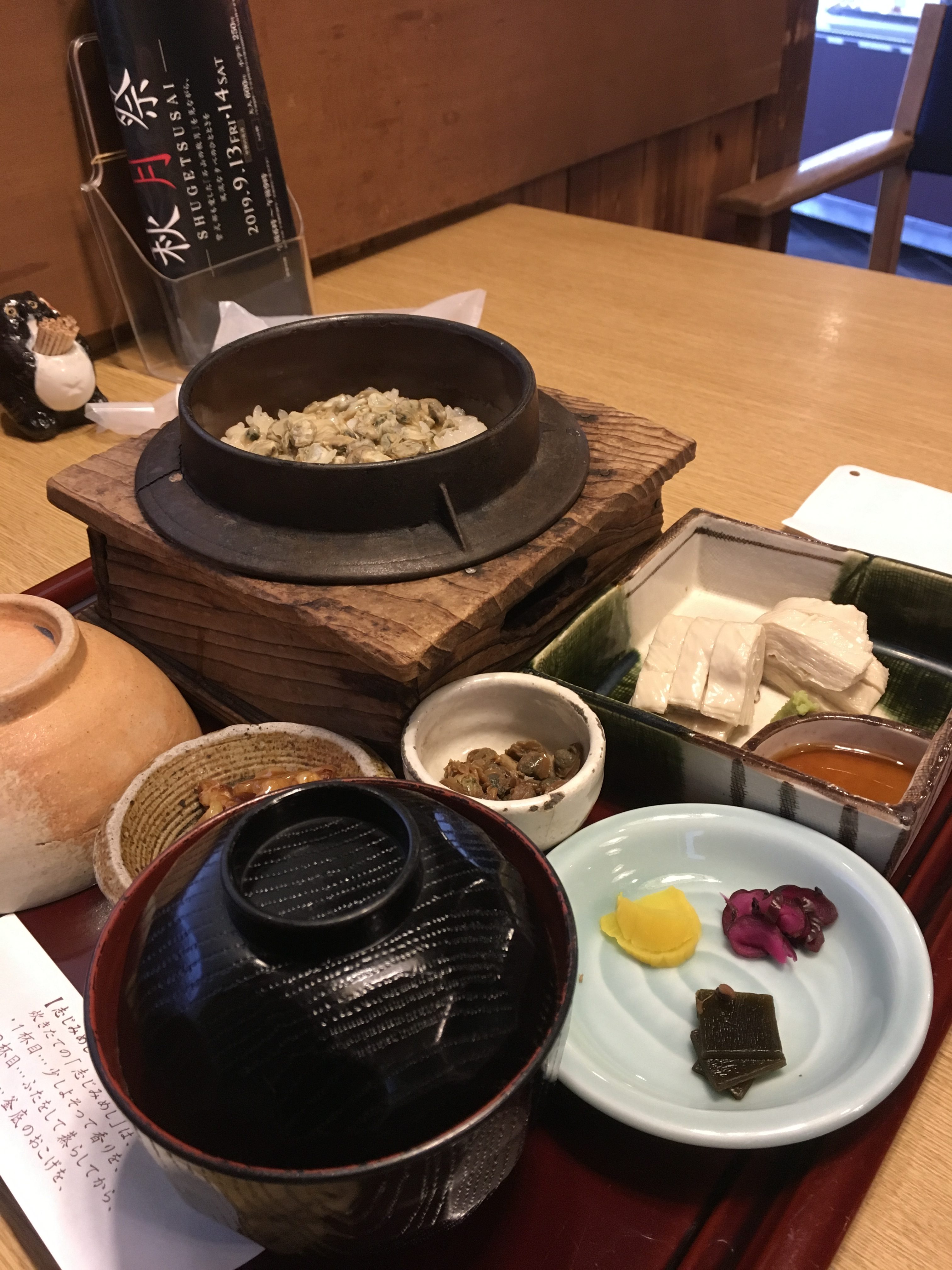 Shijimi no shogani (clams cooked with ginger) is quite often sold in stores throughout the Kansai region. However, few know that this dish originated in Shiga Prefecture. The sweetness of ginger is really well match clams.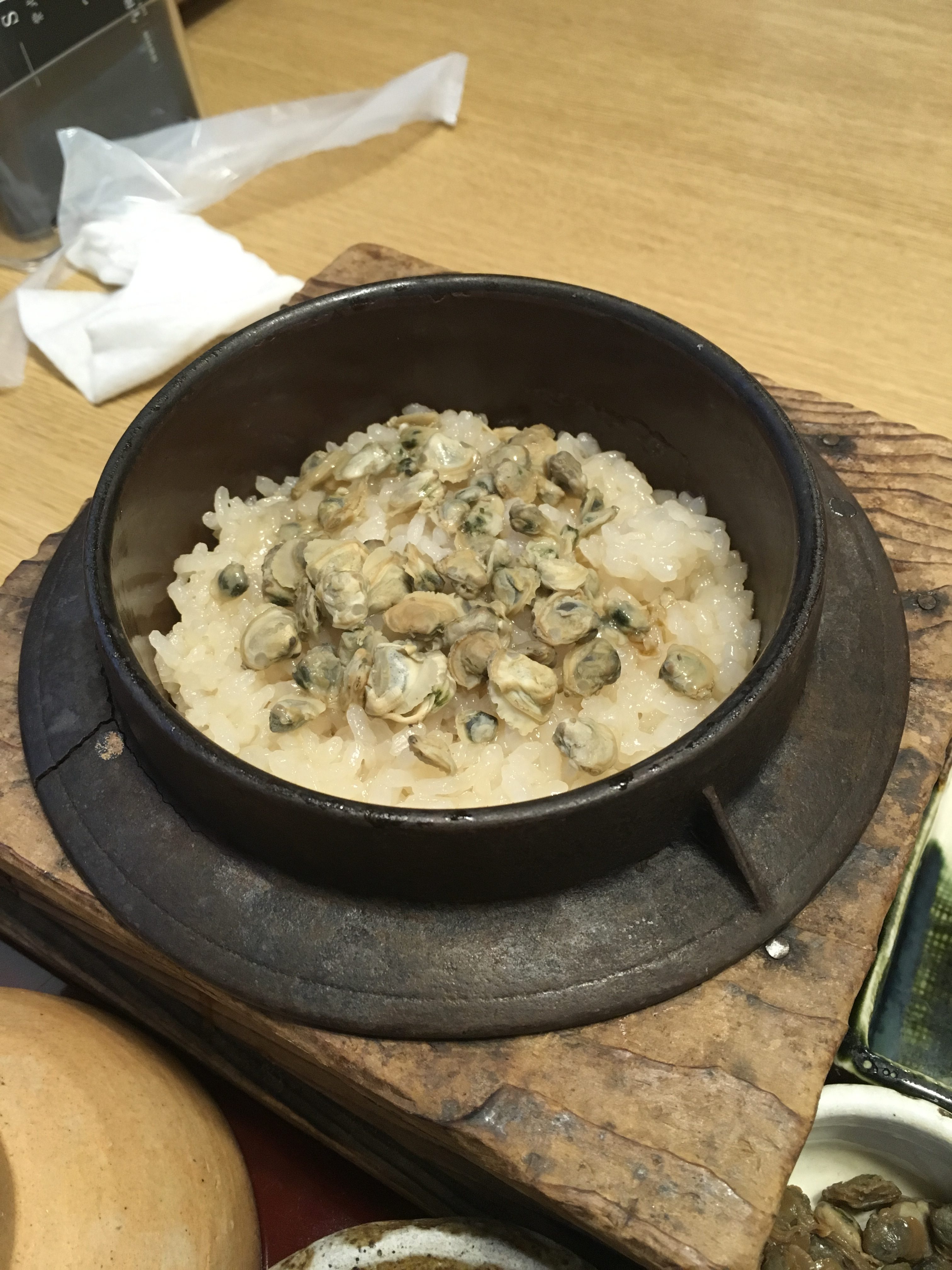 Kawa-ebi (River Shrimp)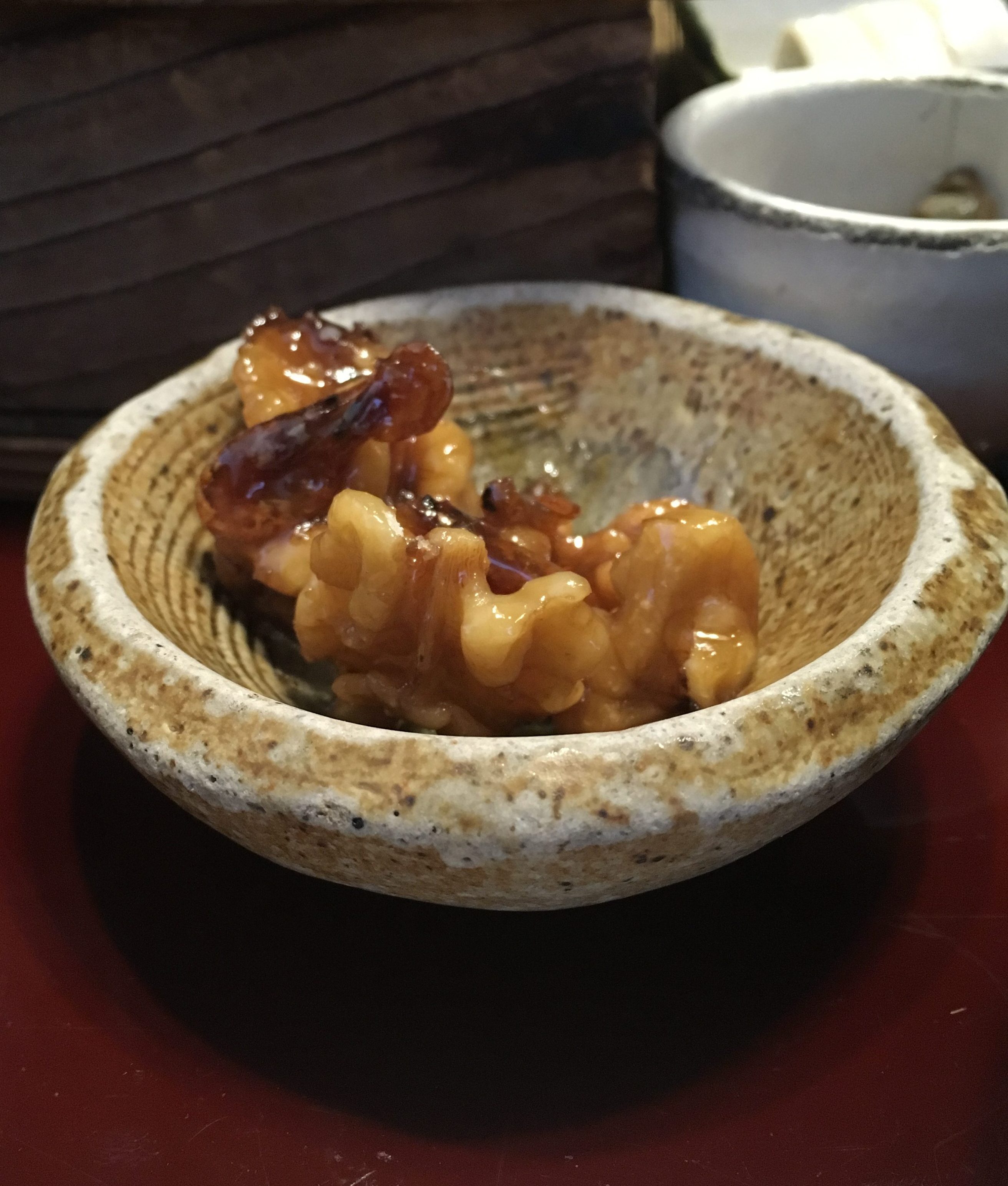 They also offer some dishes featuring kawa-ebi, another food common with the people in Shiga. A traditional way to eat kawa-ebi is to cook the shrimp with beans. The slight sweetness of shrimp is really great with beans or even nuts.
Funazushi (Pickled Sushi)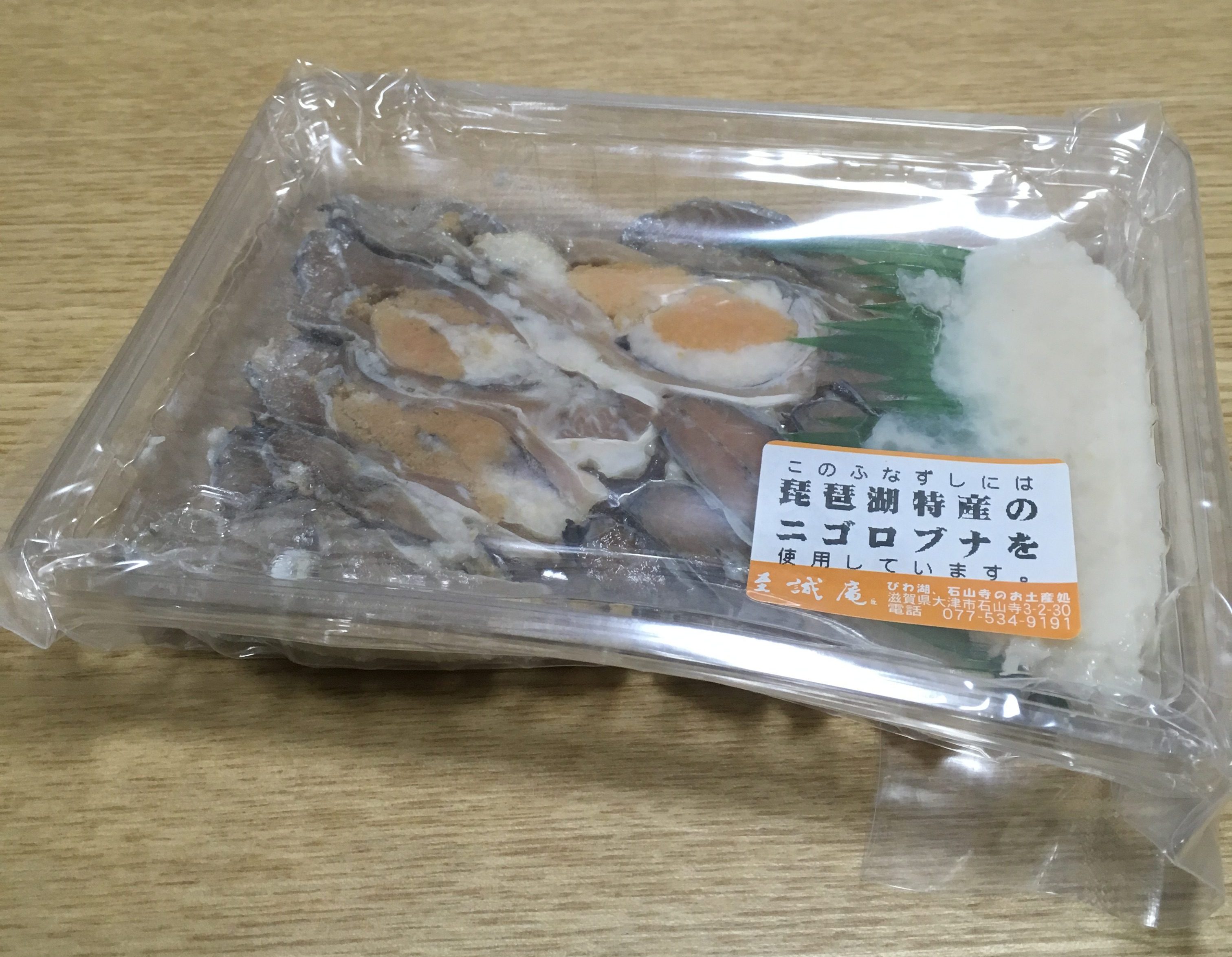 If you really want to try something you can't get anywhere else and you are particularly brave, then you must try the funazushi! This is not your typical sushi. Funazushi is a kind of narezushi, a traditional kind of fermented or pickled sushi. Funazushi, has been eaten in Japan more than a thousand years and has a very strong smell and flavor. They also have funazushi pie and funazushi cookies!
Koshu