Yamanobe no Michi (North): Walking Nara's Ancient Trail
The Yamanobe no Michi is Japan's oldest road in Japan. Throughout history, people from all walks of life used this road; emperors, samurai, merchants, and monks alike all traveled this road. Today, the Yamanobe no Michi is a popular hiking trail, particularly the southern part that spans from Tenri to Sakurai. Of course, there is also a northern half that starts in Nara City and ends in Tenri. The northern part of the trail does not have as many historic spots as the southern part, but what it does have is a fantastic trek through Nara's natural beauty.
The Yamanobe no Michi Trail (North)
Nara – Ensho-ji Temple
The Yamanobe no Michi starts from Shinyakushi-ji in Nara, which is famous for its ancient statue of Yakushi Nyorai and its 12 Shinsho statues (guardian of Yakushi Nyorai). 
While many trails, such as the Kasuga Primeval Forest Trail and the Yagyu Trail start near Shinyakushi-ji and head north, the Yamanobe no Michi goes south. It is almost 15km from here to Tenri for a total of about 4-5 hours.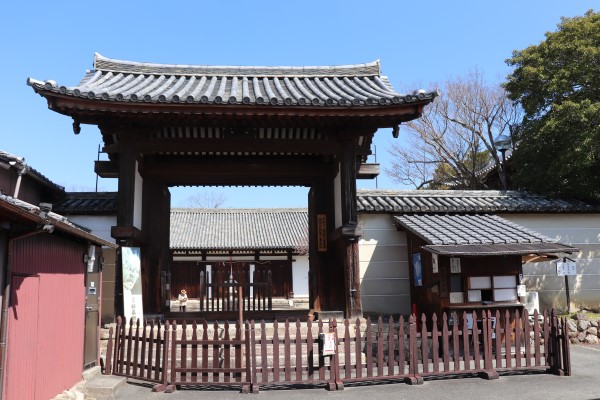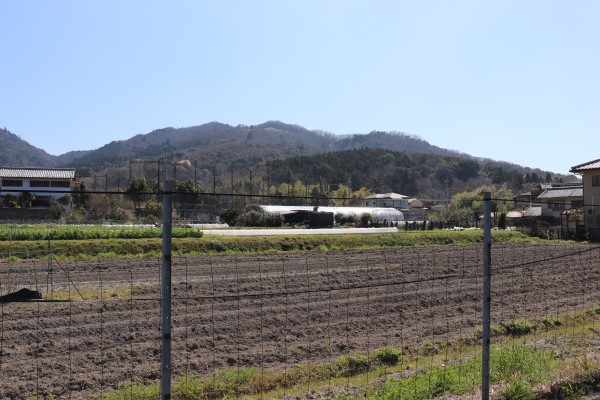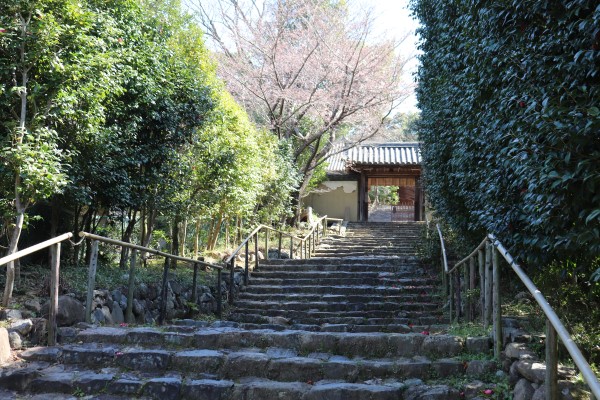 After a while, the trail crosses Prefectural Route 80. To continue the trail you will need to open a metal gate, don't worry it is not locked. As you walk in the mountains, gates like these are very common because they prevent animals such as deer and boar from coming to the fields.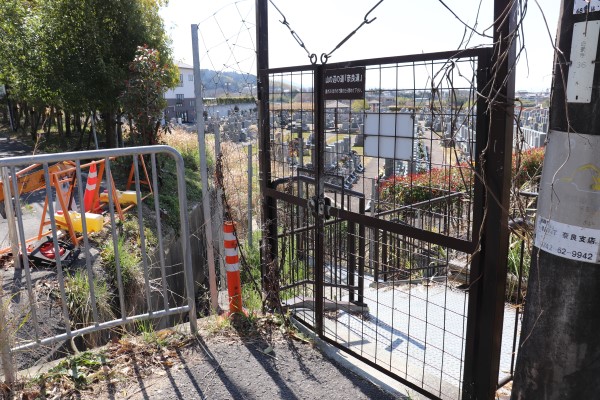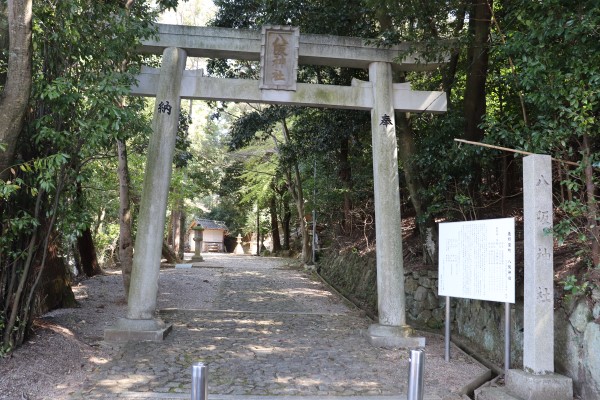 Near Yasaka Shrine is the little community of Rokuyaon. In Buddhism, Rokuyaon, or Sarnath, is the place where Buddha attained enlightenment and preached to the people. We have never been to Sarnath, so we can't say if these two places do indeed look similar, but we can say it is very pretty here all the same.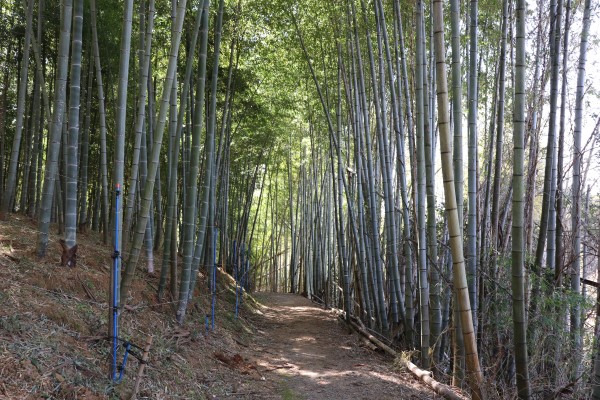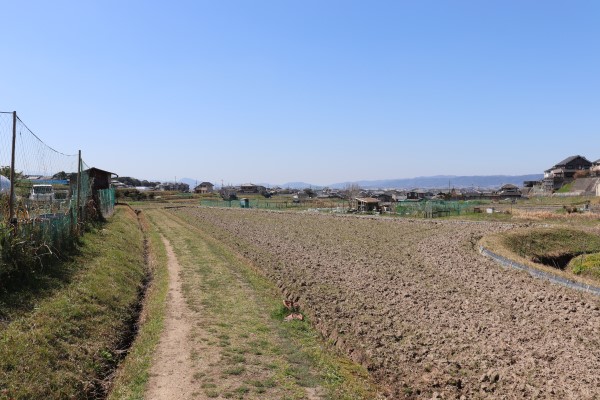 Out here in the middle of nowhere is the burial mound of Emperor Sudo. Despite bearing the title "emperor" he in fact was never emperor. When he was a crown prince, he was accused of assassinating Fujiwara no Tanetsugu, who moved the capital from Nara to Kyoto. Sudo was exiled to Awaji Island, where he fasted himself to death. After he died, many catastrophes happened to the country, so obviously, these disasters were the work of Sudo's angry spirit. To quell his anger, the people gave him the title of emperor and buried him here.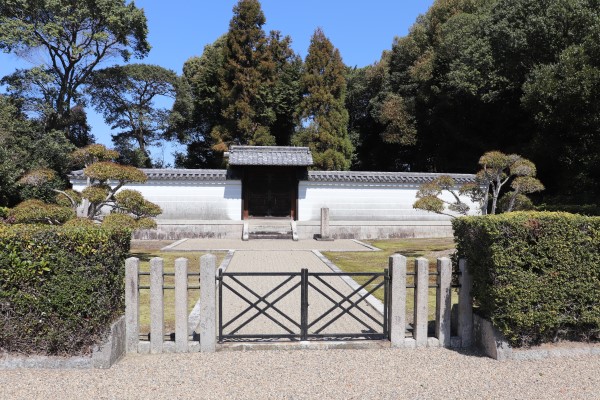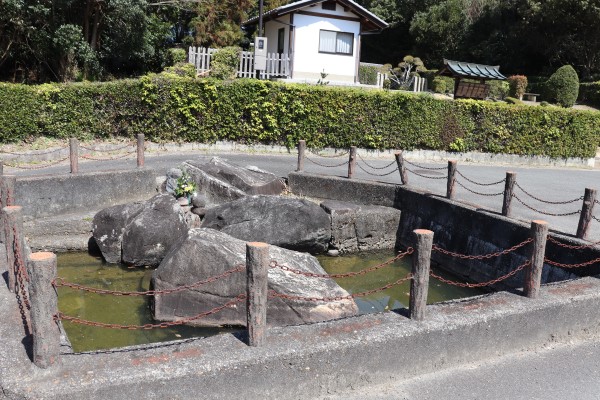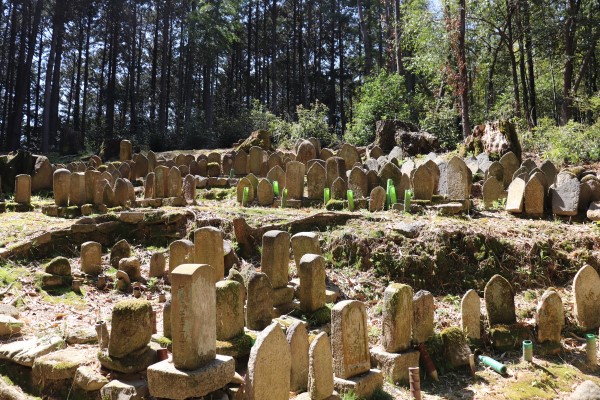 Right next to Emperor Sudo's tomb is Ensho-ji Temple. Ensho-ji is the midpoint of north part of the  Yamanobe no Michi(roughly two hours from Shinyakushi-ji). It is so sad this temple is not open to the public, as this is the temple where  Mishima Yukio's masterpiece "The Sea of Fertility" took place.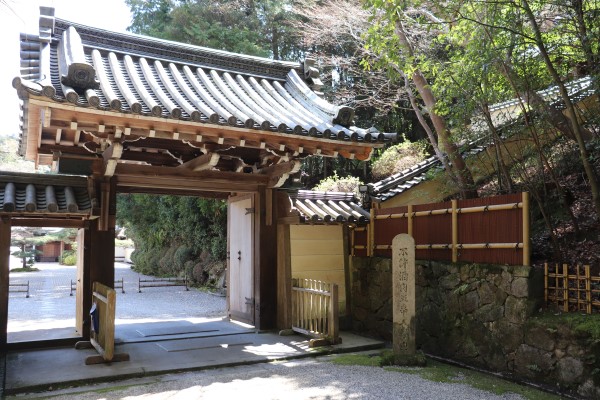 Ensho-ji – Tenri
After passing Ensho-ji Temple, the Yamanobe no Michi goes through the rather peaceful Nara countryside. There are not so many major temples and shrines along the trail, but you can enjoy some really great scenery here.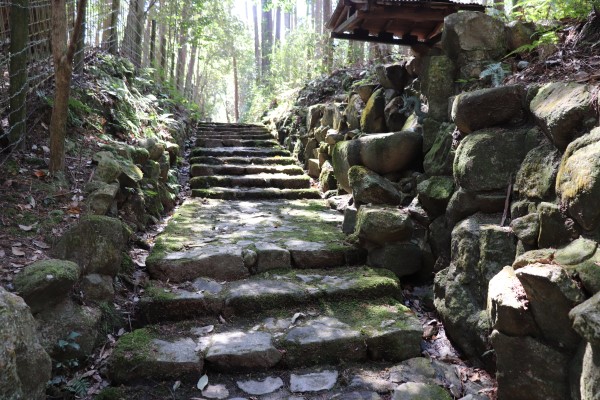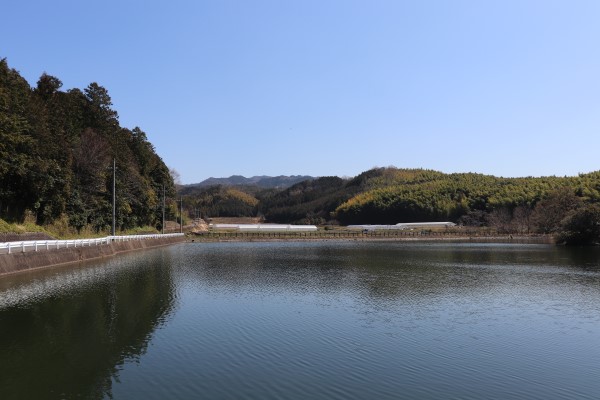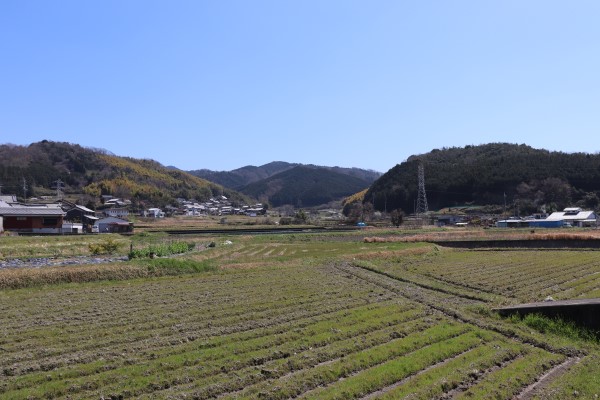 Konin-ji is a temple famous for Jyusan Mairi, much like Horin-ji in Arashiyama. It enshrines Monjyu Bosatsu who will endow you with wisdom. The temple has a 200 yen entrance fee, and it is right in the middle of the trail. I guess if you really want to detour around the temple you probably can, but it's only 200 yen, so why not! Also if you think you are already smart enough, you can try a math quiz that people in the Edo Period came up with at the temple!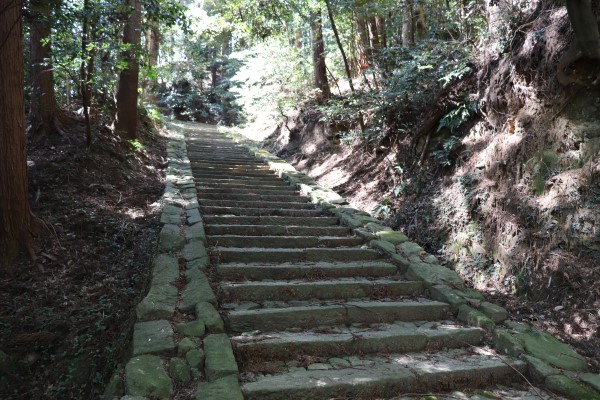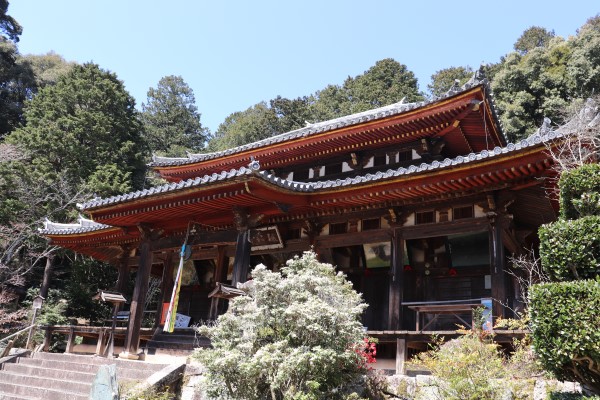 After Konin-ji, the Yamanobe no Michi goes through Shirakawa Dam. Tenri is almost there. The trail is a bit hard to follow from the Meihan Highway, so make sure to have your map ready!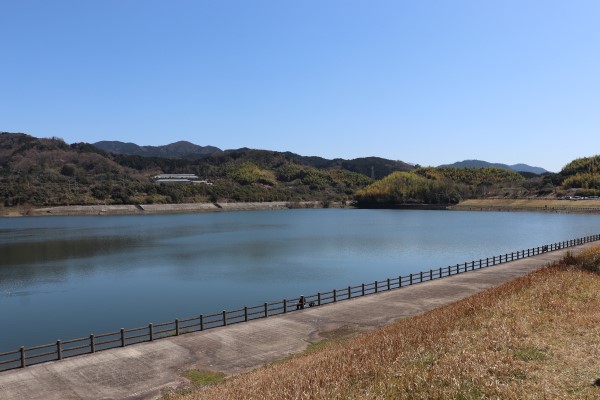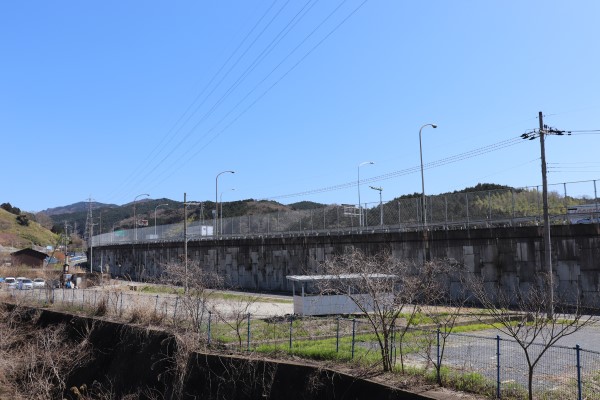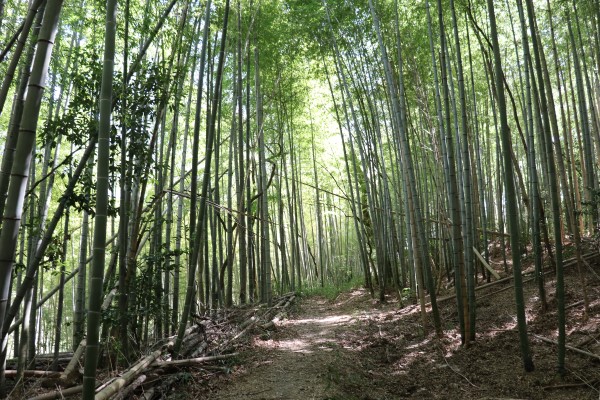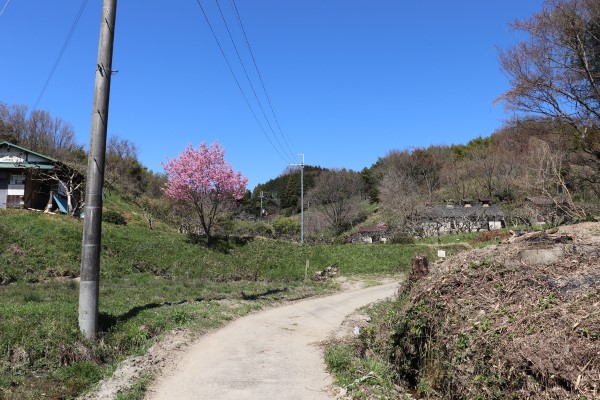 Tenri
Tenri is Japan's famous (i.e. only) religious town. Many of the facilities in the city center are related to Tenri-kyo. Indeed, the city name "Tenri" is named after Tenri-kyo. That being said, Tenri is an ancient town full of history!
After walking along to large road, the trail will become a small path. Isonokami Shrine is not far from here.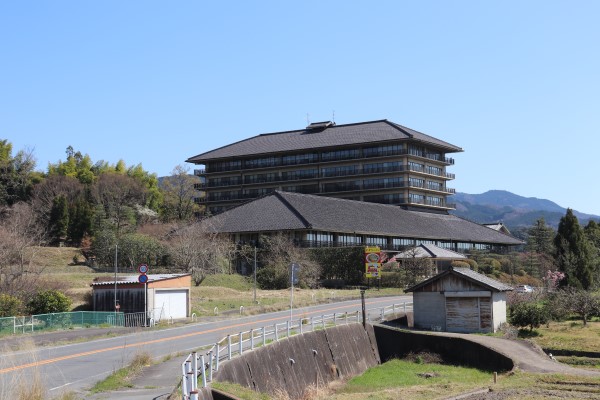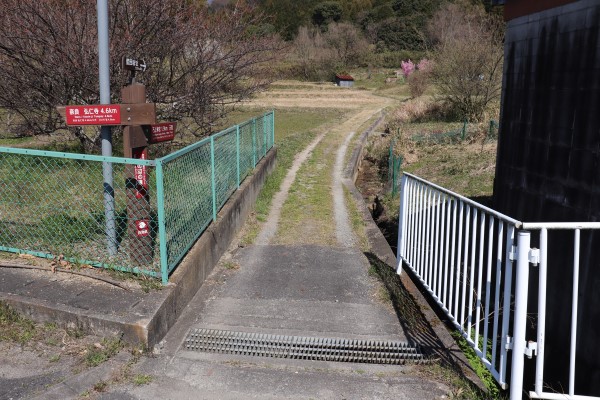 Just before Isonokami Shrine is Furu no Takahashi, which appears in the Manyoshu, Japan's oldest compilation of poems. This bridge also appears in the legend of Princess Kage-hime in the Nihonshoki. In the story, Emperor Buretsu lusted after the princess, Kage-hime. However, after learning the princess was courting Heguri no Shibi (who had slighted him once upon a time), Emperor Burestu decided to kill Heguri no Shibi! After the death of her lover, Princess Kage-hime fled down Yamanobe no Michi. (Emperor Buretsu is famous for being cruel, btw)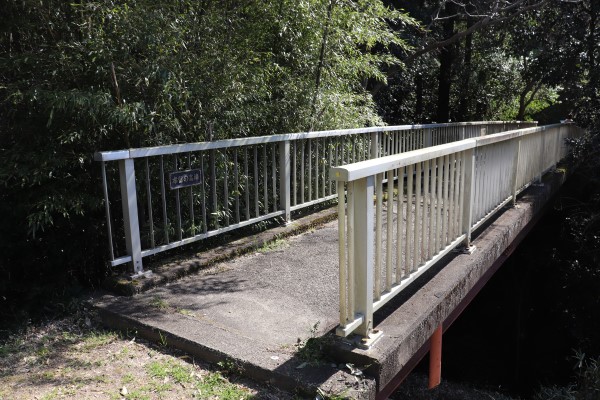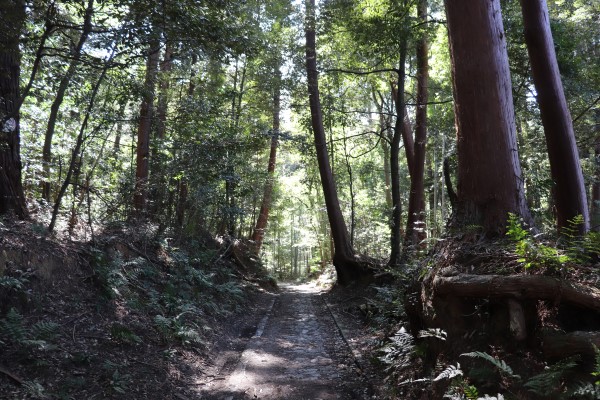 Finally, we arrived at Isonokami Shrine. It was only 5 hours from Nara City. Though the northern part is not as popular as the southern part, it was quite a nice trail with plenty of historic sites on the trail.  Not to mention that the trail was well marked.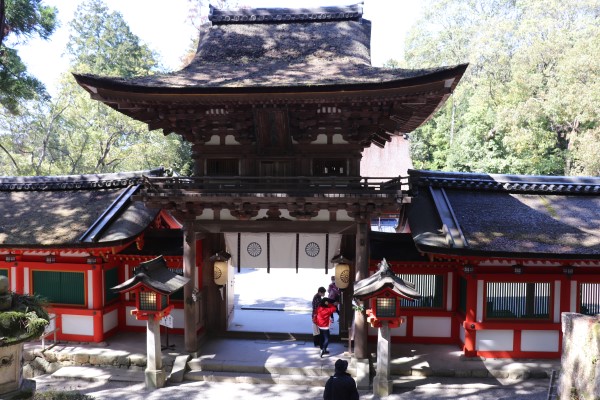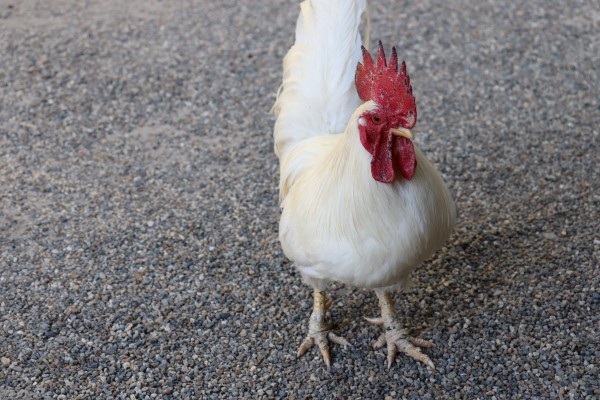 From here, you can walk to Sakurai, the southern part of Yamanobe no Michi!!