In Osaka, there are several large buildings that also serve as popular tourist attractions. One of those buildings is Umeda Sky Building. Towering over north Osaka, Umeda Sky Building, stands at an impressive 173m. This skyscraper offers its visitors not only a great view of Osaka's skyline, but its biggest river, the Yodogawa.
Getting to Umeda Sky Building
Located just a few steps away from Osaka Station, Umeda Sky Building is in a very easy to access and convenient spot.
To get there use the JR Osaka Station north/central exit. You can even see the building from when you get out on street level. However, the path to get there can be a little complicated since the north side of Umeda is constantly under construction.
Once you get out from the north exit, head to this cross walk (below).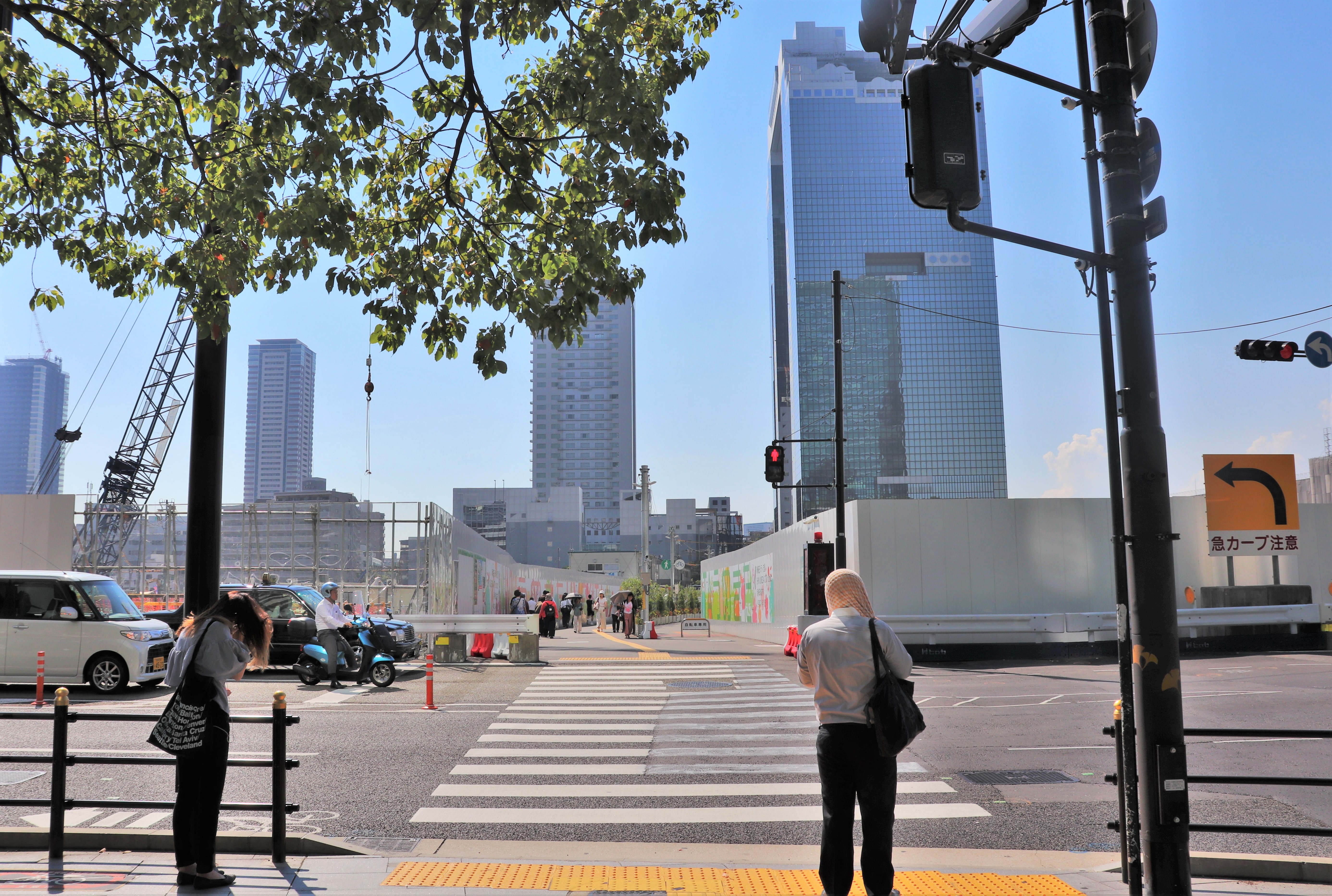 Go straight and follow the crowds through a narrow underpass.
When you get out of the underpass Sky Building will be directly in front of you!
This sounds easy enough, and it is if you use JR Osaka Station. On the other hand, if you use Osaka Metro's Umeda Station or Hanshin/ Hankyu Umeda station, it might not be so easy since you can't see Umeda Sky Building from the station at all.
Updates about Admission
Umeda Sky Buildings is celebrating its 25th year anniversary this year (2018)! Due to that, there are a couple changes in admission.
First, the admission fee went up from 800 yen to 1,500 yen now, which is the same price as Abeno Harkus. Also in part because many people visit Umeda Sky Building at night to enjoy the city lights, you cannot use the Osaka Amazing Pass after 5 o'clock.
Umeda Sky Building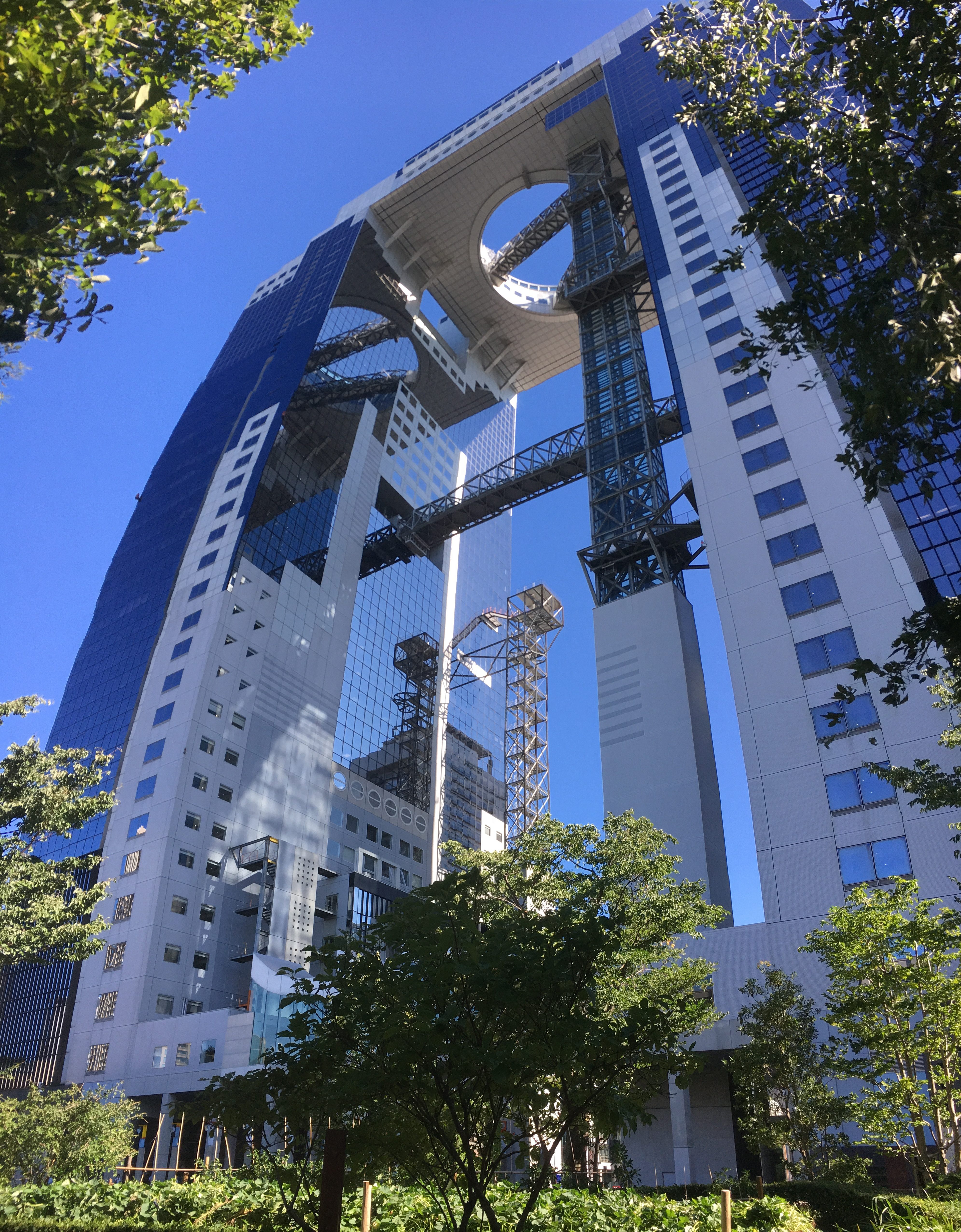 Sky building consists of two towers: Tower East and  Tower West, both are mostly offices. The very top of the two buildings are connected by an observation deck named the Floating Garden. Fun fact, the structure for the Floating Garden was made on the ground before being hoisted up to the top of the buildings!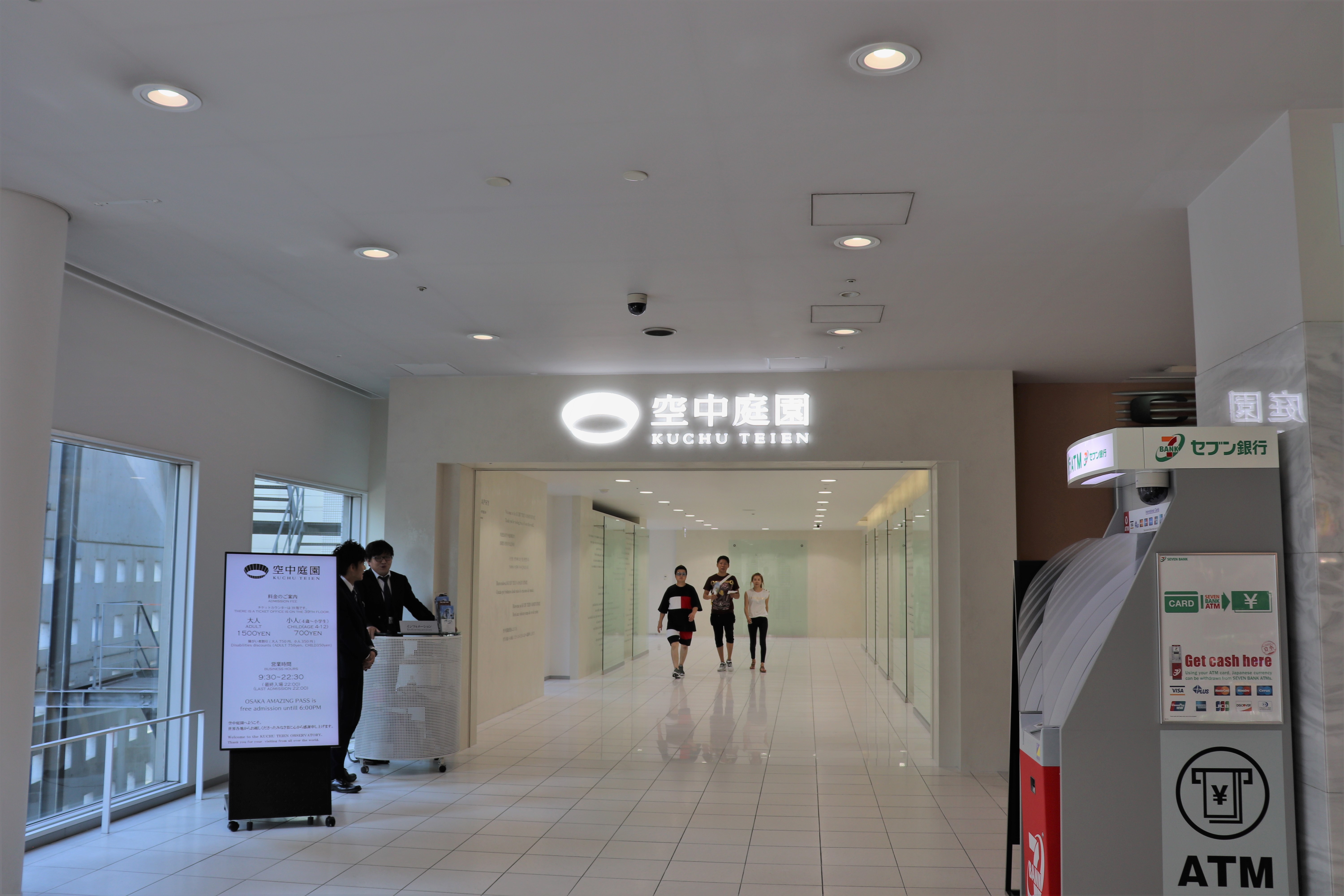 The entrance of Umeda Sky Building's observation deck is on the 39th floor of  Tower East.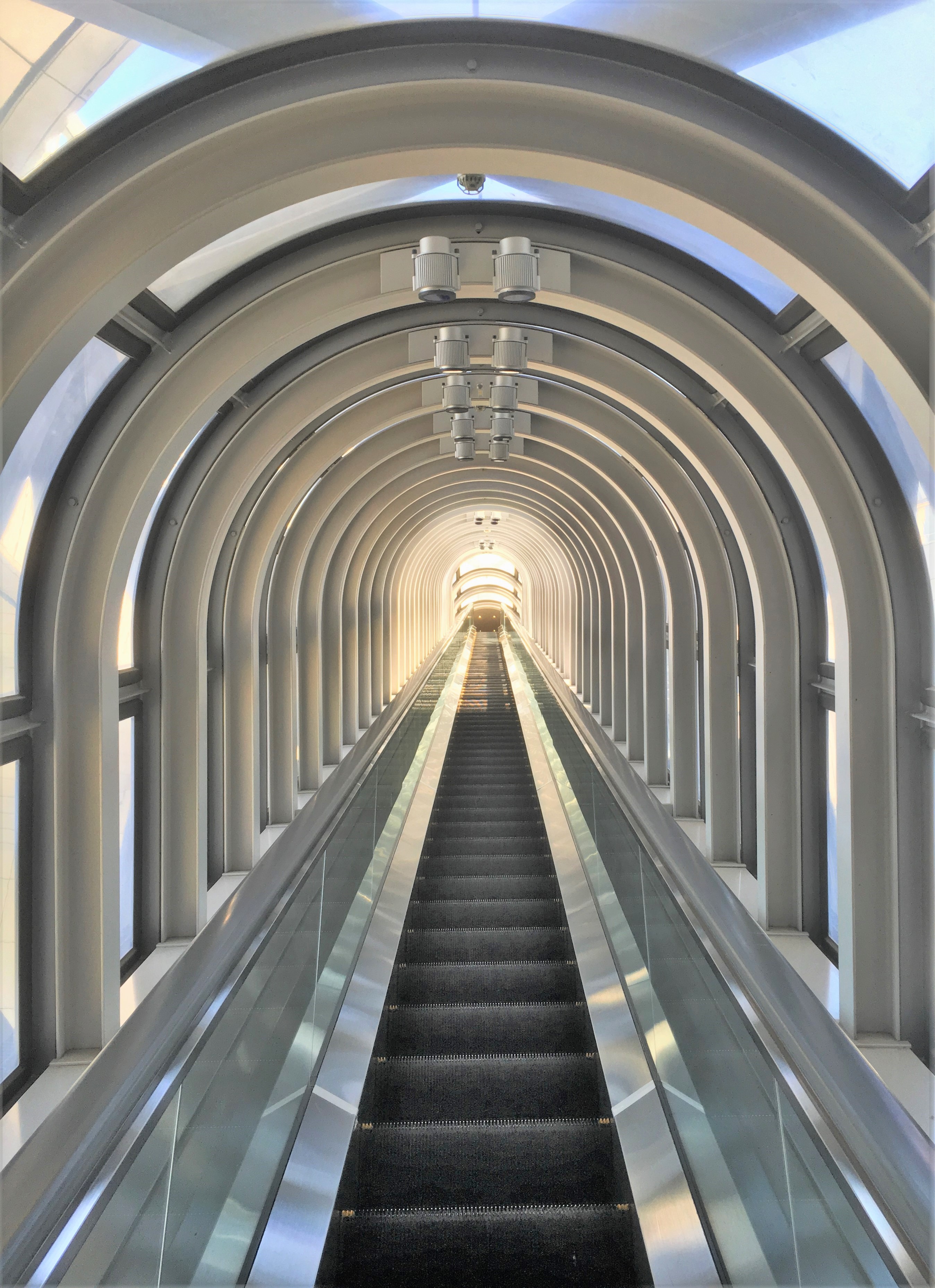 The observation deck recently got a face lit and now entire floor is white as a cloud.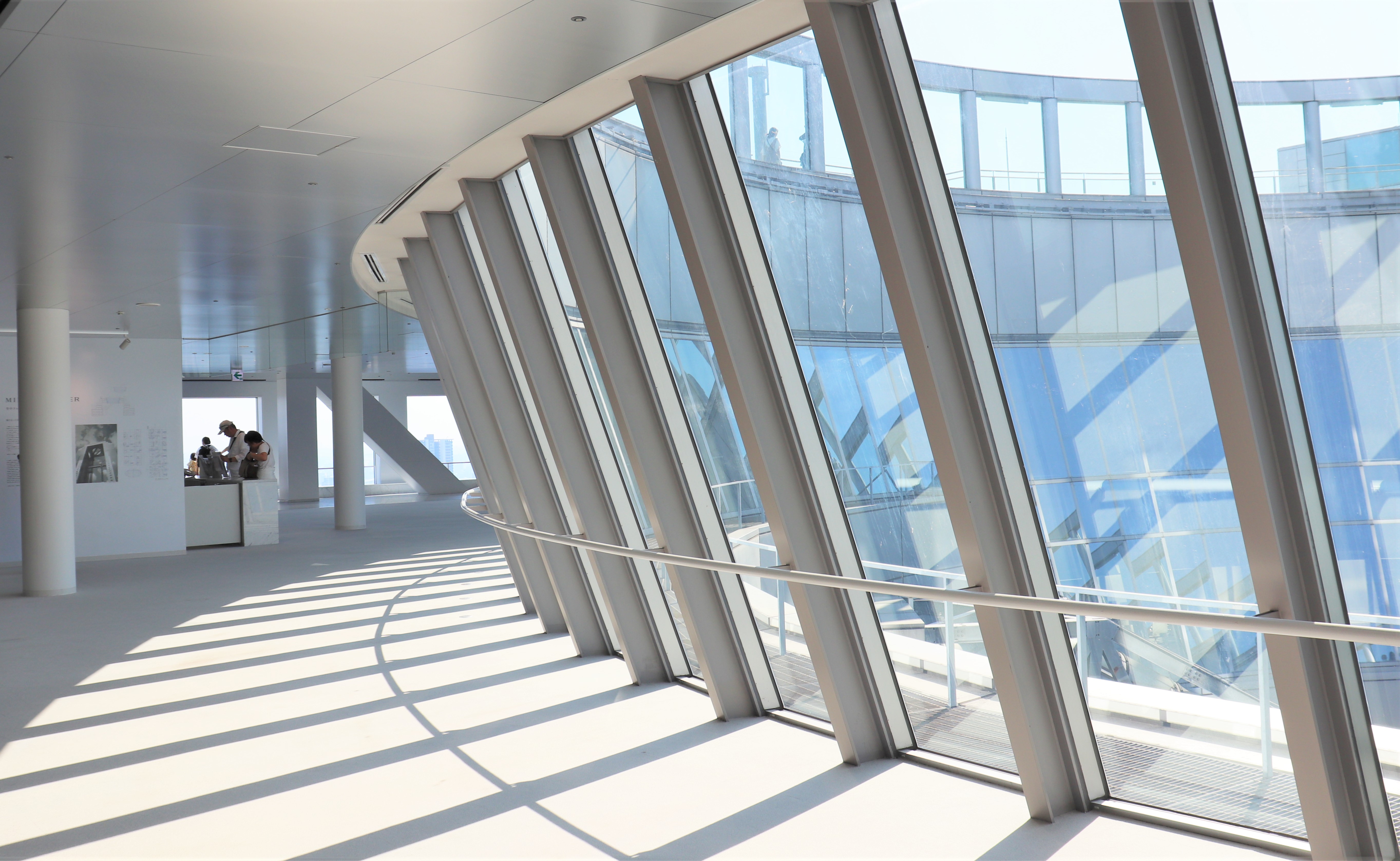 In addition to the gift shop, there is also a café that sells an assortment of imported beer and of course, some Umeda Sky Building specials.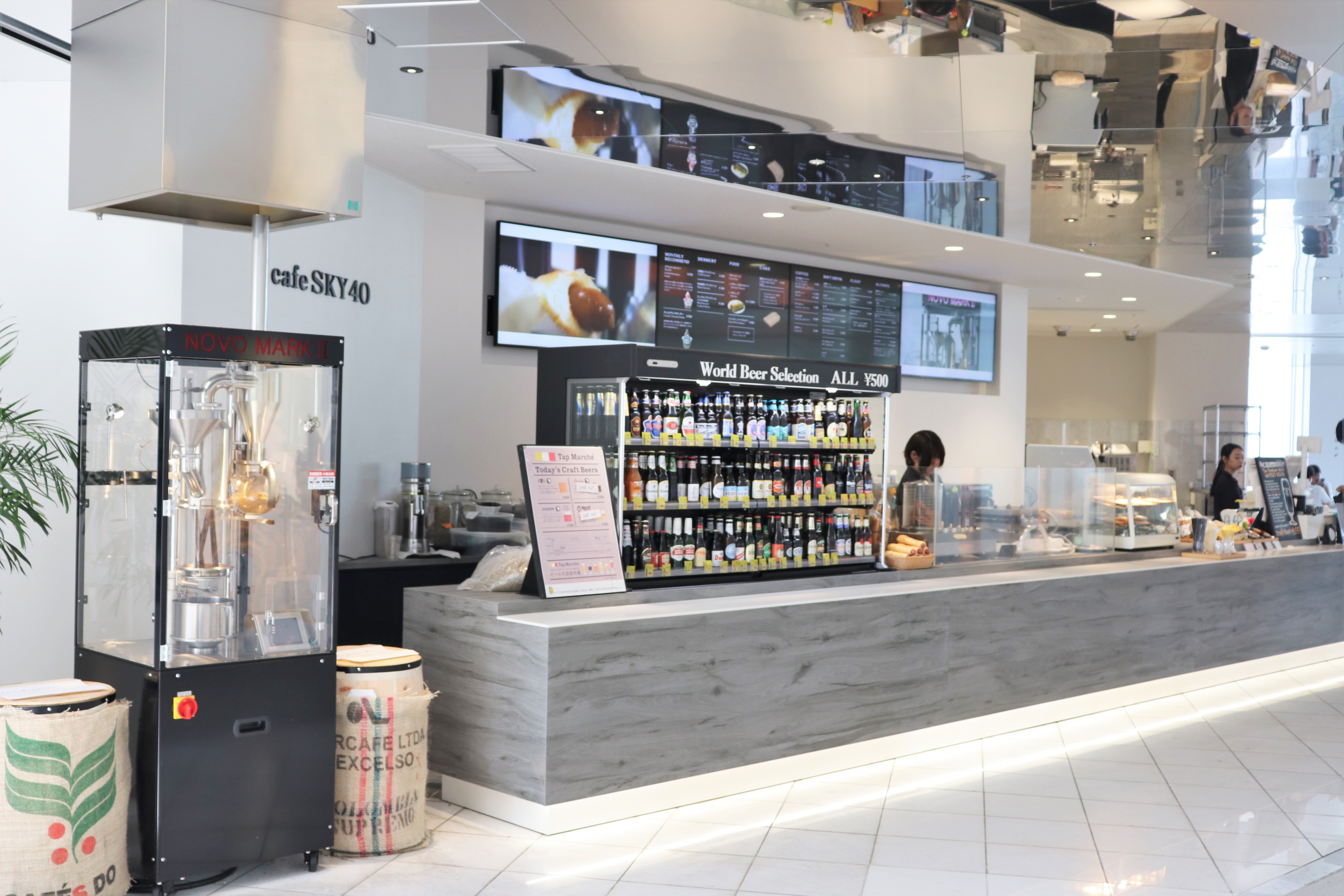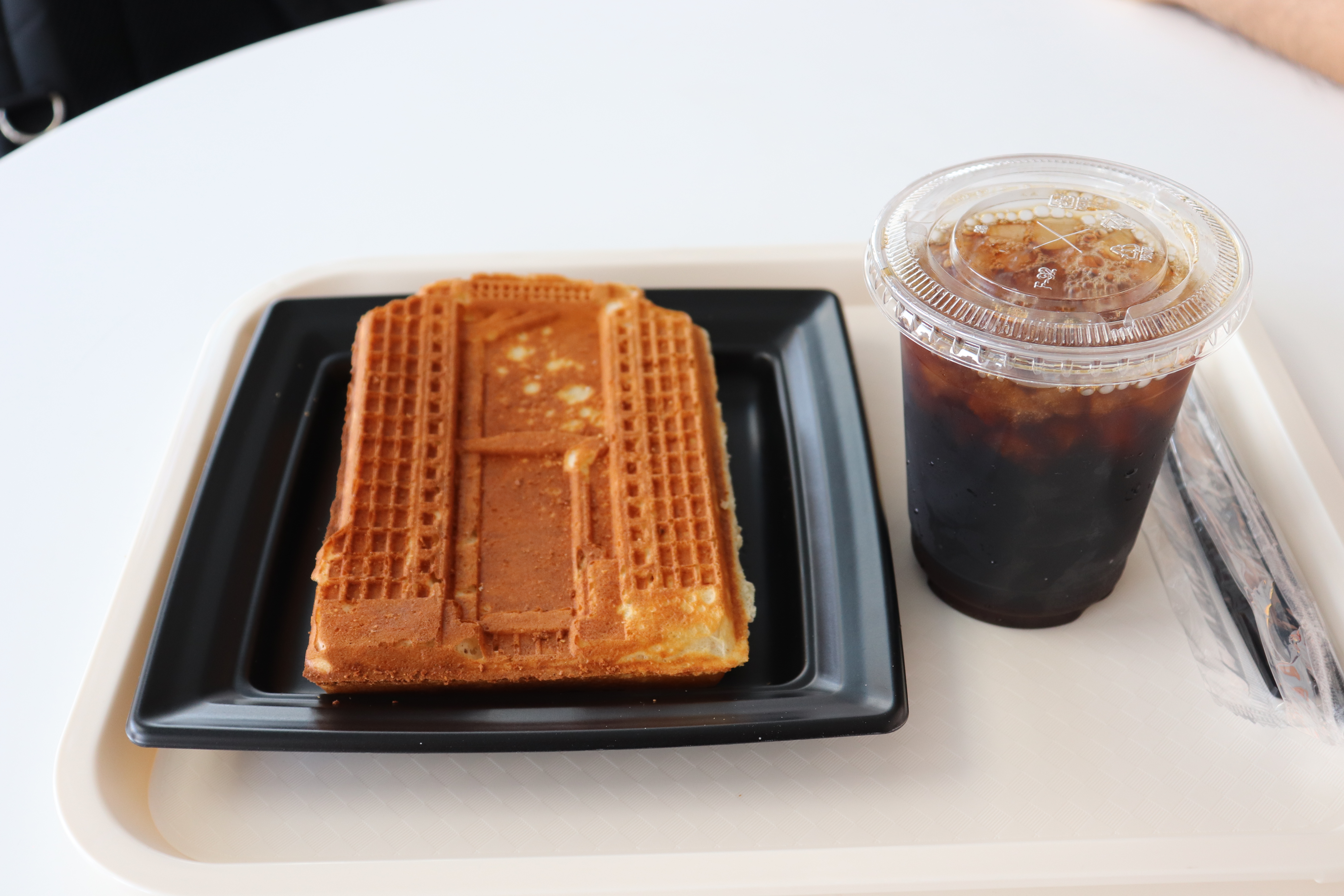 The Floating Garden
On the top floor is the Floating Garden where you can enjoy the scenery of Osaka City. Since the observation deck is completely outside, you can get some great views of the city.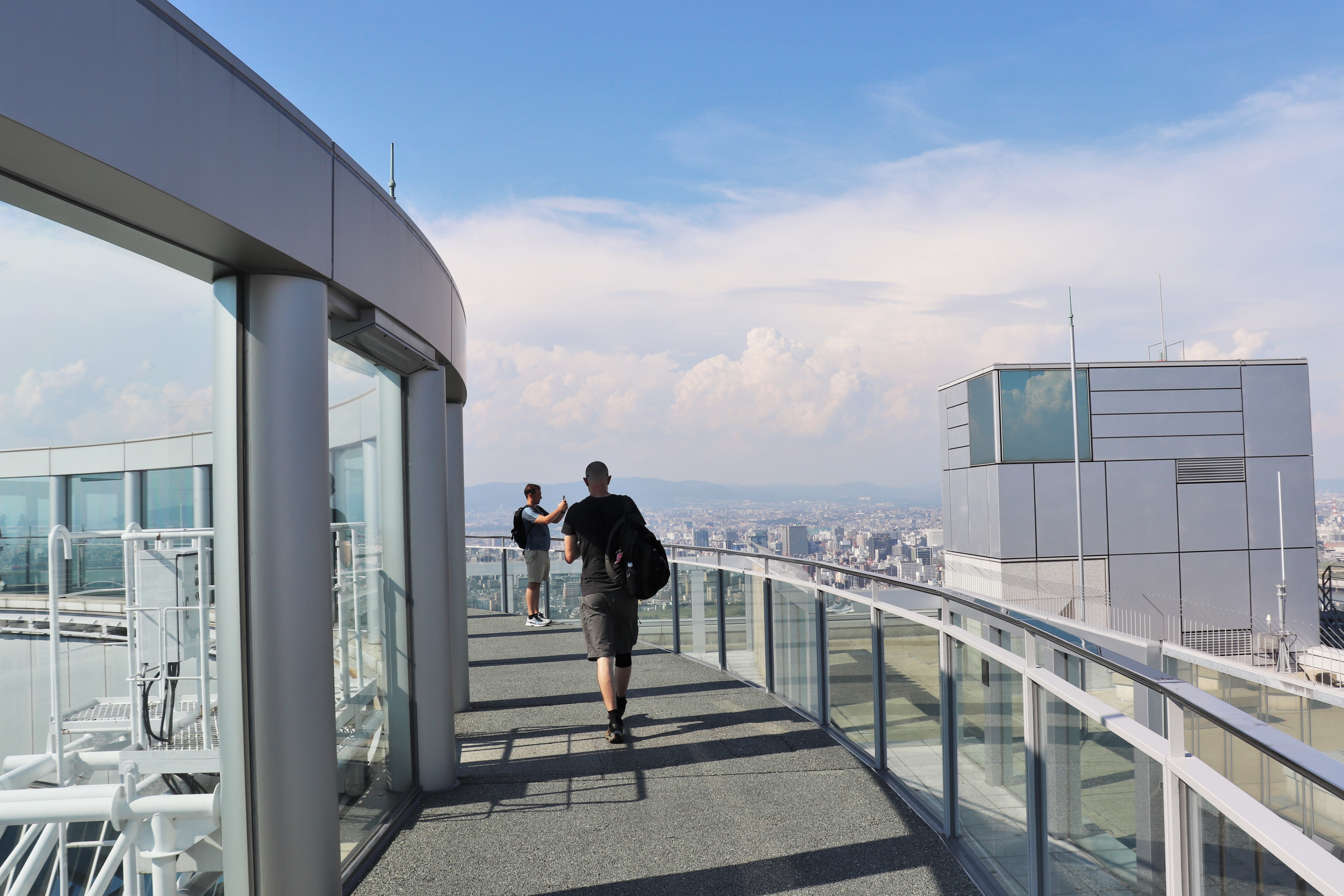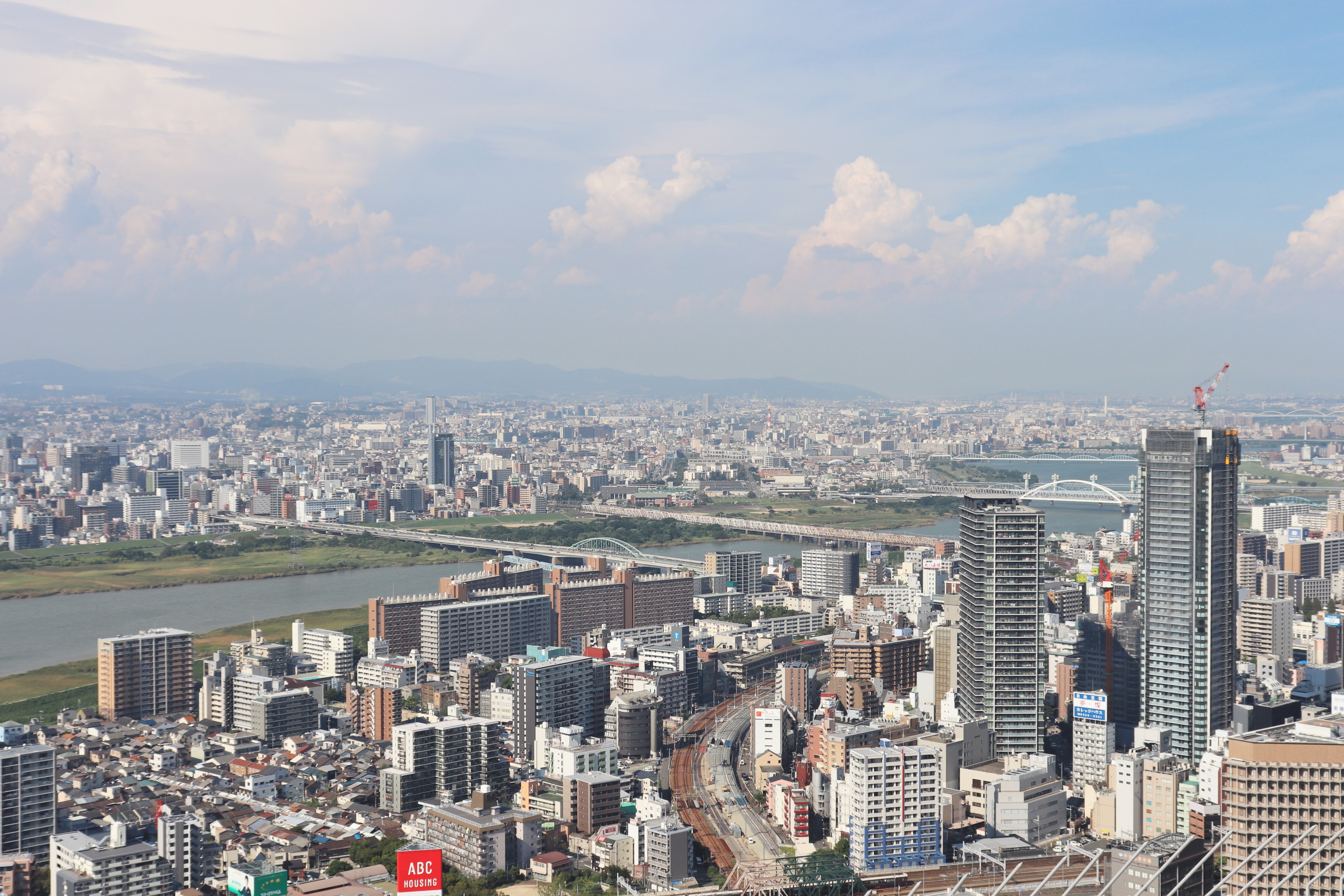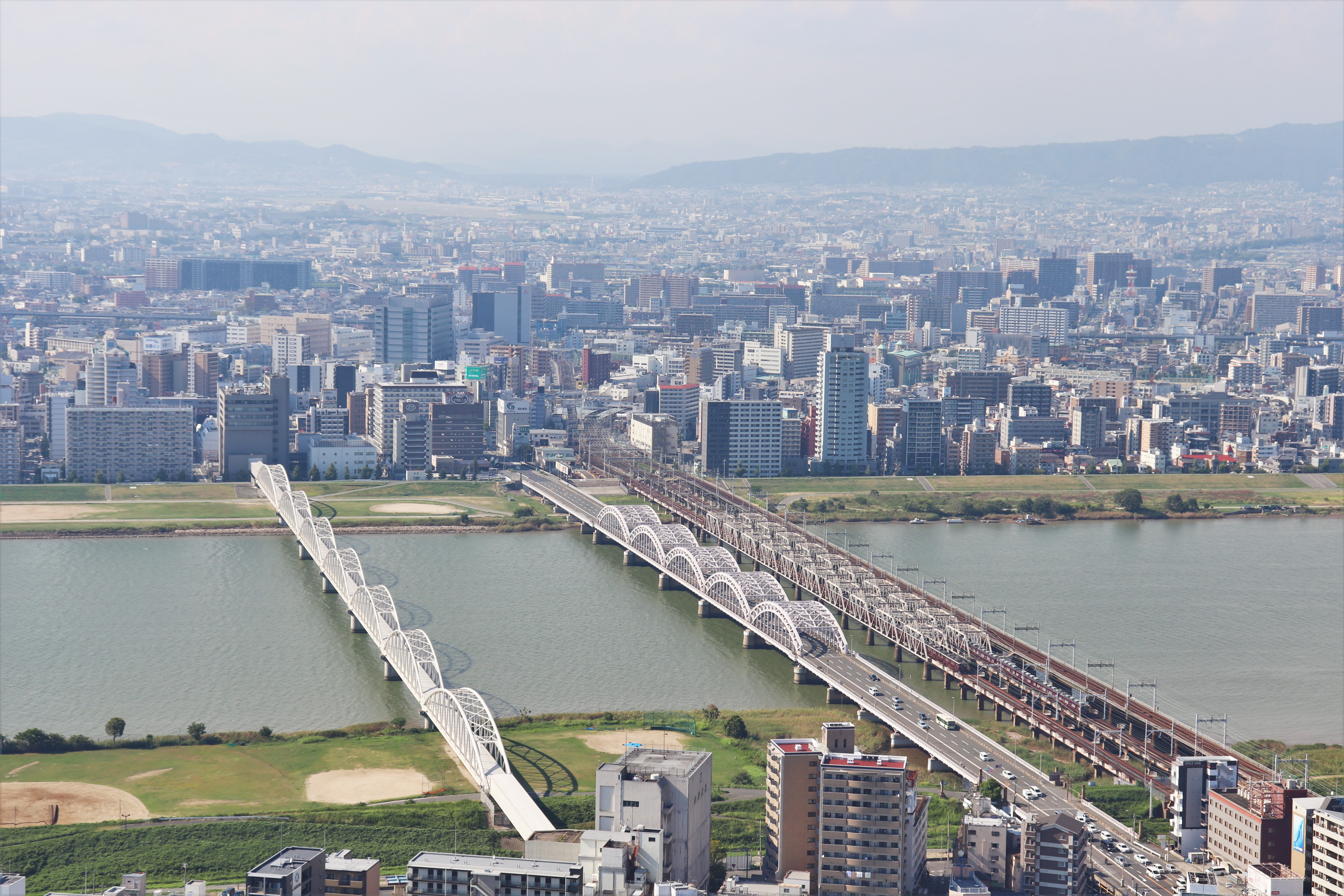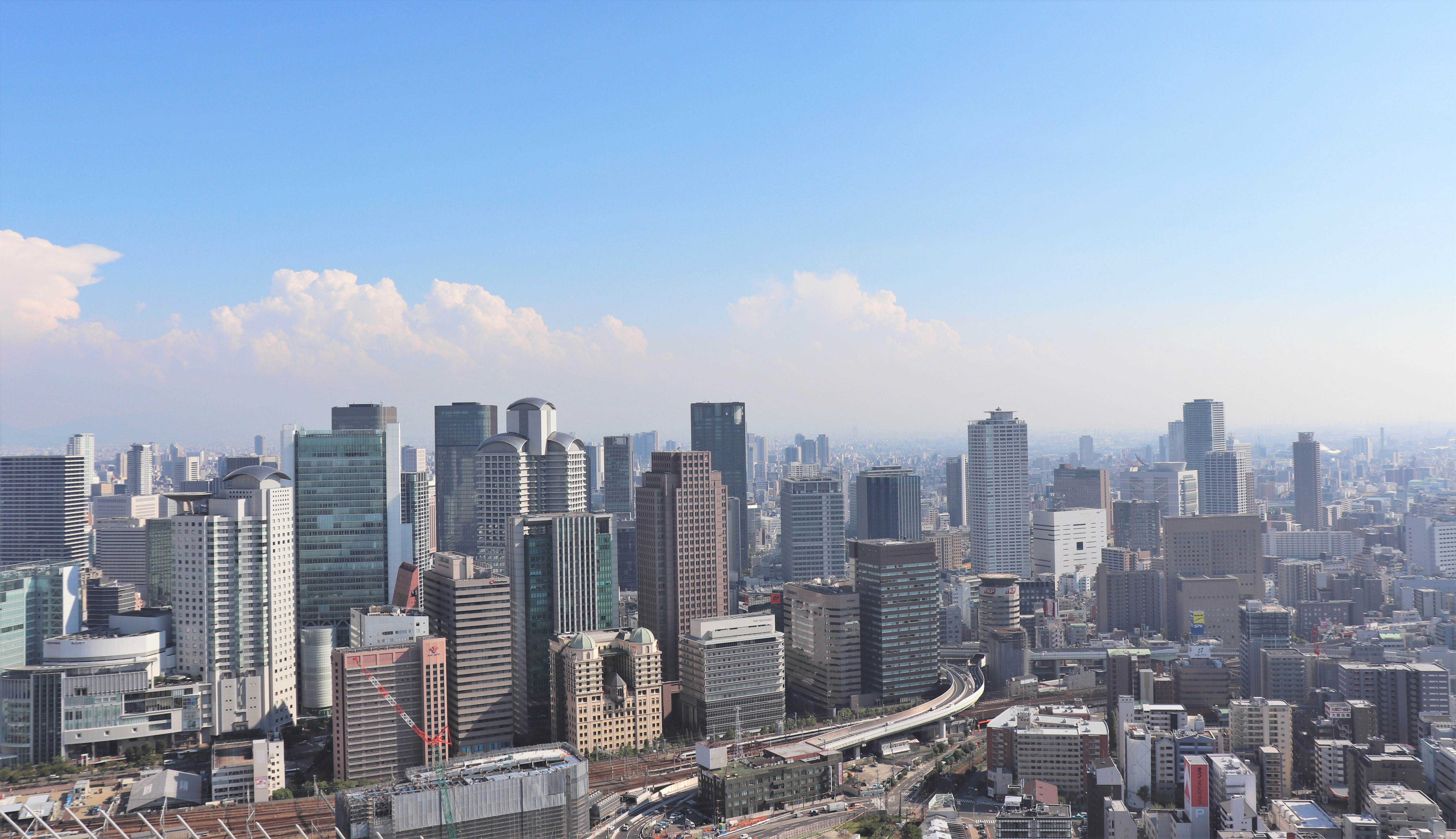 Love Locks
As you make your way around the Floating Garden, you may notice a number of heart-shaped pad locks off to the side. Umeda Sky Building, is actually one of the most romantic spots in the city, as many couples like to visit here at night to enjoy the city lights. Couples often buy these "love locks" here to "seal" their affection.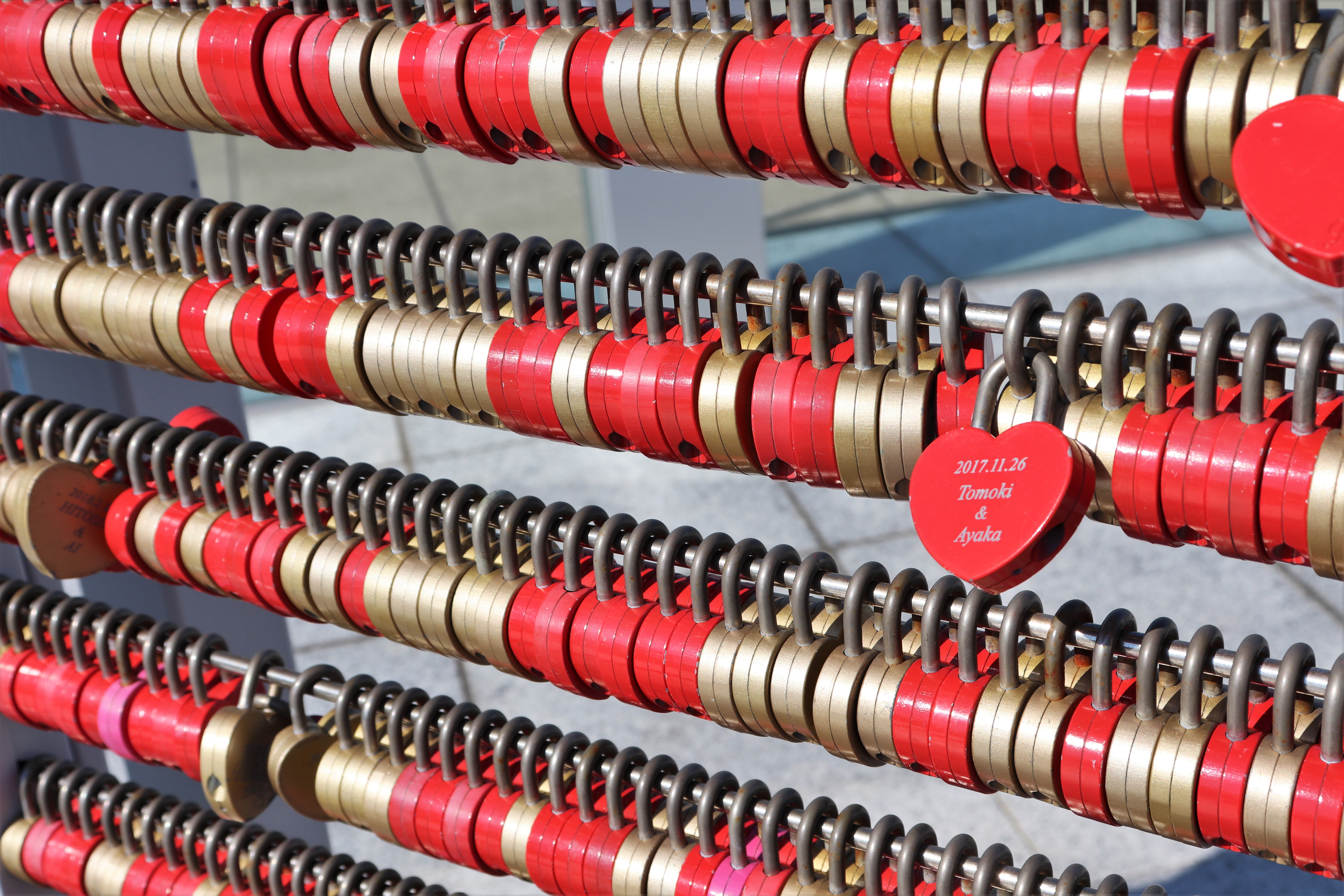 Points of Interest
Takimikoji
In the basement floor of the Tower East Takimikoji where you can expereince the atmosphere of the early to mid Showa Period.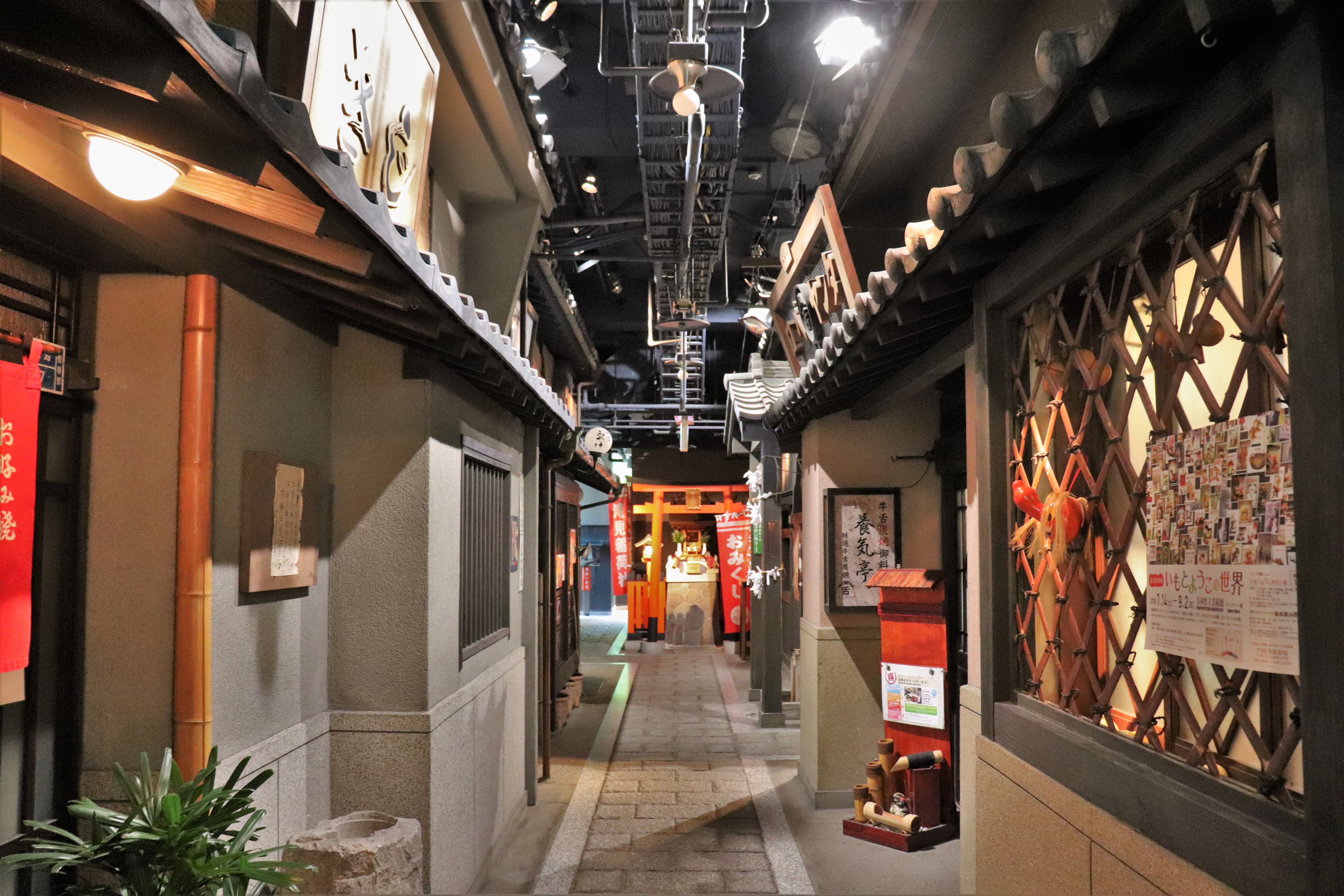 There are also several affordable well-known restaurants here, such as the  famous Okonomiyaki restaurant Kiji and katsudon restaurant Katsudon.
Nakashizen no Mori and Shin-Satoyama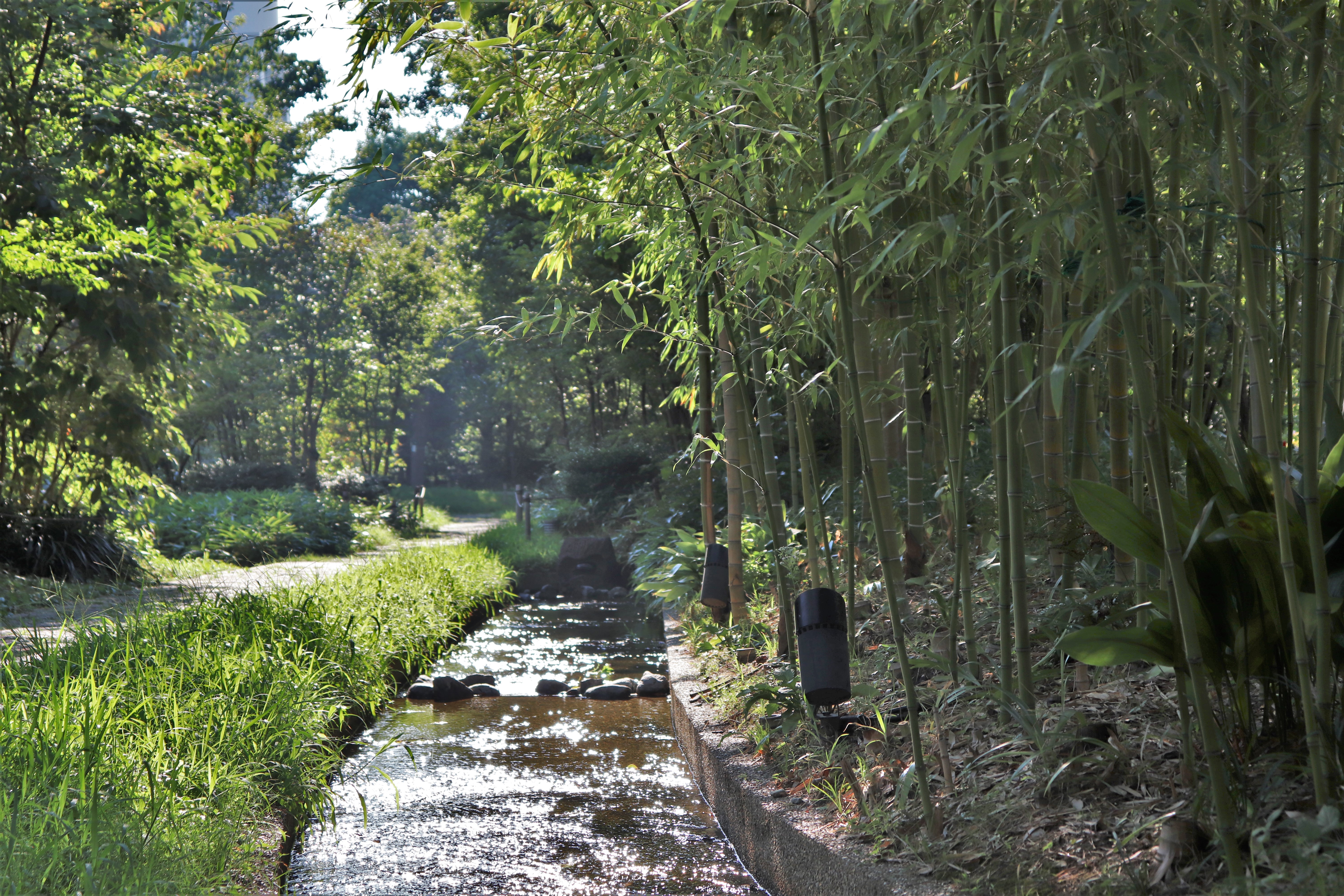 Another nicety about Umeda Sky Building are the gardens around it. On the north end of Umeda Sky Building is the Shin-satoyama, a small garden that aims to mimic the Japanese countryside.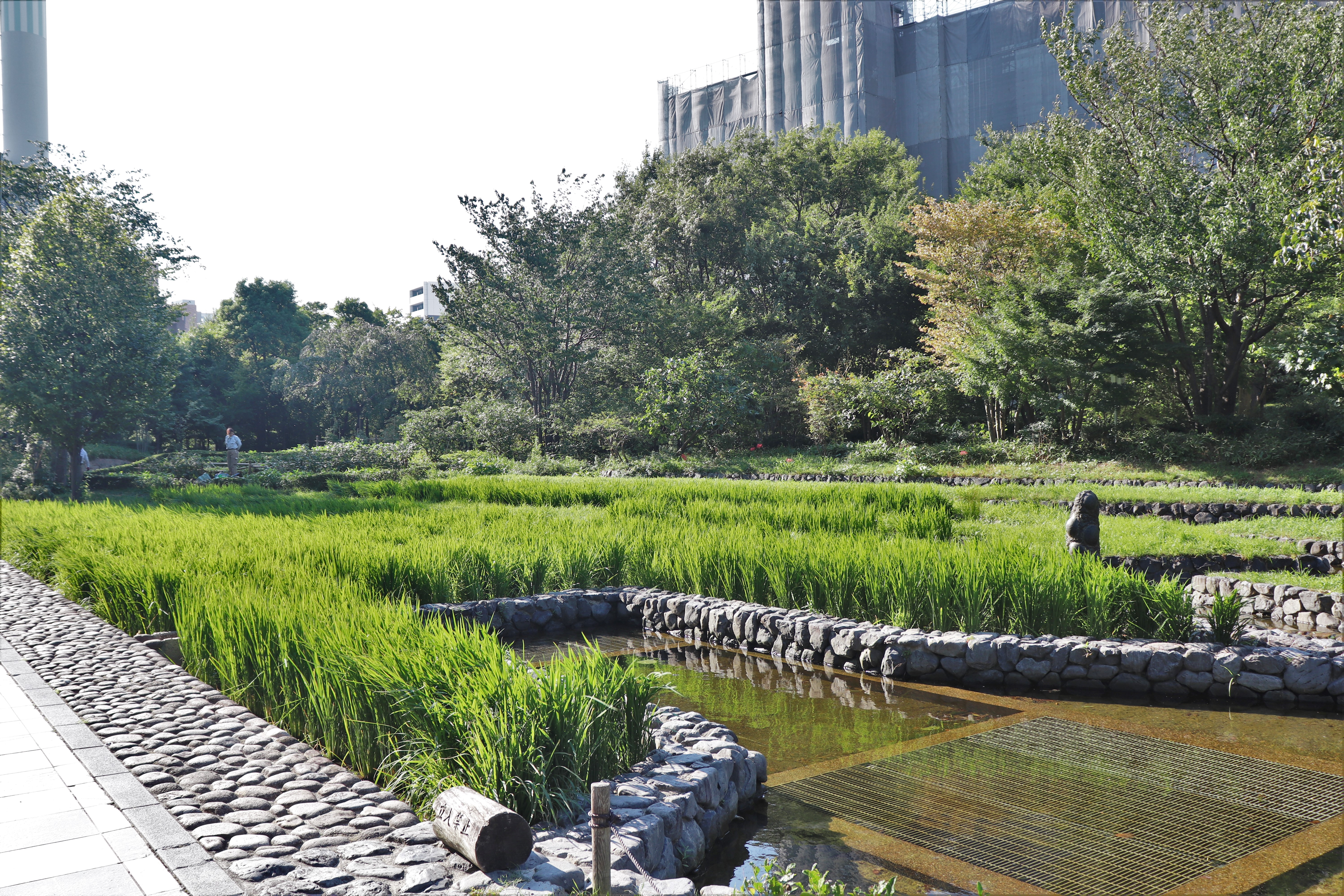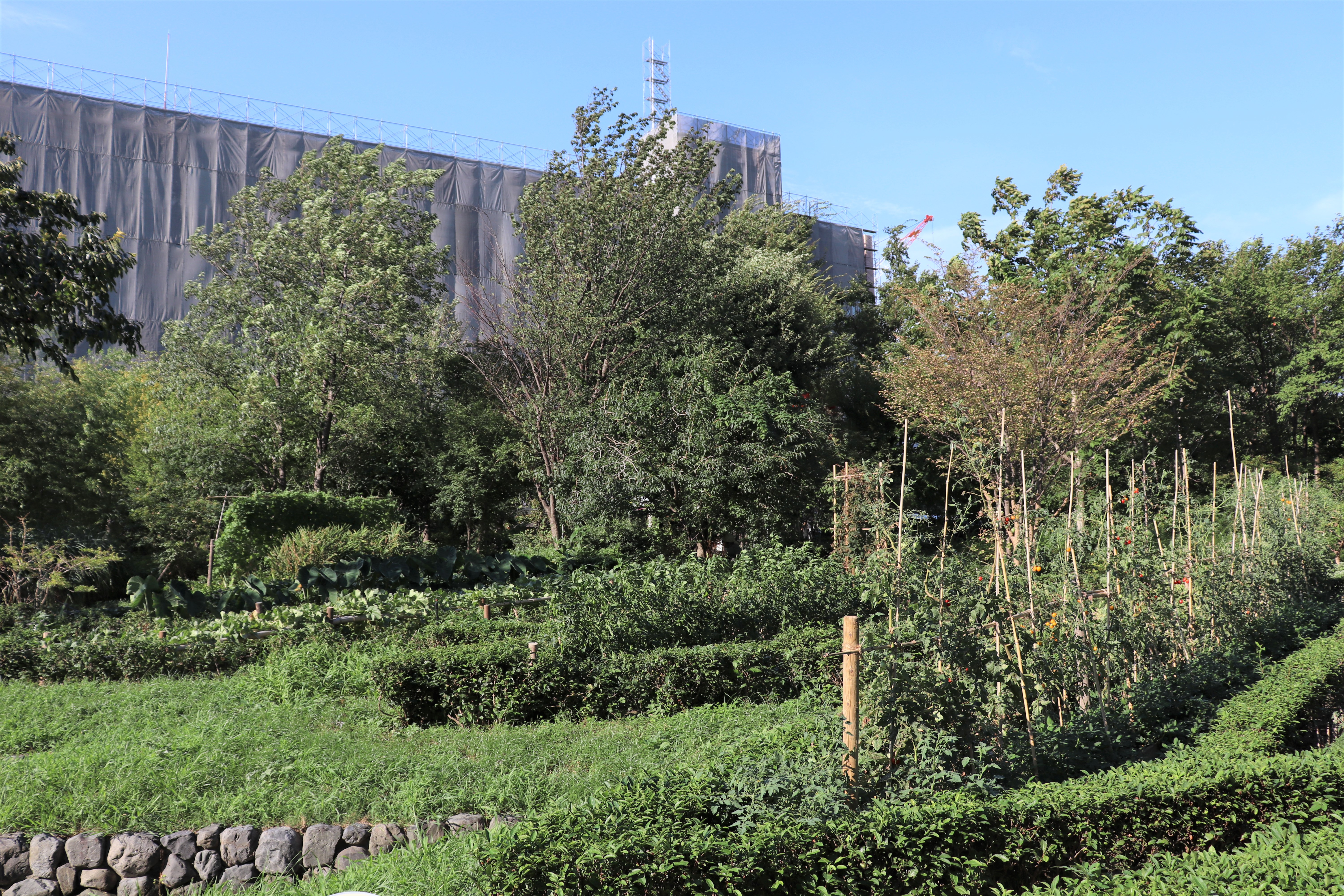 And on the south end of Sky Building is Nakashizen no Mori.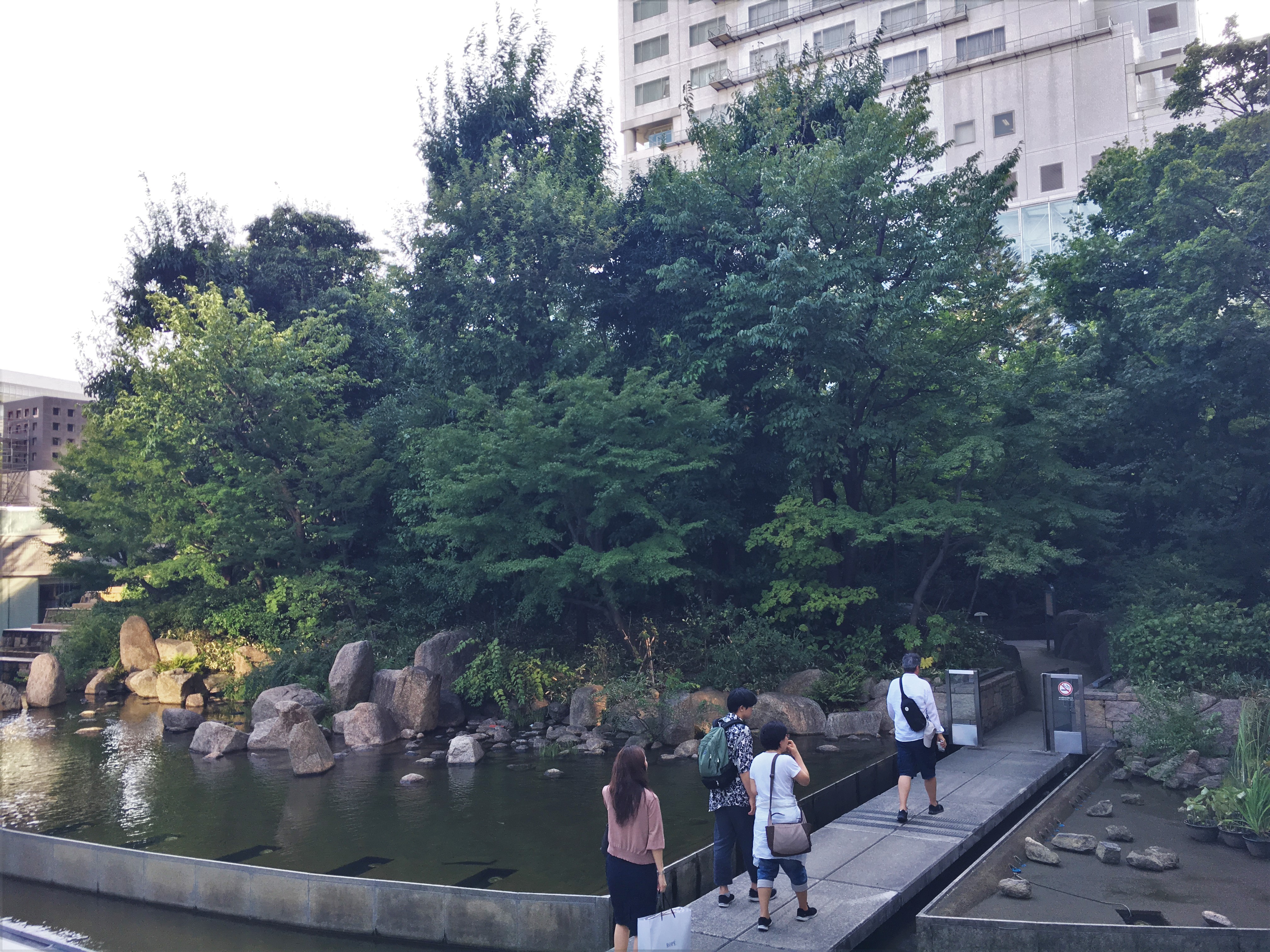 This very small garden are many different kinds of trees—you almost forget you are in the heart of Umeda!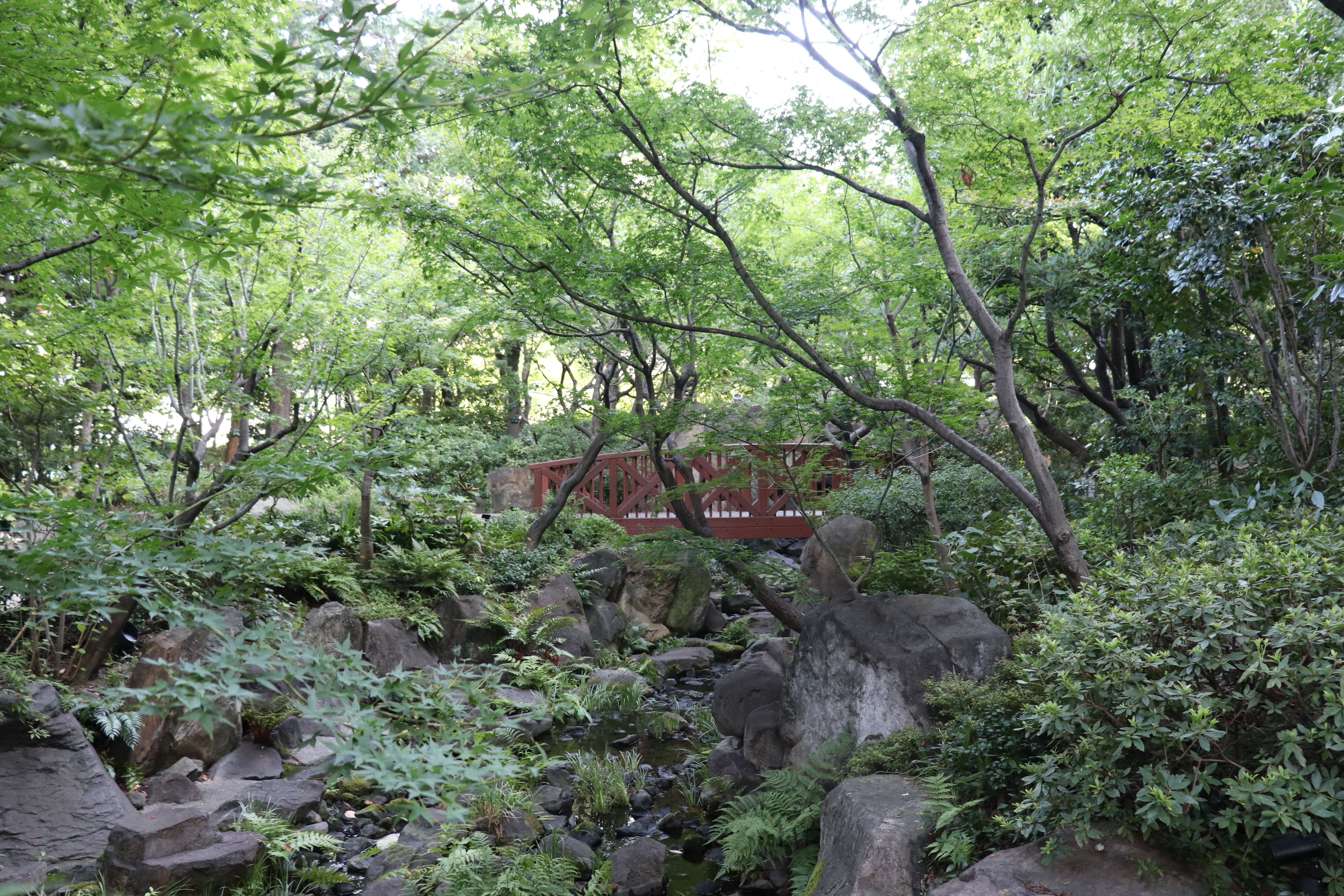 Umeda Sky Building
Address
1-1-88 Oyodonaka, Kita-ku, Osaka Prefecture 〒 531-0076
Website 
https://www.kuchu-teien.com/en/
Hours of Operation
Mon-Sun: 9:30-22:30
(last admission at 22:00)
Admission Fee
 Adults: 1,500 yen
Children: 700yenOsaka Amazing Pass Holder: 

Free until 17:00
Coming next time,
Experience Osaka on the water! Take a cruise with us on the Aqua Liner.
The adventure continues…
Please follow and like us: