Dotonbori Imai : Traditional Osaka Udon Restaurant
Udon is one of the most popular foods in Japan, not only with Japanese people but foreigners too. However, when Japanese people think of udon, they always forget that Osaka is the birthplace of kitsune udon. There is one very traditional Osaka restaurant that specializes in kitsune udon that is very accessible! That is Dotonbori Imai, known as the "Broth of Imai".
Kitsune Udon
Kitsune udon gets its trademark name from the pieces of thinly cut slices of fried tofu that sit on the top of the noodles. According to Japanese folklore, these pieces of tofu are a favorite of the Japanese fox spirits. Unlike other styles of udon, which focus on the noodles, kitsune udon the broth rather than the noodles are the focus of the dish.
The primary ingredient for this savory and silky broth is konbu. The konbu gives the broth a gentler flavor than other styles of udon broth. Also, because it is less salty compared to other styles of udon, the broth is intended to be drunk.
Getting to Imai
Since the restaurant is in the center of Dotonboiri Street, it is very easy to access.
[mappress mapid="1″ width="95%"]
(the map says head office for some reason, but its the main restaurant) 
Dotonbori Imai 
In 1780, the Imai family opened a tea store near the theater district in Dotonbori. Gradually, as the theater business died down the Imai's converted their tea shop into a music instrument store. Then during the bombings of Osaka in World War II, much of the theater district, including the music store, burned down. The Imai family decided to rebuild their shop once again. This time, however, they chose to remake the shop as an udon restaurant.
The entrance of Dotonbori Imai looks so luxurious that you may feel it is an expensive restaurant, but it is actually not terribly expensive at all.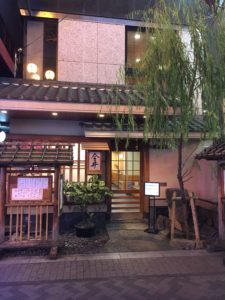 Konbu and little fish stock creates a very tasty broth. The kitsune adsorbs the rich flavor of the broth and becomes almost juicy.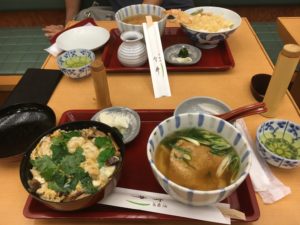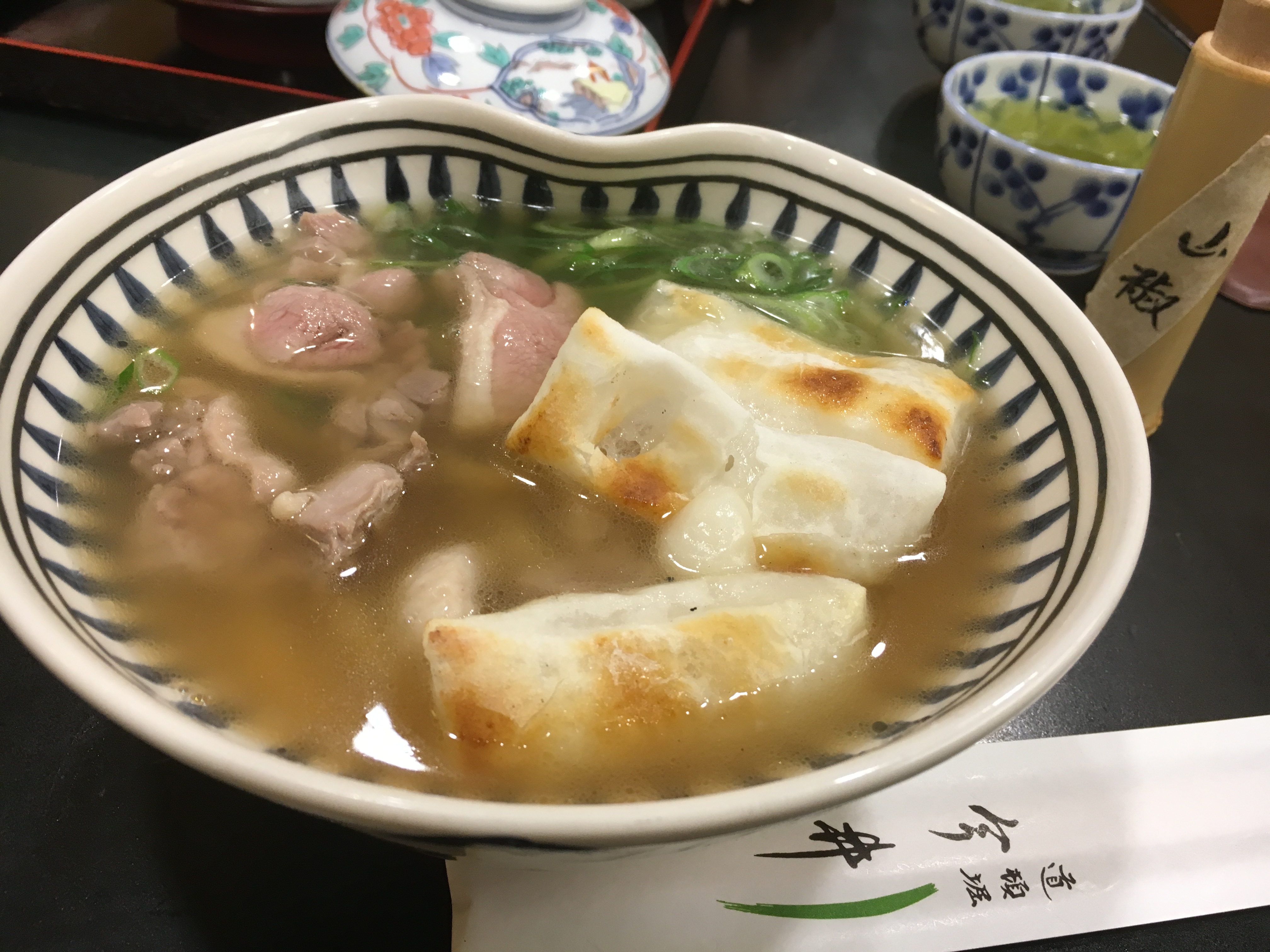 There are a number of local seasonal specials at Imai. In Novemeber keep an eye out for a local Osaka dish called odamakimushi [小田巻蒸し].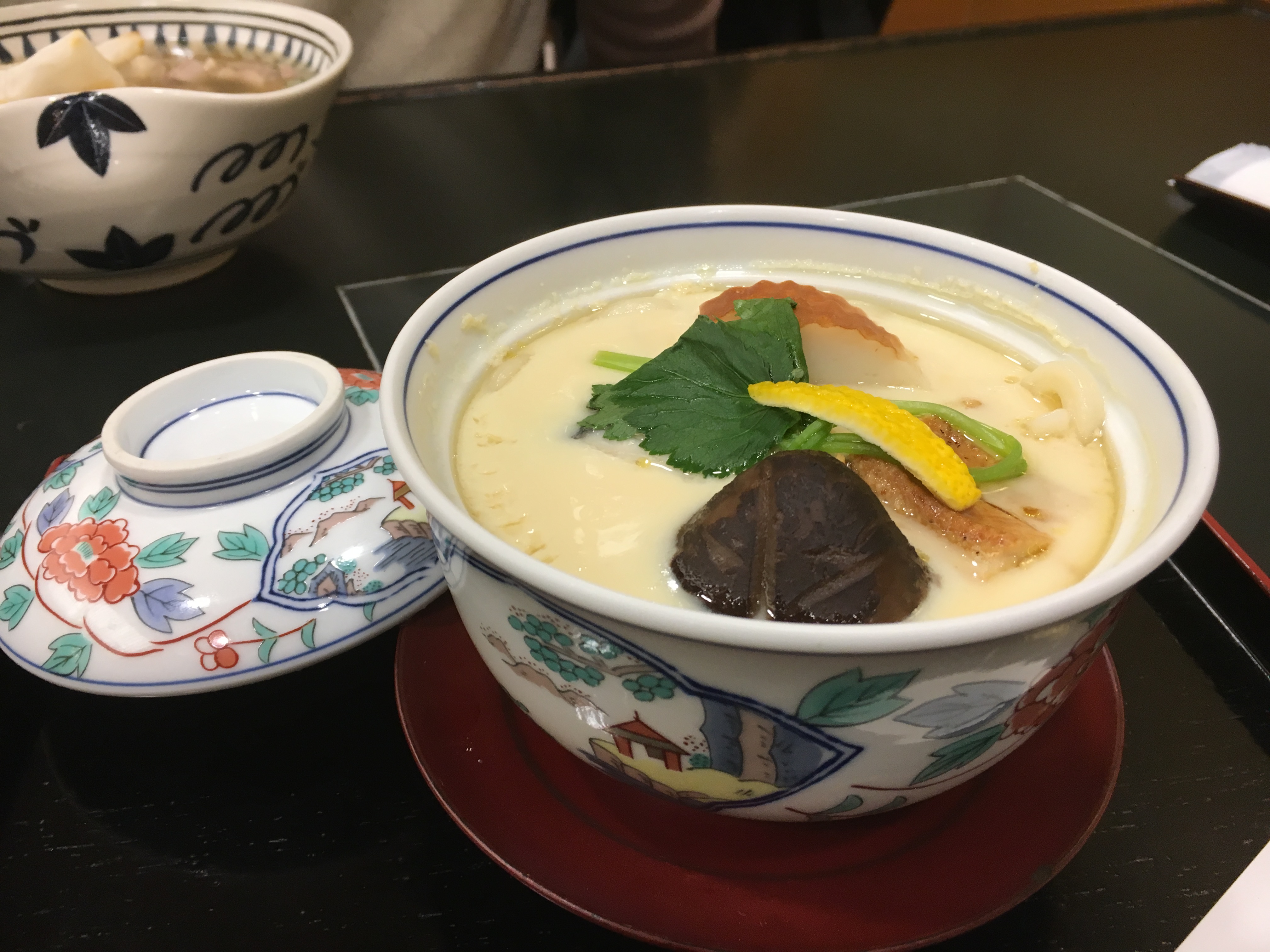 This super traditional dish consists of a savory egg custard, udon noodles, and other seasonal ingredients. Very few places in Osaka sell odamakimushi, so you must try it if you get the chance.
Dotonbori Imai 
Address

1-7-22 Dotonbori, Chuo-ku, Osaka, Osaka Pref, Japan




〒5420071

Website
http://www.d-imai.com/
Hours of Operation

Monday-Sunday




11:00-21:30 

Closed on Wednesdays 

Price Range

1,000 +