Just north of Osaka City are a number of popular family friendly parks and attractions. Easily the most popular of these is Banpaku Expo'70 Commemorative Park. However, another unique, but lesser known attraction is the Open-Air Museum of Old Japanese Farmhouses. Founded in 1956, it exhibits actual Japanese farmhouses from various regions that were common just a few centuries ago.
Getting to Open-Air Museum of Old Japanese Farmhouses
The museum is located in Hattori Ryokuchi Park. To get to the park, take the Midosuji Subway Line and get off at Ryokuchi Koen Station. This will take you roughly 10 minute from Umeda. Because Ryokuchi Koen Station is on the Kita-Osaka Kyuko, the fare costs 330 yen. Even if you have the 1-day pass you will have to pay an additional 100 yen.
The Open-Air Museum of Old Japanese Farmhouses
Once you get out of Ryokuchi Koen Station, Hattori Ryokuchi Park is just a few minutes away.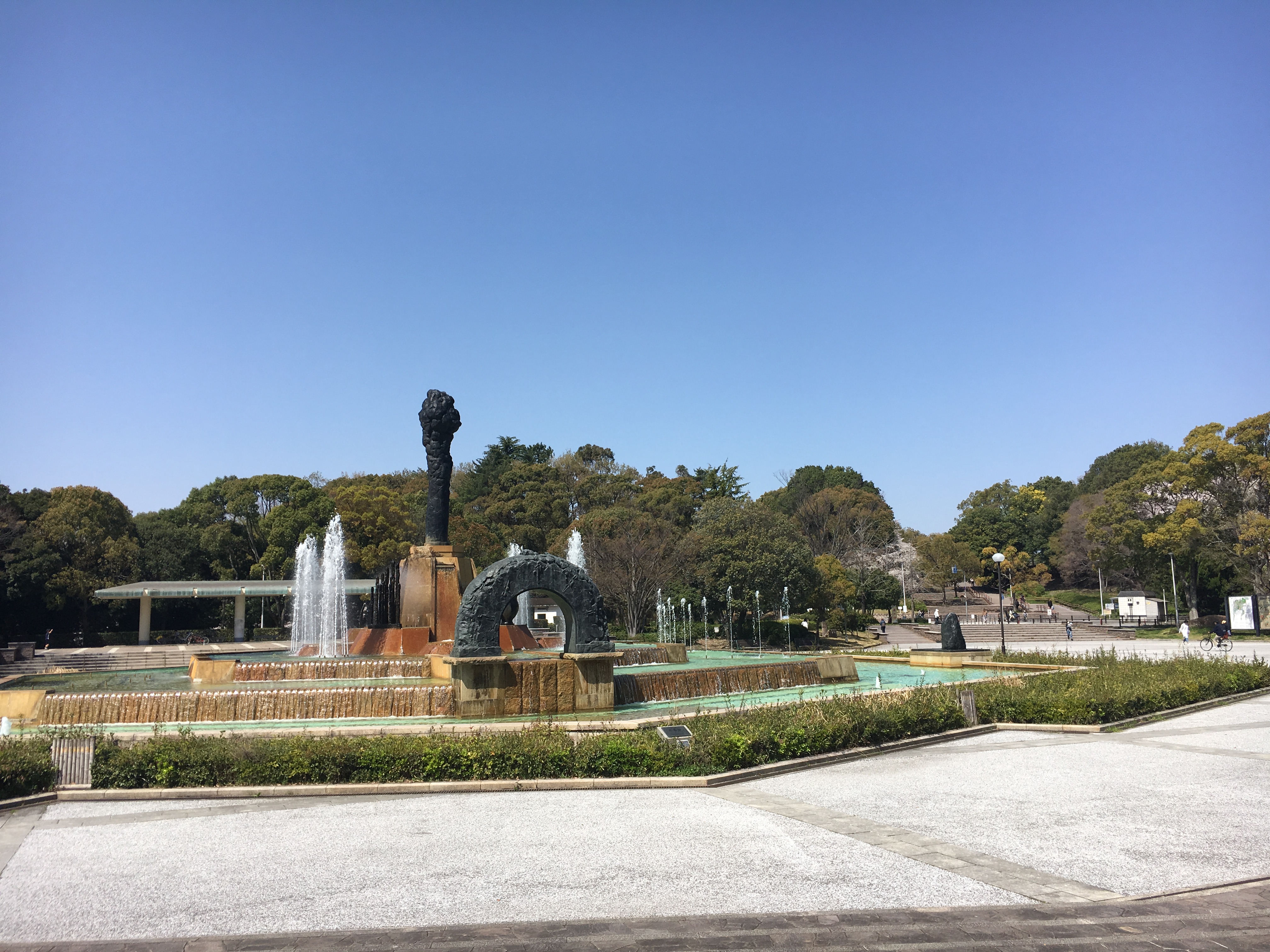 The museum is in the far end of the park, so you will need to walk and additional 10 minutes or so once you are inside the park. Hattori Ryokuchi very pretty in the spring and it is a local favorite for picnics and hanami.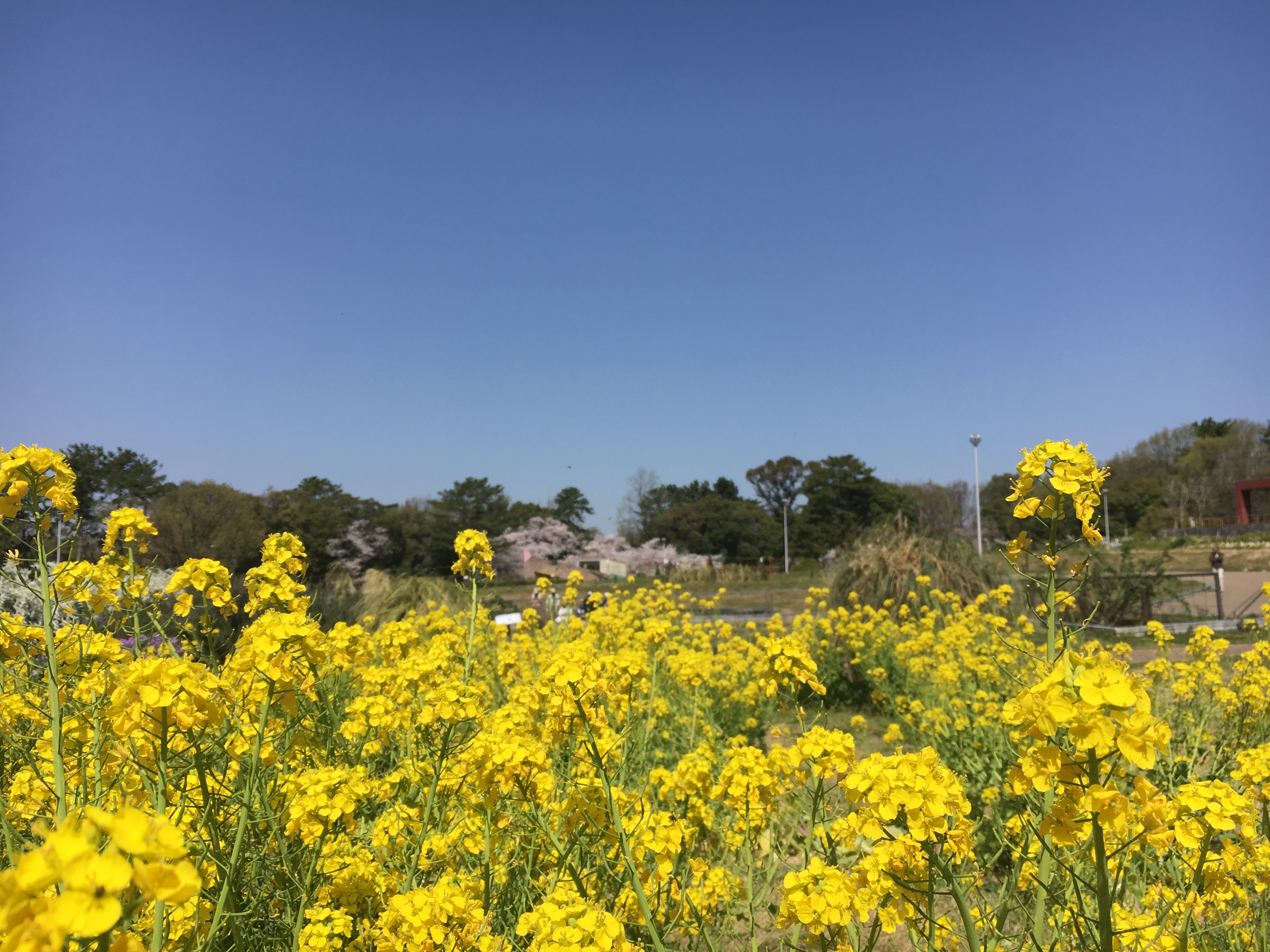 The entrance of the museum is in the park and you wont miss as there are guide boards everywhere in the park.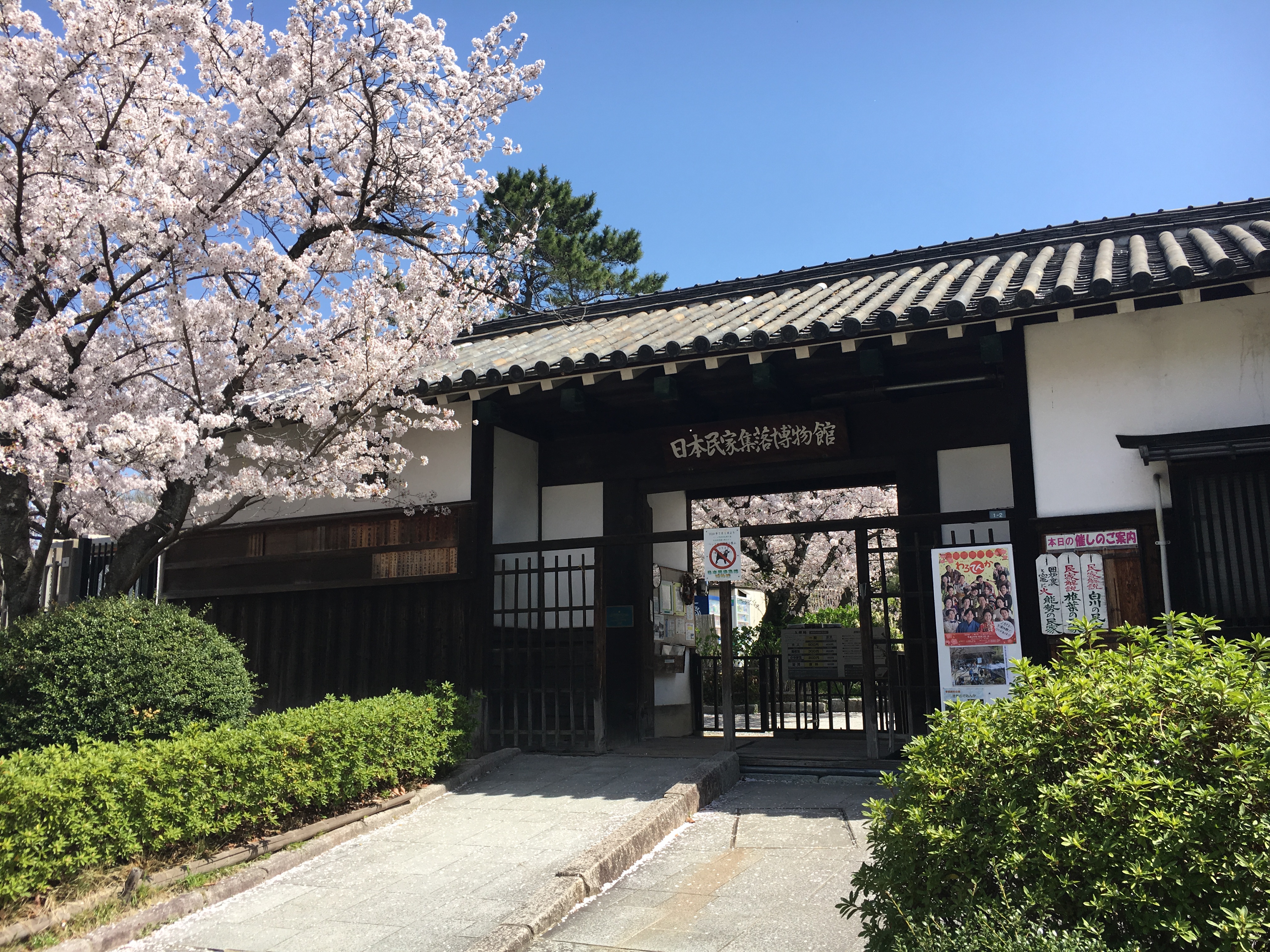 The Open-Air Museum of Old Japanese Farmhouses has 12 different farmhouses, all of which were actually once in use before being relocated. You may not realize it, but those old houses are very rare nowadays and are in fact very valuable.  
Let us tell you a little bit about them!
Gassho-zukuri style farmhouse from Shirakawa, Gifu
As soon as you get in, look to your right and you will see one of the museum's most famous farmhouses! In fact, it is the biggest farmhouse in the museum.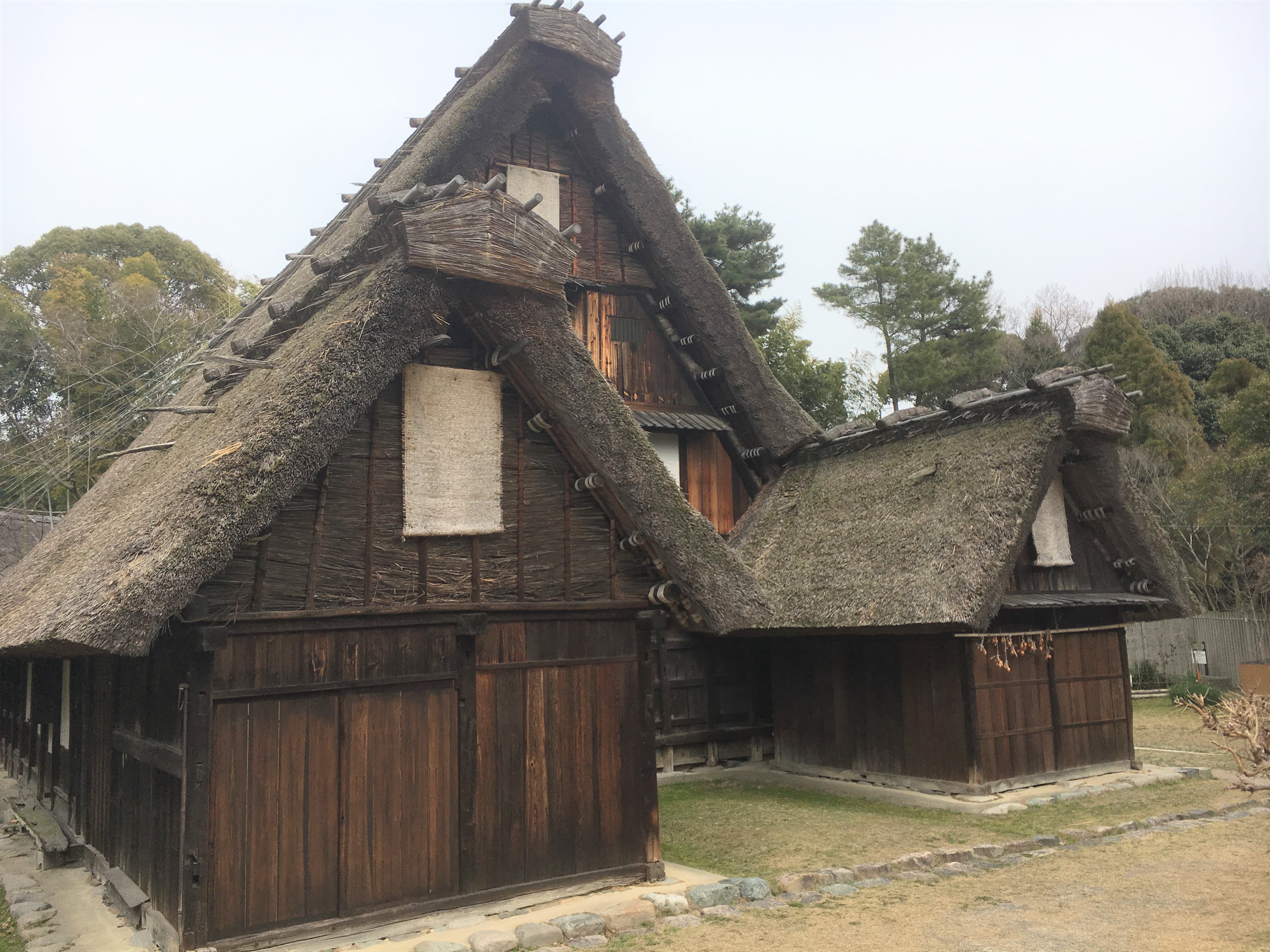 This farmhouse displays Gassho-zukuri, a special style of farmhouse particular to Shirakawa, which is now a World Heritage site. A gassho style roof is thatched roof with steep sides. People think the way the sides of the roof come together looks like two hands together in prayer.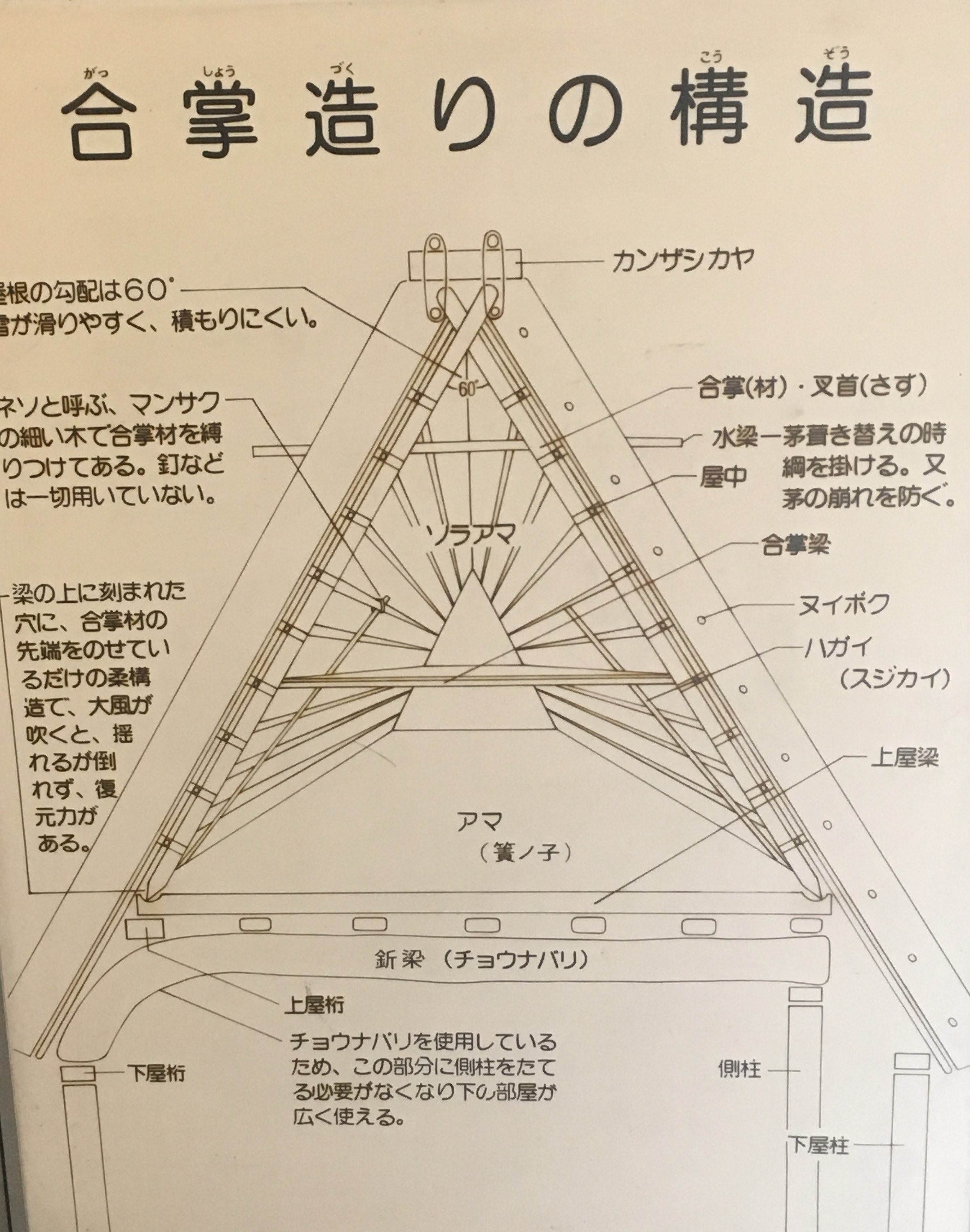 Surprisingly, there are no nails in the roof. Instead, they use sticks and rope to tie the beams together.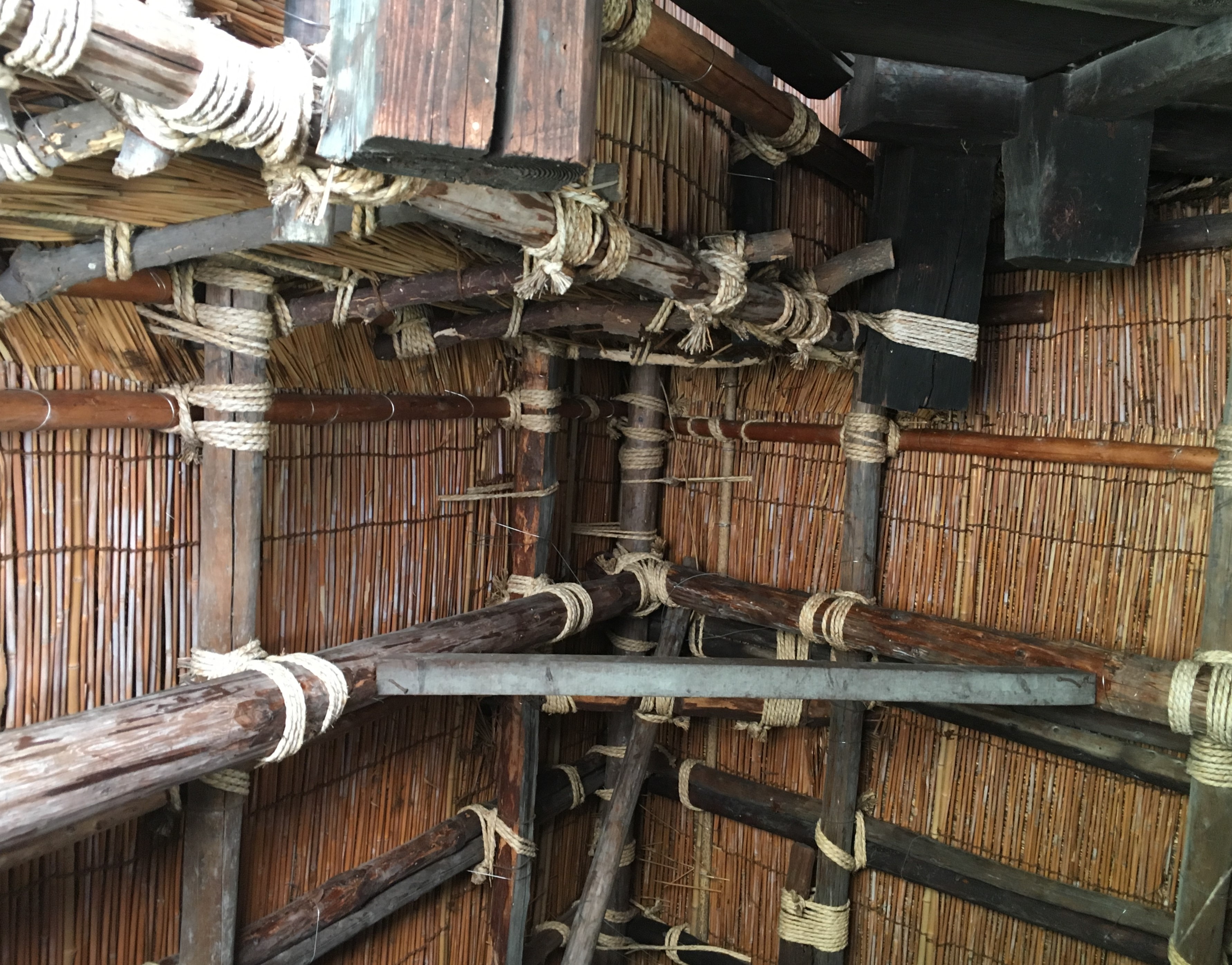 You can even go inside the houses in the museum!
Inside the farmhouses they exhibit many different kinds of tools people and furniture native to the regions the houses are from. So, make sure to step in those houses and see inside!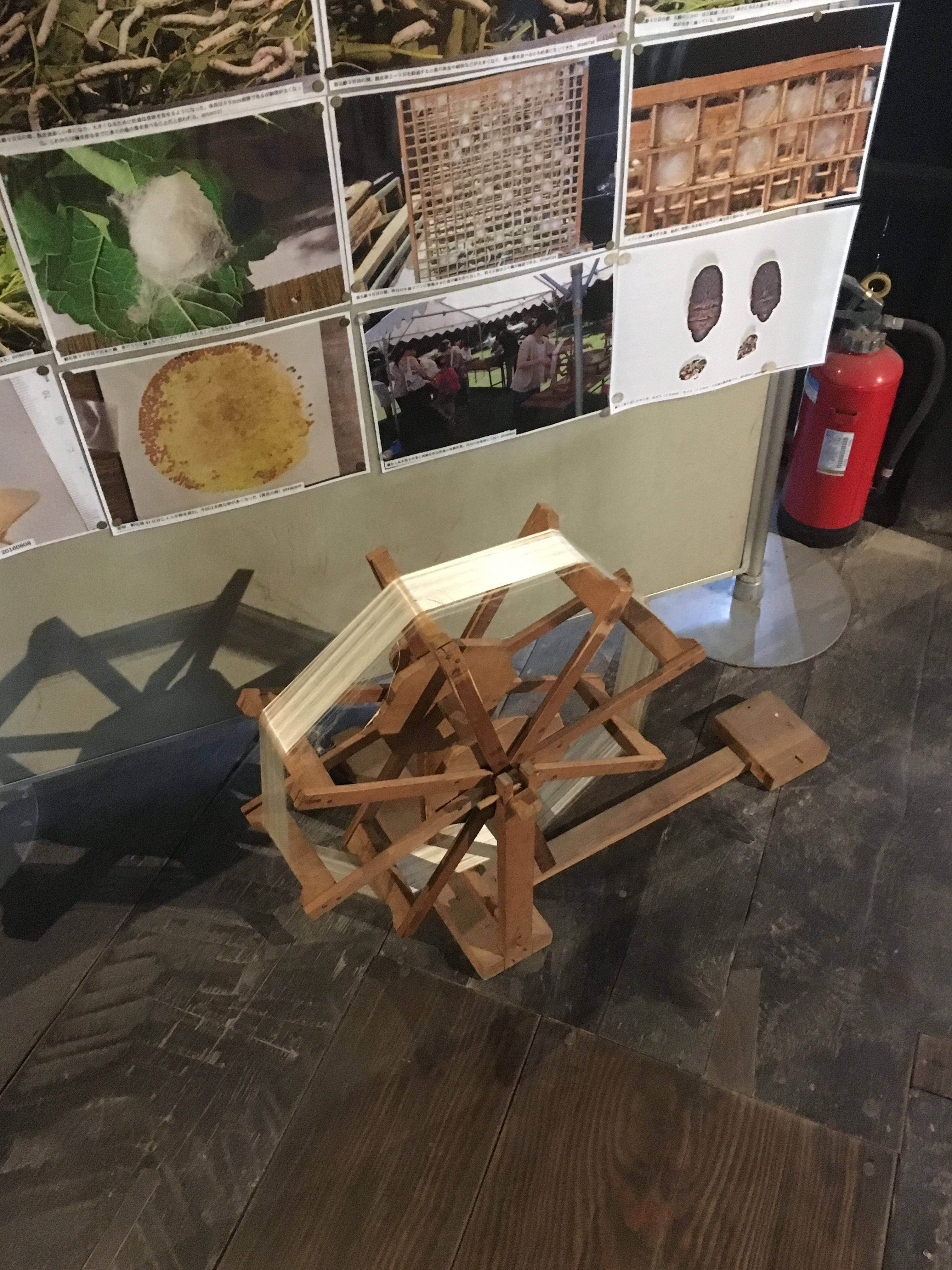 Farmhouse from Shiiba, Miyazaki
Another interesting farmhouse is from Shiiba. Shiiba is one of the most remote regions in Japan.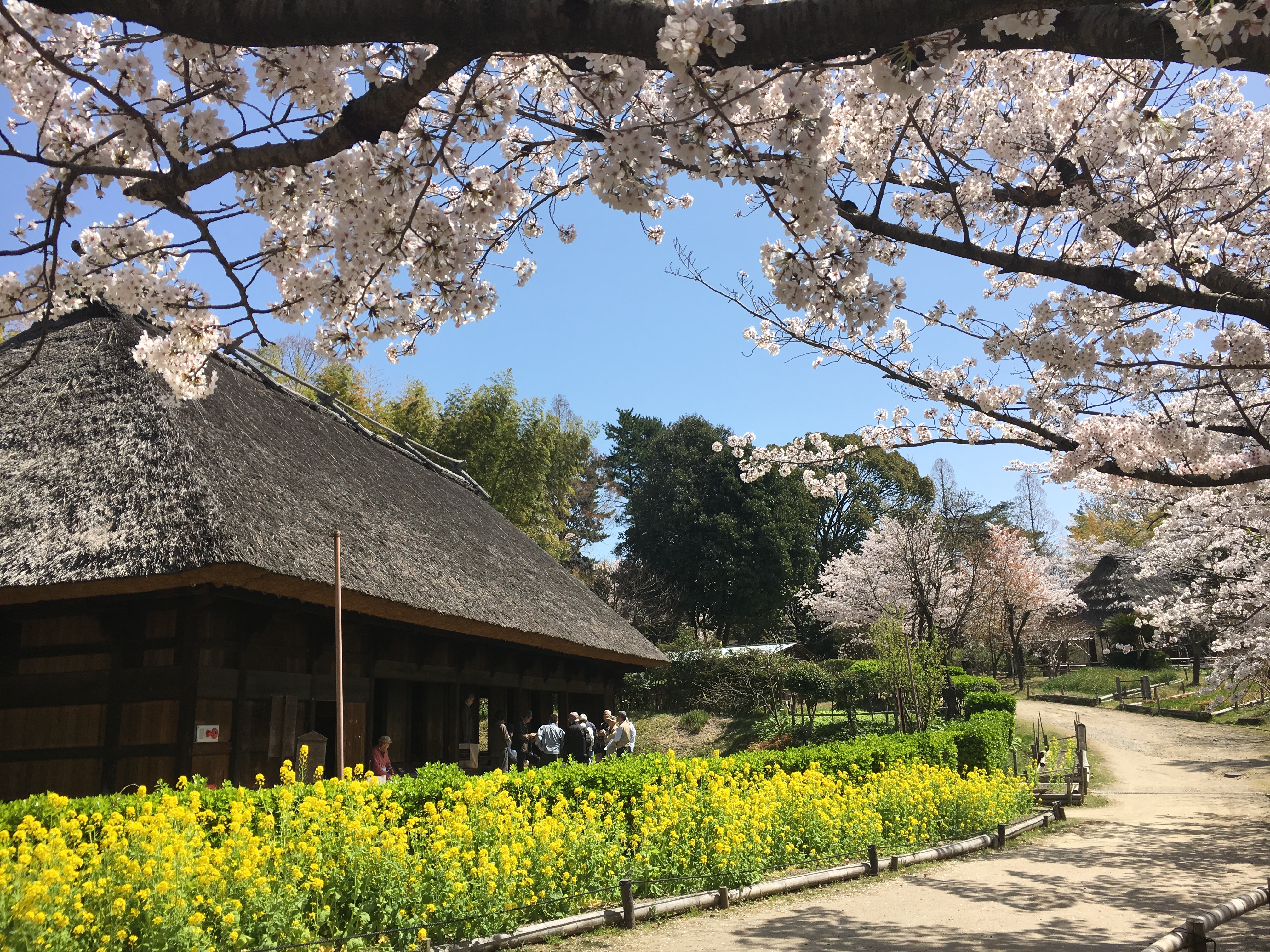 The region is also famous because of its unique traditions like hietsuki-bushi, a kind of folk singing, and Shiiba-kagura, a special Shinto ritualistic dance.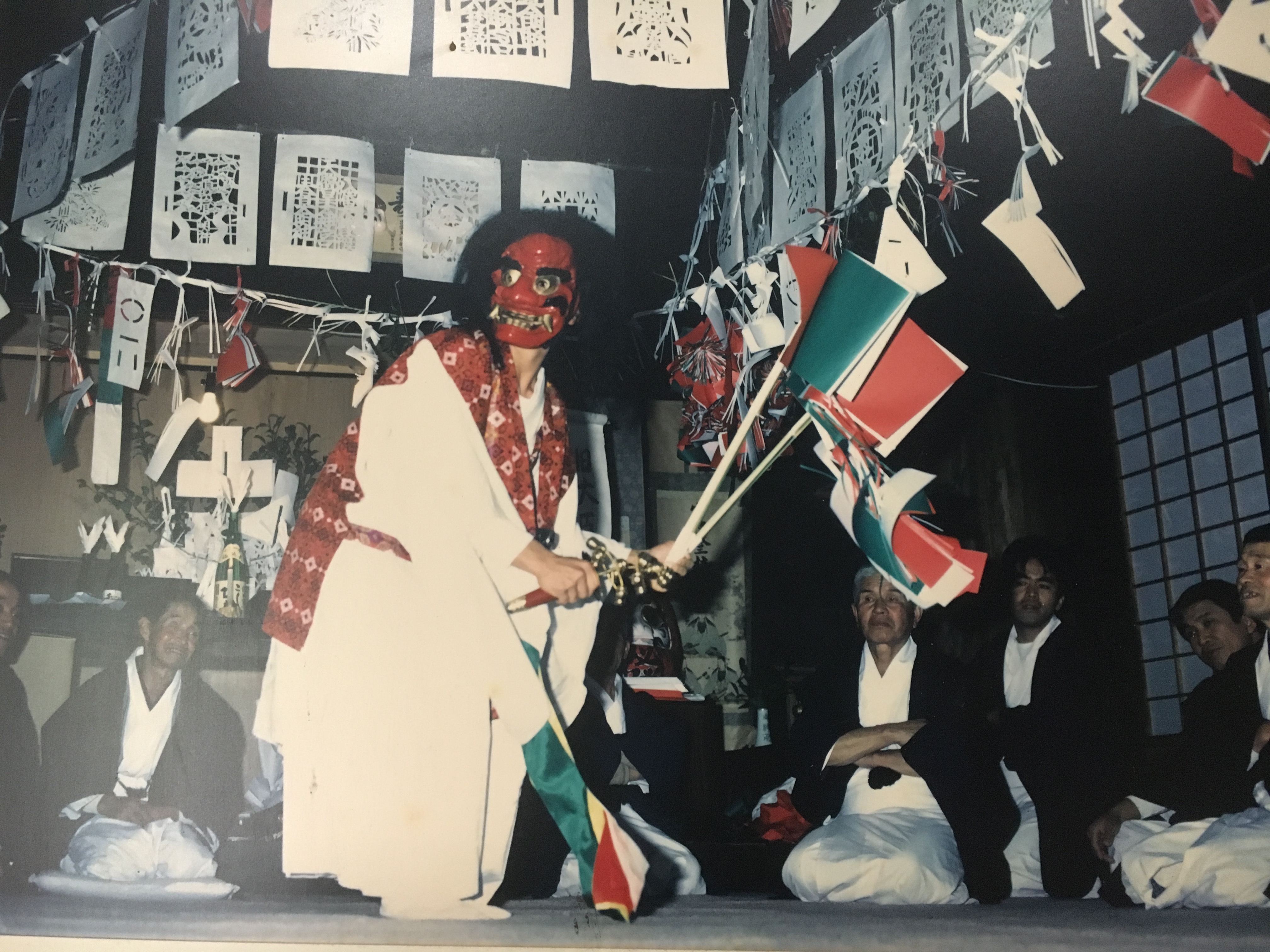 The first thing you will notice about this farmhouse is that it is very narrow and long, with windows only on one side. Houses in Shiiba are built like this because they are typically between a river and a mountain.
Farmhouse from Totsukawa, Nara
This 200 years old house was originally from Totsukawa, one of the most remote areas in Kansai. It is so remote that surprisingly, people from Totsukawa do not even have a Kansai accent.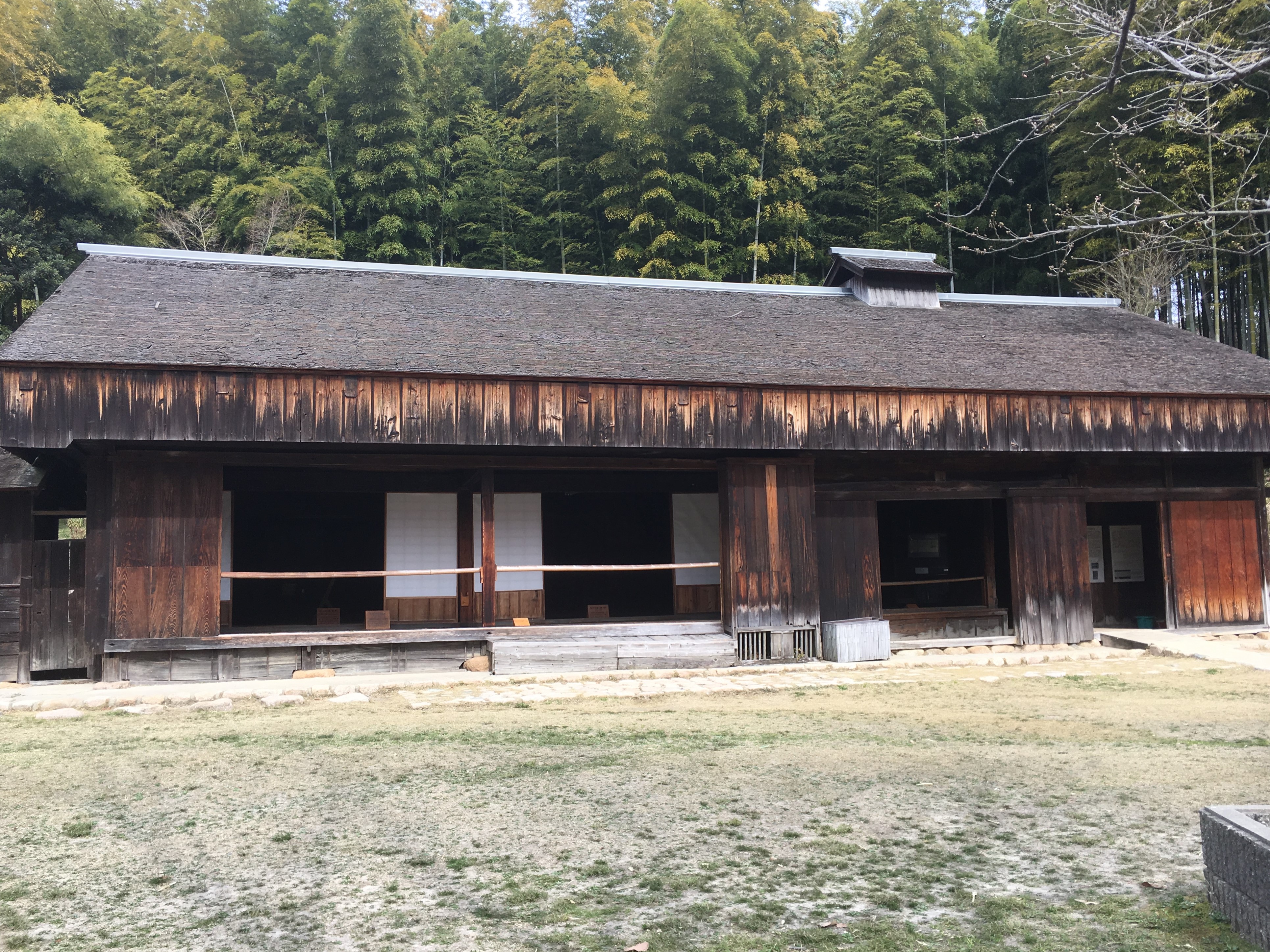 Another key point about this farmhouse's features is its roof. This house's roof is very unique because it exhibits uchioroshi, a style characterized by boards reinforcing the eaves of the roof. This structure helps prevent rain from leaking through the roof.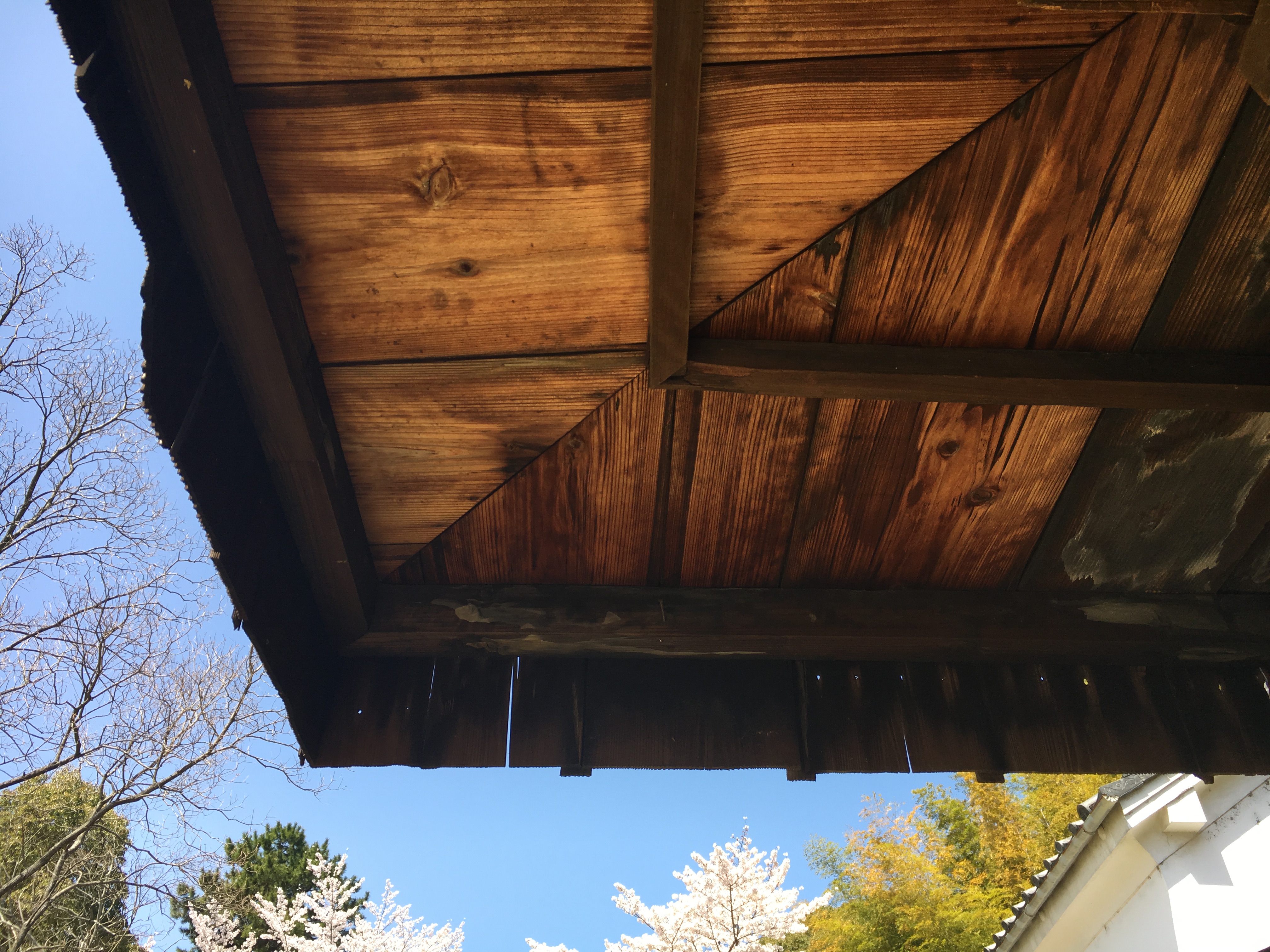 Totsukawa has an abundance of cedar trees, so naturally cedar makes up much of the house.  
Magariya Farmhouse from Nambu, Iwate
This L-shaped farmhouse is called a Magariya.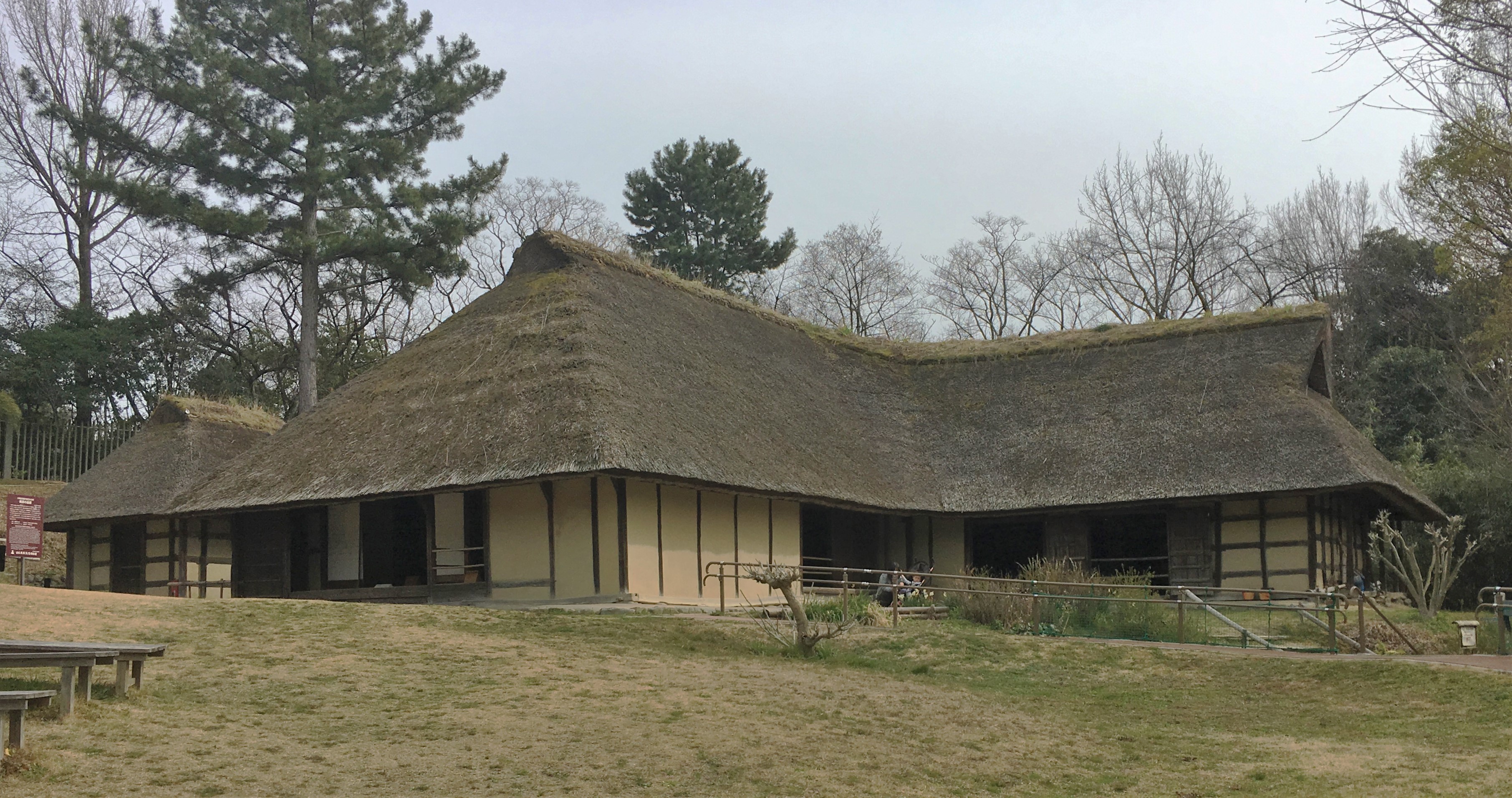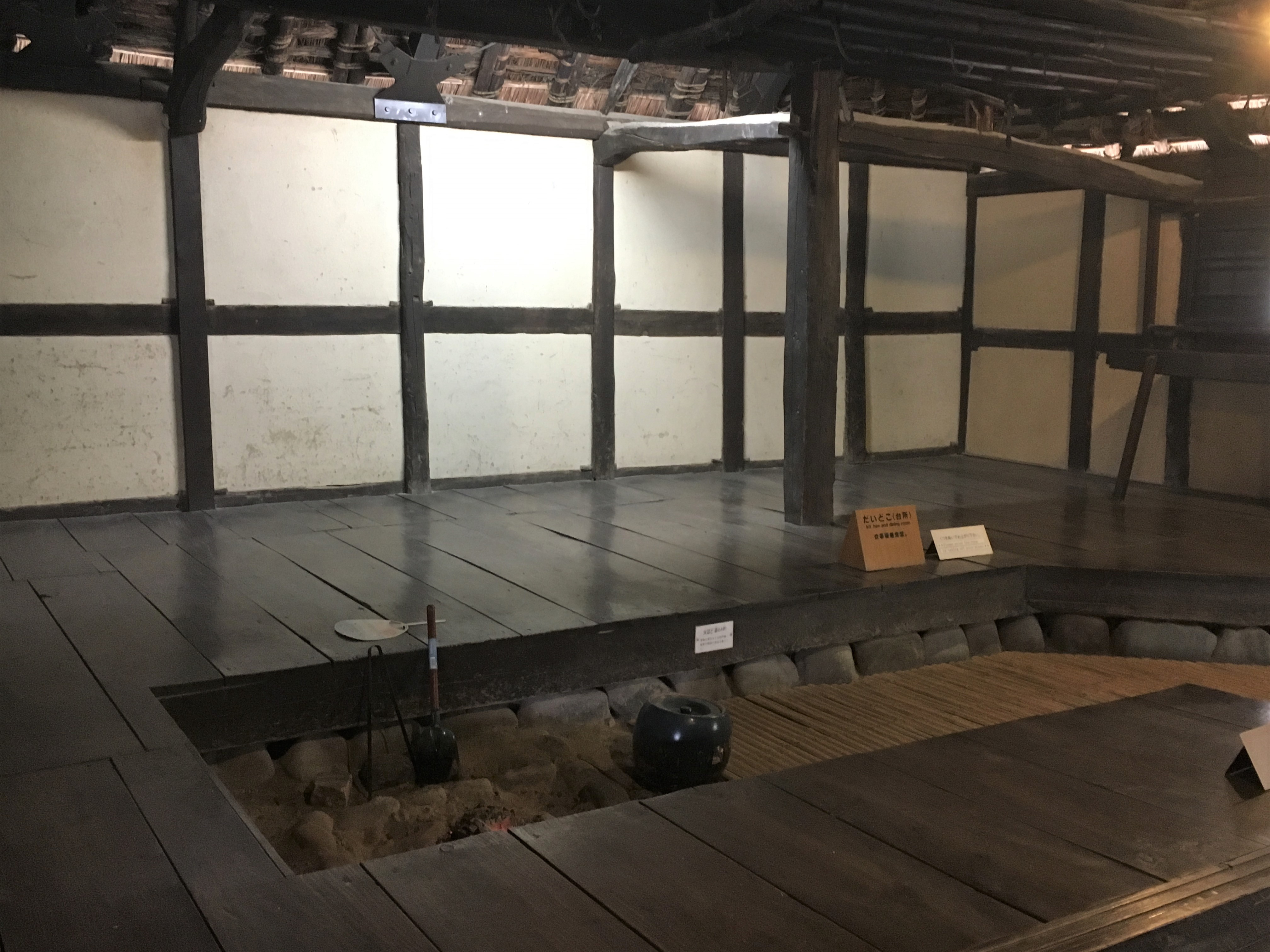 These kinds of farmhouses were once common in the Nambu region, where it snows a lot in winter. Keeping out the cold is so crucial that in these houses, that the living space is connected to the barn. In doing so, the horses  and other livestock could keep warm in the winter. With this in mind, you can better understand how cold it must be up there. 
Other Exhibits
Farmhouse from Akiyama, Nagano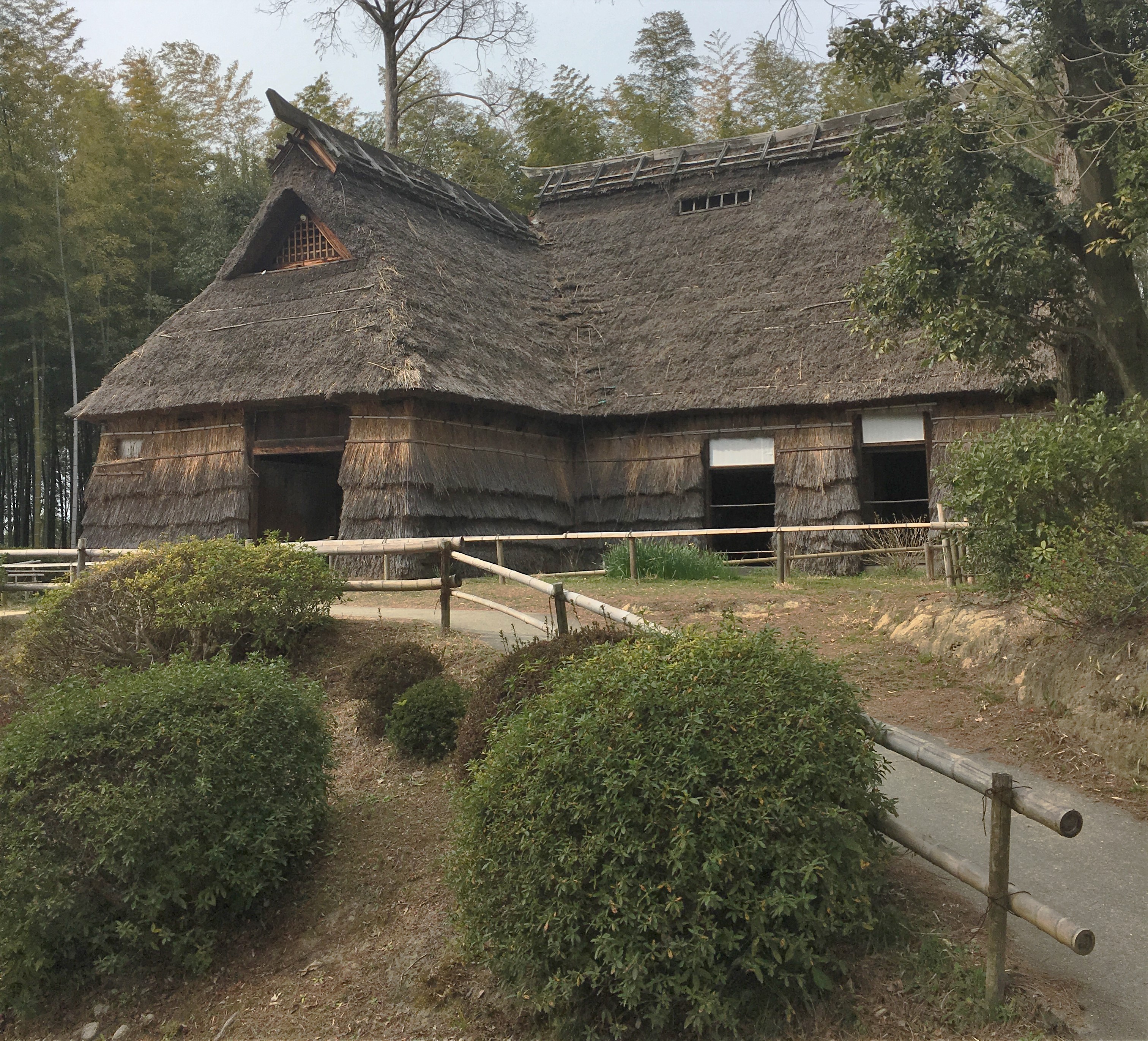 Akiyama is one of the snowiest places in Japan. The extra thatching on the outside of the house is meant to help keep out moisture from the snow and rain. 
Grain Storage Building from Kagoshima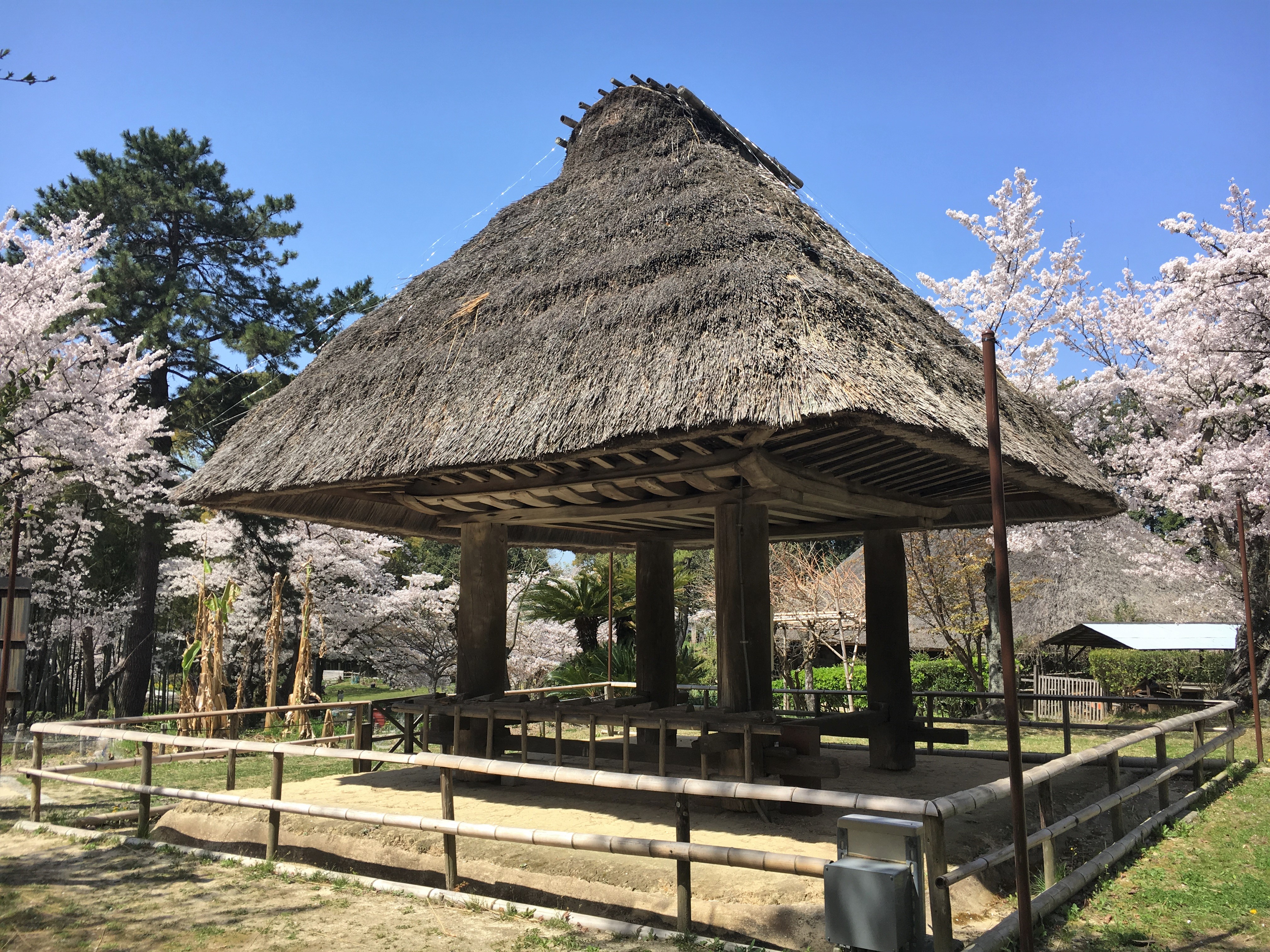 Since Kagoshima has a very tropical climate, they need to store their grains high above the ground so they don't mold.
Dojima Rice Storage Building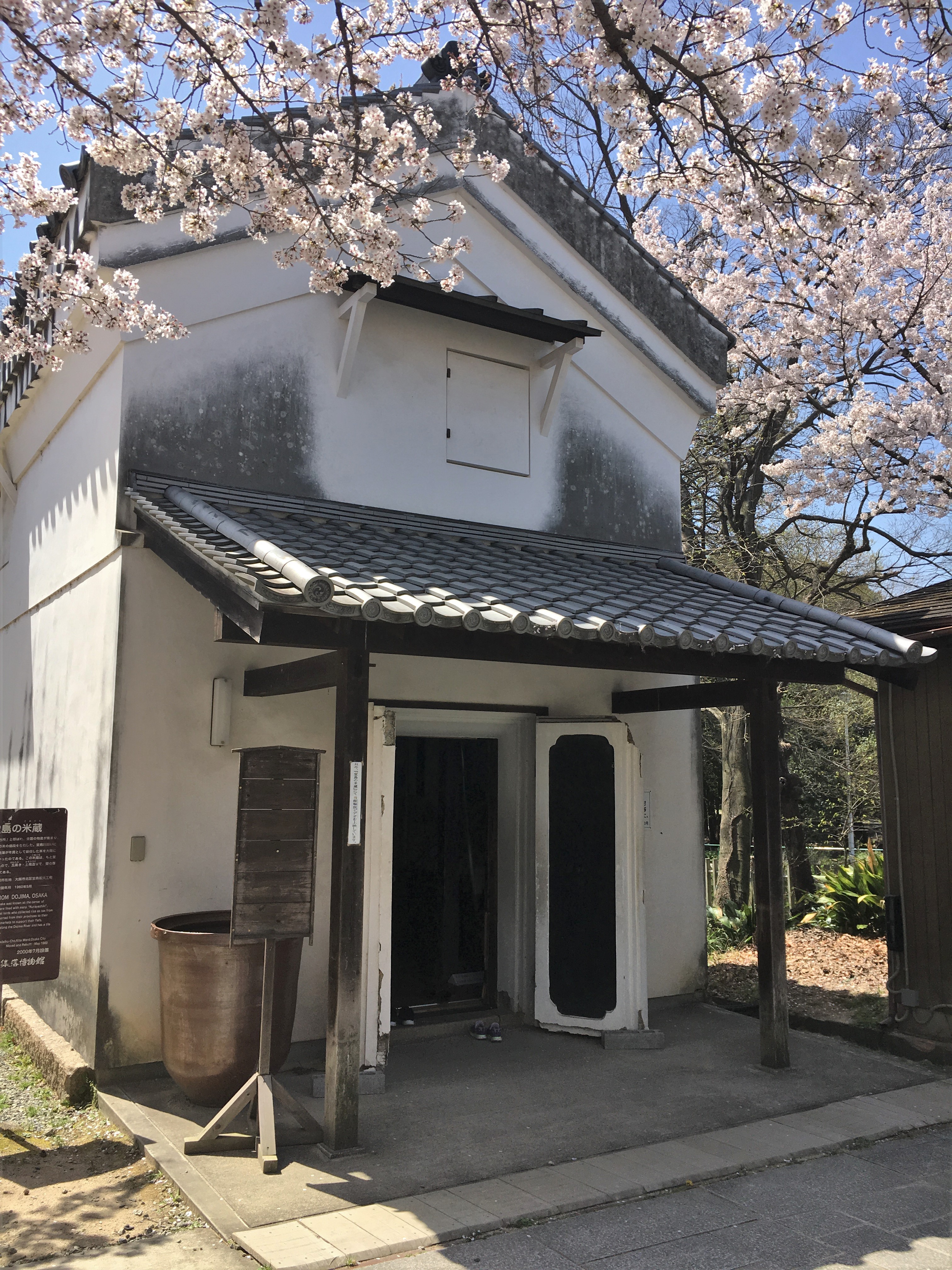 Another interesting building on site is this rice storage building from Dojima. Situated in the heart of Osaka Prefecture 200 years ago, this rice storage is one of the last remaining of its kind.
The Open-Air Museum of Old Japanese Farmhouses
Address

1-2 Hattoriryokuchi,Toyonaka,




Osaka Prefecture,〒561-0873  

Website
https://www.occh.or.jp/minka/
Hours of Operation
Tues-Sun:


9:30-17:00


Closed:


Mon

Admission Fee
General Admission: 300 yen
As a final side-note, the museum is exceptionally quaint looking. While it is still pretty in the fall, the spring is certainly when the museum is the most attractive. Stop by in late-February to see the ume (plum) grove blooms, and then again in April when the museum grounds come alive with cherry blossoms.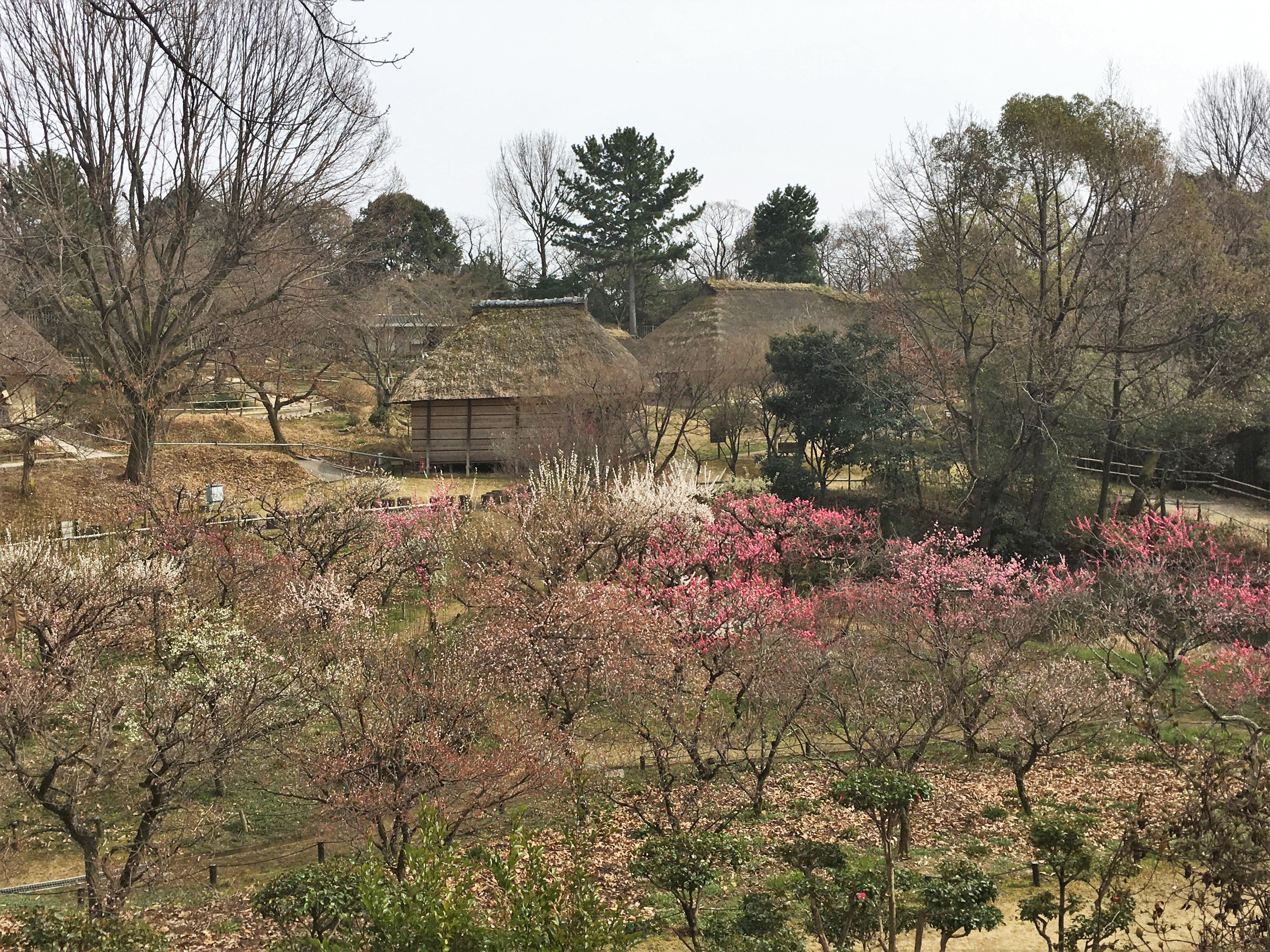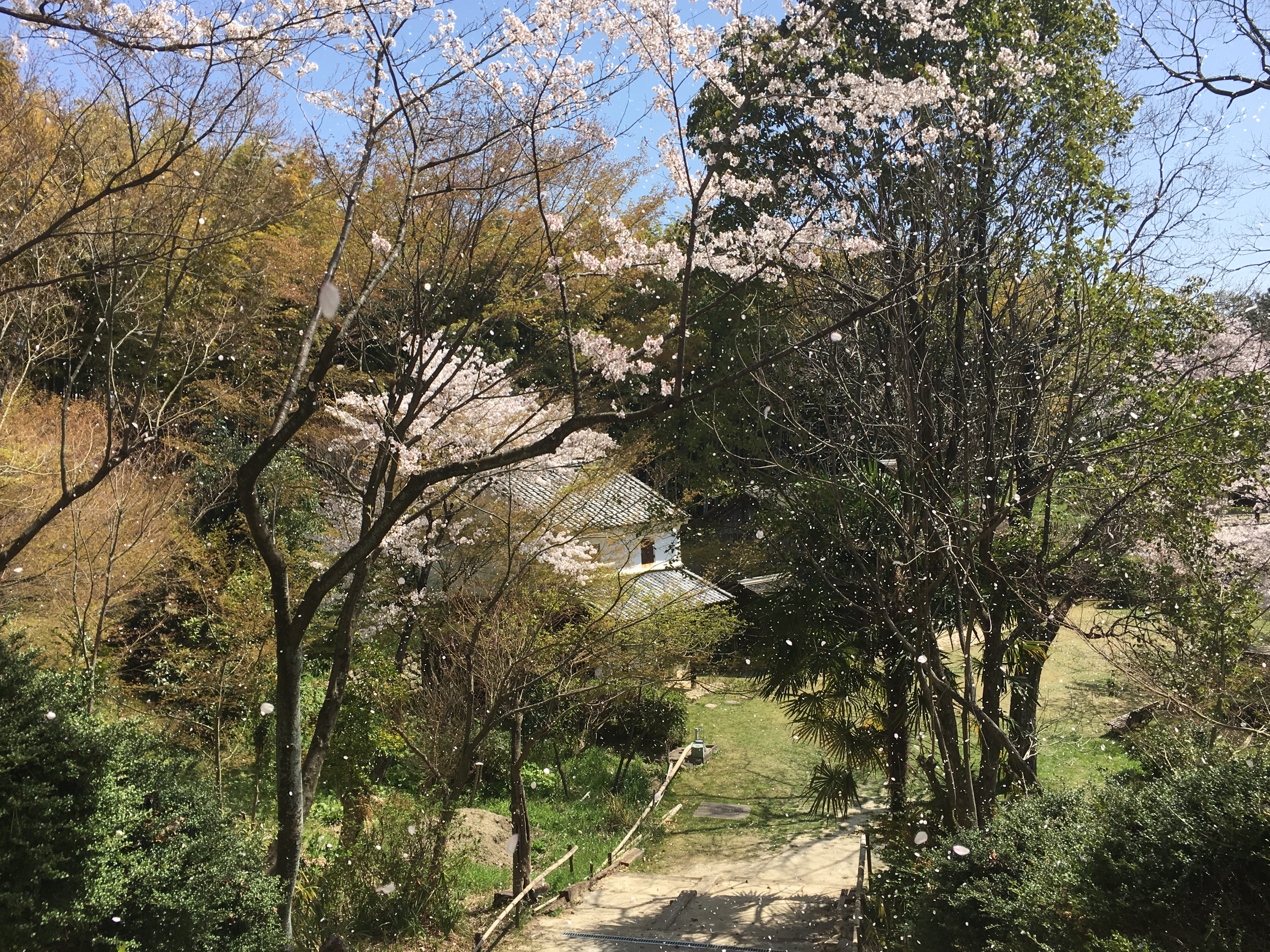 Not sure how to tell sakura from ume? Check out our series on common Japanese spring flowers!
Coming next time,
Hase-dera Temple, Nara's timeless beauty 
The adventure continues… 
Please follow and like us: