The Modern Ishiyama Hongan-ji: Kita-Mido and Minami-Mido
Along Midosuji Street, the main vein of Osaka City, are two temples with very similar names, Kita Mido and Minami Mido. These large, modern looking temples do not get much tourism, but in fact, these temples have deep roots in Osaka. These temples are all that remain of Ishiyama Hongan-ji Temple, which played a crucial role in shaping Osaka in to what it is today.
Where is Ishiyama Hongan-ji?
Ishiyama Hongan-ji Temple was allegedly located where Osaka Castle currently stands. We cannot be sure of the temple's exact original location for a couple of reasons:
First, the temple was burned down at the end of the Ishiyama Hongan-ji War and then Hideyoshi built his castle on top of where Ishiyama Hongan-ji Temple stood. Second, after Hideyoshi lost the Osaka Summer War, his castle was burned down and later Tokugawa Ieyasu essentially buried anything that remained of Hideyoshi's castle when he built his version of Osaka Castle.
For these reasons it is largely unknown where exactly the temple was located and how big it was. After being defeated by Nobunaga, the Honagan-ji Temple was moved to Kyoto and Kita Mido and Minami Mido were built for the followers who remained in Osaka. While it is possible that both temples might not be nearly as large as Ishiyama Hongan-ji used to be, these temples are still some of the most important temples for Osaka natives.  
Kita Mido
Kita Mido is located on Midosuji Street, the biggest street in Osaka. Midosuji Street was named for the two temples that stand on it: Kita Mido and Minami Mido
Getting to Kita Mido
[mappress mapid="40″]
To reach Kita Mido, get off at Hommachi station and walk north for a couple of minutes along Midosuji Street, you will see a big temple on top of tall flight of stairs.
Temple Grounds
Kita Mido's official name is Hongan-ji Tsumura Betsuin. This temple is the home of the Jodoshin-shu Hongan-ji sect, which is the largest sect of Buddhism in Japan. The temple moved to this location in 1597. As is typical of numerous temples throughout Japan, Kita Mido has been burned down a number of times. After WWII, the current temple was completed in 1964.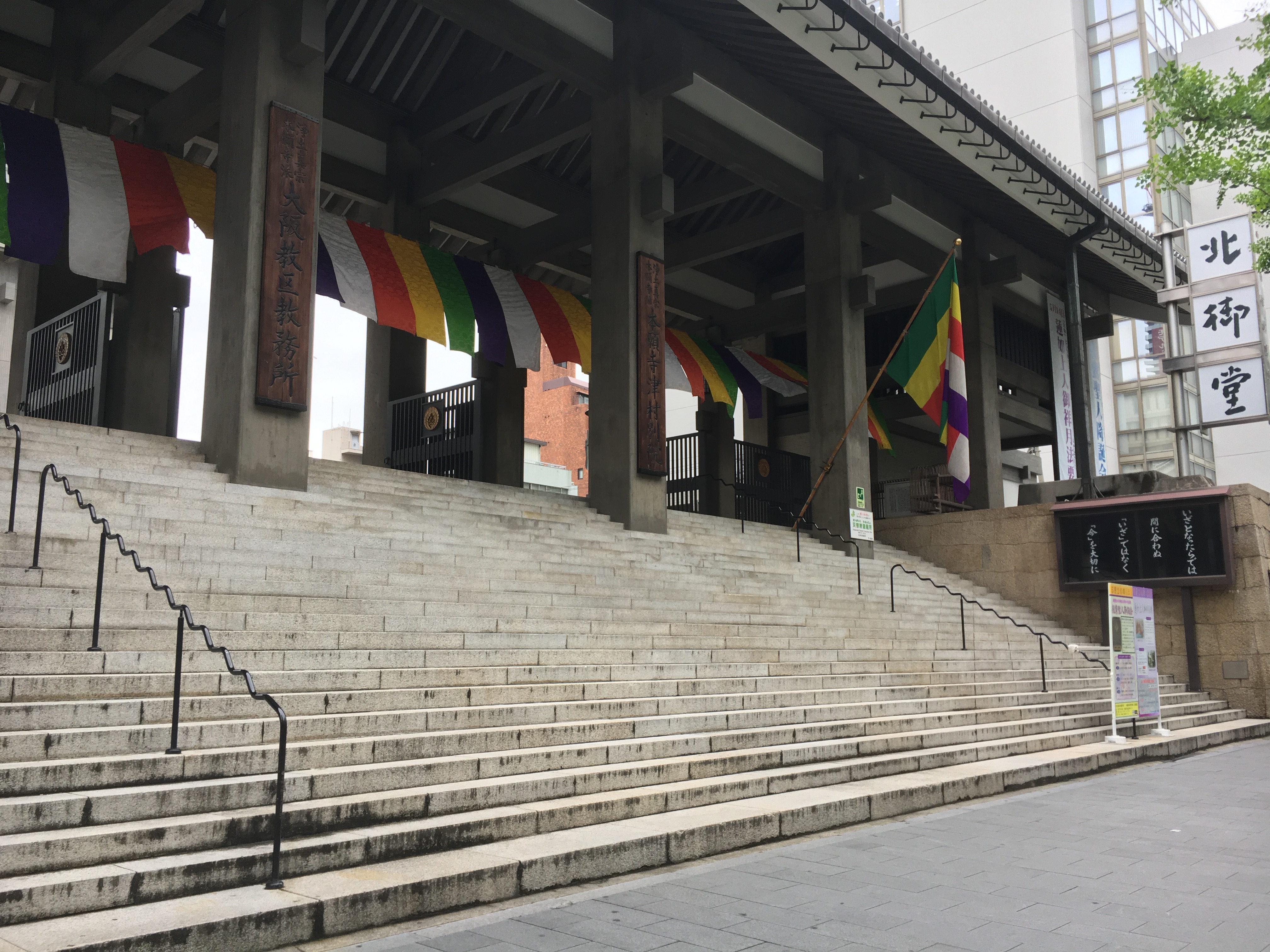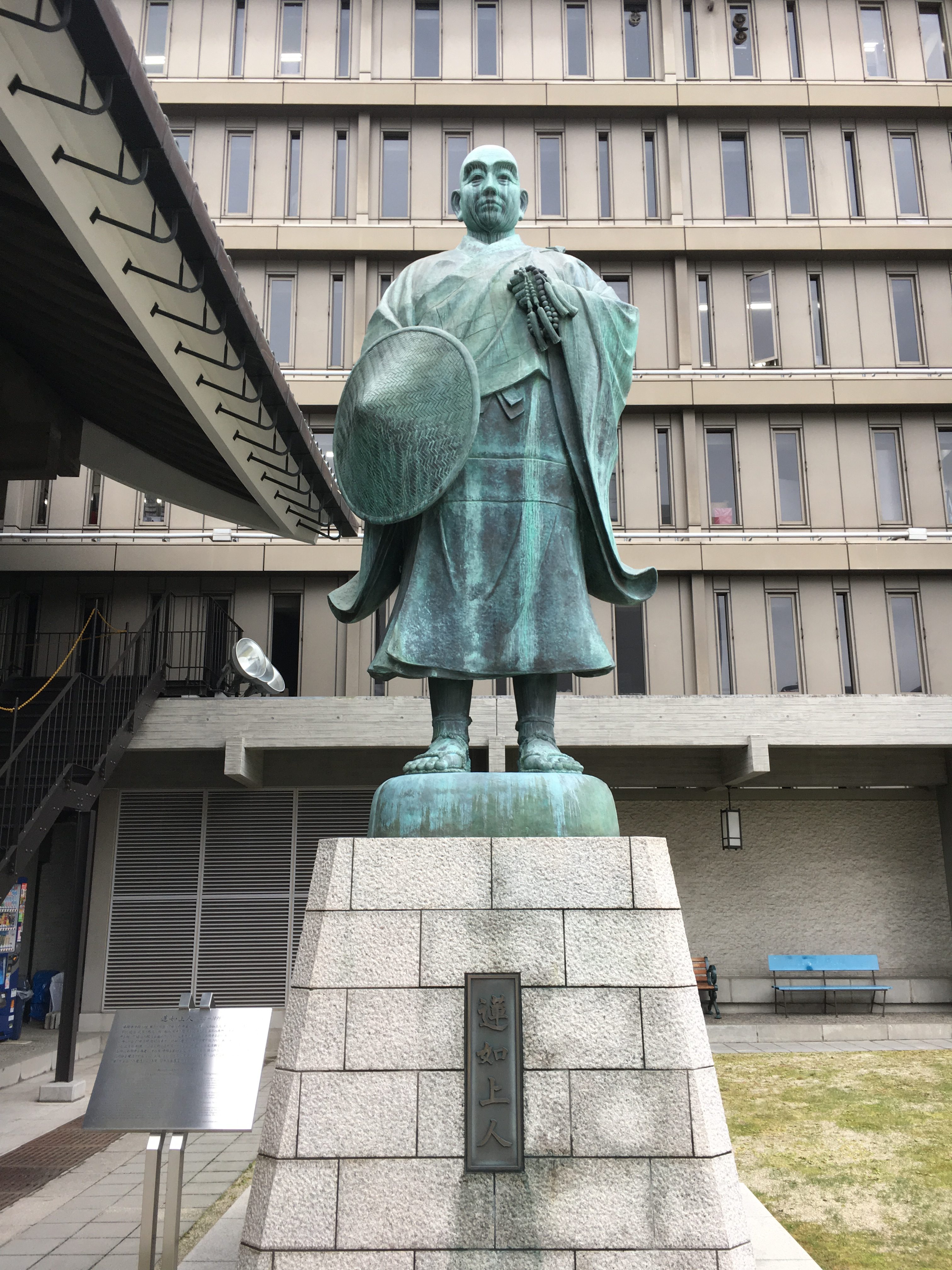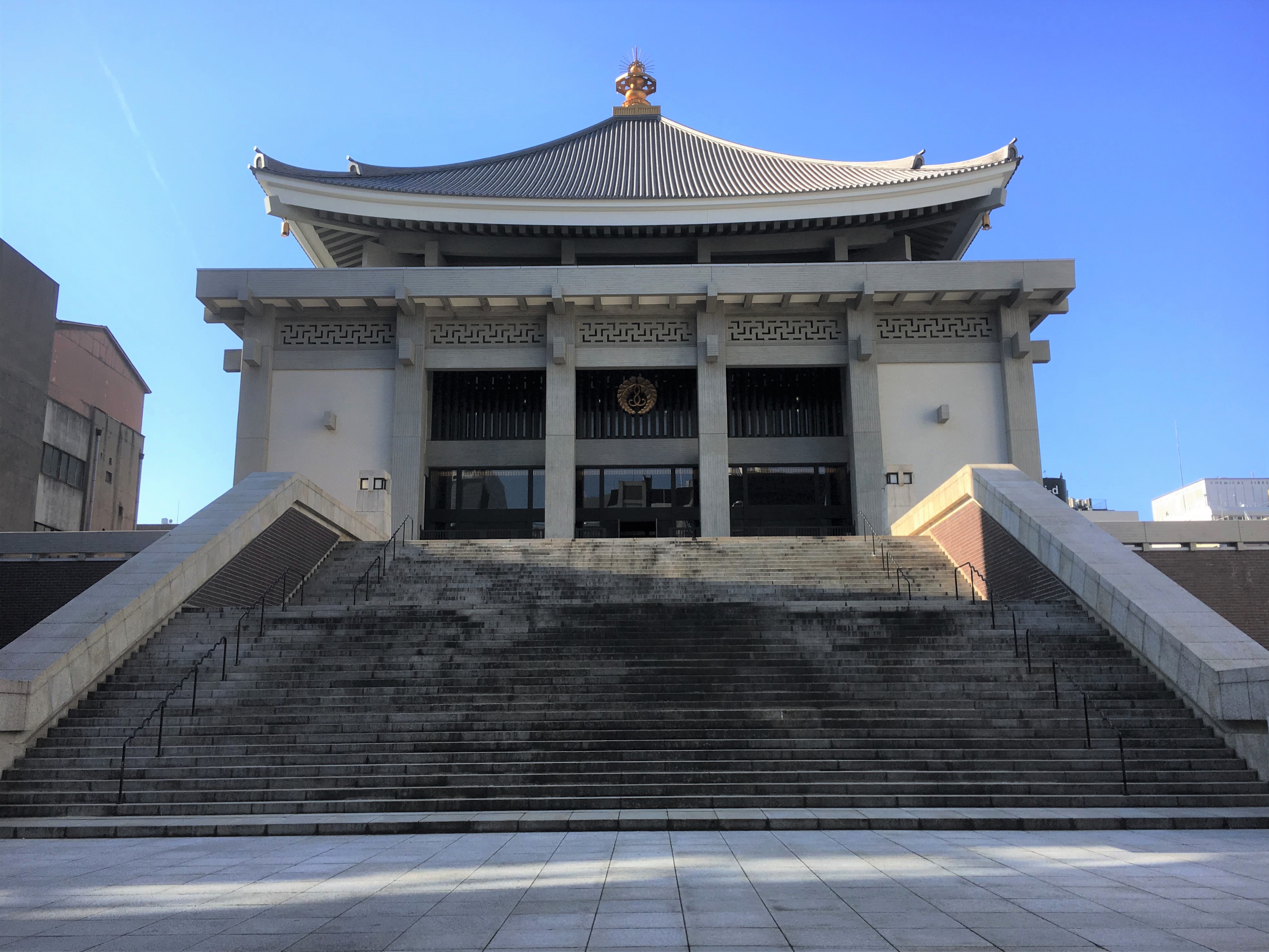 You can go in and pray even if you are not a member of the Hongan-ji sect. Inside of the hondo is very gorgeous and shiny.
Though unsuspecting, Kita Mido has born witness to a lot of historic events in Osaka. For example, around the Meiji Revolution, Emperor Meiji was trying to decide if he should make his capital Osaka or Tokyo. While deliberating on the matter, he made a visit to Osaka and stayed in Kita Mido. Also, Godai Tomoatsu, who greatly contributed in shaping Osaka as an economic powerhouse by building the Osaka Chamber of Commerce, held first Commercial Association meeting in Kita Mido.     
Kita Mido
Address

4-4-1-3 Honmachi,  Chuo-ku, Osaka City ,Osaka Prefecture, 

〒541-0053

Website

http://www.kitamido.or.jp/

Admission Fee

Free

Hours of Operation

9:00-16:00
Minami Mido
Though most people call this temple Minami Mido, its actual name is Shinshu Otani-ha Namba Betsuin and belongs to the Jyodo Shinsu Otani Sect. The Otani Sect is not as big as the Honganji sect, but they are definitely one of the biggest religious groups in Japan. As we stated previously, Minami Mido was originally an Otani Hongan-ji temple. It originally stood around Docho-machi (near present day Sukunahikona Shrine), but had to relocate due to the expansion of Osaka Castle. This temple, also, completely burned down during WWII. The current building was completed in 1961.
Getting to Minami Mido
[mappress mapid="41″]
Minami Mido is 5 minutes south of Hommachi Station.
Temple Grounds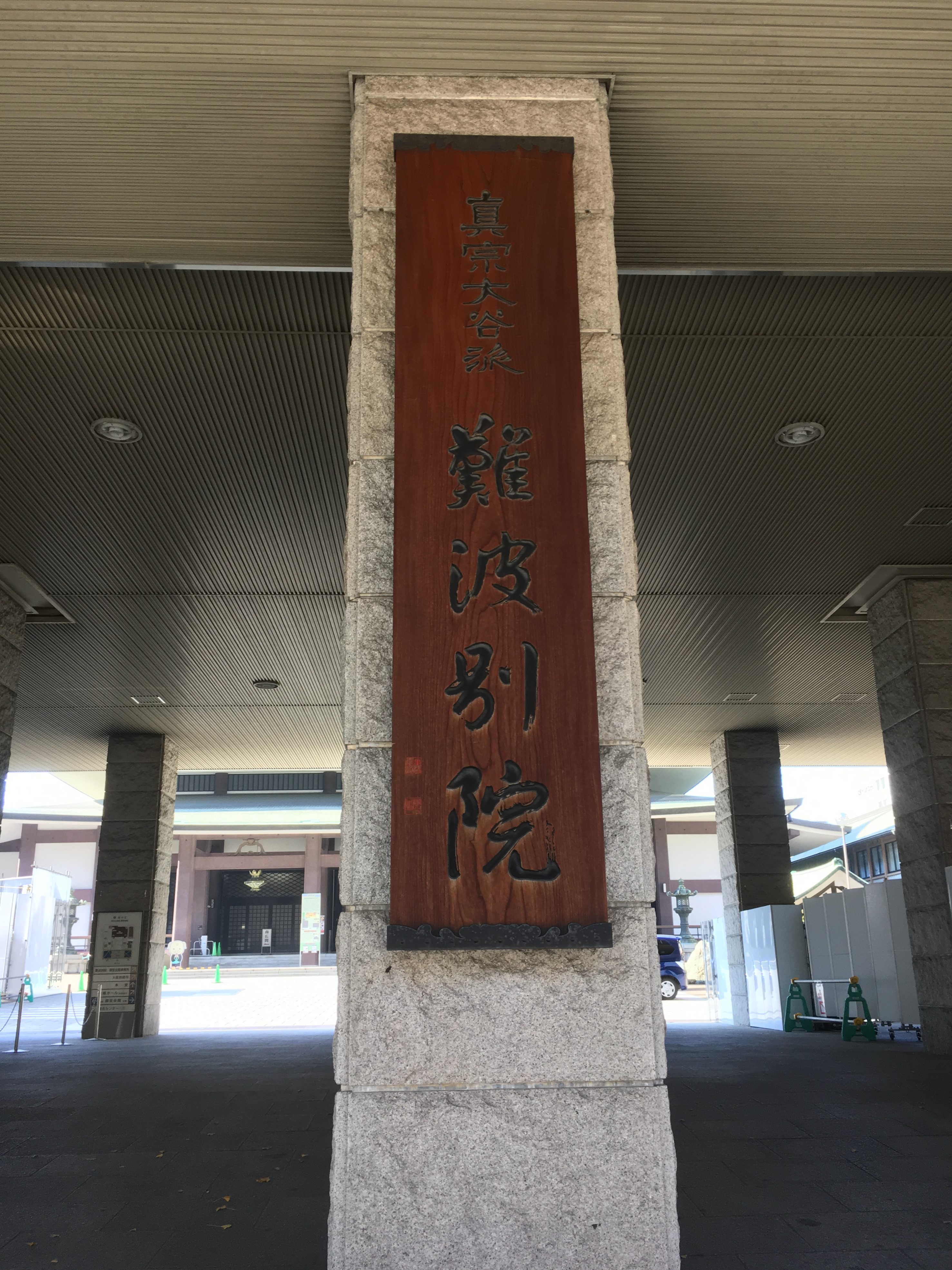 Unfortunately, the gate of Miami Mido is currently under construction…but you can find an alternative entrance on the south side of the temple.
Like Kita Mido, you can go into the main building and pray even if you are not a member of the Shinshu Otani sect. The inside of the building is also very gorgeous and shiny, like Kita Mido.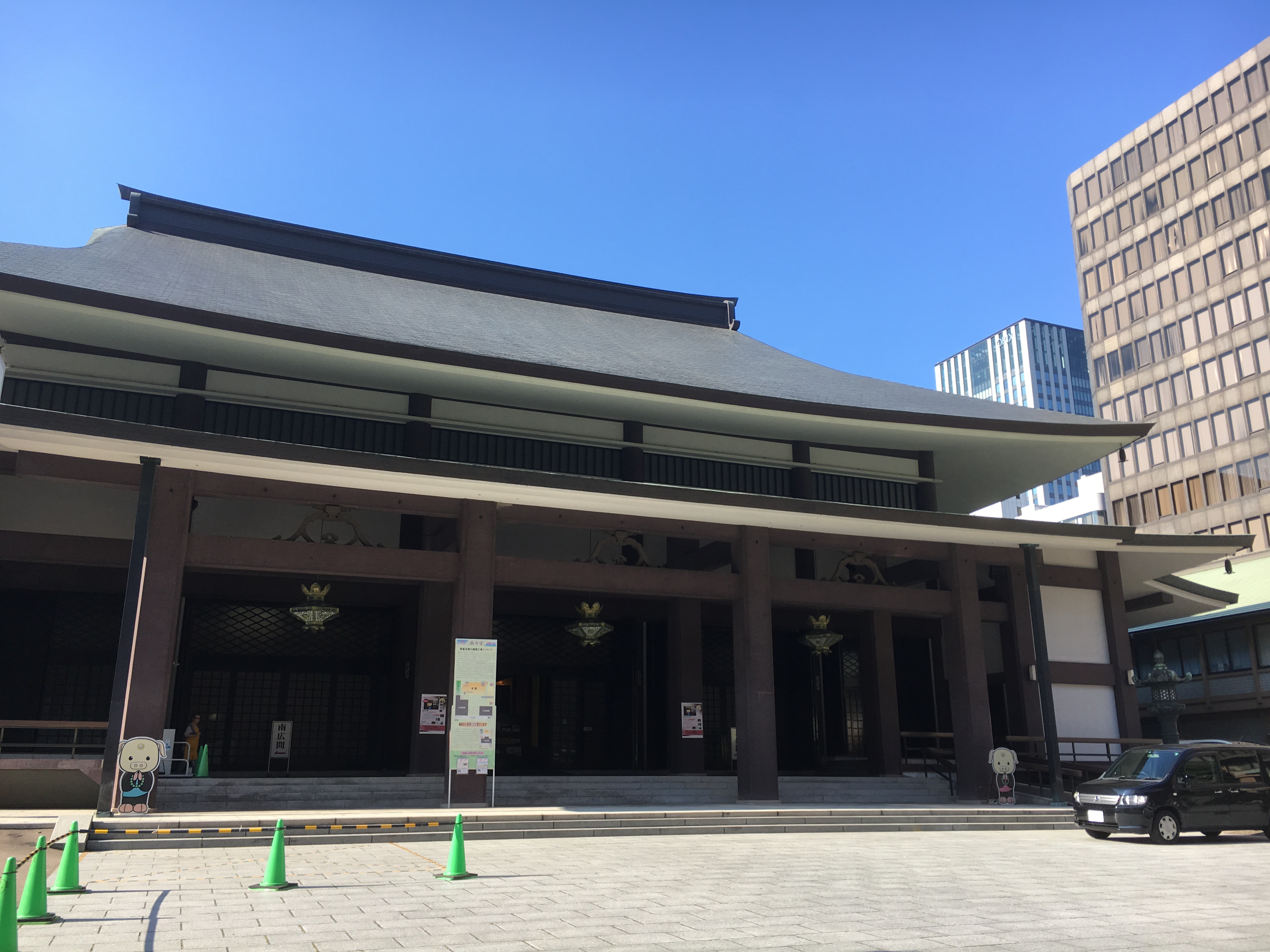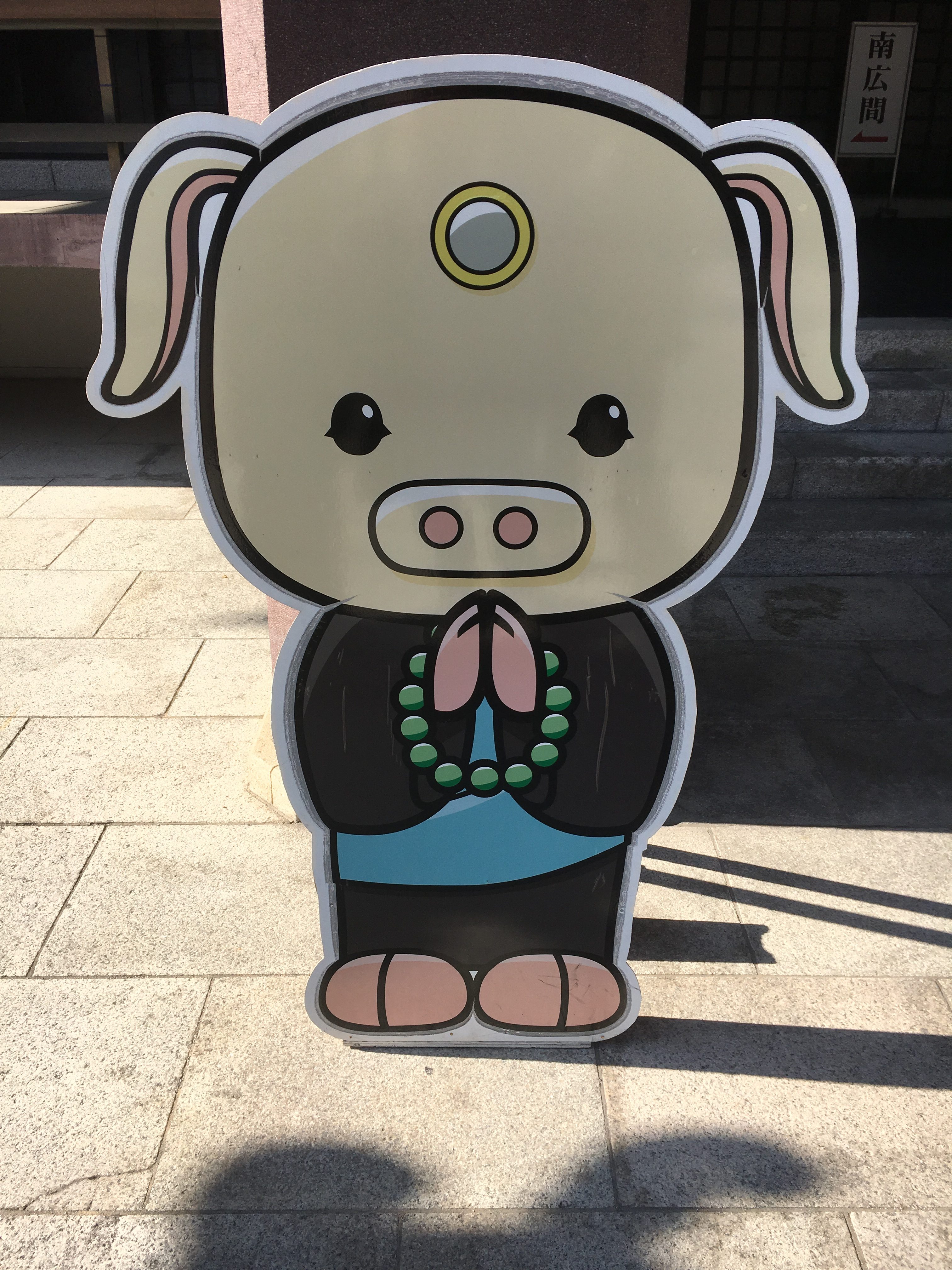 There is a little garden in Minami Mido, called Shishikui-en.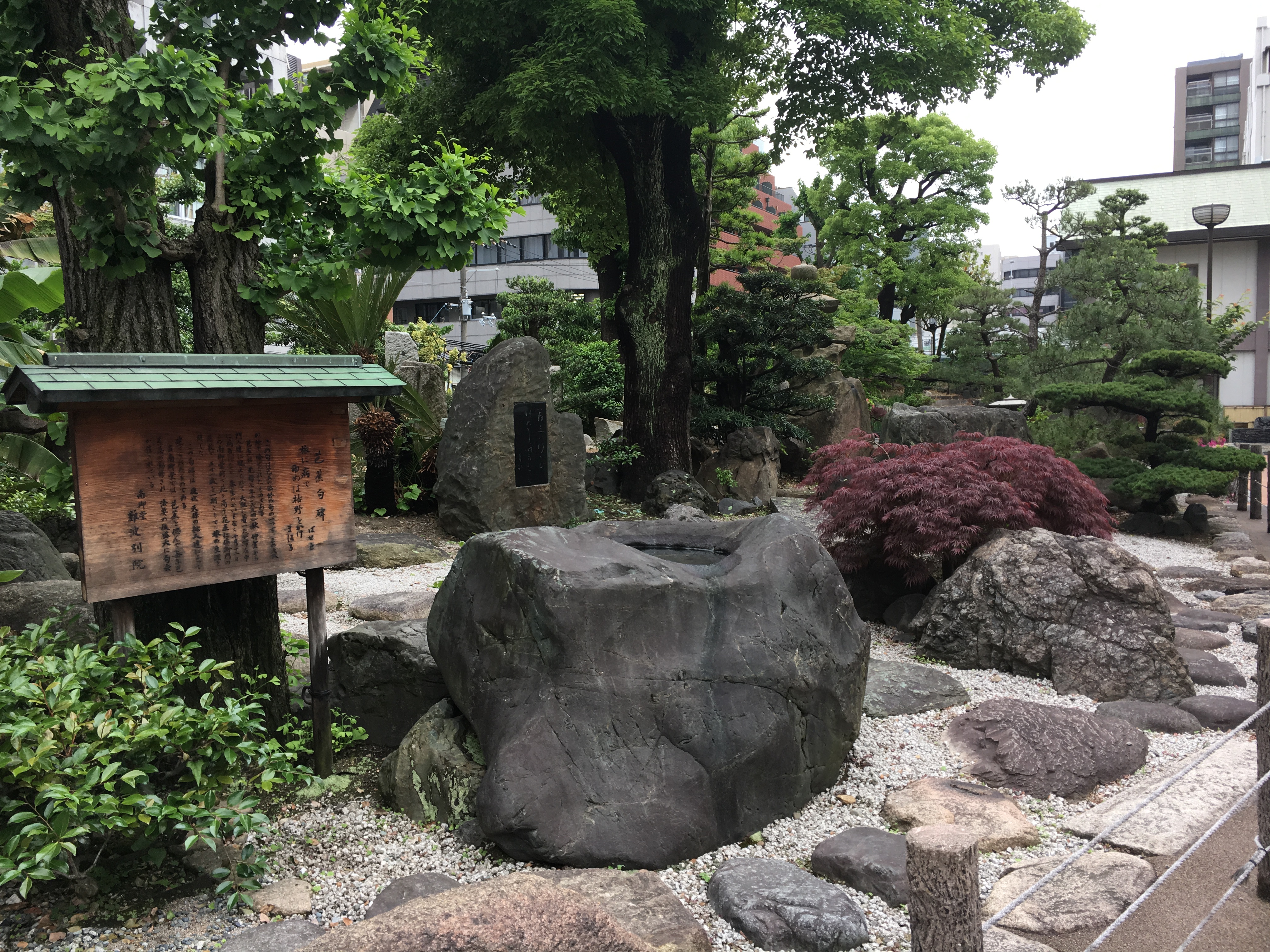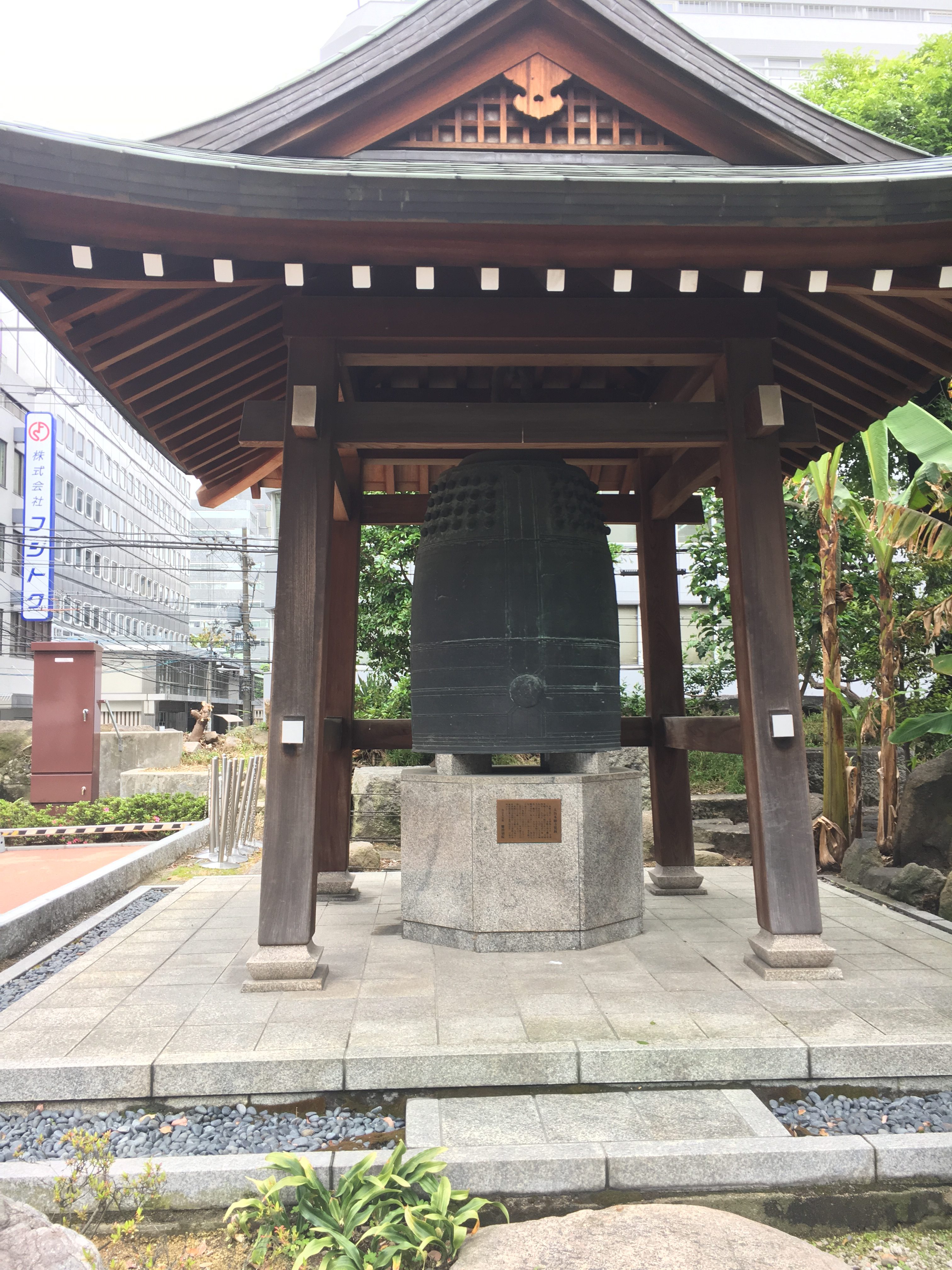 The bell near the garden is from the original Otani Hongan-ji Temple from the 16th century (1596).
These temples are very easy to get to and close to the center of the city. You could even visit both of them in the same afternoon! If you have very little time spend in Osaka, it is nice to know that you can take a stroll down an major road and still visit places of historic and cultural importance.
Minami Mido
Address

4-1-11 Kyutaromachi, Chuo-ku

, Osaka City,
Osaka Prefecture, 〒541-0056


Website

http://minamimido.jp/

Admission Fee

Free

Hours of Operation

6:00-16:00
Coming next time,
A summertime treat, hamo!
The adventure continues…