Senko-ji Temple, A Hell Temple in Osaka
Hirano ward of Osaka City is a very special place. Not only does it have the most residence of any other ward in the city, it also has historic charm. Hirano only suffered one large fire during the Siege of Osaka, so most of its historic buildings are intact. Among these historic building is a rather unusual temple, Senko-ji. In addition to the temple's historic value, it is one of the few temples that offers visitors a taste of hell.
The History of Senko-ji
According to the temple's records, Prince Shotoku made a statue of Yakushinyorai [薬師如来] (Bhaishajyaraja) .The prince then built a small temple around it—this would later become Senko-ji. Shortly after Shotoku's completed his small temple, the entire district of Hirano sprung up. In this sense, Senko-ji played a major role in the creation of Hirano.
Getting to Senko-ji
The closest station to Senko-ji is JR Hirano Station. From the JR station, leave from the south exit and walk south. Before long, you will see a long shopping street.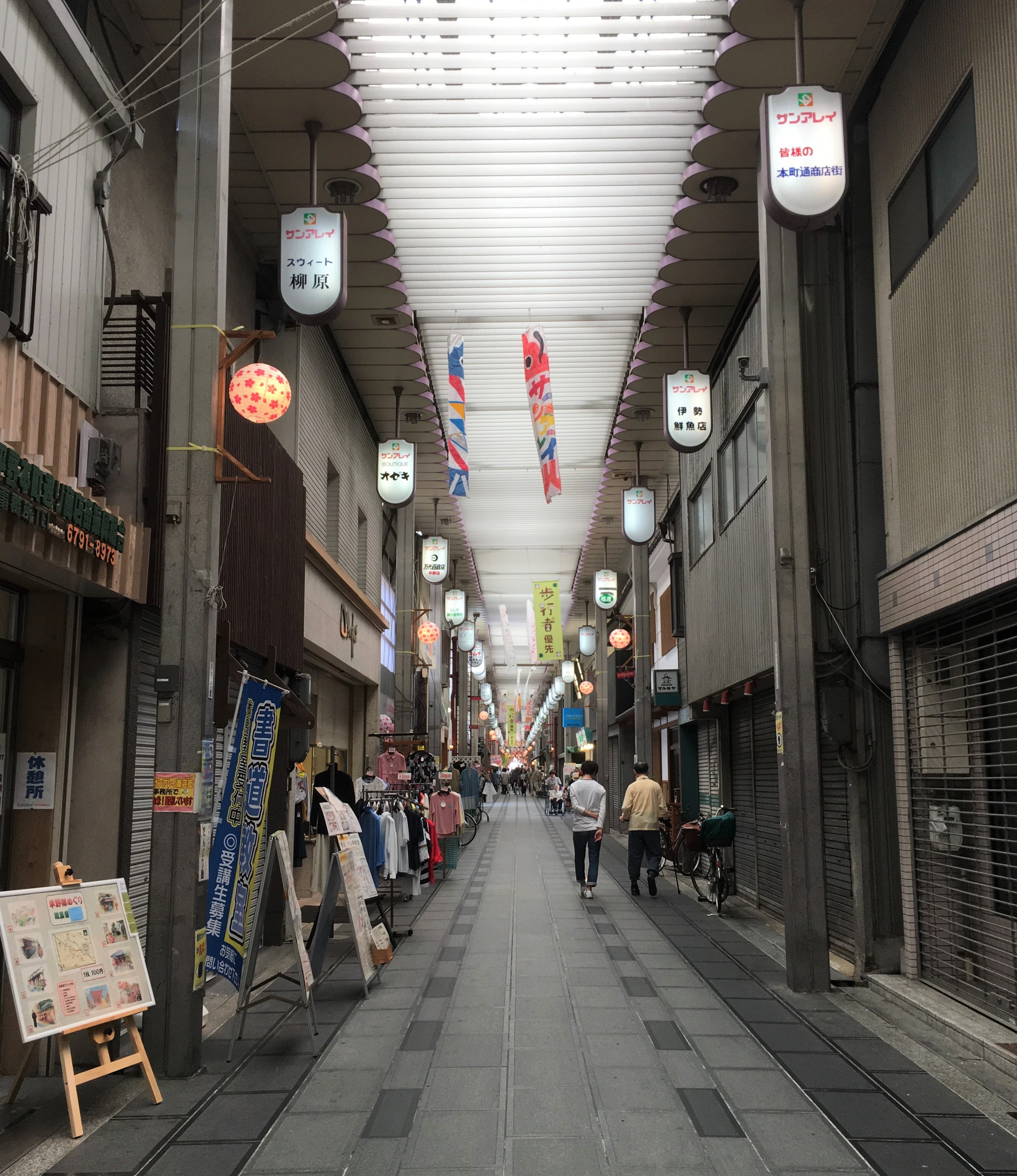 Head down this shopping street and Senko-ji is right next to the old Asahi Shinbun building.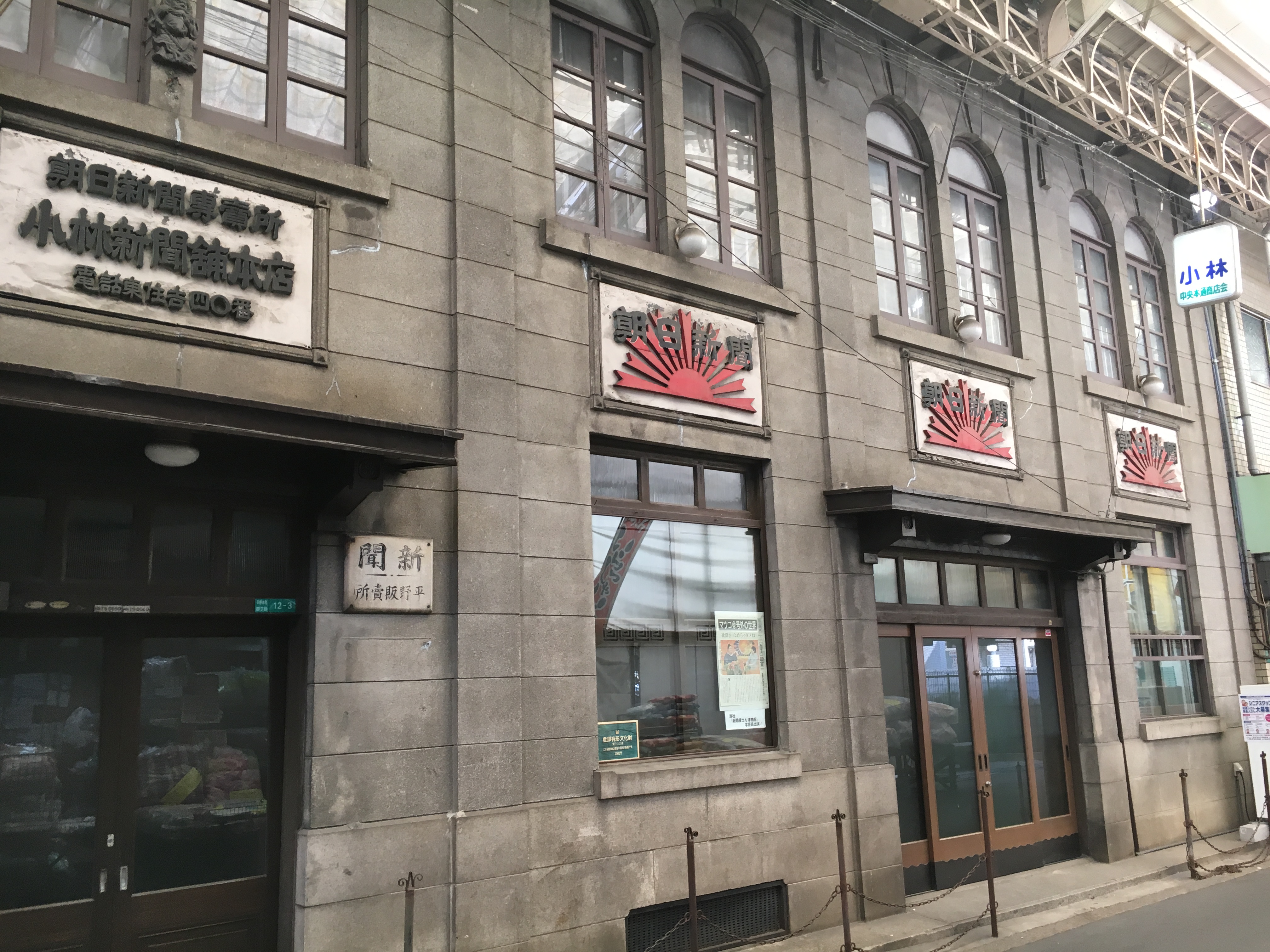 While this might sound easy, Hirano is like maze because its old narrow streets and winding roads. I strongly encourage you to take a map of some kind.
Temple Grounds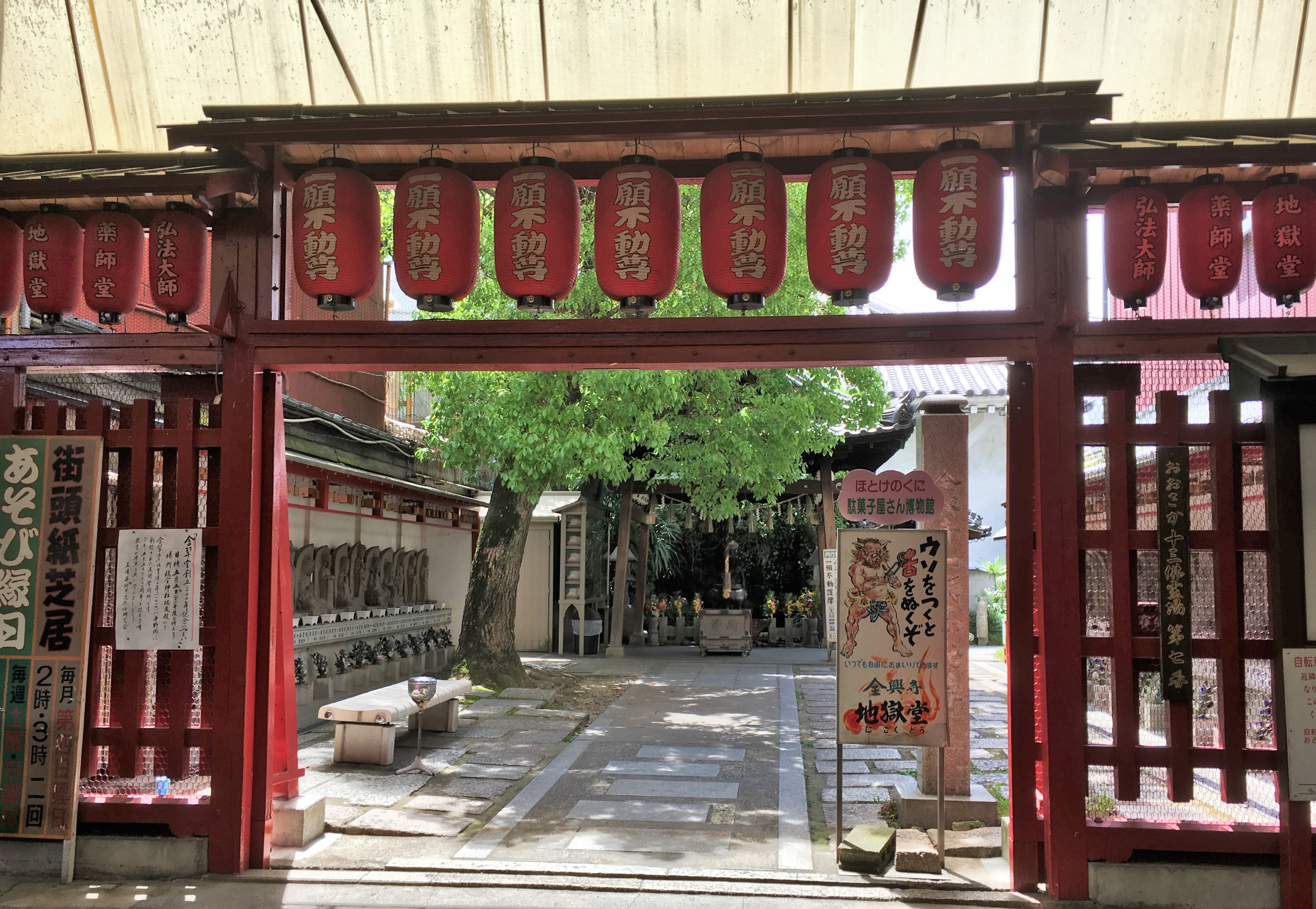 Once you get in the temple ground, you will immediately see the 33 statues of Kwannon, the Goddess of Mercy.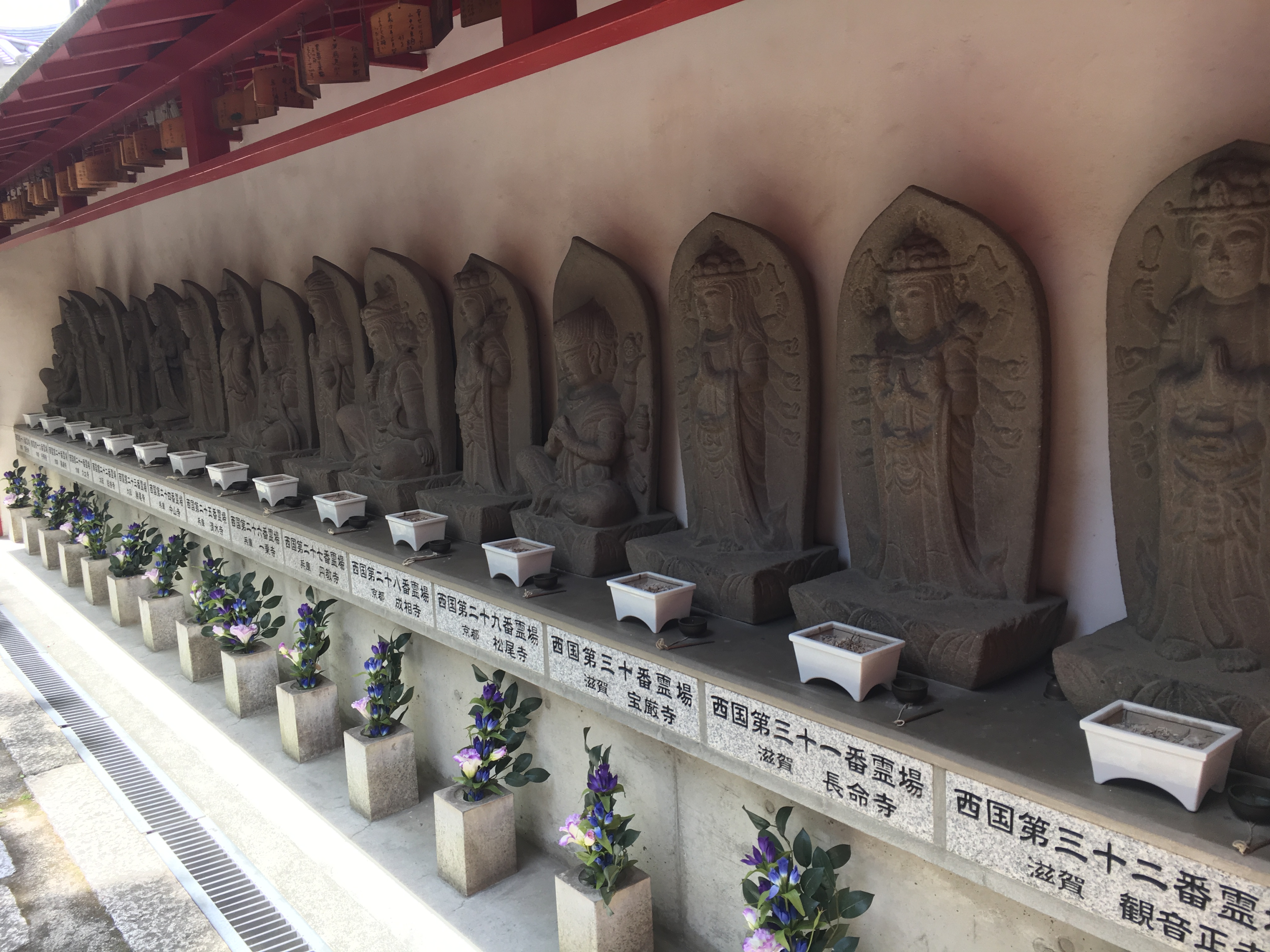 Also there is an Acala statue near the gate. Give him a splash and he might grant you protection.
Senko-ji is not very large temple, so it won't take you long to find the hondo, or main building. The hondo enshrines the statue of Yakushinyorai, but unfortunately it can only be viewed twice a year: once on January 8th and again in the fall. The day for the fall viewing is sometime between the end of September to the beginning of October. The temple also enshrines the head of a jizo blown off by one of Sanada Yukimura bombs during the Siege of Osaka.
Jigoku-do
Perhaps the most interesting things in this temple is not this hondo, but the jigoku-do.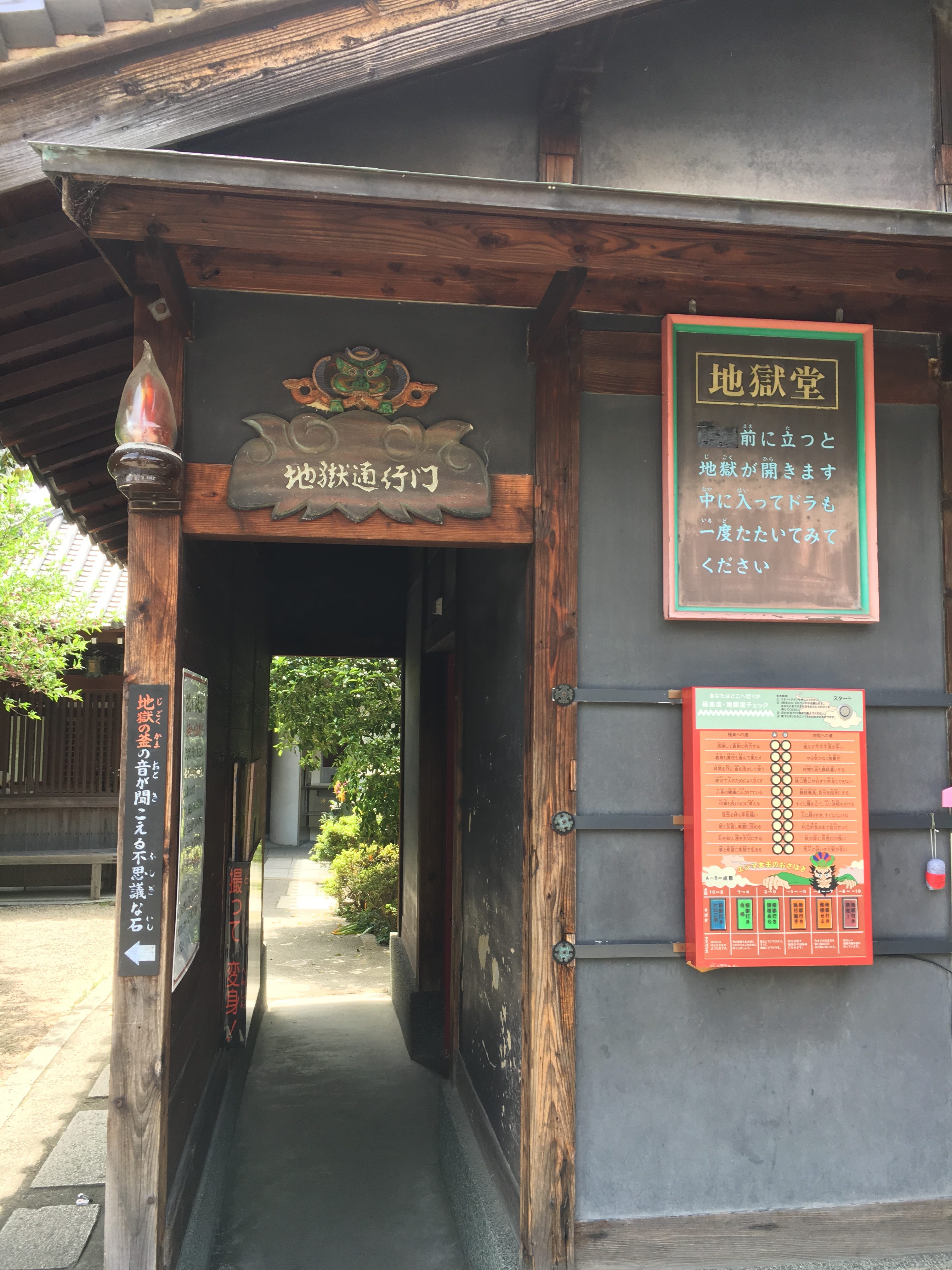 The Jigoku-do shows you what Buddhist hell looks like and even judges whether or not your soul is endanger of going to hell.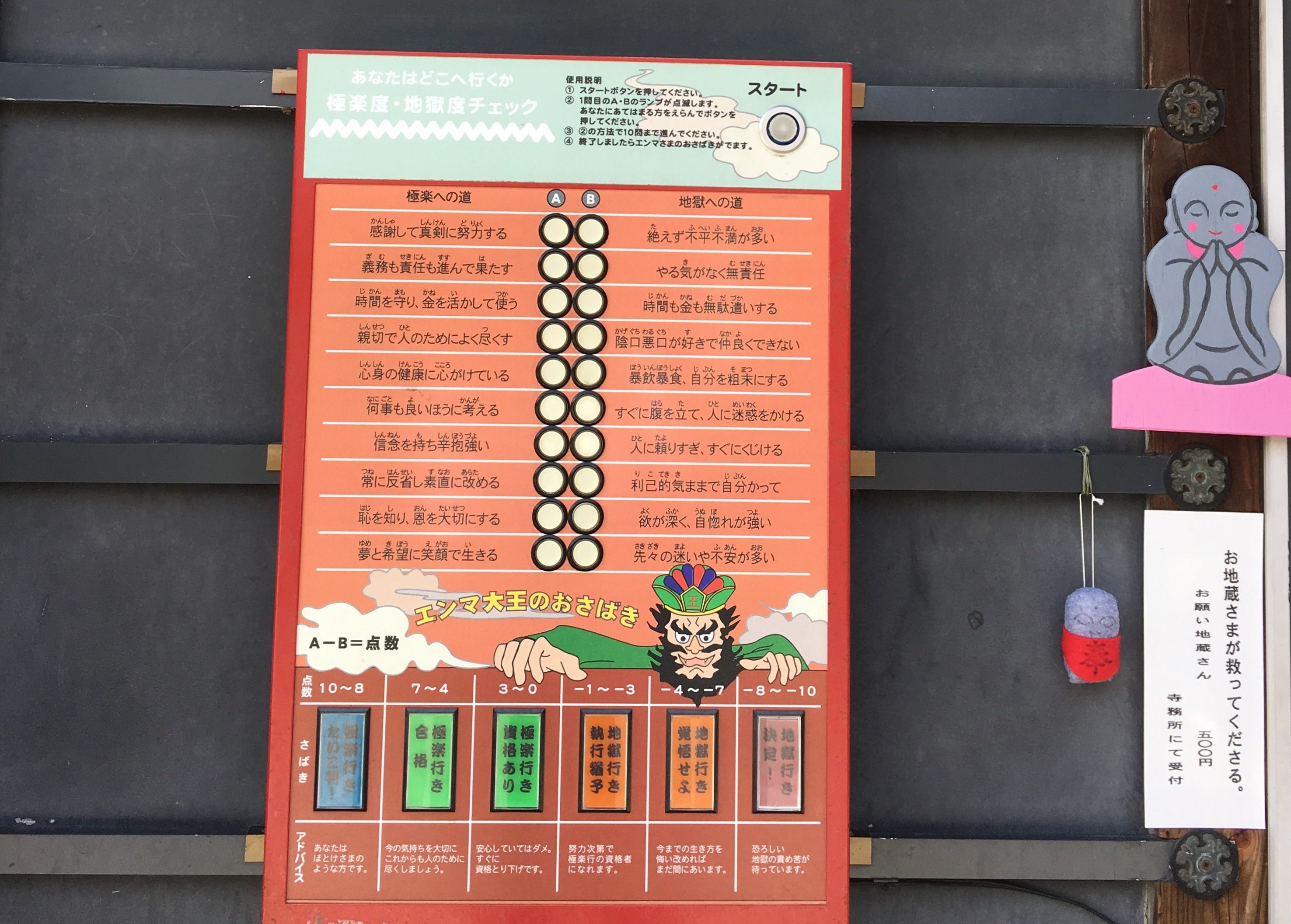 Though some people may see this as a childish gimmick, it's actually very well done. Their explanations are very clear, making it easy to understand how Buddhism conceptualizes hell. If you'd like to learn more about the Buddhist version of hell, check our our post on Buddhism and the afterlife.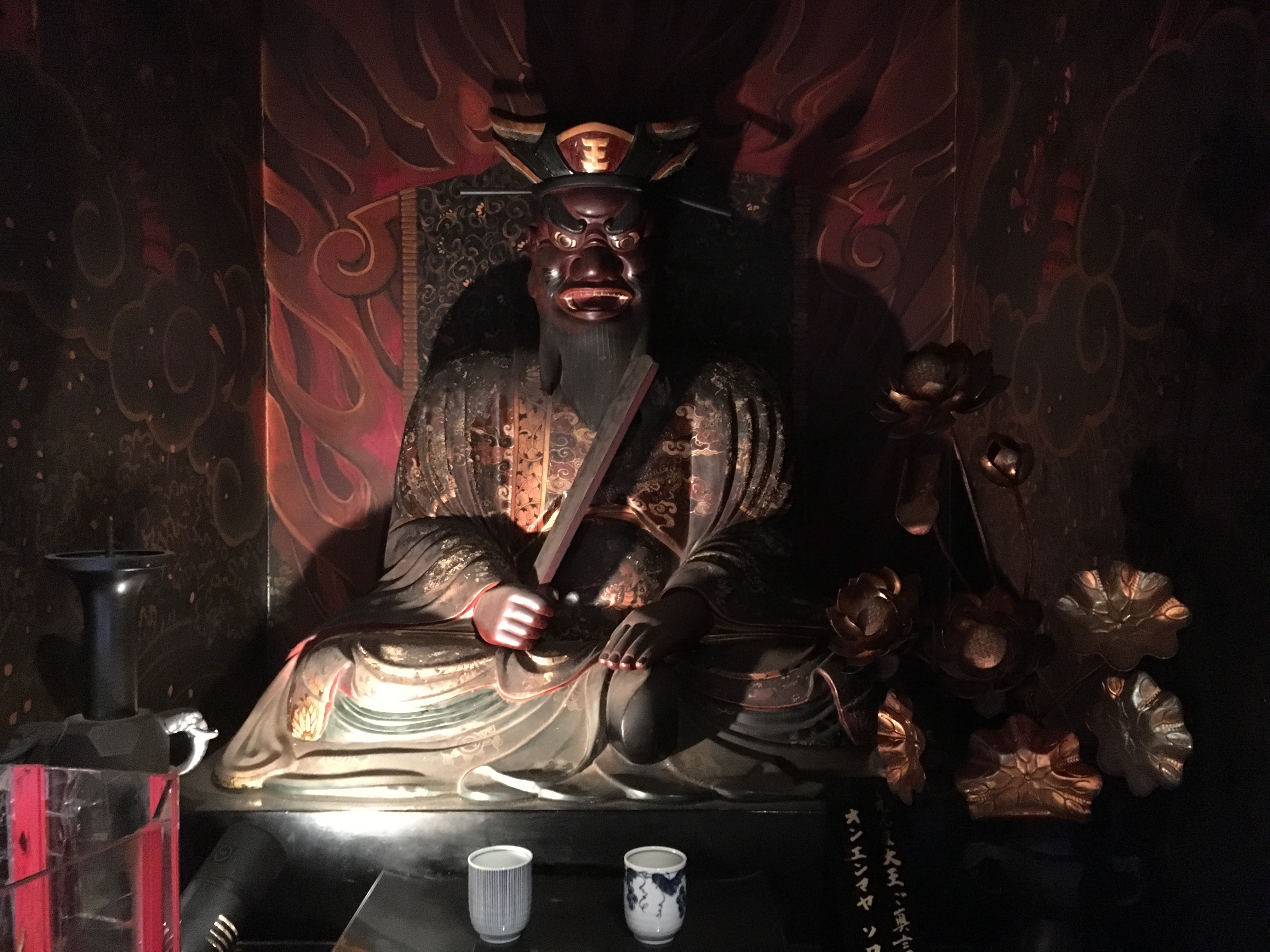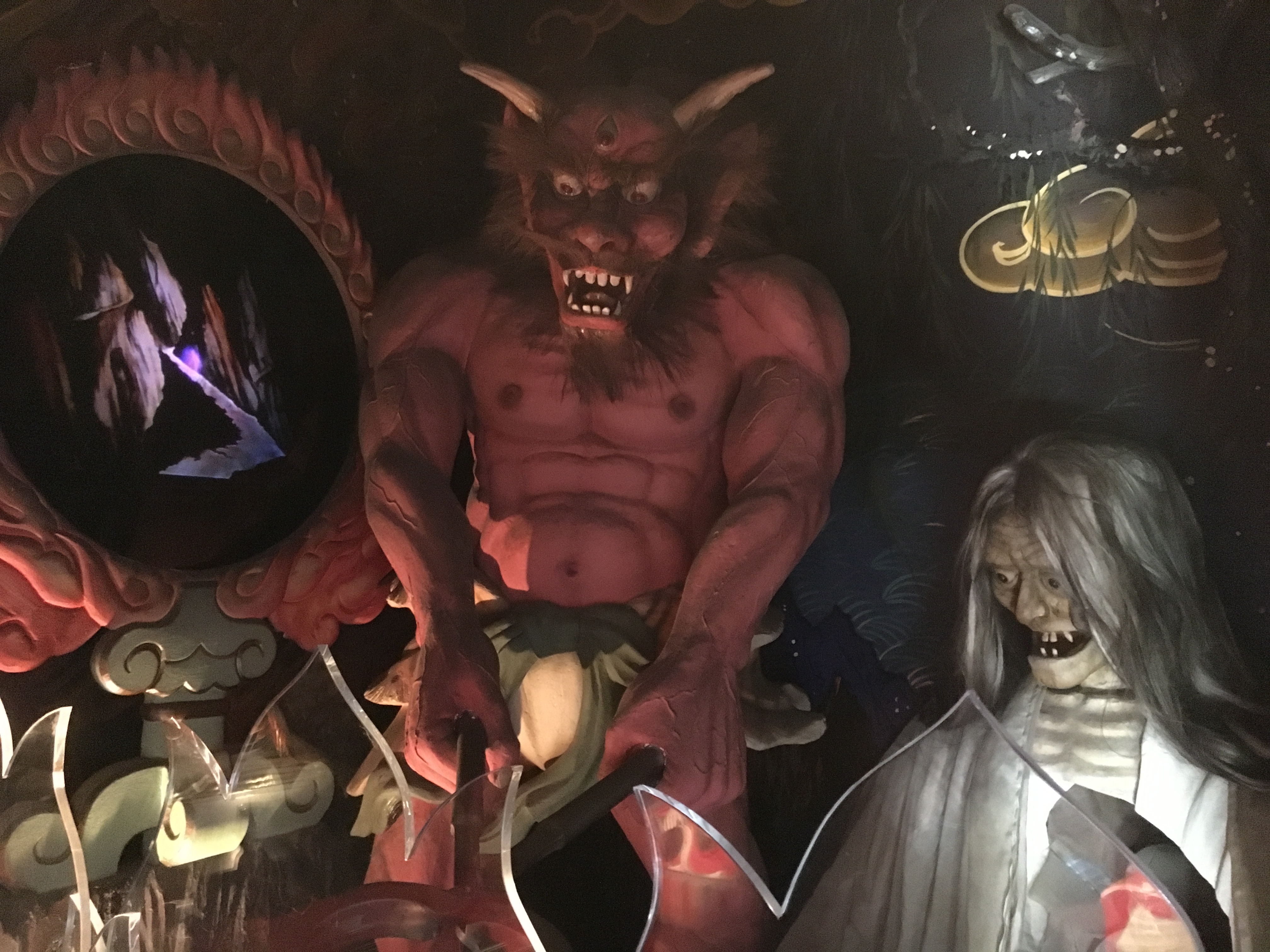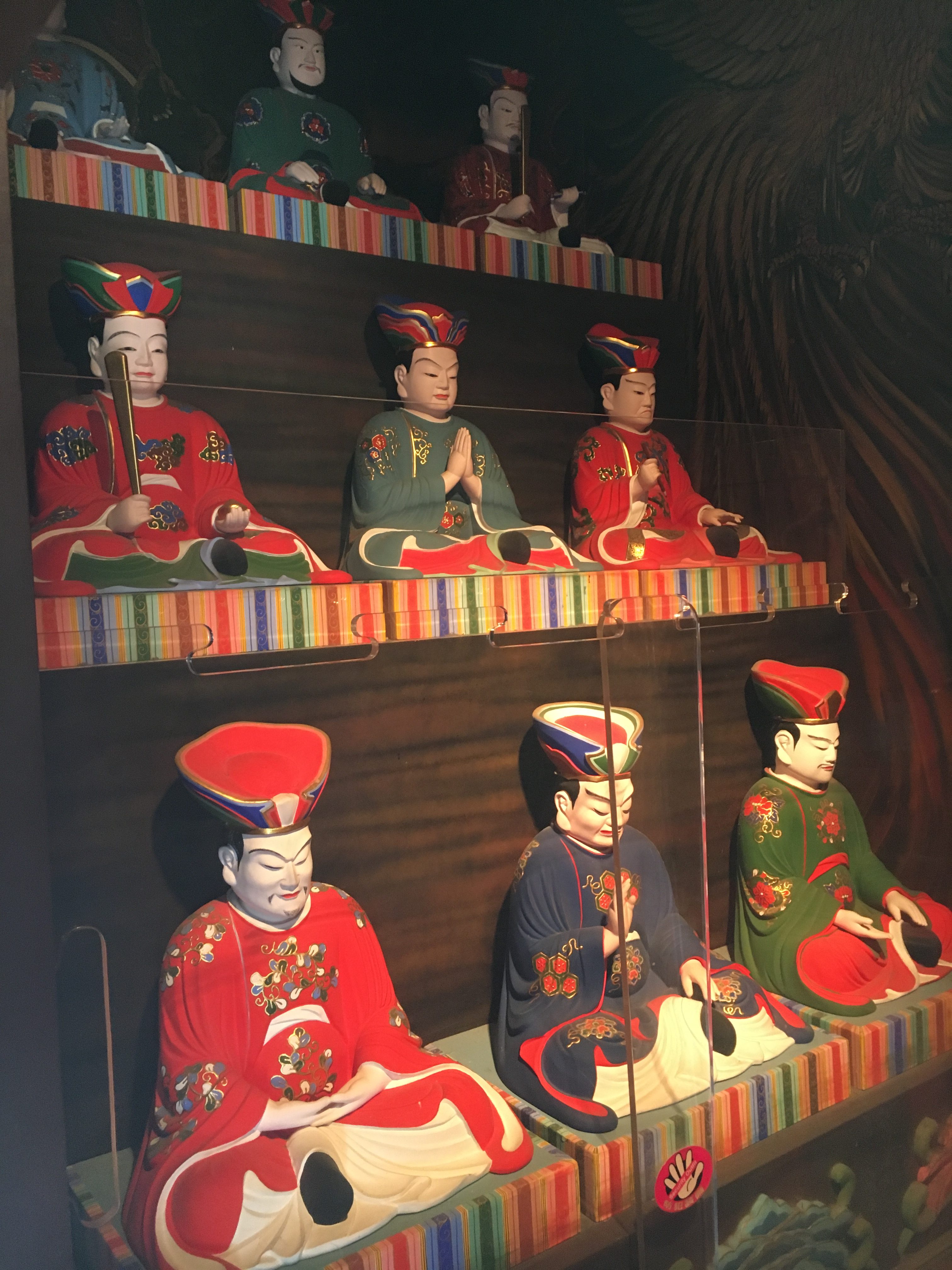 I guess the take home massage is that how you live your life and how you treat others is very important. Interestingly, the temple built this building in 1989 when many young people died due to bulling or any number of other social problems.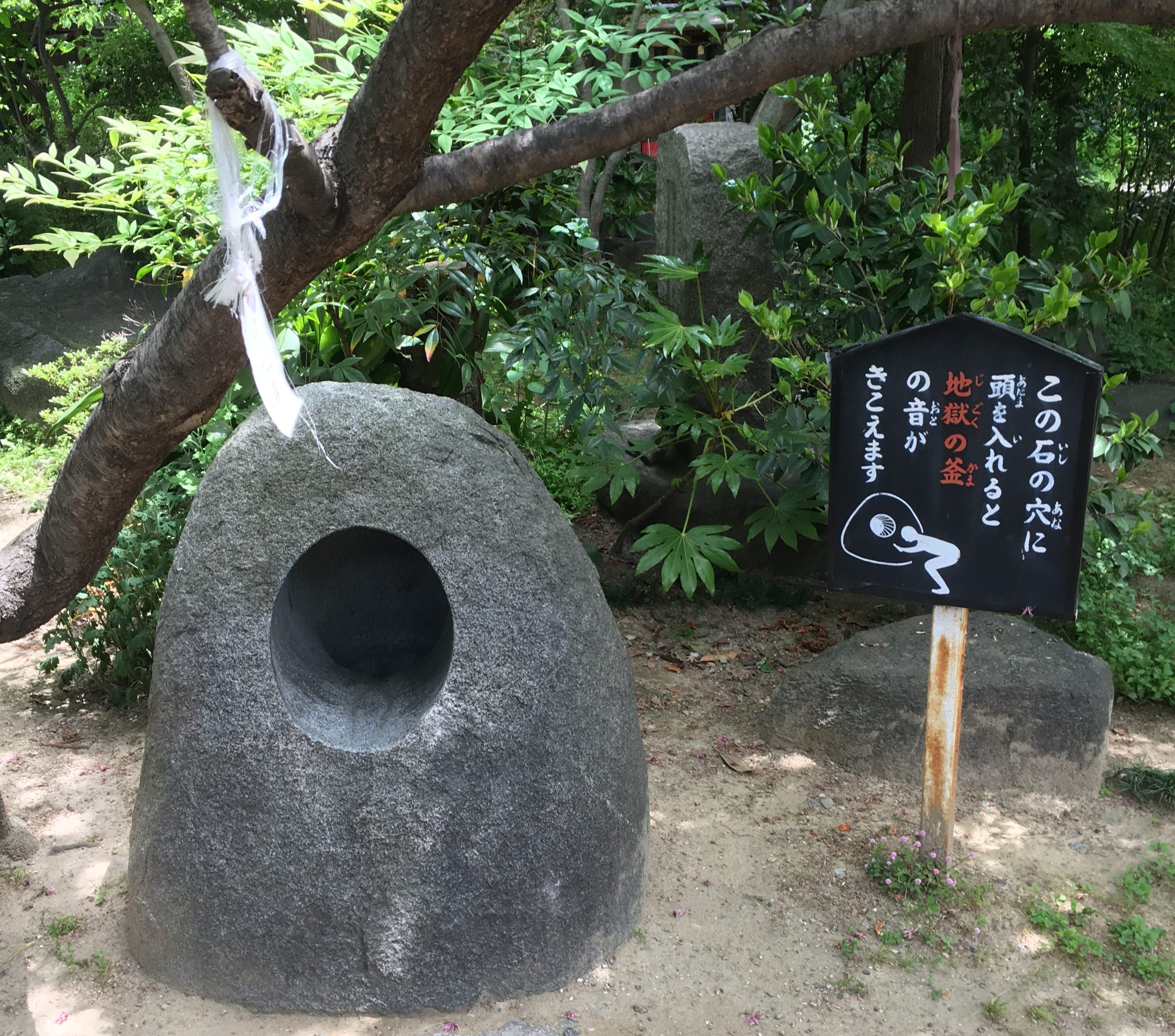 Hotoke no Kuni
While hell gets most of the attention, heaven is right next to it.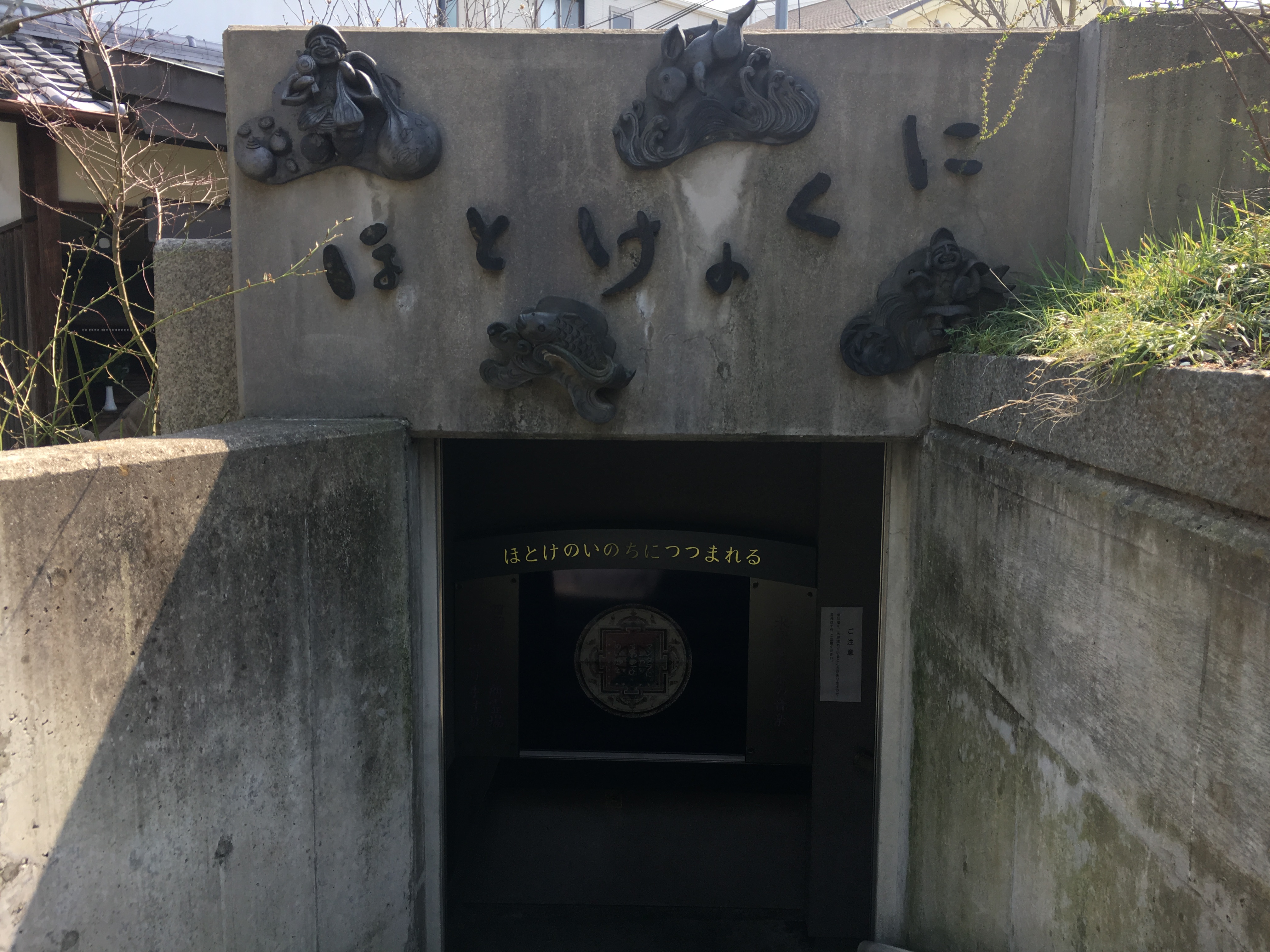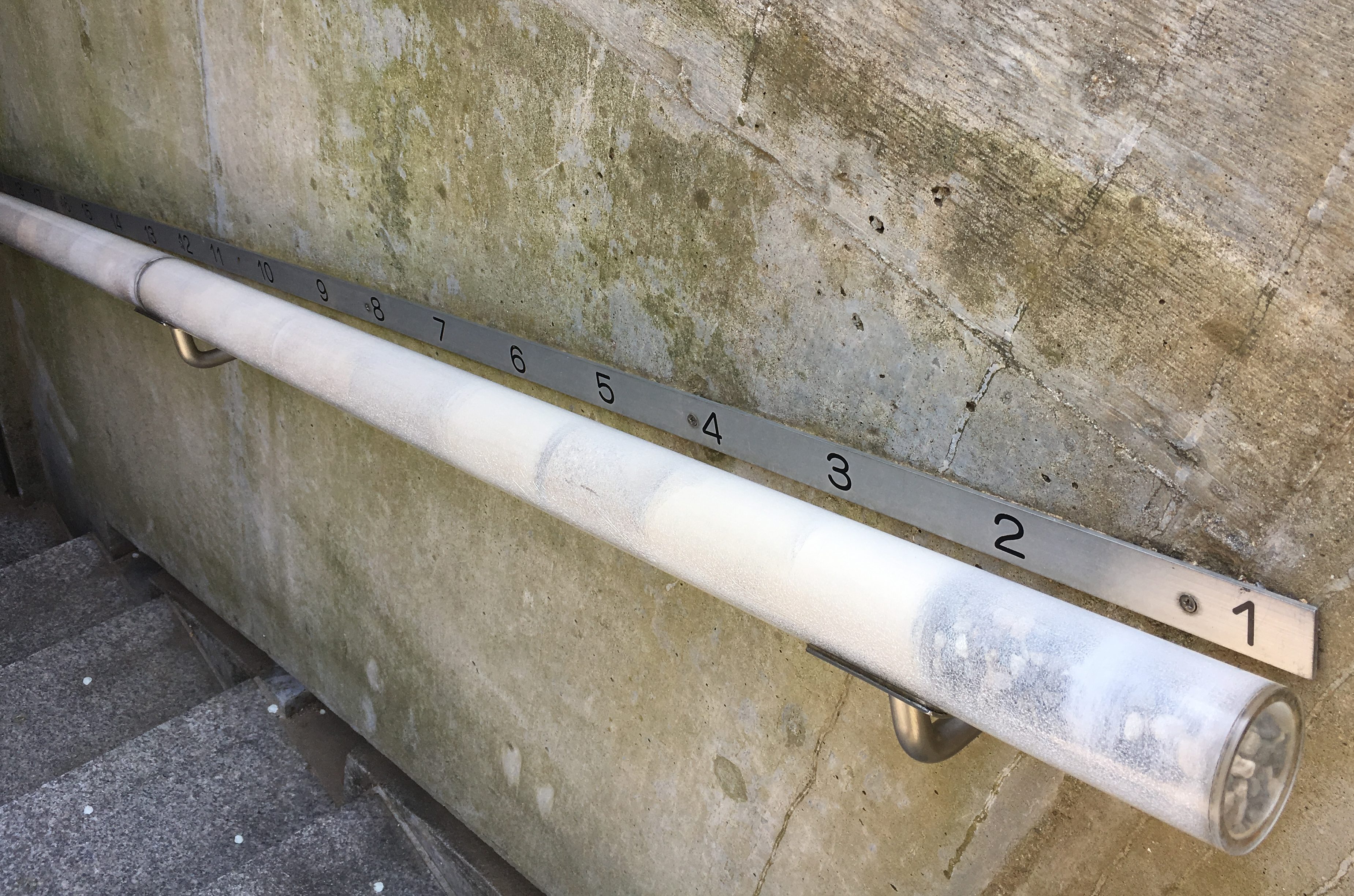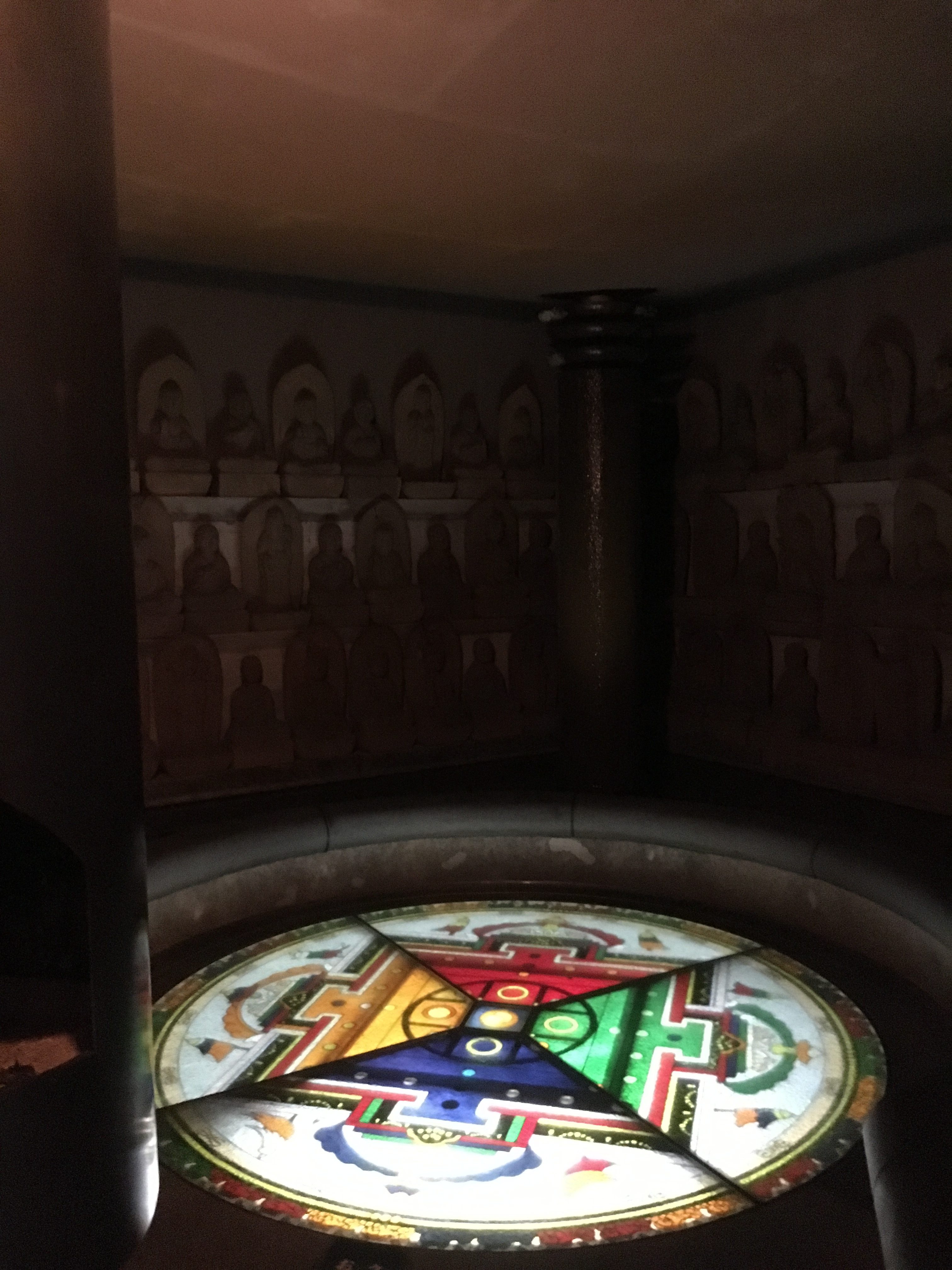 In Hotoke no Kuni, you can meditate on the glass floor while surrounded by 50 Buddha statues.
Senko-ji Temple
Address

Hiranohonmachi, Hirano ku, Osaka-shi,
Osaka Prefecture, 〒 547-0044

Website

http://www.senkouji.net/

Hours of Operation

Mon-Sun




9:00-19:00

Admission Fee

Free
Coming next time,
The largest wooden structure in Osaka: Dainenbutsuen! 
The adventure continues…