Sefukuji Temple, the Saigoku Pilgrimage's Most Remote Temple
Centuries ago, many of the temples of the Saigoku Kannon Pilgrimage were very challenging to access. Often located deep within forests or high on mountains, the remoteness of these temples is part of why they were so sacred. With the construction of railroads and other modern forms transportation make getting to most Saigoku temples easy to reach. That being said, there are still few that still hard to access. One such temple is Sefukuji Temple, the fourth temple of Saigoku 33.
Sitting comfortably at the top of Mt. Makio, Sefukuji Temple has no nearby station and requires a 30 minute hike up the mountain. For this reason, Sefukuji Temple has the reputation of being one of the most challenging temples of the entire pilgrimage.
The History of Sefukuji Temple
Sefukuji Temple is quite old temple, even for a temple part of the Saigoku Pilgrimage. The temple's origins seem to date back to when Buddhism was new to Japan, around the era of Emperor Kinmei. According to the temple legend, monk Gyoman built the temple to enshrine Miroku Bosatsu [弥勒菩薩], in hopes of curing the emperor's illness. Later in the Nara Period, Hokai, a high ranking disciple of Gyoki, came to the temple. Gradually, temple prospered and it is said that few thousand monks practiced at Sefukuji Temple. Some of those monks included the Kukai's teacher, Kinso, as well as Kukai himself.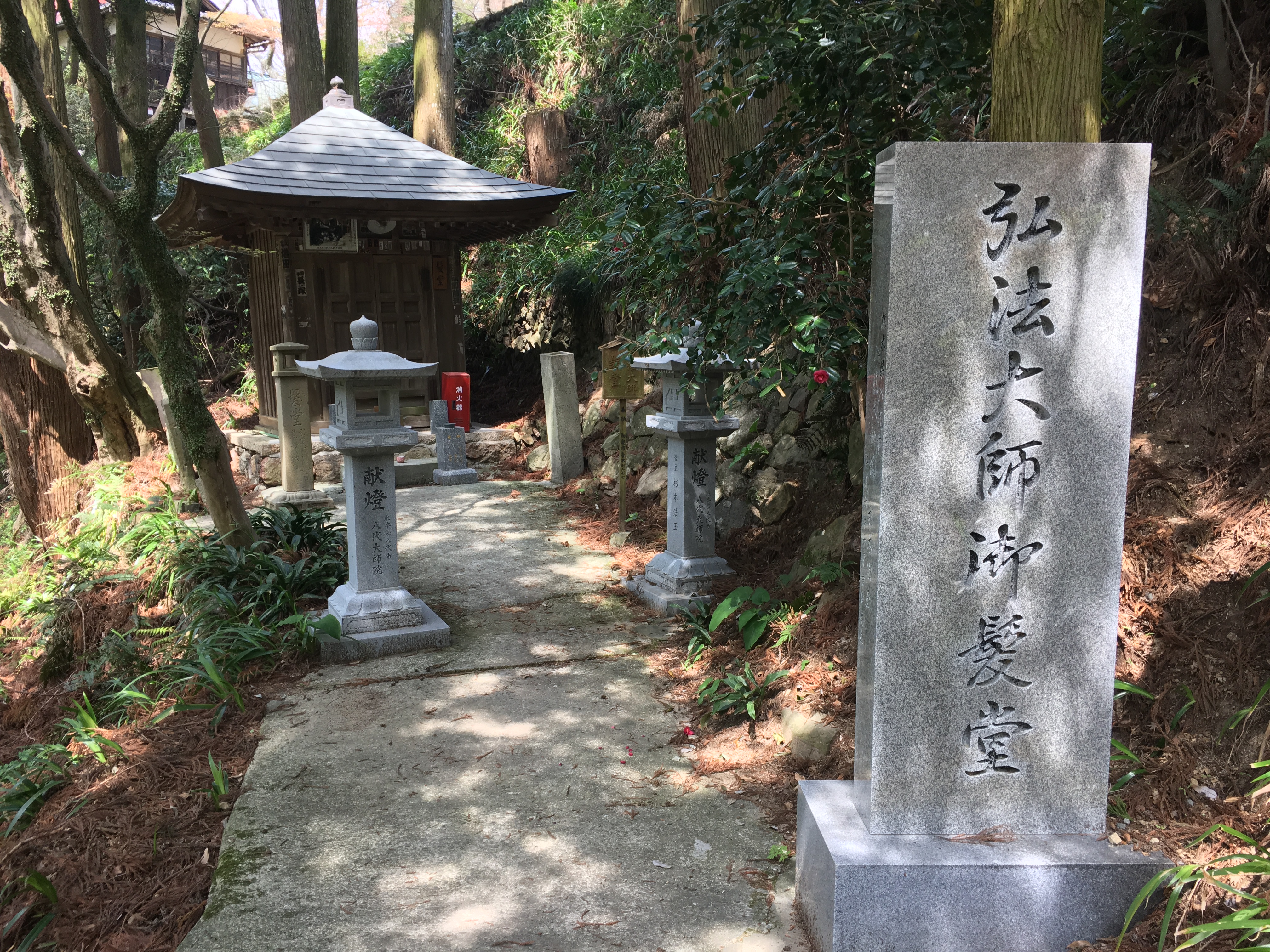 Unfortunately, being famous also meant being powerful. In 1581, Nobunaga set fire to Sefukuji Temple. Toyotomi Hideyori rebuilt the temple shortly after it burned down but a mountain fire in 1845 burnt it down a second time, dramatically reducing the temple's overall size. After the mountain fire, most of the temple remained in ruin until the late Edo Period.
Getting to Sefukuji Temple
To get to Sefukuji Temple, take the Nankai Main Line to Izumiotsu Station. Alternatively, you could take the JR Hanwa Line to Izumi-fuchu Station, or the Semboku Kosoku Line to Izumi-chuo Station.
Then, take a Nankai bus bound for Makiosan-guchi [槇尾山口]. Get off at the Makio Chugakko-mae [槇尾中学校前] bus stop and cross the street to switch to an *Orange Bus [オレンジバス]. To be honest, Orange Buses just look like vans—but they do have oranges on them?
Anyway, ride the bus to the last stop, Makiosan [槇尾山].
Once you reach Makiosan, it is another kilometer up the trail to the temple. You probably don't need any gear other than a decent pair of shoes, but you will need plenty of drinks, especially because there are no vending machines near the mountain or on the temple grounds.
*Orange bus service is very infrequent, so make sure to check the service schedule; pdf here. If the pdf doesn't work check this page to see if it the schedule was recently updated.
Temple Trail
The trail to the temple starts from here. 
Before you get started you can visit Benzaiten Shrine, which is right next to the trail.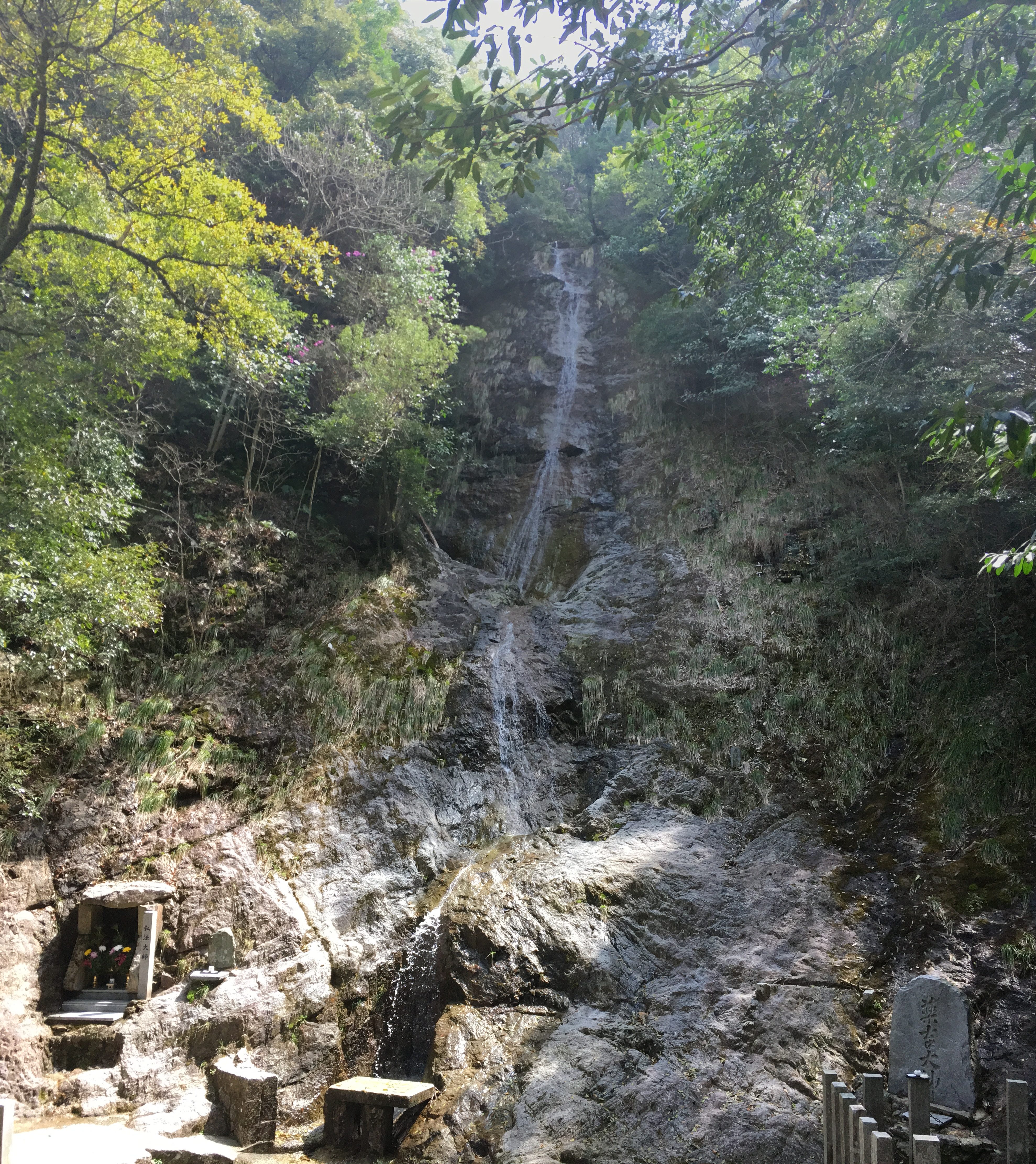 Despite Sefukuji's reputation as being one of the hardest to access temples of the Saigoku Pilgrimage, we didn't think it was that hard. We've easily walked a lot more in Koyasan and Mt. Kasuga. Still, the incline up the trail is a bit steep at first, so it will get your heart rate up a little.
Temple Grounds
From Romon Gate, it takes only about 20 minutes to get to the hondo.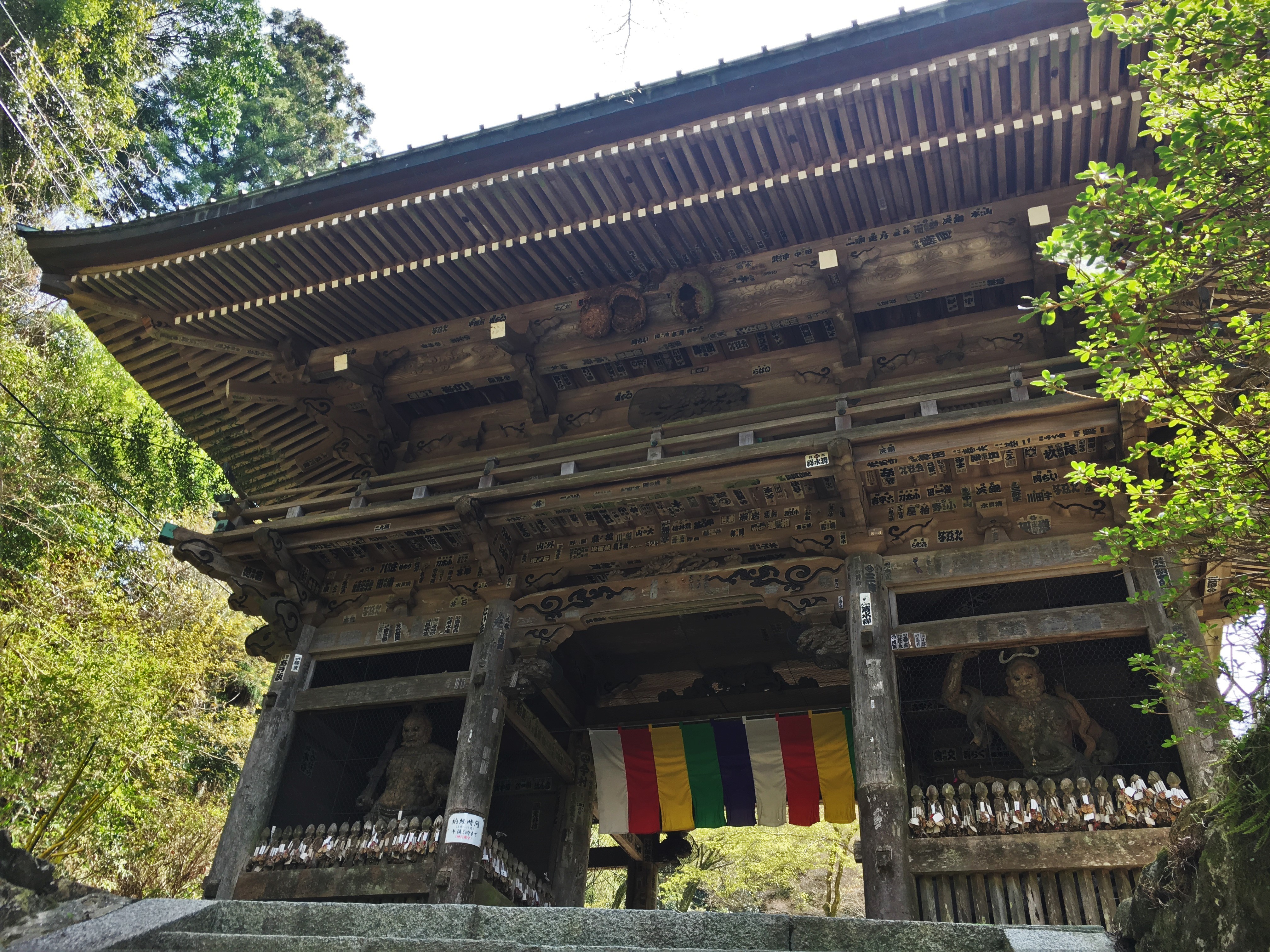 Just before the hondo, is a little temple that enshrines Kukai, who allegedly became a monk in this temple. 
 Sefukuji is much smaller temple than many of the other Saigoku temples we've been to, but even still the temple had plenty of visitors.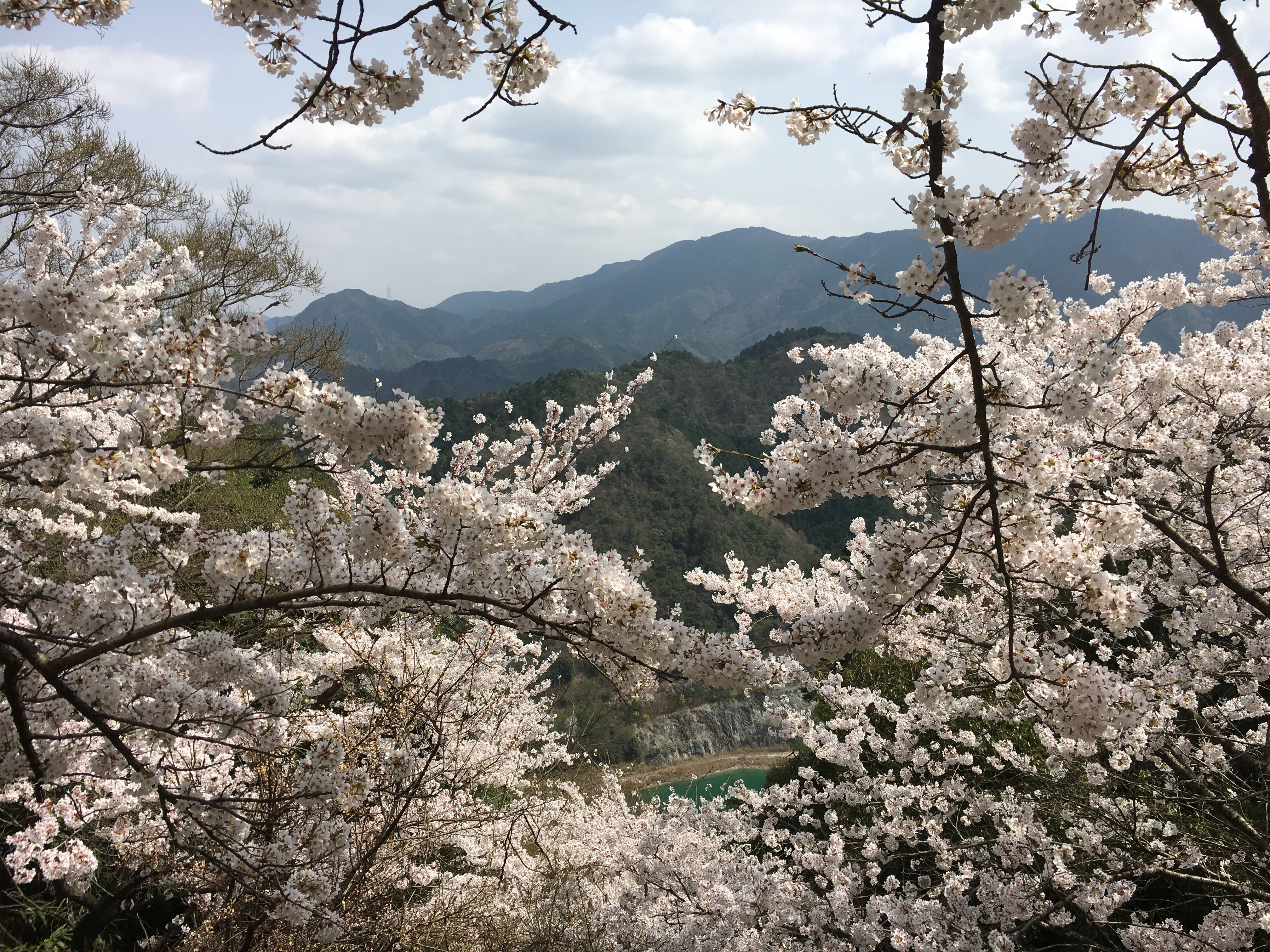 Hondo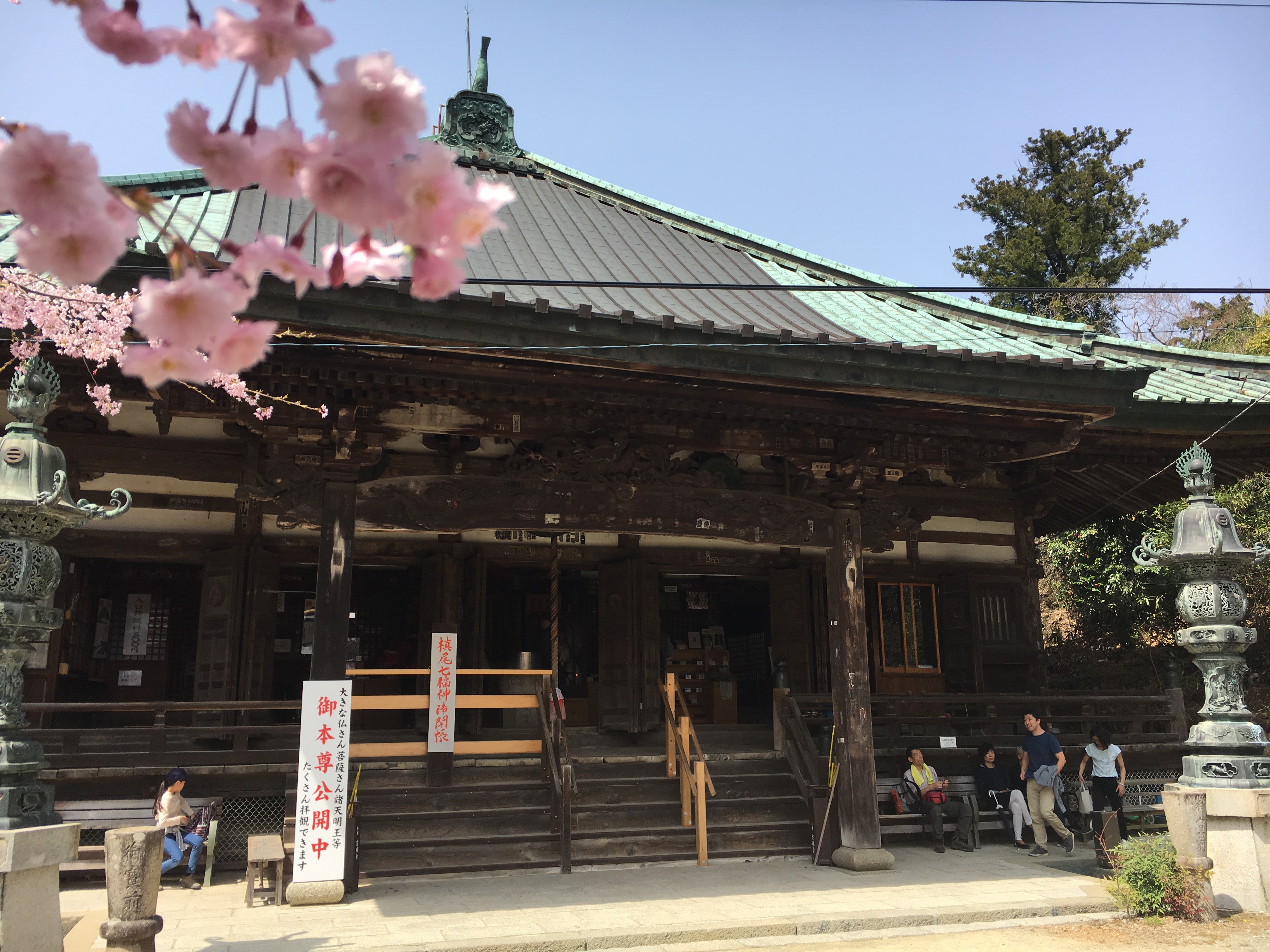 The Buddha statues at Sefukuji are open to the public, but you have to pay an additional 500 yen to go inside the hondo and look at them. These statues include Miroku Bosatsu, Kannnon Bosatsu and several other statues. 
Temple Deities
Senju Kannon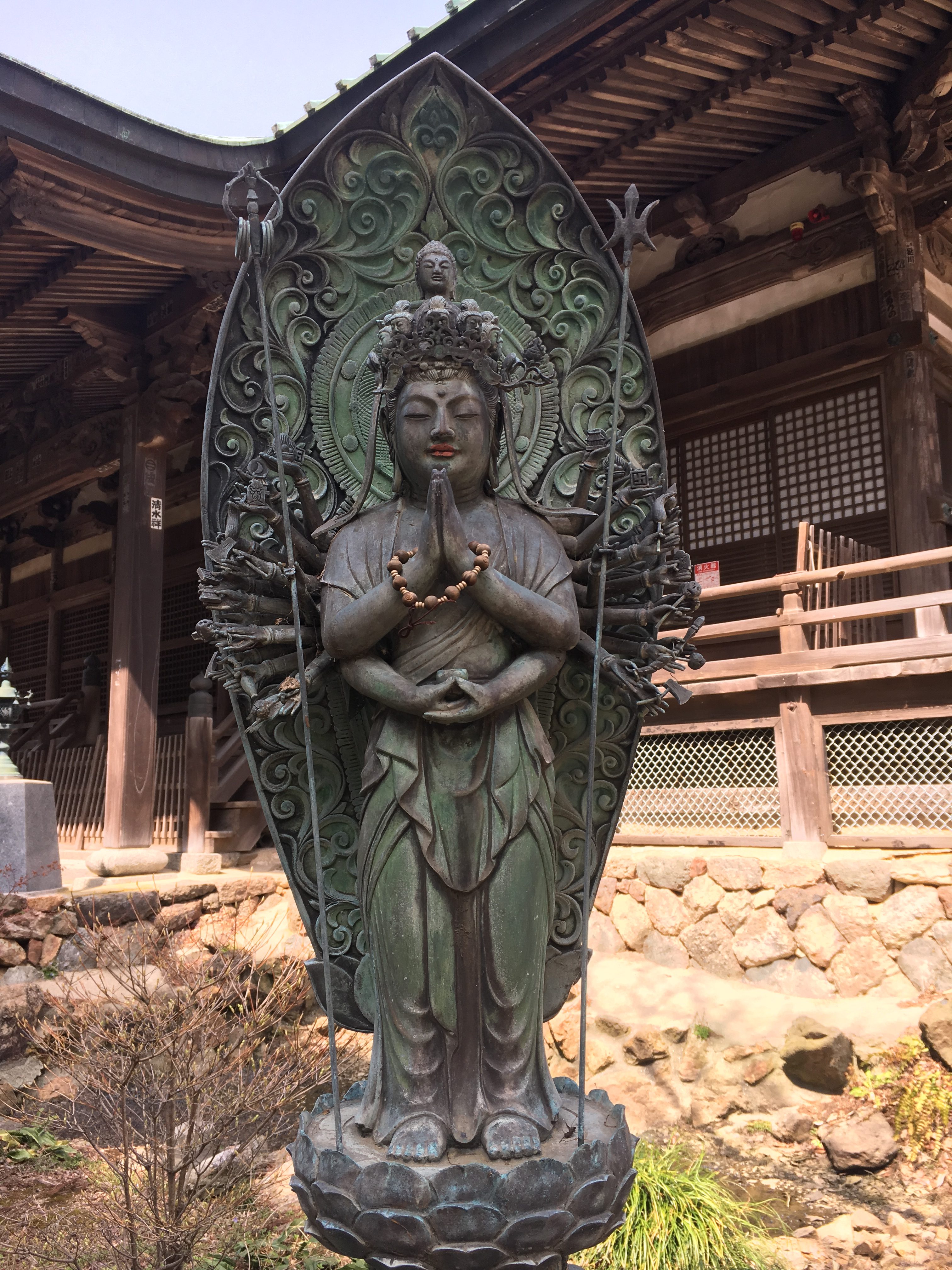 Although Miroku Bosatsu is the main Buddha of Sefukuji, the reason Sefukuji Temple is part of the Saigoku Pilgrimage is because of Senju Kannon visit to the temple. According to legend, during Hokai's time in Sefukuji, a monk deeply devoted traveling monk came to study for a time at Sefukuji. When the monk was ready to leave, he asked the other monks to give him some money for his journey back. However, they refused, and the monk got angry and left. Dissatisfied with the other monks' refusal, Hokai chased after him. Just as he was catching up, to Hokai's surprise, he saw the traveling monk walking along the surface of the sea. Hokai realized that monk was an incarnation of Senju Kannon! When he returned to Sefukuji, he carved a statue of Senju Kannon to honor her visit.
Bato Kannon Bosatsu [馬頭観音菩薩]
During Emperor Kazan journey to Sefukuji from Kokawa-dera Temple, he became lost. However, he was guided by a mysterious horse and arrived to Sefukuji. As thanks to the mysterious horse, Emperor Kazan donated a statue of Bato Kannon to the temple. Bato Kannon is a very unusual looking version of Kannon Bosatsu. For example, it has horse head on its top of the head, show its soles and has somewhat angry face.
Sefuku-ji Temple
Address

136 Makiosancho

, Izumi,
Osaka Prefecture 〒594-1131

Phone Number

0725-92-2332

Hours of Operation

Dec-Feb




8:00-16:00




March-Nov




8:00-17:00

Admission Fee

Free
Rather than challenging, we thought the hike to and from Sefukuji was rather pleasant. If you can, be sure to come during late March or early April to see the temple's cherry blossoms trees in full bloom. It will probably take the better part of the day to complete your journey, but if you do, you will have a rare accomplishment under your belt.  
Coming next time, Osaka History Museum and Naniwa Palace!
The adventure continues…