Sakai's National Treasure: Sakurai Shrine
Despite having been ravaged during the Siege of Osaka and World War II, Sakai City and its surrounding boarders still have plenty of historic things to see. Sakurai Shrine [桜井神社], in particular, is one of Sakai's most precious cultural and historic landmarks, as well as a Japanese national treasure.
The History of Sakurai Shrine
The origin of Sakurai Shrine predates the 6th century, when the Sakurai clan used the shrine as a place to sanctify their ancestors. However, somehow, by the 6th century, the local people had claimed the Sakurai clan's shrine and enshrined the Hachiman gods in it. This earned the shrine the nickname "Niwadani no Hachiman-san." 
Getting to Sakurai Shrine
[mappress mapid="24″ width="95%"]
Although Sakurai Shrine is located in Sakai City, it is very far from the city center. To get there, take a Senboku Kosoku Line from Namba (departs from the Koya Line platform), and get off at Izumigaoka Station. From there, take the bus bound for Hata and get off at Sakurai Jinjya Mae.
Alternatively, from Izumigaoka you could take the bus bound for Hachigamine, get off at the Katakura stop, and walk 5 minutes east. The bus service comes about once an hour. It is possible to walk from the Izumigaoka Sta. to Sakurai Shrine, and actually we did that, but it was little bit dangerous. The narrow roads have a lot of consistent traffic and since there is no sidewalk, it can leave you feeling pretty vulnerable at times. 
Shrine Grounds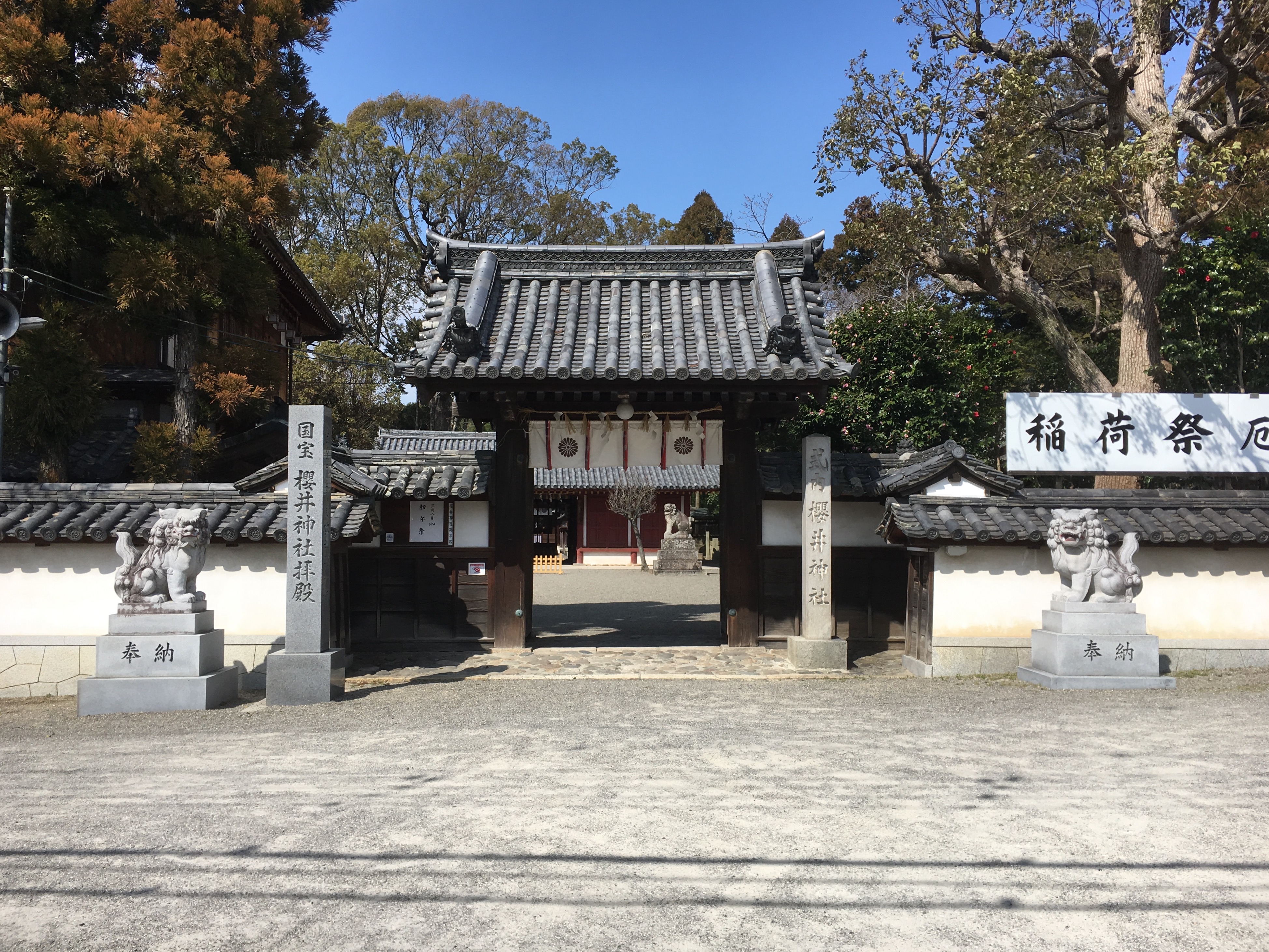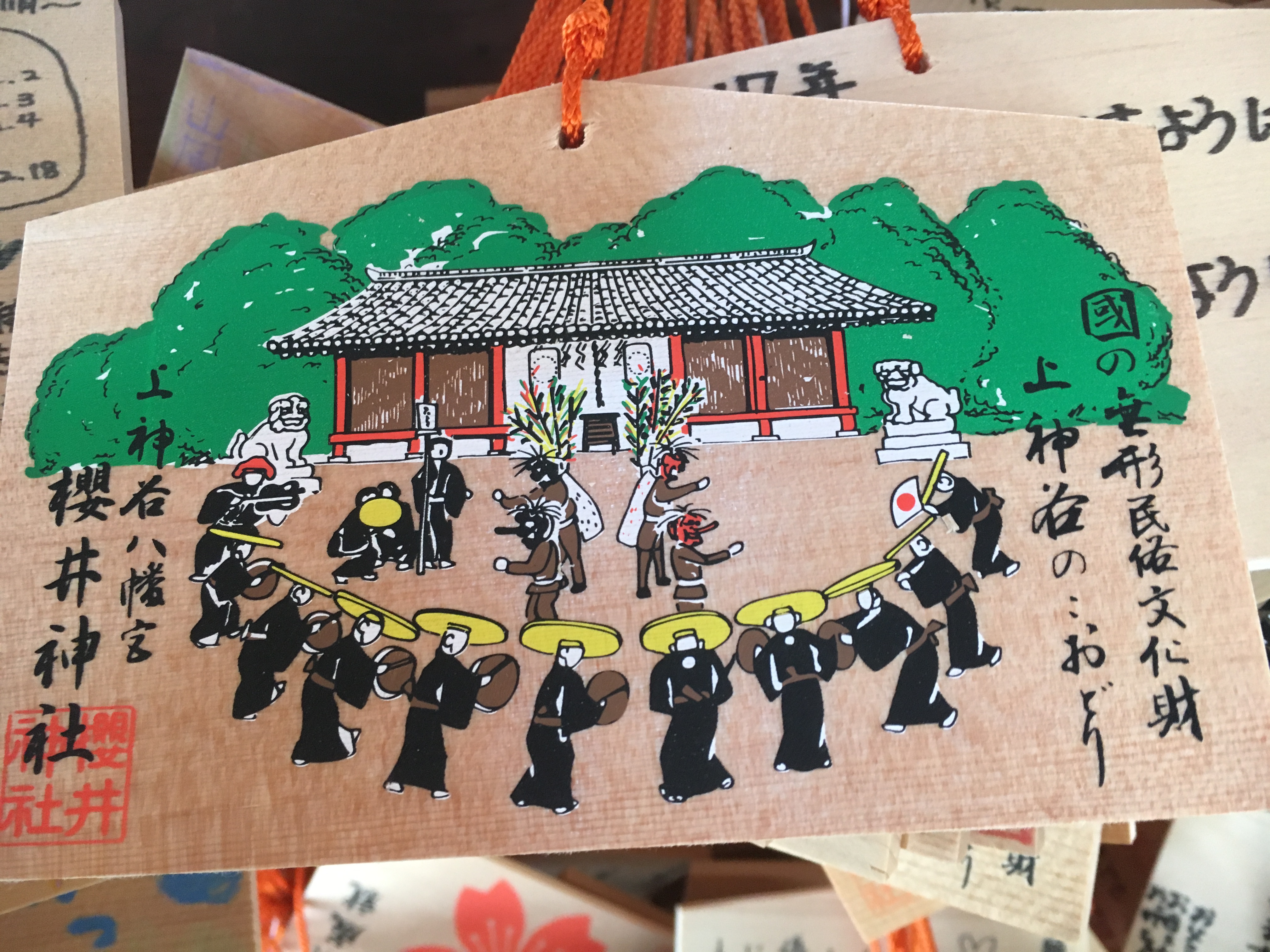 Sakurai's Haiden
Once you enter the shrine, you will immediately see its unique haiden. The haiden of Sakurai Shine has several notable characteristics that are very different from shrines throughout Japan. Although most of Sakurai Shrine burned down during the war between Nobunaga and the monks of Negoro-ji, Sakurai's haiden was somehow spared and has not been altered since the Kamakura Period.
Don't know what part of a shrine is what? Check out Basic Guide to Shinto Shrines
Straight away you will notice two things that are different about this haiden. The first is the attractive contrast between the red wooden panels and the whitewashed walls, and the second is the shrine's roof. While most Shinto shrine roofs are usually made from the bark of cypress trees, or covered in copper plates. The roof of Sakurai's haiden however, is covered in tiles.
What makes this haiden truly special though is the fact that it is what is known as a wari-haiden [割拝殿]. A wari-haiden is a haiden that has a covered passageway in the middle known as a medou [馬道] and the prayer alter is usually located at the end of the medou. The wari-haiden is a very traditional, but rare form of Shinto architecture, and is what makes Sakurai Shrine a national treasure.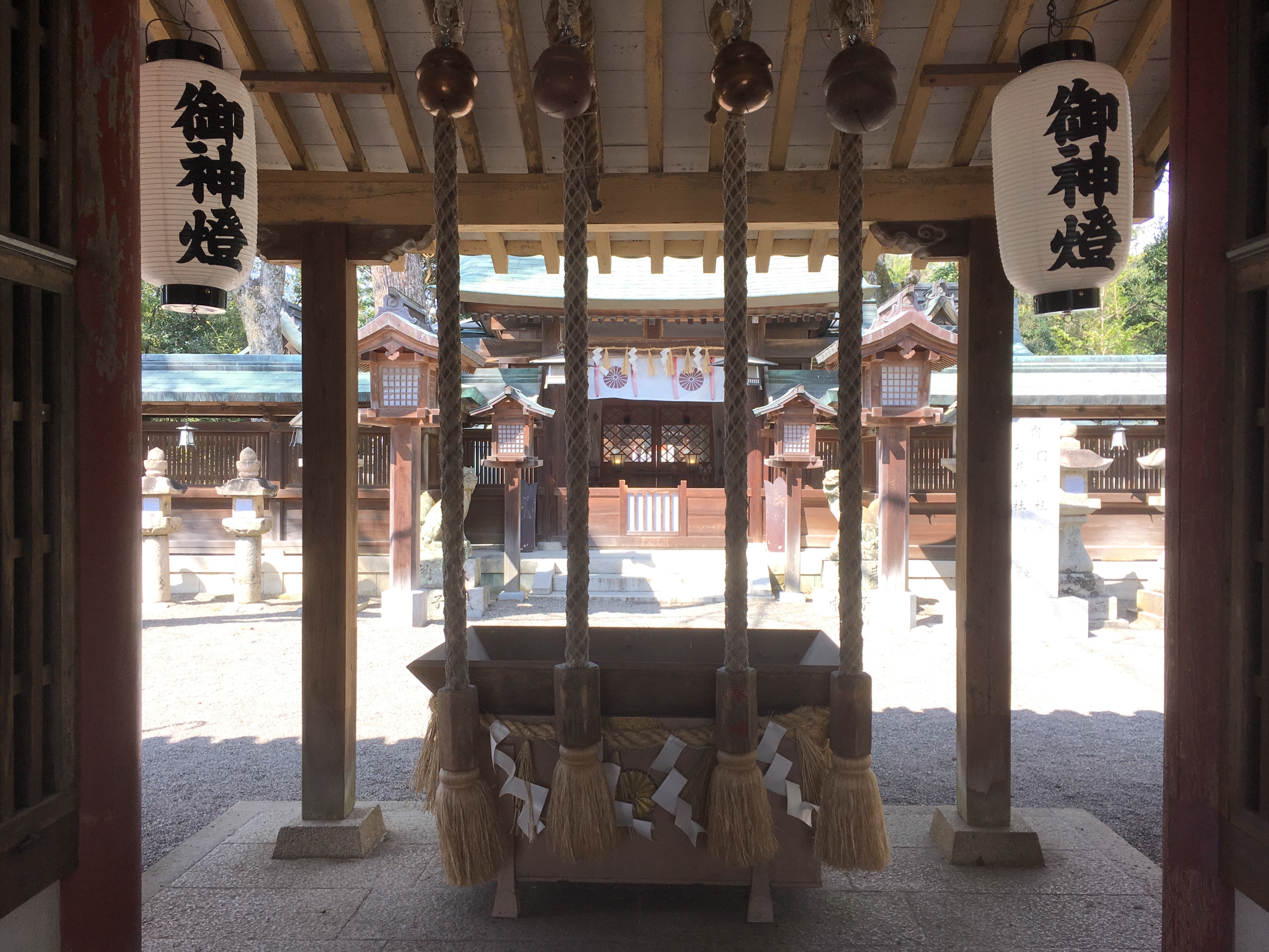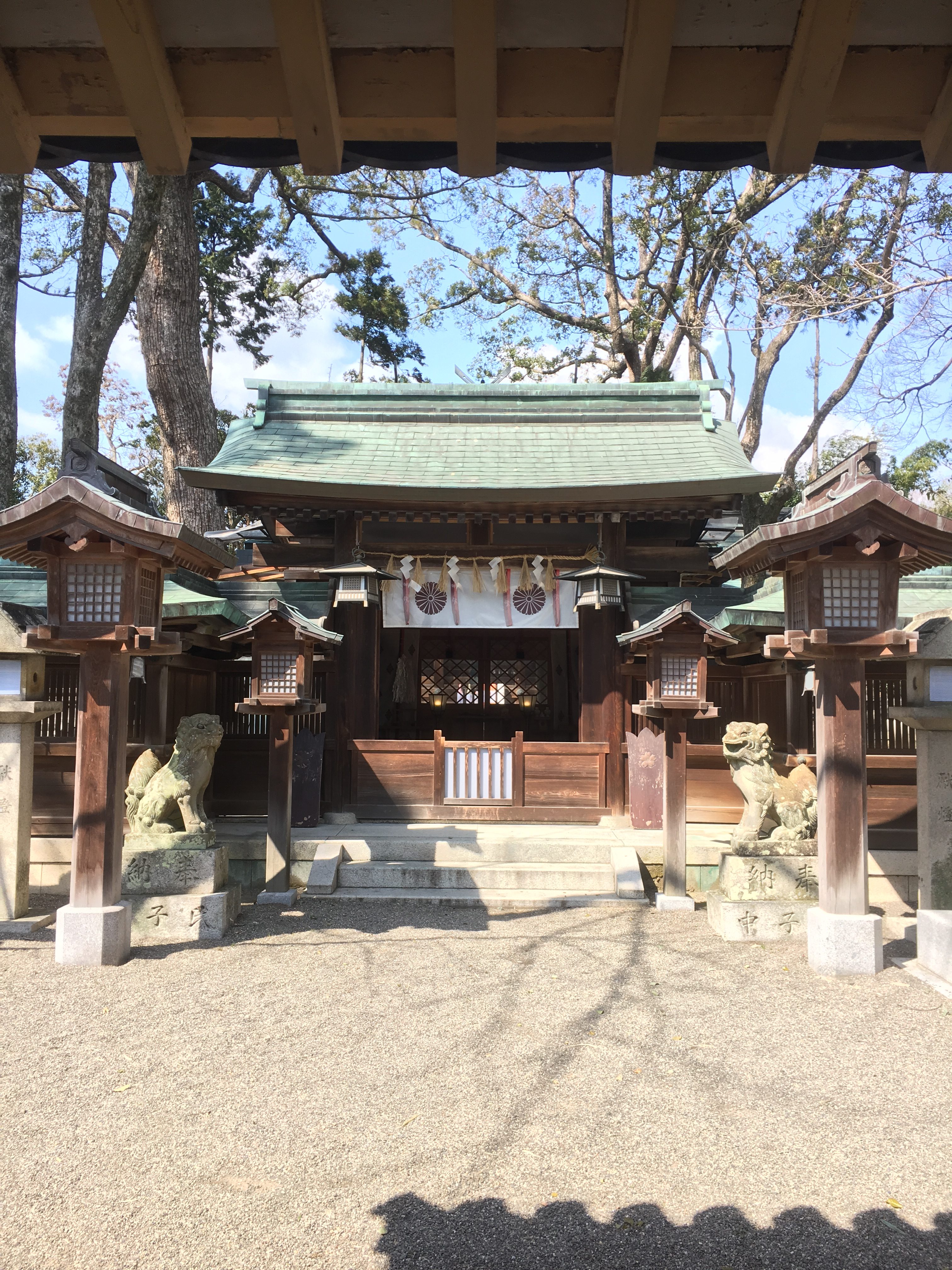 Additionally, another unique characteristic of Sakurai's haiden is that there is no ceiling. Though it is a little hard to tell from the outside, but inside it is clear there is no ceiling. As a matter of fact, you can clearly see the roof's support beams and the underside of the roof itself.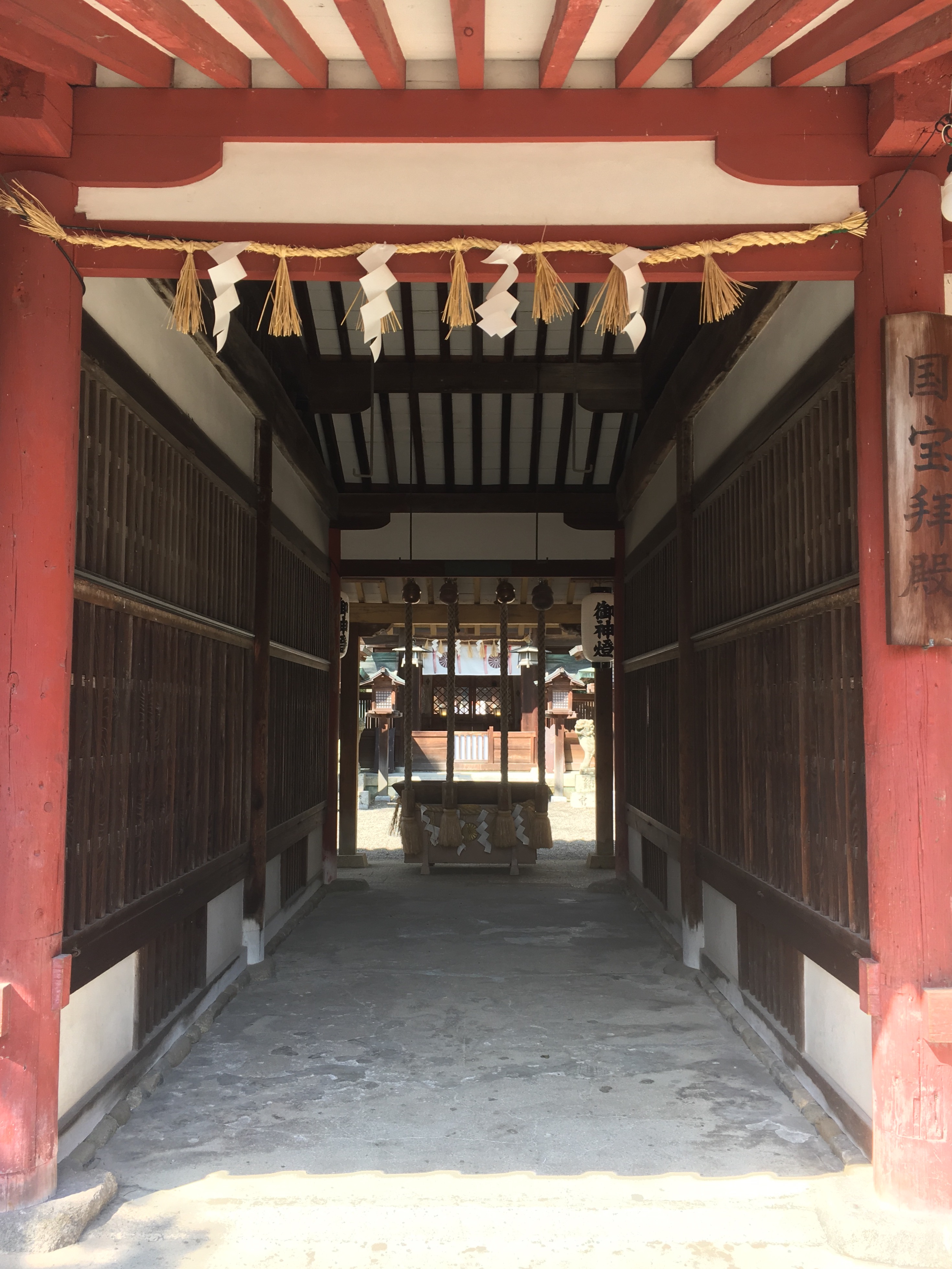 Niwadani no Koodori [上神谷のこおどり]
Sakurai Shrine is also famous for a the Niwadani no Koodori Festival, held on the first Sunday of October.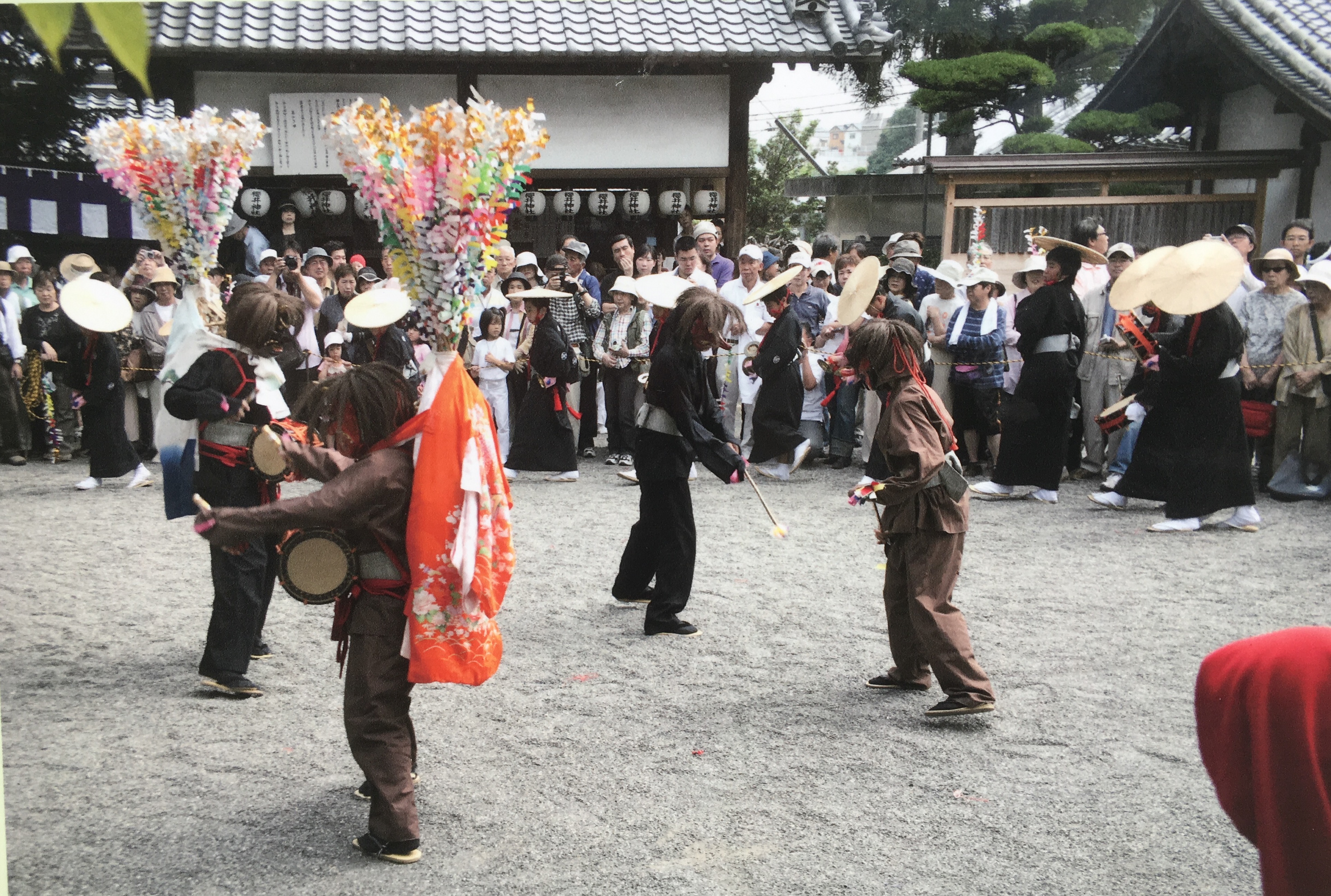 The Niwadani no Koodori Festival, centers on a traditional rain dance that originated here hundreds of years ago.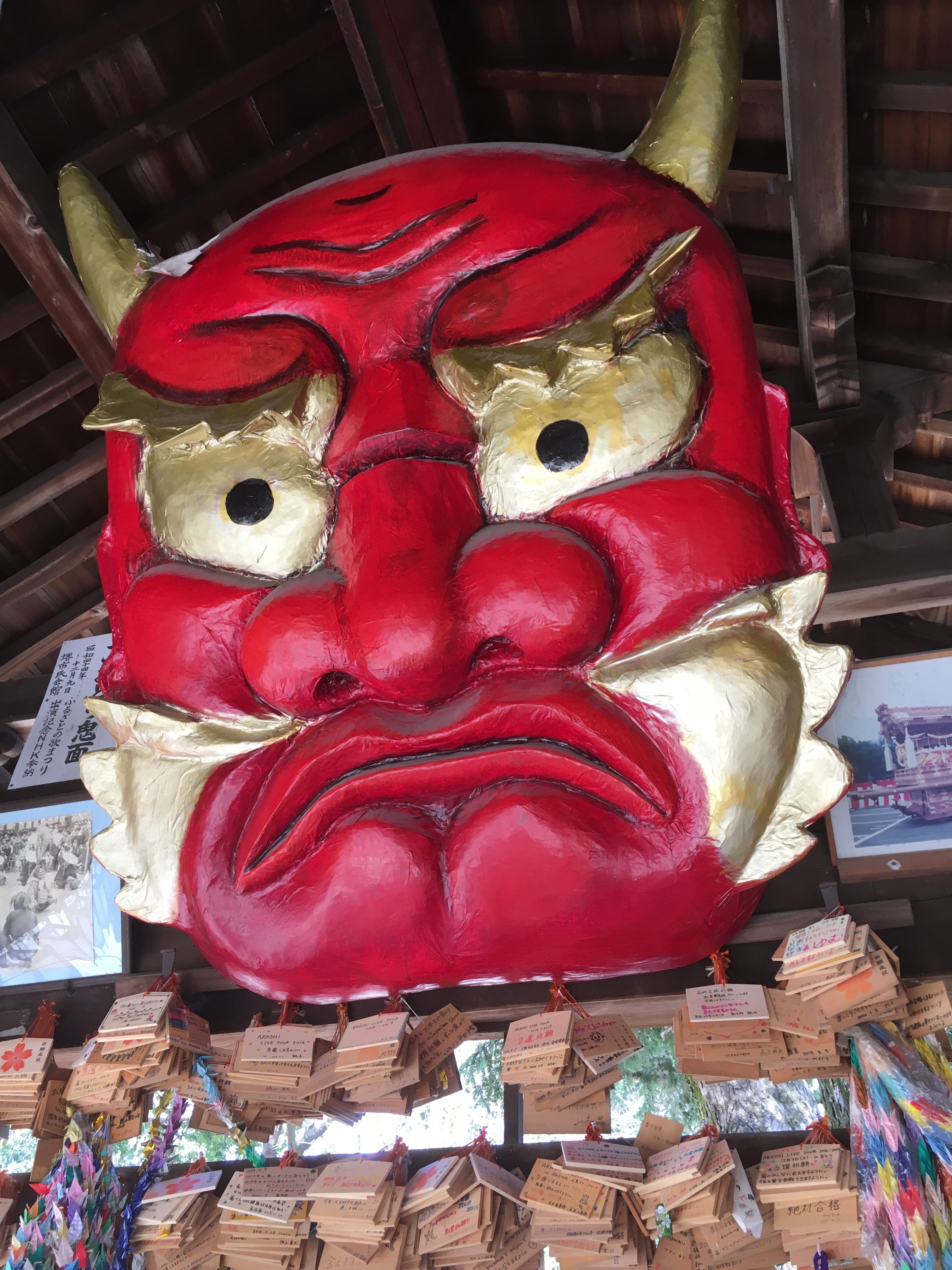 If you are ever in Osaka in October and want to see a very traditional part of Osaka's cultural heritage, the Niwadani no Koodori is worth checking out.
Sakurai Shrine
Address
645 Katakura, Minami Ward, Sakai,
Osaka Prefecture 〒590-0121
Phone Number

072-297-0043

Hours of Operation

Mon-Sun:




6:00-19:00

Admission 

Free
Coming next time,
It's sakura season! Are you sure you know what a sakura looks like?
The adventure continues…