Sakai's Asakayama Park Azalea Festival
Every year in late April thru early May, the city of Sakai hosts a free azalea festival in the Asakayama Park, which is right next to the Asakayama Water Purification Plant [浅香山浄水場]. 
Getting to Asakayama Park
[mappress mapid="29″ width="95%"]
There are two ways to access Asakayama Park: 
You could either take the Nankai Koya Line from Namba to the Asakayama Sta. and then walk west for about ten minutes.
Alternatively, you could take the JR Hanwa Line to Asaka Sta. and walk ten minutes east. 
There is really not much difference in distance between these two stations as each is only a ten minute walk. That being said, I personally suggest taking the JR Hanwa Line. When coming out of the JR station all you have to do is go right and then follow the crowds through and underpass and then over a bridge, so it is pretty straightforward. If you use the Nankai Line you will have to make your way around the Kansai Daigaku campus, which is rather large, and then work your way through a neighborhood to get to the park. It is not impossible starting from the Nankai Sta., but it is a straighter shot from JR. 
Asakayama Park Azalea Festival
We went to see the flowers on a Tuesday, and there was a pretty good sized crowd. With as many as 2,300 azaleas blooming, it is honestly pretty amazing that this a free event.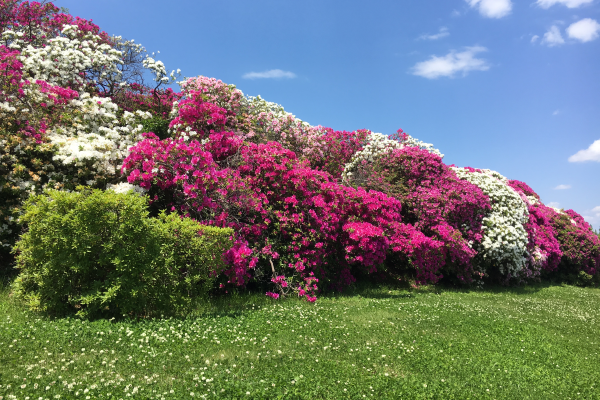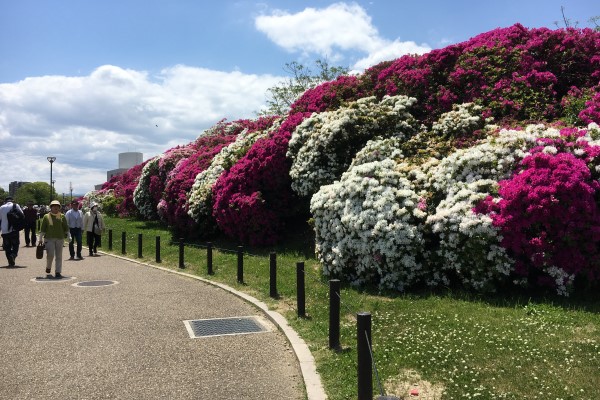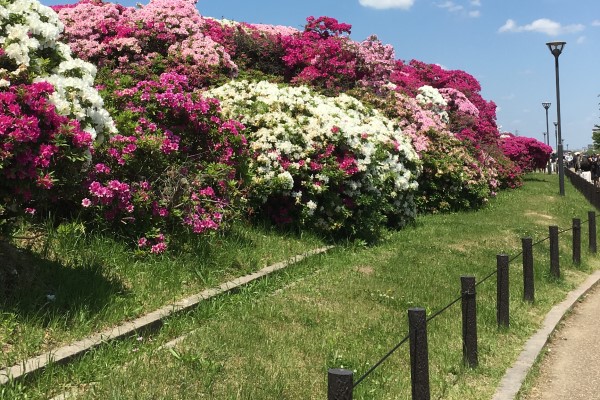 There were places for food vendors as well. I imagine that since we came on a weekday that there weren't too many vendors, but if you were to come on a Friday or the weekend to capitalize on the crowds. Regardless, it seems the most popular thing to do was to bring a lunch or your own snacks and have a picnic.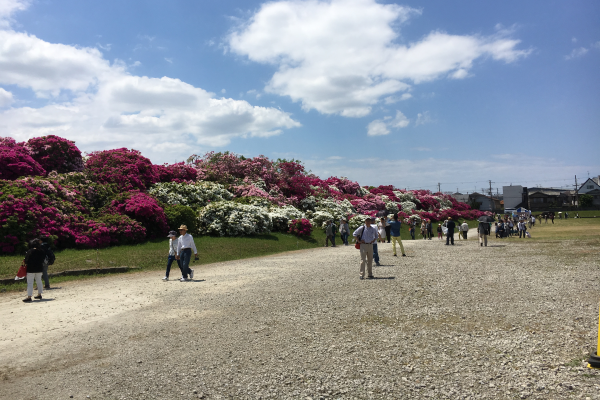 If you want to check out the event, be sure to take a look at the Sakai Parks Association website to see when they will be hosting the event.