Sakaguchiro: Buddhist-Style Vegan Dining in Osaka
Just north of Tennoji Zoo is a street full of love hotels. Ironically, at the end of the street is an old temple, Tokokuji, dating from roughly around the same time as Shitteno-ji. Many great Buddhist scholars and thinkers visited Tokokuji, and subsequently Shitteno-ji as well. Right next to the temple is restaurant called Sakaguchiro [阪口楼](est 1937). Sakaguchiro is one of only a few places in Japan where you can enjoy traditional kaiseki, Japanese haute multi-course dishes, that are completely and truly vegan.
The History of Sakaguchiro
The founder of this restaurant, Sakaguchi Kinzo (brother of the president of Yamatoya), wanted to create a place that served fucha[普茶料理], which was introduced by the monk Ingen[隠元], the founder of Obaku sect of Buddhism in Japan. Sakaguchiro became very popular amongst the artists and upper-class of Osaka during the 40's and still a popular place for wealthy Osakans today.
Getting to Sakaguchiro
[mappress mapid="14″ width="95%"]
Getting to Sakaguchiro is not hard at all. After you get out of either Abeno Station or Tennoji Station, cross the street so that you are on the same side as Tennoji Zoo, then head north. Keep walking north until you see this street on your left hand side.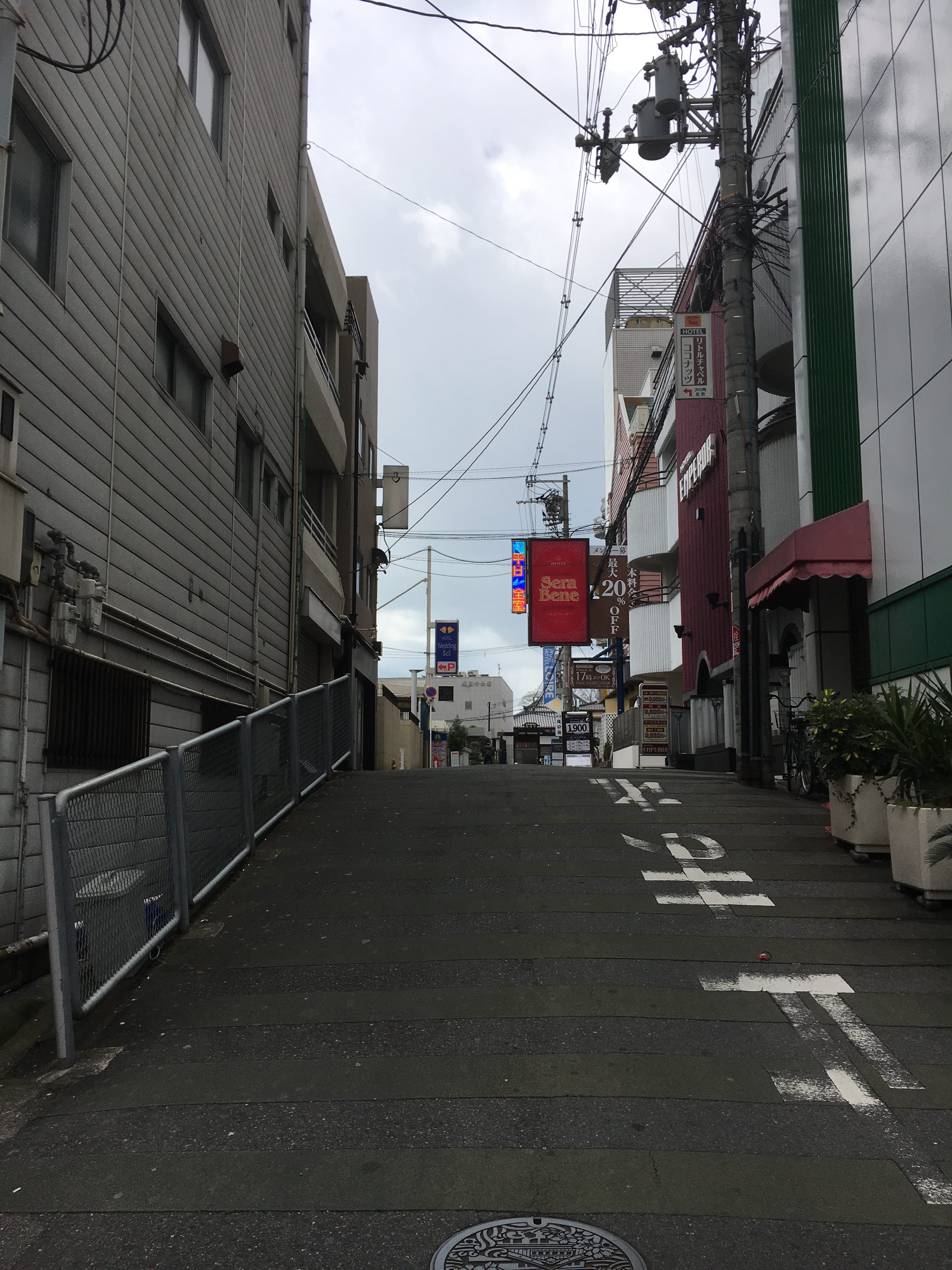 Sakaguchiro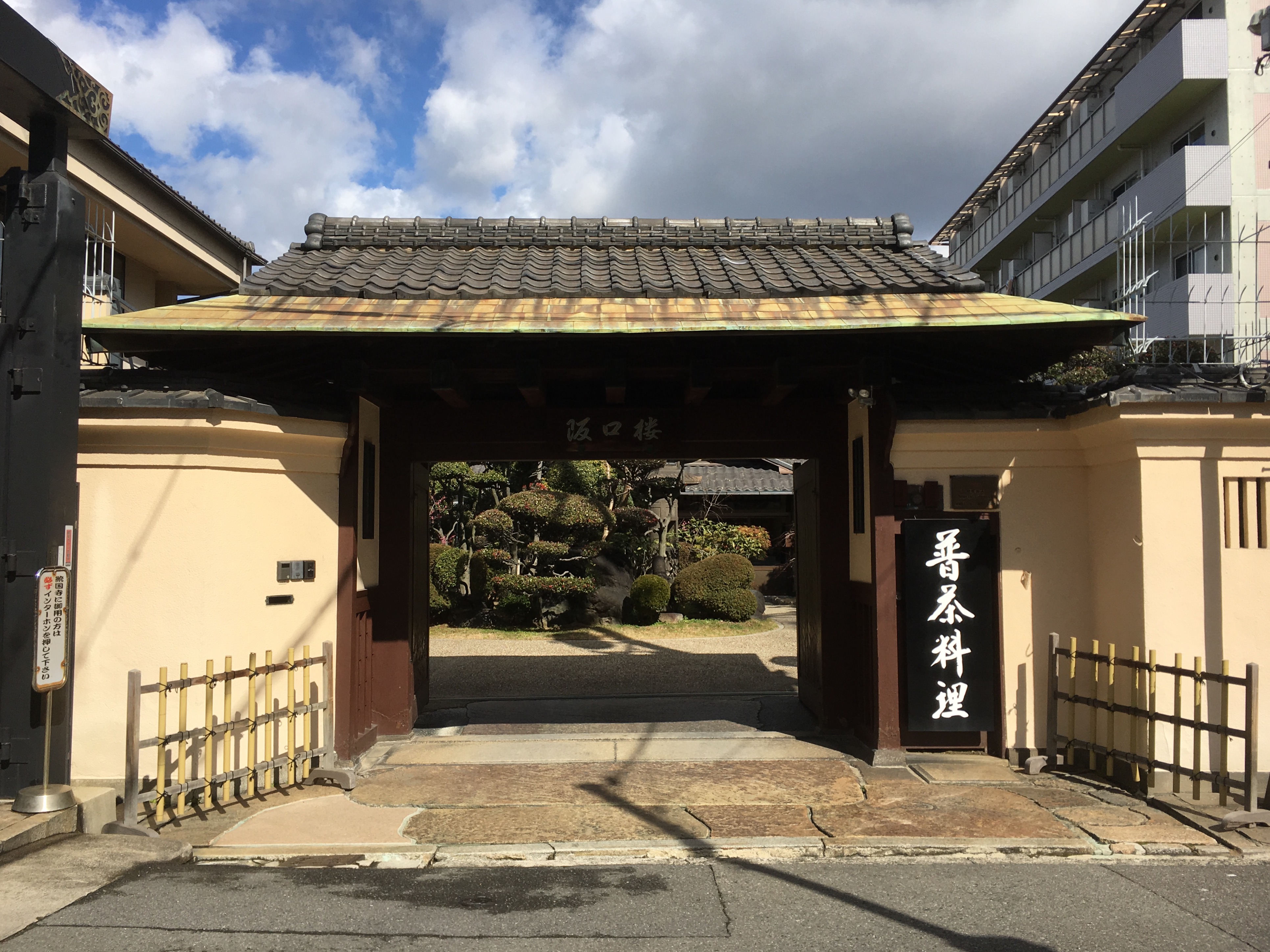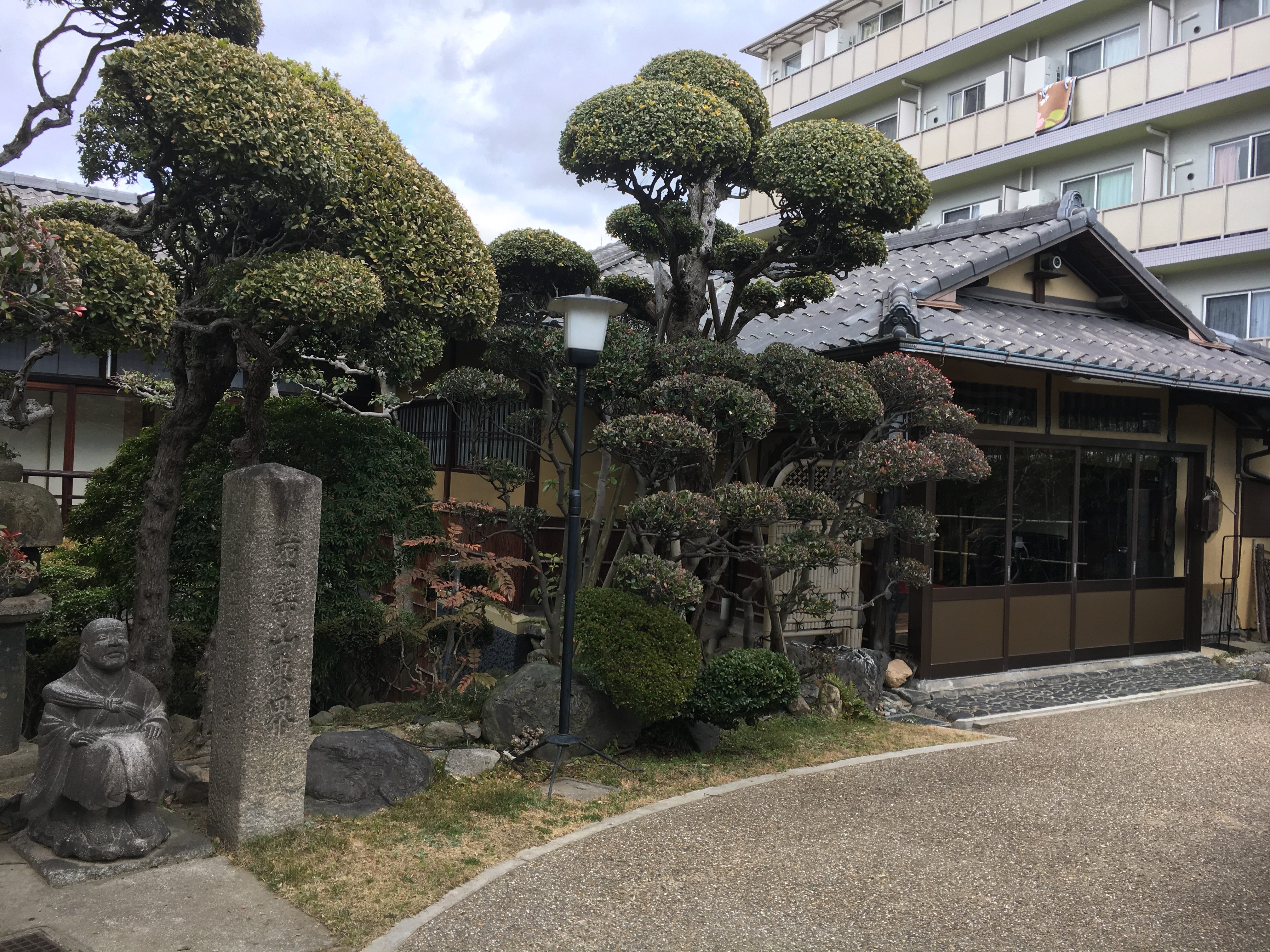 Very traditional kaiseki restaurants do not have an open dining floor plan, but individual private rooms. These rooms meant to give the customers a sense of exclusivity and privacy. There are only four rooms in the whole restaurant, so it might be hard to get a room if you are on a tight schedule.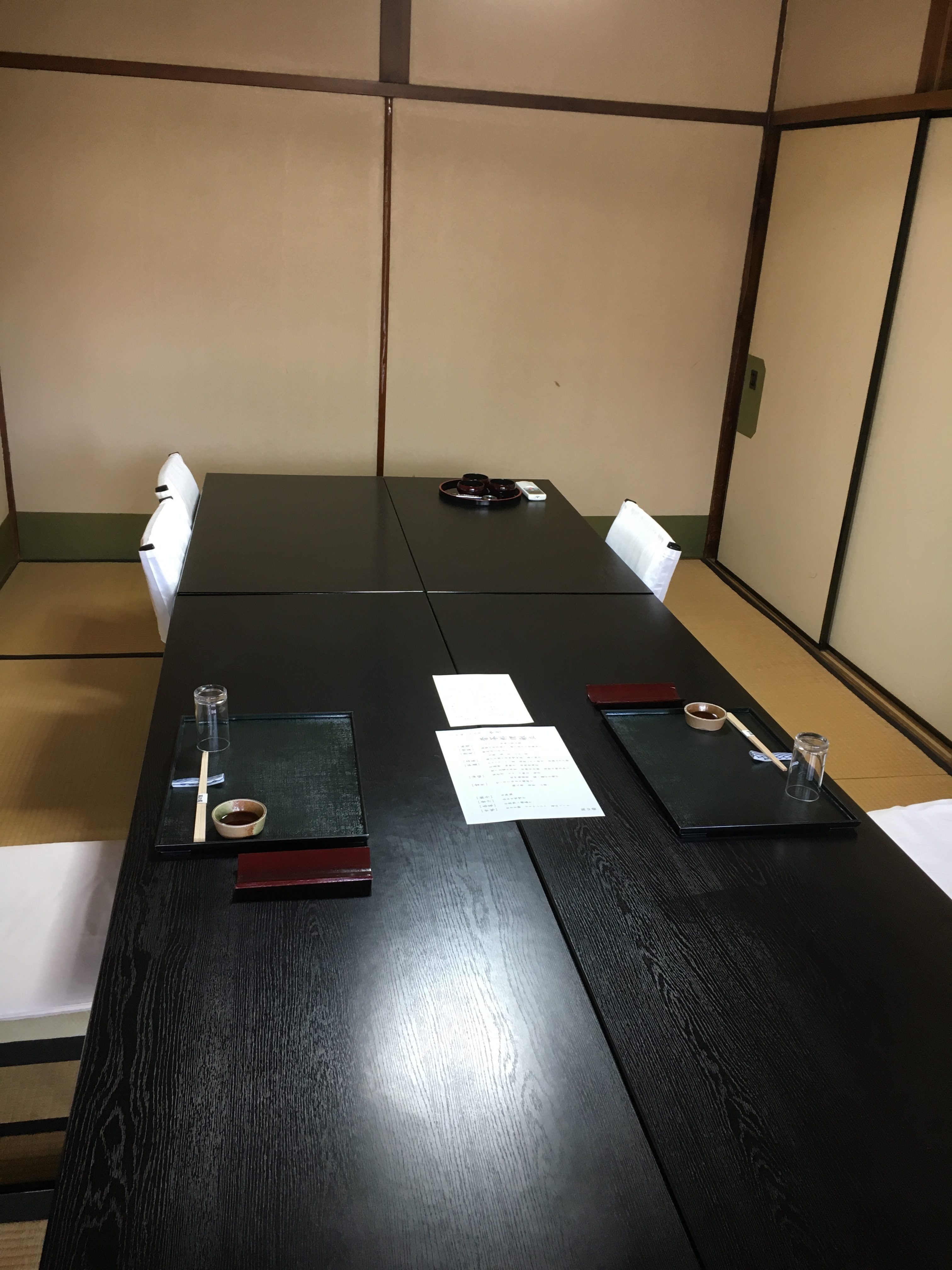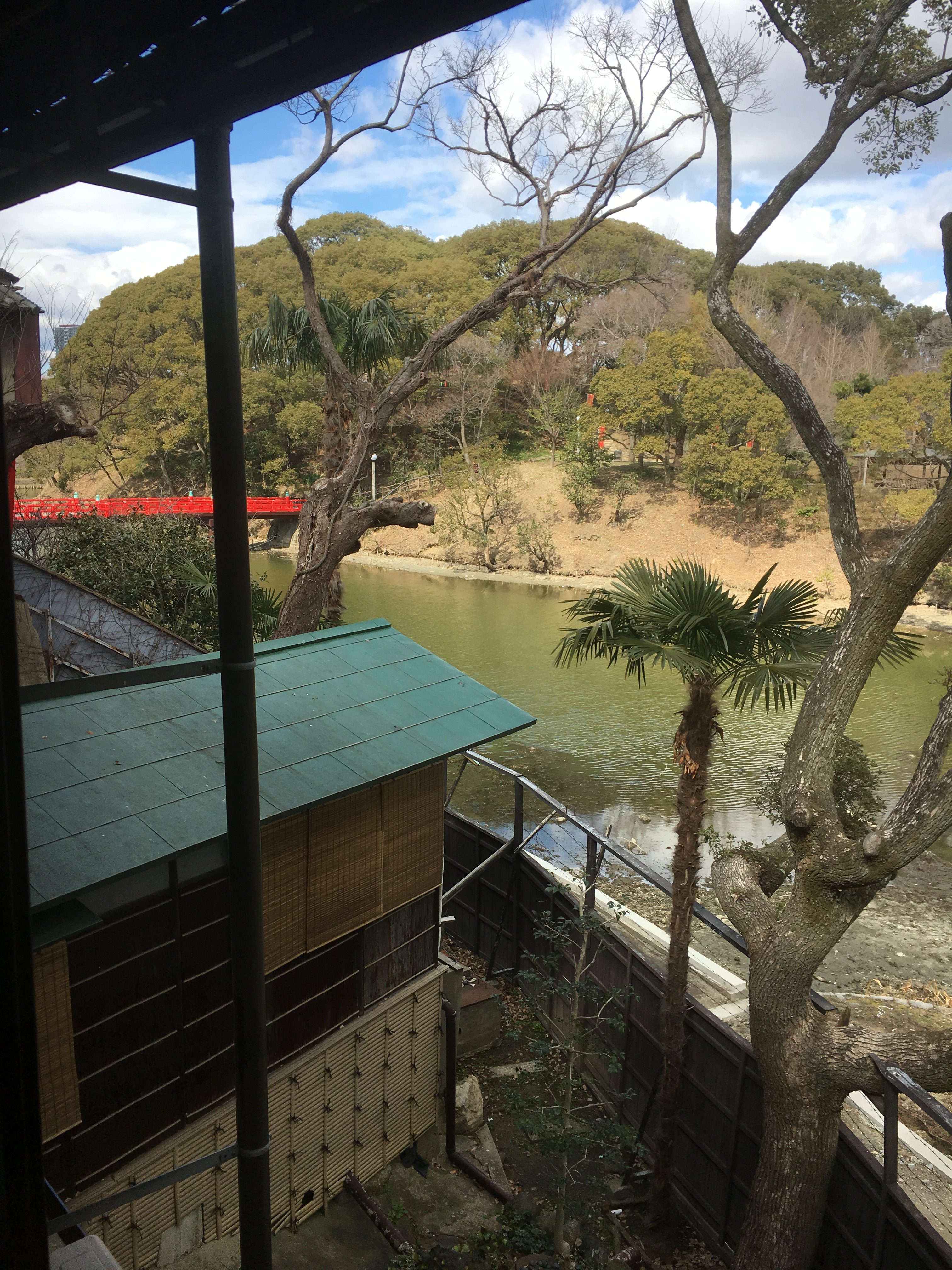 Dining at Sakaguchiro
These are some of the dishes we were served during our visit. The menu here is seasonal, so you will never know what you are getting until you get there. Also, since this is a kaiseki, you do not order items per se. Rather the restaurant offers it seasonal course menu and that is what you pay for.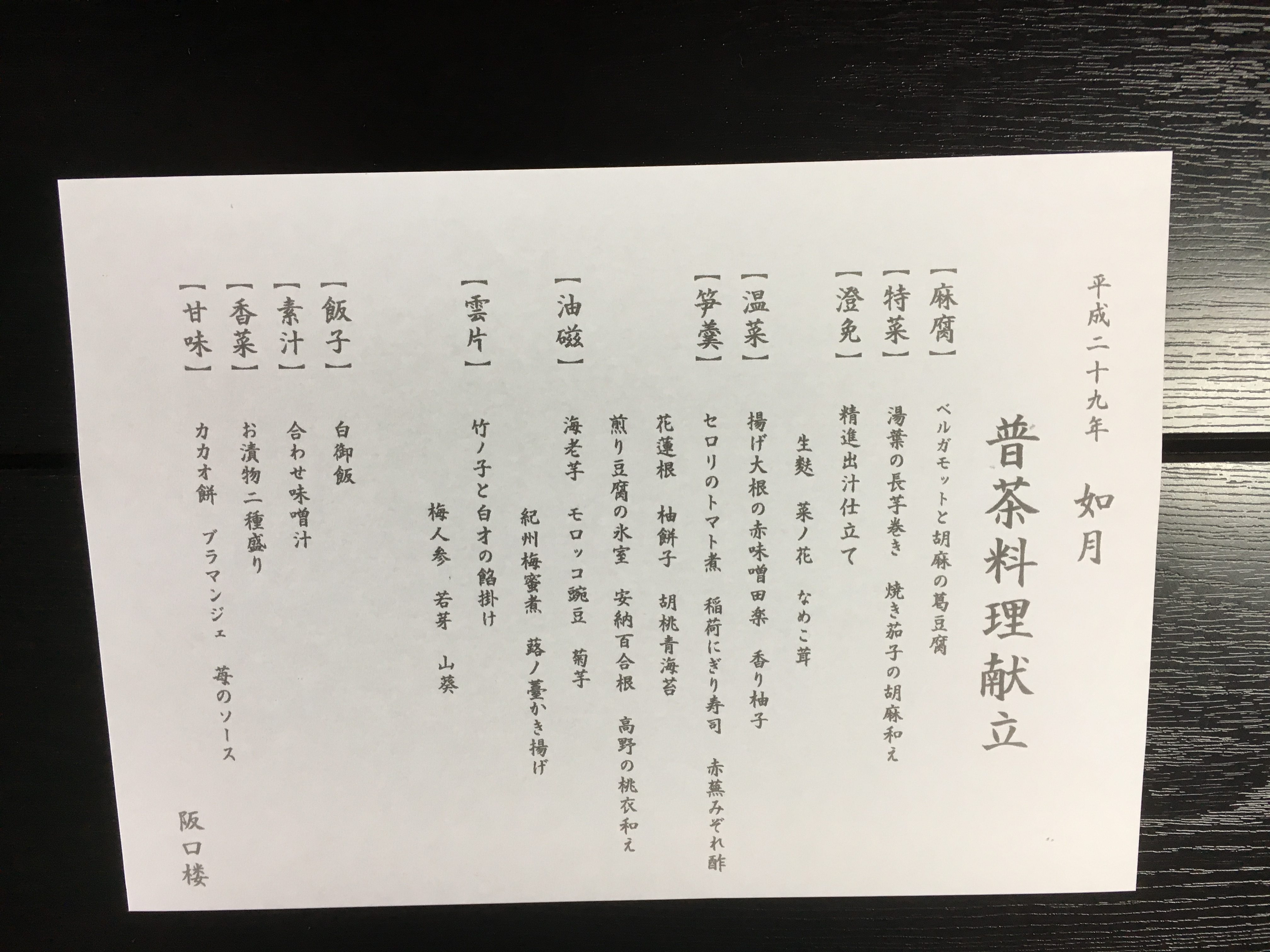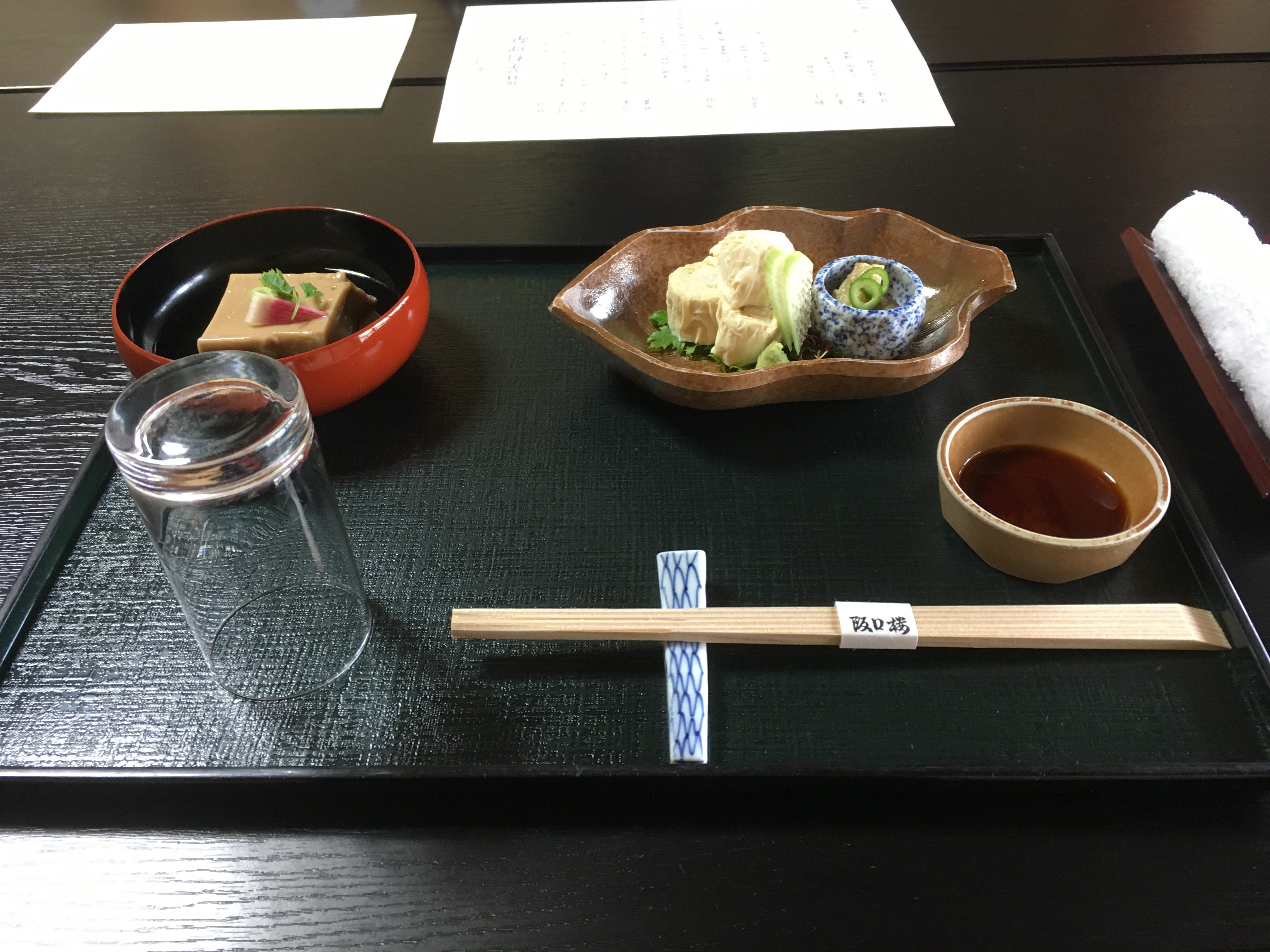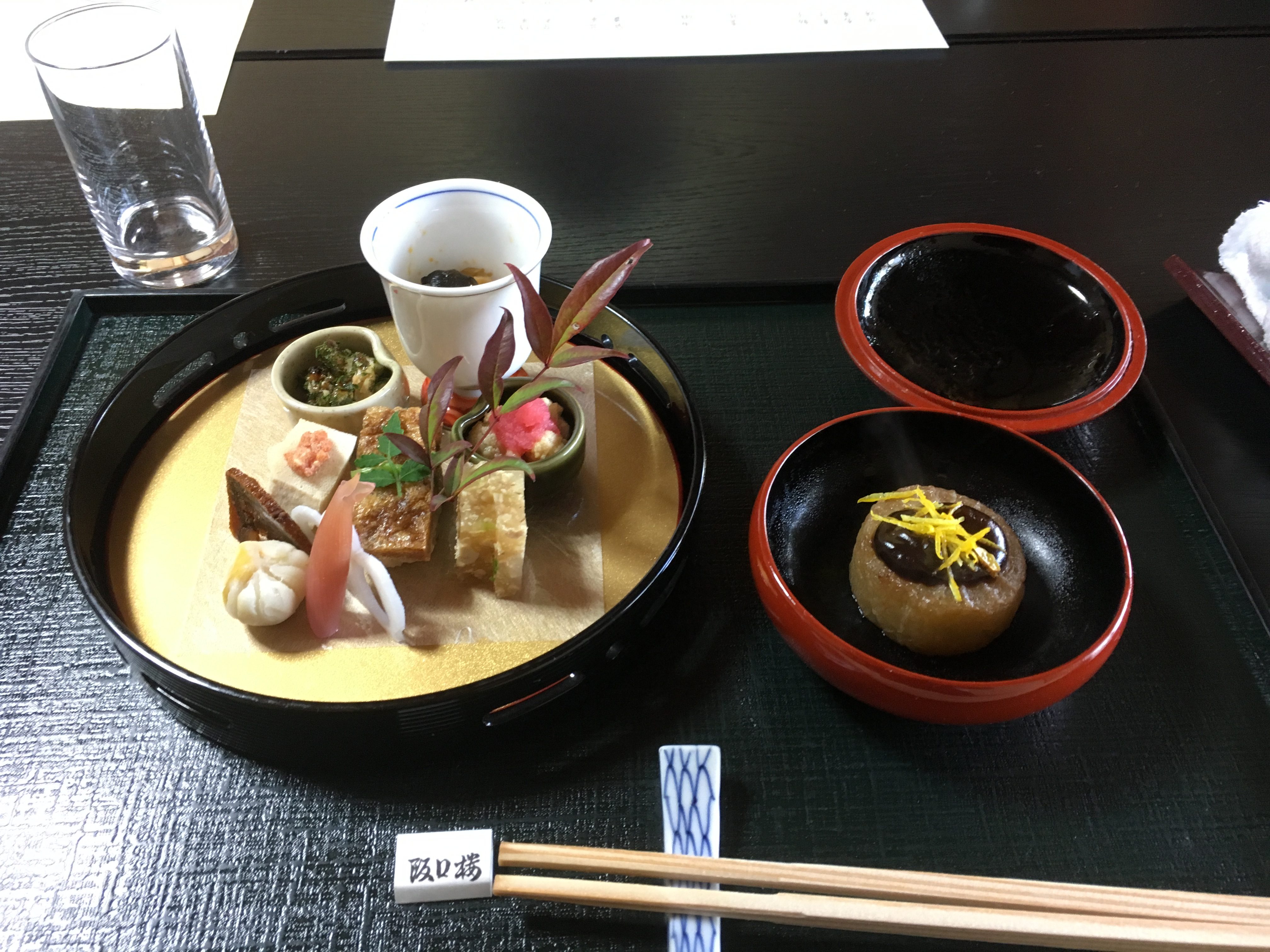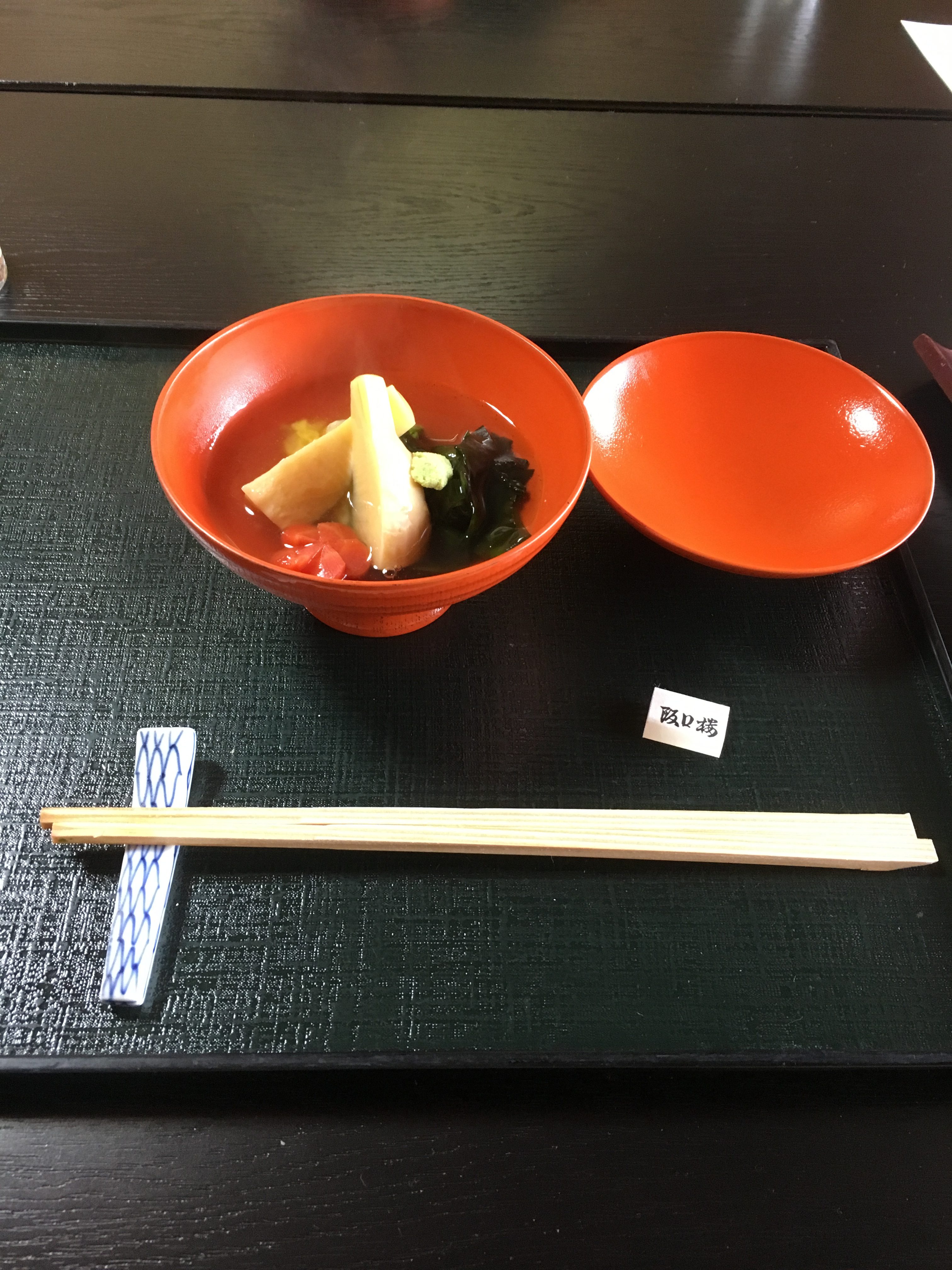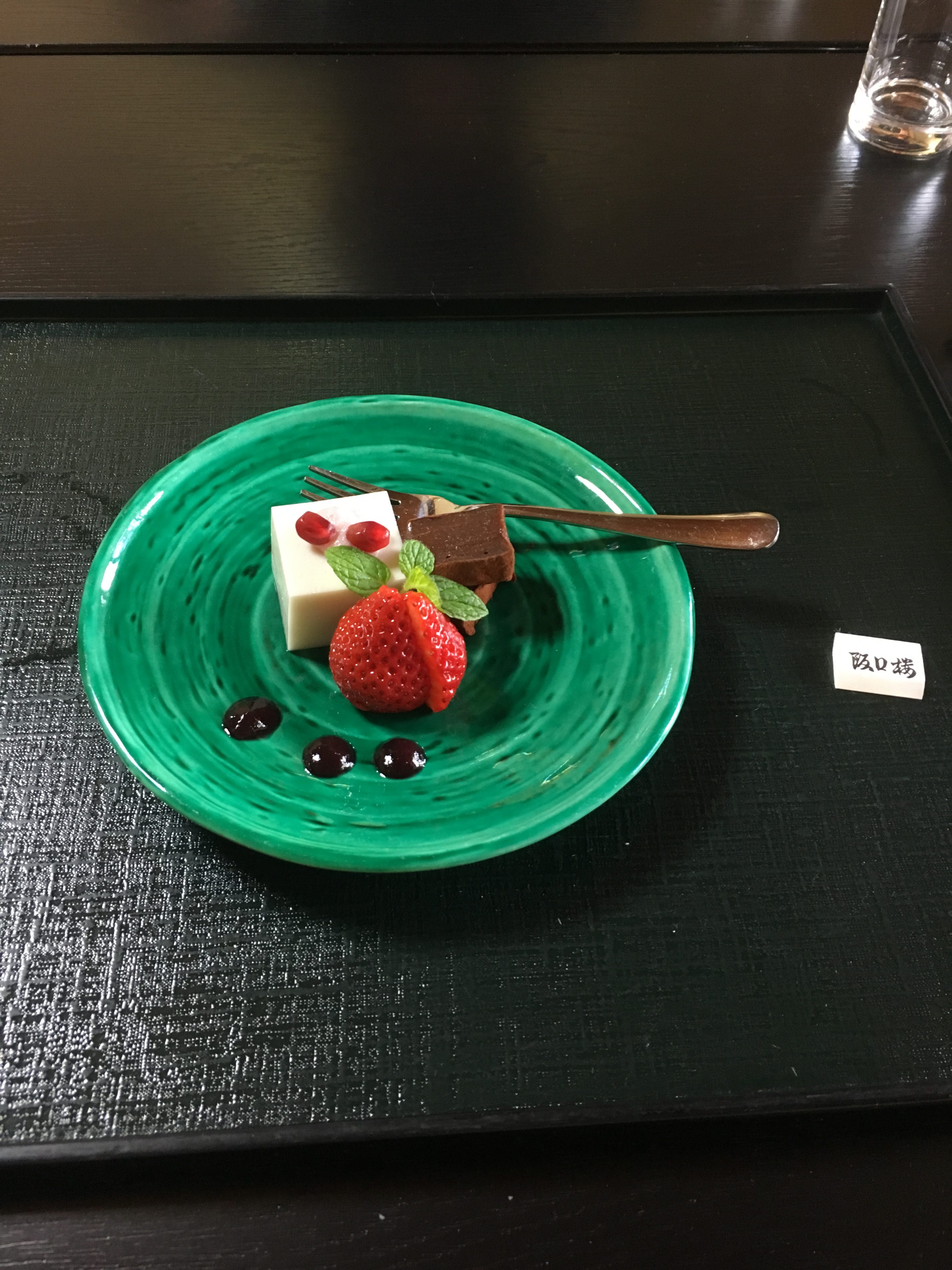 Do not let the portion sizes fool you! While it may seem like you are not getting very much food, more than likely you will be pleasantly full by the end of your meal. Take your time, slow down, and enjoy the food. Also, this is not a cheap restaurant. Tt costs roughly 6,500 yen per person, but we found it worth every cent and would gladly eat there again.
Reservations are required at Sakaguchiro and can be a little complicated as the restaurant has no website, and all reservations must be made in Japanese by phone at least one day advance. Your hotel might be able to help you make your reservation if you ask the concierge services. 
Sakaguchiro
Address

1-30 Chausuyama-chou, Tennoji Ku, Osaka,
Osaka Prefecture 〒543-0063

Phone Number

06-6671-5322

Price Range (per person)

6,500 yen +

Hours of Operation

Monday-Sunday




11:30-21:00

Miscellaneous 

Reservations required. 
Coming next time,
The National Mint and the oldest western building in Osaka 
The adventure continues…