Pablo v Rikuro Ojisan: Osaka's Best Cheesecake?
Osaka's Rikuro Ojisan's is the most popular cheesecake in Osaka, or is it? Undoubtedly, Rikuro's is a very well established and has a product seemingly the country gobbles up wholeheartedly. In the past ten years however, a dark horse competitor could very well dethrone Rikuro: Pablo. Rikuro and Pablo cheesecakes are intensely popular and there is stiff competition between them. Both companies' headquarters are even located just a few short kilometers apart!
The war for the best cheesecake is well underfoot. Who can claim victory?
Rikuro Ojisan
First up is the king himself Rikuro Ojisan. Rikuro is only in Osaka. Come visit us. Rikuro-san served their first cheesecake in 1984. Since then, they have turned out millions of cakes. Rikuro's cheesecakes have a charming, if not hypnotic wibbly-wobbly bounce.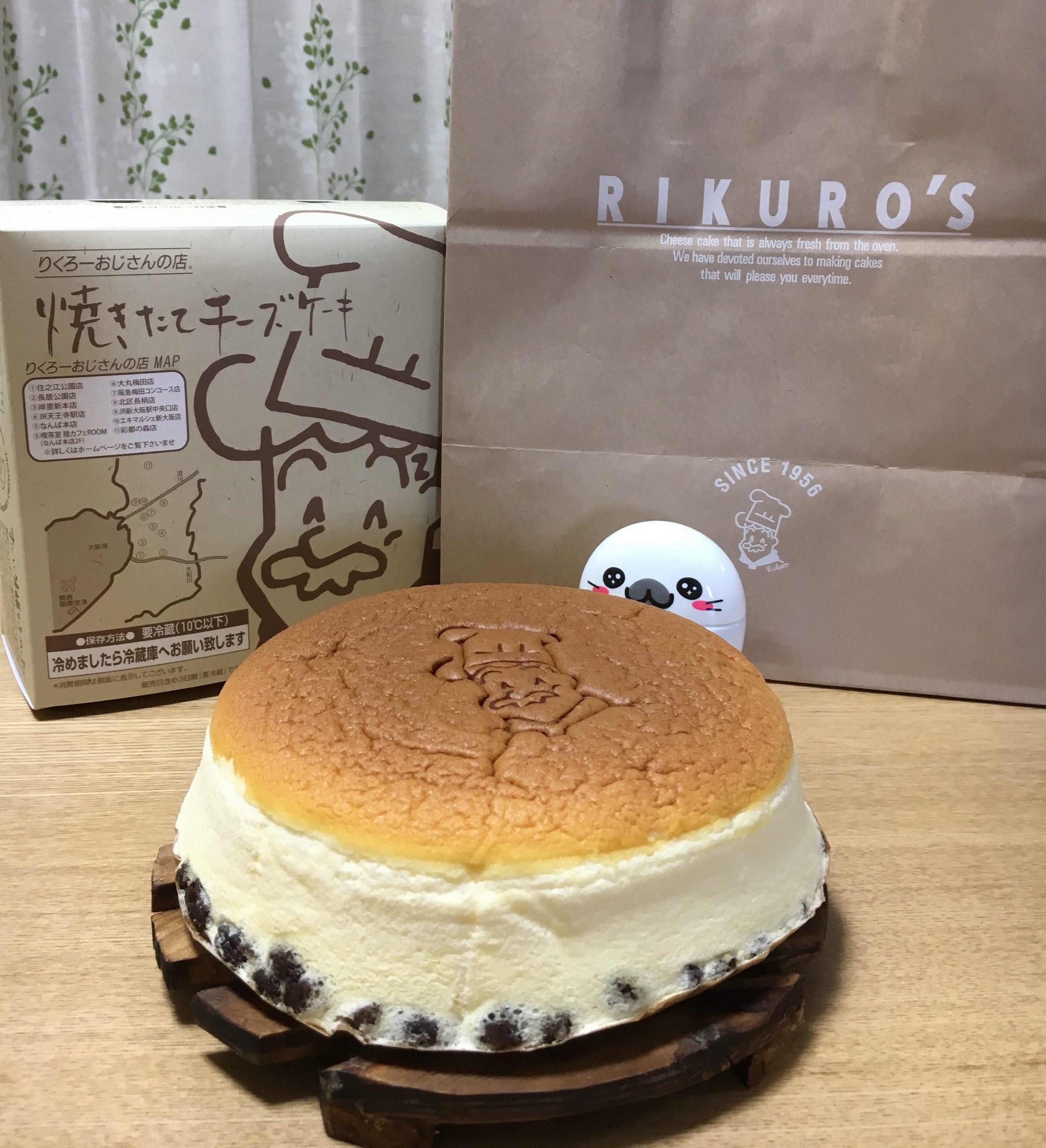 Where to get Rikuro
There are only a few Rikuro stores in Osaka but the most popular seems to be the original store in Namba.
[mappress mapid="76″ width="95%"]
Taste
This is an extremely mild tasting cheesecake. It is so mild, you almost can't tell there is any cheese at all. The super light fluffy texture is very different from what is typically expected of cheesecake. There is no crust at the bottom of a Rikuro cheesecake, just a handful of raisins. Because the cakes are so light I have seen people eat half the cake in one sitting.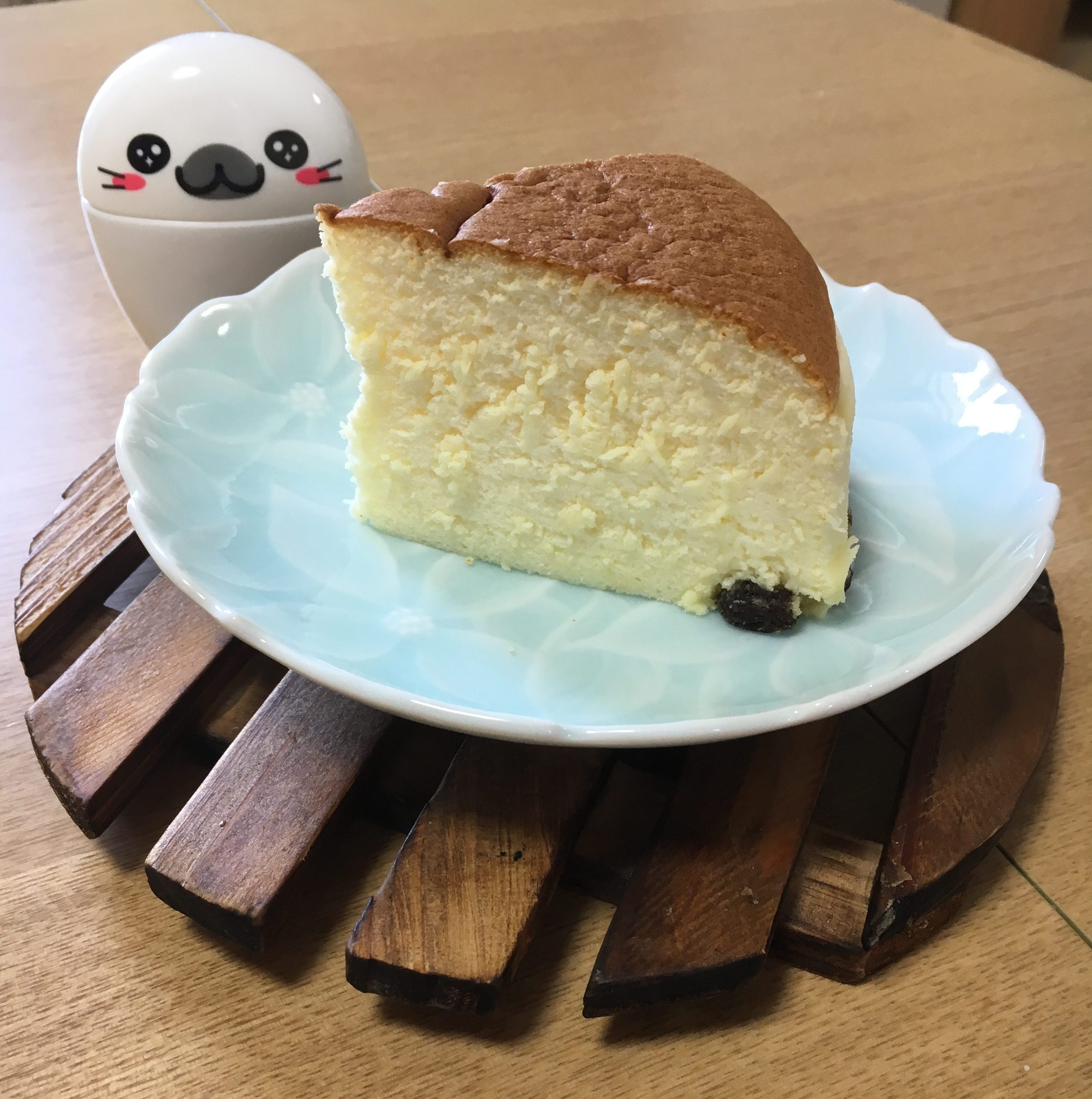 Another thing that is a bit unusual about a Rikuro cheesecake is that where almost all cheesecakes are served cold, many like to eat Rikuro-Ojisan cheesecakes while they are still warm.
Rikuro Restaurant
From what we can tell, there is only one Rikuro dine-in cafe and that is in the main store in Namba. Since it is the only one and there aren't that many tables, wait times can be pretty long.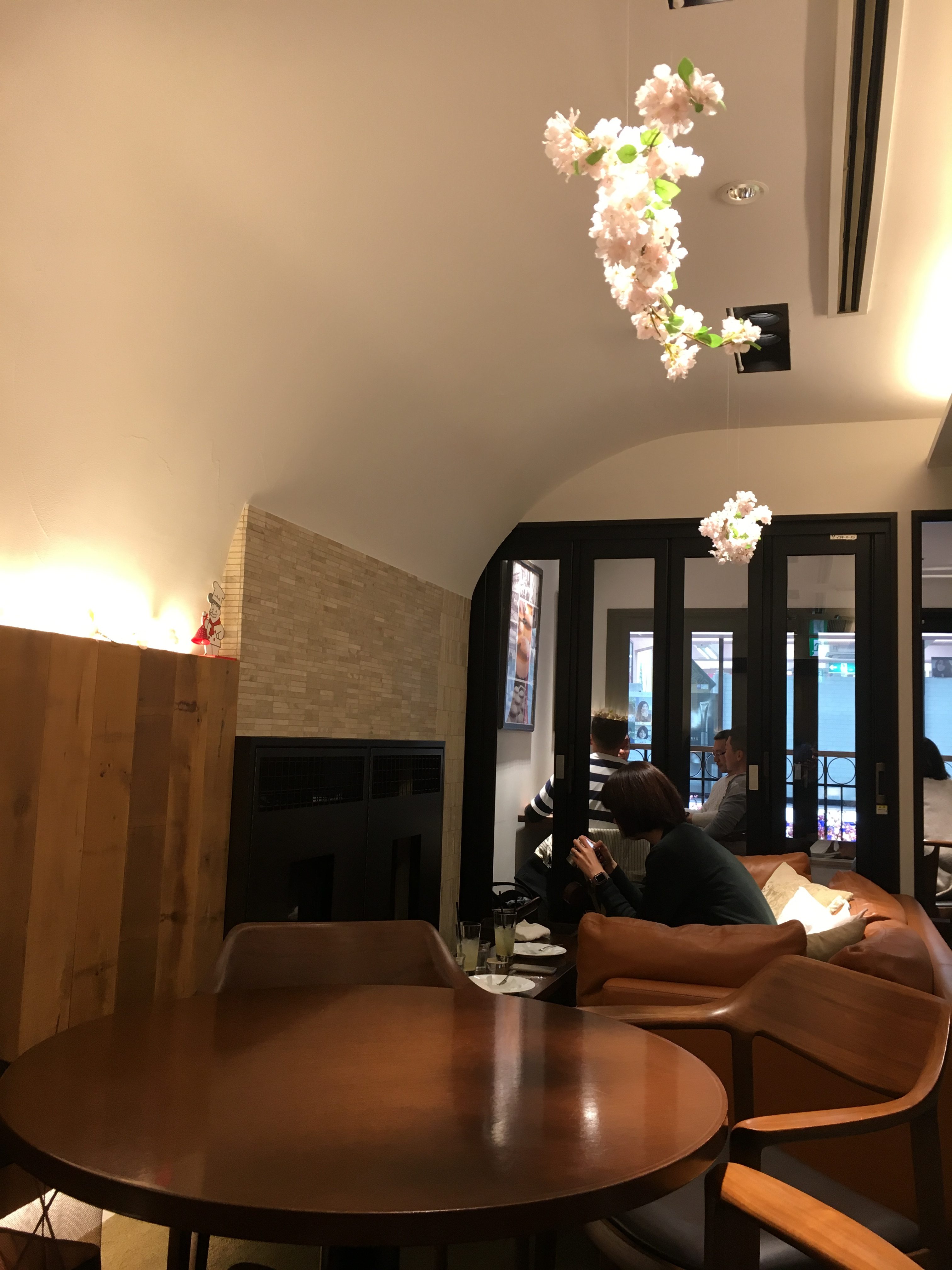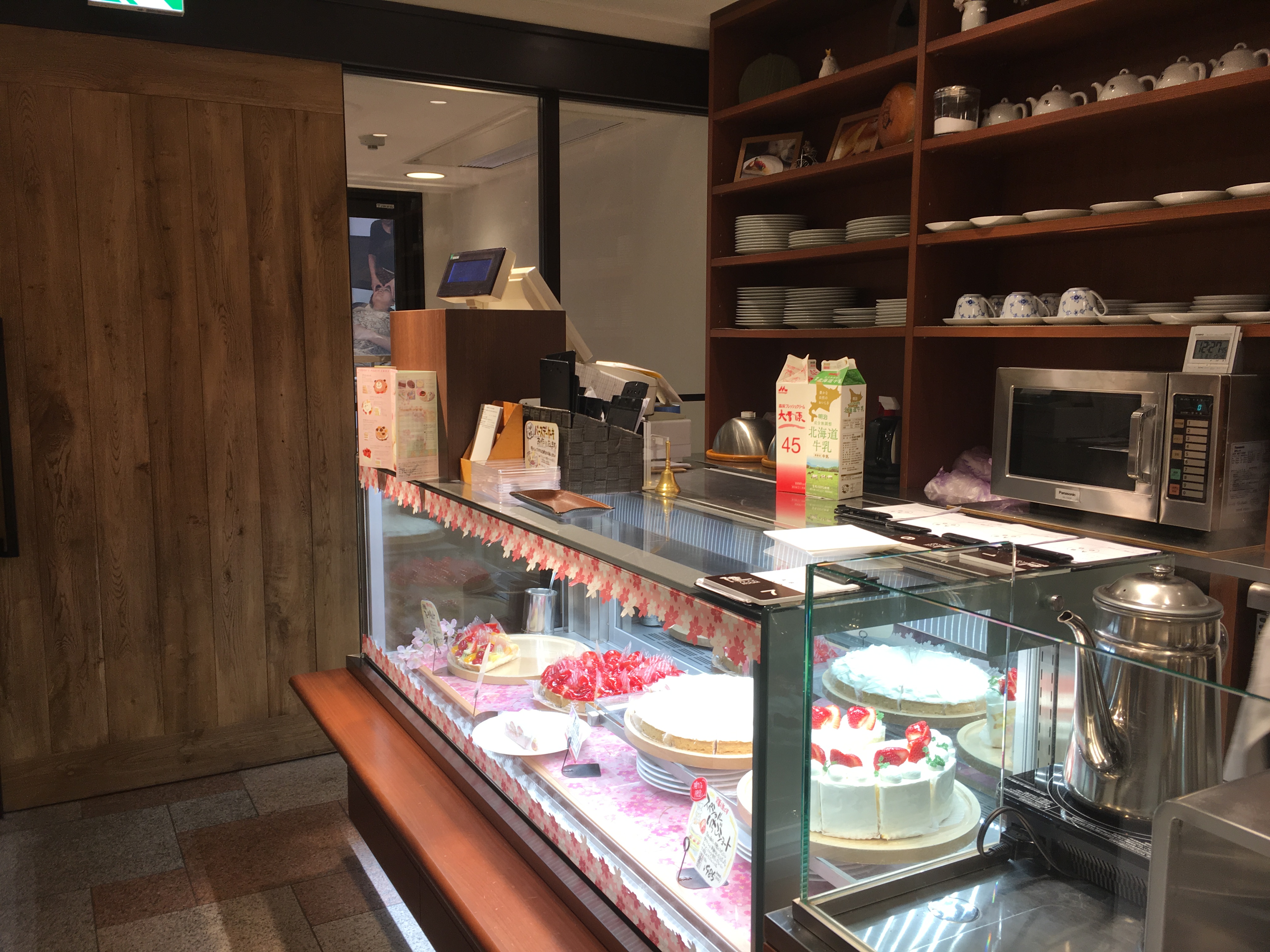 At the cafe you can order other specialty cakes they don't make anywhere else! You can even get the specials with a slice of the original cheesecake!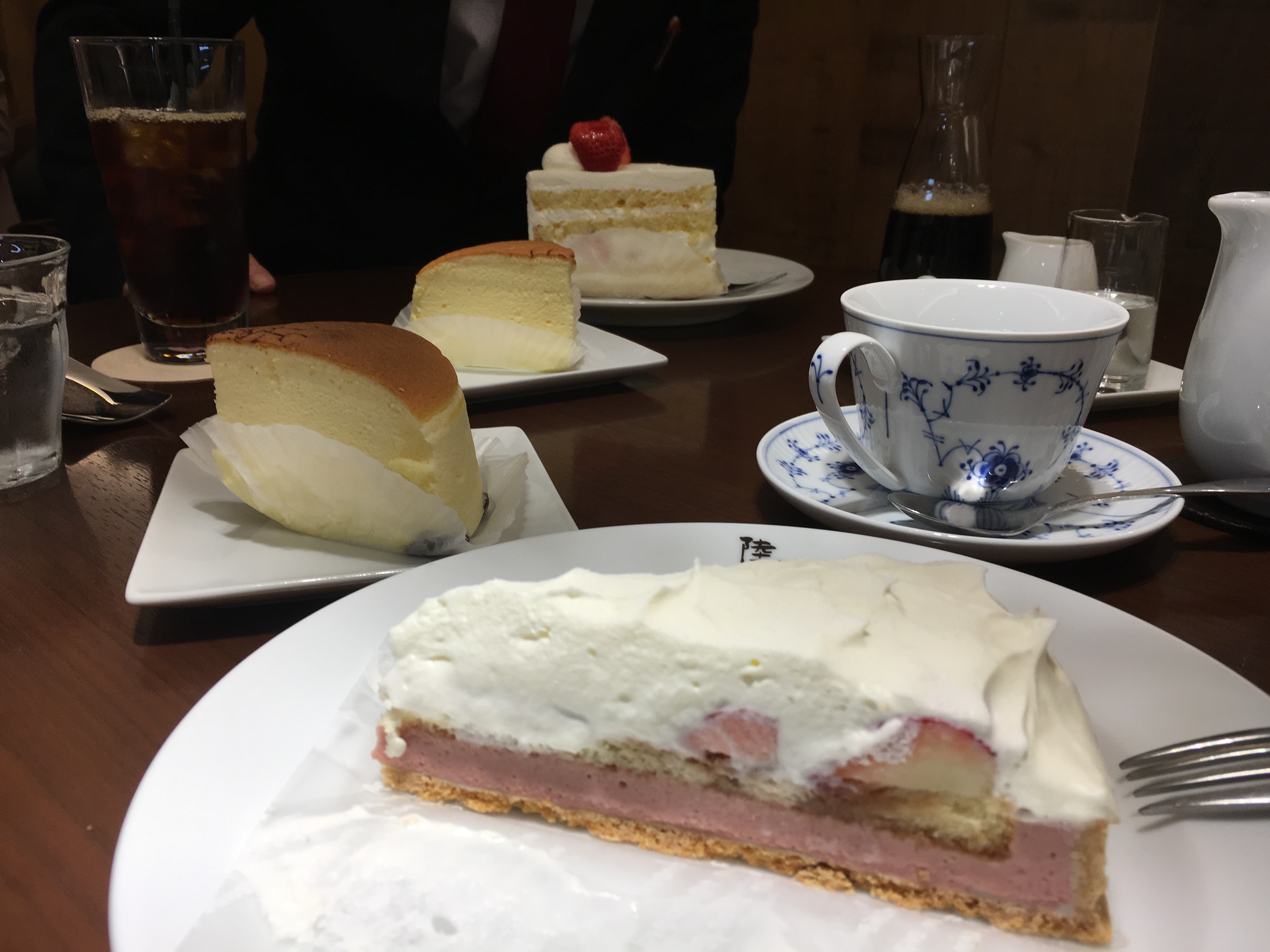 If you do not want to dine-in, then you can always buy one from the counter.
Even though the lines at Rikuro's can get really long, the overall wait time isn't that bad.
Pablo
Relatively new to Osaka, Pablo has remained consistently popular ever since they opened shop back in 2011 in Umeda. The creator of Pablo was inspired by how steakhouses allow the customers to order a stake to their own preference of doneness. You can order your classic Pablo cheesecake either nude, rare, or medium.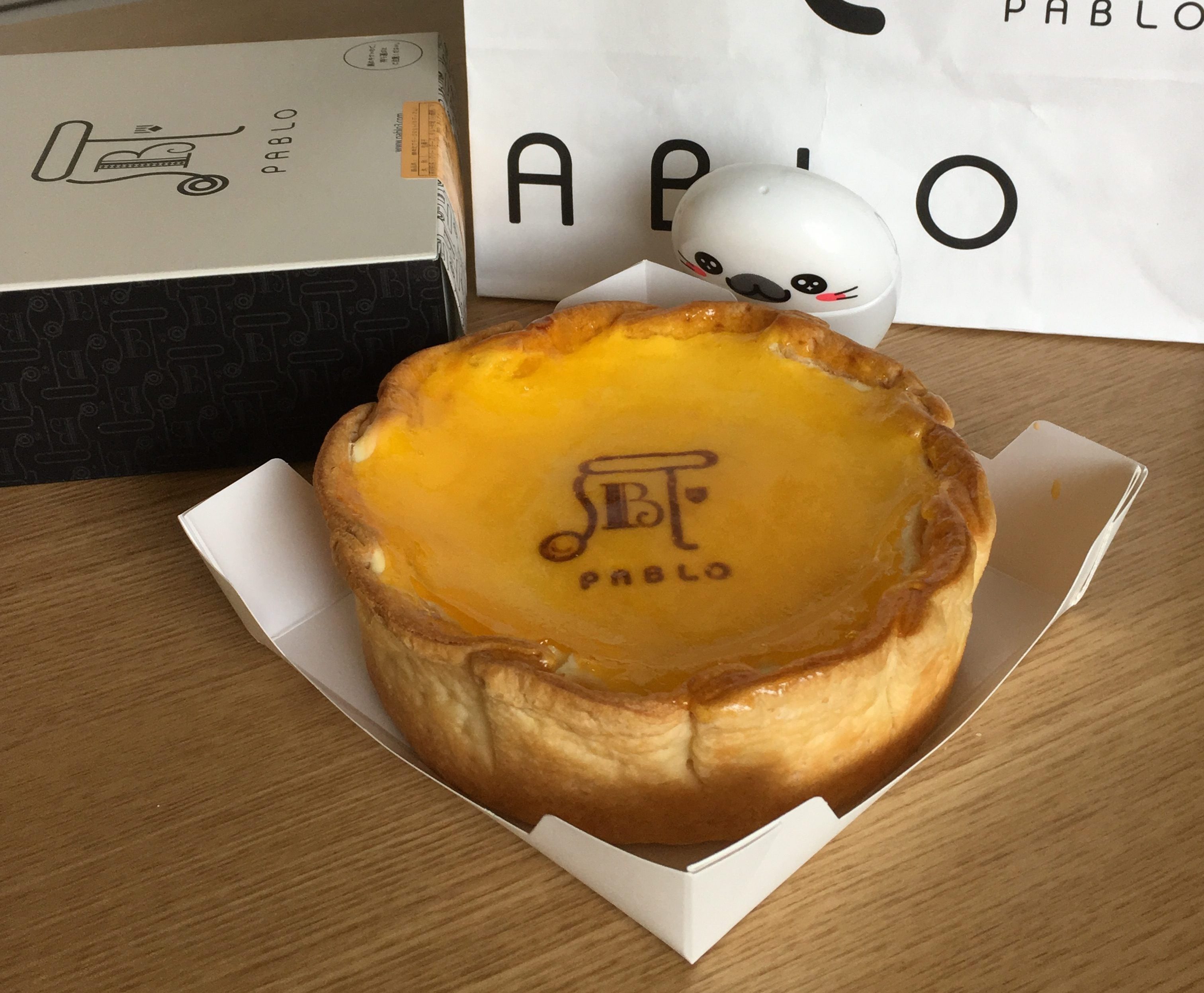 If you don't mind spending a little bit more, then you can get a premium Pablo cheese tart that has burnt sugar crust on top. There are also a ton of seasonal variations!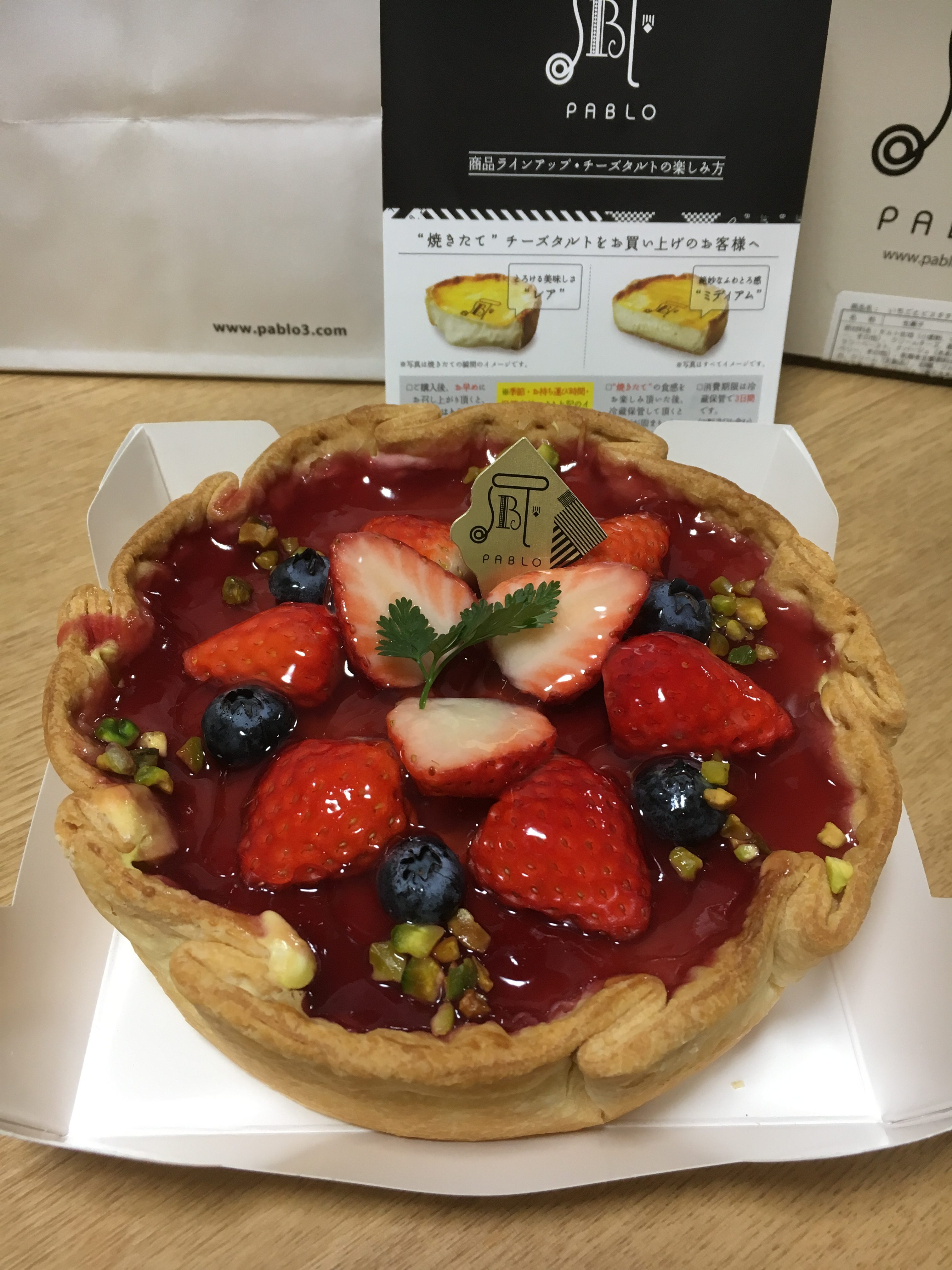 Where to get Pablo
Pablo shops are much more prolific than Rikuro. There are several sit down cafes in Namba, Umeda, and near the OPA shopping mall. In addition, there are Pablo shops throughout Japan.
[mappress mapid="77″ width="95%"]
Taste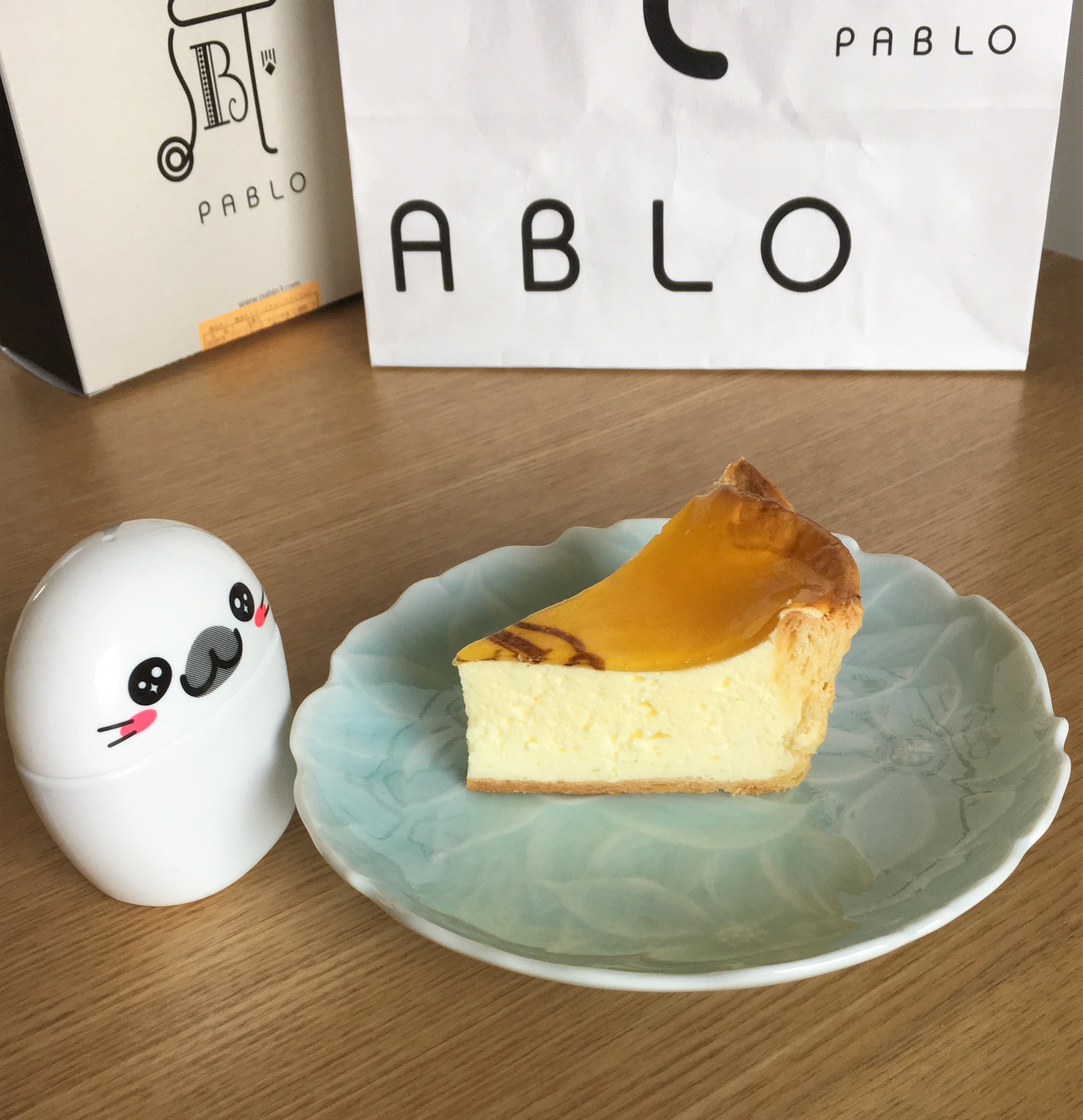 Pablo calls their cheesecake a "cheese tart"…but most people still call them cheesecake.
The classic cheese tart (or cake) is also a very like tasting dessert, but the flavor or the cheese is a little bit stronger than Rikuro. These cheesecakes come in a flaky pie shell like crust and the top has a thin coating of apricot glaze. 
Pablo Restaurant
There are two kinds of Pablo cafes: Casual Pablo and the singular "Premium Pablo". (Premium Pablo in Dotonbori is closed for good!!)
A Casual Pablo is behind OPA.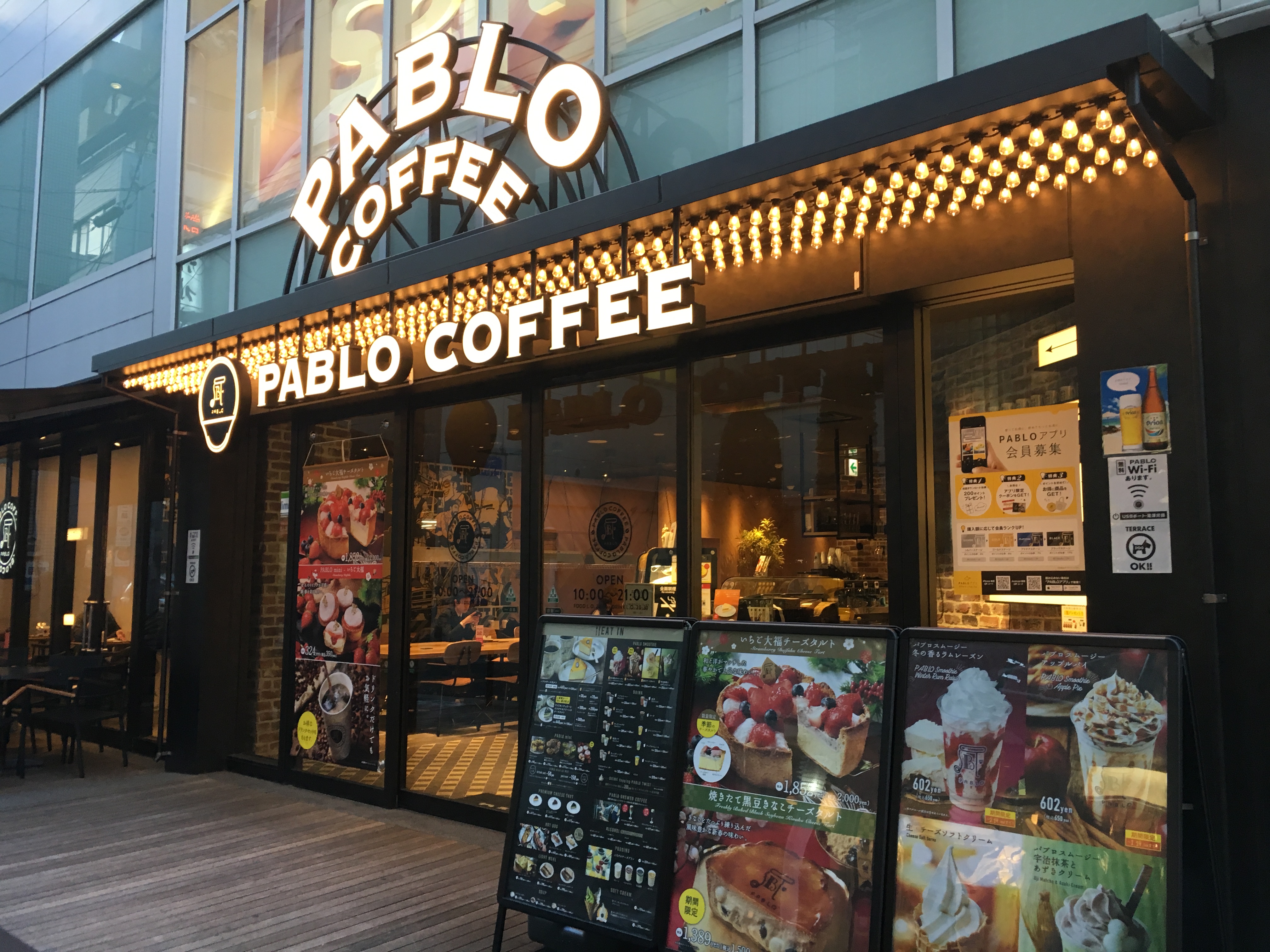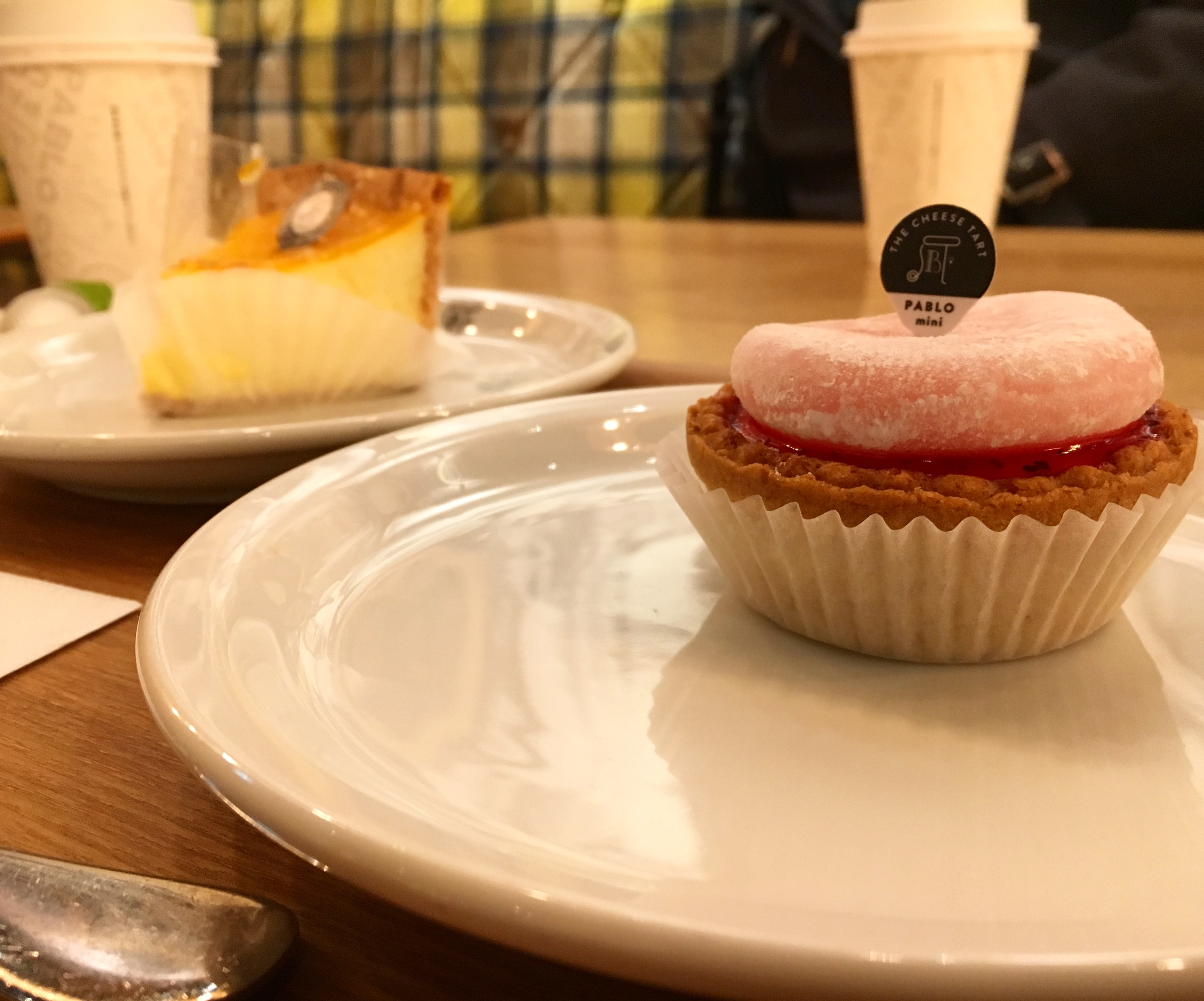 If you don't mind the wait, Premium Pablo is near Dotonbori Street. (Closed for good!!)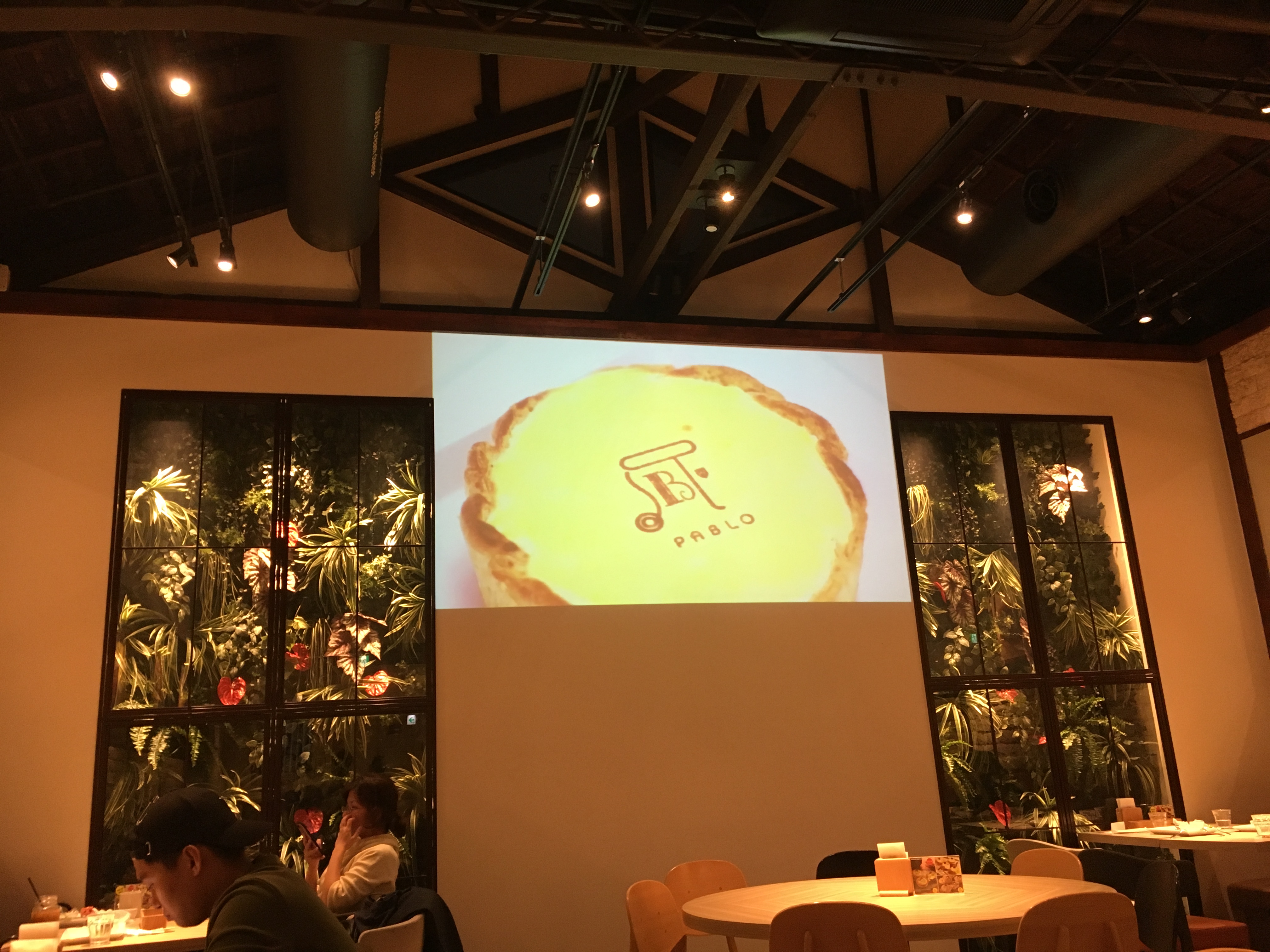 This café easily has the most options and a number of items are only available at that location. Everything is also made to order!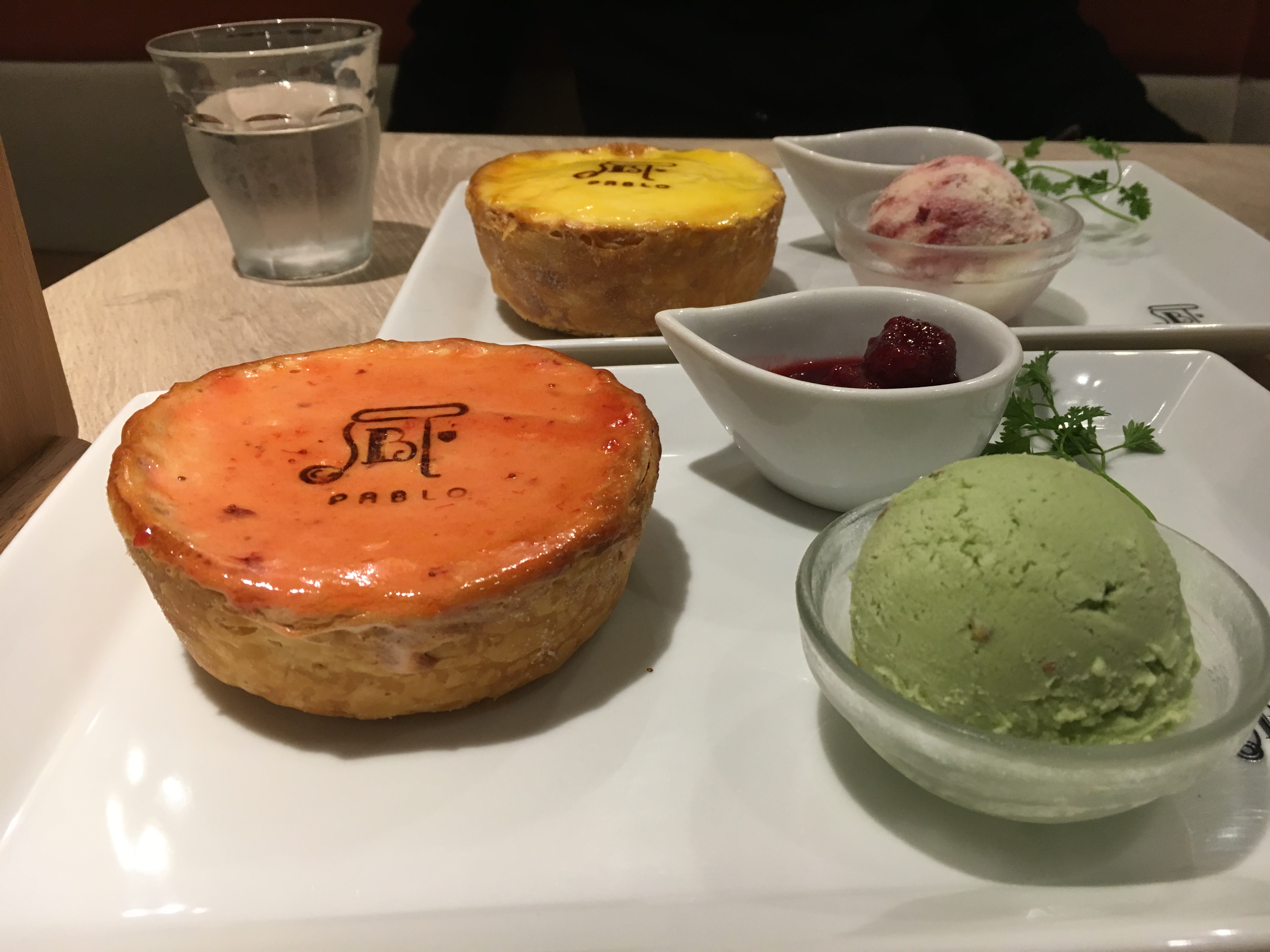 And the Victor is?
Between my husband and myself, we cannot agree on which is better.
I, having grown up with baked New York style cheesecakes, have a very set image in mind when I say I want to eat cheesecake. This concept is much closeer to a Pablo cheese tart, meaning that I am much more satisfied at Pablo. To me, a cheesecake from Rikuro is more souffle than cheesecake. It's not bad–its just not cheesecake. Also, while I usually am never put off by raisins in my desserts, I think they are out of place in Rikuro's…cake?
My husband on the other hand enjoys the light fluffy texture of Rikuro. He also doesn't like strong cheese tasting things. Even though Pablo doesn't have that strong of cheese flavor, he still prefers Rikuro Ojisan.
This doesn't mean he nor I dislike the others preference…it's just that our opinions clearly go in opposite directions.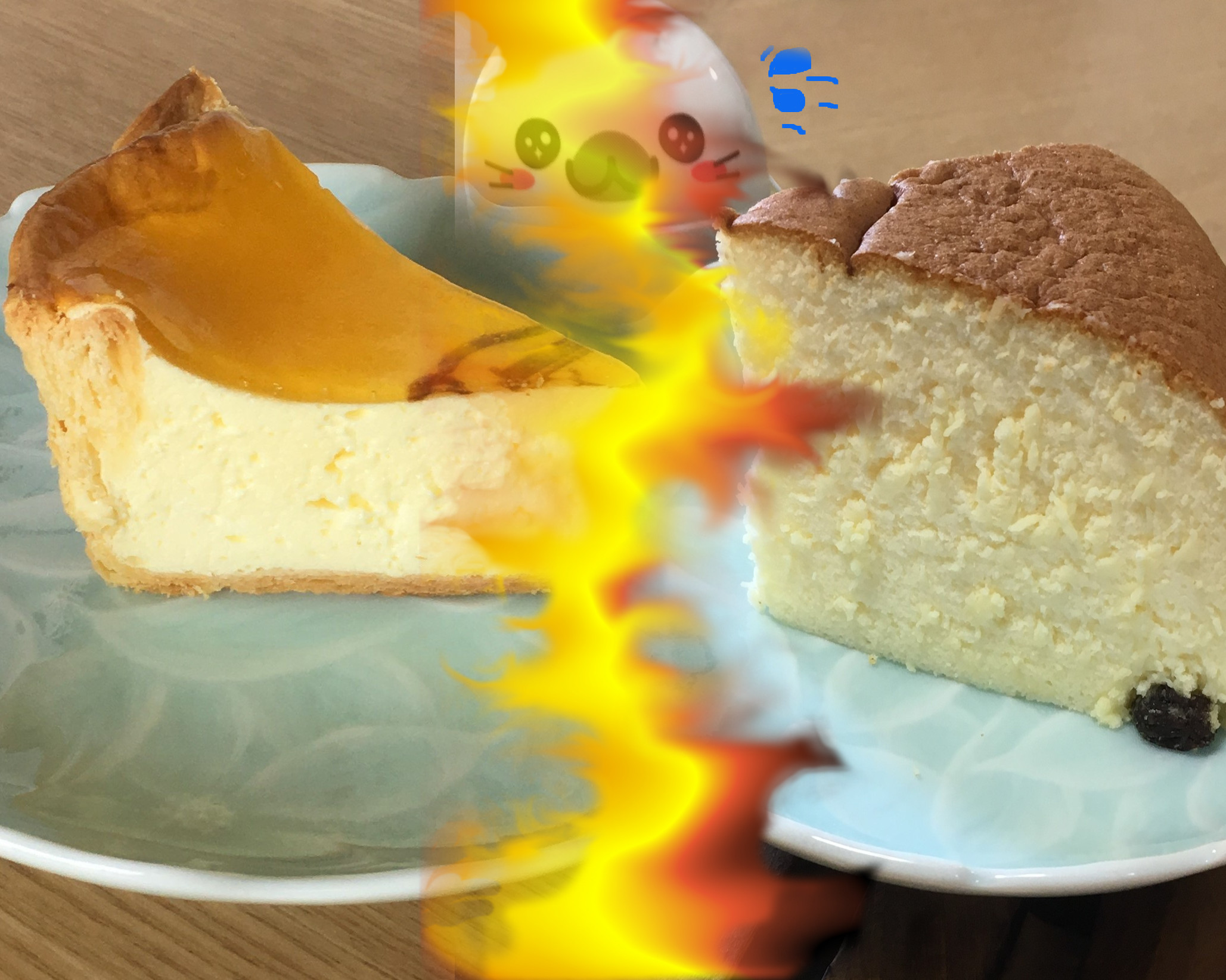 So, who can claim victory in Osaka's cheesecake war? Both brands produce tasty and good quality cheesecakes. The only draw backs we can find are based on personal preference. Pablo provides a new twist of what most could consider a more traditional cheesecake. Rikuro Ojisan on the other hand, has a very tasty cheesecake, it's just not that traditional.
Which do you prefer?