Osaka's Winter Illuminations
It is more or less common knowledge that Japan has a number of practices at Christmas time that can seem a bit unusual: Christmas KFC, Christmas boots, not to mention that Christmas is peak dating season much in the same way Valentine's Day is in America. One thing that seems consistent however, are winter illuminations. Osaka's winter illuminations are very well put together and while not always Christmas themed, these colorful displays of lights attract people of all ages —some are even free to visit.
Osaka's Winter Illuminations!
Osaka Castle Illumination
2017 is the 150 year celebration of when Osaka Port became internationalized. To commemorate this, the castle added a large section of blue lights to represent Osaka Port. Much of the castle's history is also on display.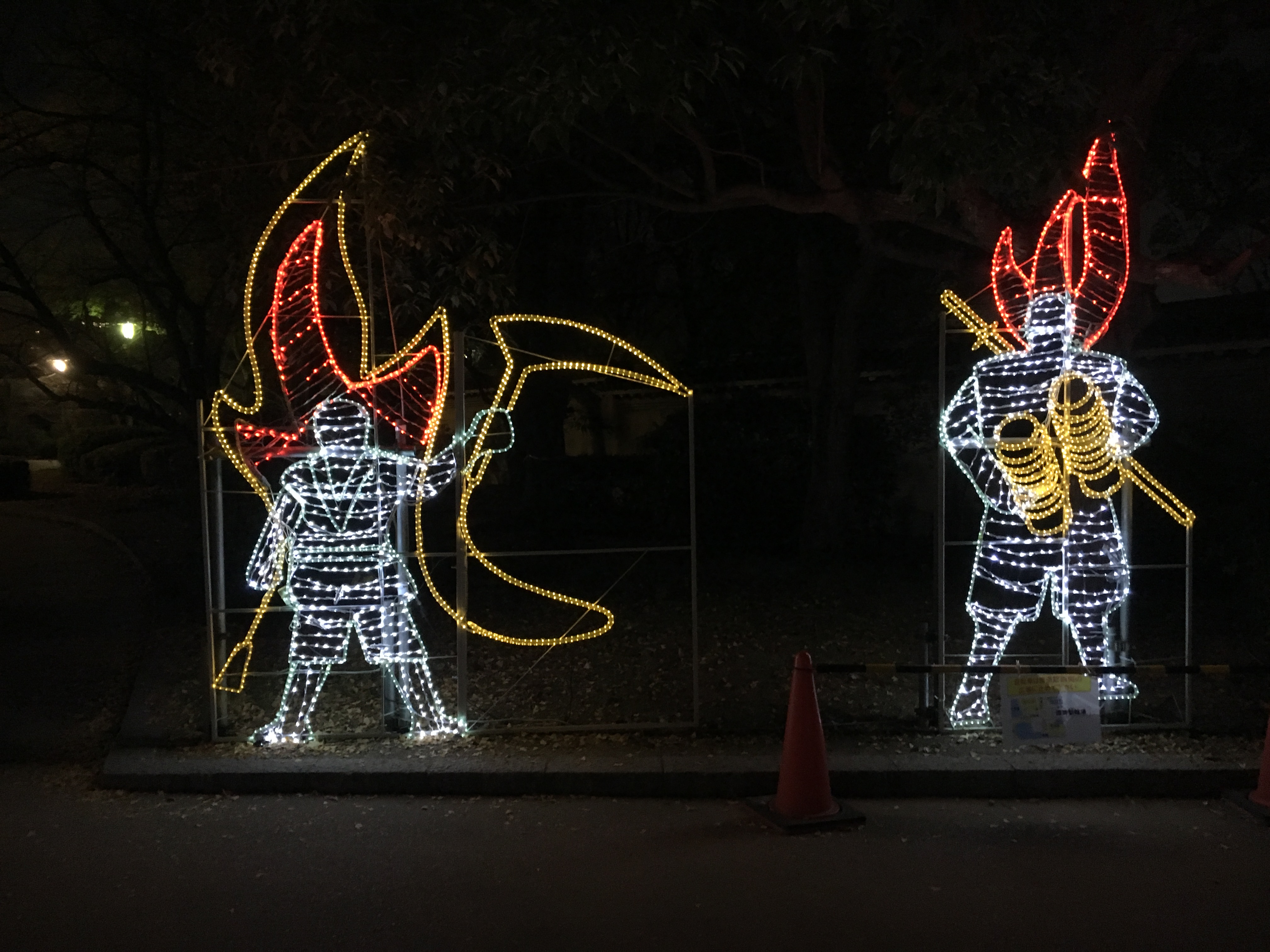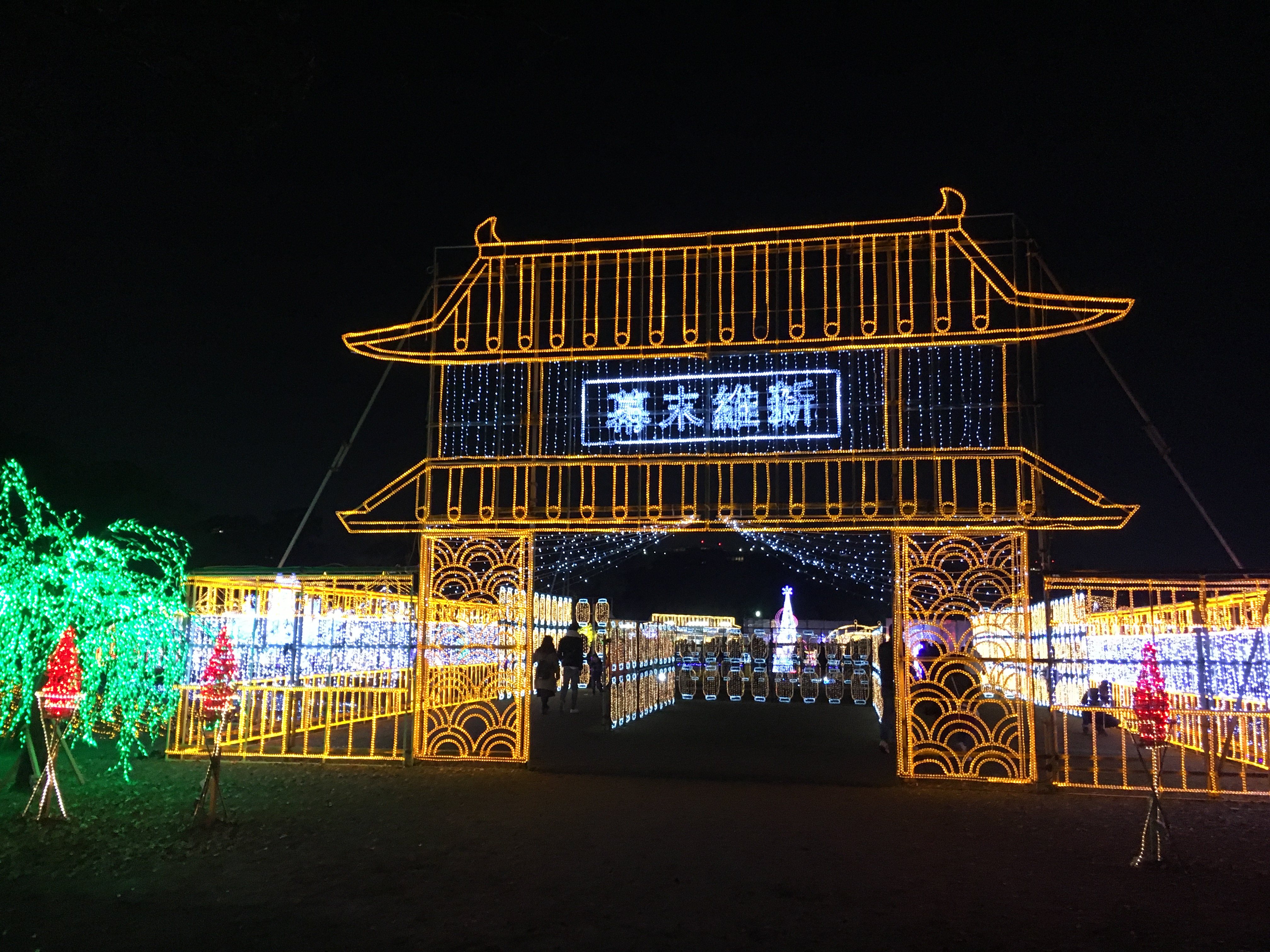 I was truly very impressed. Not only were there plenty of lights, but there were also performances, plenty of food vendors, and even interactive lights for young children.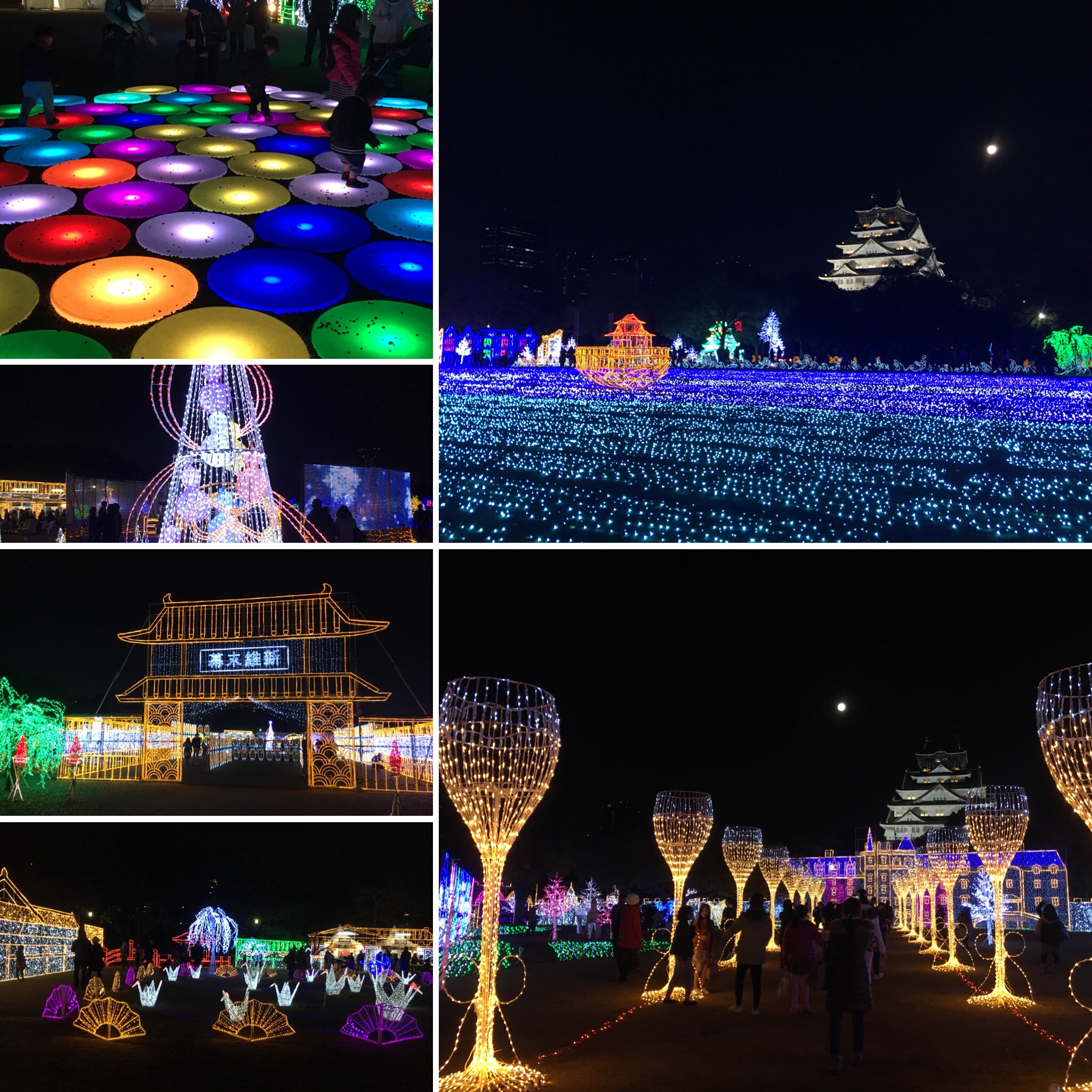 In 2017 Château des ducs de Bretagne and Osaka Castle became sister castles, so it was included in the light up this year.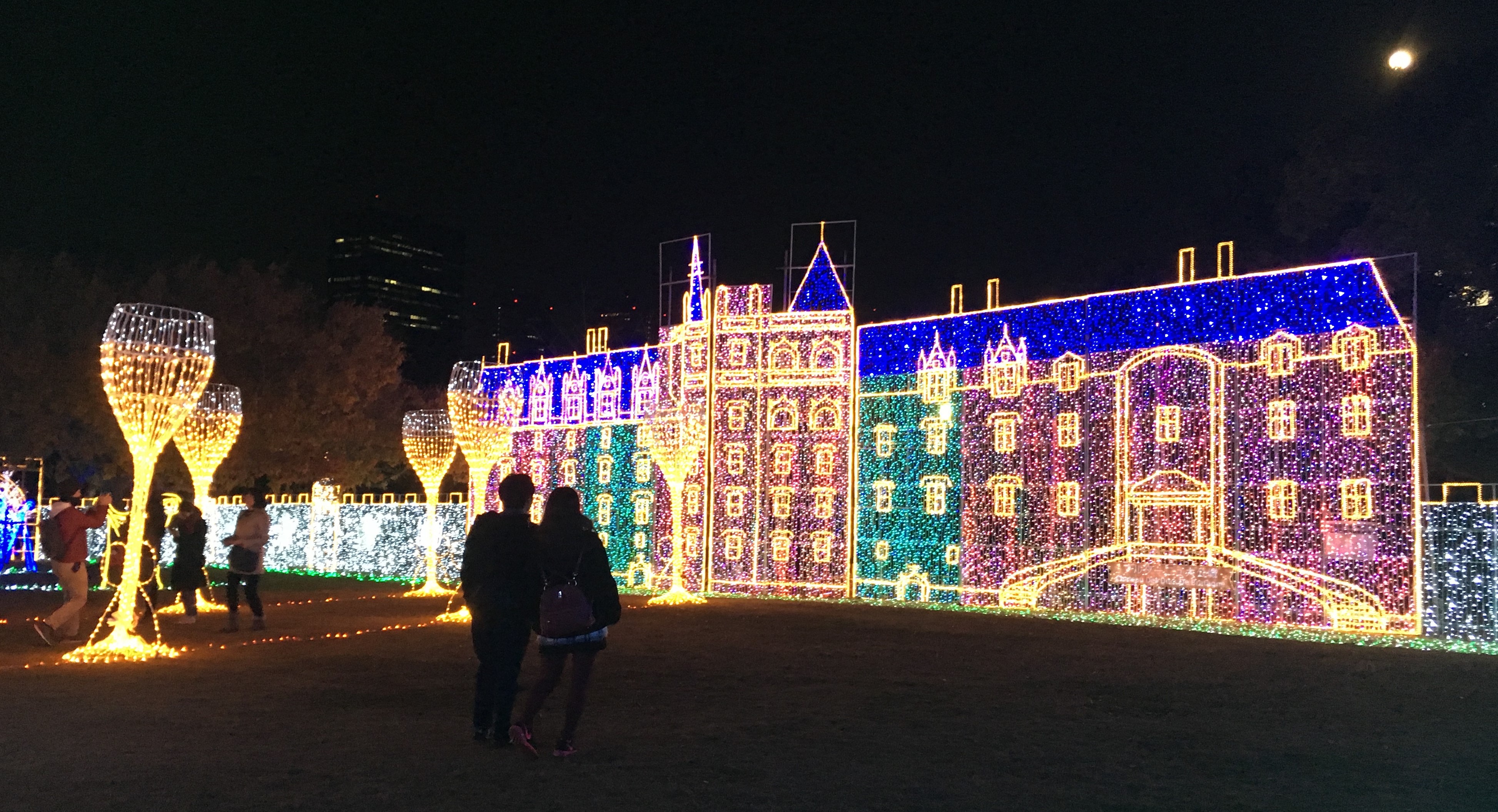 Begins: End of Nov- End of Feb
Price of Admission: 1,200 yen per person
Midosuji Illumination
Midosuji is one of Osaka's largest and most trafficked streets. During the month of December, the city decks a section of with hundreds of lights for the Midosuji Illumination. For the first day that the lights are on display, the street is shut down for about two hours so that people may walk freely to enjoy them. The exact time the street is shut down varies every year, but in 2017 it was from 5:00-7:00 pm.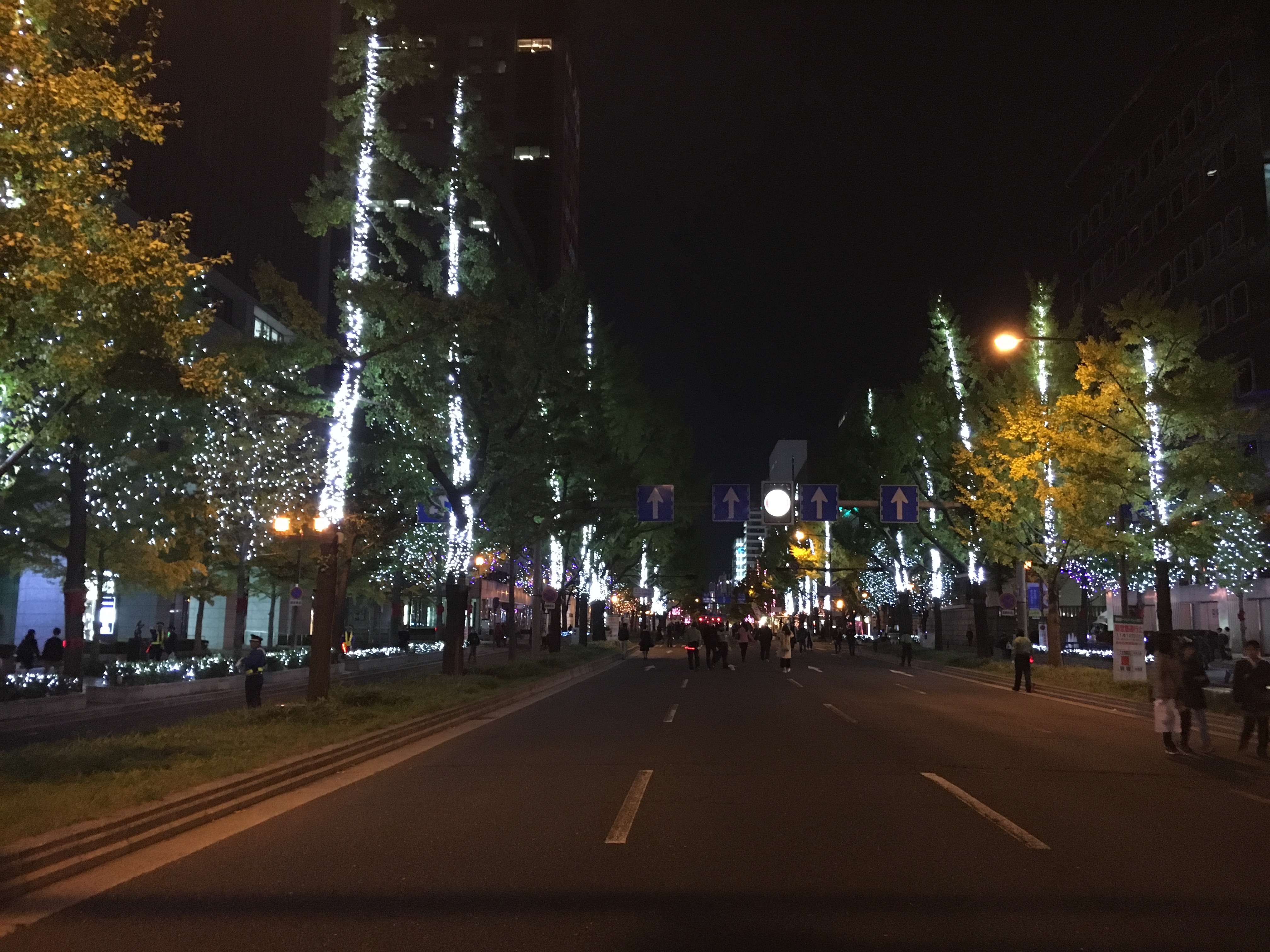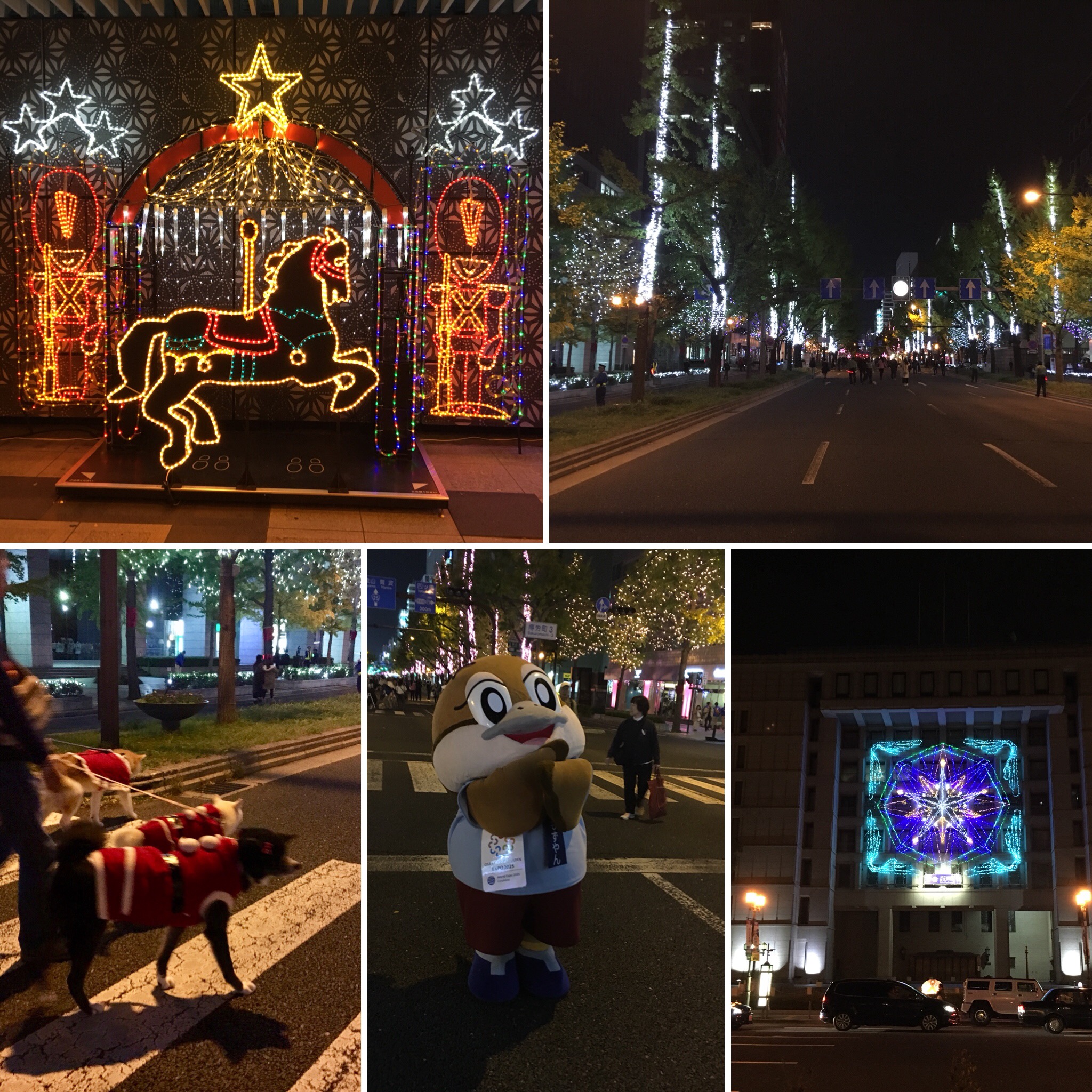 Begins: Mid-November – First week of Jan
Price of Admission: Free
Namba Parks "Hikari-Tabi" Illumination
Every year, Namba Parks Shopping Mall decorates their Parks Gardens with lights for its Hikari-Tabi Illumination. The theme is "enchanted garden" so there are fairies and large floral light decorations.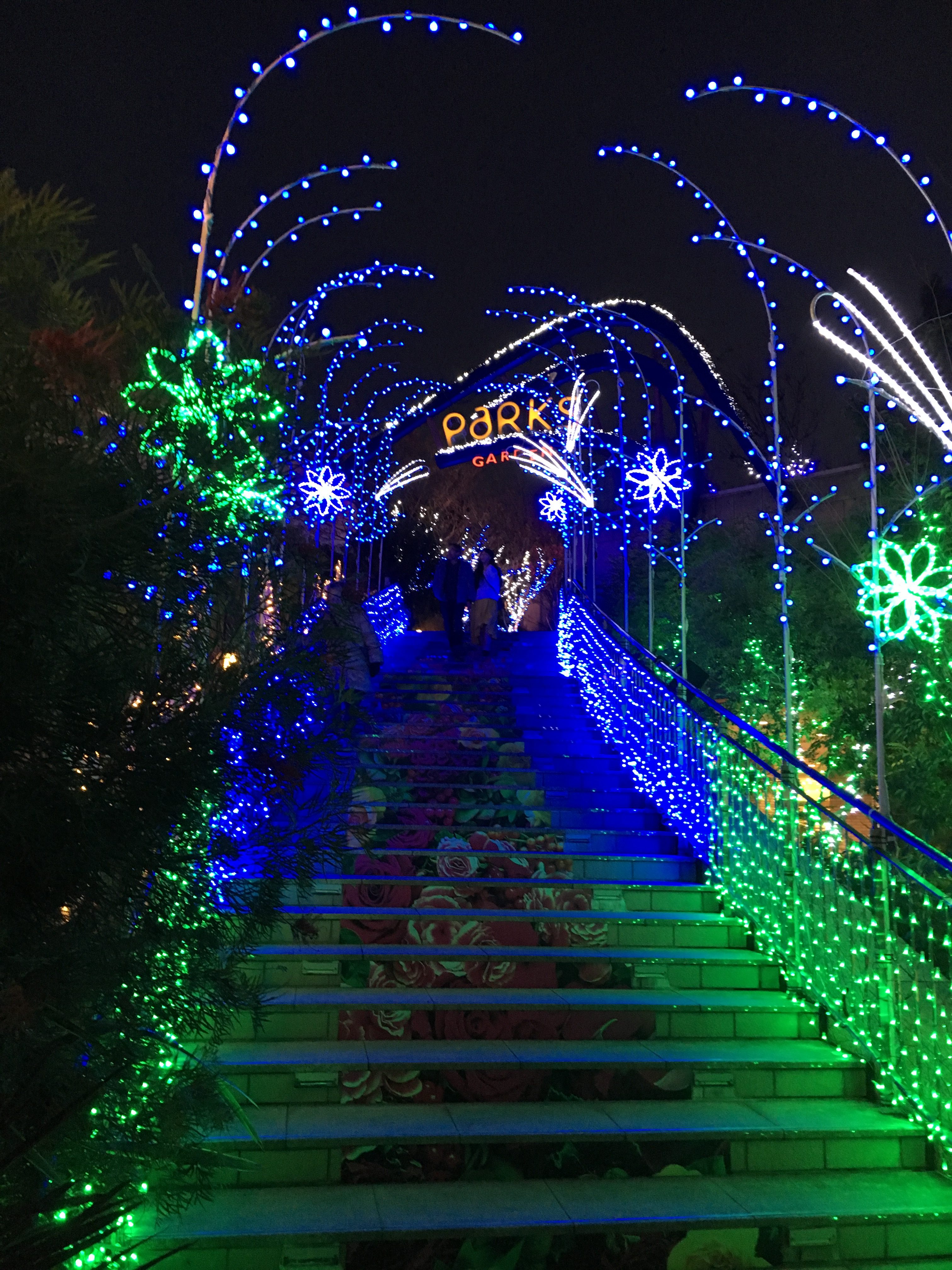 The illumination is very convenient because it is right next to Nankai Namba Station. I recommend coupling this with a stroll down Midosuji's Light Festival afterwards.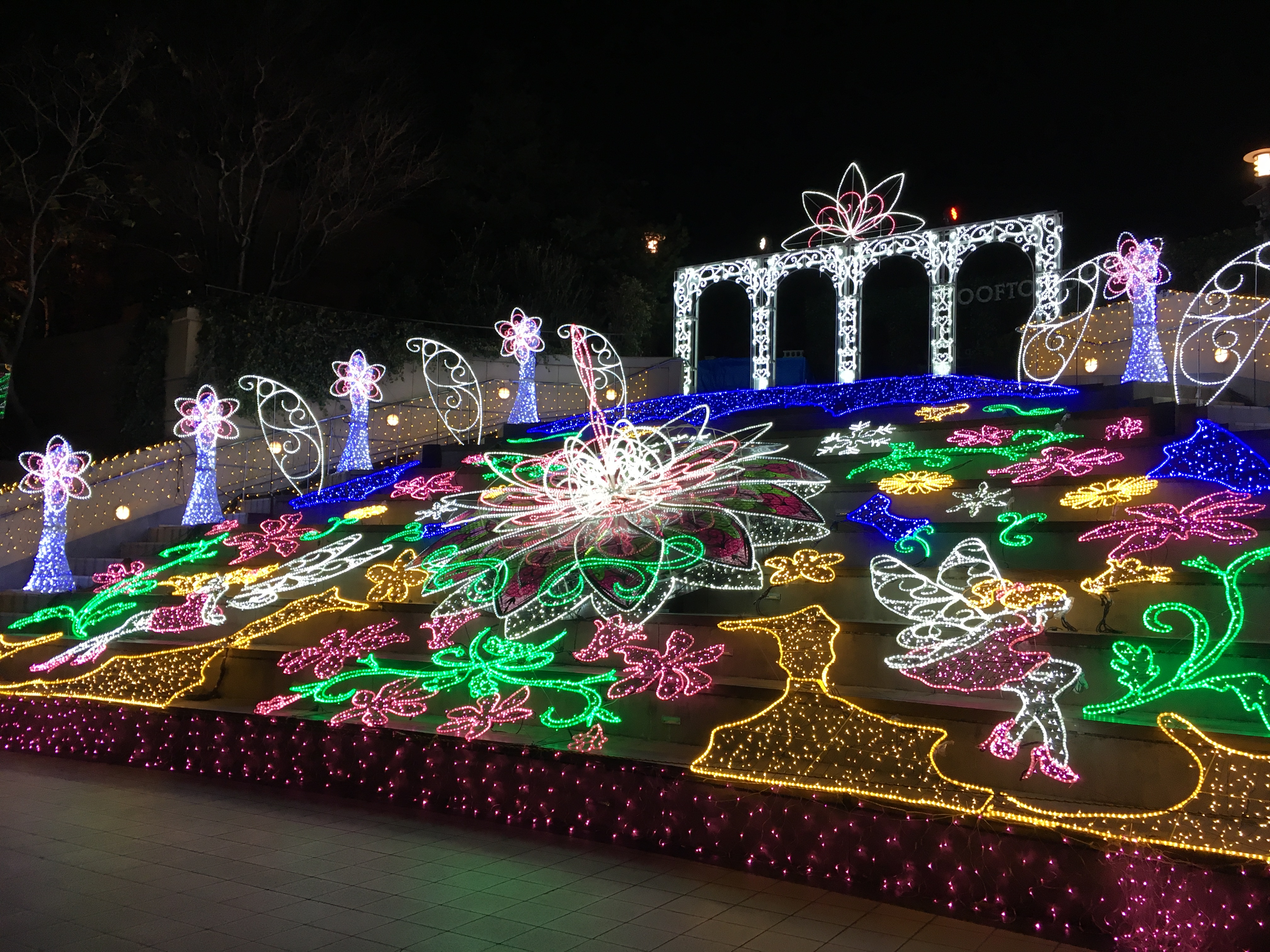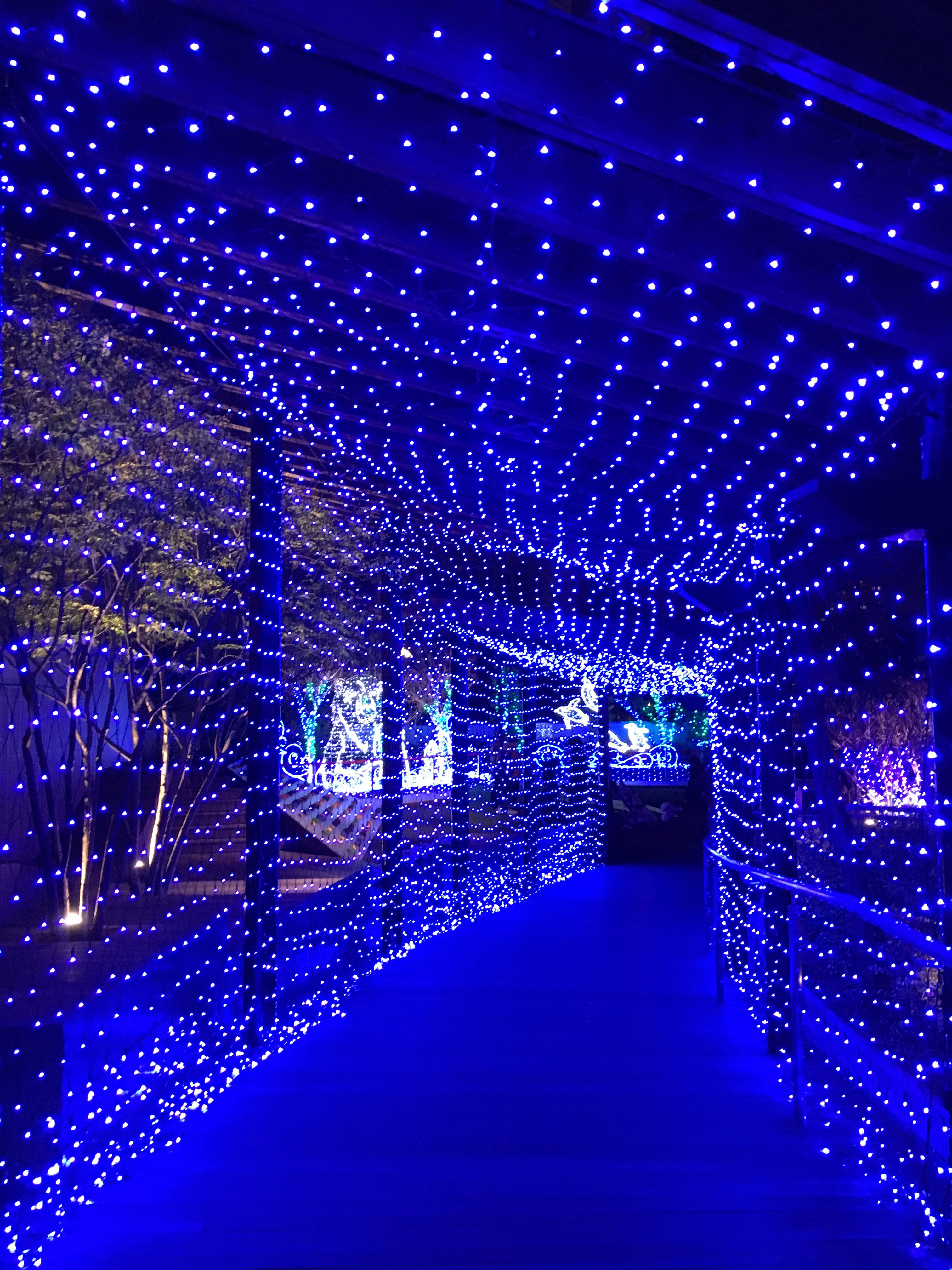 Begins: Nov 11- Feb 25
Price of Admission: Free
Nagai Botanical Garden "Garden of Lights Festival"
Nagai Gardens does a brilliant job every year with their Garden of Light Festival. Much of the garden's lights on the whole have a very Christmas-y feel to them, which is always nice.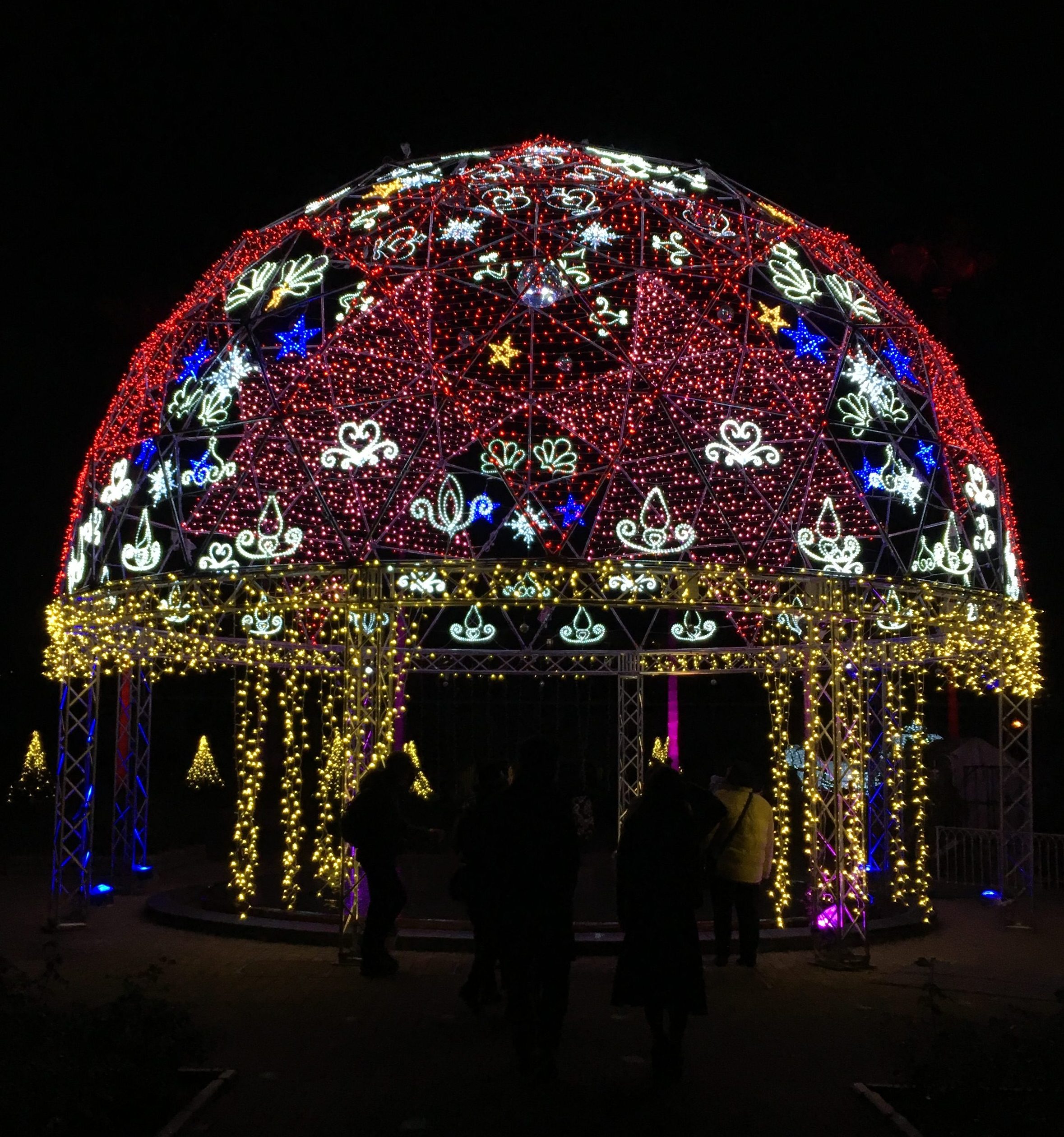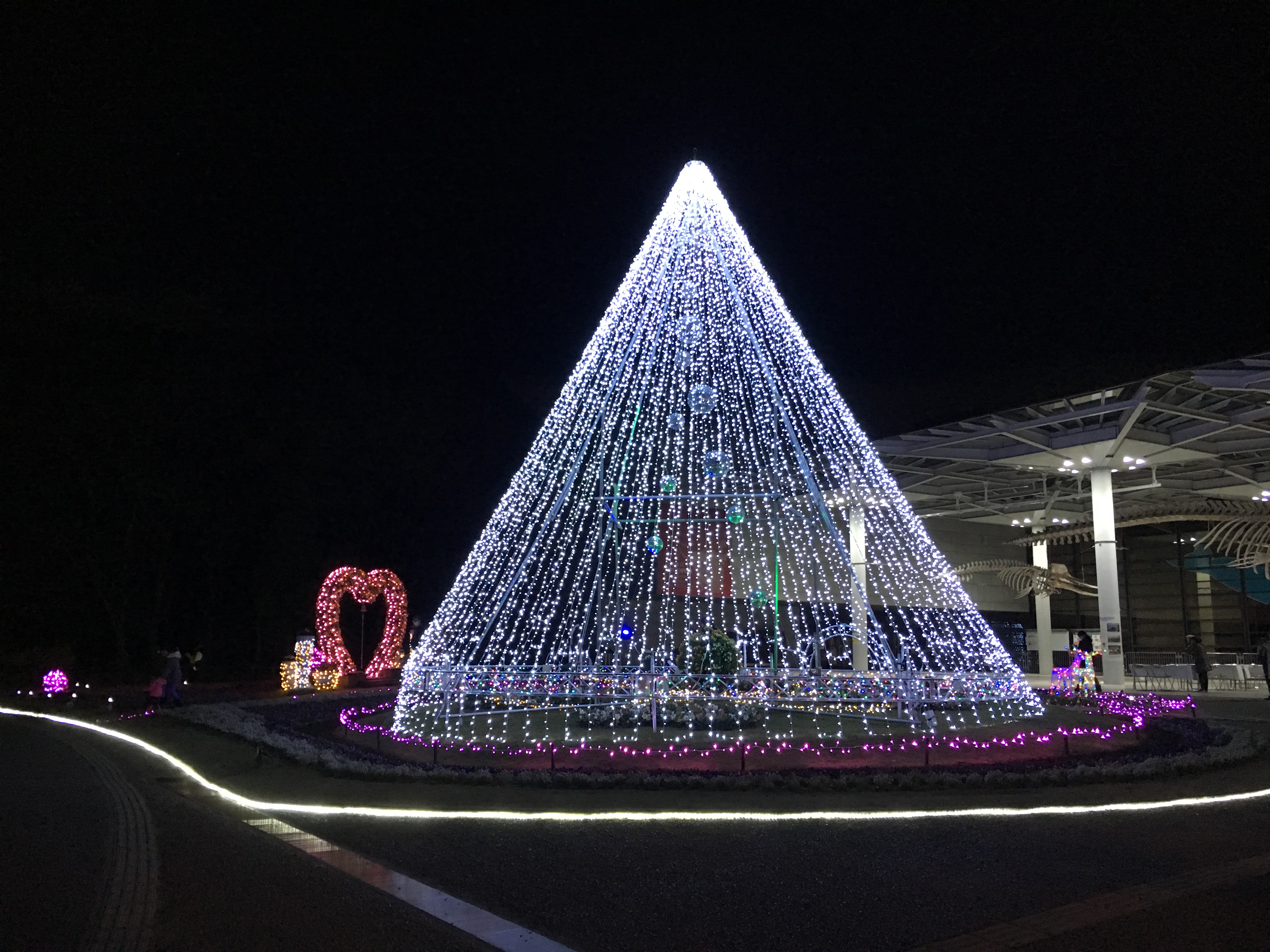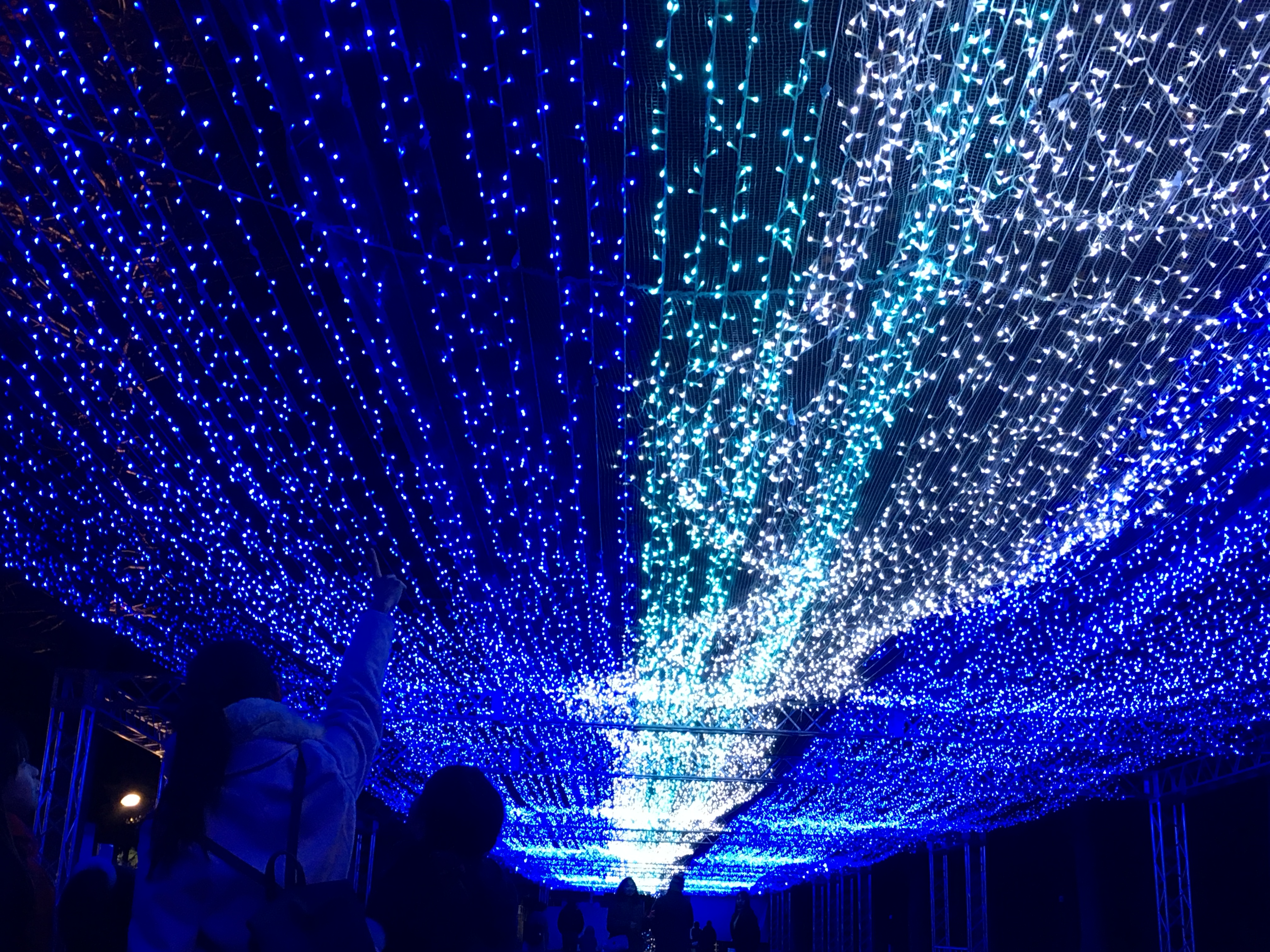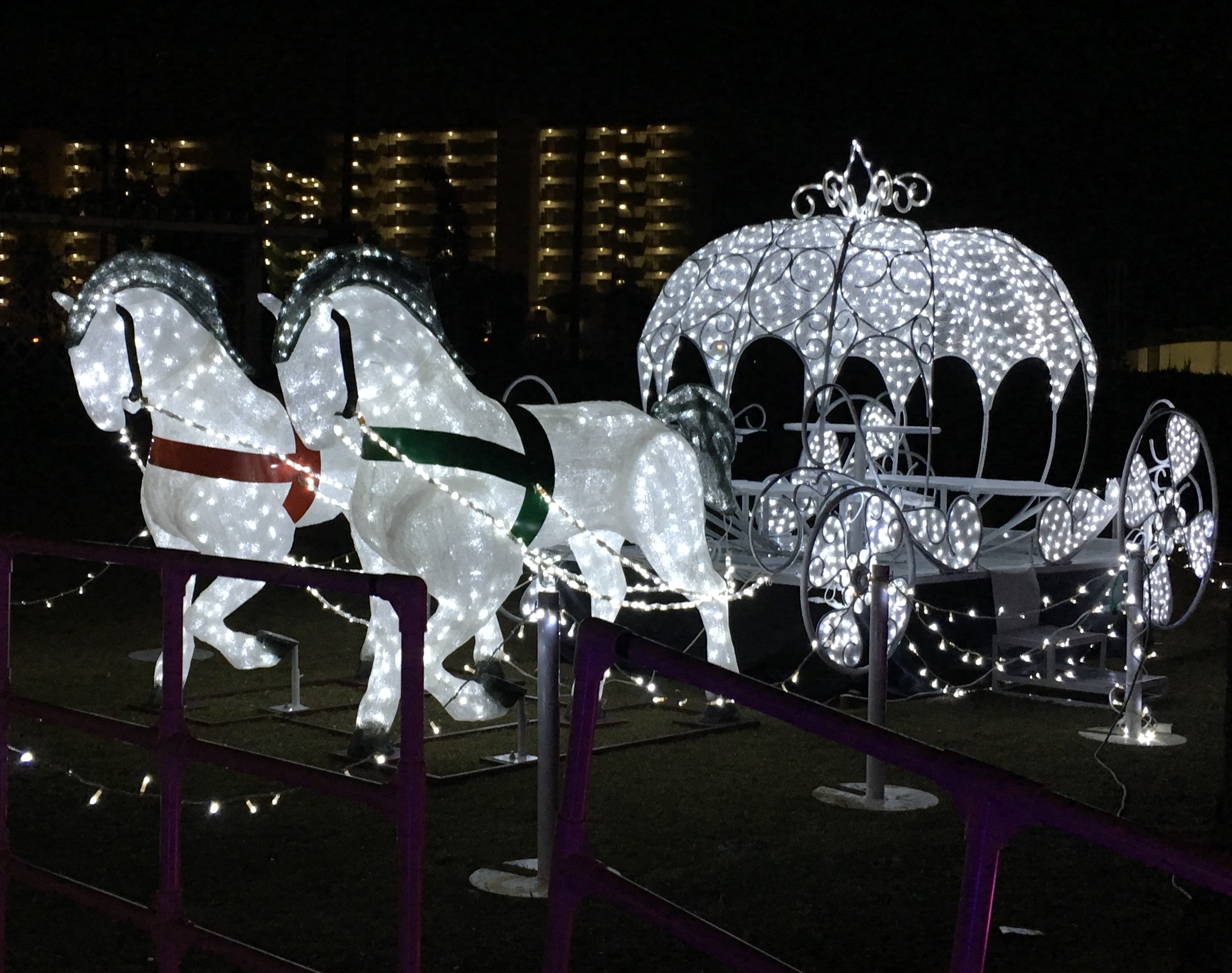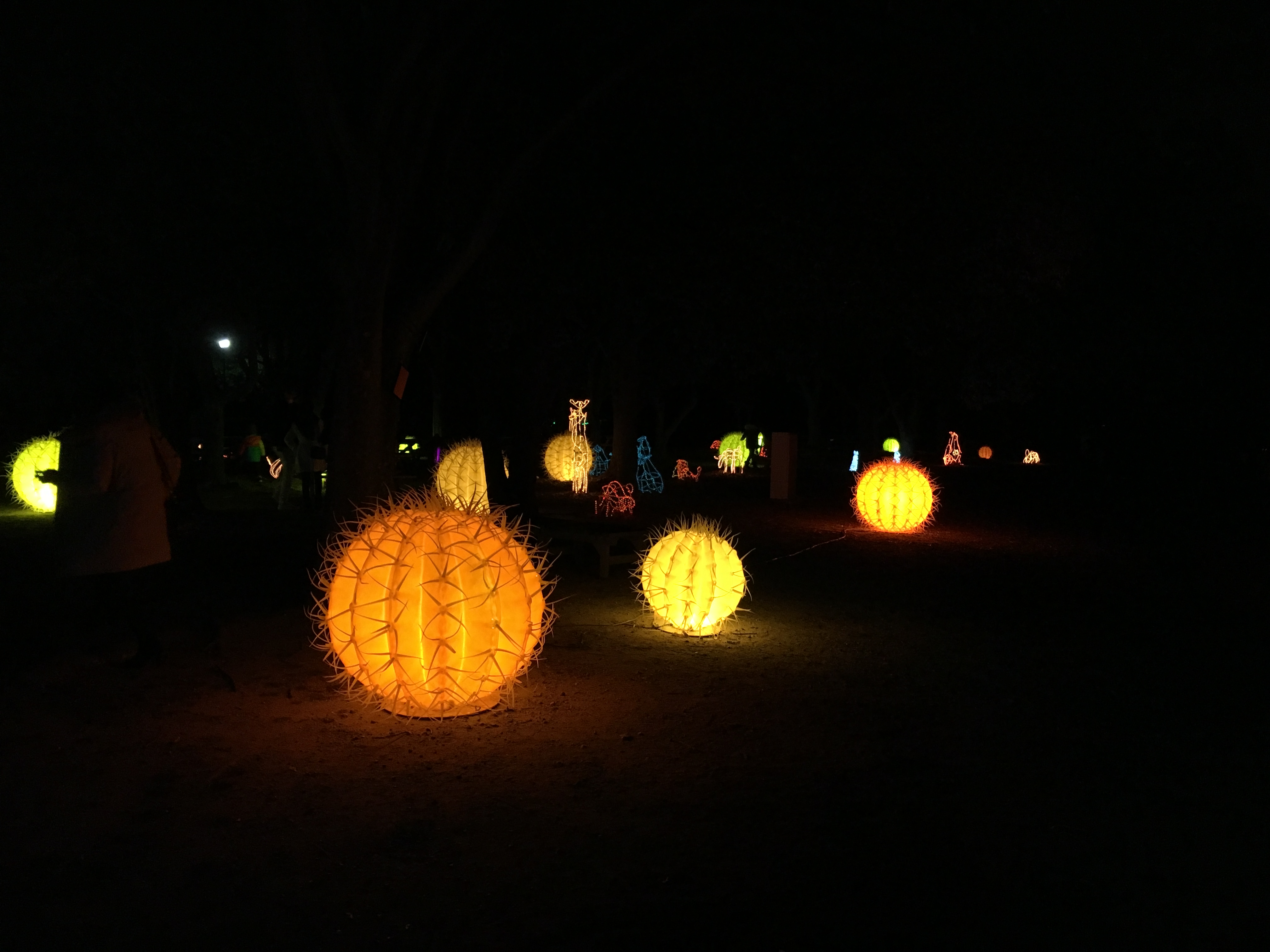 Begins: Dec 16- Dec 25
Price of Admission: 1,000 yen per person
Nakanoshima Hikari no Renaissance
Osaka Public Hall and Nakanoshima Park light up during their annual Hikari no Renaissance. This is display is very convenient and easy to access—just take the Midosuji Line to Yodoyabashi and you are practically there.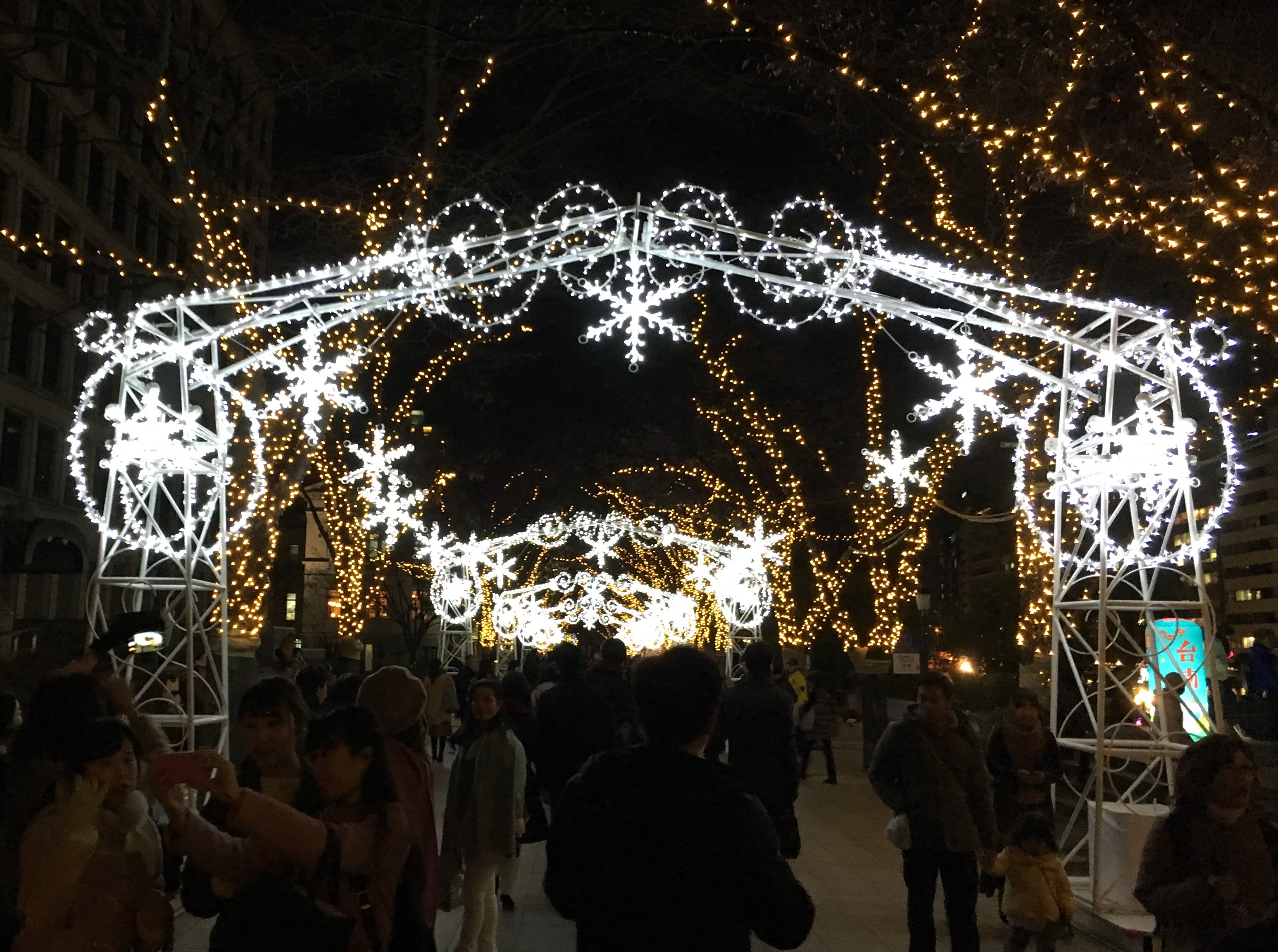 This is a free event, but you might end up spending some money on the delectable items the vendors sell. Hikari no Renaissance is one of the most popular of Osaka's winter illuminations.
2017 had a special Taiwan-style lantern festival as well!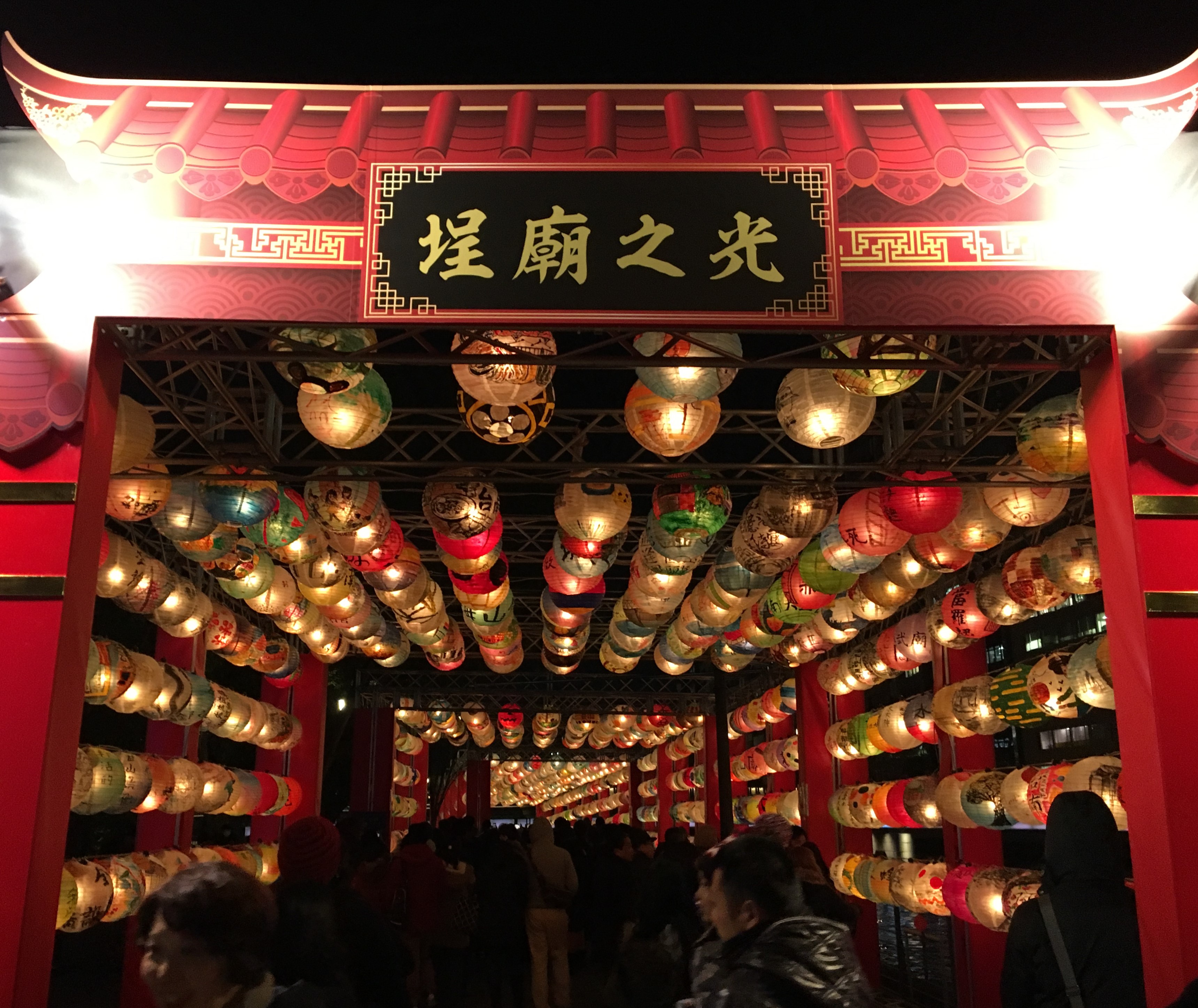 Be sure to go visit the rose garden in Nakanoshima Park too!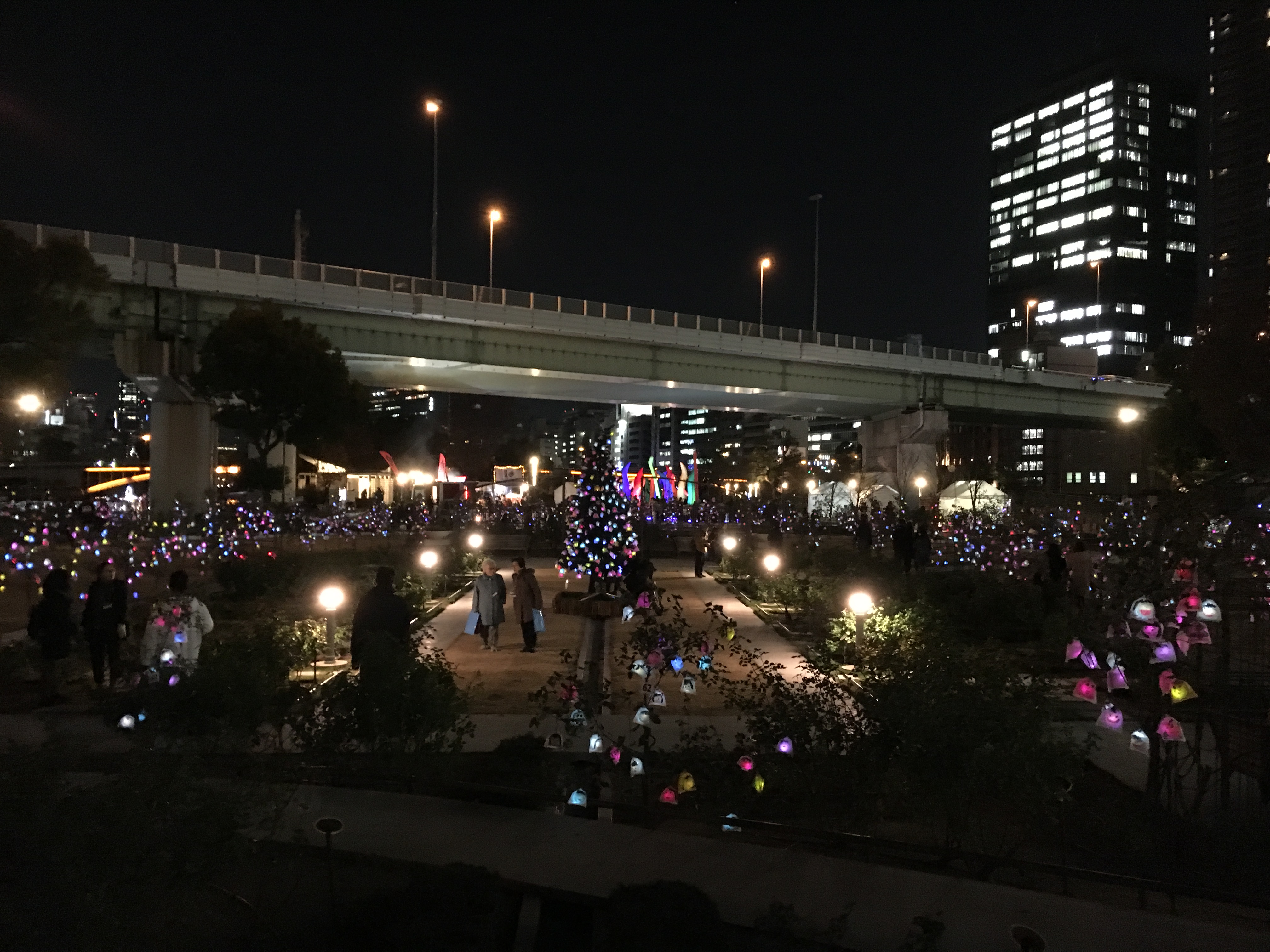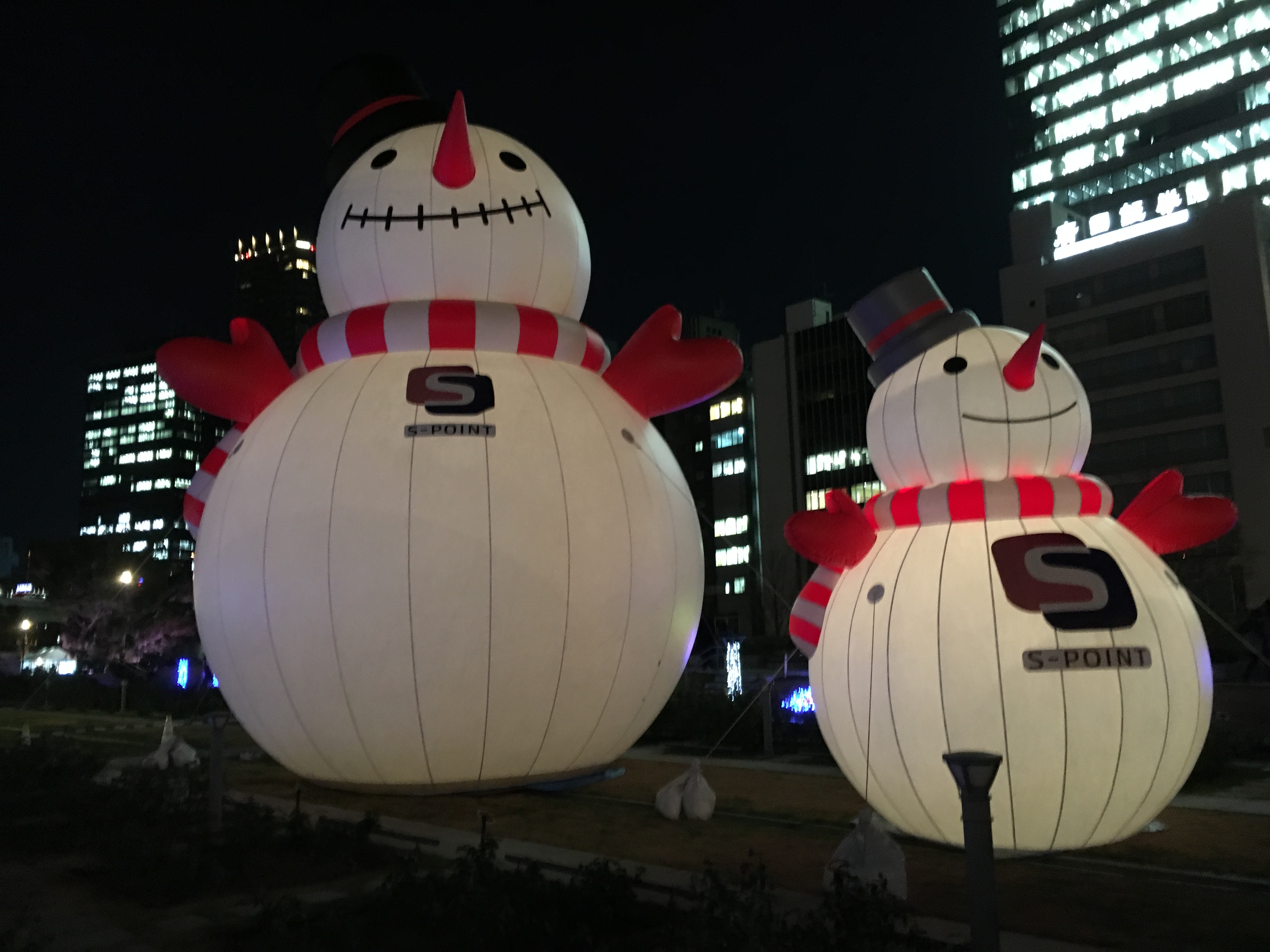 Begins: Dec 14- Dec 25
Price of Admission: Free
Osaka's Winter Illuminations: Additional Infortmation
Though Christmas is mostly just a dating holiday in Japan, no one can deny that light displays are always nice, regardless of theme. If you are spending Christmas in Japan this year then these light displays will give you a sense of home, while still being something new and exciting.
Coming next time,
A local favorite! Nagai Botanical Garden
The adventure continues…