Osaka's Famous Curry Restaurant, Jiyuken
Namba is home to a number of cheap tasty restaurants. One such example is Jiyuken, one of the most famous curry restaurants in Osaka. Though curry is very popular throughout Japan, Jiyuken serves their curry rice a little bit differently, by mixing the rice and the curry before serving it to the customer, as well as topping it with a raw egg.
The History of Jiyuken
Yoshida Shiichi opened Jiyuken in 1910, making it the first restaurant in Osaka to serve Western-style food. At first, they served a number of different dishes, but their curry rice quickly became the most popular menu item in the restaurant. However, there was one problem. Since there were no rice cookers to keep the rice warm, the rice for the curry was always cold. In order to solve this problem, the head chef started to mix curry and rice so the dish would always be hot. Sometime after that, Oda Sakunosuke, one of the most famous writers in Osaka began to frequent Jiyuken. He like the restaurant so much, he even mentioned their curry in what would become his most famous short story "Meoto Zenzai". Naturally, this endorsement immediately made Jiyuken's curry popular among the people in Osaka.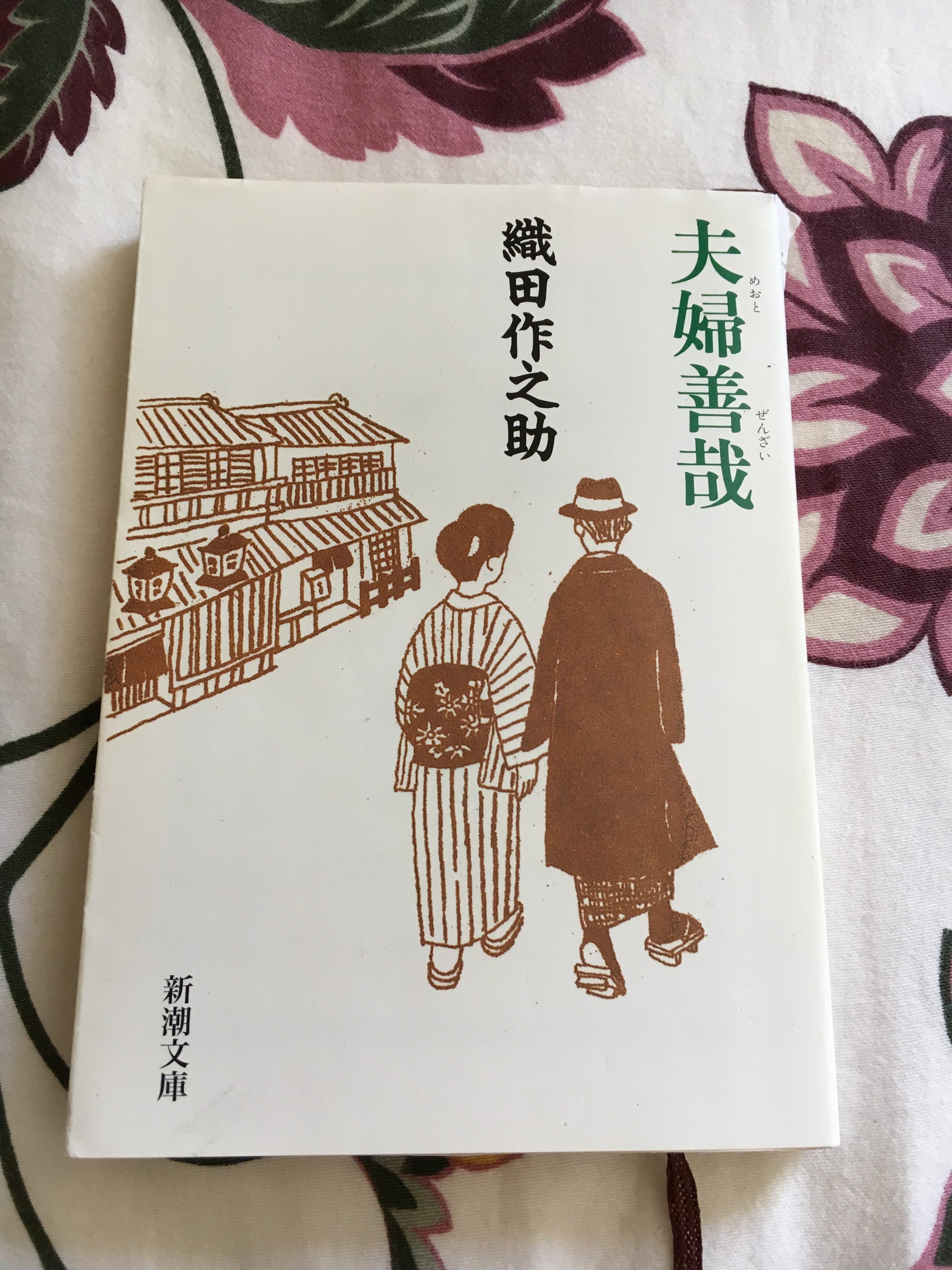 Oda Sakunosuke is one of the most famous authors in Osaka, who has written a number of famous short stories, many of which are actually set in Osaka. Among others, in "Meoto Zenzai", which tells the story of a very typical Osaka couple, wherein the wife is strong and level-headed while the husband is often shiftless, there is a scene set in the restuarant: 
Choko, the wife of Ryukichi, is eating curry at Jiyuken
 "Jiyuken's cu—curry rice is very tasty because it is very well mi—mi—mixed with rice."
She said, remembering that Ryukichi had said this before, while eating her curry, and enjoying a cup of coffee.
Oda Sakunosuke is equally as famous as Kawabata Yasunari, a the Nobel Prize winner recipient in Literature who is also from Osaka, but Oda Sakunosuke is less known outside of Osaka because he died soon after he moved to Tokyo at the age of 34.
Getting to Jiyuken
[mappress mapid="38″ width="95%"]
Jiyuken is very easy to find and just a 3 minute walk from Nankai Namba Station.
Jiyuken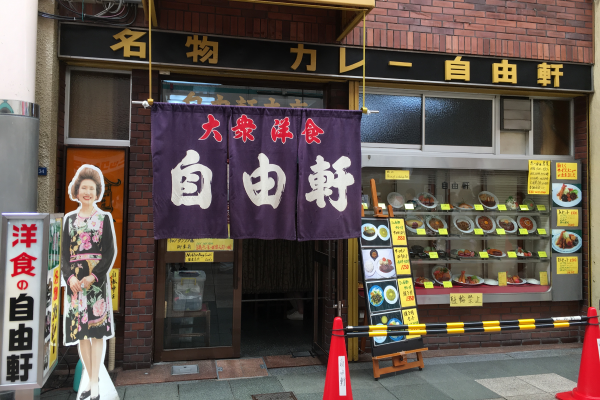 Though the restaurant is very small, it is easy to find because of the long lines that stretch out in front of the restaurant. Since the restaurant is indeed small, you will likely have to share the table with the other diners.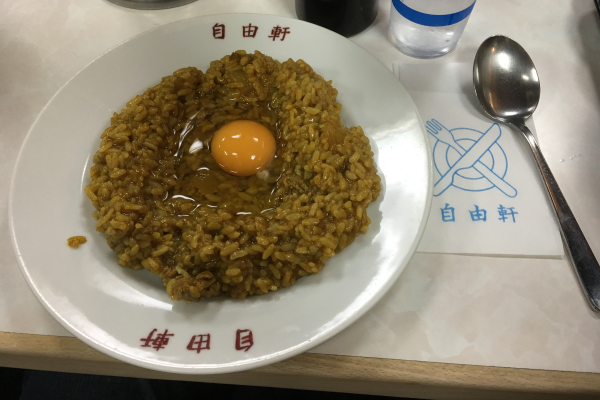 The curry here has some very simple ingredients, just a few pieces of onion and beef, though the raw egg is certainly unusual. In addition, their recommended method for eating the curry is also unorthodox— they encourage diners to add Worcestershire sauce to the curry before mixing everything together. Putting Worcestershire sauce on curry is certainly weird, but many Osakans really seem to like this.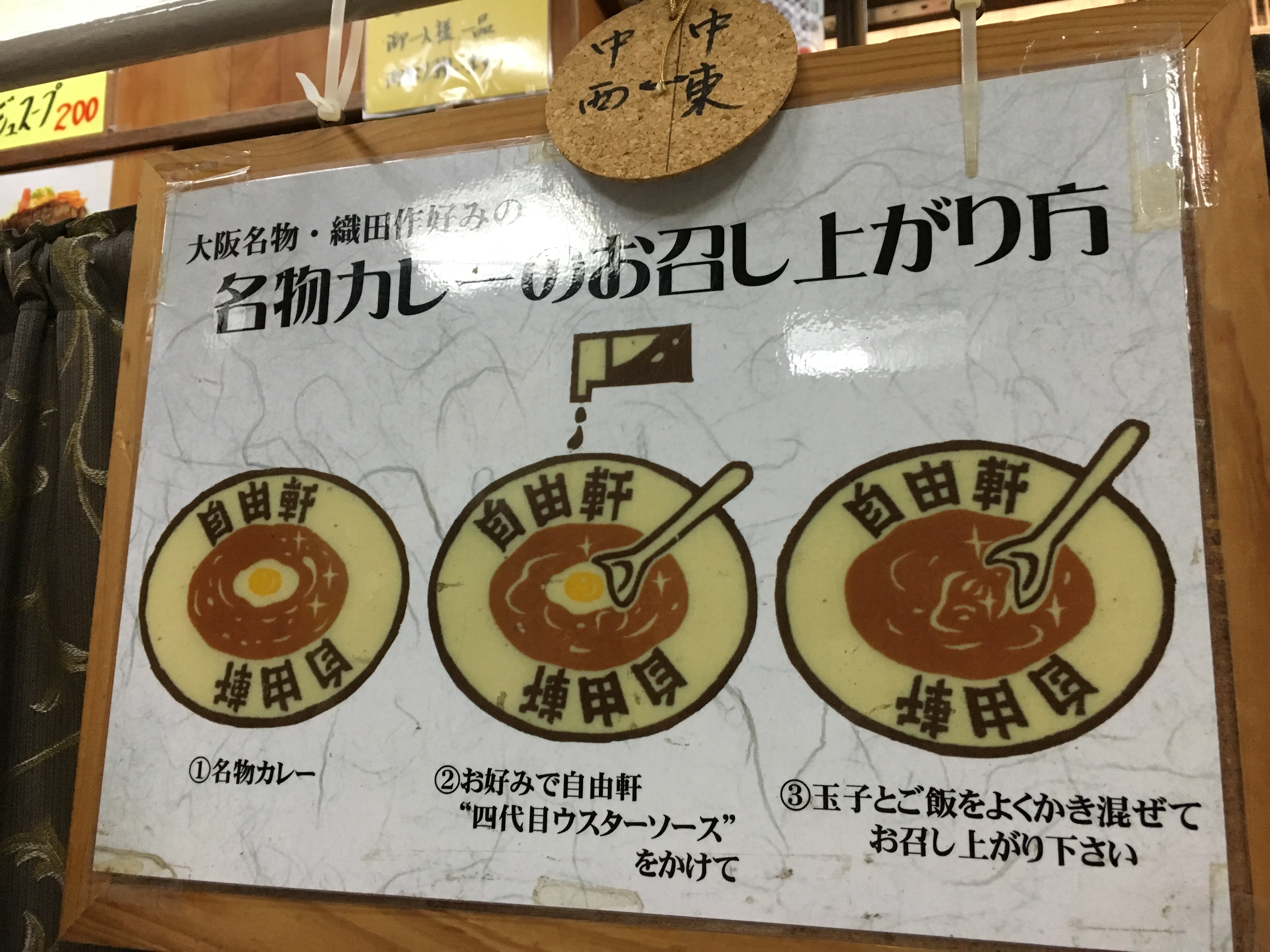 There is another restaurant in Osaka called Semba Jiyuken that serves a curry dish very similar to the curry at Jiyuken in Namba. While Jiyuken is exclusive to Osaka, Semba Jiyuken can be found many throughout the country, and even has several restaurants in Tokyo. Semba Jiyuken insists that they are a different branch of Jiyuken, but the Jiyuken in Namba considers Semba Jiyuken to be a totally different restaurant.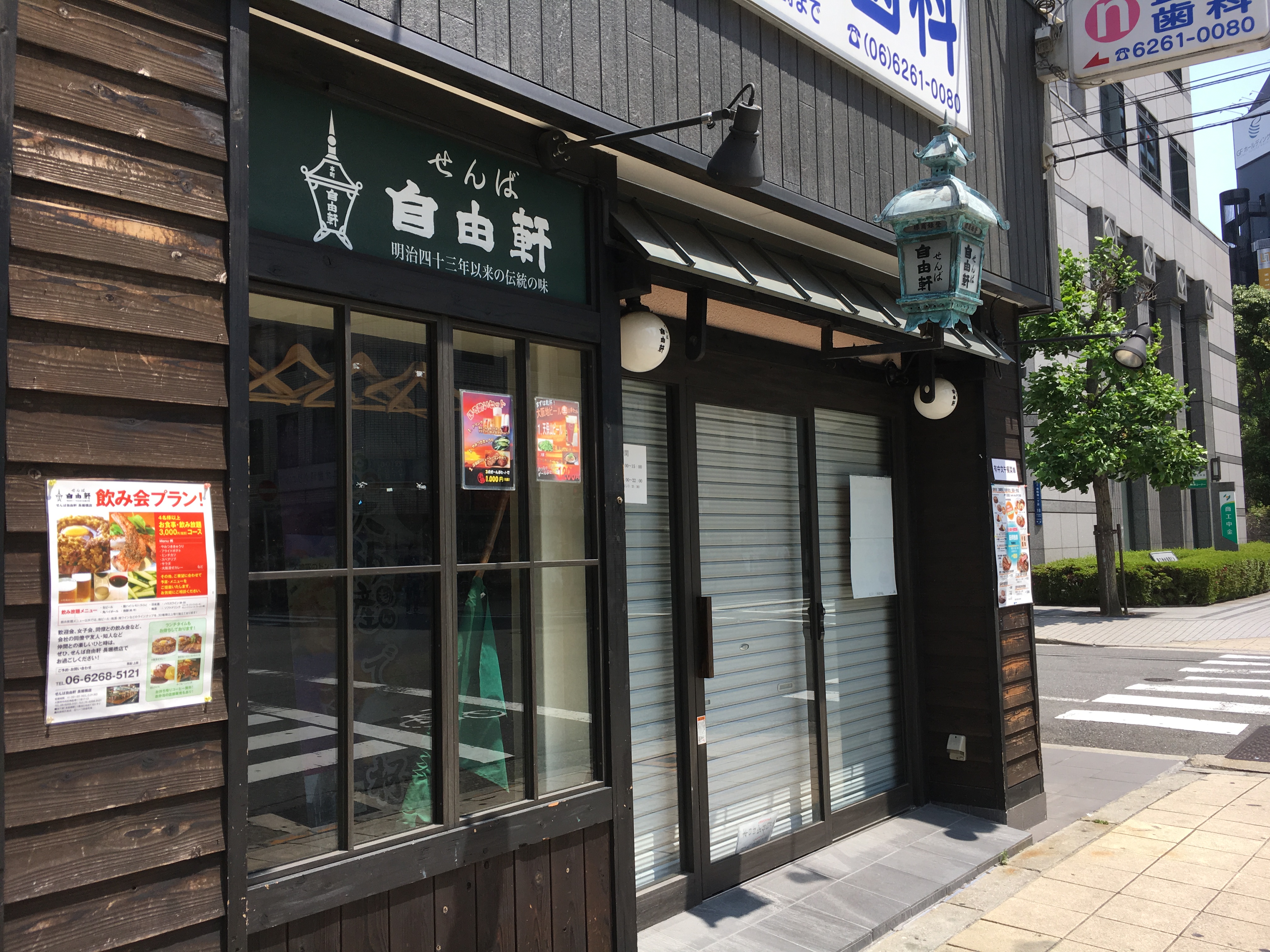 I am not sure what happened between these two restaurants, but in any case Jiyuken of Namba is the original restaurant.
Jiyuken Curry (Namba Location)
Address

 3 -1-34 Namba, Chuo Ward, Osaka, Osaka Prefecture,

〒

542-0076

Website

http://www.jiyuken.co.jp/

Price Range

500-1500 yen

Hours of Operation

11:30-21:00




Closed Mondays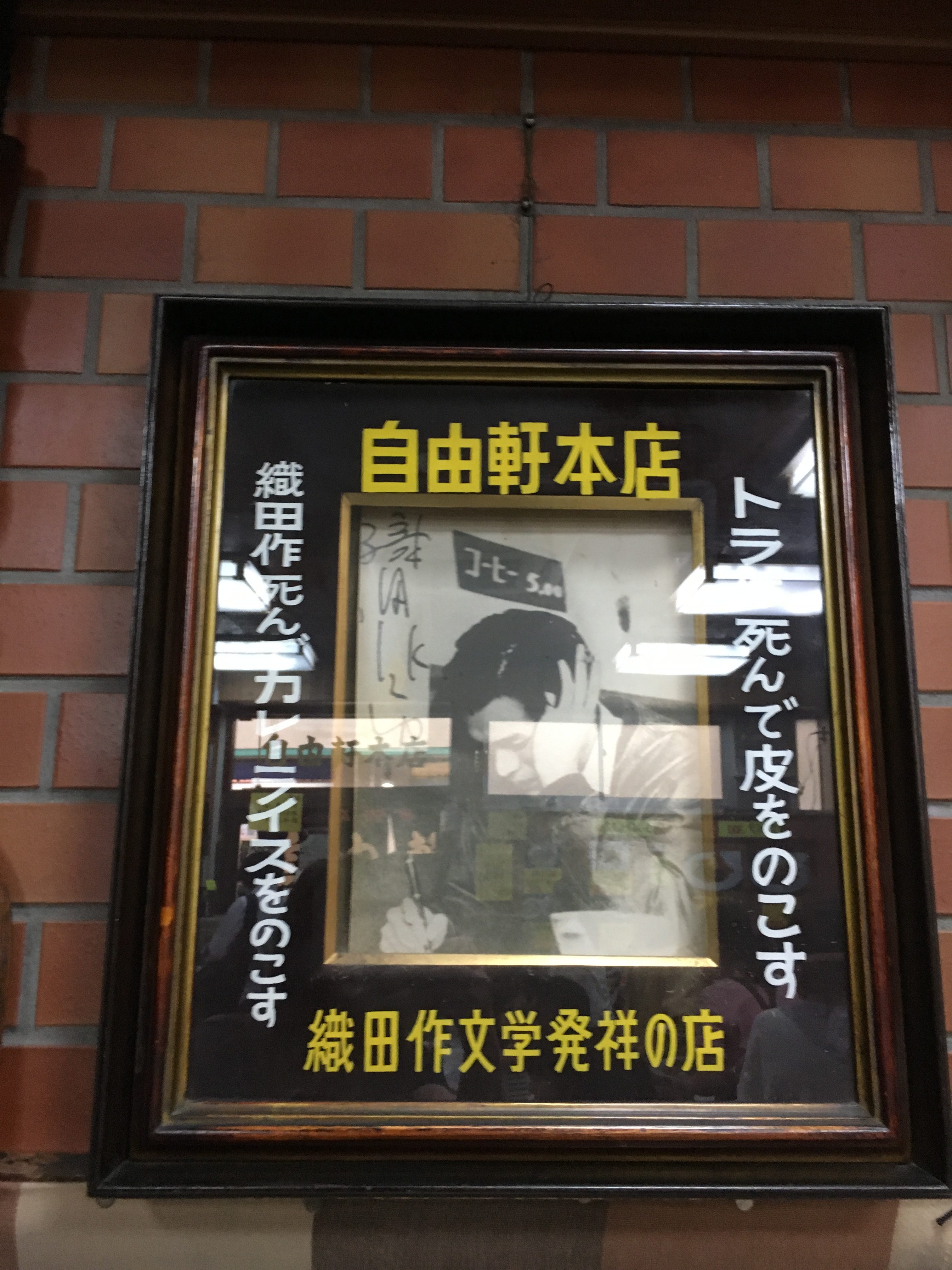 In closing, I think this quote is the most fitting:
"When a tiger dies, it leaves its skin behind. When Oda died, he left curry rice behind."
Coming next time,
A historic icon: Ogata's Tekiyuku
The adventure continues…