While everyone knows the two ancient capitals of Japan, Nara and Kyoto, it is not so widely known that Shiga served as the capital of Japan for a time. During the late 7th century one of Japan's boldest and influential emperors, Emperor Tenji (originally Prince Naka no Oe), settled near Lake Biwa. From his time as prince, up through Emperor Tenji greatly influenced the role of emperor in ancient Japan. Today, Omi Jingu enshrines Tenji and stands on the original site of his palace. The shrine is also where the traditional card game, karuta, originated.
Learn even more about Emperor Tenji before he took the crown! Check out how he helped assassinate the Soga clan and changed ancient Japan forever by passing the Taika Reforms!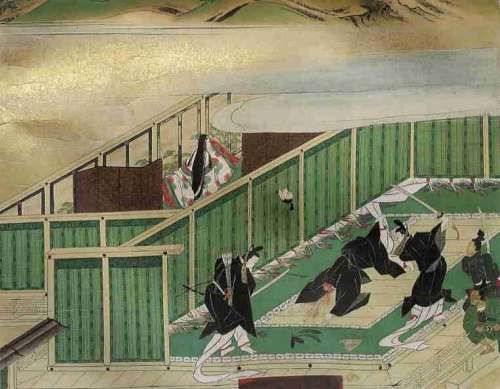 Becoming Emperor Tenji
Before he became Emperor Tenji, he went by the name Naka no Oe. Charismatic and politically powerful, he had all the makings of a great ruler, though his ascension to the throne was a rather long and complicated affair.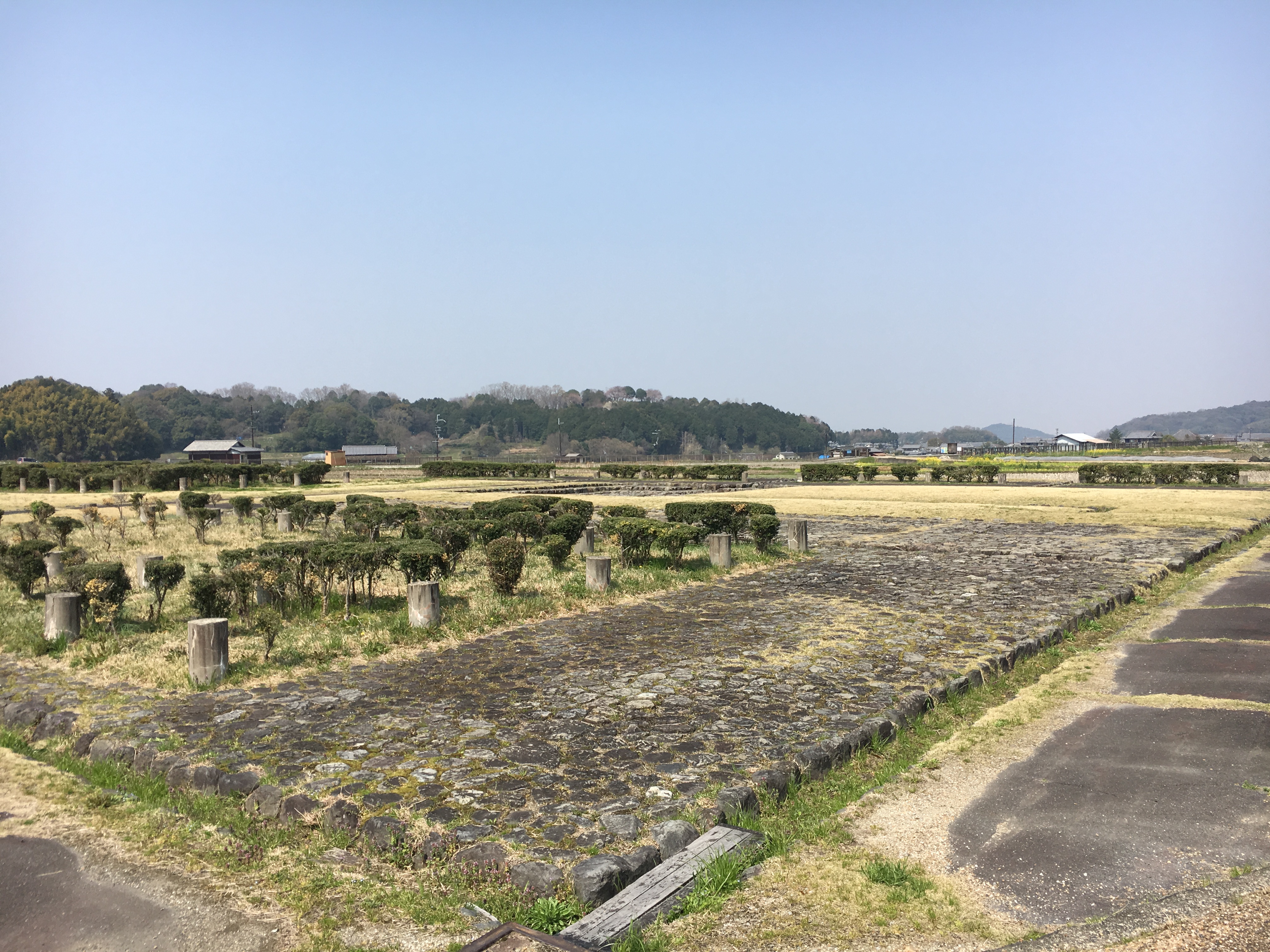 After the death of his father Emperor Kotoku, Naka no Oe's mother, Empress Saimei took control of the crown. With his mother at the helm, Naka-no-Oe easily held not only major political power, but also eliminated his political rivals, even the people who helped him to assassinate the Soga clan. However, near the end of his mother's reign was an incident Naka no Oe never could have imagined; the Battle of Baekgang.
 Emperor Tenji and the Battle of Baekgang
The Battle of Baekgang [白村江の戦い] was between the Chinese Tang dynasty and its ally, the kingdoms of Silla against the Baekje Kingdom. During this conflict, Japan sided with its long time ally, Baekje, and sent troops to help. However, the forces of Tang and Silla were much stronger than Japan had imagined, resulting in a crushing defeat for Japan.
It was during this time of great political conflict that Naka no Oe became Emperor Tenji after nearly 20 years holding the title of "prince". Believing that it was now too dangerous for Asuka to remain the capital, he moved the capital from Asuka to Omi, near Lake Biwa. There he built is palace, the grounds of which today are Omi Jingu.
The Jinshin War
Around the time Tenji needed to pick his successor he had two choices: his brother Prince Oama, or his son Prince Otomo. While the natural choice might seem for Tenji to pick his son without question, but Otomo's mother was a low rank public servant, whereas his brother, Oama, had more distinguished lineage. At first, Tenji agreed that his brother would be better suited to wear the crown. However, as he got closer to death Tenji changed his mind and appointed Otomo as his successor. Prince Oama did not quarrel with his brother's decision at the time, but after Tenji died he declared war against his nephew, Otomo.
This war, called the Jinshin War, became the biggest war in ancient Japan. Though it only lasted a month, but was extremely brutal. On August 21st. after facing a crushing defeat in the Battle of Seta Bridge, Prince Otomo hanged himself.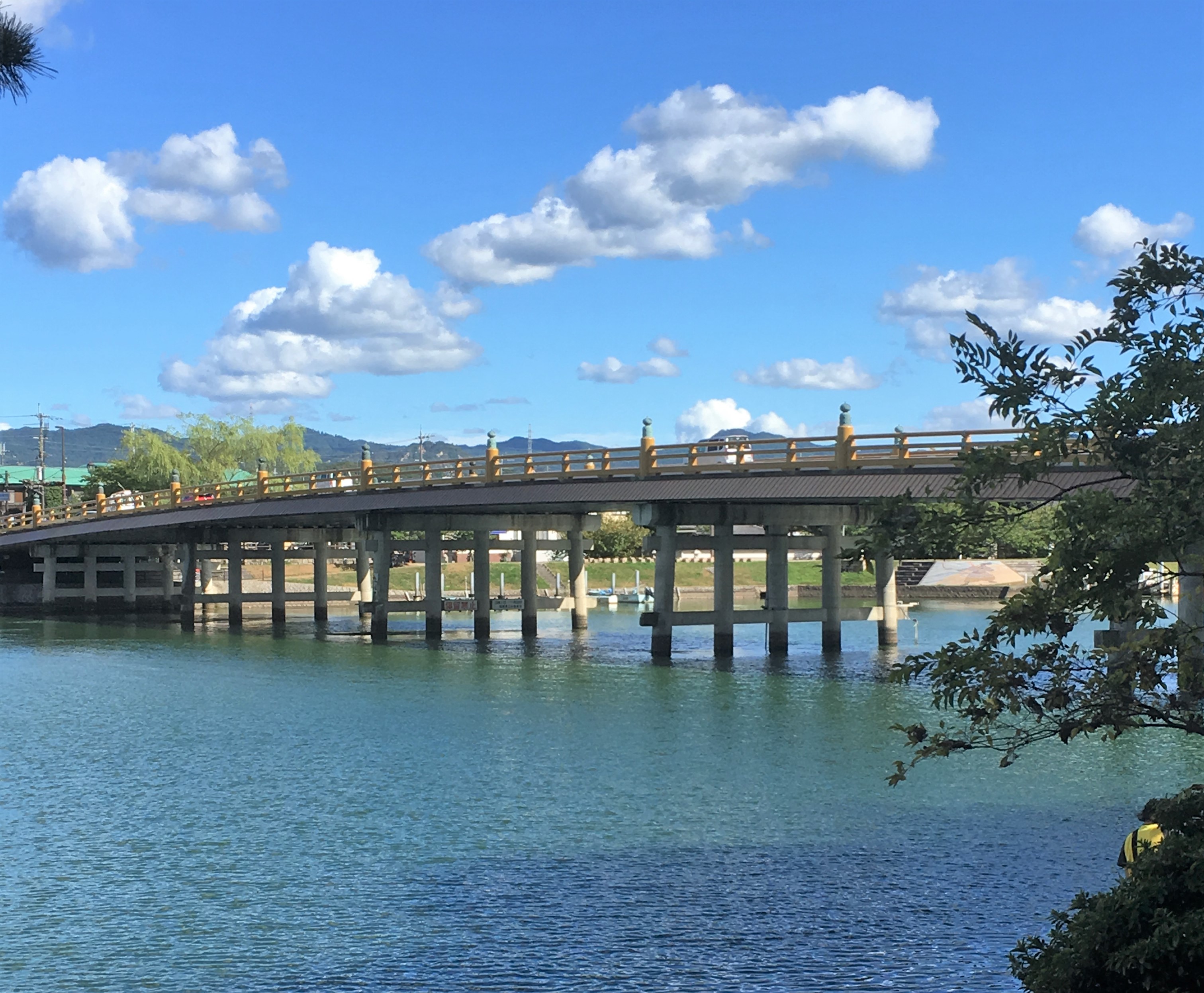 Seeing no reason to keep the capital in Shiga, Prince Oama, later crowned Emperor Tenmu, moved the capital back to Asuka, Nara.
Getting to Omi Jingu
From Osaka or Kyoto, take the Special Rapid Express via the JR Kosei Line and get off at Otsukyo Station. It takes roughly 40 minutes from Osaka and only 10 minutes from Kyoto. After you get out of Otsukyo Station walk in north for about 10 minutes and you are there!
It is possible to take Keihan Line from Osaka or Kyoto because Omi Jingu-mae Station is on the Keihan Ishiyamazaka Line. However, the Keihan Line is slow—taking 30 minutes from Keihan Sanjo Station in Kyoto and almost two hours from Osaka.
Omi Jingu, Shrine Grounds
Omi Jingu is a pretty unique shrine, as it was built in 1940 to commemorate the 2,600th year of rule of the Japanese imperial family.
Once you go through the Romon gate, you will see the haiden.
In Omi Jingu, there are two haiden, the nai-haiden [内拝殿] (inner haiden) and gai-haiden [外拝殿] (outer-haiden), with each haiden surrounded by a long corridor. The honden is behind the nai-haiden and enshrines Emperor Tenji. Visitors can enter the gai-haiden but the nai-haiden is reserved for special prayer services.
Points of Interest
Clocks
Tenji is credited with the introduction of clocks to Japan from China. For this reason, there are many clocks throughout shrine grounds that were donated by various clock companies.
Karuta
Omi Jingu is also a big place for competitive karuta, a kind of Japanese card game. In karuta, opponents have decks of card with half of an old poem, a waka, written on them. The objective of the game is to listen as a reader narrates the other half of the poem and to slap the matching half before your opponent. The poems for the game come from 100 poems in Ogura Hyakunin Isshu []. Coincidentally, the very first poem in Ogura Hyakuin Isshu is by none other than Emperor Tenji.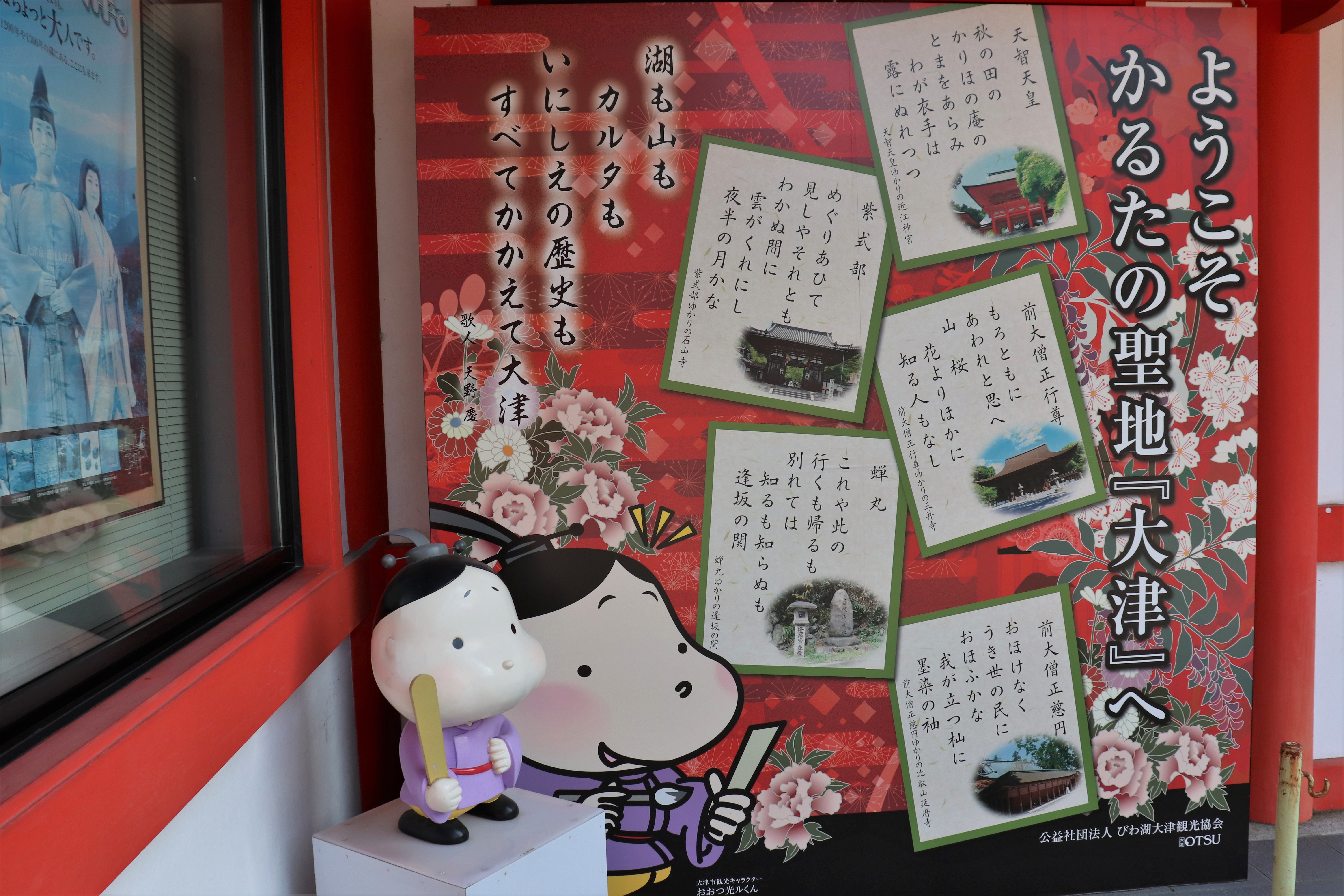 Omi Jingu hosts the national finals for competitive karuta every year.
Omi Jingu
Address
1-1 Jingucho, Otsu,
Shiga Prefecture 〒 520-0015
Website
http://oumijingu.org/
Hours of Operation
Shrine
Mon-Sun:
6:00-16:30Clock Museum
Tues-Sun:
9:30-16:30
Admission Fee
Shrine
FreeClock Museum
Adults: 300 yen
Children: 150 yen
Coming next time,
The adventure continues…
Please follow and like us: