Negoro-ji Temple: Monks with Muskets
On the border of Osaka and Wakayama is the Izumi mountain chain. In this remote and largely uninhabited area, sits one of Japan's national treasures. Negoro-ji is the main temple of Shingi-Shingon sect, a branch of Shingon-shu. This temple is famous for its beautiful pagoda, which is listed as national treasure. Architectural beauty aside, this temple has an unusual history. Back in Azuchi-Momoyama Period, Negero-ji, had an elite squad of warrior monks armed with muskets. These monks were so renowned for their military might they earned a reputation as the strongest monk warriors in Japan.
The History of Negoro-ji
In 12th century, Kukai's once glorious Koyasan was a shadow of it its former self. Fires and a freak lightning storm left a chunk of the temple in disrepair. Indeed, the temple no longer had the lively atmosphere that it had during Kukai's life. During this rough time, the monk Kakuban [覚鑁] sought to revive the temple, as well as the Shingon sect. After managing to gain government support, he began restoring Koyasan.
Despite Kakuban building many small temples in Koyasan for monks to practice and train, some of the monks were strongly against him. Unfortunately he was pushed out from Koyasan and disappointed and bitter, moved to Negoro-ji one of the smaller temples he built in the name of Koyasan.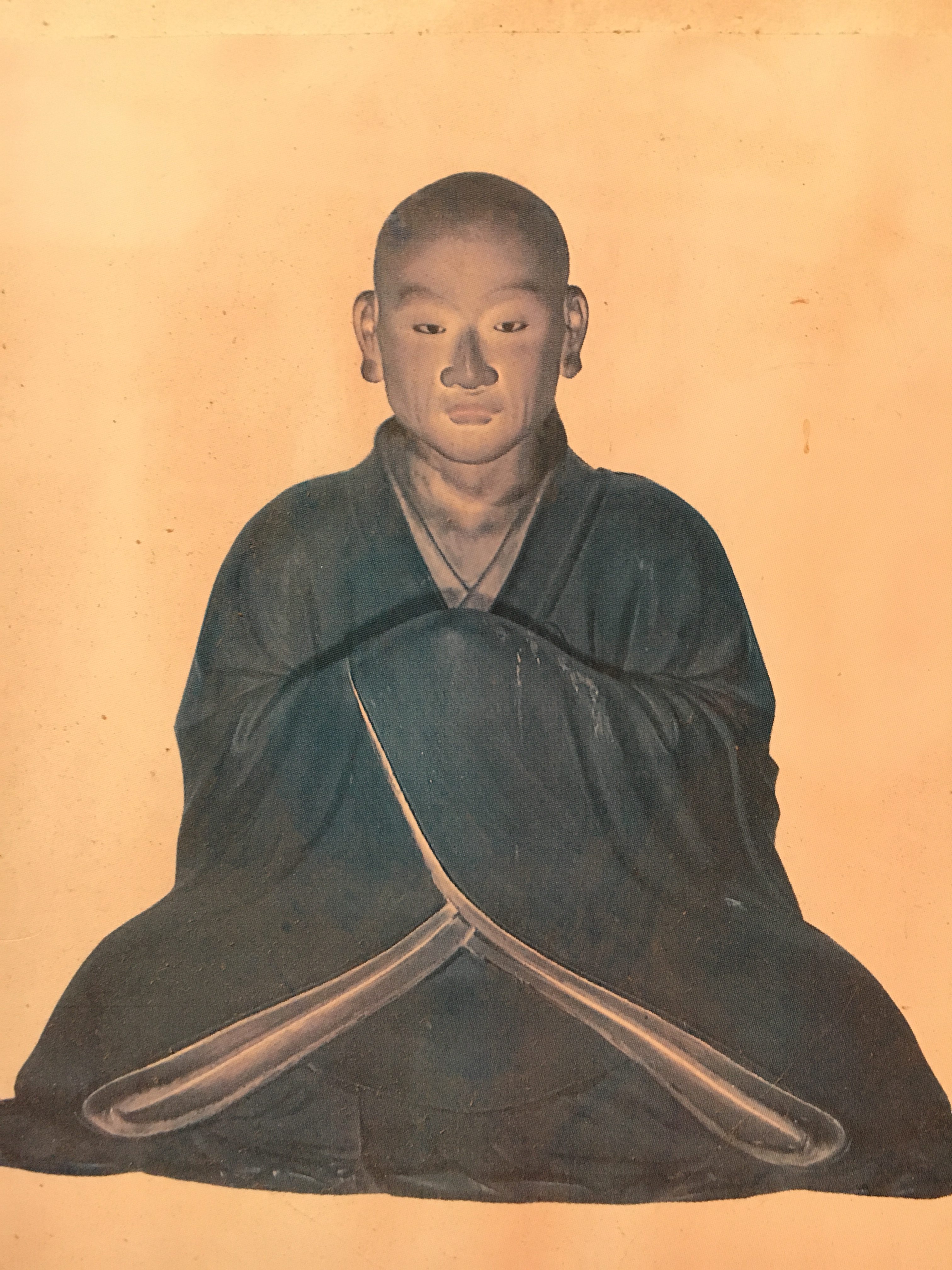 After a few hundred years Negoro-ji became a major political powerhouse. The Hatakeyama clan in charge of the region around Negoro-ji proved that they were unable to govern the land. Ultimately Negoro-ji ended up taking control of the land themselves. In order to protect their land from outsiders, the monks began to militarize. Gradually, Negoro-ji's power grew and they took control over not only the north Kii region (Wakayama) but also Senshu and south Kawachi (south Osaka).
The temple gained even more power when in 1543 a merchant from Negoro-ji brought a Portuguese musket to the temple. In fact, this wasn't just any old musket; it was one of the first two muskets in Japan. After analyzing its mechanics, the temple started manufacturing their own muskets. Not only did the Negoro monks have their own guns, they became really good at using them too. Also, people living in that part of Wakayama, called Saika-shu [雑賀衆], began using muskets too and soon they became the strongest mercenaries in the country.
 The 
Siege
 of Negoro-ji
In 1582, Nobukatsu, the son of Nobunaga, teamed up with Tokugawa Ieyasu to cause war against Hideyoshi.
With Hideyoshi distracted, Negoro-ji decided this would be a good time to try to expand their power. Along with the Saika-shu the monks attacked Kishiwada Castle. Hideyoshi narrowly managed to defeat the Negoro forces at Kishiwada, but was defeated by Oda and Tokugawa.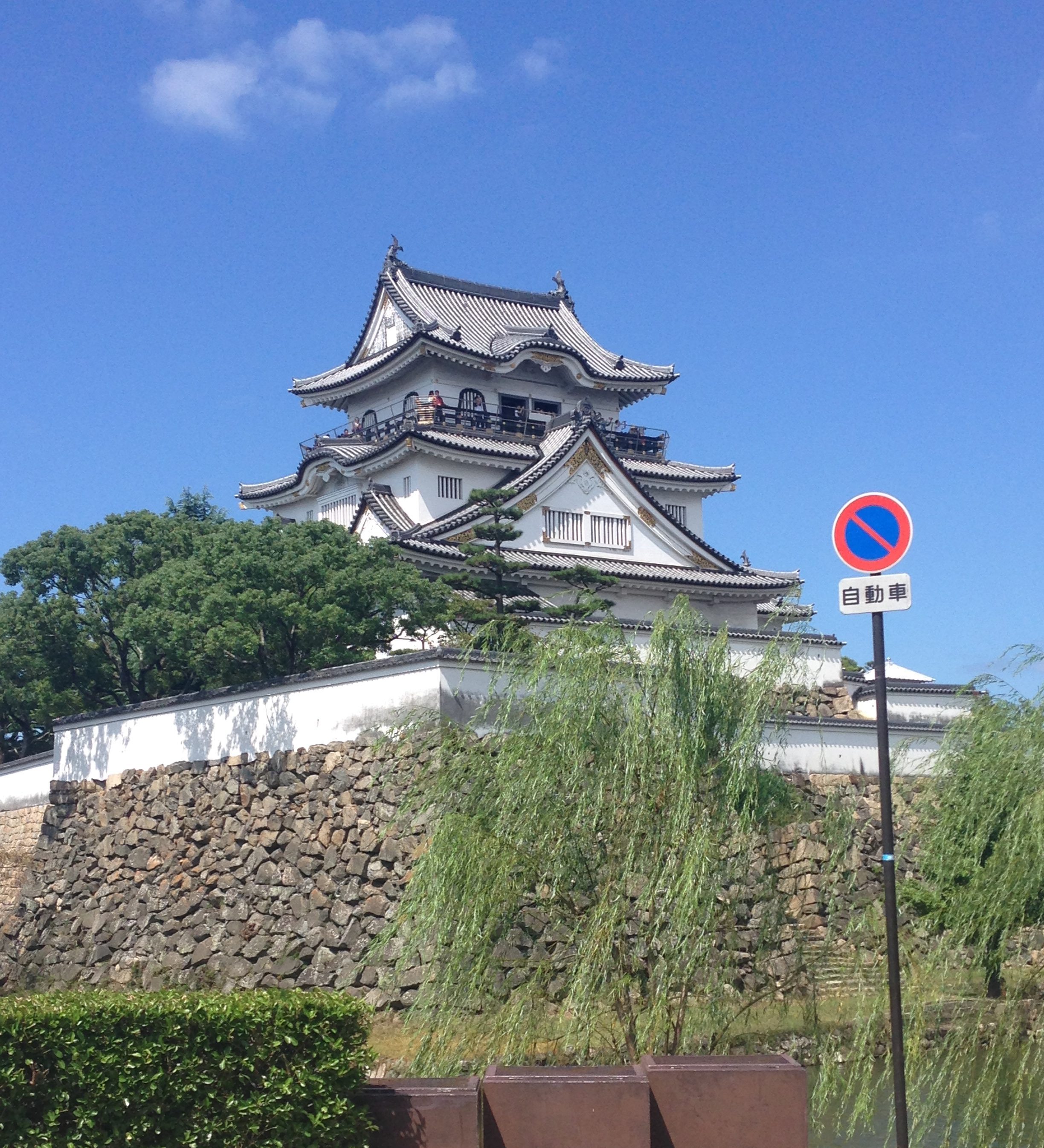 Humiliated by his defeat, Hideyoshi declared vengeance. Since Hideyoshi had just lost a huge battle, Negoro-ji didn't expect what was to happen next. Hideyoshi's army (100,000 men) stormed the temple, crushing Negoro's forces (20,000 men). Soon after the Negoro monks surrendered so too did the Saika-shu.
During the war Hideyoshi set fire to Negoro-ji destroying much of the buildings on the temple grounds. Many of the buildings standing today are from the Edo Period.
Getting to Negoro-ji
[mappress mapid="74″ width="95%"]
Negoro-ji is a little bit hard to access. The closet station to the temple is JR Iwade Station but it takes roughly an hour to walk there from the station.
You could also take a bus from the Izumisunagawa Station of the JR Hanwa Line.
Alternatively, you could take a bus from Tarui Station off the Nankai Main Line. Regardless, make sure to check the bus schedule on the Wakayama Bus website before you venture out because there are only a handful of buses in a day.
Also, there is no convenience stores around the temple, so plan ahead.
Temple Grounds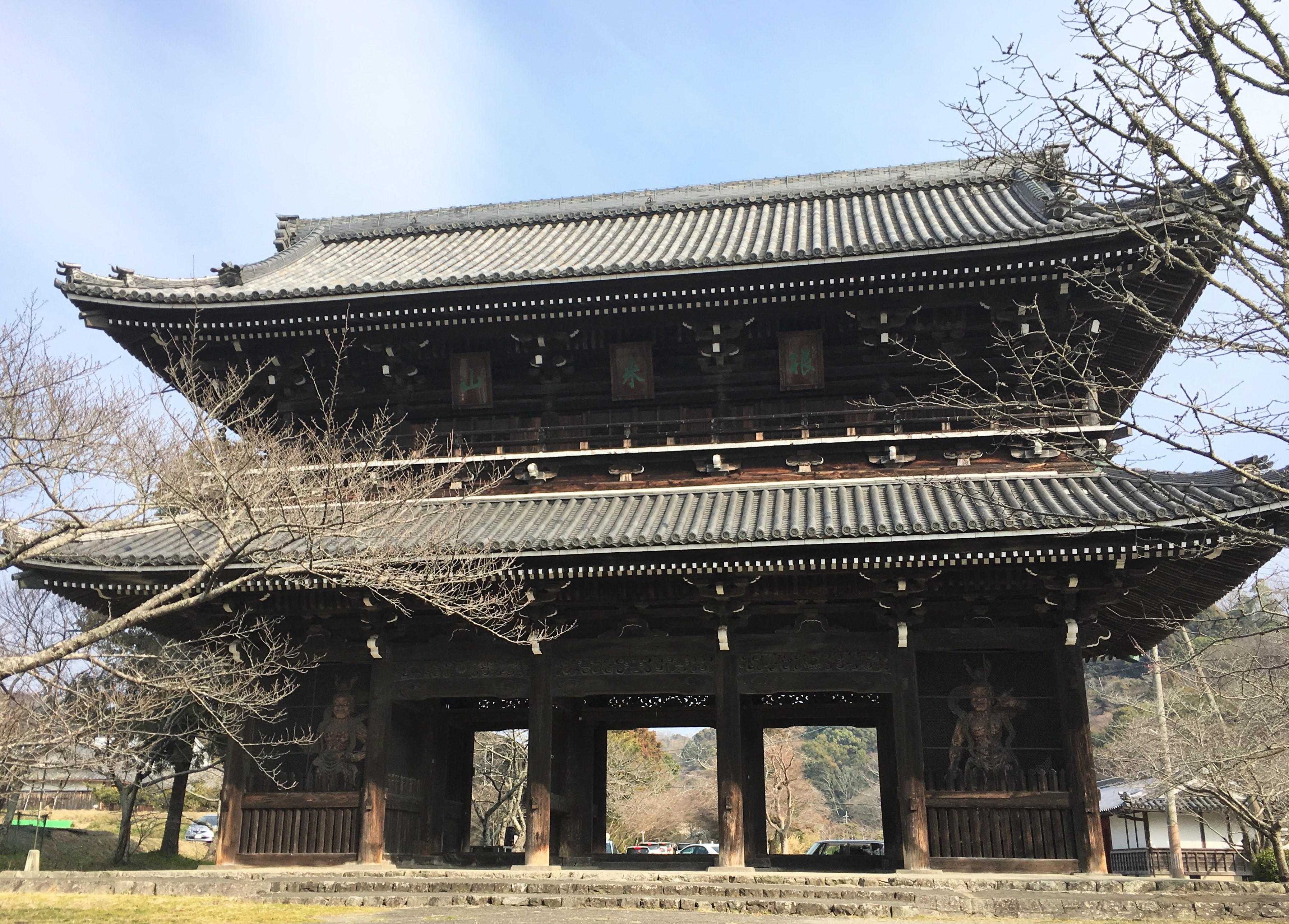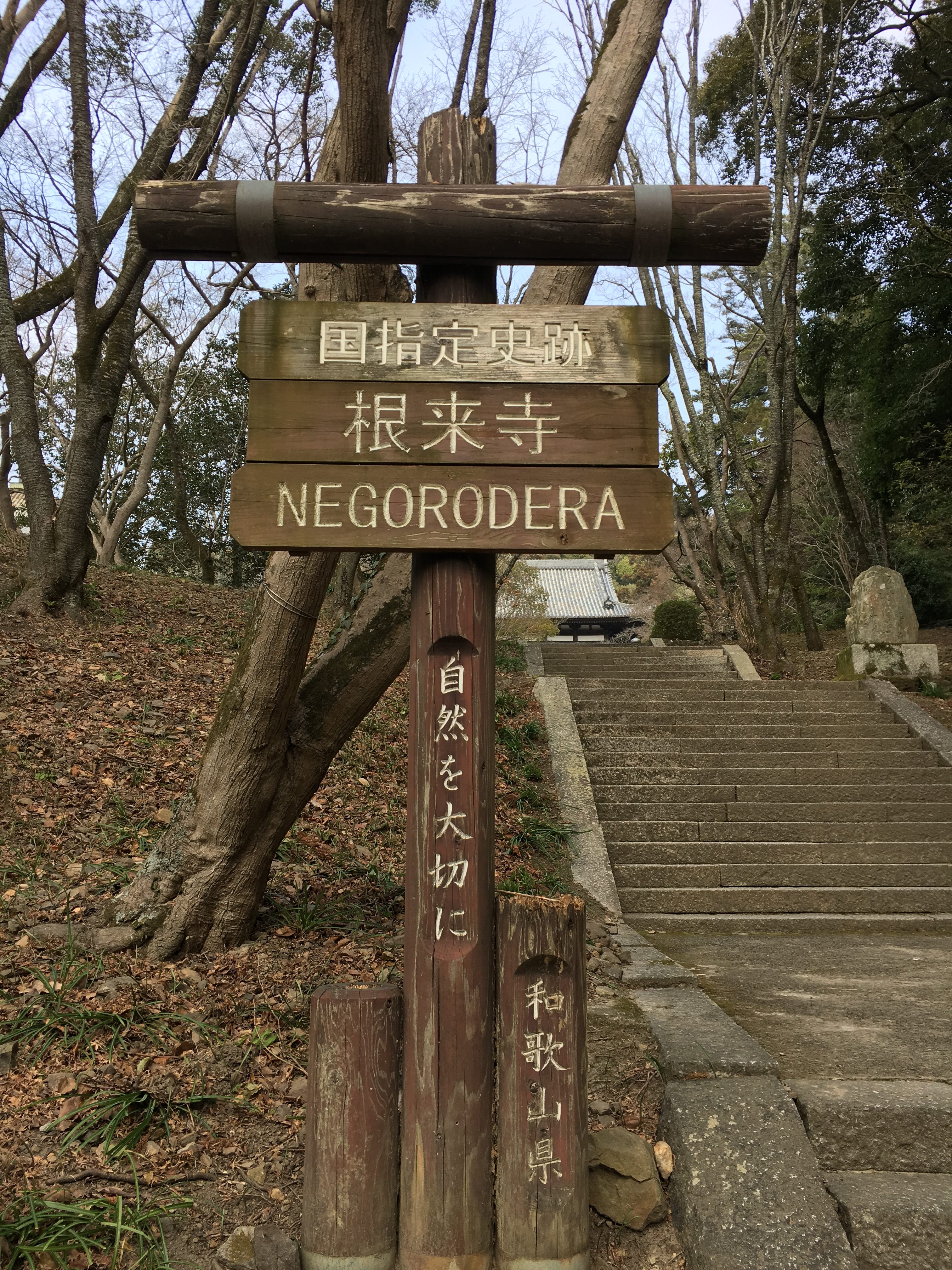 Once you enter the main temple grounds you will immediately see the big pagoda. This style of pagoda, with a square base and cylindrical tier, is called tahoto [多宝塔] and is frequently used in Shingon-sect temples.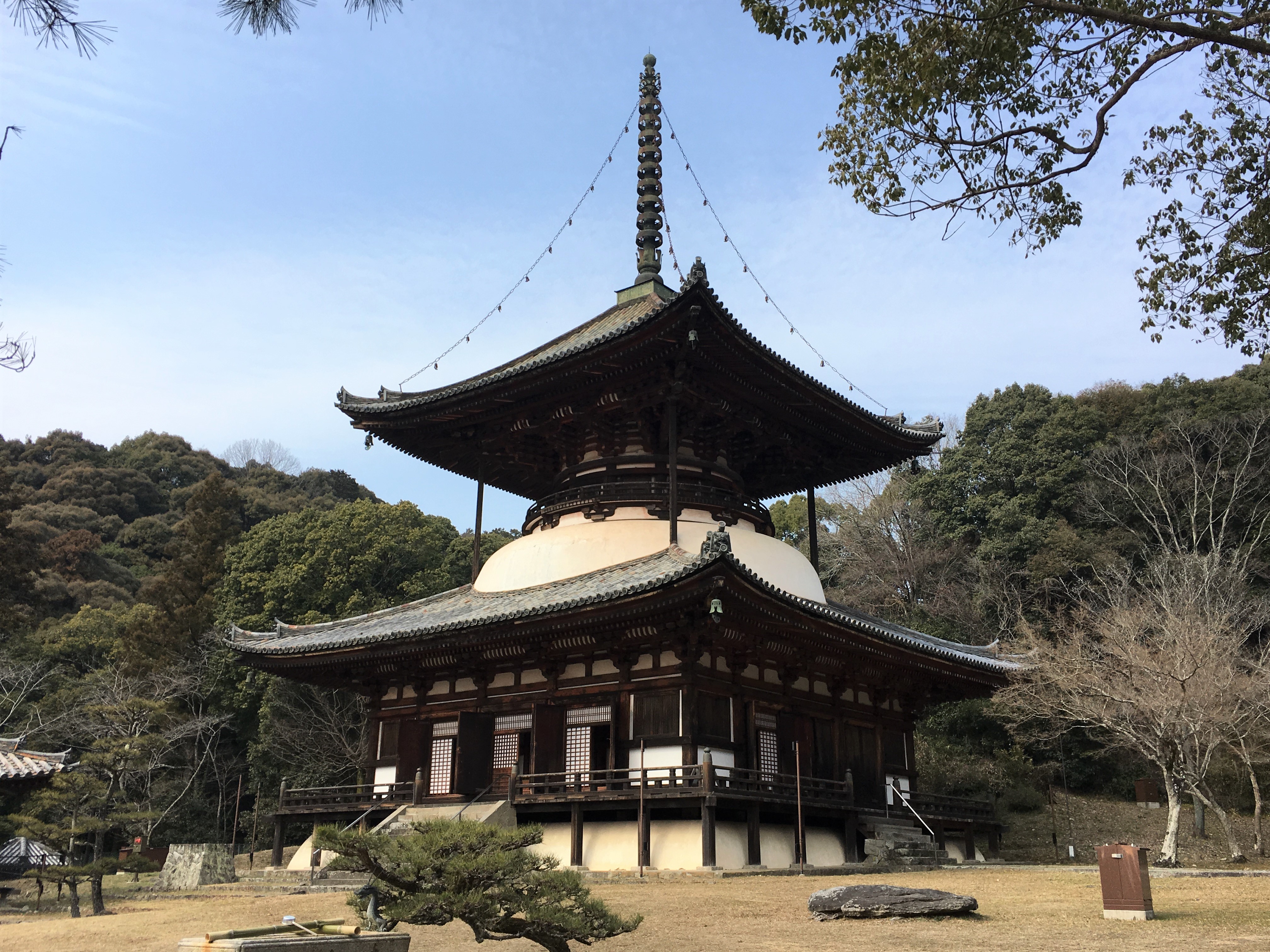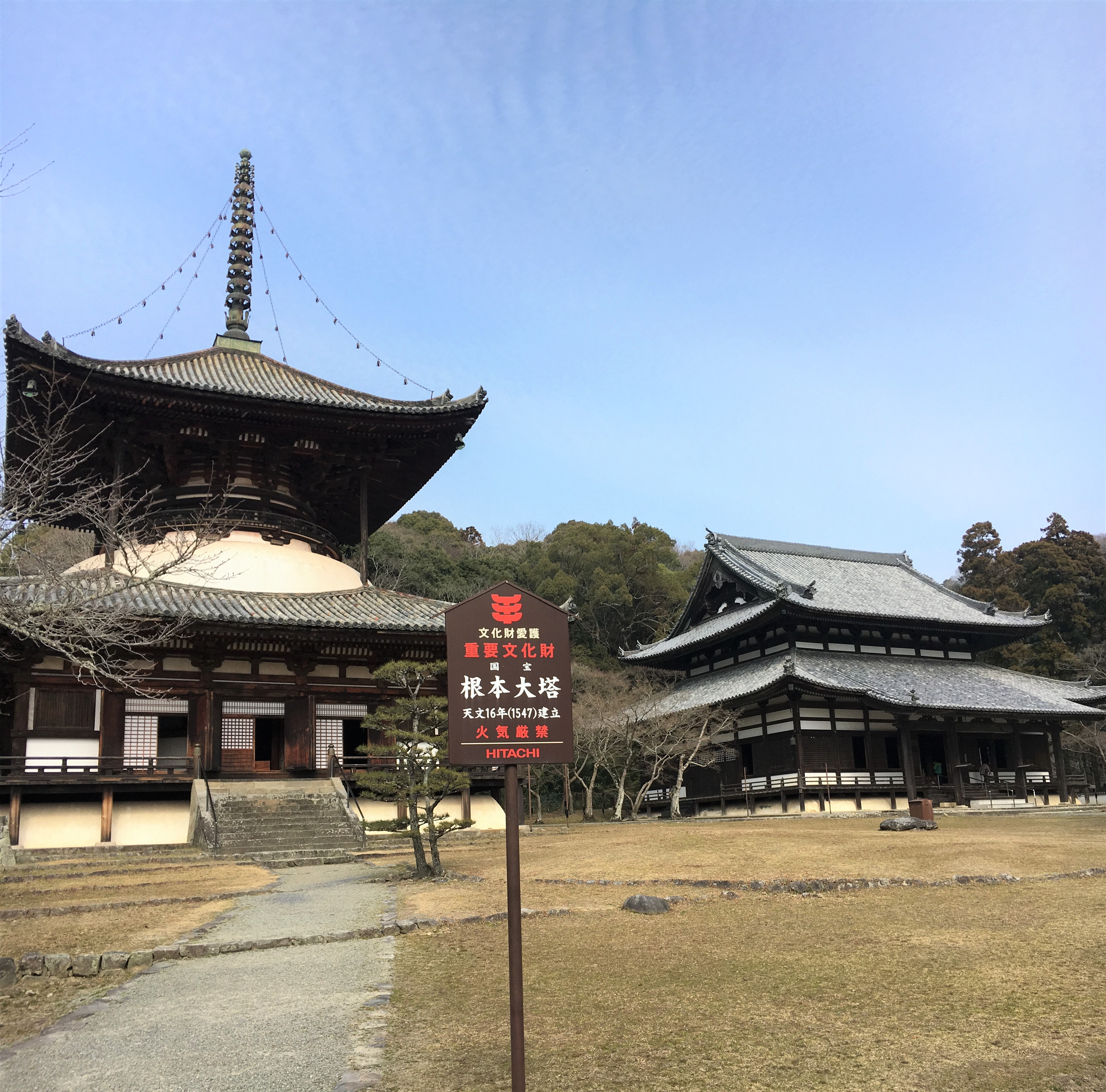 It's huge! We have seen this style of pagoda at Ishiyama-dera Temple and in Koyasan, but I think this pagoda is much bigger. Indeed, this is the biggest tahoto in Japan. What's more, the pagoda survived the battle with Hideyoshi.
You can also clearly see the bullet hole in the pagoda if you look closely.
Daidempodo [大伝法堂]
Next to the pagoda is Daidenpodo, the main building of Negoro-ji temple.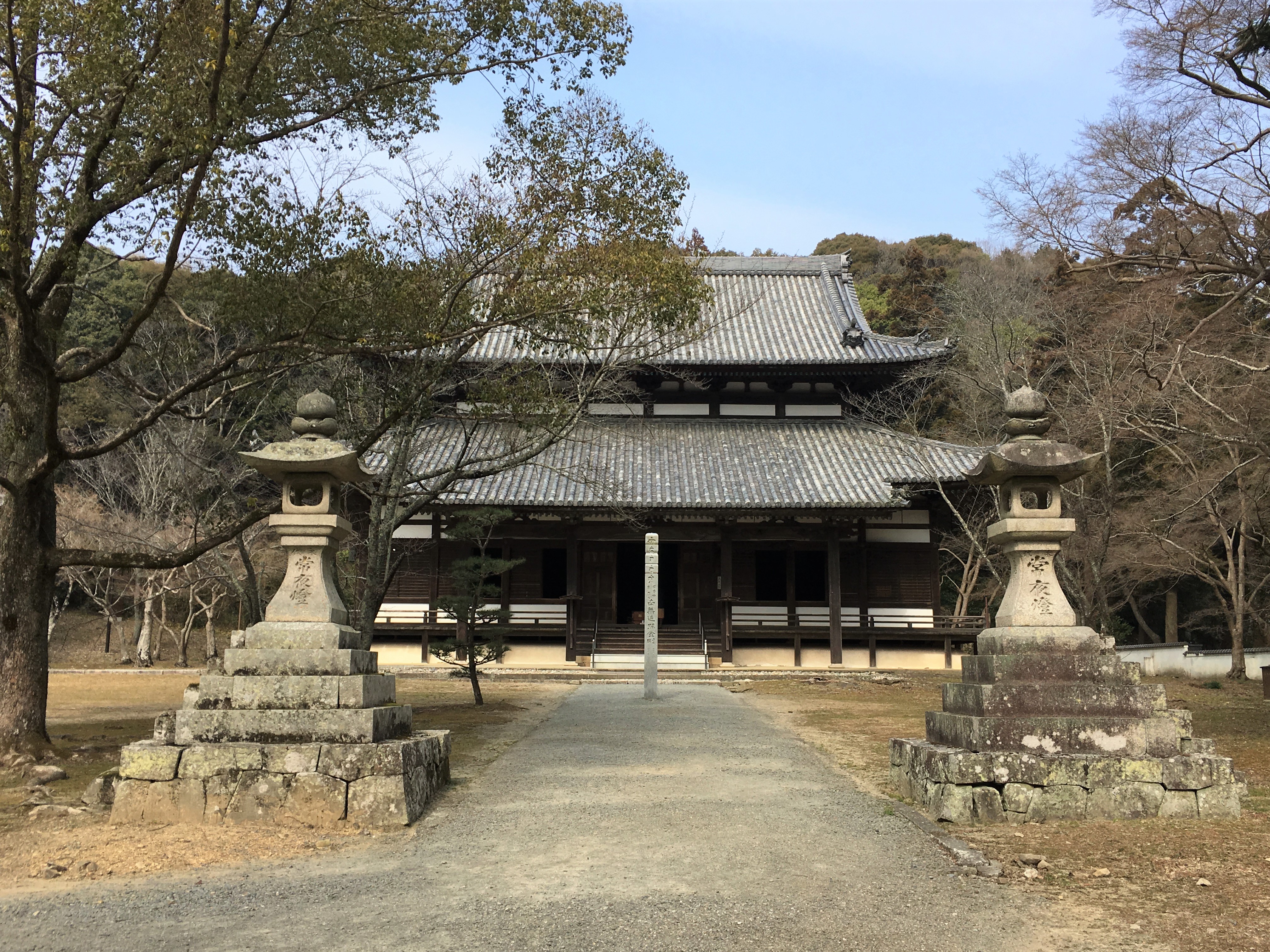 Unfortunately, the original Daidempodo burnt down in the fight against Hideyoshi, but the statues of Virochana inside didn't. Inside of the building is very beautiful, and the ceiling is covered in paintings. There are so many interesting things inside this temple, be sure to give yourself plenty of time look around!
Taishi-do [太子堂]
Another special building on the temple grounds is the Taishi-do. The Taisho-do enshrines a statue of Kukai from 1391 that also miraculously survived the siege by Hideyoshi and his troops.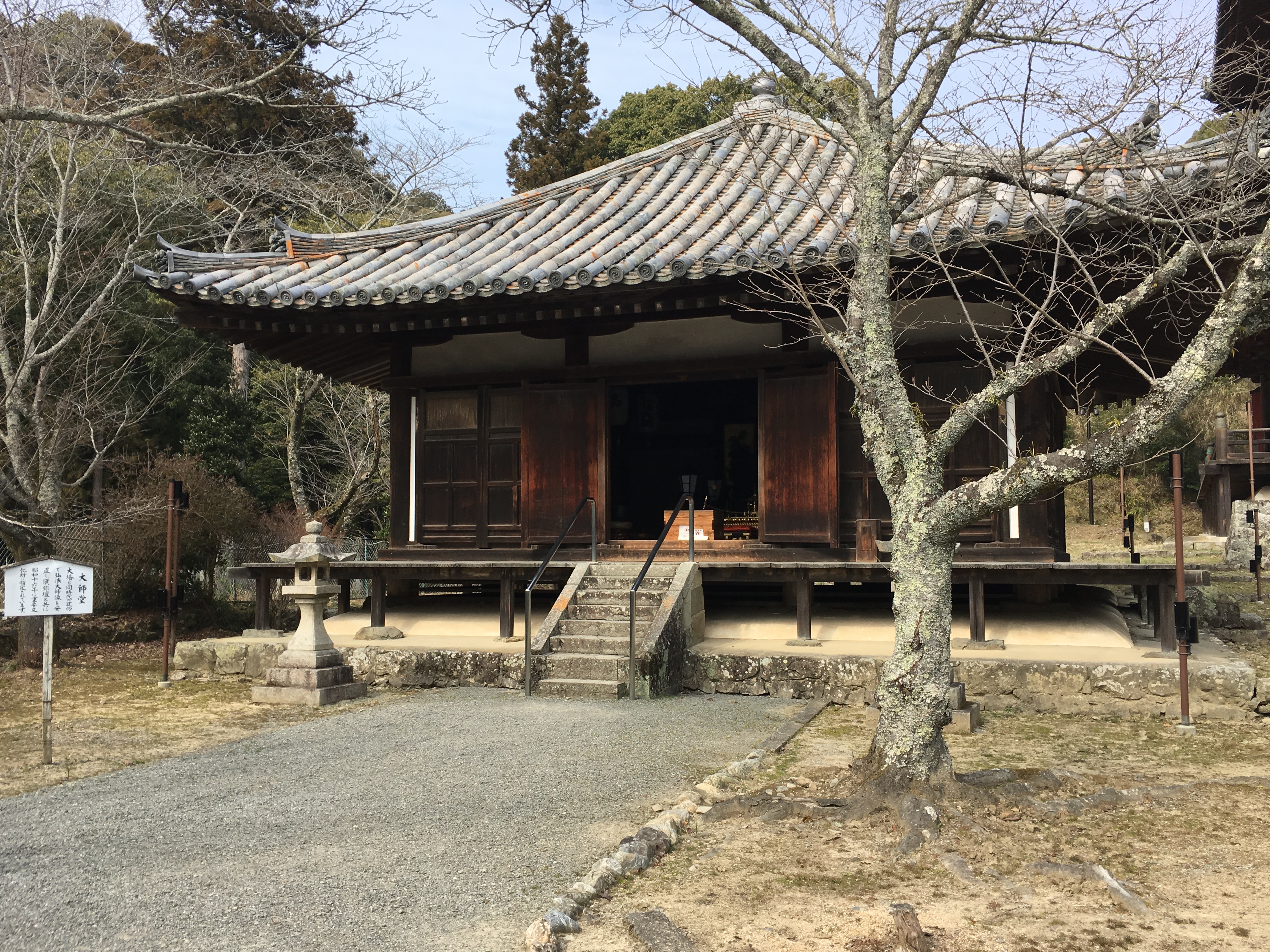 Honbo
Once you visit the main temple grounds, don't forget to explore the Honbo.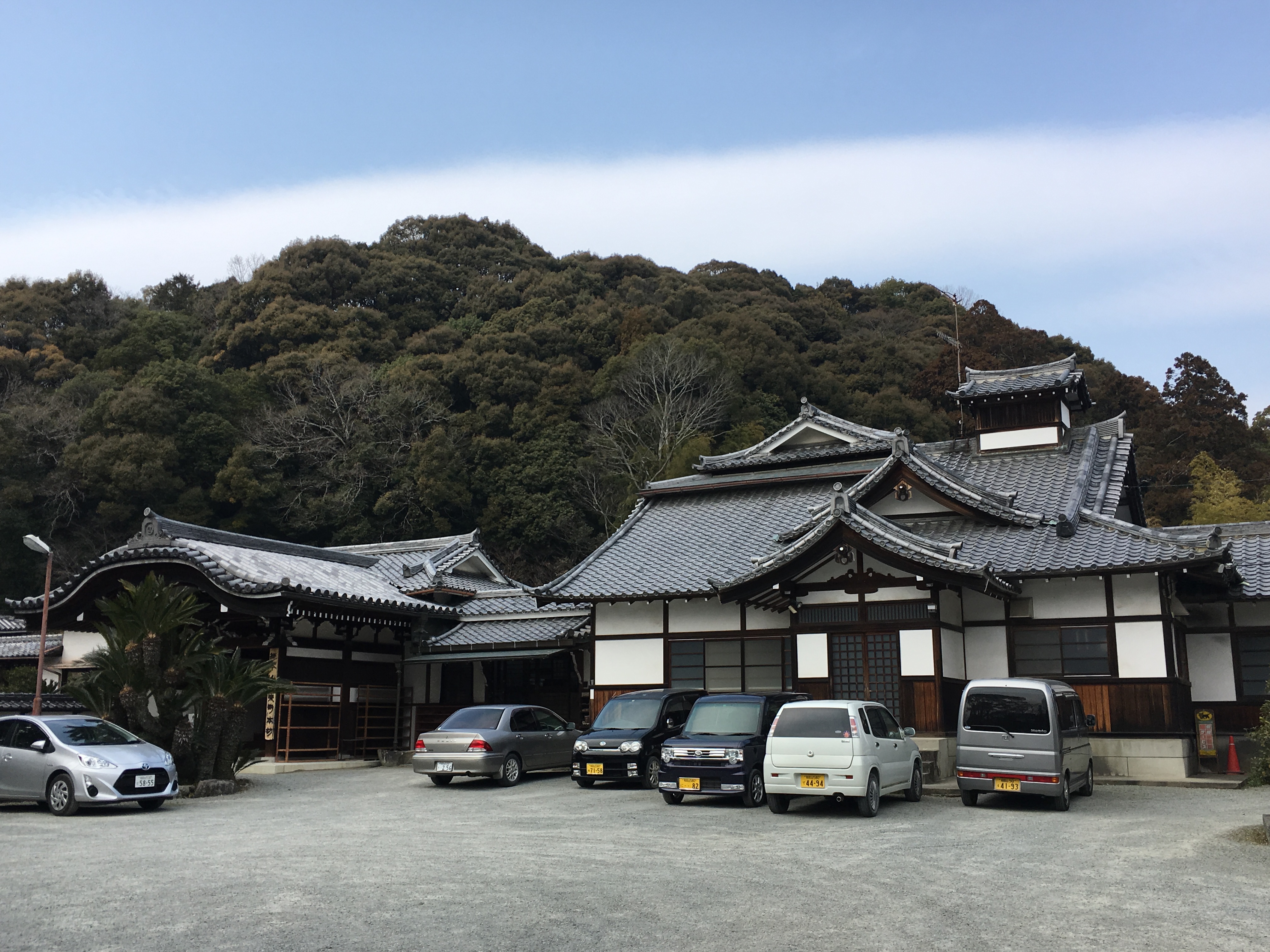 There you can enjoy the beautifully decorated ceremony halls, as well as traditional Japanese rock garden.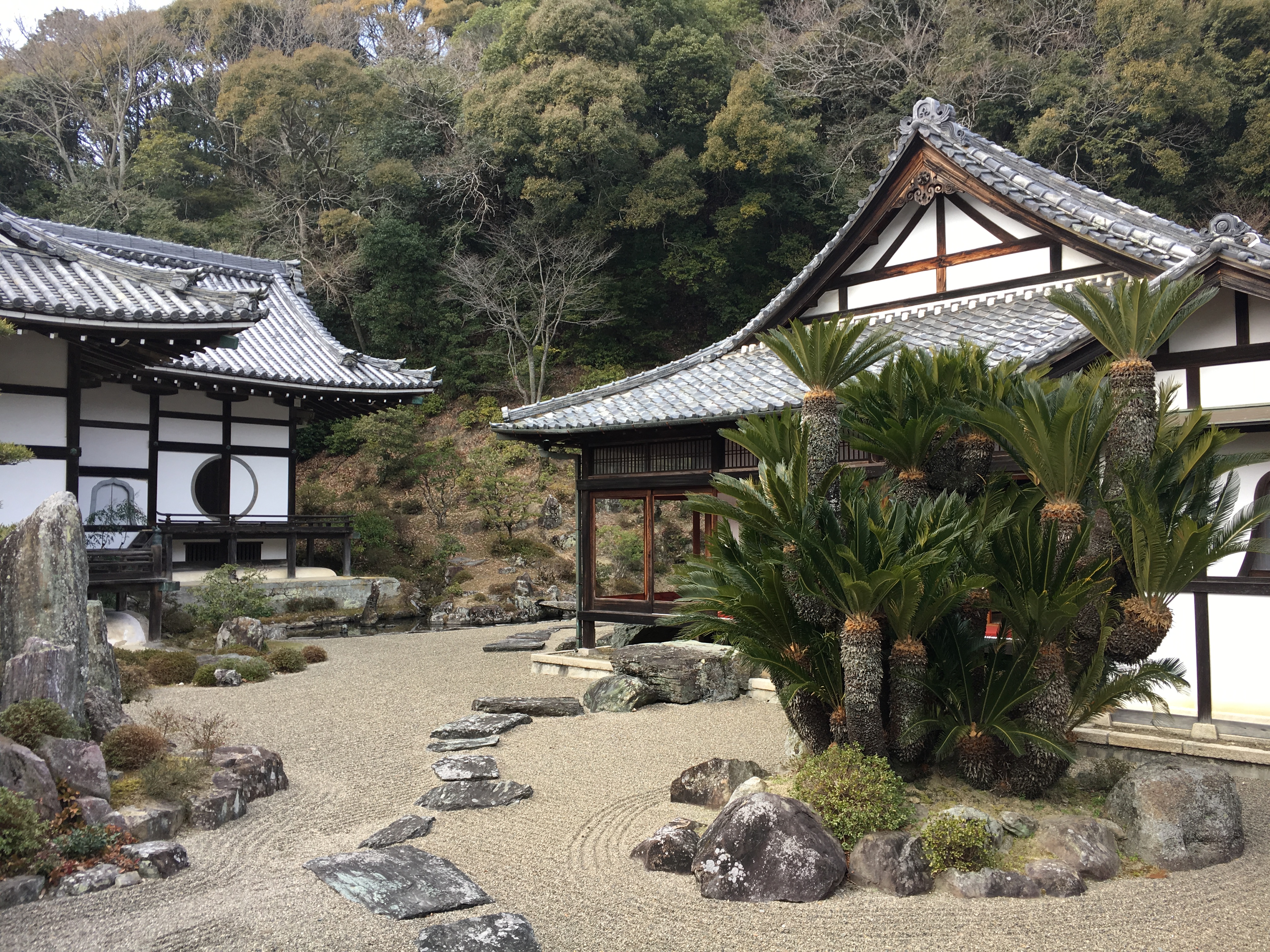 In the middle of the rock garden is Nagusa Goten [名草御殿]. This little house was once part of Wakayama Castle, but somehow found its way here.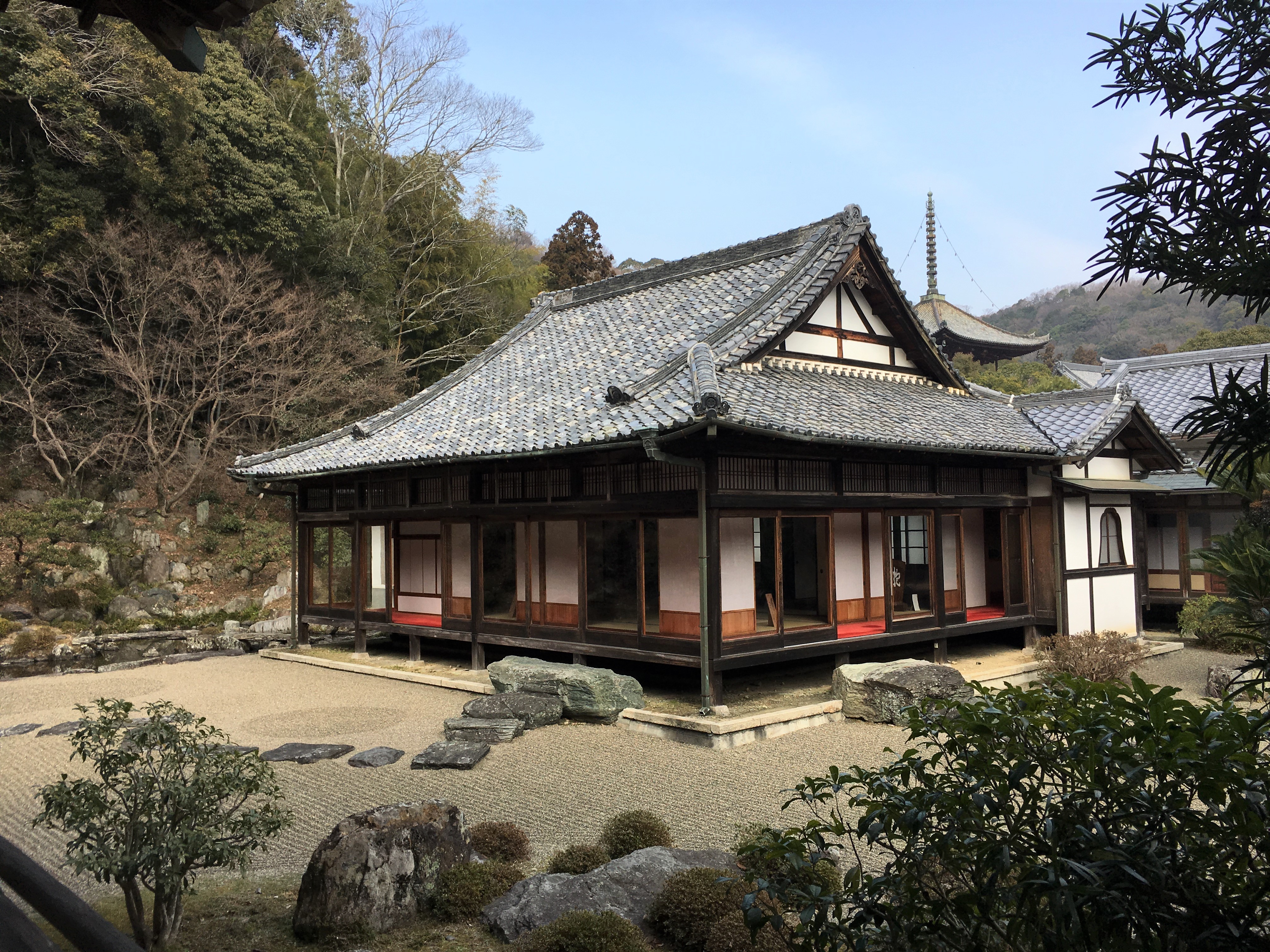 Points of Interest
The Grave of Kakuban
Kakuban, the founder of Negoro-ji Temple, rests in Negoro-ji. The path to his grave is between the main temple and the Honbo.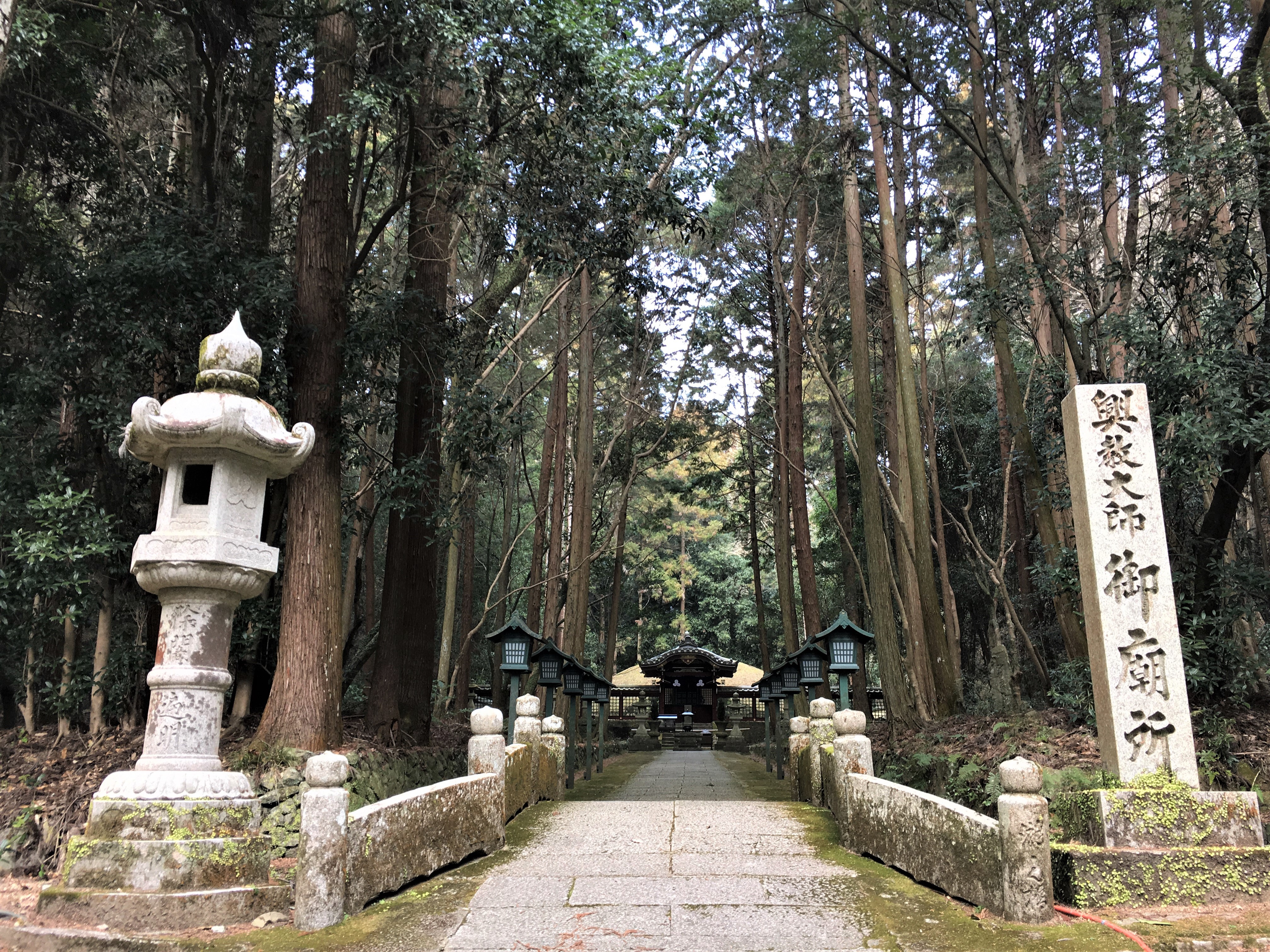 Kakuban came to Negoro-ji temple when he was 46 and died here only a few short years later at the age of 49.
Fudo-do [不動堂]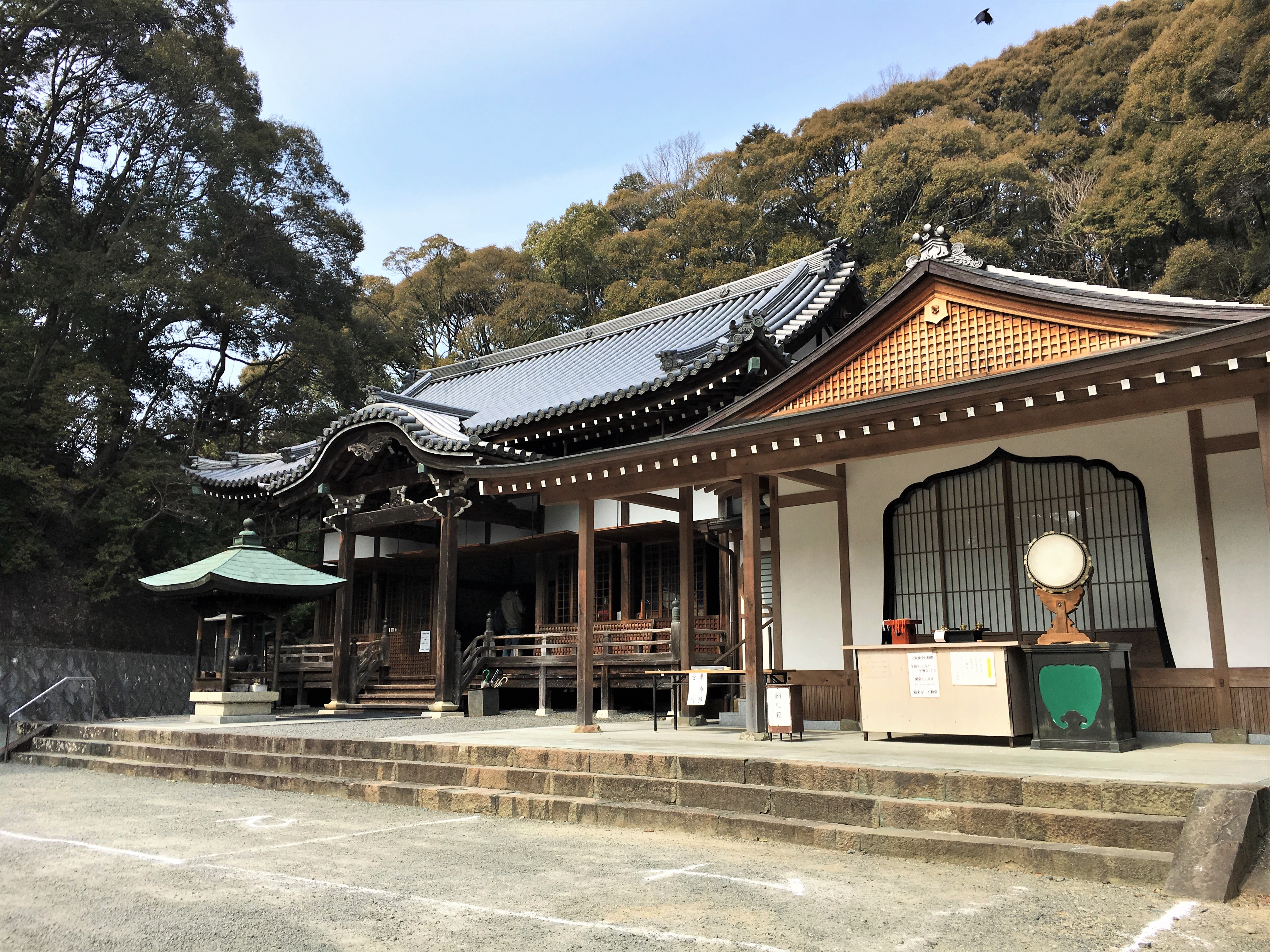 Just before the main temple ground is a little temple called Fudo-do. Fudo-do enshrines a statue of Acala but this particular one is special because it supposedly protected Kakuban from an assassination attempt when he was in Koyasan. Many people come to pray for traffic safety or to ward off bad luck.
Negoro-ji Temple
Address

2286 Negoro, Iwade City,




Wakayama Prefecture 〒 649-6202

Website
http://www.negoroji.org/
Hours of Operation

April – October




9:10-16:30




November – March




9:10-16:00

Admission Fee

500 yen per person
The best time to go to Negoro-ji is in the spring when the sakura are in bloom. We went there too early to see the flowers, but there are many sakura trees throughout the temple. Without a doubt this is a great location to appreciate not only Japan's unique history, but take some great pictures too.  
Coming next time,
The adventure continues…